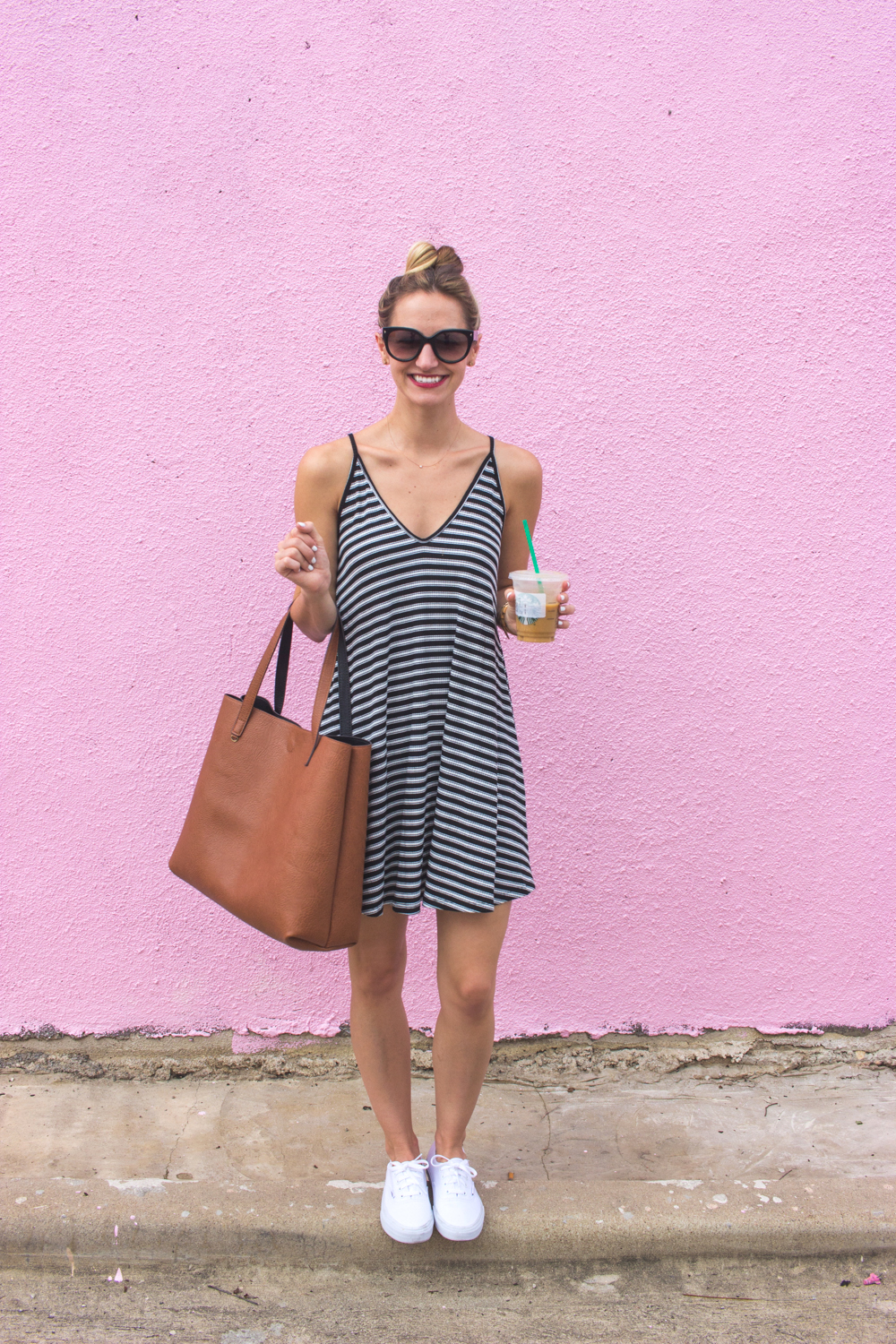 Happy 4-day week, y'all! If you visited my blog over the weekend, you probably saw my previous post featuring the AMAZING Nordstrom 40% sale (that just so happens to keep going until September 11th, wahoo, more time to shop! 😉 ). That said, I wanted to bust out one of my favorite little striped dresses that's currently on major markdown for just $22!! (Reg. $38). It comes in 3 color options and at that price, the more the merrier! 😉
While it's still a sauna in Austin (it's literally 90 degrees out as I write this post), I figured all my southern gals can get some great use out of this dress without any added layers just yet – and all the ladies who follow me in California and up north can rock this cute little dress with a jacket over it (add a utility jacket, leather jacket, suede jacket…you name it, it's gonna be cute!) as cooler temps head our way.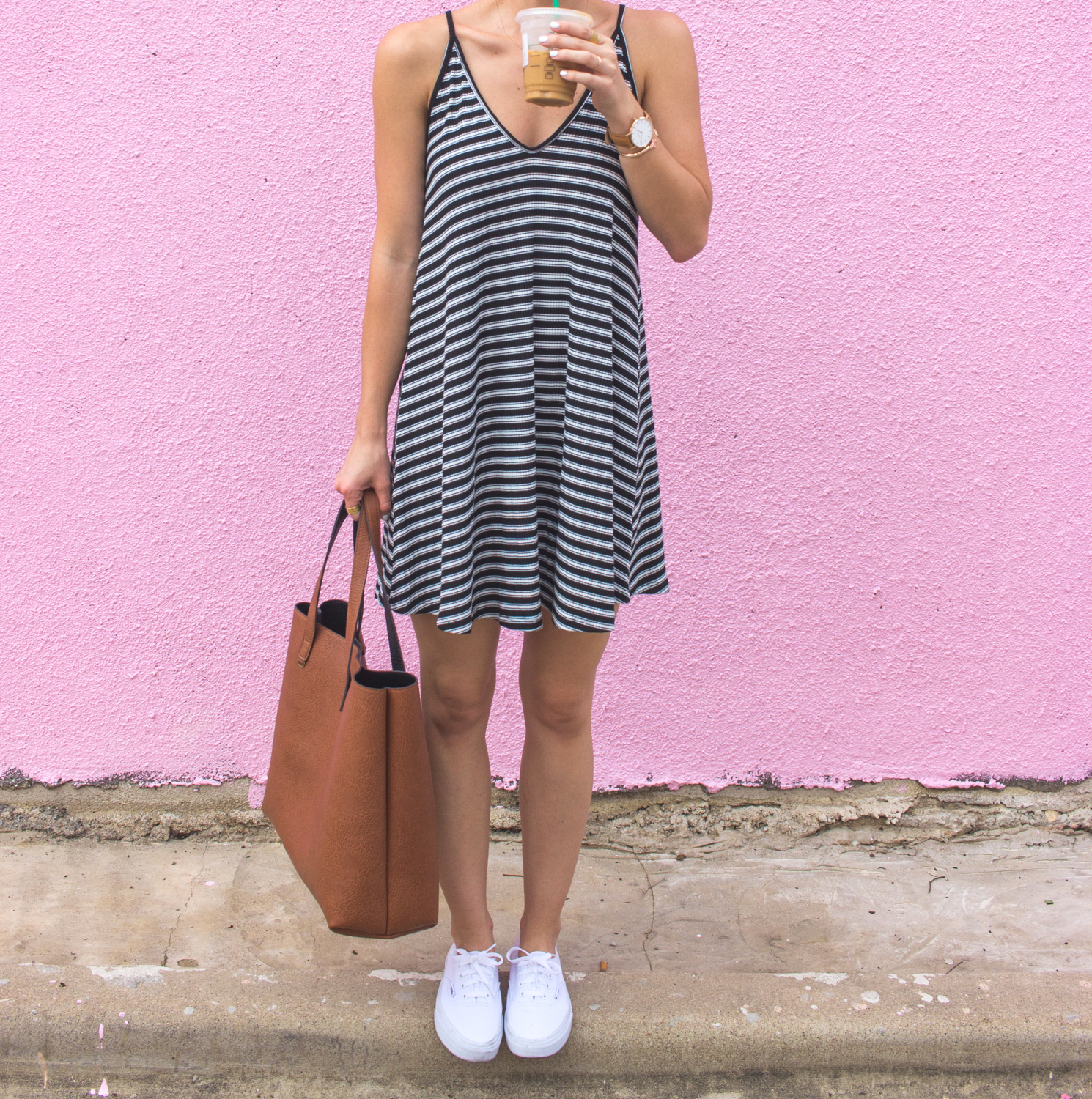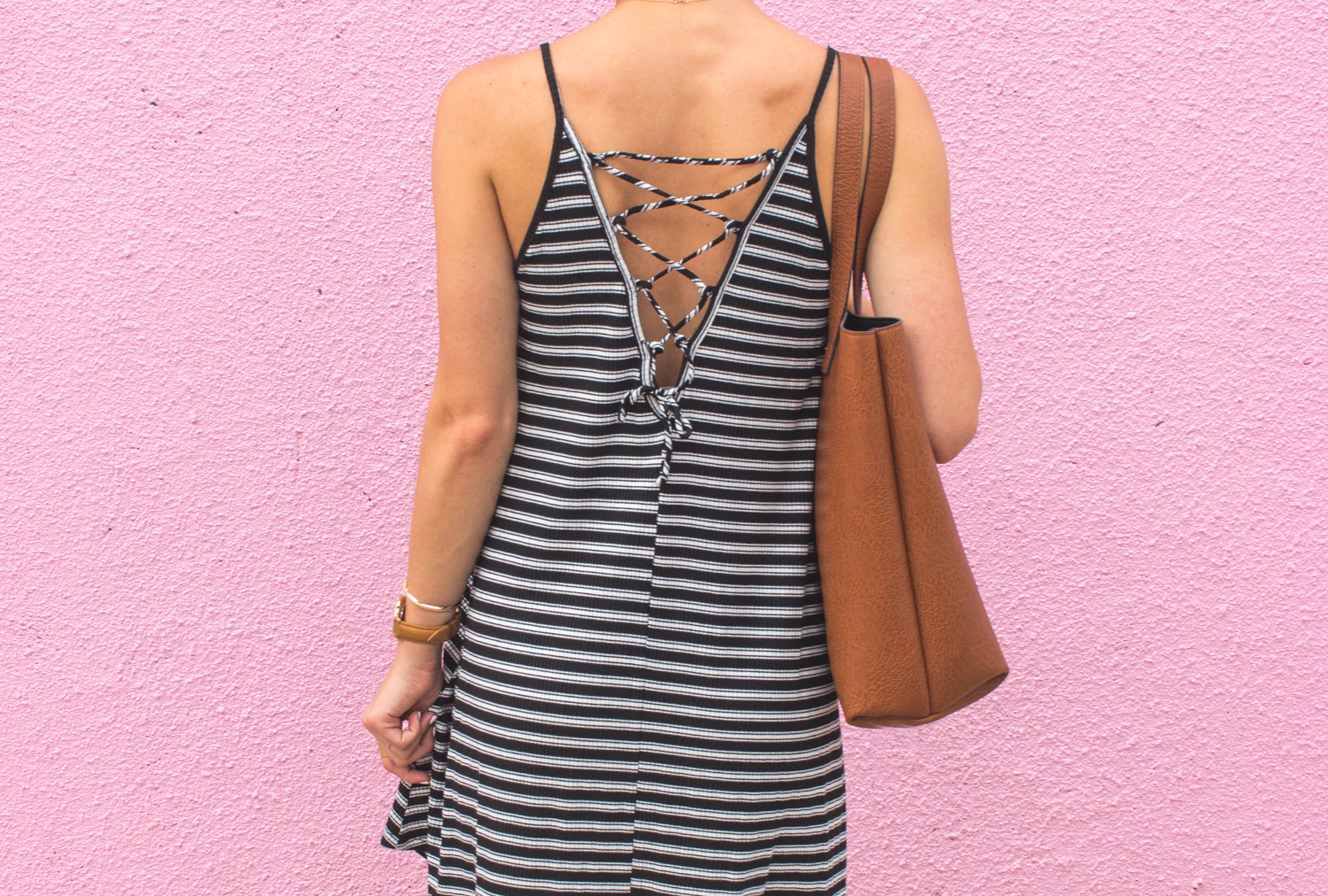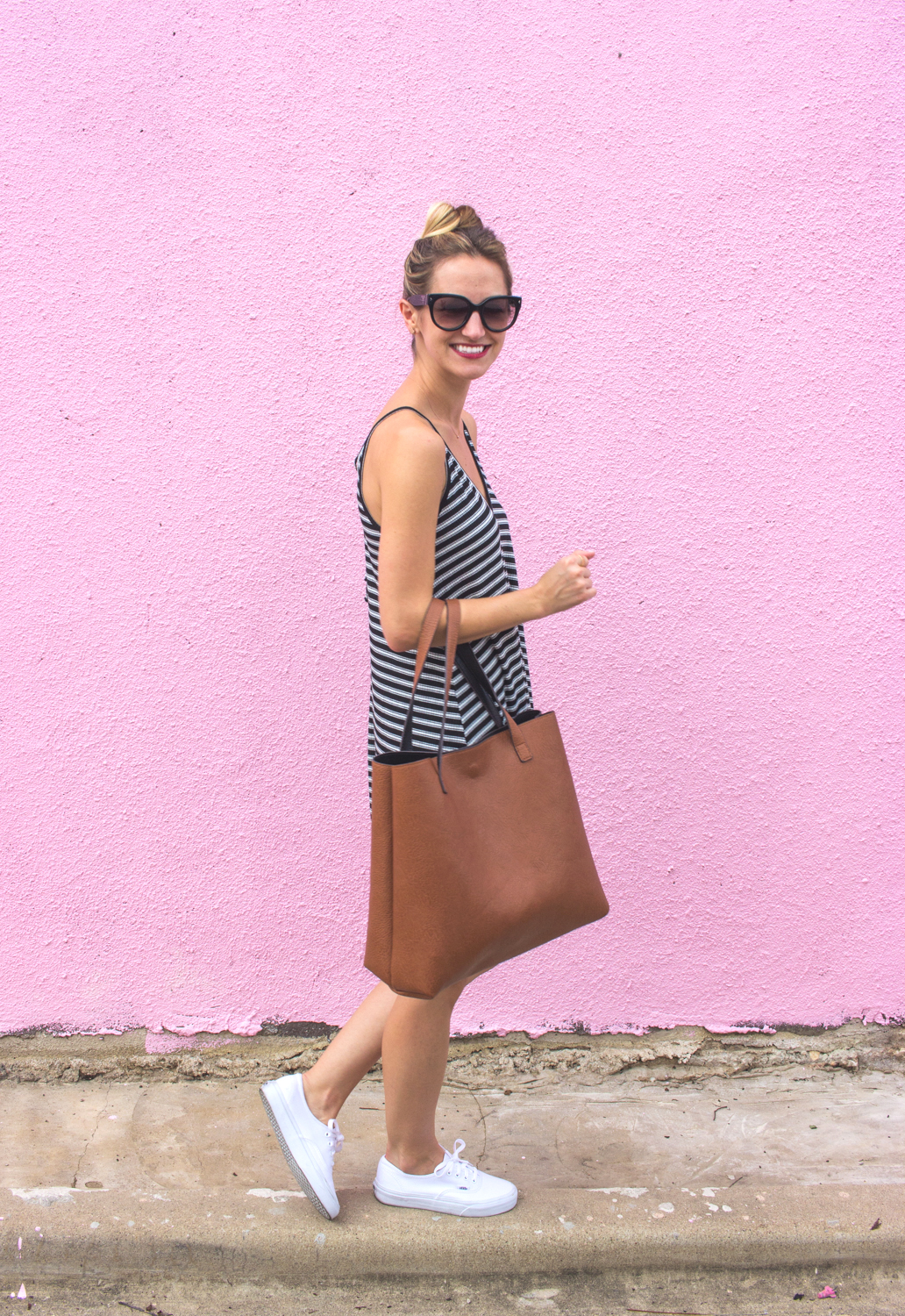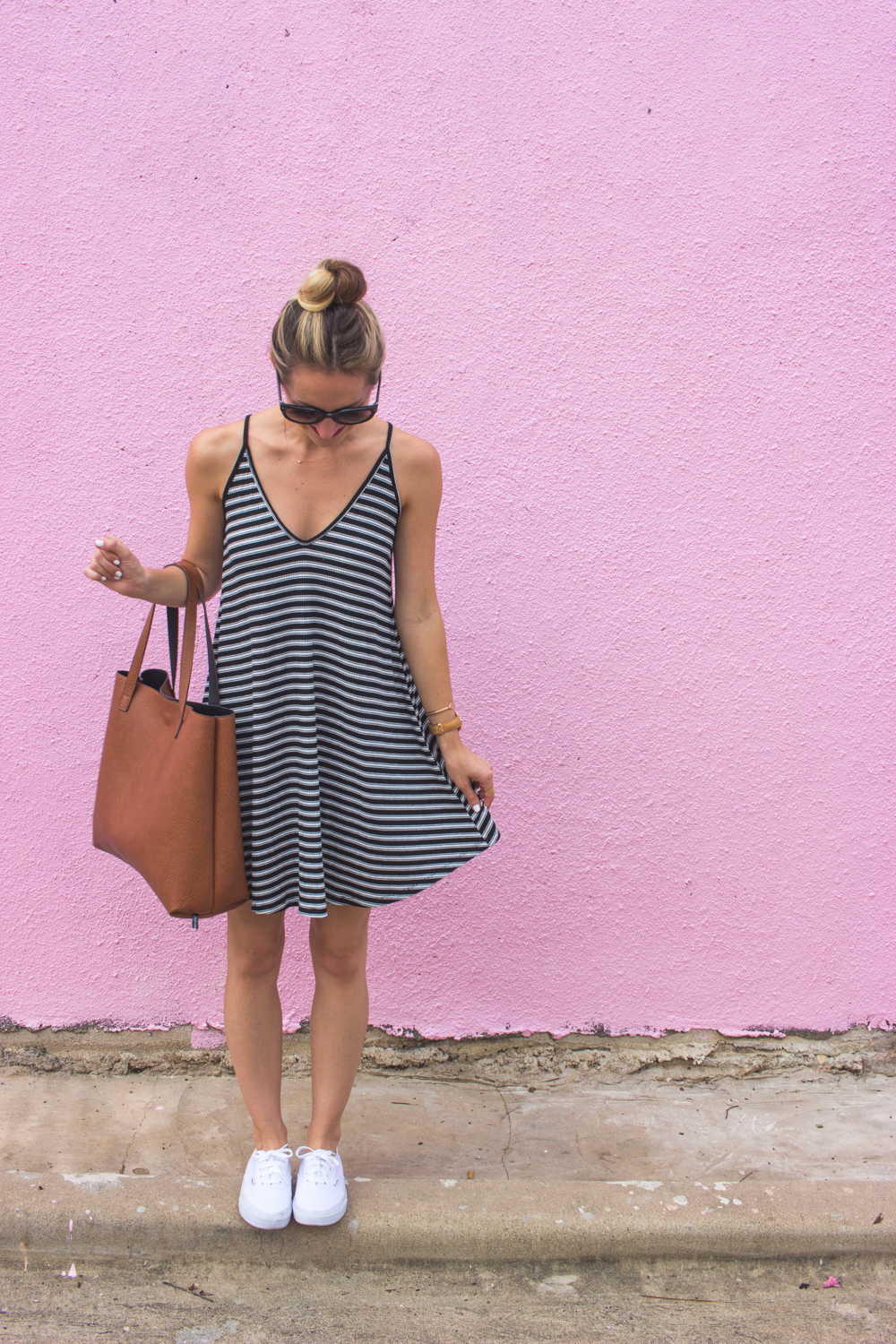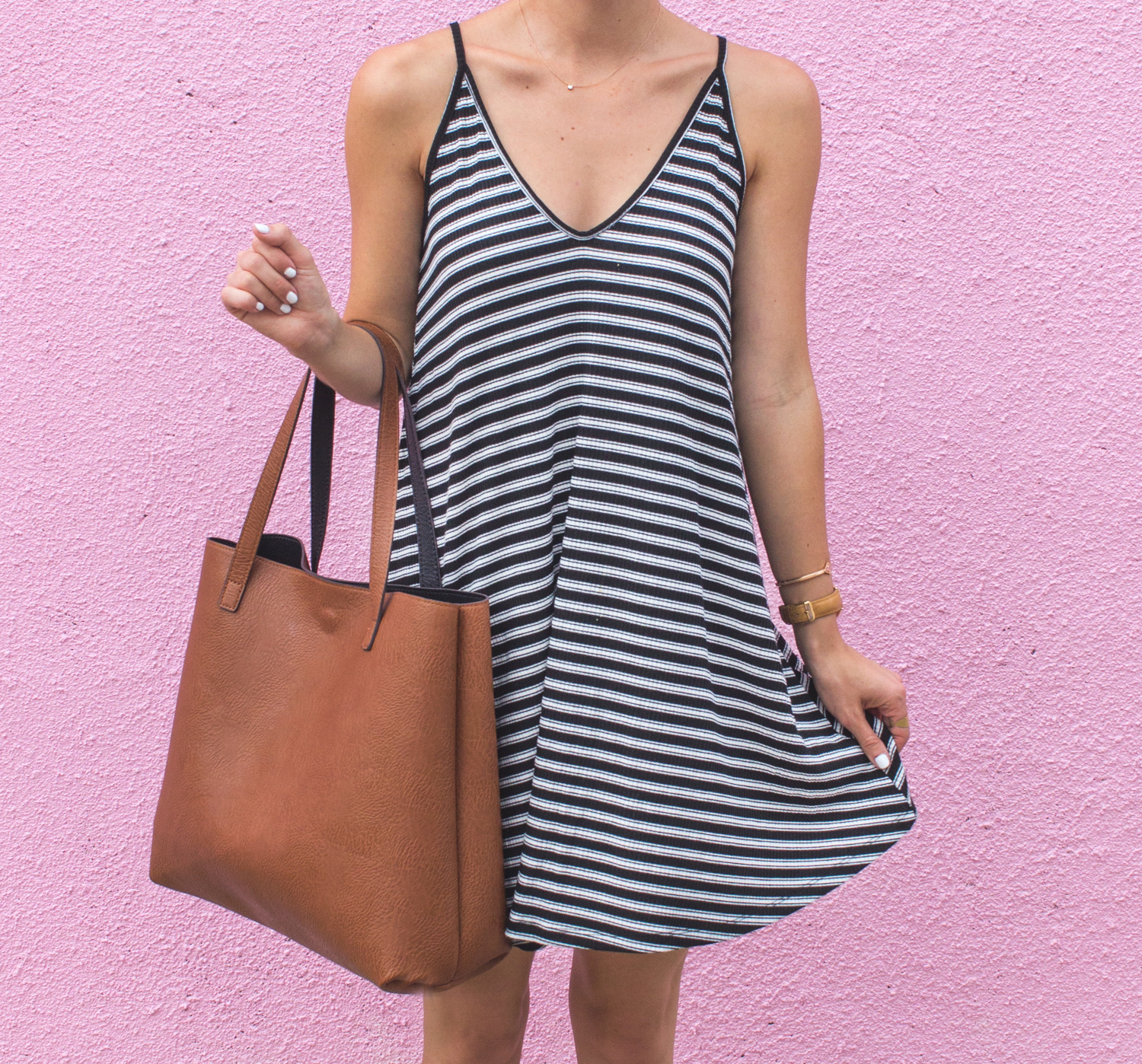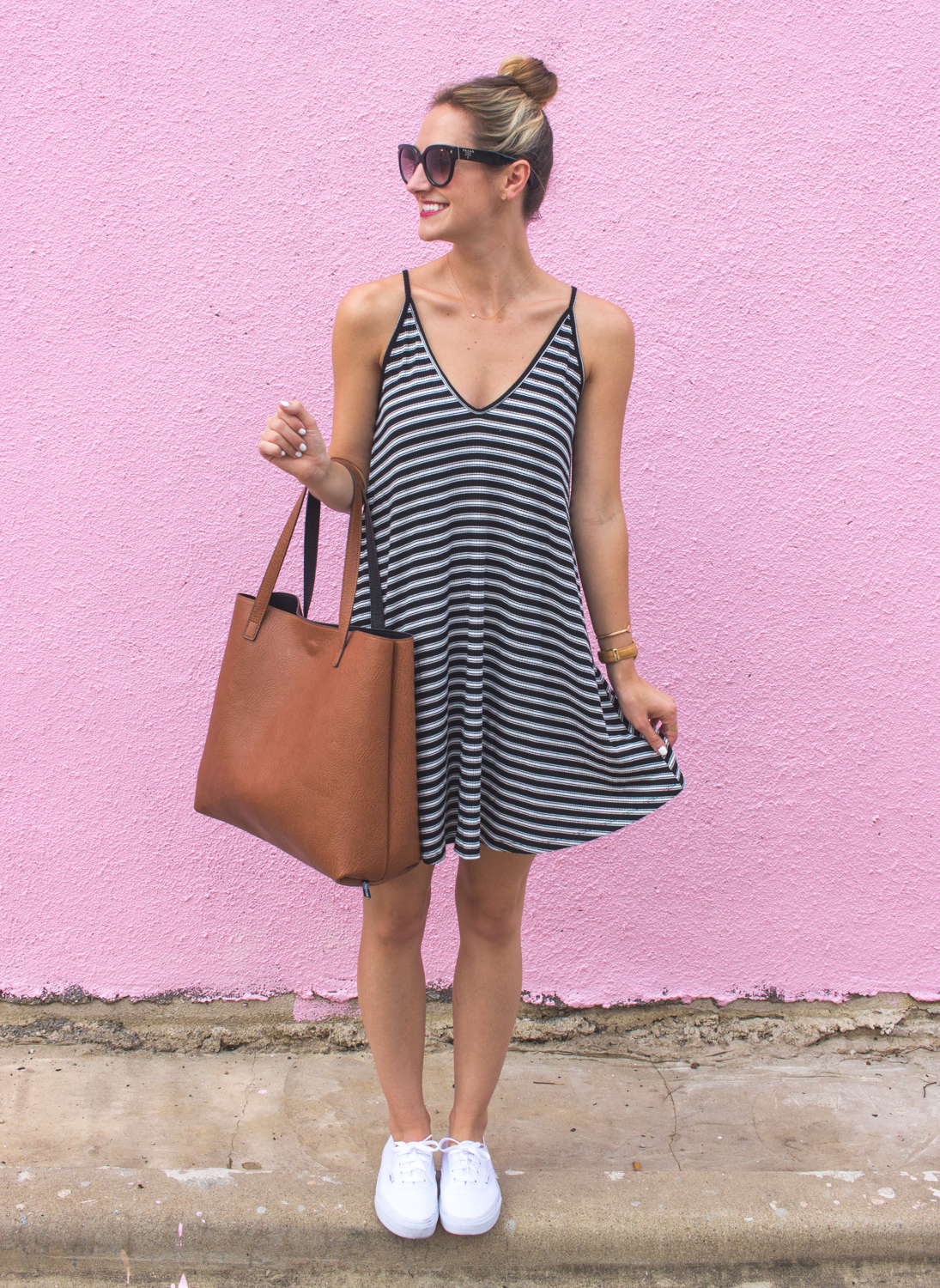 This dress is by LUSH, one of my favorite brands that Nordstrom carries. They're known for their super soft tees (like this one that I own in 5 colors, ha!) and cozy neutral dresses that you can wear from season to season. I am wearing a size small and I love the deeper v-neck cut and the lace-up back detailing…big fan of those tiny additions that make a classic striped dress even more unique!
I paired the dress with my go-to reversible tote bag (the inside is black, but I loved the contrast with cognac and stripes) – it's just $48 and I swear by this thing! I've been a big fan of rocking sneakers all the time these days (…when I'm "off duty" it's literally a rotation between my Van's & Birkenstocks…), so pairing the dress with white sneakers just adds to that approachable, effortless look I love! Not to mention that with all the final wedding to-do's, I've been in hustle mode running around town to get it all done. Thus, sneakers = the best and super comfy. Fashionable & practical…always a good combo in my book!
I linked to this look below, as well as some more awesome sale dresses you'll want to scope out!
Have a wonderful week, ladies!
dress – LUSH (on sale!) / shoes – VANS / bag – NORDSTROM / sunglasses – PRADA / watch – similar KATE SPADE / diamond pendant necklace – similar NORDSTROM
SHOP MORE SALE DRESSES