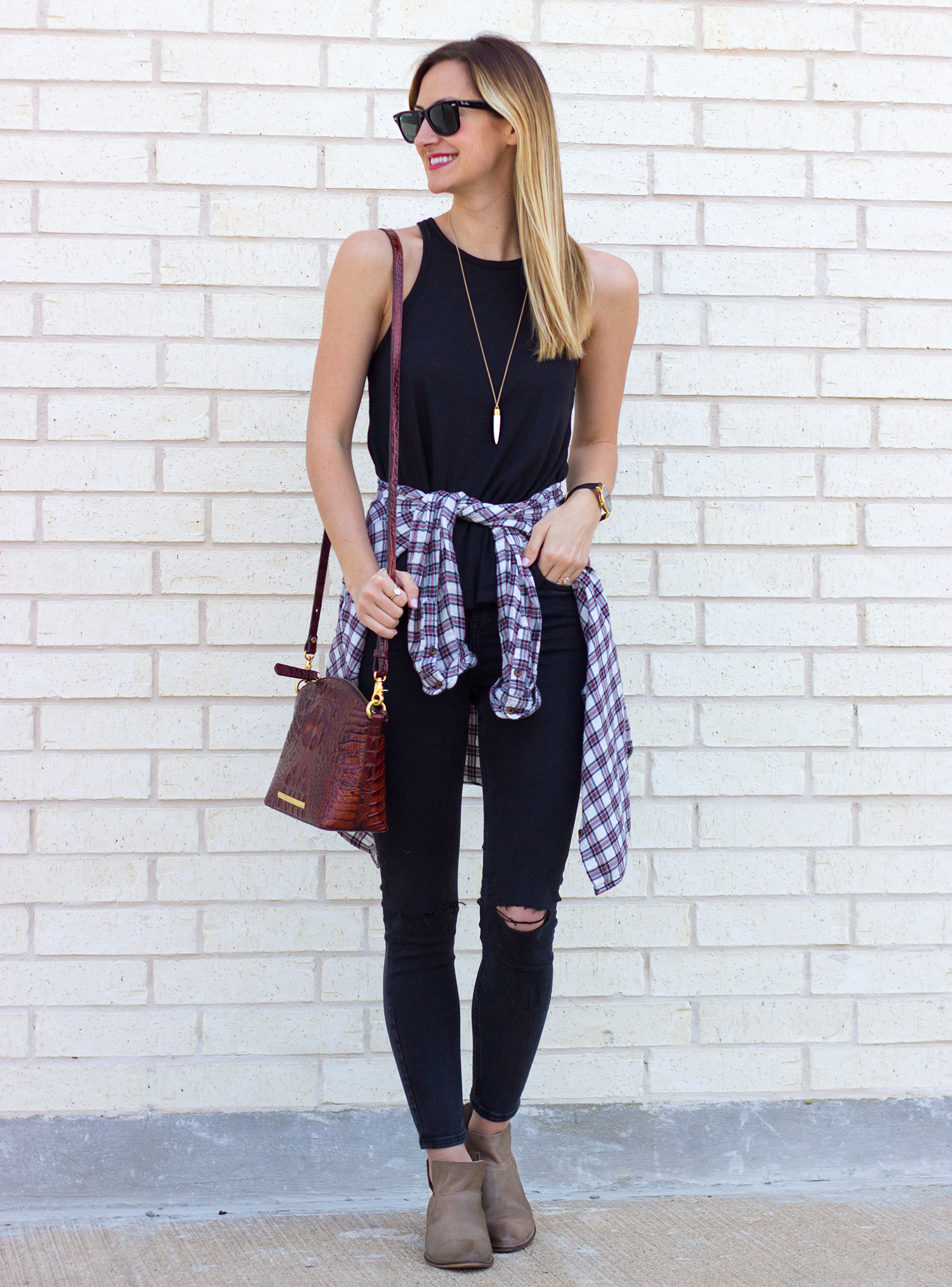 Good morning! Hope you're having a great week – we're SO close to the weekend, can't wait!! SXSW festival begins next week in Austin, so this weekend is kind of the pre-party phase and I have some blogger pals coming into town that I can't wait to meet! I feel like I know so many amazing ladies in the blogger community all over the country just from communicating over social media or email, so it will be pretty cool to finally meet a few of those women in person! Looking forward to grabbing cocktails and having some serious girl time! 😉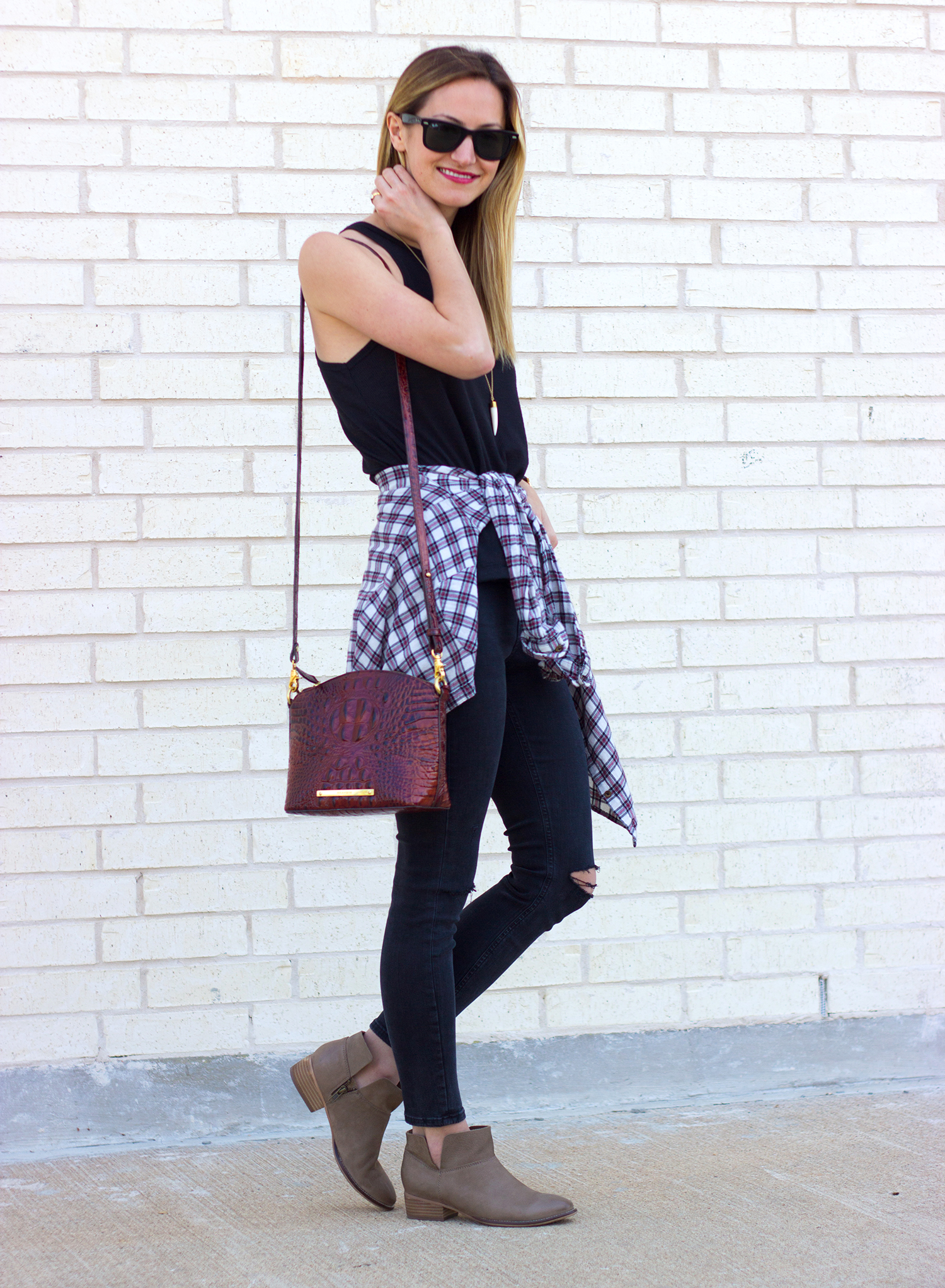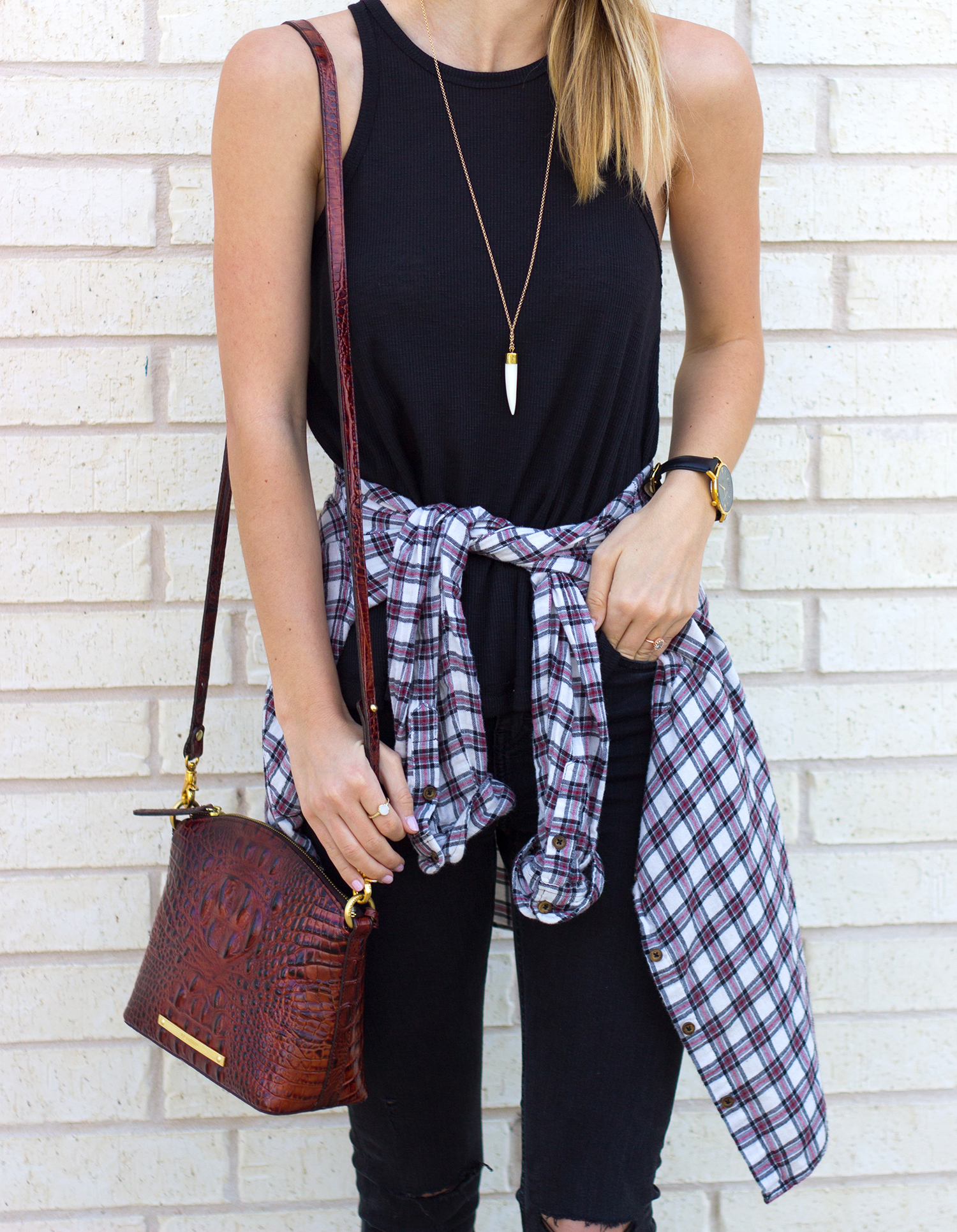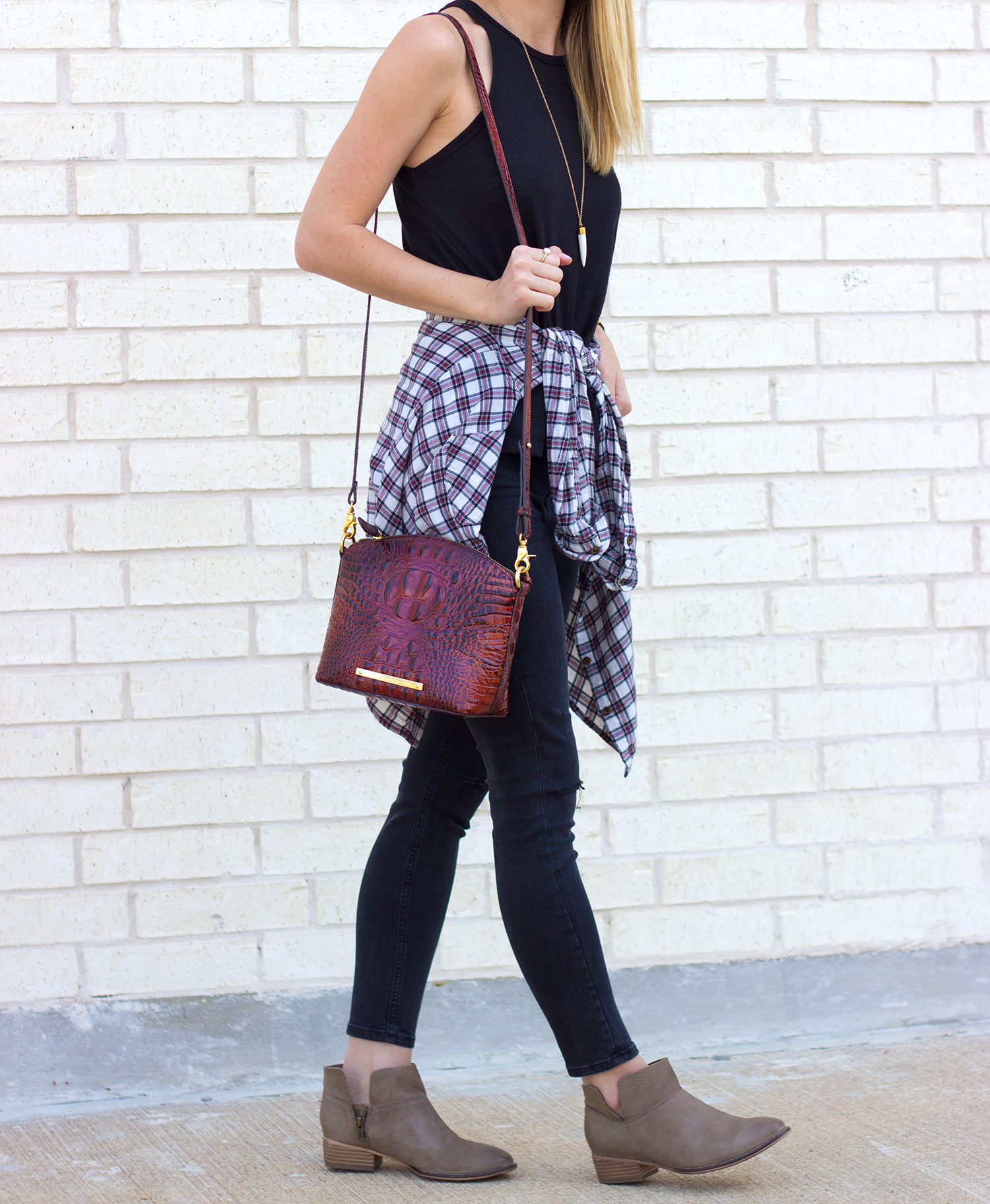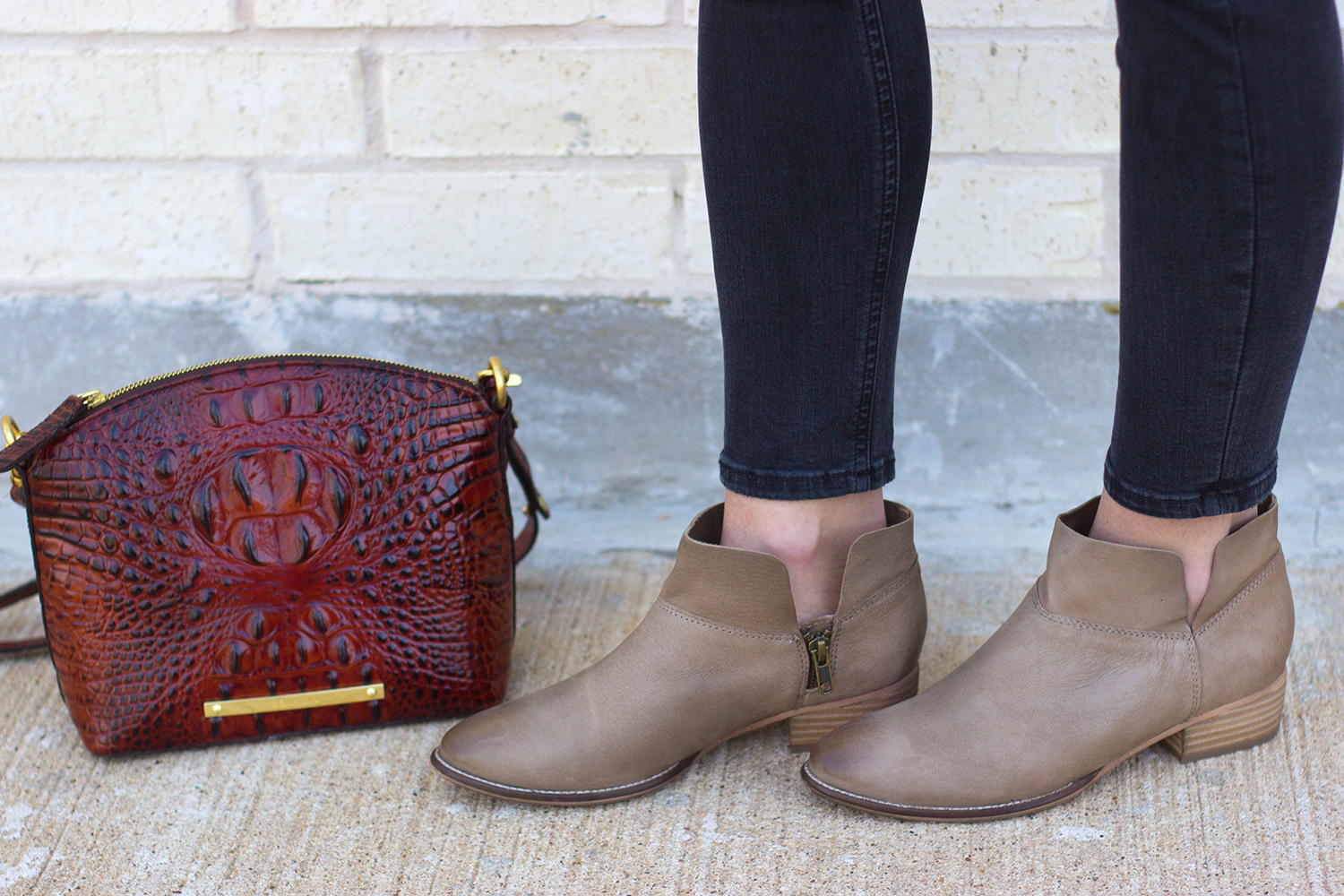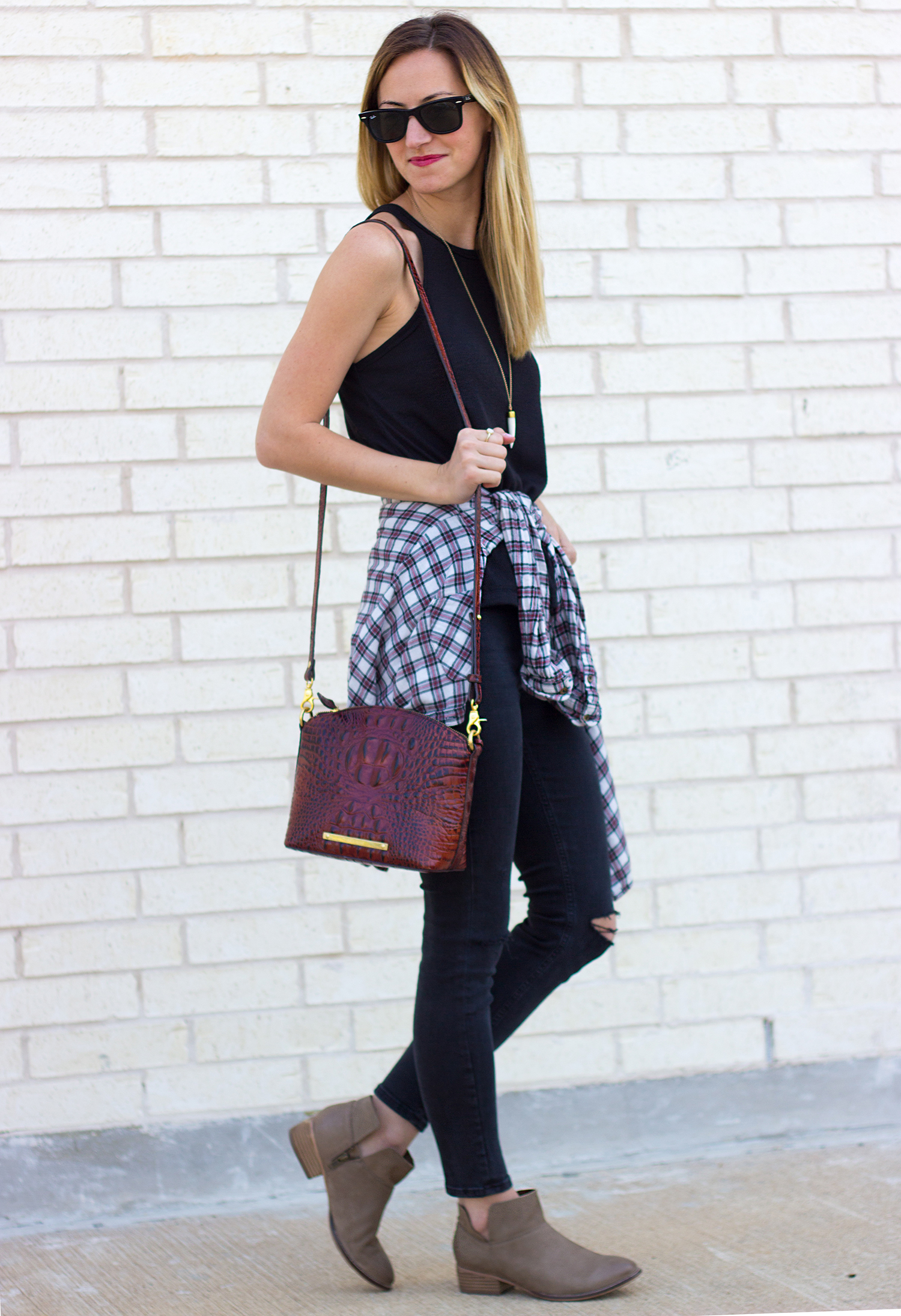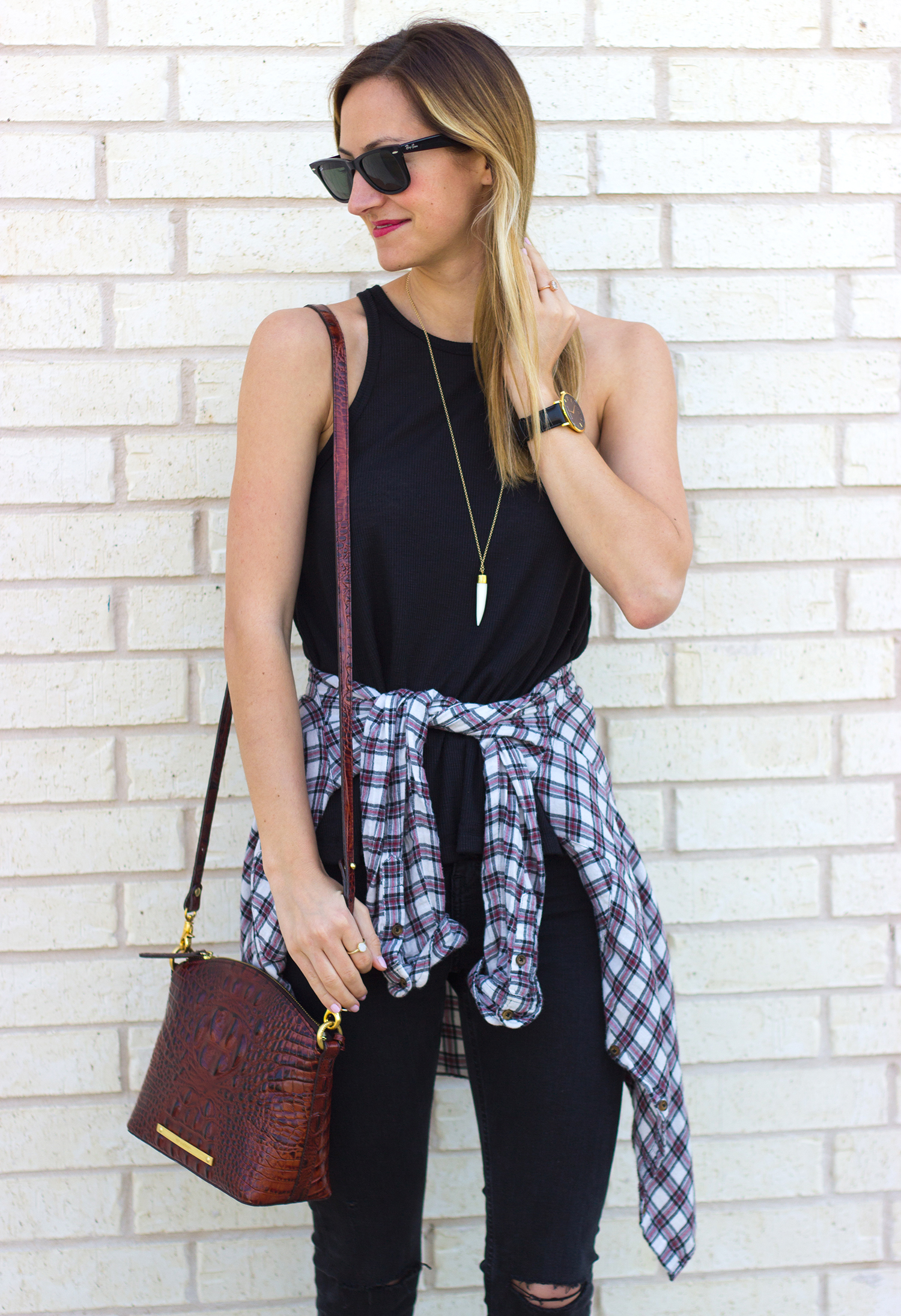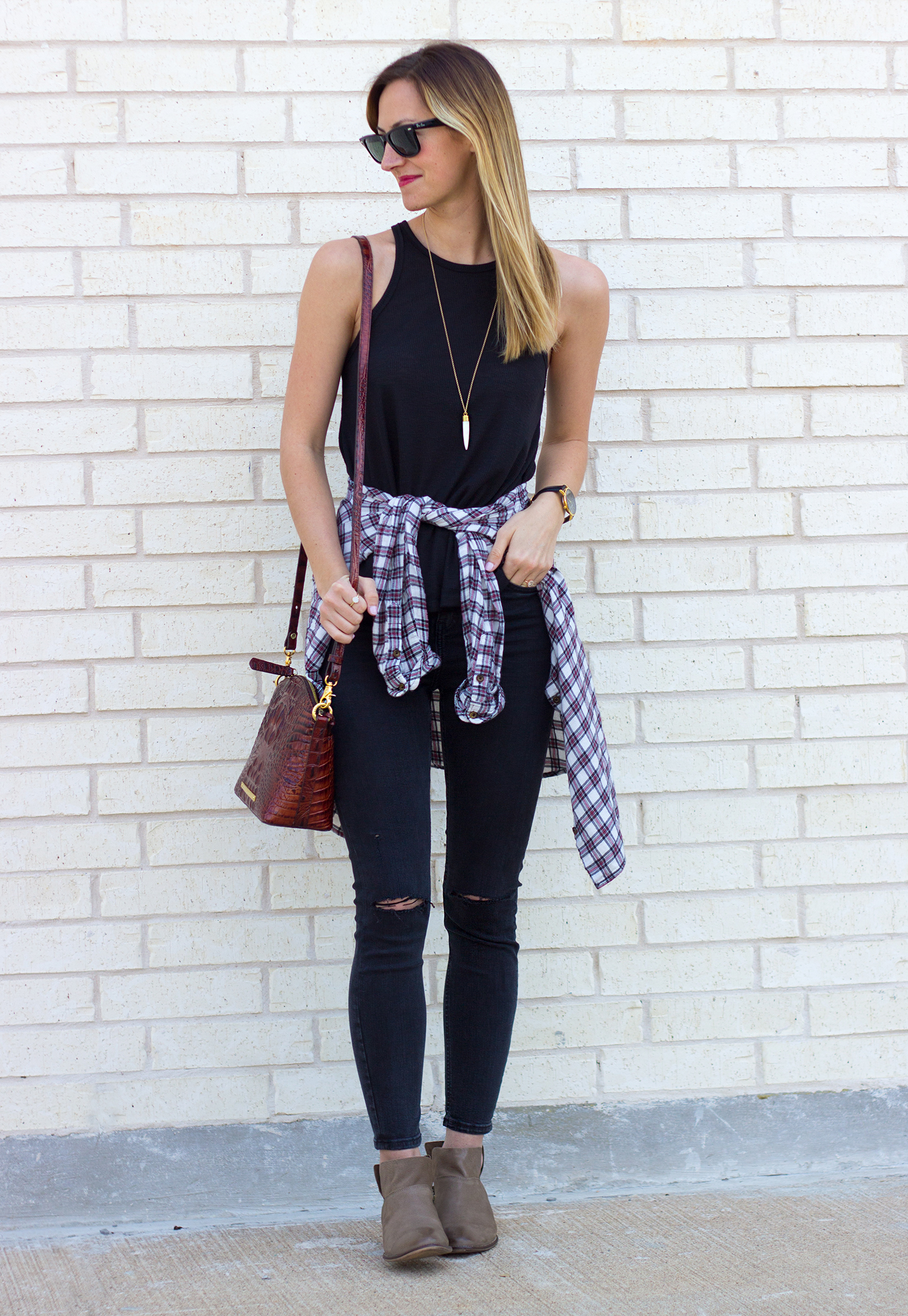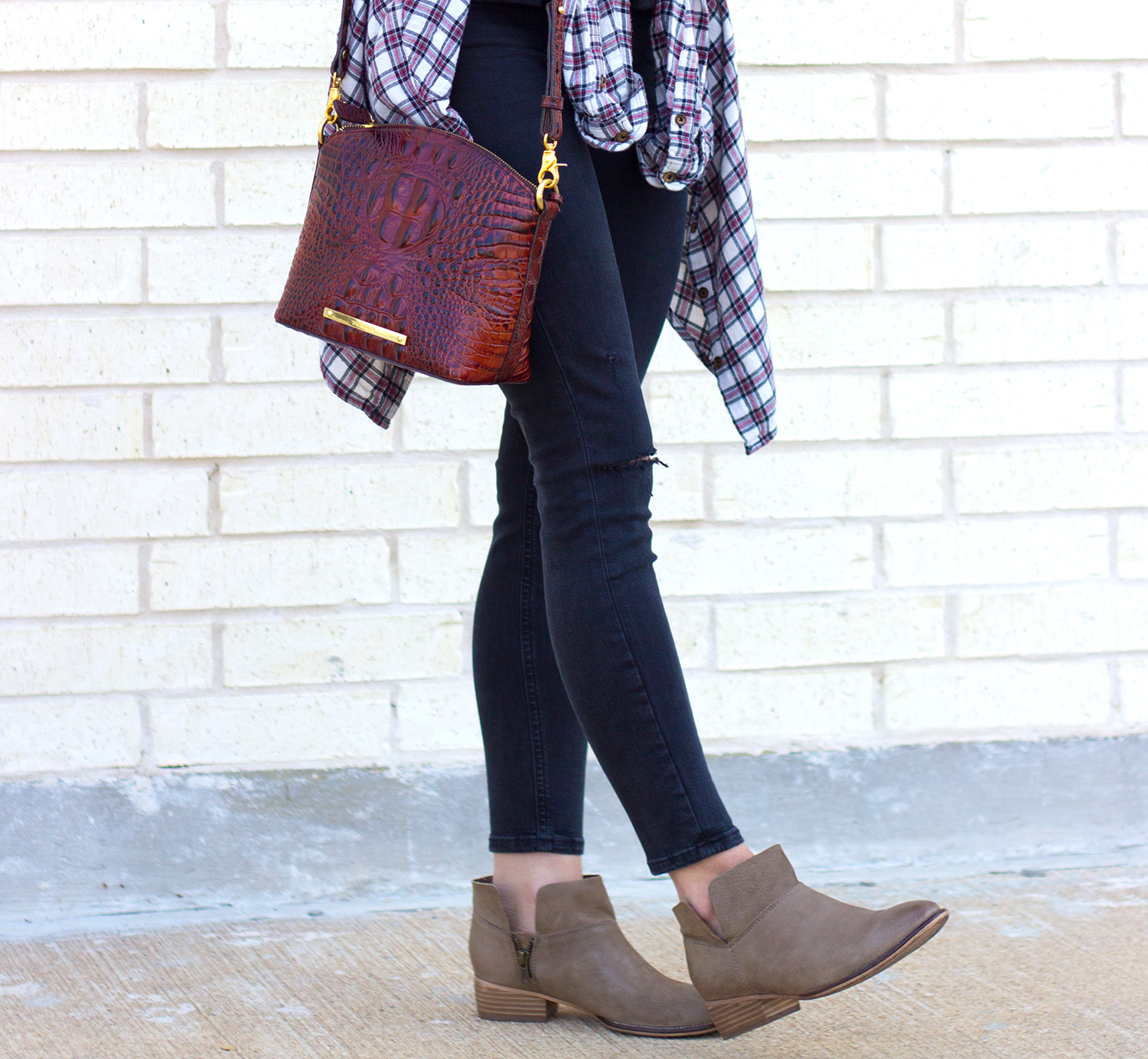 Sooo…given that SXSW is upon us, I wanted to feature a super easy-to-wear "festival-ish" look…but really, you could wear this any time and it would be a killer outfit (…like to coffee with friends, brunch with your beau or let's be honest, to the grocery store and running errands around town – ha! …Because inevitably, I will have to make a Target run at some point over the weekend haha).
My tank top is by Free People and I actually own it now in two colors (the black and lilac) and y'all, it's just $20! I am wearing a size XS and the fit is amazing and the cut of the top is SO flattering! Love the halter style neckline and flow-y vibe of the bottom. This is a spring to summer MUST-HAVE in my opinion! (…Yep, busting out the all caps again haha! I must reaaaaally like this top! 😉 ). I paired it with my go-to black distressed skinny jeans by Topshop – I've already gotten so much wear out of these (under $70) and I can't wait to bust them out again for SXSW festivities, too. I recommend ordering a size up because they run quite snug! Given that spring hasn't "officially" started, your city may still be getting cooler temps, so having a plaid flannel button up handy is a smart idea – when it gets warm out, just tie it around your waist! Voila – instant '90s "coolgirl" outfit complete. 😉
Finally, I'm wearing my new ankle booties by Seychelles and OMG these are SO CUTE I cannot deal! They look amazing with a boho-ish dress or with jeans and they're incredibly comfortable. They fit true to size & I'm wearing the taupe color – highly recommend these! My sunnies are Ray Ban (can't go wrong with the Wayfarer style frames + these fit both me and Blake, so we can share!) and my handbag is Brahmin, such a perfect size and complementary color to the outfit – I love this thing!
Alrighty gals, keeping it short and sweet today – already running late for work (blehh, what is my life?!) and still need to squeeze in time to get myself a coffee and chocolate croissant (priorities right?) …I treated myself to a choco-croissant yesterday and ever since then cannot stop thinking about it again haha! I am a hot mess – well aware! 😉
Have a wonderful day, ladies!! XO
tank top – FREE PEOPLE / jeans – TOPSHOP / booties – SEYCHELLES / sunglasses – RAY BAN / necklace – similar BAUBLEBAR / handbag – BRAHMIN / plaid flannel – similar TOPSHOP / watch – similar KATE SPADE / ring – KENDRA SCOTT