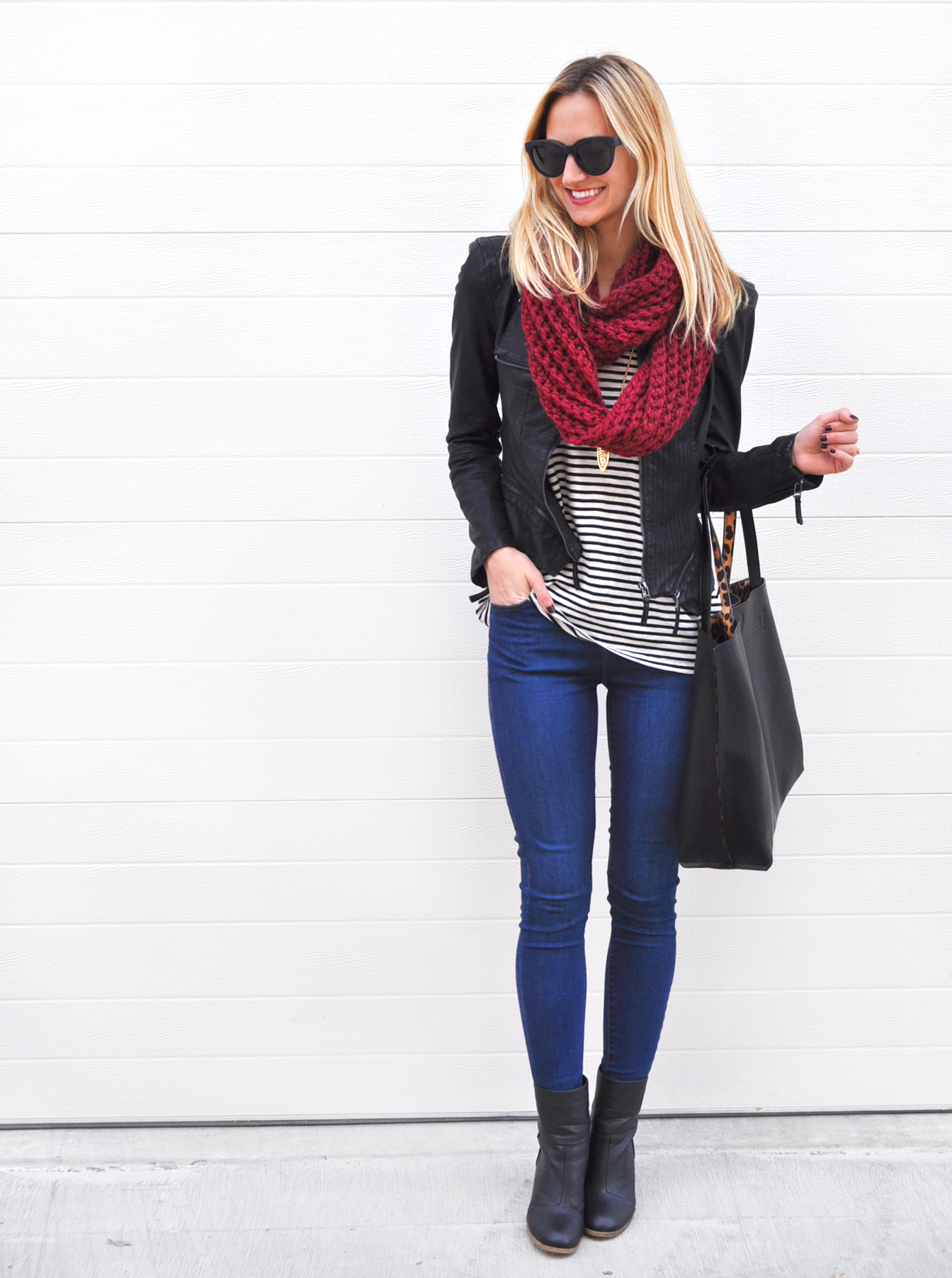 Hello there ladies! I hope you've all had a fabulous holiday break and were able to soak in some quality time with your loved ones! I certainly made the most of a few days off work (and even took a break from blog-land) to enjoy some friends who came into town over the holiday break. Most of my best friends live in Chicago and New York but are from Austin, too (these are the folks I've known for over 10 years and grew up with), and I got so spoiled over the past two weeks because one after the other they all came into town to visit their families – which meant I got to see everyone, too. It was so nice to hang out and take them around Austin (this city has transformed in the past few years…so half the places we went weren't there even a year ago) and have drinks and just catch up. If you follow me on Snapchat [username: livvylandblog], then you definitely got to see what we were up to most of the time! (…One night involved lots of wine and trying to fit a "Waist Shaper" on my GBF, Ben….needless to say, it was amazing and hilarious and y'all…we got it to fit, ha!).
Okay okay, so back to this outfit! 😉 When I went to Laguna Beach last month for a collaboration with Silver Jeans Co., the two marketing gals I worked with throughout my trip both had on these KILLER leather jackets and honestly, both just looked SO effortlessly cool! (Yes, I'm a total dork, I know, ha!). But seriously, their cool factor in those jackets gave me super motivation to find the perfect (budget friendly) faux leather jacket for myself. (Blake's a vegetarian and would have had a cow (har har…) had I bought a real leather jacket). Also…faux leather fits my price range a little (okay a lot) better!
So – this faux leather jacket by BlankNYC is just $99 and has an insane amount of 5-star reviews on it, that's why I went ahead and got it…and when I opened it up and put it on, I fell in LOVE! This thing is stunning, incredible quality and has a super chic shape. It's easy to style (wear it over a dress, or over a tee with jeans) and finding a really quality faux leather jacket at that price point is pretty amazing. I'm wearing a size small and it fits perfect.
My jeans are by Topshop and are my favorite pair of plain skinny jeans I own (only $65!). My black tote bag by Sole Society has leopard interior and I love the size – it's big enough to fit everything I need (really, this thing fits a lot) but not too big to where you look or feel ridiculous. The booties I have on are actually from years back, but here is a similar pair that I've seen a lot of other bloggers wear and they're adorable. Finally, my top is by Caslon and $25 (obsessed with this one!) and my scarf is by Debrosse NYC – hand knitted by one of my fave Etsy designers.
Love this look? Shop it below!
jacket – BLANKNYC / tee shirt – CASLON / jeans – TOPSHOP / scarf – c.o. DEBROSSE NYC / shoes – similar NORDSTROM / tote bag – c.o. SOLE SOCIETY / necklace – KENDRA SCOTT / sunglasses – TOMS