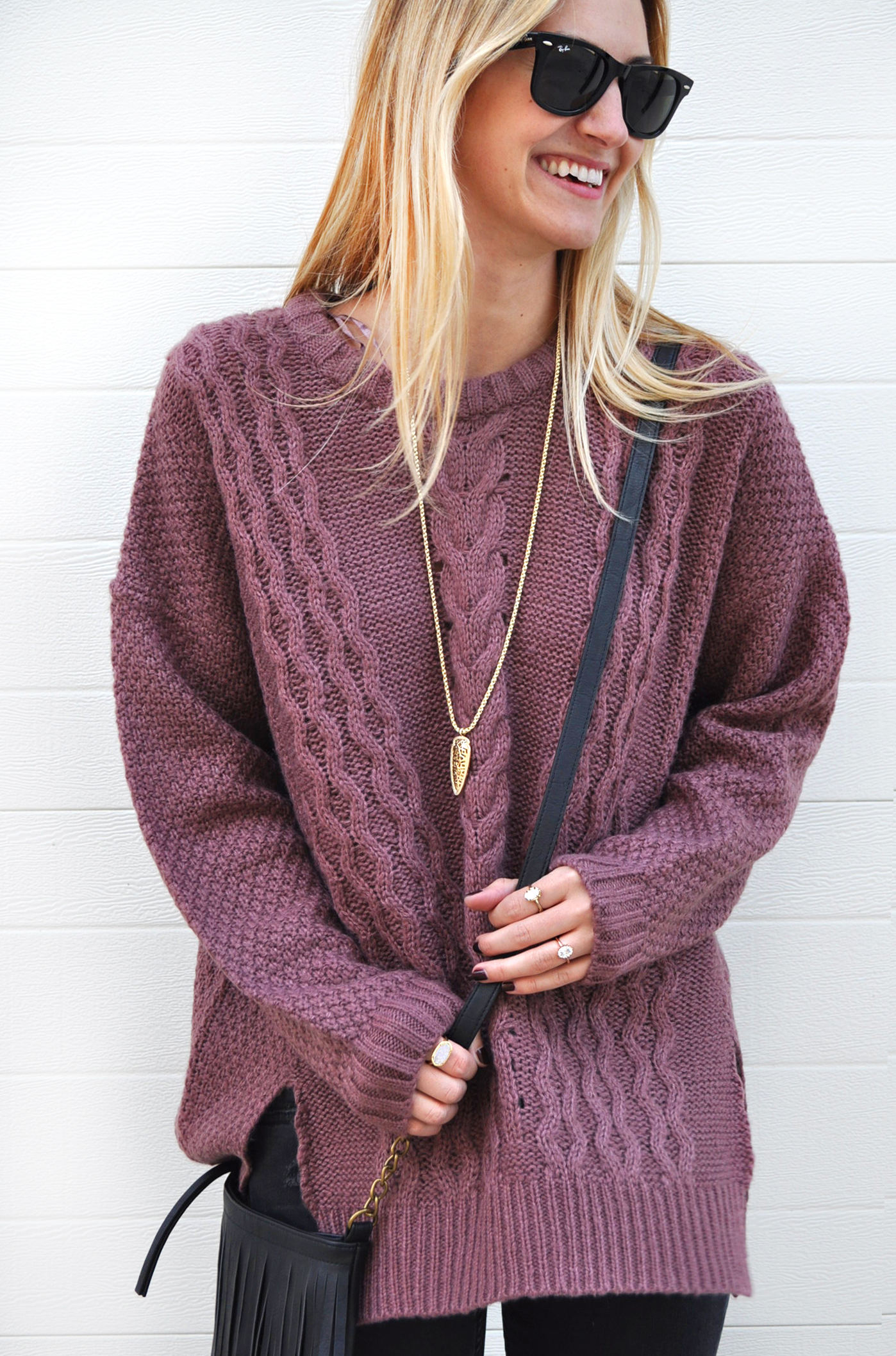 Distressed jeans & a big 'ol cozy sweater…what's not to love?! Did I mention my sweater is now on sale for just $32? Down from $54! Oh, and my jeans are now on sale for $38…and my shoes are 40% off ($89) and these adorable Ray Ban sunnies are also on sale! Now, that's something to get cheery about. 😉
My sweater is by Cotton Emporium and I am in LOVE with this thing. It's naturally an oversized fit and I thought this "rose brown" color was just too pretty to pass up. In case you're concerned with the feel of the knit, I am not a fan of fabrics that are remotely itchy and I can assure you this sweater is only soft and not the least bit itchy. (True story: when I was a kid I had to wear long sleeve shirts under my dance costumes because I hated anything itchy that touched my skin! …Those recital photos are pretty great, not gonna lie, ha!). This sweater comes in three colors, so if you're more into a cream or neutral palette, definitely check them out (and at that price? umm yes, please!).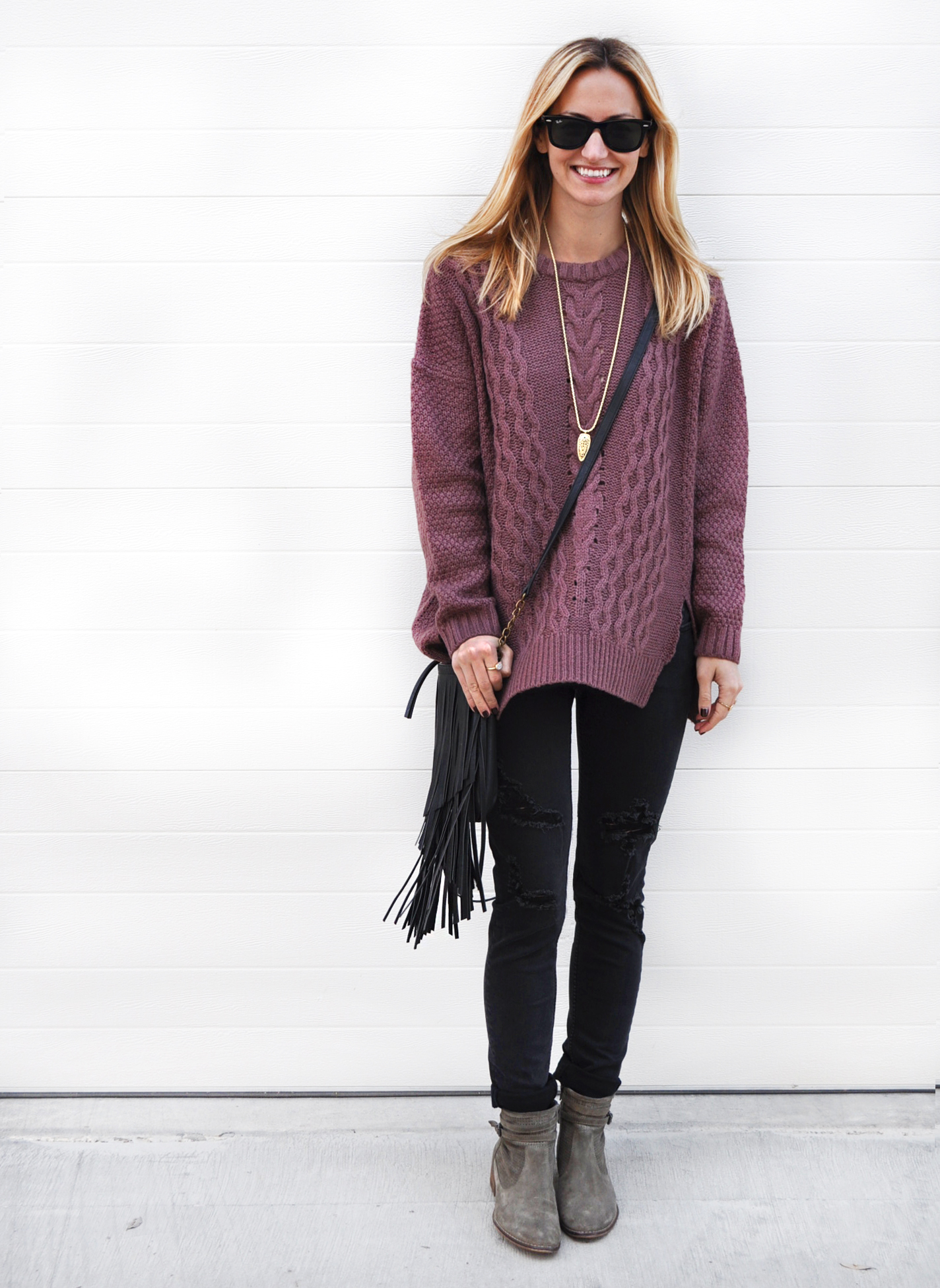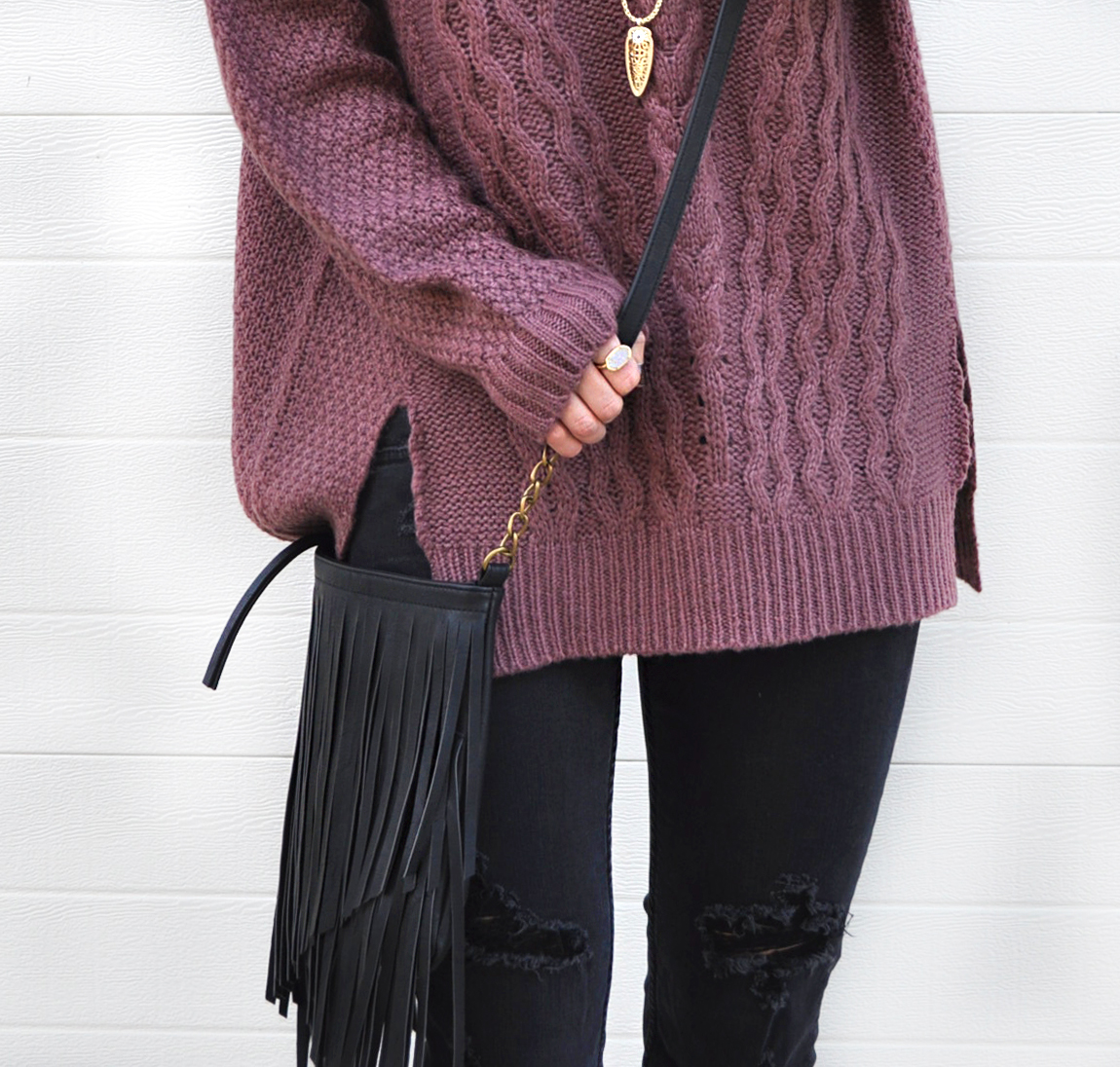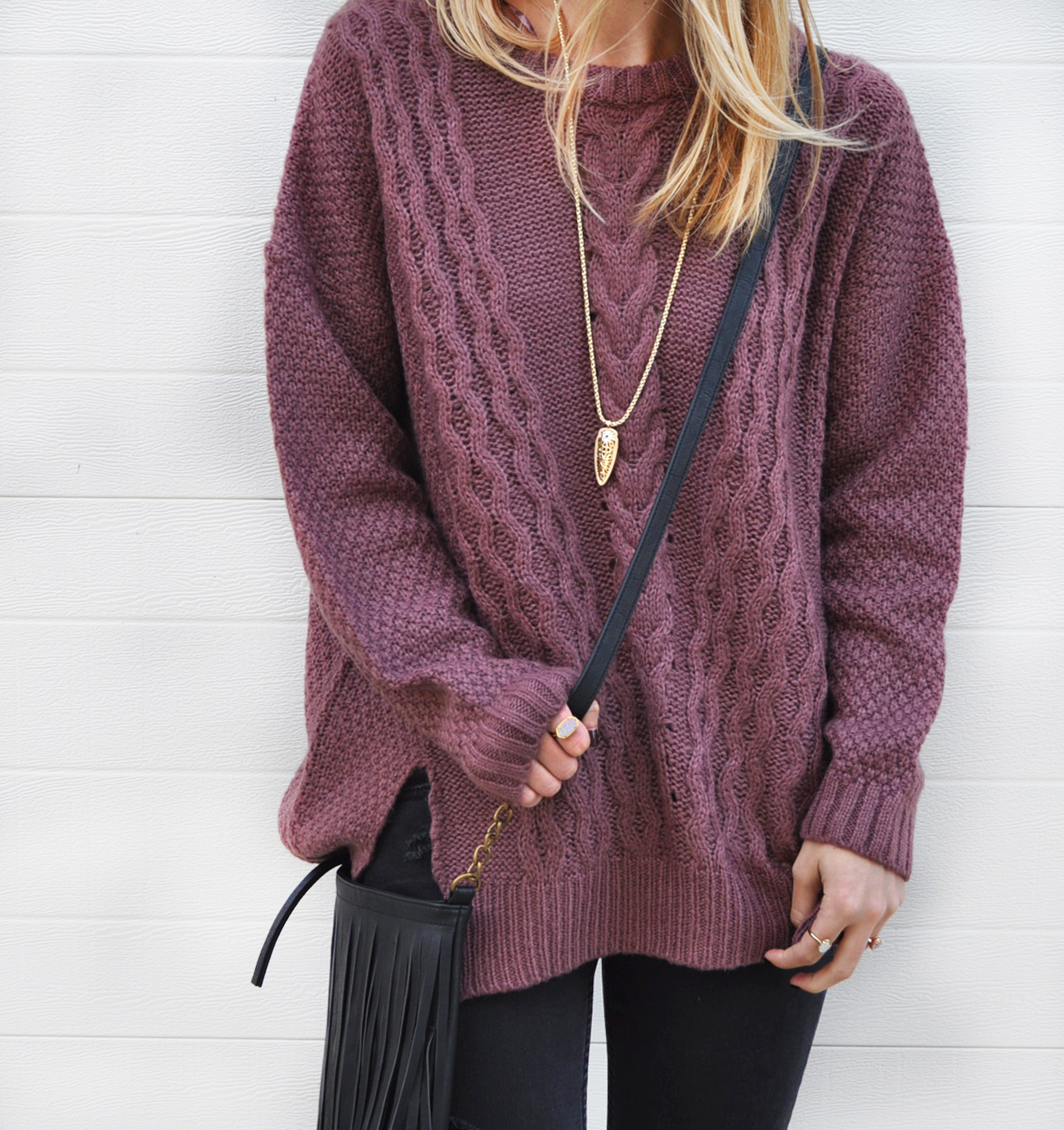 I paired the sweater with my distressed skinny jeans by Vigoss. These are also on SUPER sale and recently were marked down to $38! Y'all, that means you can rock this outfit for under $75…that is INCREDIBLE and also I'm kind of kicking myself because I paid full price – ha! Definitely jump on these deals while they last! The jeans fit true to size and have some stretch to them, so they loosen up a little as you wear them. I am a huge fan of Vigoss jeans, the price points are always really affordable and the quality never fails to impress!
My shoes are by Seychelles and I can't get enough of them (now 40% off, on sale for $89!). They're a perfect neutral color that just goes with everything, and the shape of the booties with the ankle straps just gives them that fashion forward vibe. I really love these and Seychelles is truly a standup brand that consistently produces gorgeous and high quality shoes season after season. I have a few pairs of their shoes and I super love them!
Finally, my fringe bag is by LuLu and sold at Nordstrom, you can scoop one up for yourself here (comes in brown and black, $28!). My necklace is by Kendra Scott, sunglasses are Ray-Ban (also on sale – woo!) and my rings are both Kendra Scott (I link to them individually below).
I've linked my full outfit details, so shop away and enjoy these killer sales!
sweater – COTTON EMPORIUM / jeans – VIGOSS  / shoes – SEYCHELLES / bag – NORDSTROM / sunglasses – RAY BAN / necklace – KENDRA SCOTT / drusy ring – KENDRA SCOTT / oval ring – KENDRA SCOTT