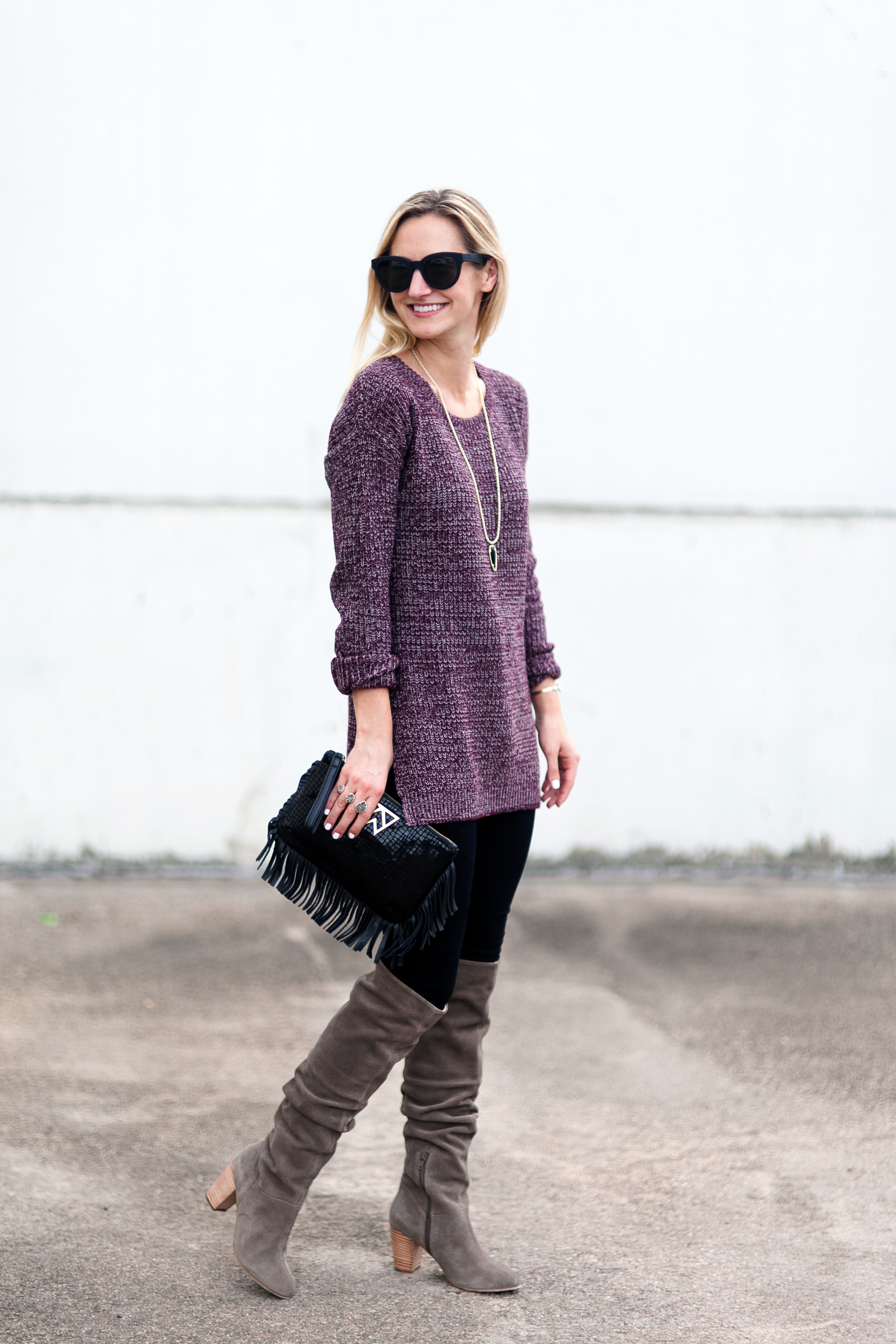 Hello friends! I hope you all had a wonderful long weekend! I was just telling Blake how badly I needed this long holiday break – I think I got super spoiled without having a full agenda and having him home all day for the past few days…it was SO nice! Lots of movies (we watched Coming to America – with Eddie Murphy – and it was hilarious…and Pitch Perfect 2..sorry Blake, thanks for bearing with me on that one, ha!), ate so much food (my mom sent us home with pleeeenty of leftovers that we have already devoured) and just overall quality rest and relaxation. I can't tell you the last time I went an entire day without having a lengthy to-do list…I think I should do this food + lounge-binge thing more often! 😉 Ps. Y'all…I actually started reading a book! It's a Christmas miracle…I finally had some free time to read! I'm currently on chapter 3 and yes, it's most definitely a romantic chick-lit novel…and for now I'll refrain from sharing the title to spare myself any judgement, ha! Blake is over there reading quantum physics and I'm reading about a sappy post-college love triangle. Hey, ya know…the world needs all kinds, right? 😉
Okay okay, onto this  a d o r a b l e  outfit that is on SALE at the moment! This sweater was $38 and is now only $17! The boots and jewelry are also on sale – so definitely scoop them up while these prices last! I am wearing a size small in the sweater and as always, I am LOVING the length and especially paired with skinny jeans and those over the knee boots – super cute and very comfy! I carried my favorite Kelly Wynne wristlet to doll up the look a bit. I think this clutch is SO fun for going out…love the fringe!
Keeping it short & sweet today because I've got to prep for those amazing Cyber Monday sales! 😉 Fear not, I'll give you the FULL scoop on all the best sales tomorrow morning – so stay tuned & check back! Stay strong tomorrow & drink lots of coffee…gonna need it to make it through Monday after a calm, long weekend! (…I know I certainly will!).
sweater – BP / jeans – TOPSHOP / shoes – SEYCHELLES / wristlet clutch – KELLY WYNNE / necklace (only available in gold now) – KENDRA SCOTT / drusy double ring – KENDRA SCOTT / bracelet – KENDRA SCOTT / sunglasses – TOMS