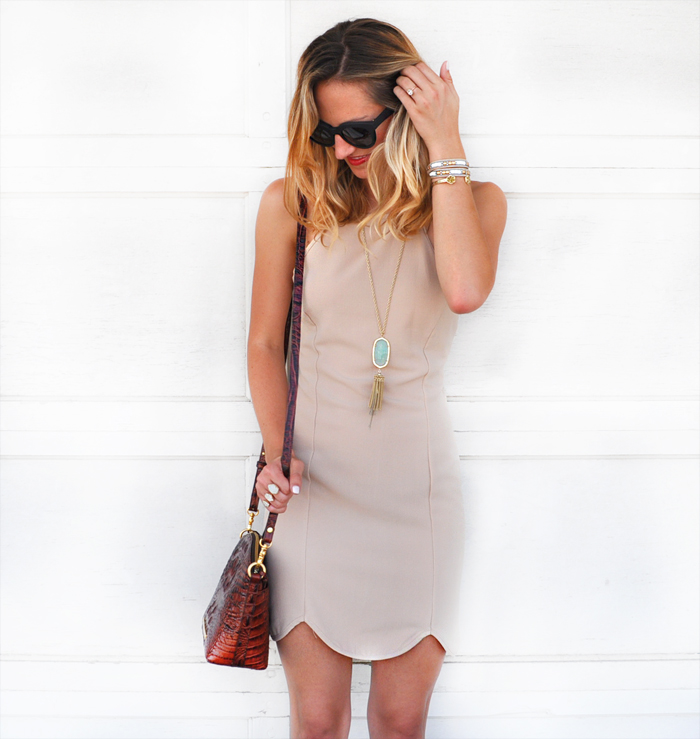 Hello gals! WHAT a weekend! I hope you all had a lovely and relaxing Saturday/Sunday…I certainly did until it all came crashing down on me tonight…woooo, love when that happens and I neglect my email for two days and then realize I am so behind on my life! (But hey, sanity over organization, right?). Yesterday morning I ventured to Houston/Galveston with my mom for a weekend getaway and an appointment at BHLDN bridal boutique…I know, I know, but I already announced that I found THE dress?! Well, let's just say it wasn't quite THE one and I actually found my perfect fit this weekend…and this time I am 100% certain, and it's SO gorgeous I can't contain my excitement! Now I just have to wait a year and a couple of weeks to wear it! 😉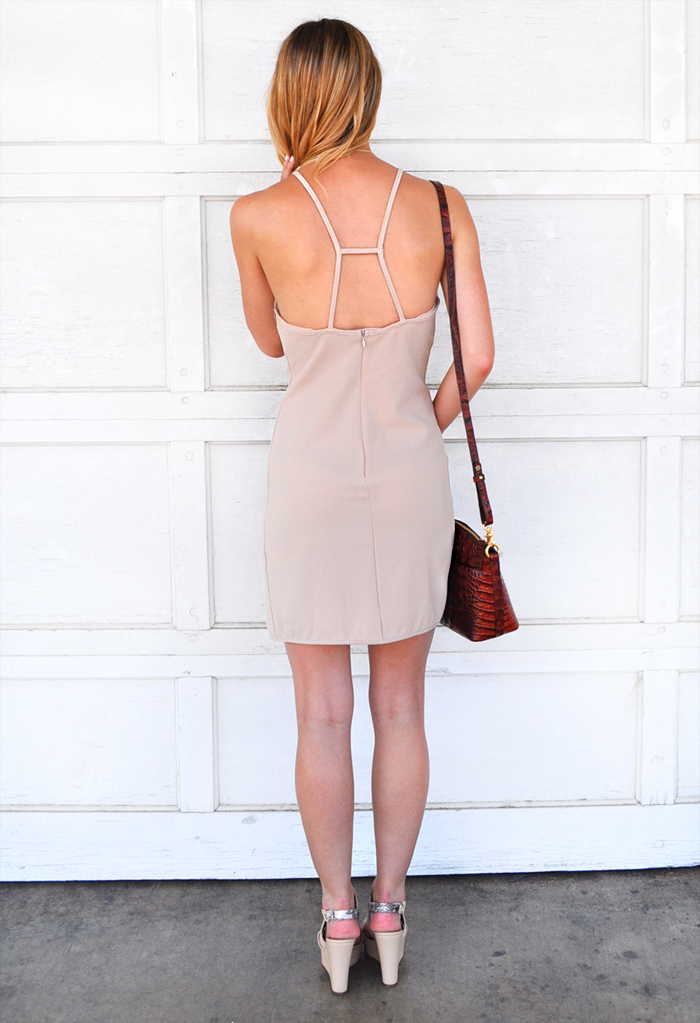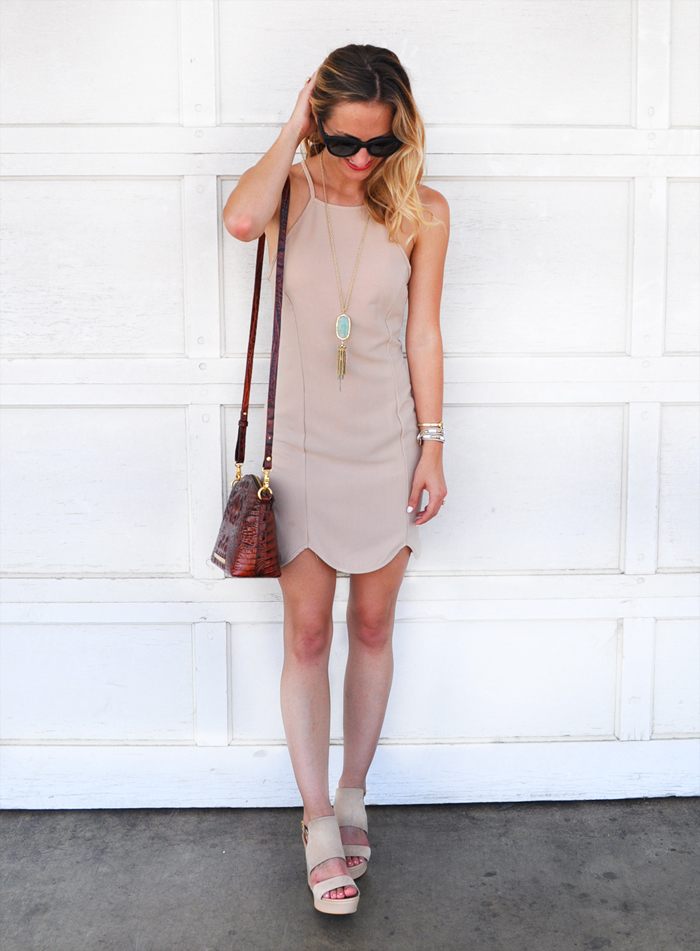 We stayed with my aunt near Galveston beach and her beautiful abode overlooks the water….talk about peaceful and relaxing! Let's just say I nearly cried when we had to leave as I dragged my feet back to reality…yayyy Monday tomorrow! (Wincing at the thought, y'all!). Anyhoo, it was a blissful two days with my family (and shopping..and pizza…and lots of wine..) and I am beyond elated about the dress – can't wait to share it with you all as my Style Me Pretty series unfolds!
Okay okay, so THIS dress! (Yes, finally referring to the one above..). First off, it's only $42…second..SCALLOP TRIM. Enough said. Oh wait, but then there's the back. Combine all three and this dress is a no brainer! I am wearing a size small for size reference. If you're not a nudie kinda gal, it also comes in other colors, so be sure to take a looksy!
You know by now that I'm a definite accessories girl, so I topped off the look with a long necklace, stacked bracelets, cat-eye sunnies and my Brahmin handbag. Voila, simple and fabulous!
Okay folks, I am tired mcgee (and also delirious at this point…currently at a coffeehouse sitting outside, post-cappuccino caffeine intake, please forgive my scatter-brained-ness…and made up words! 😉 )
Shop this look via the links below or click on the scrollable images. Good night, ladies!
dress – nordstrom / shoes – nordstrom / necklace – kendra scott / purse – brahmin / pinch bracelet – kendra scott / ring – kendra scott / wrap bracelet – stella & dot / sunglasses – toms