Are you a sucker for fashionable eyewear? I know I am! Luckily, I've discovered a brand that makes fabulous quality glasses that won't deplete your bank account. Hoorah! Firmoo is a popular online-only retailer known for their low prices, fashion-forward styles and optical prescription offerings at no extra charge – pretty perfect if you ask me! Firmoo sent me these adorable black key-hole glasses with my prescription and I am in love! They are super light-weight, fit my face just right and have quickly become one of my favorite stylish accessories. (Not to mention the whole no-makeup-with-glasses-look is pretty great, too! 😉 )Whether I'm at home having a girls' day in wearing my pj's and painting my nails (see above…) or out and about wearing a cute outfit, I feel great when I wear these glasses – and I can see better, too! But hey, if you don't need prescription lenses but still want a pair of glasses for fashion purposes, given the low price point they're still a great option.
Another cool component to the Firmoo ordering process is that you can see what each pair of frames look like on different shaped faces or even upload a photo of your own, which I find really helpful when ordering online.
If you're on the hunt for a new pair of glasses to freshen up your spring style, now is a great time to scope out their big selection of fashionable frames. Ps. The one's I'm wearing are just $26 for the next three days, then they go back up to $39!
**glasses c/o Firmoo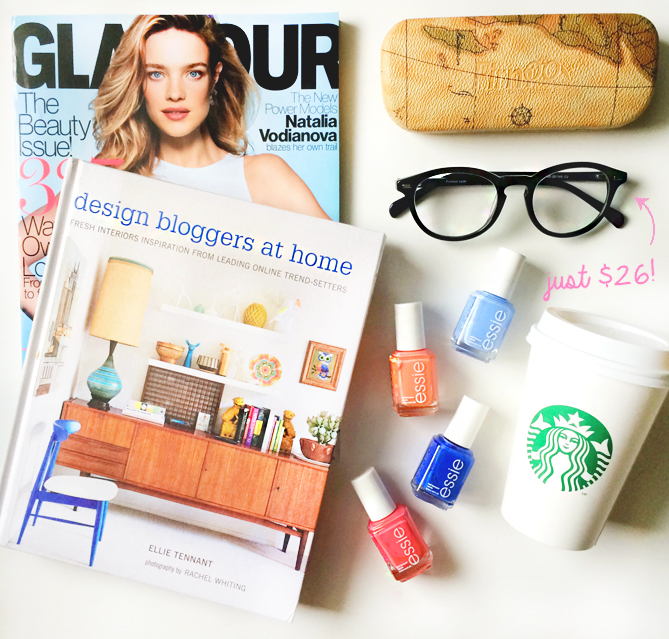 Are you a sucker for fashionable eyewear? I know I am! Luckily, I've discovered a brand that makes fabulous quality glasses that won't deplete your bank account. Hoorah! Firmoo is a popular online-only retailer known for their low prices, fashion-forward styles and optical prescription offerings at no extra charge – pretty perfect if you ask me! […]