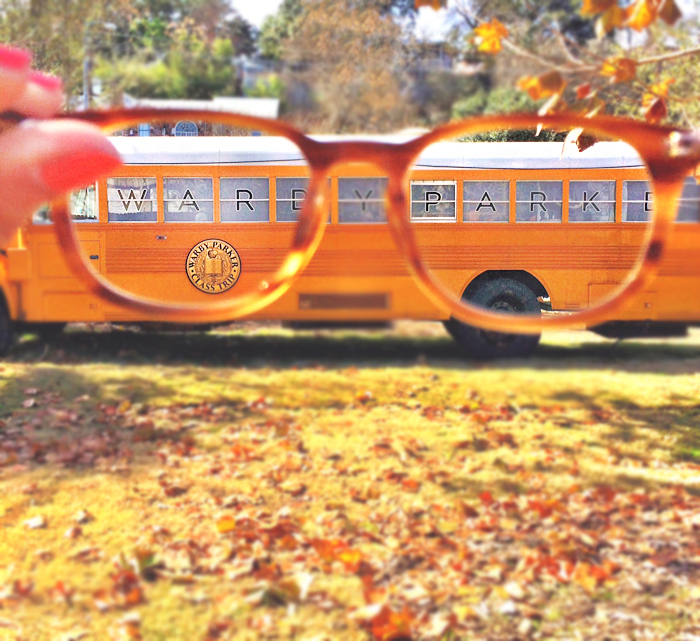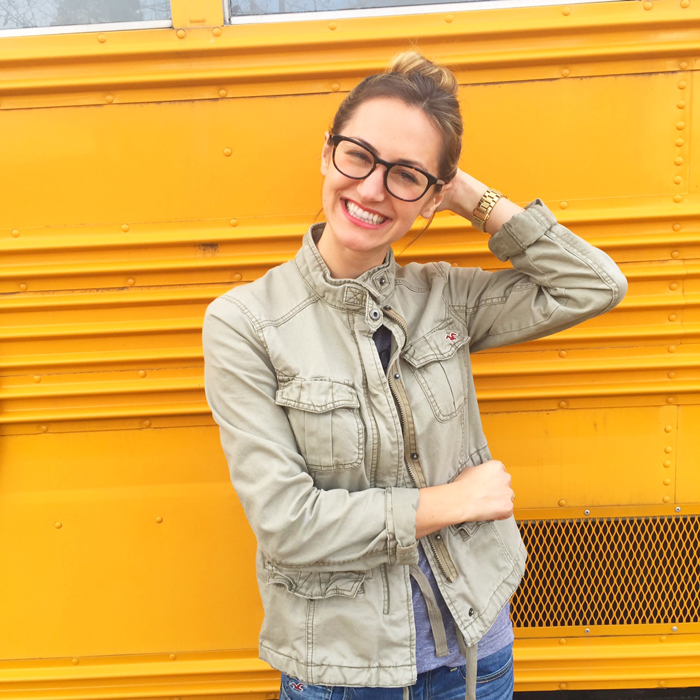 One of my best gal-pals and college roomie (I've known her since first grade, actually – my longest friend!), Anj, and I took a little drive around Austin this weekend and of course, wound up doing some shopping. En route to Zilker Park to take advantage of the gorgeous weather, we passed by the oh-so-adorable Warby Parker yellow school bus popup shop off Barton Springs Road and just had to stop in.
I've been a huge WP fan for a while now and was fortunate enough to scope out a storefront while visiting friends in NYC last year, but what a pleasure it was to have one of their cute little shops in my own city! If there was ever a perfect place for Warby Parker to open up another store, it's definitely Austin…home to fashionistas and hipsters…or more appropriately, "hipster-fashionistas"…aka their glasses are already a hit with this city. Anj and I tried on nearly every pair on the bus – both sunnies and optical glasses. She walked away with a pair of two-tone Burke optical glasses (they are seriously perfection), while I solidified that I'd made the right choice months ago with my Lyle glasses in English Oak.
If you're on the hunt for a new pair of inexpensive, high quality frames (sunglasses or other), definitely stop by the Warby Parker bus, open daily from 11am – 7pm! (You really can't miss a giant yellow bus along the side of the road…). And if you don't live in Austin or NYC, you can shop their fabulous selection online – and even try before you buy!
Check out my top picks below and shop your favorites!
Shop optical glasses: Lyle, Burke, Haskell, Winston, Percey, Owen
Shop sunglasses: Dean, Downing, Reilly, Teddy, Piper
One of my best gal-pals and college roomie (I've known her since first grade, actually – my longest friend!), Anj, and I took a little drive around Austin this weekend and of course, wound up doing some shopping. En route to Zilker Park to take advantage of the gorgeous weather, we passed by the oh-so-adorable Warby […]