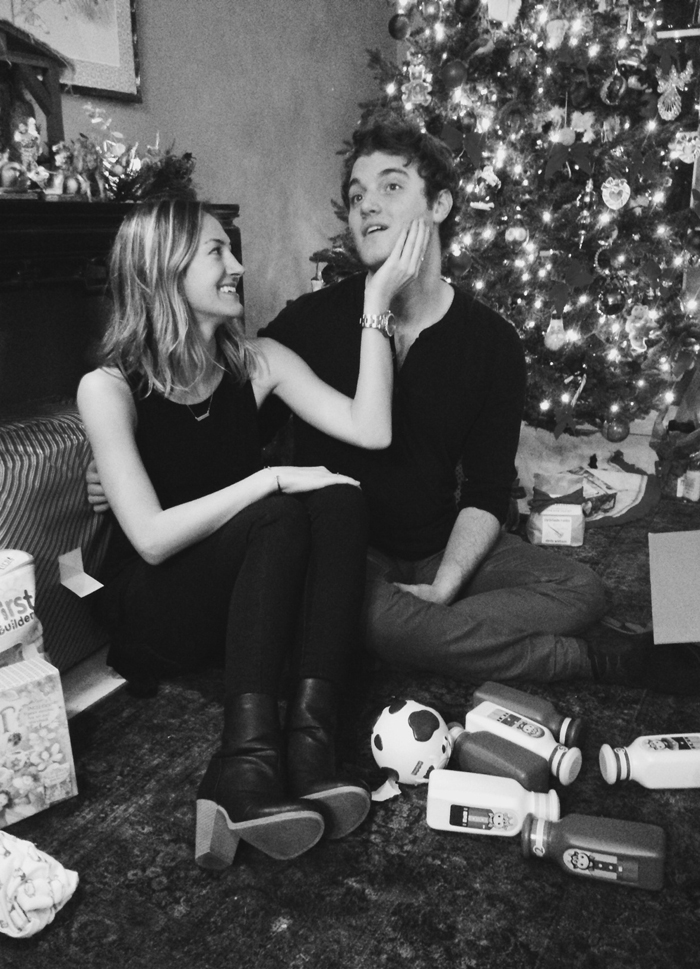 What a craaazy year it's been! Honestly, 2014 was by far my biggest year of life changes thus far (if you read this list you'll understand why!). This handsome, silly, perfect guy above (Blake) has been more than incredible and made 2014 overwhelmingly wonderful, despite some not so wonderful other life happenings along the way. Blake and I dated in high school (first loves, yada yada) and we got back together in 2013 (hey, dreams do come true! Yes yes I'm a cheeseball but if you know how much and low long I've cared about him, it's really the truth), but, 2014 is special because we moved in together! We went out to dinner last night and both said our best and worsts of 2014, and we both said that moving in together was part of our top picks. Coming home to your best friend and the one person who can always make you laugh? Not to mention the infinite cuddles? Win! (Ps. Blake, if you're reading this, sorry for the sappiness above…couldn't help myself!)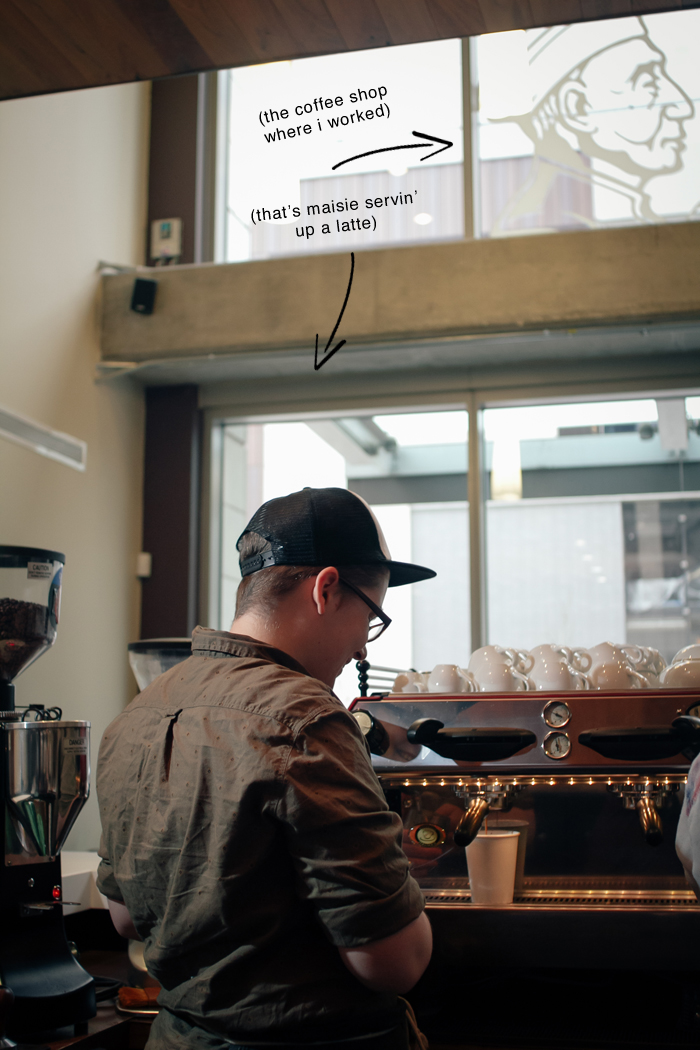 If you read my coffee/espresso post from last week, you'd have read that I worked at Caffe Medici (the cutest little button of a coffeehouse here in Austin) for about a month over the summer. This past June, I had been working for Kendra Scott Jewelry in marketing for nearly two years when I finally decided to leave the company. This decision had been weighing on me for quite some time and it just felt like the right time to move forward. Life is short. Be brave and follow your heart. Walking away gave me time to invest in my blog and allowed me to pursue some other opportunities I'd always wanted to try…like working at a coffeehouse! (Something forever on my bucket list). Given that I had zero coffee background (and Austin is filled with crazy talented baristas), I was so incredibly fortunate to have worked for such a prestigious Austin shop as my first coffee gig! Although another full-time job opportunity came shortly after I began with Caffe Medici, I cannot say enough amazing things about the lovely environment, beautiful coworkers and the sweetest customers I met along the way. Truly, this job restored my faith in healthy and happy workplaces and I will always appreciate it.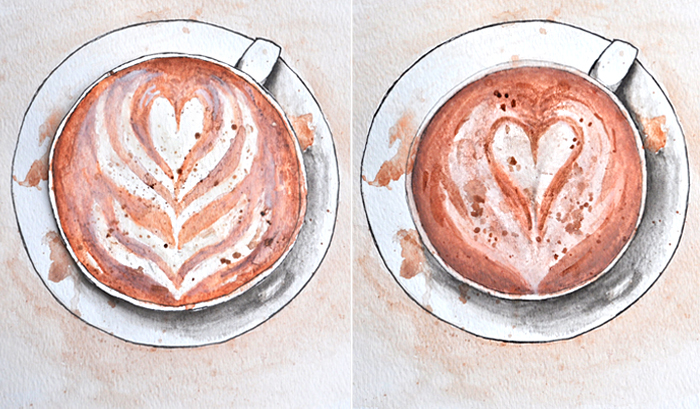 As I've mentioned, a major part of 2014 for me was starting this blog! As you can see above, these were some of my logo options – illustrated by my talented sister! She is an amazing artist and came up with the latte art logo concept and painted a few options for me to choose from. It was pretty awesome to watch her in action, she has two kiddos (ages 2 and 1), so I went over and watched them so she could get away for an hour and paint. She was still in the same room, just barricaded off to the side. Her two littles would climb up on the sofa and both peek their heads over the edge and watch in awe as their mom worked her magic. It was adorable! I am so fortunate to have such willing and talented folks so close to me. I love that this blog is filled with friends and family who support me, it makes every detail that much more meaningful.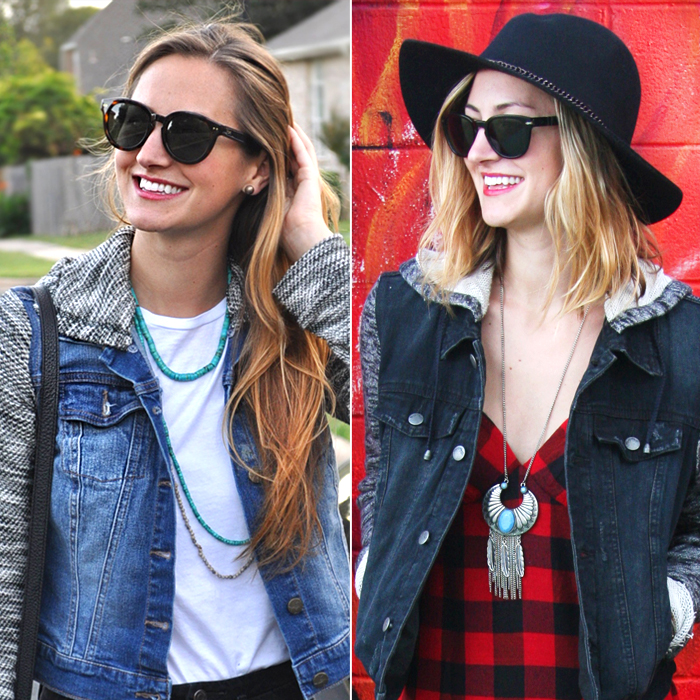 Ooh la la, I chopped 10 inches off my hair and went blonde! It was time for a change, ya know? So happy I did it, this new do just feels more "me" at the moment! If you live in Austin and are on the hunt for a brilliant hair stylist, call mine! (Ask for Shannon). She's a hair genius and so much fun to chat with throughout your visit.
Who are these gorgeous folks? They're some of the fashion photographers behind Livvyland! This blog has given me the opportunity to meet so many passionate and creative fashion-lovers and artists near and far, and each of these people above has been a major component in achieving the Livvyland aesthetic you see today.  Benjamin Stelly, Kayla Snell, Laura Morsman and Corbin Chase – thank you all! I am so grateful for your beautiful work and styling collaborations we've done together. It's been a joy meeting Laura and Kayla since starting this blog and to watch their photography careers reach new heights in Austin. As for the guys, they're based in NYC but come into Austin over holidays – I love shooting with old friends who are both so hilarious and talented!
(See my fashion posts with each here: Benjamin, Kayla, Laura, Corbin).
What a year for me! I just want to thank everyone for their support and kind words along the way. It's been such a blessing for me to have this outlet and meet likeminded and inspirational people because of it. So, thank you for following along! I look forward to what 2015 has in store!
What a craaazy year it's been! Honestly, 2014 was by far my biggest year of life changes thus far (if you read this list you'll understand why!). This handsome, silly, perfect guy above (Blake) has been more than incredible and made 2014 overwhelmingly wonderful, despite some not so wonderful other life happenings along the way. Blake and […]