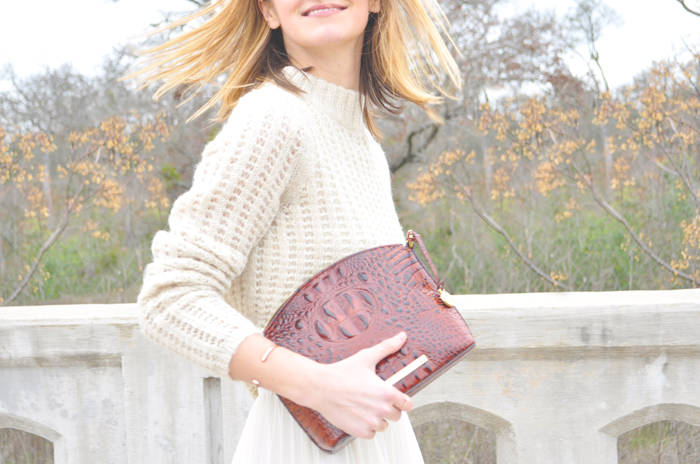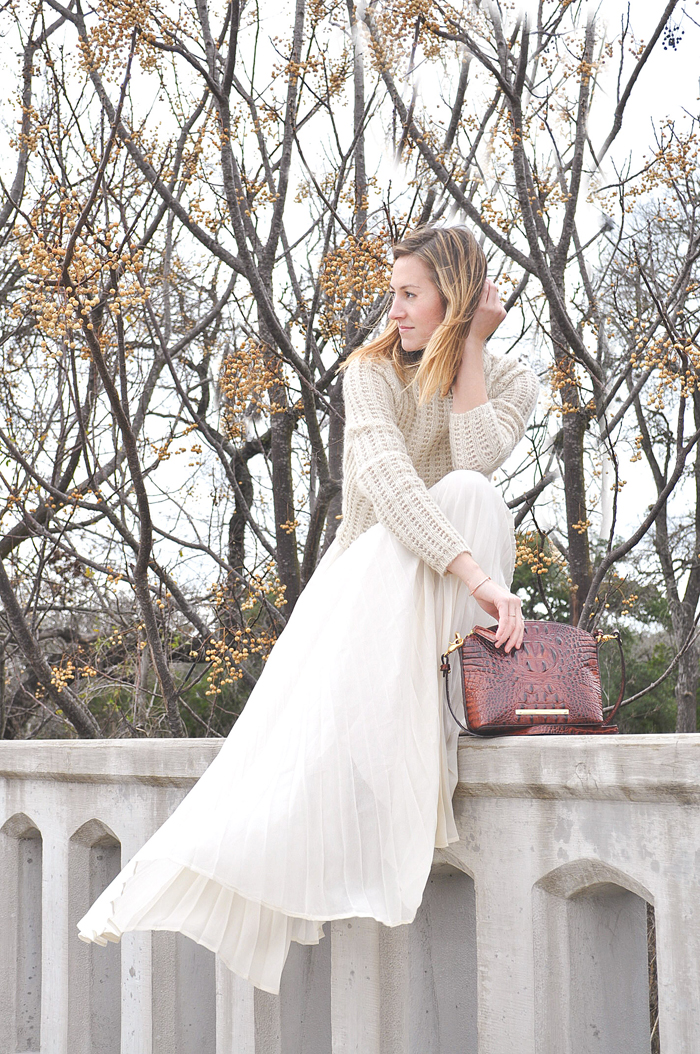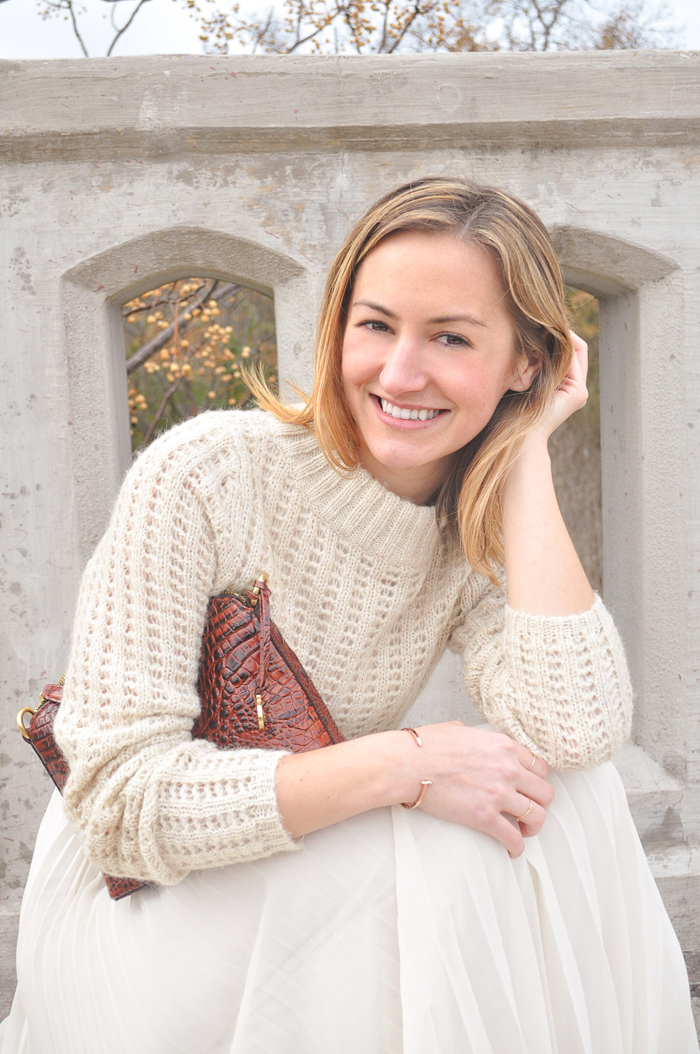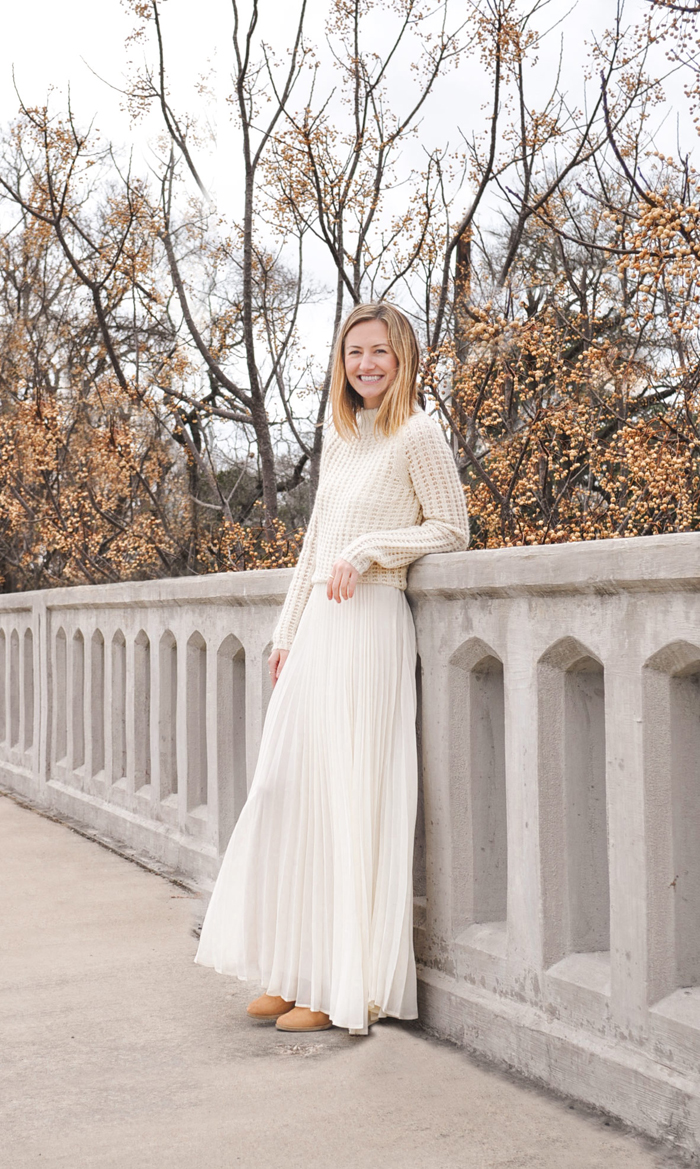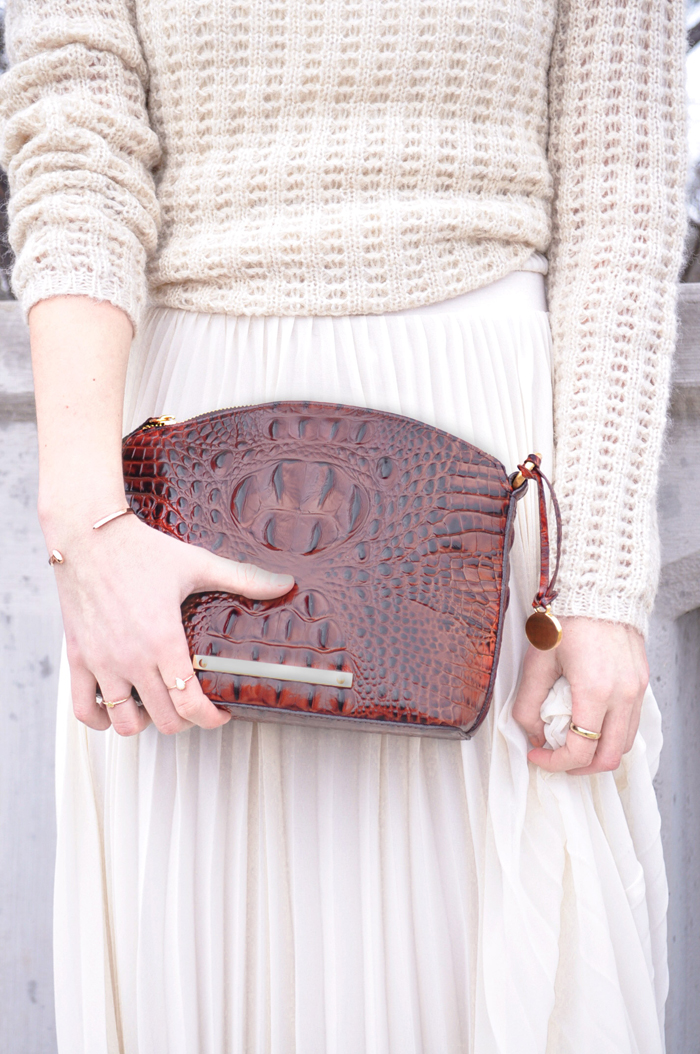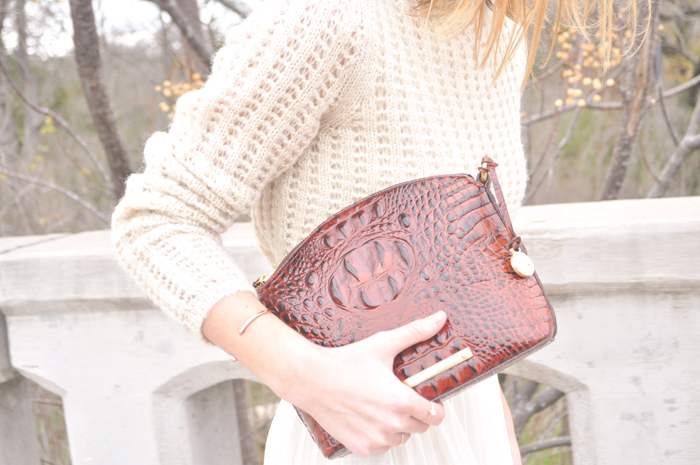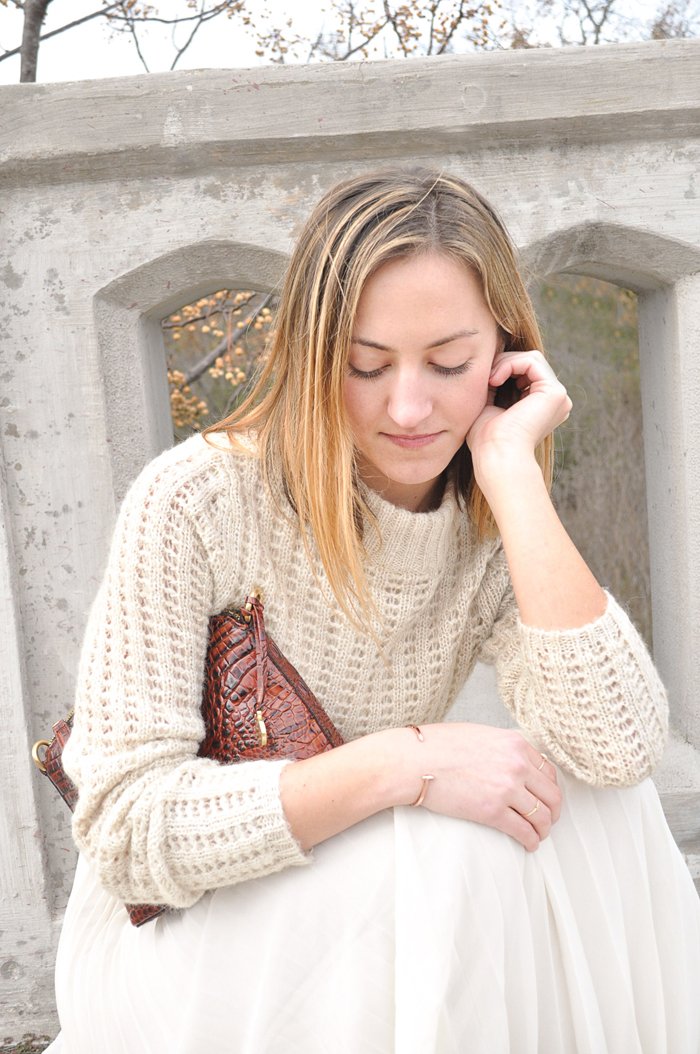 **Photos by Benjamin Stelly
dress – anthropologie / sweater (similar) – forever21 / shoes (similar) – nordstrom / ring – catbird / bracelet – piperlime / bag – nordstrom
How gorgeous is this maxi dress & sweater combo in such a beautiful cream color? I love how delicate and feminine the whole look is, not to mention so comfortable! No restricting waistline, I don't have to worry about shaving my legs…Oh, have I said too much? I really love it paired with dainty jewels like this amazing Giles & Brother Cuff in rose gold (what a sweet surprise gift from one of my best friends this Christmas!) and my opal teardrop ring.
During my trip to Chicago I posted an Instagram of a Nordstrom bag with a mystery purchase inside – a new Brahmin bag! I have been in love with Brahmin goods for some time now and finally found the perfect bag to fit my style. They are such durable purses and last forever, so perhaps if I treat it well I can pass it down one day! The rich brown colors look so lovely paired with head to toe cream and minimalist accessories.
Loving this look for winter? Shop my finds below! I pulled a few similar styles of my shoes and sweater, unfortunately the turtleneck I am wearing in the photos is no longer available at Anthropologie.com – which is a shame because it was on sale! (Fear not, though, Forever21 has some cute ones, and if you're dying for an Anthro purchase they still have a ton of adorable items on sale now!).
**Photos by Benjamin Stelly dress – anthropologie / sweater (similar) – forever21 / shoes (similar) – nordstrom / ring – catbird / bracelet – piperlime / bag – nordstrom How gorgeous is this maxi dress & sweater combo in such a beautiful cream color? I love how delicate and feminine the whole look is, not to […]