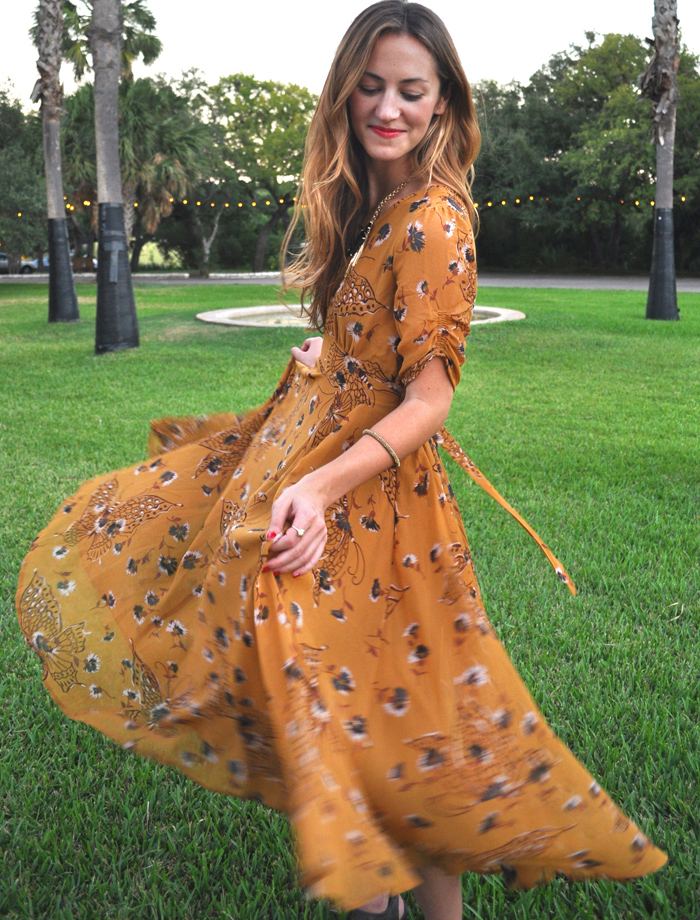 Happy weekend, everyone! If you follow me on Instagram, you'll know that this lovely Free People dress is finally on sale from $168 to just $65…such a deal! It's carried at quite a few stores but I recently discovered that Macy's has marked it down to the lowest price yet. (And okay, okay, these pictures are from a few months back when I featured this dress, hence the long hair again – forgive me, new pictures are on the way!).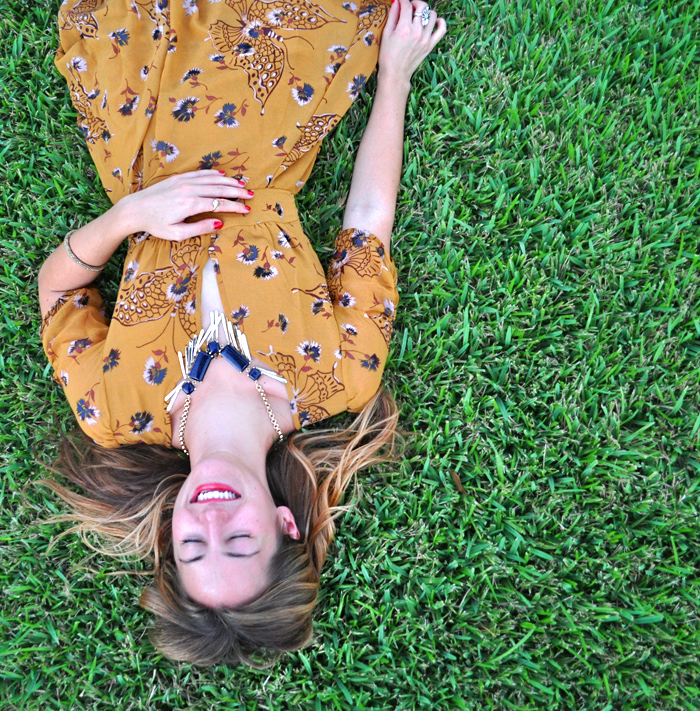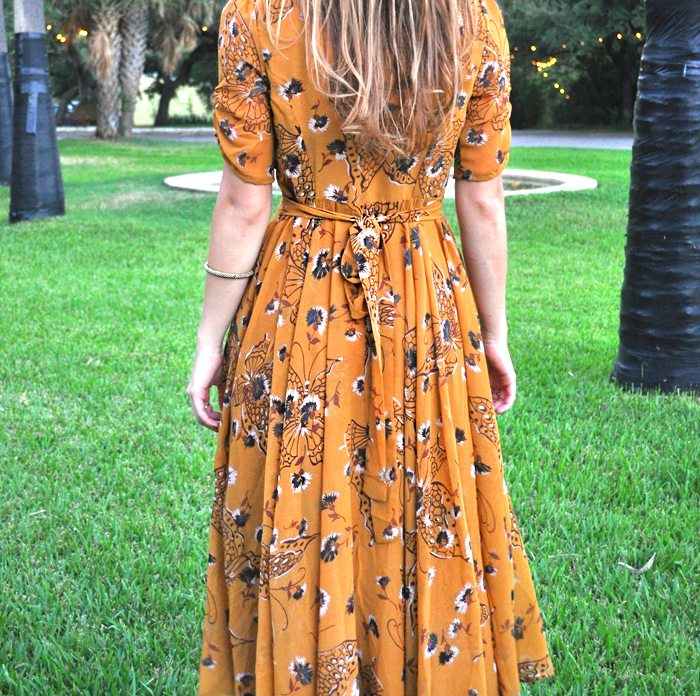 This dress is so darn cute for fall and winter, I just love the mustard color and the whimsical, free flowing vibe. If you live somewhere colder, booties are my shoe of choice for this look! But if you live in a place like Austin where it's 75 degrees in December, perhaps opting for some cute clogs would be a better suited for the weather. In any case, this dress is a showstopper in the most adorable, cutesy way.
Enjoy your Saturday!
Happy weekend, everyone! If you follow me on Instagram, you'll know that this lovely Free People dress is finally on sale from $168 to just $65…such a deal! It's carried at quite a few stores but I recently discovered that Macy's has marked it down to the lowest price yet. (And okay, okay, these pictures are […]