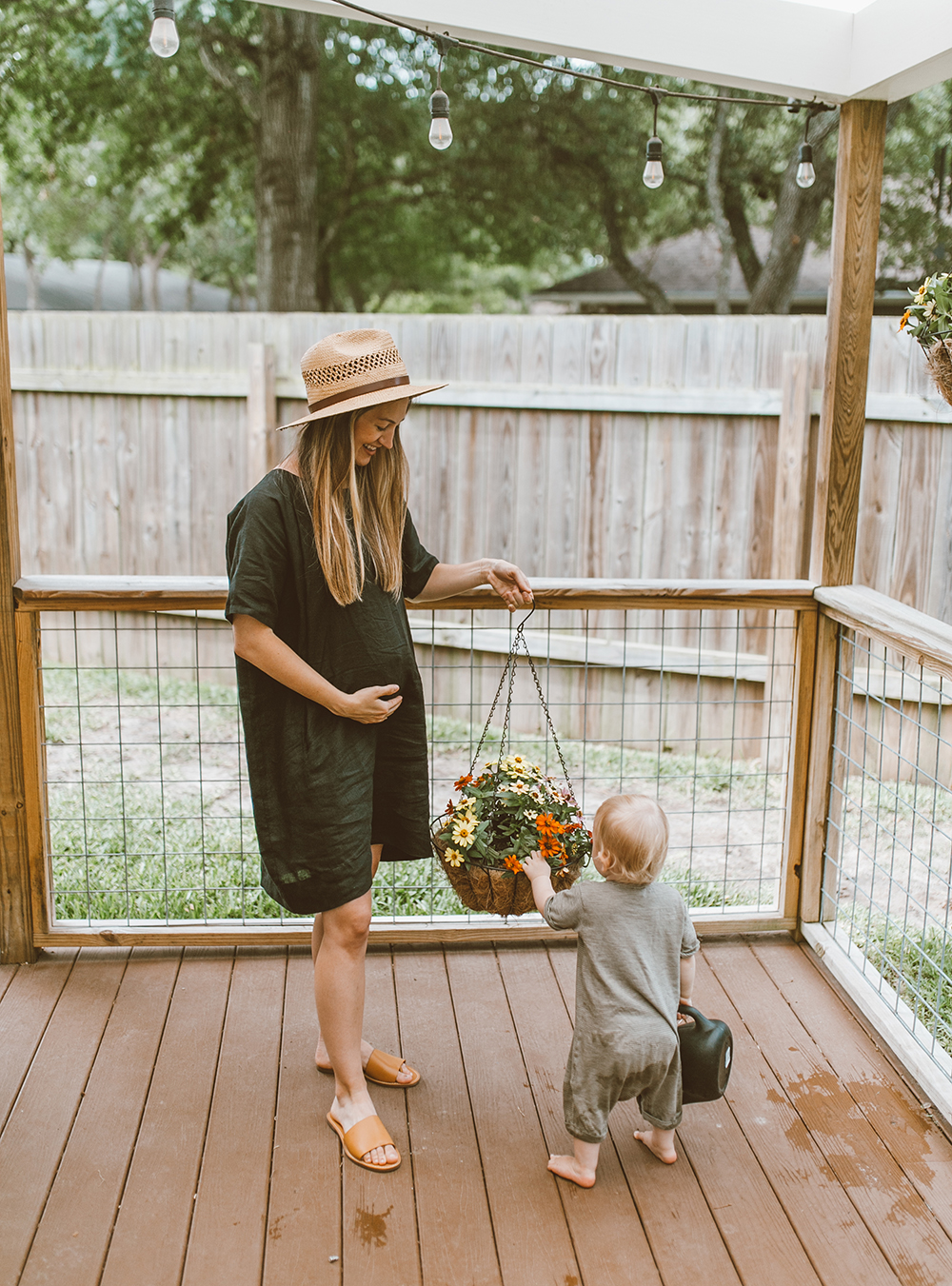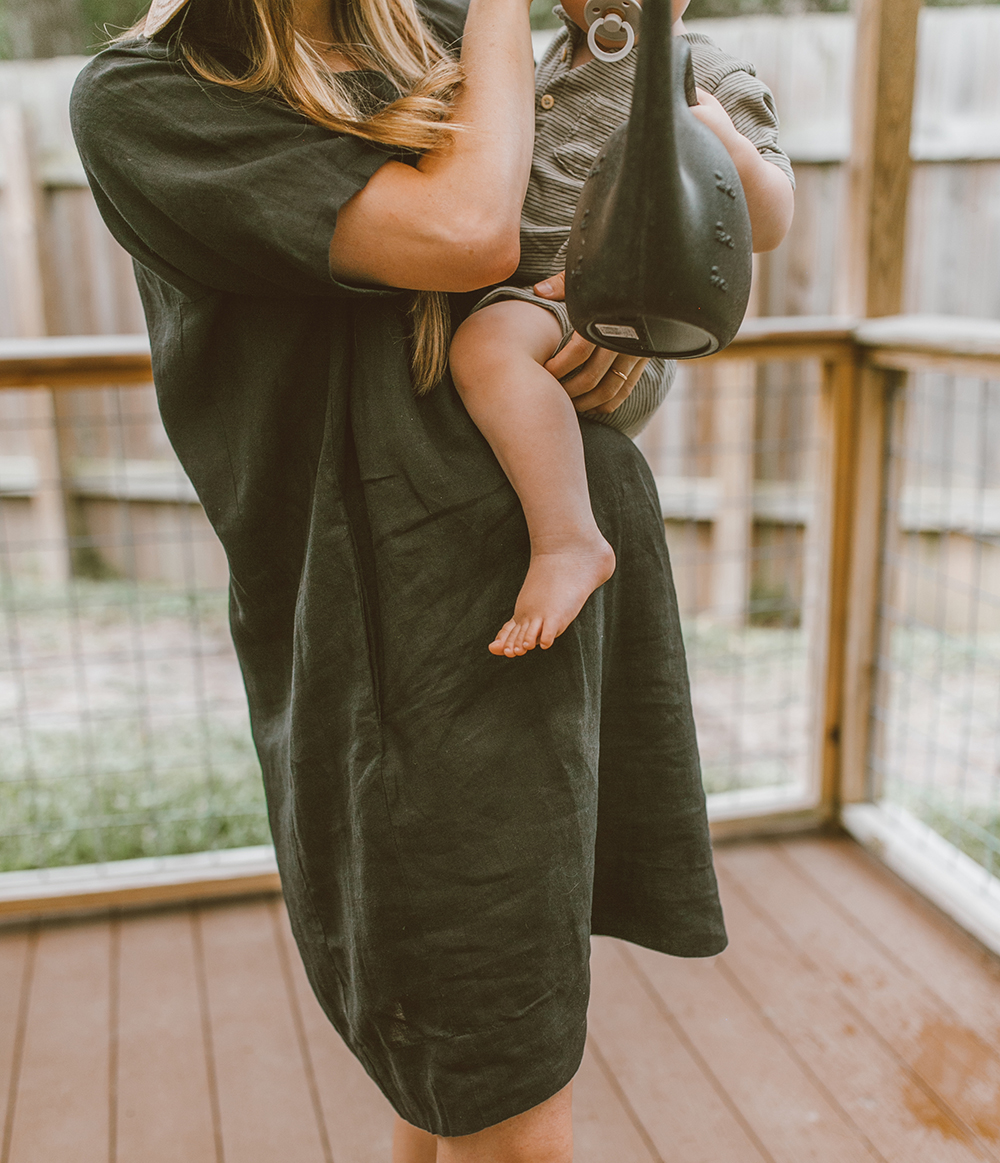 Ohh these precious moments at home! We have LIVED on our back patio since the quarantine began. If Jude could stay outside aaaall day, I'm pretty sure he would, ha. We've been lucky to have mild summer weather lately, which means it's the perfect time to throw on a breezy linen dress and do a little gardening. Blake finished up the vegetable planters at the very edge of our backyard, and I've had fun keeping the plants on our patio hydrated and thriving. Also…I never knew just how entertaining a watering pale is to a 15 month old…Jude is in HEAVEN! That big gummy smile was killing us! Though we've got our ups and downs like everyone else during our stay-at-home time, we sure are soaking up this time with our little man…and making memories like these sure fills my heart!
SHOP SUMMER FAVORITES

A big thank you to EILEEN FISHER for sponsoring this post! All opinions are my own.