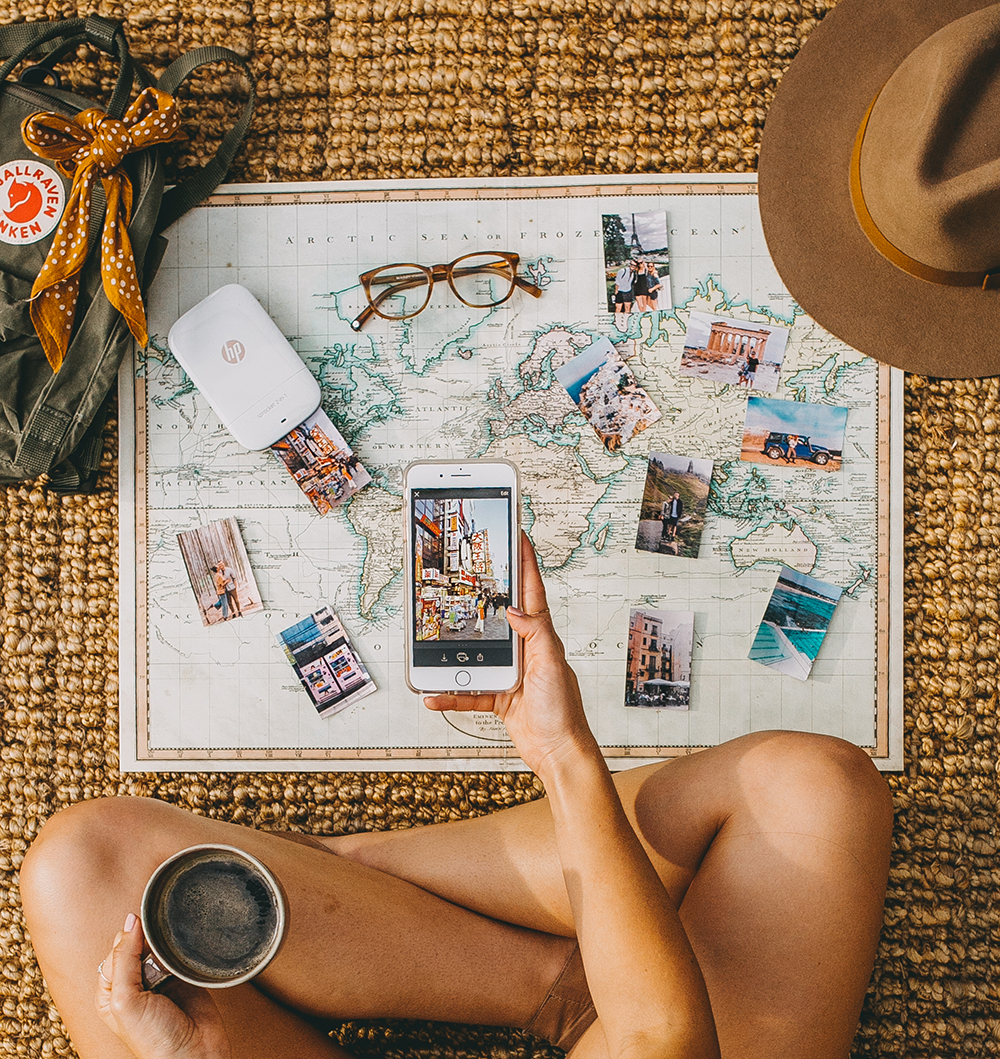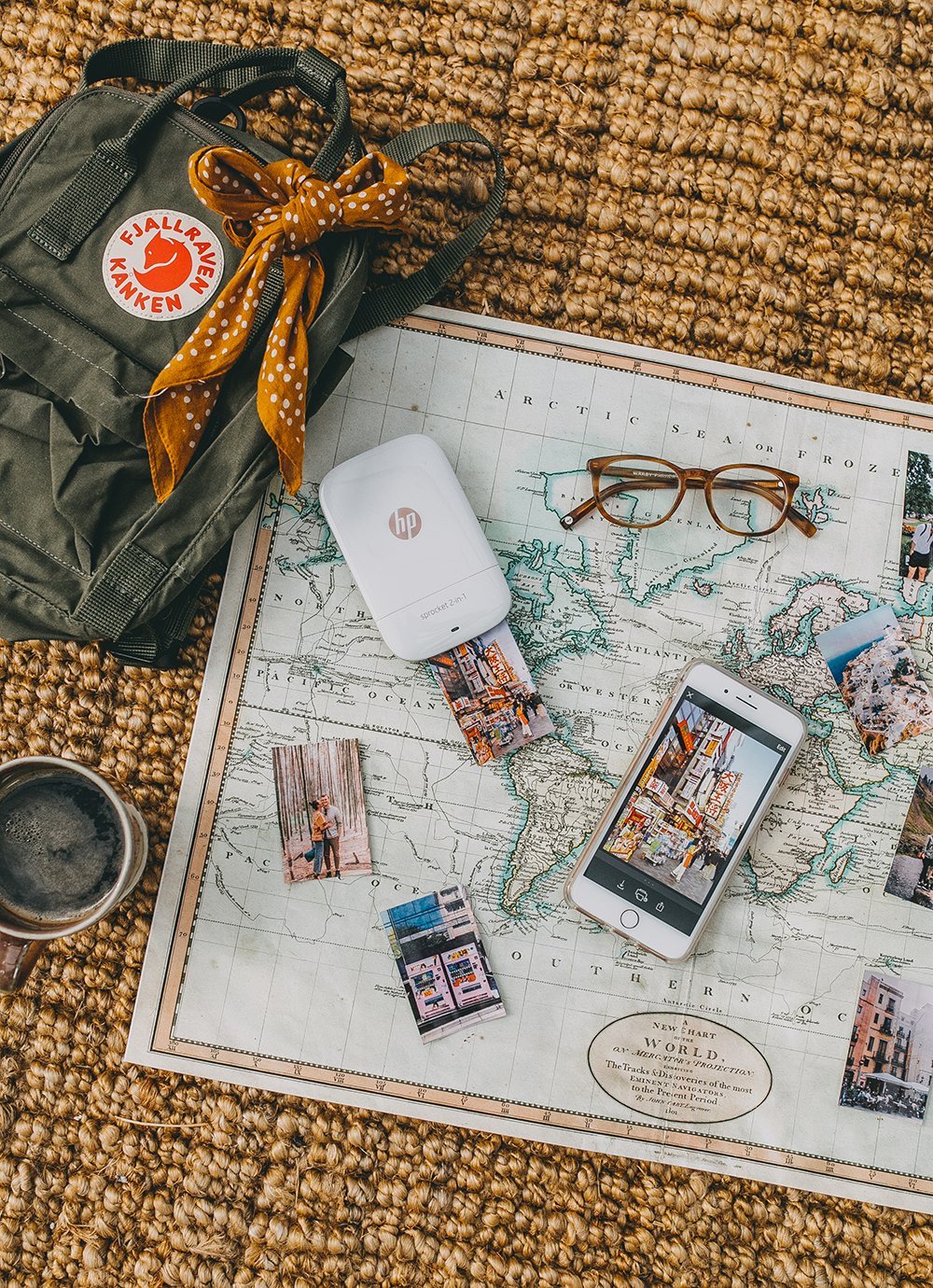 It's that time again…we've got the itch to go somewhere and explore! In a few weeks, Blake and I are headed on a two week cruise through the British Isles…Ireland, Scotland, England…we're ready to escape the Texas heat! I'll share more on that trip soon…but in the meantime we're looking forward to photographing and sharing all the details, big and small.
Blake and I have been so fortunate to have traveled near and far these past few years, and capturing our adventures is something I LOVE to do. Not only is photography a passion of mine, but I love to print our photos and reminisce about the memories in those 2 x 3″ frames…I feel pangs of nostalgia as I look at each of these prints and I'm immediately transported back in time. What we did that day, whether it was hot or cold out, the smell of the cuisine in each country. Ohh the power of a photo – it truly is something so special. Which is why I am thrilled to partner with HP and share why I'm loving the new Sprocket 2-in-1 portable photo printer. If you're one for adventure or simply love taking photos (…which is most anyone with a smartphone these days, ha!), then you're going to LOVE this pretty little thing!
ROSE GOLD & WHITE / RED / GOLD / BLACK
A big thank you to HP for sponsoring this post! All opinions are my own.