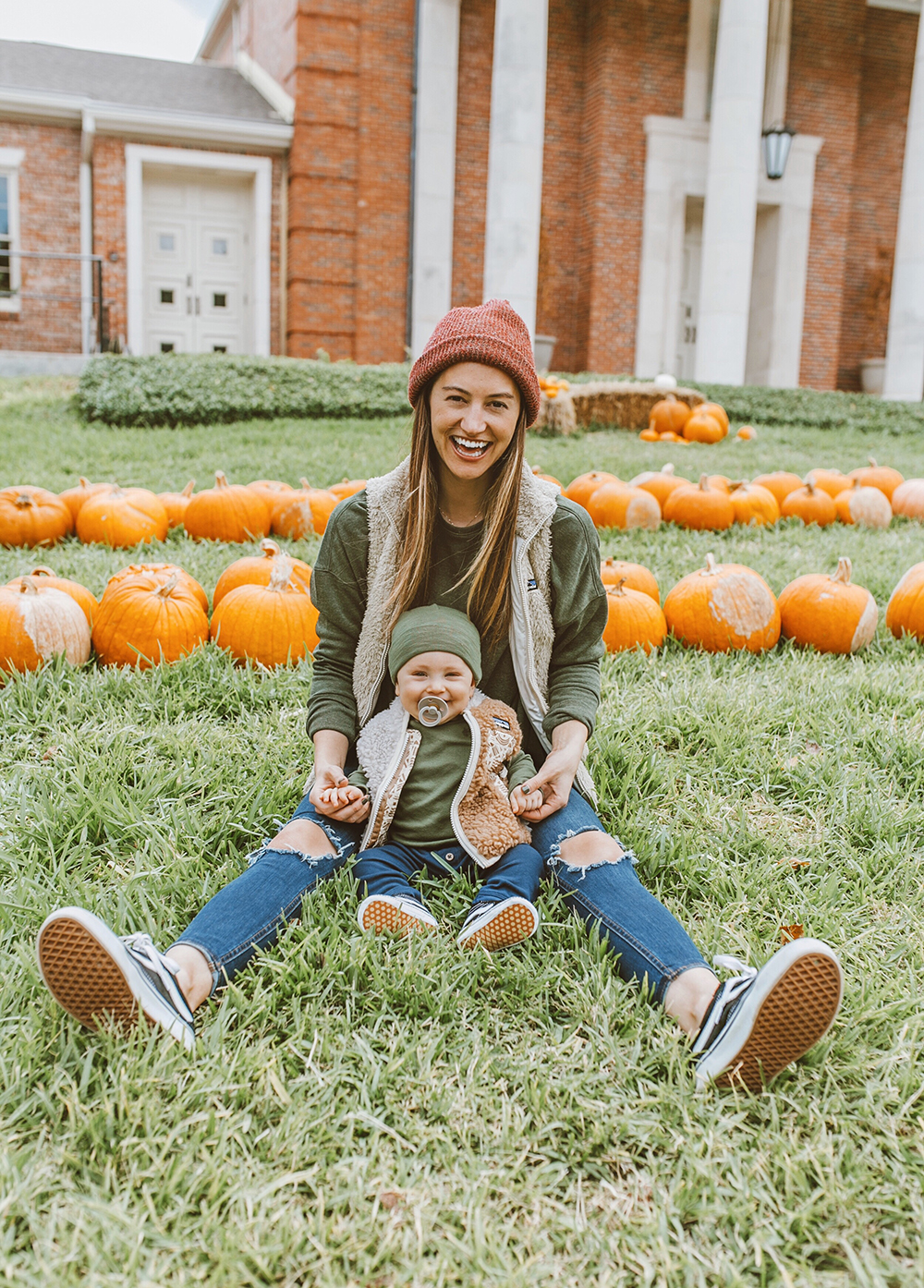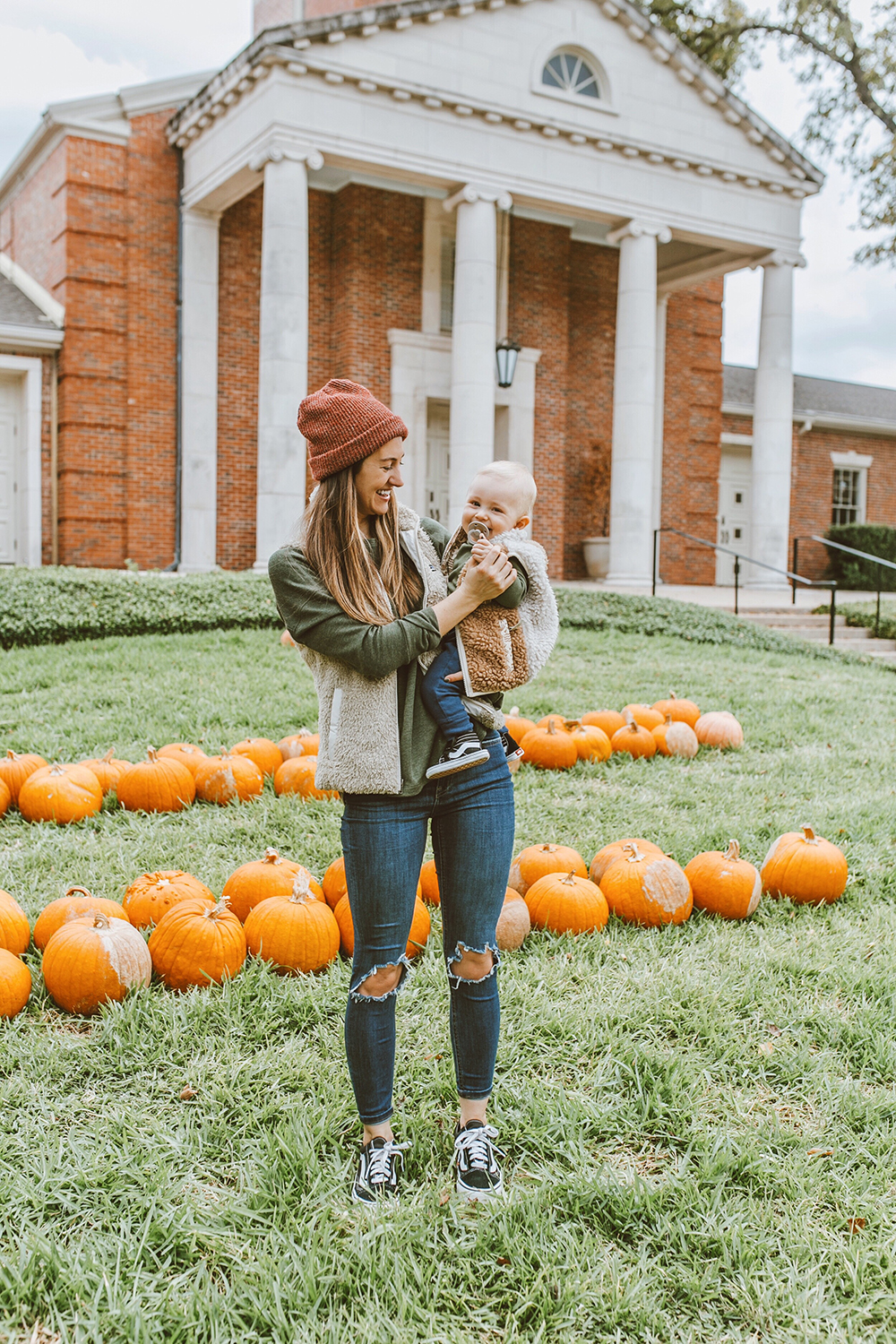 Best fall season yet! Pretty certain every holiday this year will be our best one yet, thanks to one special little guy. Picking out pumpkins is always a fun annual activity, and this time was particularly adorable because I got to dress Jude in a matching mama and me outfit. Call me a dork, but man, I live for this stuff! Also…infant Patagonia vests?! I die!
JUDE'S VEST / JUDE'S SHOES/ MY VEST / TOP / SUNGLASSES / BAG / SHOES / BEANIE

SHOP MORE BABY FAVORITES

A big thank you to Backcountry for sponsoring this post! All opinions are my own.