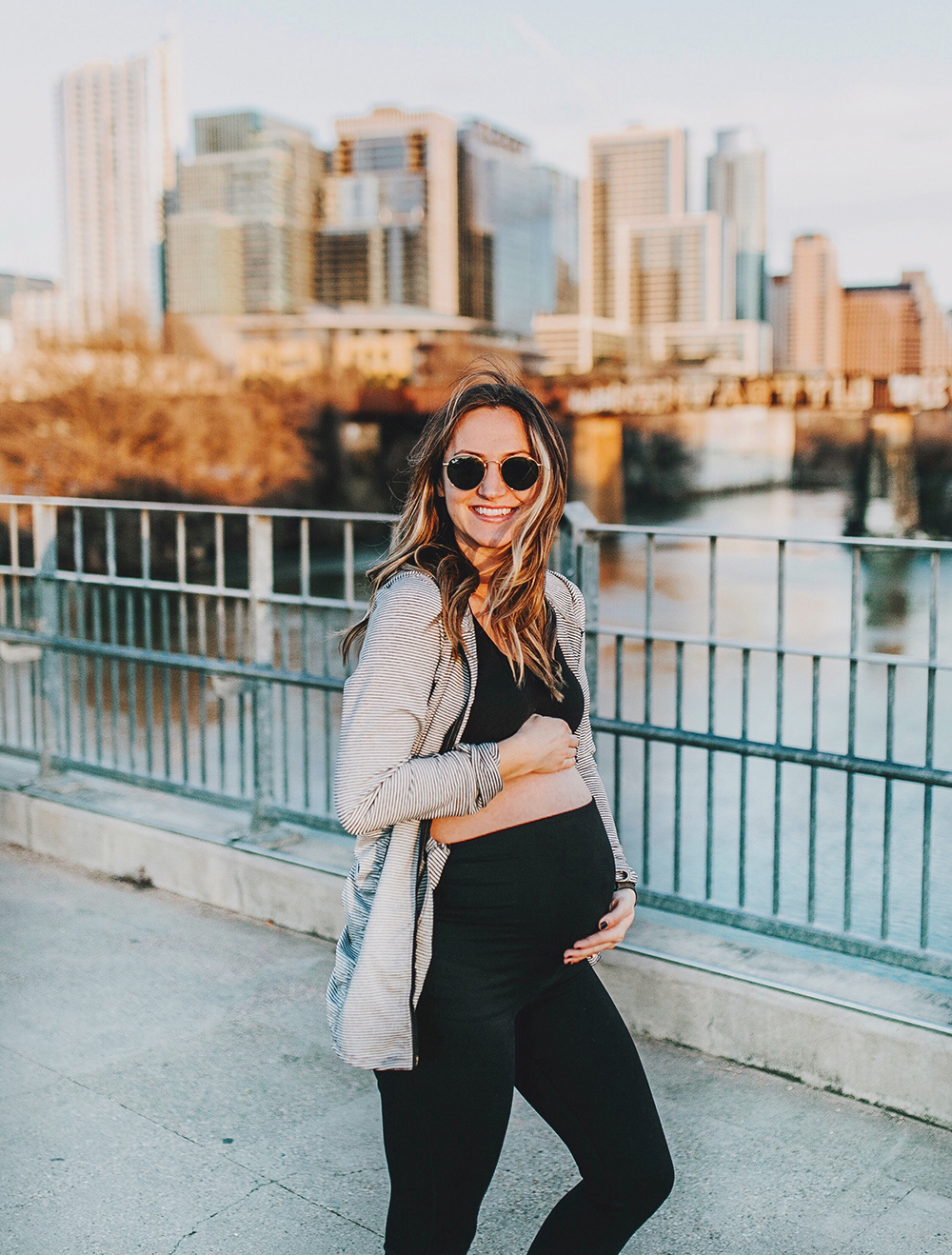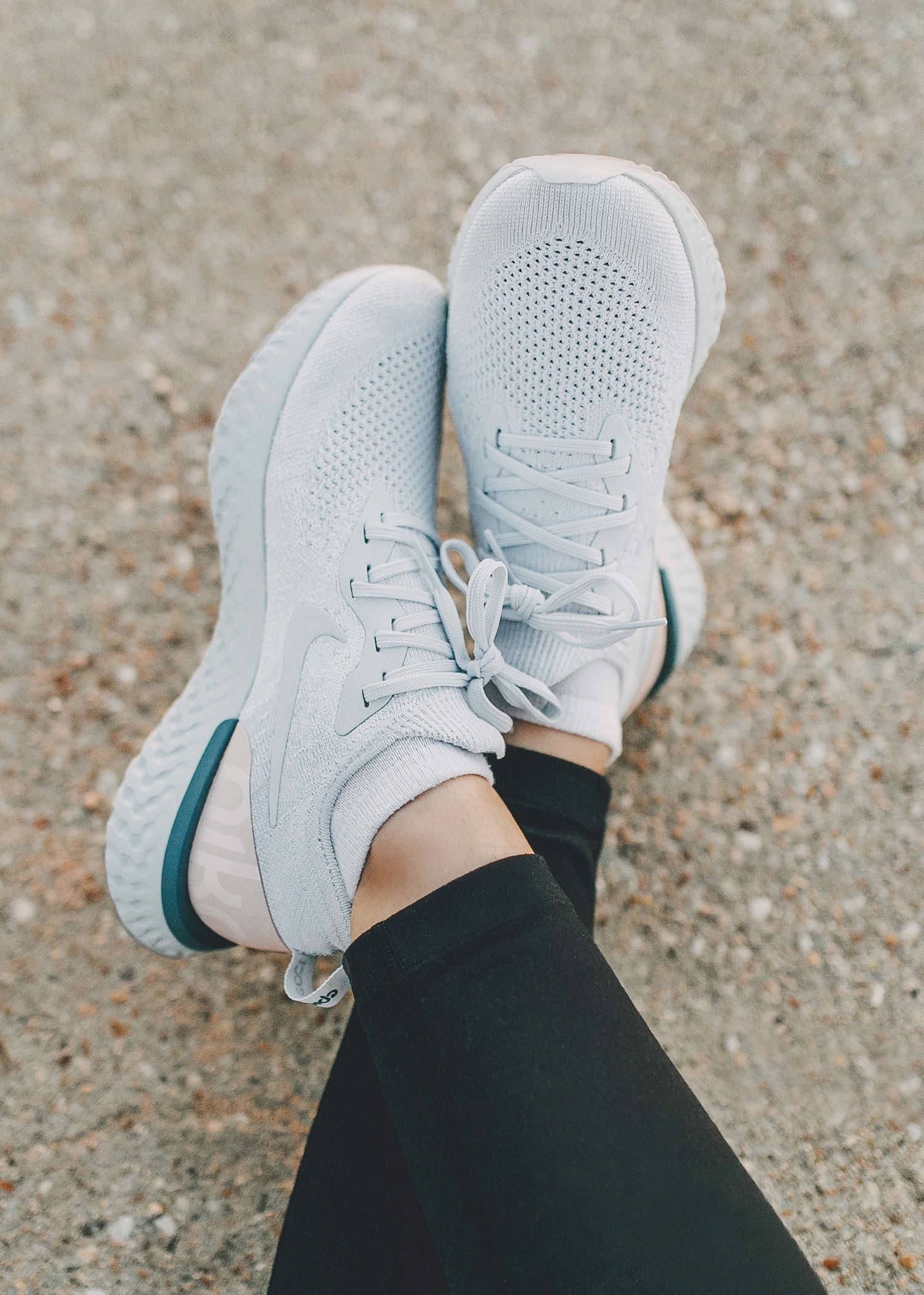 New year, new list of goals to make! Fitness is generally at the top of everyone's resolutions list, but given that I'm in the midst of giving myself some serious grace (35 weeks pregnant over here), let's just say my goal is to simply remain active. I currently take a daily walk – anywhere from two to five miles – to ease my discomfort, get my heart rate up and of course, gain some mental clarity. I have no idea what my new fitness routine will be in just five to 10 weeks time (…I mean, I have definitely been pinning "post pregnancy" inspiration to my fitness board on Pinterest, ha! I'm very much looking forward to that time!), but I know I'll be incorporating some sort of physical activity…strolls with Baby P, maybe start BBG, get back into the gym…lots of options! Also, we just ordered a treadmill, so I'm super excited about being able to workout in the house while our little guy naps!
LEGGINGS (non-maternity version HERE) / JACKET / RUNNING SHOES / TANK TOP / SPORTS BRA / SUNGLASSES
A big thank you to Nordstrom for sponsoring this post! All opinions are my own.