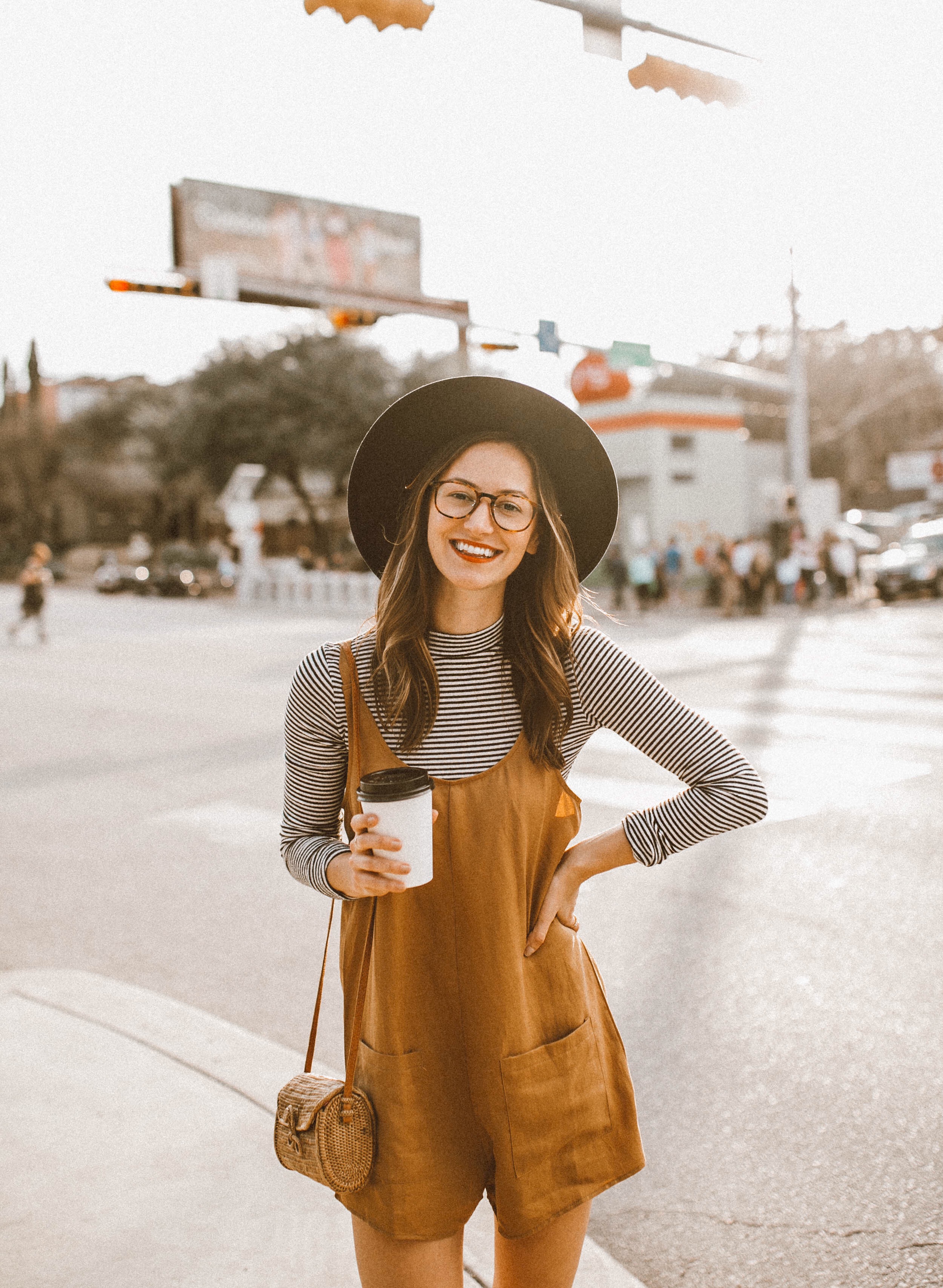 Hello! My name is Olivia and I'm from Austin, Texas. Welcome to LivvyLand, a place where I share little tidbits that interest and inspire me. From fashion styling and home decor, to writing empowering blog entries here and there (hey, we all need a little boost from time to time!), this is my personal sanctuary.
As a born and raised Austinite, my style is down-to-earth, comfortable, casual and trendy – much like the city I live in. Created in June of 2014, LivvyLand is place for me to showcase fashionable outfits that are simple to style and comfortable to wear. I like to call myself a "virtual stylist" because you can shop the products I wear in each post, which is a pretty cool concept in my opinion! (Shopping from the couch while wearing your PJs and catching up on your latest Netflix series? Yes, please! 😉 ).
A few brief things about me: I am newly-wed to my high school sweetheart, Blake, (he's my "unicorn" – you can read our story here…he's THE most amazing human, I love him so much!), I studied long form feature writing in college (UT journalism grad!), I am a crazy coffee fanatic (finally hit 'regular' status at my local coffee shop, ha!), and I am the baby of five siblings (which means I am super "Auntie O" to seven nieces & nephews who I adore like crazy!).
When I think of my happy place, it's cuddled up on the sofa with hot coffee and my laptop, listening to music and perusing my favorite blogs. This is what led me to create LivvyLand. We all need a source of relaxation and inspiration, and my hope is that LivvyLand can be just that.
Thank you so much for stopping by! 
For collaboration inquiries, please email olivia[at]livvyland.com
XOXO,
Olivia