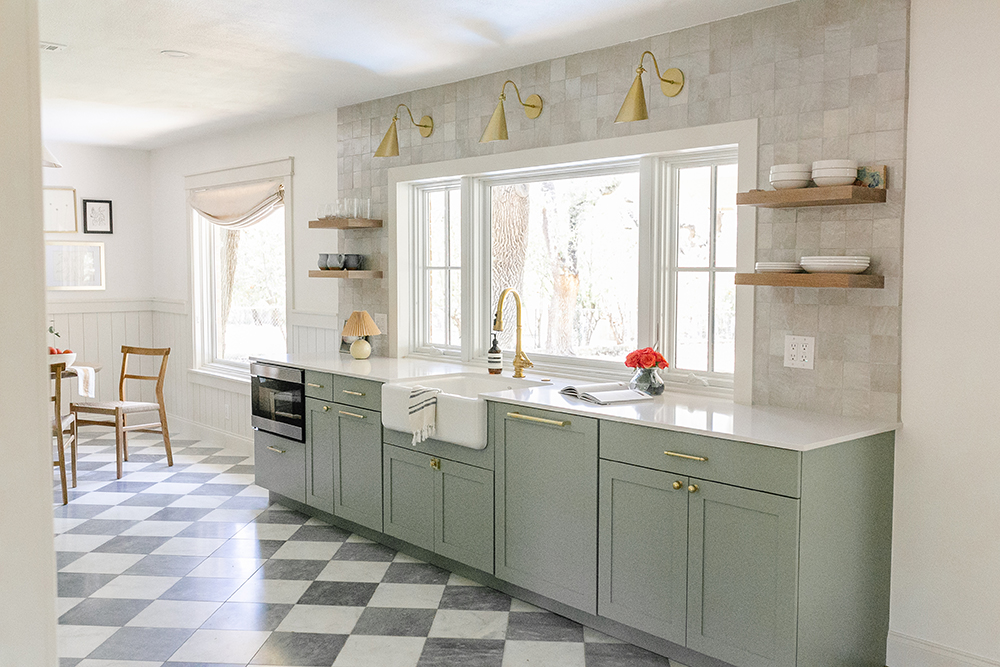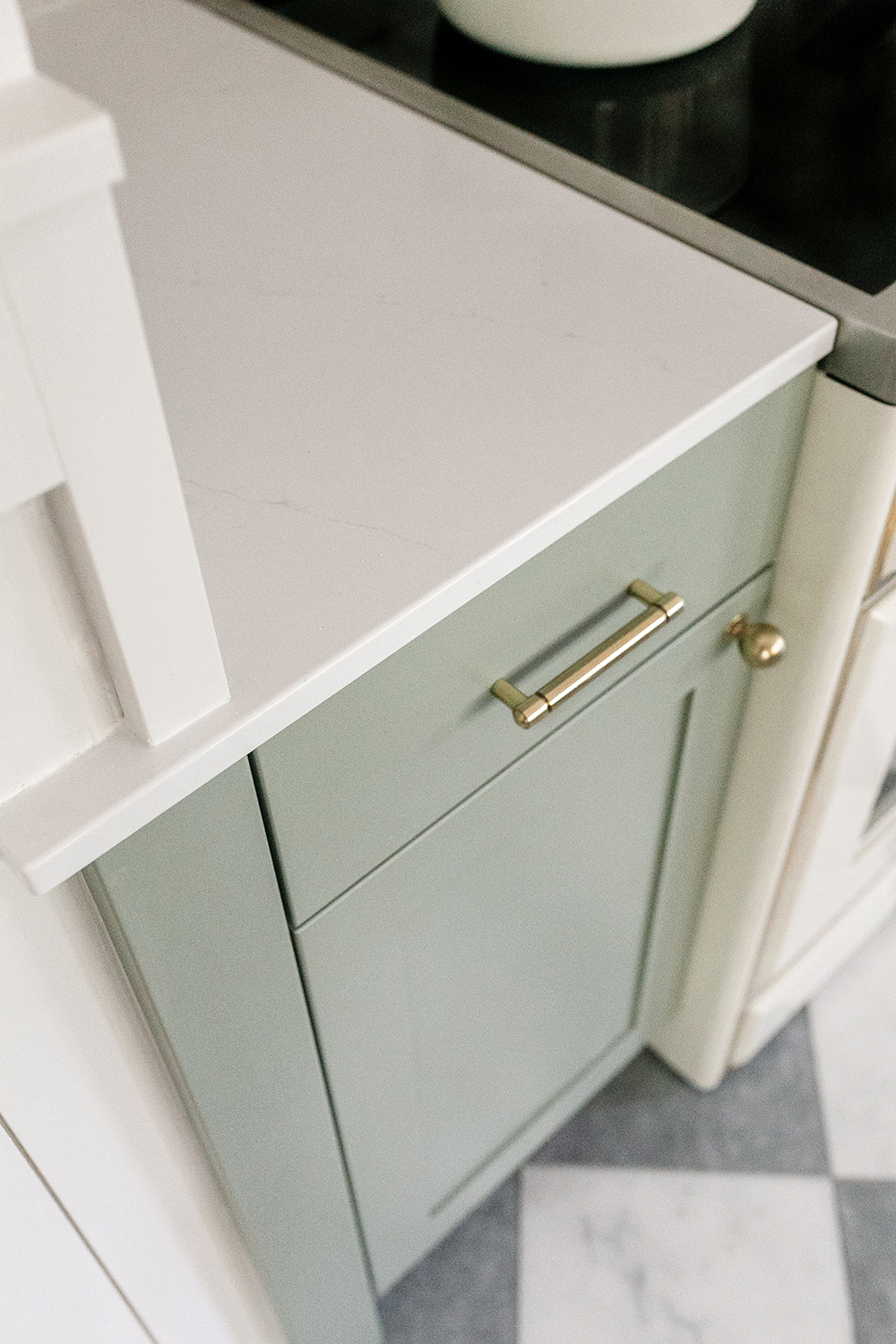 Something I have learned when it comes to renovating is that small victories can make a BIG difference in the total experience. What I mean is, when everything seem to be going wrong, having one thing go smoothly can really lift you up. In our case, this kitchen renovation was beating us down until it came to ordering countertops. Simply working with the right people – good people with quality products – made ALL the difference! If you're searching for countertops in Austin (or surrounding areas), I highly recommend AAA Countertops. They were a total dream to work with and we LOVE our countertops! More that below…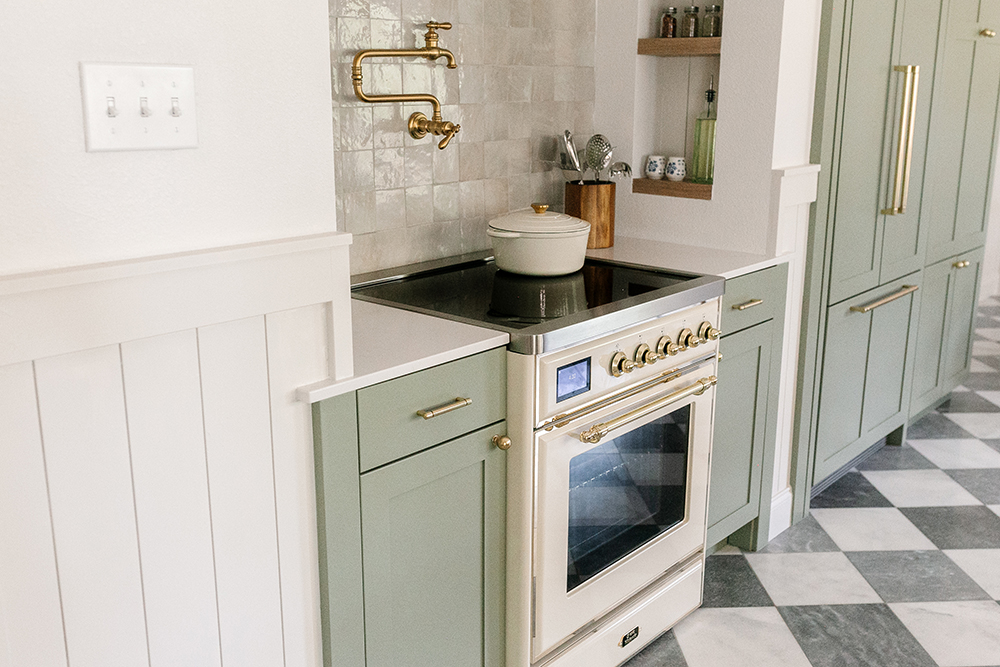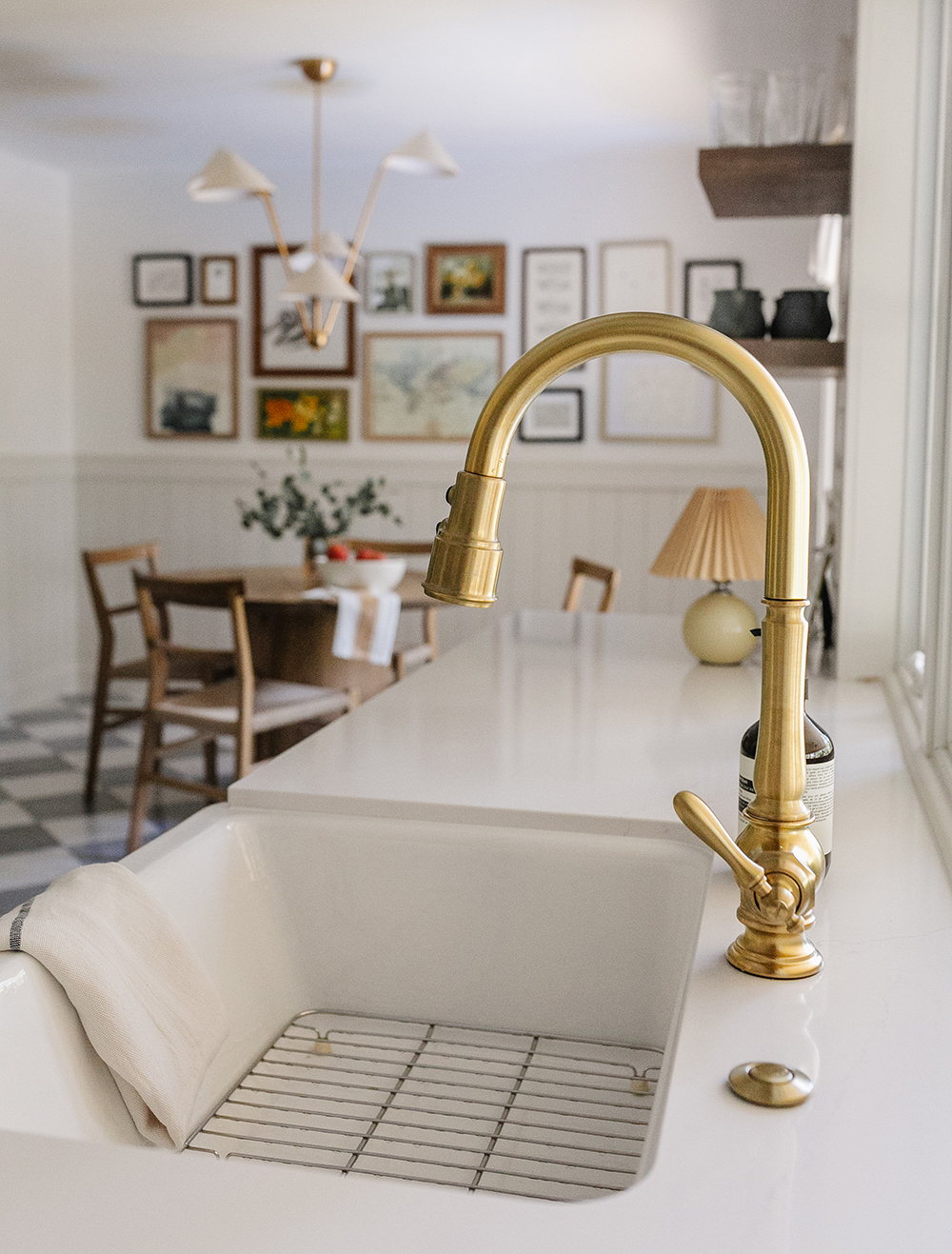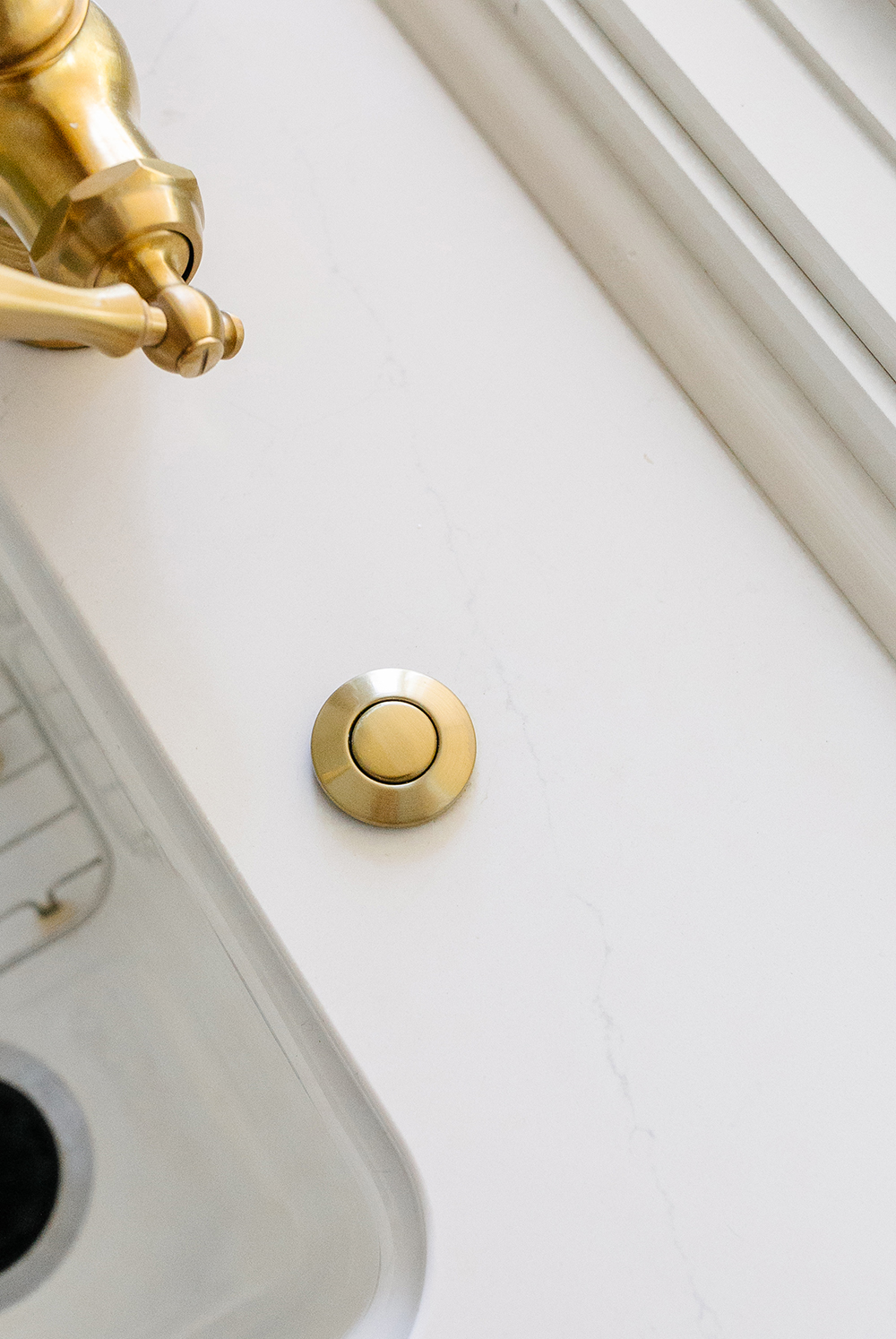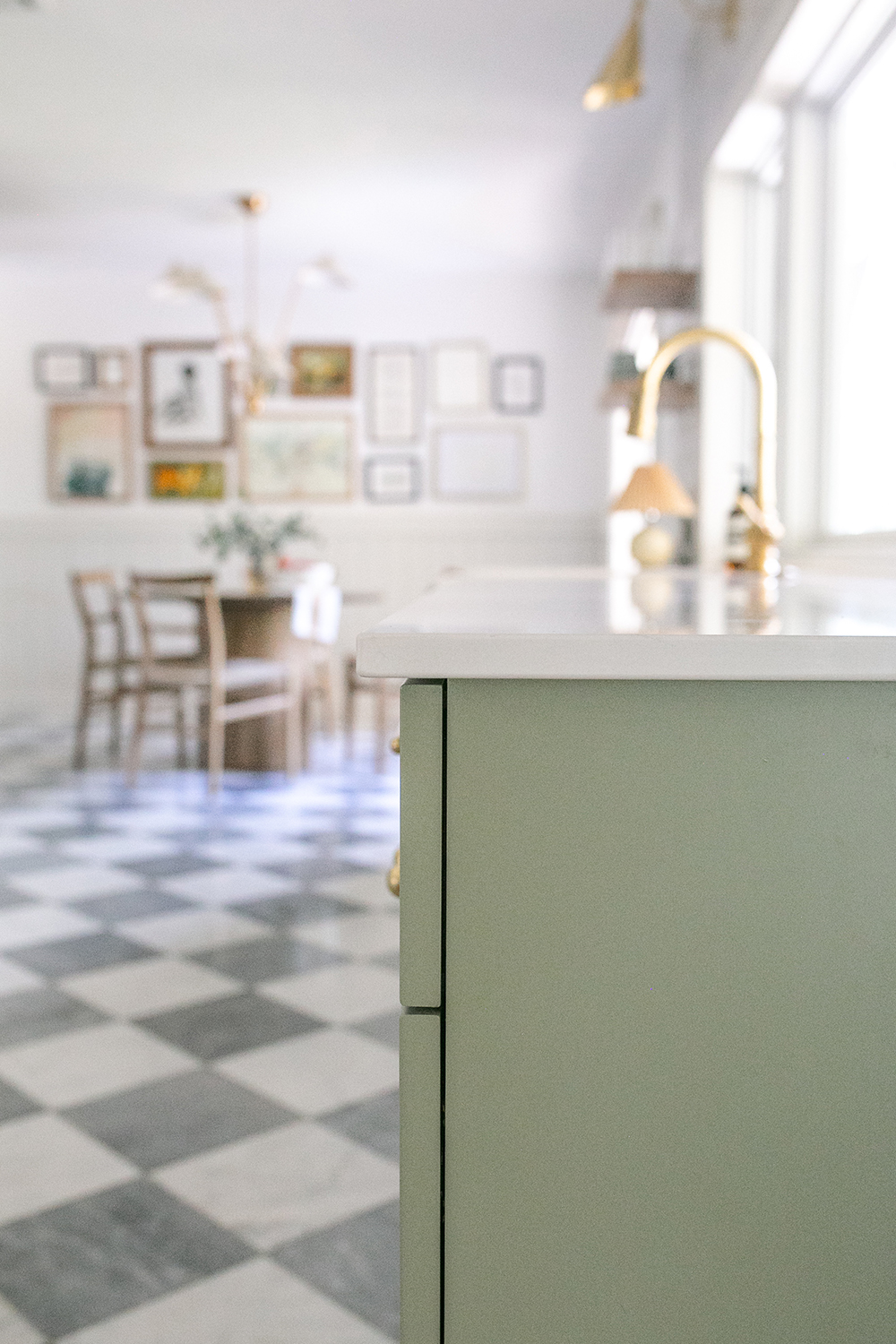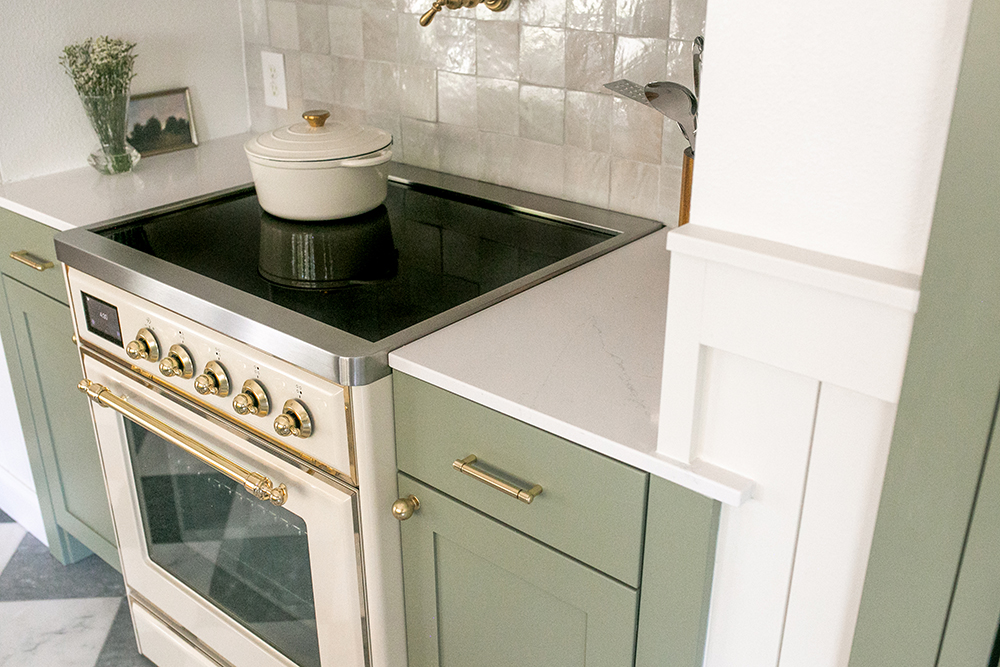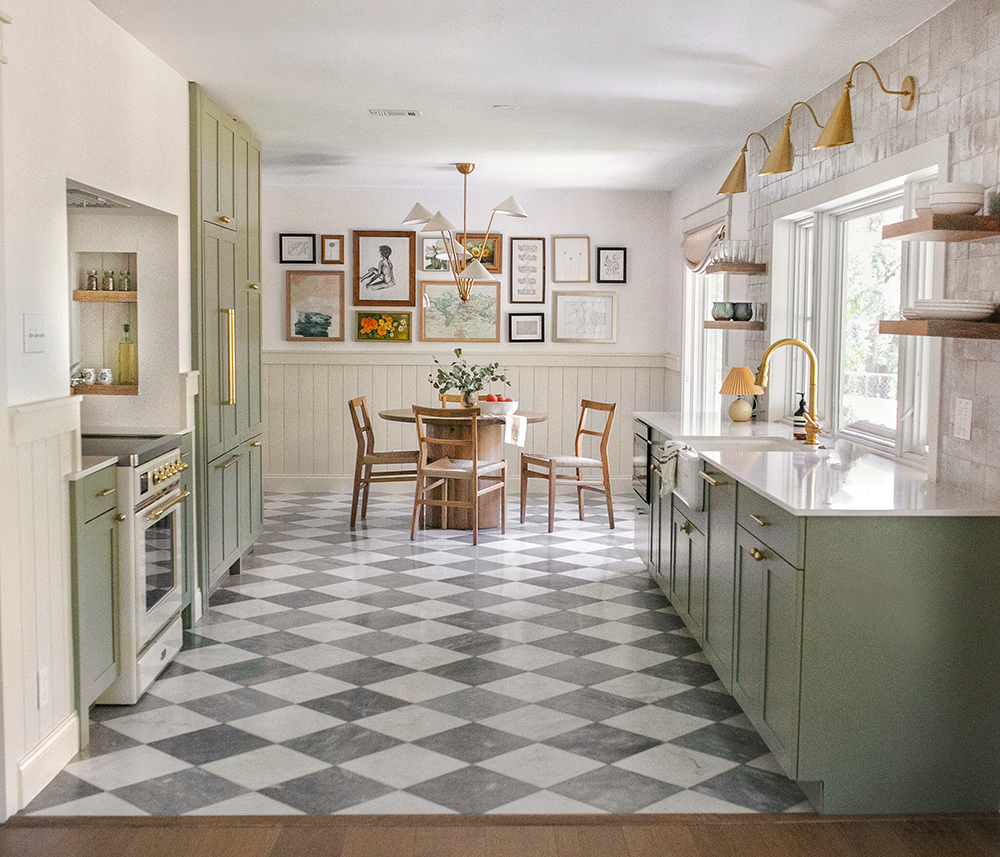 Can we take a moment for these countertops?! THE dreamiest! If you've followed me on Instagram throughout this renovation journey, you probably know that I initially thought either quartzite or marble was the countertop material for us. Although marble is gorgeous, I learned it wouldn't work for our lifestyle in this space (major coffee and red wine drinkers), and after seeing quartzite in person (although absolutely beautiful), it didn't seem to fit the aesthetic I had in my mind for the kitchen. I wanted bright white with subtle veining to really reflect more natural light from the windows – but we also needed durable and low maintenance…which lead me to quartz!
After filling out a contact form online, Blake and I stopped into theAAA Countertops showroom to meet with Andrea (she is the sweetest and SO helpful!) so we could see the different quartz options. Not only do they have every type of stone (marble, soapstone, quartzite, granite, quartz – see their full product list here), but they carry all the major brands, plus have samples or slabs to see in person. I finally narrowed it down to two options and ultimately went with Silestone in brighter white with light veining…and it turned out perfect!
AAA Countertops was SO fast and their install team was lovely. They were extremely prompt which we appreciated given that we'd come from our rental house with both boys to meet installers at the house. Start to finish, we had the absolute BEST experience. Chuck is the owner and he is so kind and thoughtful when it comes to their business practices. They absolutely take care of their customers! Like I said, this renovation was really hard a lot of the time, but ordering our countertops was a super pleasant experience all around.
If you're in Austin or surrounding areas and in the midst of a renovation or about to start one, save yourself the stress and go straight to AAA Countertops – they will totally make this portion of your reno painless and enjoyable! They have all of our countertop info on file, too, so if you'd like to see what we chose in person, they'd be happy to show you.
Lastly, we went with 2cm thickness and I love it! All of the inspiration images I saved while planning the kitchen were 2cm and it feels so classic and timeless. 3cm seems to be standard thickness and it's also very beautiful and hearty, I just knew going in we wanted the thinner style for our space. You really can't go wrong, though!