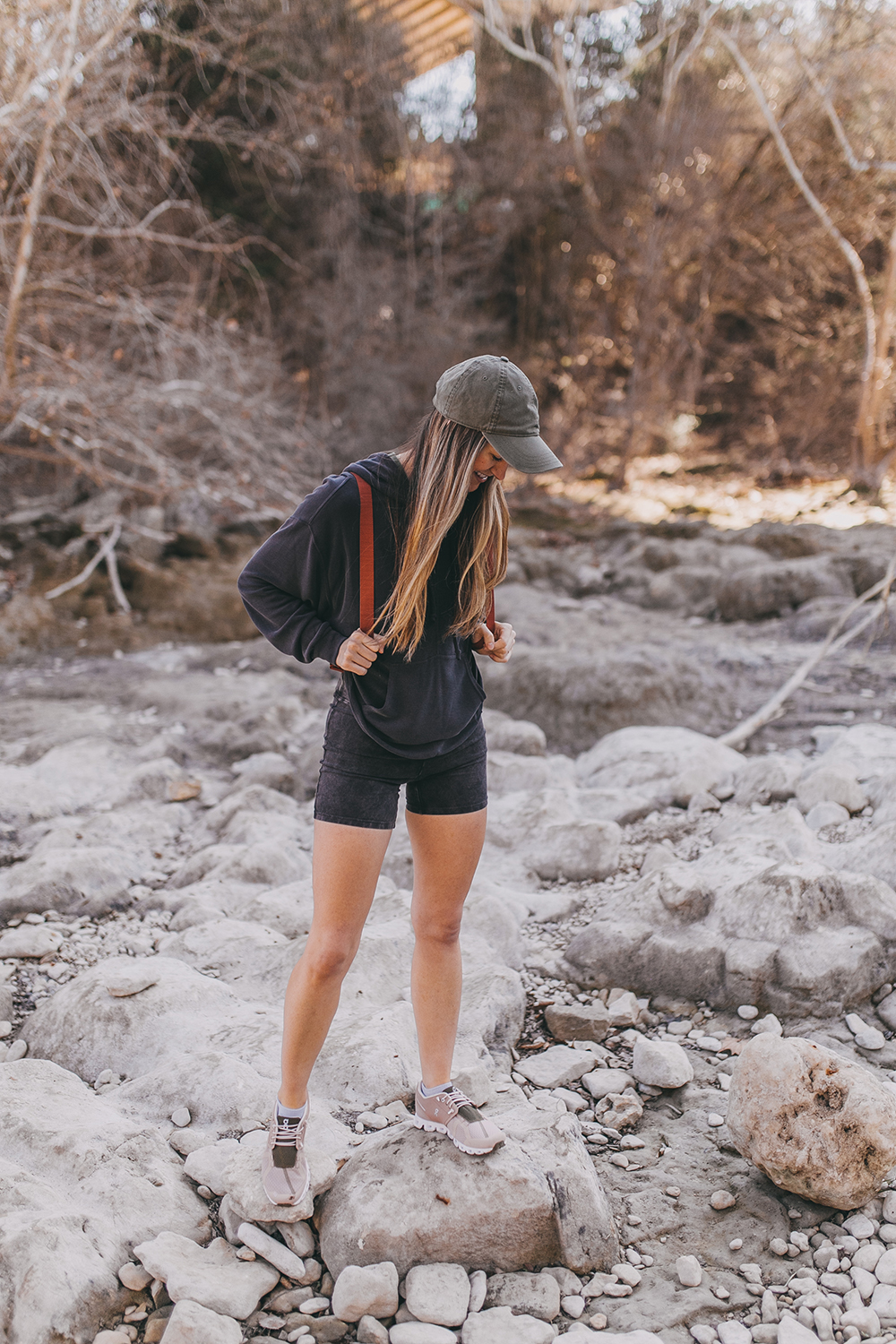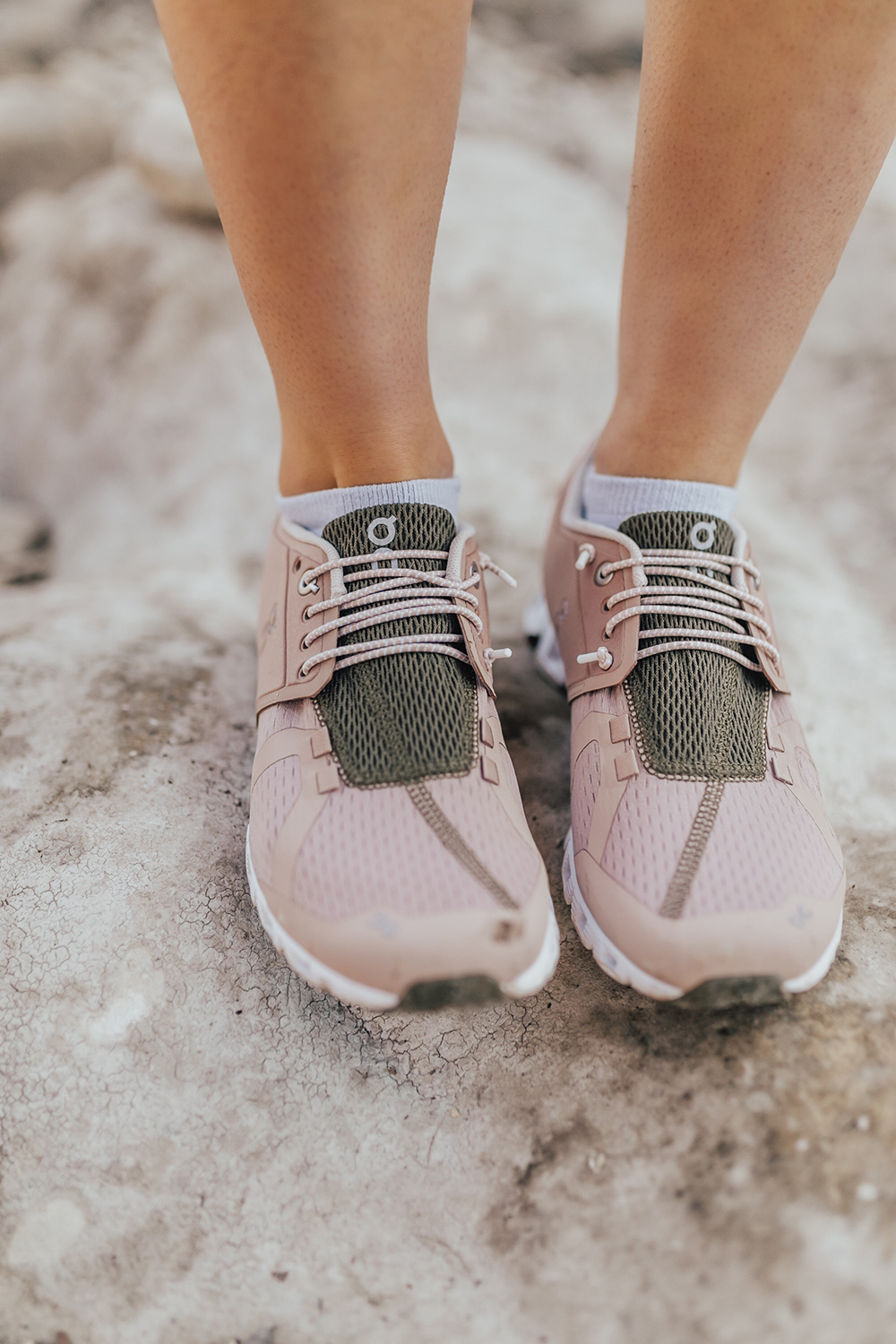 Last week was below freezing temperatures, this week is 70s and sunny. Austin, you always keep us guessing! I'll admit, hiding inside for a week straight was definitely not good for my brain…I felt so yucky mentally and physically. When we finally got a day of sunshine, I knew I needed to take full advantage…and it felt SO good.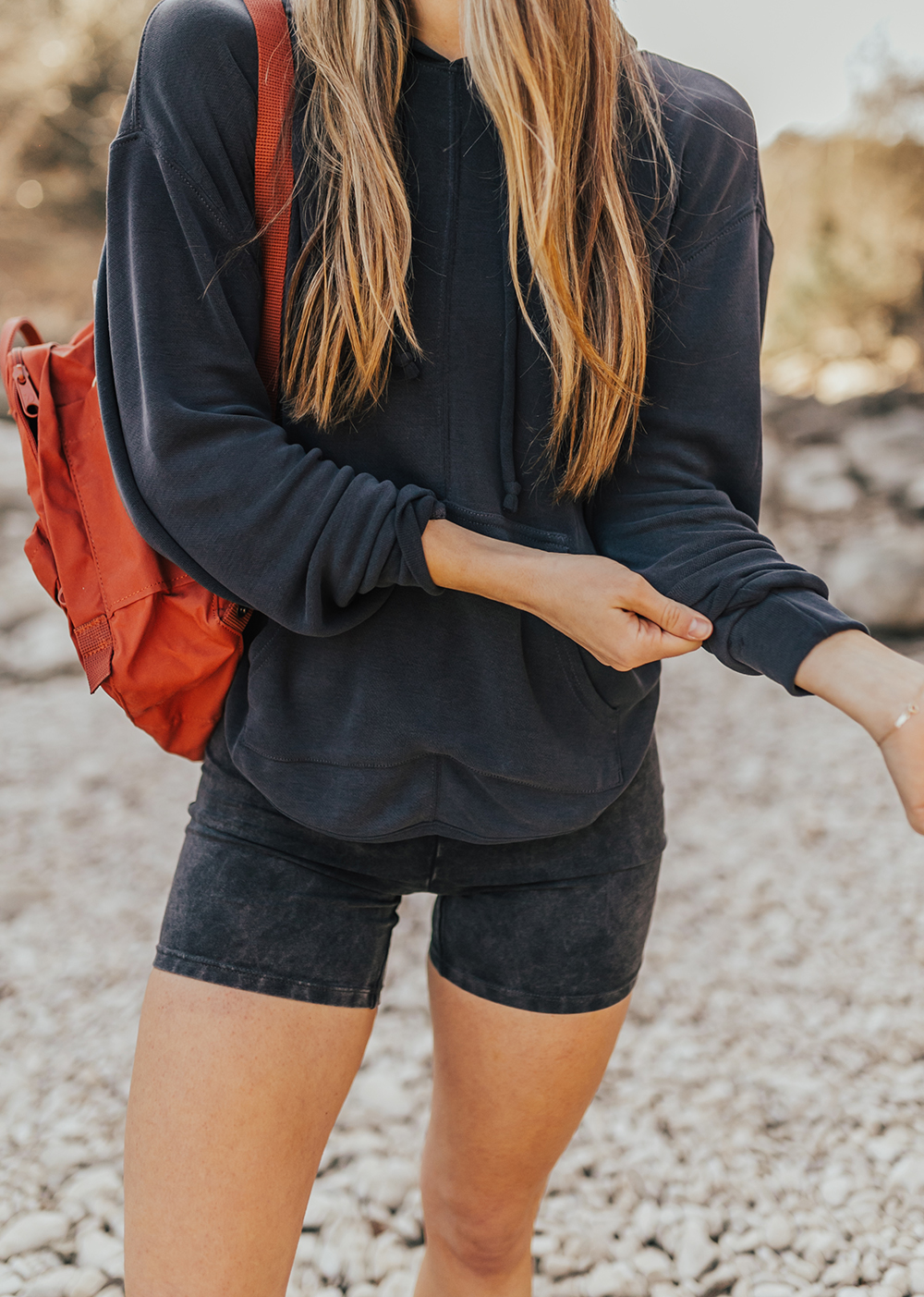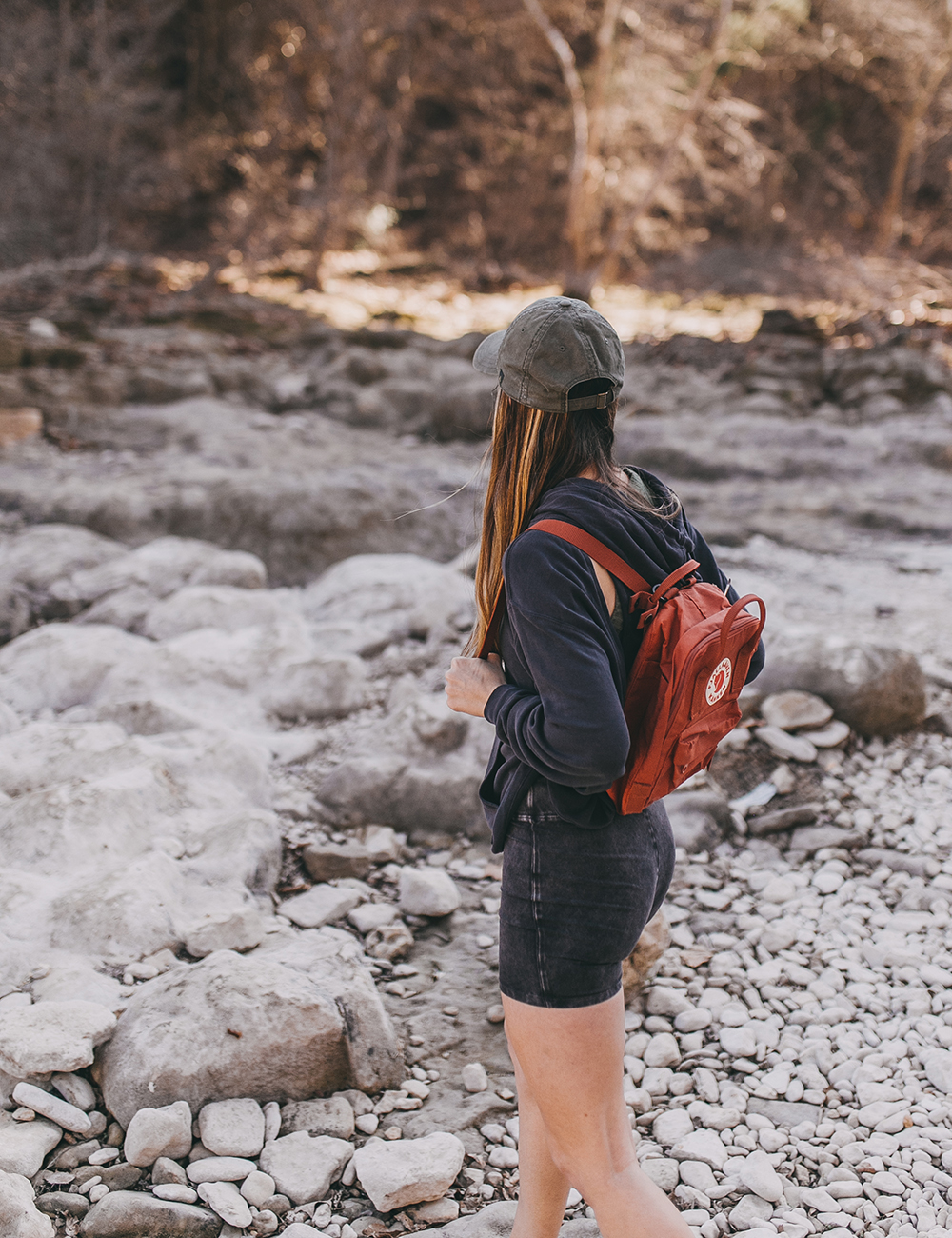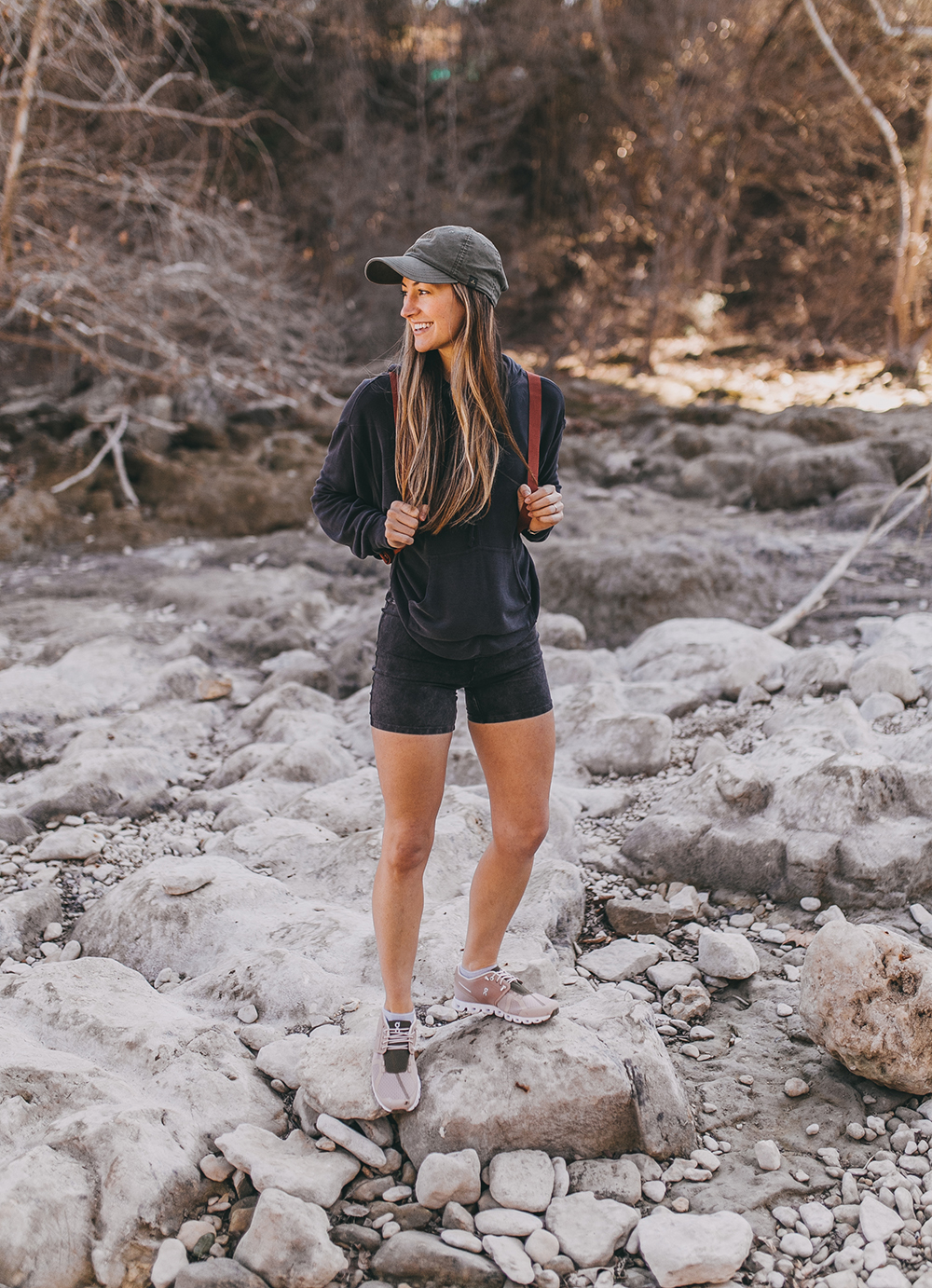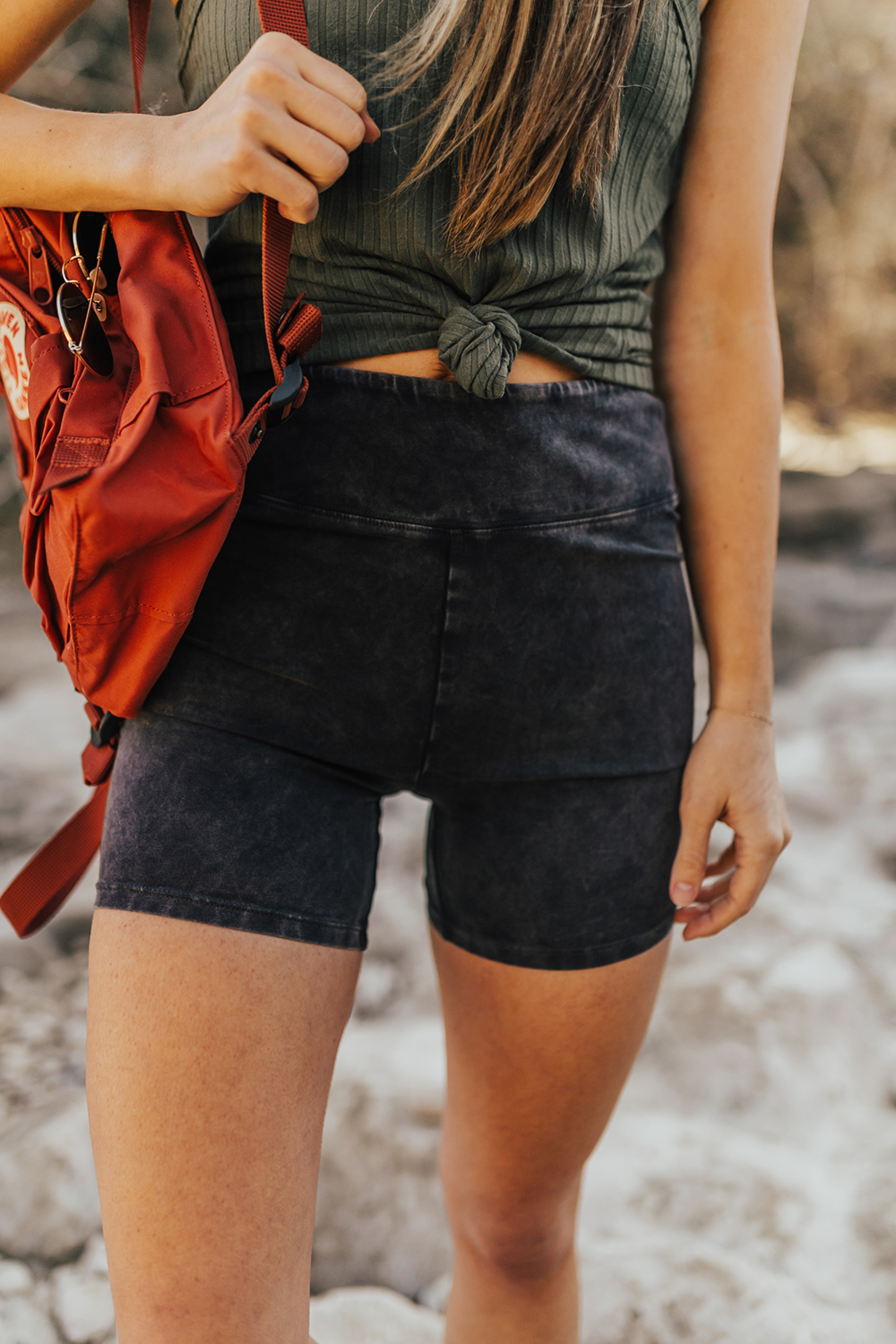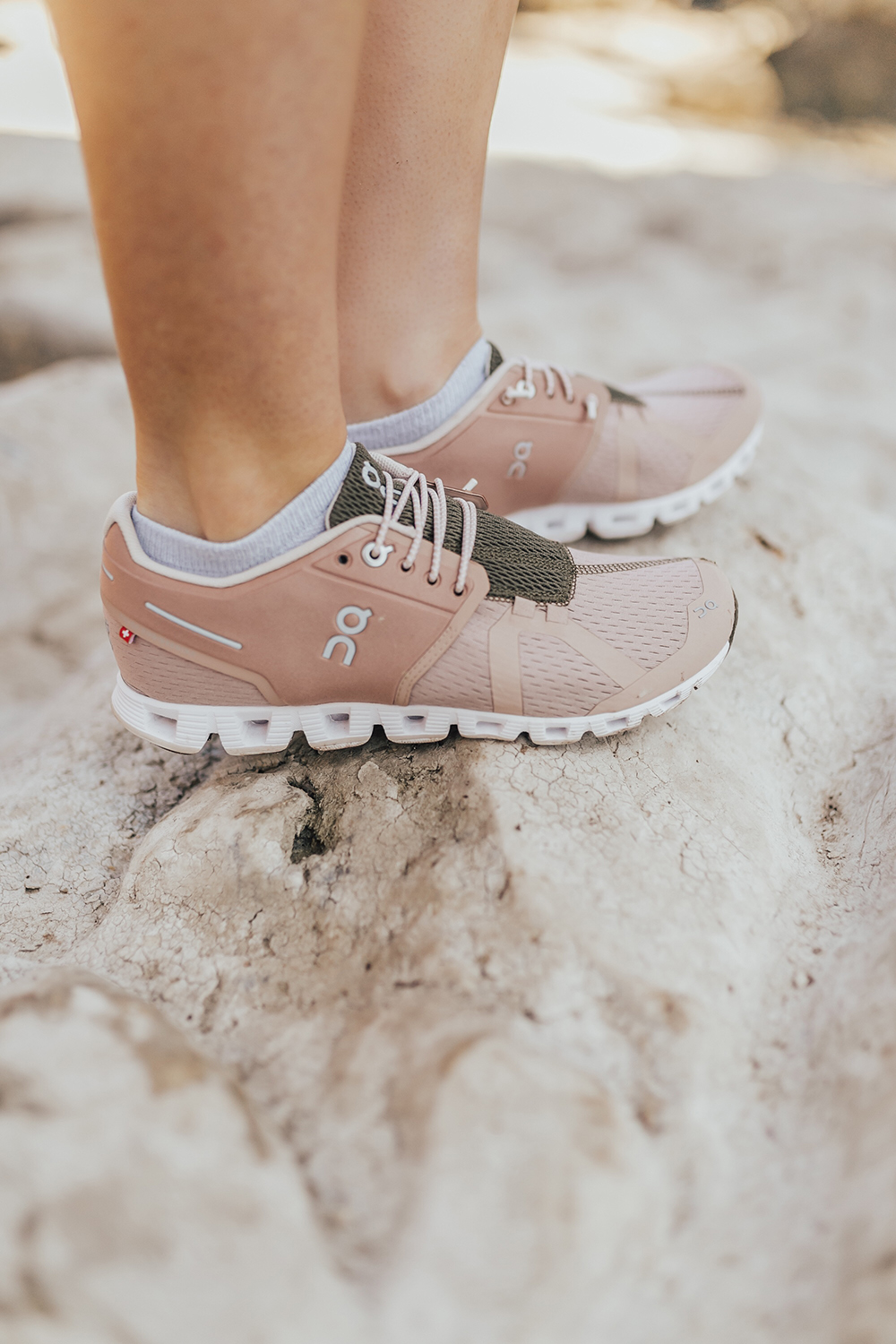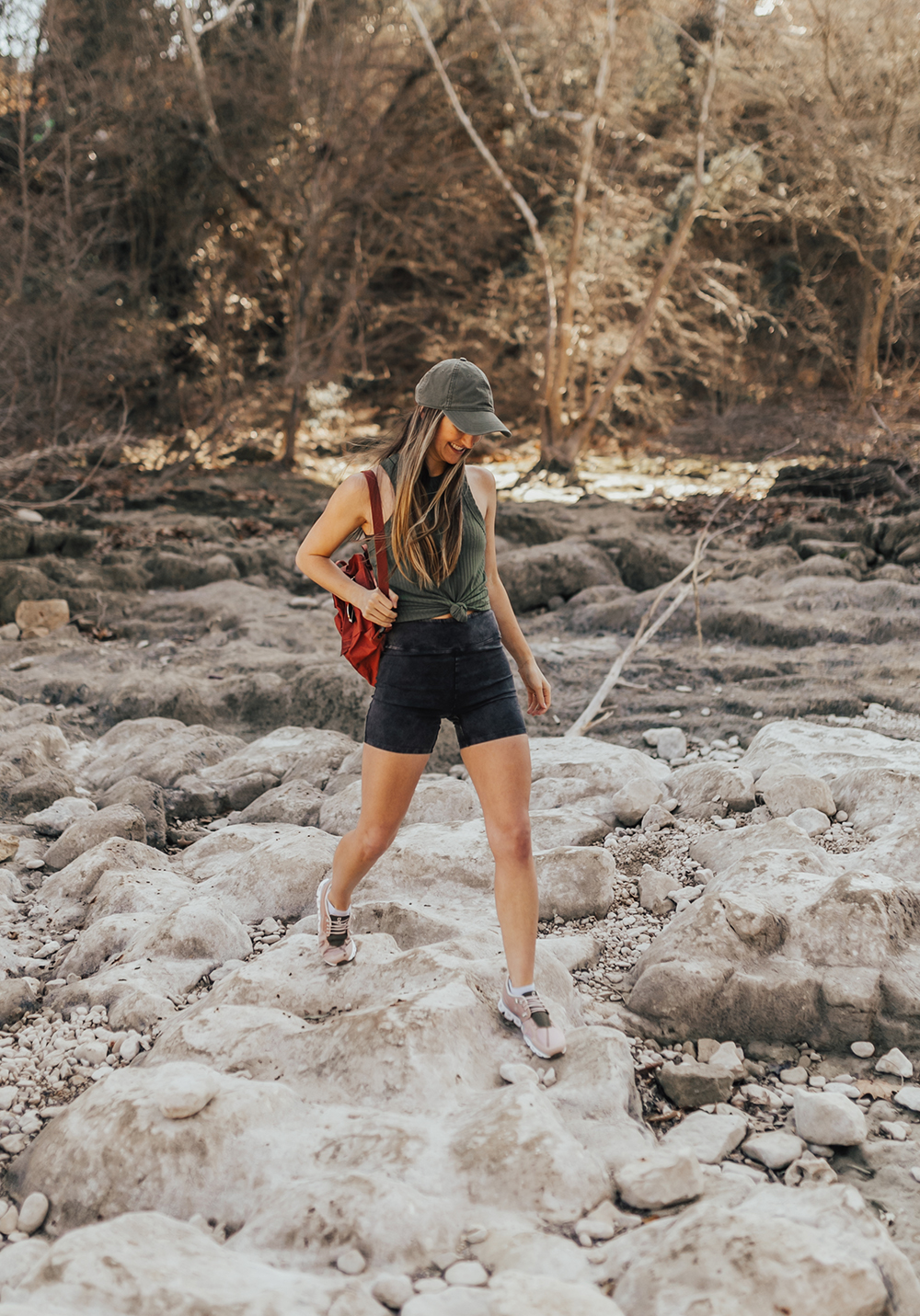 Before kids and a house and even dogs, Blake and I lived in an apartment overlooking the greenbelt. (My goodness, simpler times!). We could literally walk out the door and within a few yards was a pathway that led to Barton Creek. This week when my mom had the kids for a few hours, we decided it was time to have a moment to ourselves and visit an old spot that holds great memories and provides the r&r we have both been craving. I was surprised there was no running water given the crazy amount of snow last week, but even without it, just being surrounded by trees and rocks with no buildings in sight made all the difference.
Though I love leggings, busting out a pair of biker shorts felt REALLY good. I am so ready for warm weather…just wearing a tank top and shorts felt awesome. My bikers, ribbed tank and pullover are by Free People FP Movement – I LOVE their pieces. Always buttery soft, great quality and versatile. Can't wait to pair these shorts with an oversized band tee and Birkenstocks for summer. And this tank would be so cute with high rise denim shorts and Teva sandals. And that pullover…well, as we know in pandemic life, loungewear is ALWAYS a good idea, ha. Needless to say, these pieces will be wardrobe staples whether I'm breaking a sweat or meeting a friend for coffee. (I'm wearing a small in all three). 
Y'all have seen my running shoes before and these were awesome while hiking, too. They're by ON Running, big fan of this brand. Lots of beautiful color options and they're SO lightweight…like, surprisingly so! They fit TTS. Also something to note – they may feel a big high at the back of the ankle at first, but within a few wears they fully loosen up and will be your favorite shoes. I live in mine!
Backcountry is always my go-to for outdoor gear and everything in between (Free People, Birkenstock, Sorel, Patagonia…they have it all!). This month they're running their Semi Annual Sale with winter gear up to 50% off, definitely a great time to scoop up those pieces you've been eying!
As always, use code LIVVY15 to take 15% off your first Backcountry purchase. Some exclusions apply.
Are you ready for warm weather? I am ready to fold up my daily sweatpants and replace them with biker shorts!
BIKER SHORTS / TANK TOP / PULLOVER / RUNNING SHOES / BACKPACK
SHOP MORE ATHLEISURE FAVORITES
A big thank you to Backcountry for sponsoring this post! All opinions are my own.