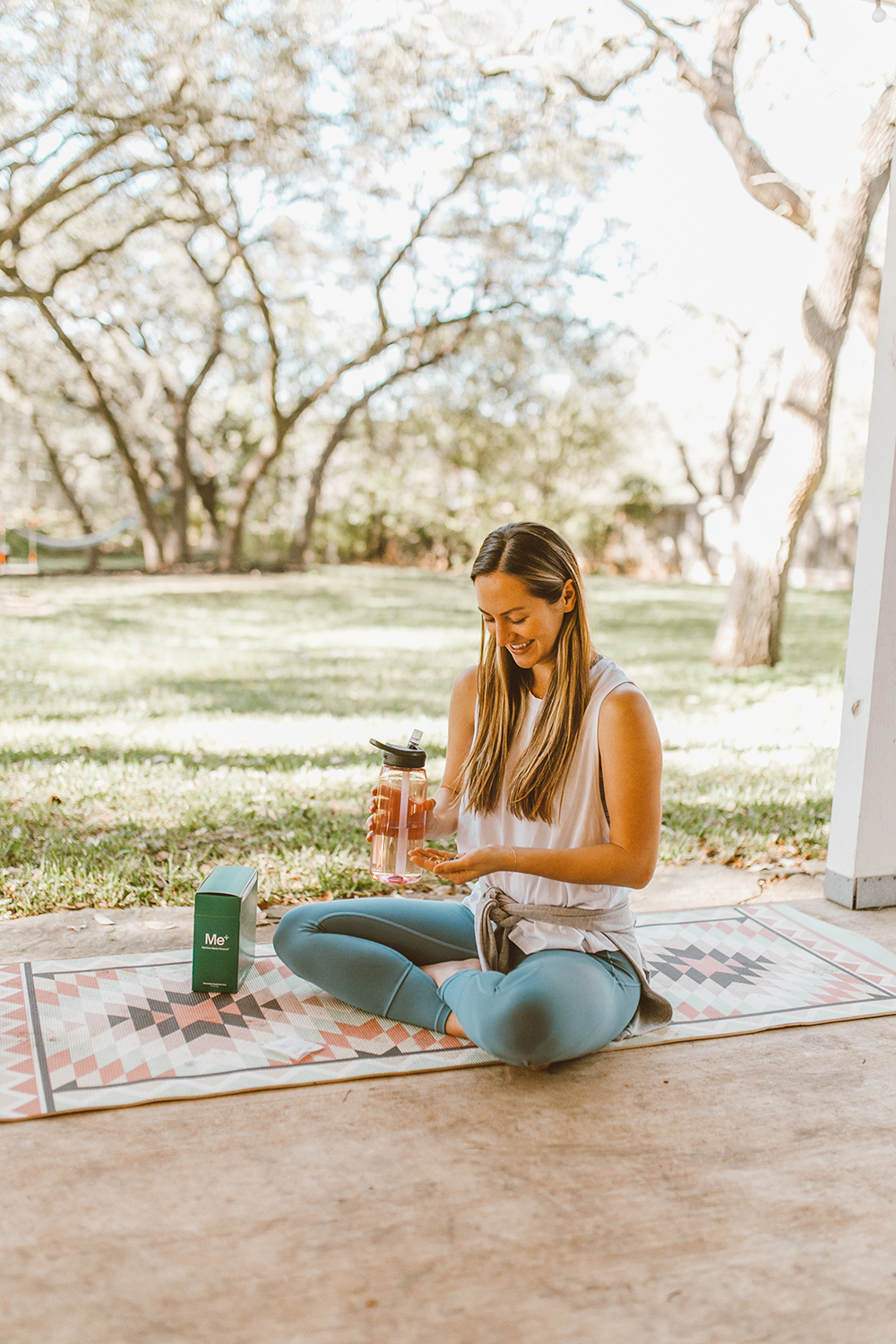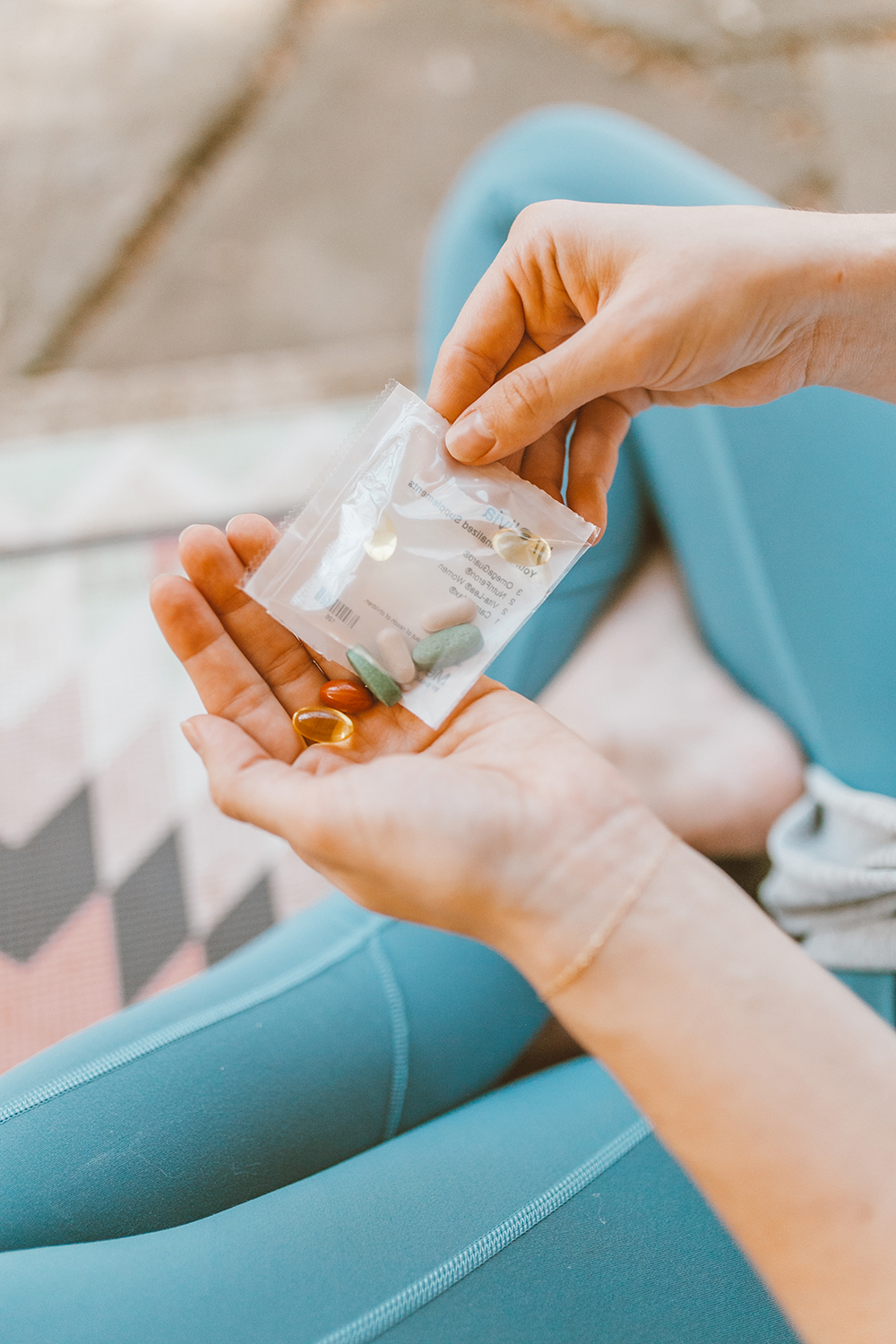 If you follow me on Instagram and watch my IG Stories, you likely know that my nursing journey with Ezra came to an end just eight weeks in. Behind the screen, it's been an emotional and challenging time (throw in those postpartum hormones, too, ha)…as my expectation and dream to nurse for a year was very quickly cut short when I realized I wasn't producing enough milk. While I'll admit I was pretty devastated, it has honestly been so nice to finally have my body to myself after three years of being either pregnant or breastfeeding. I can finally drink an abundance of coffee, order a margarita when we grab dinner and only consider myself now when choosing what to eat – which has honestly been the biggest adjustment! I've been eating with a baby in mind (pregnancy and nursing) for SO long that it was a strange first week to eat without considering every bit of nutrition intake in order to keep a baby growing and thriving. As my fellow moms know, we tend to let our needs fall to the wayside given keeping tiny humans alive! So this whole "thinking of myself" mentality had to be relearned a bit, which also meant it was time to start taking good care of myself again – just for me.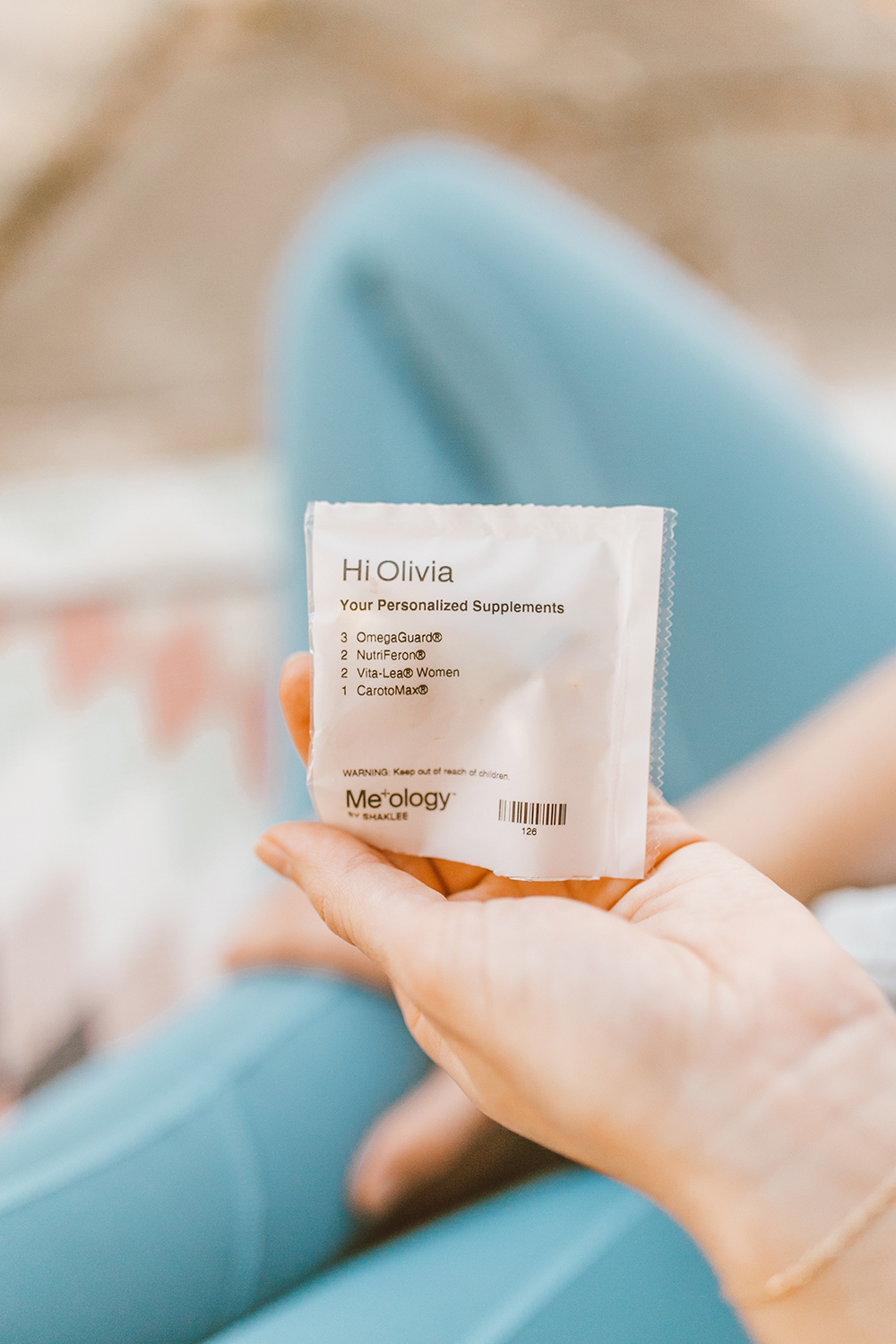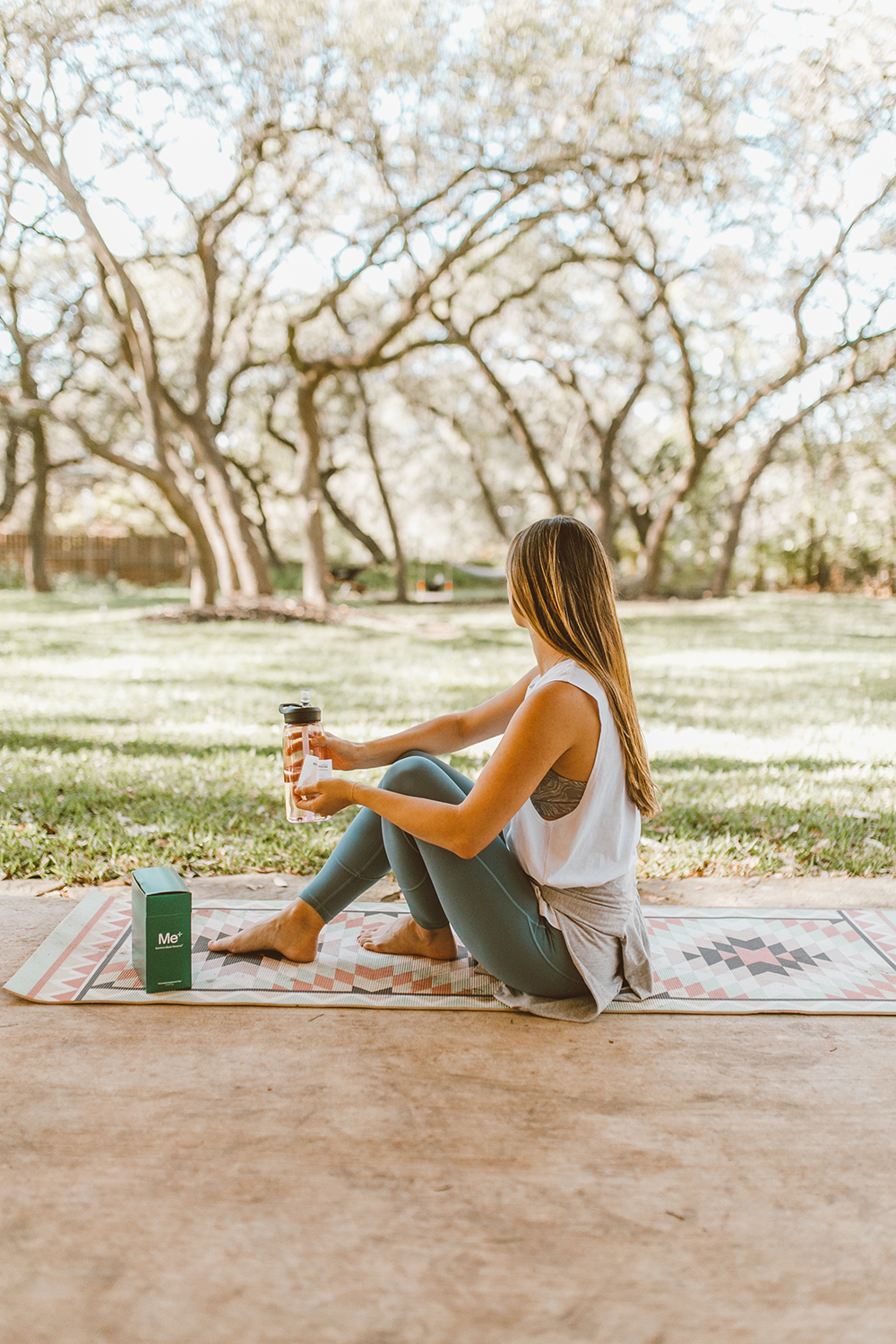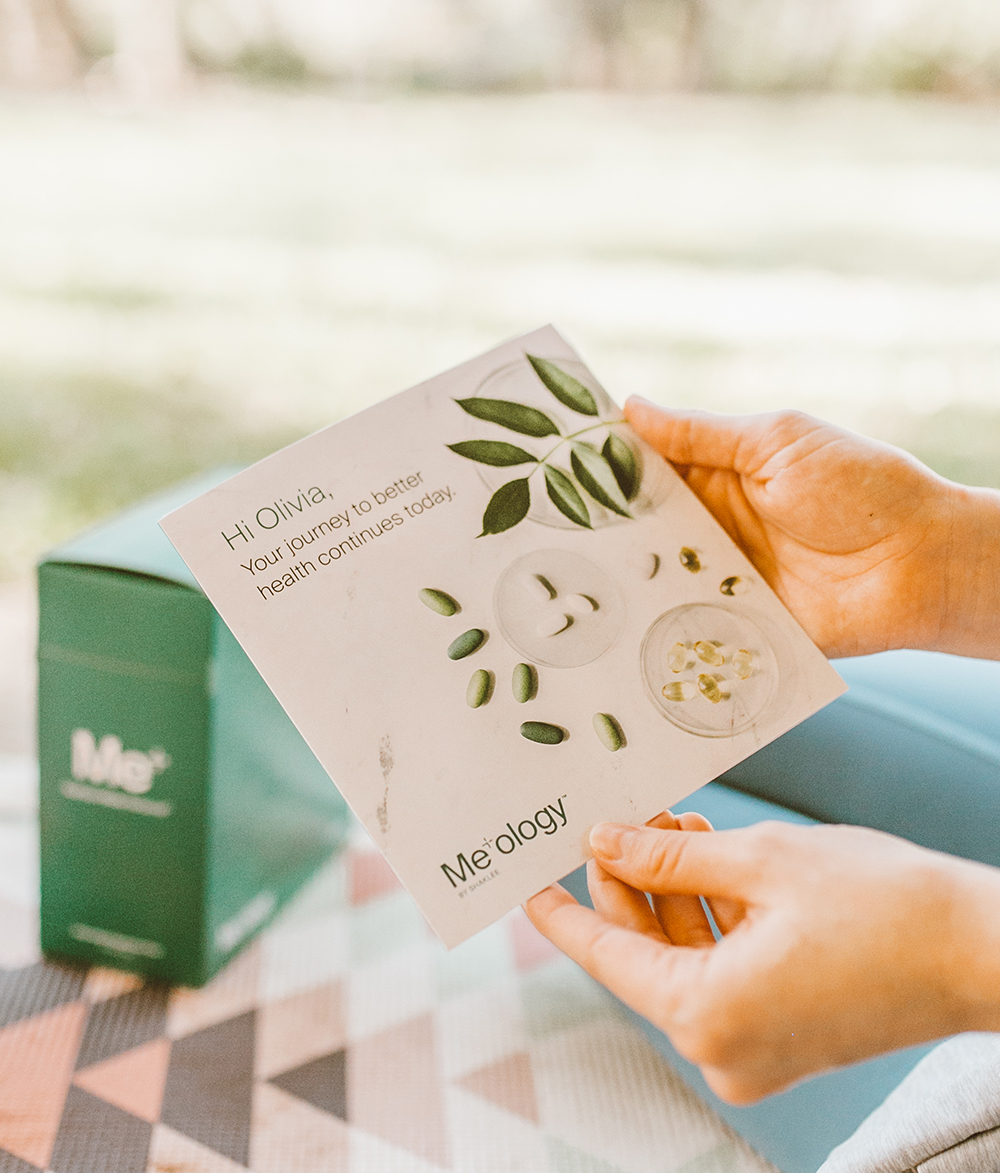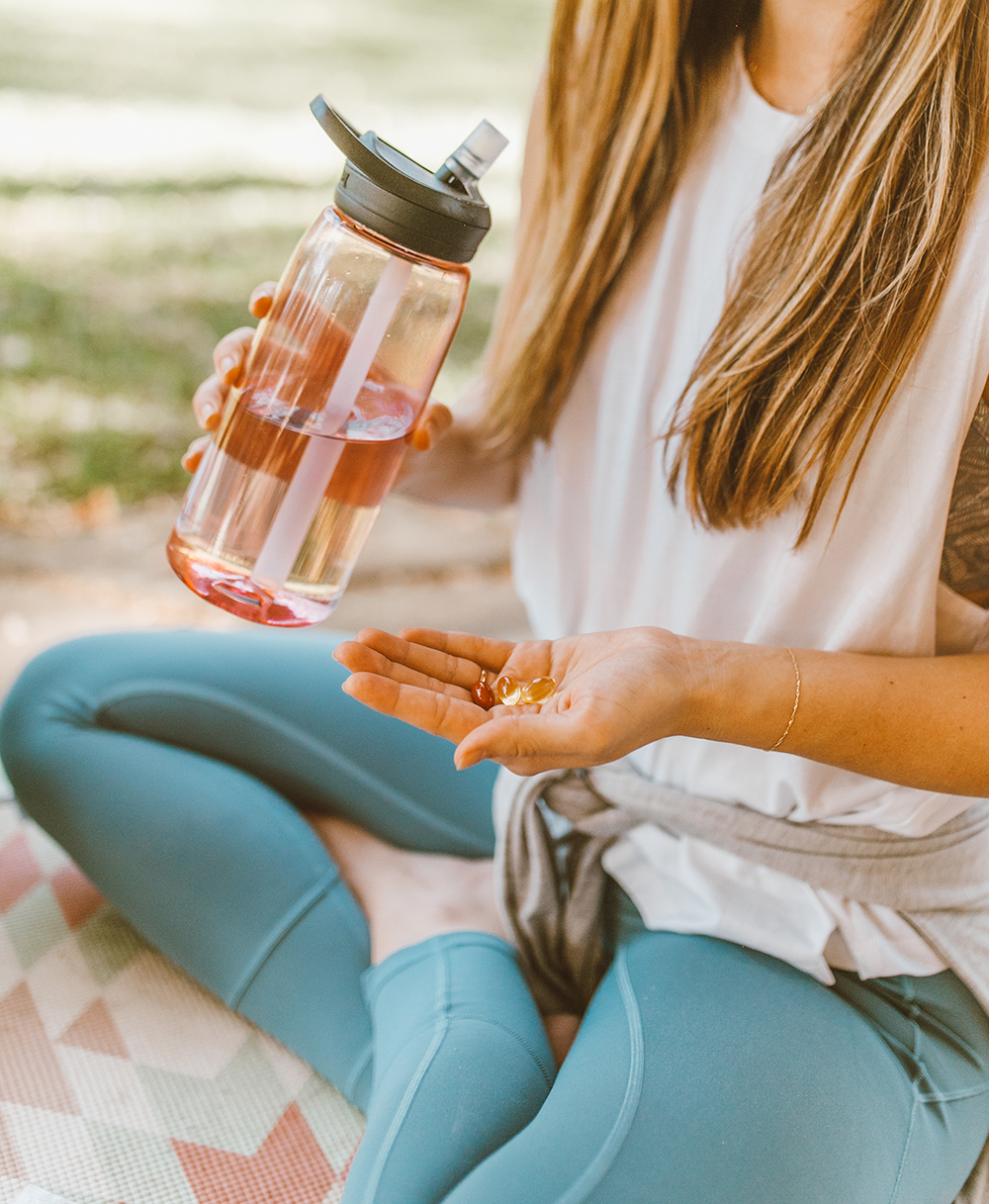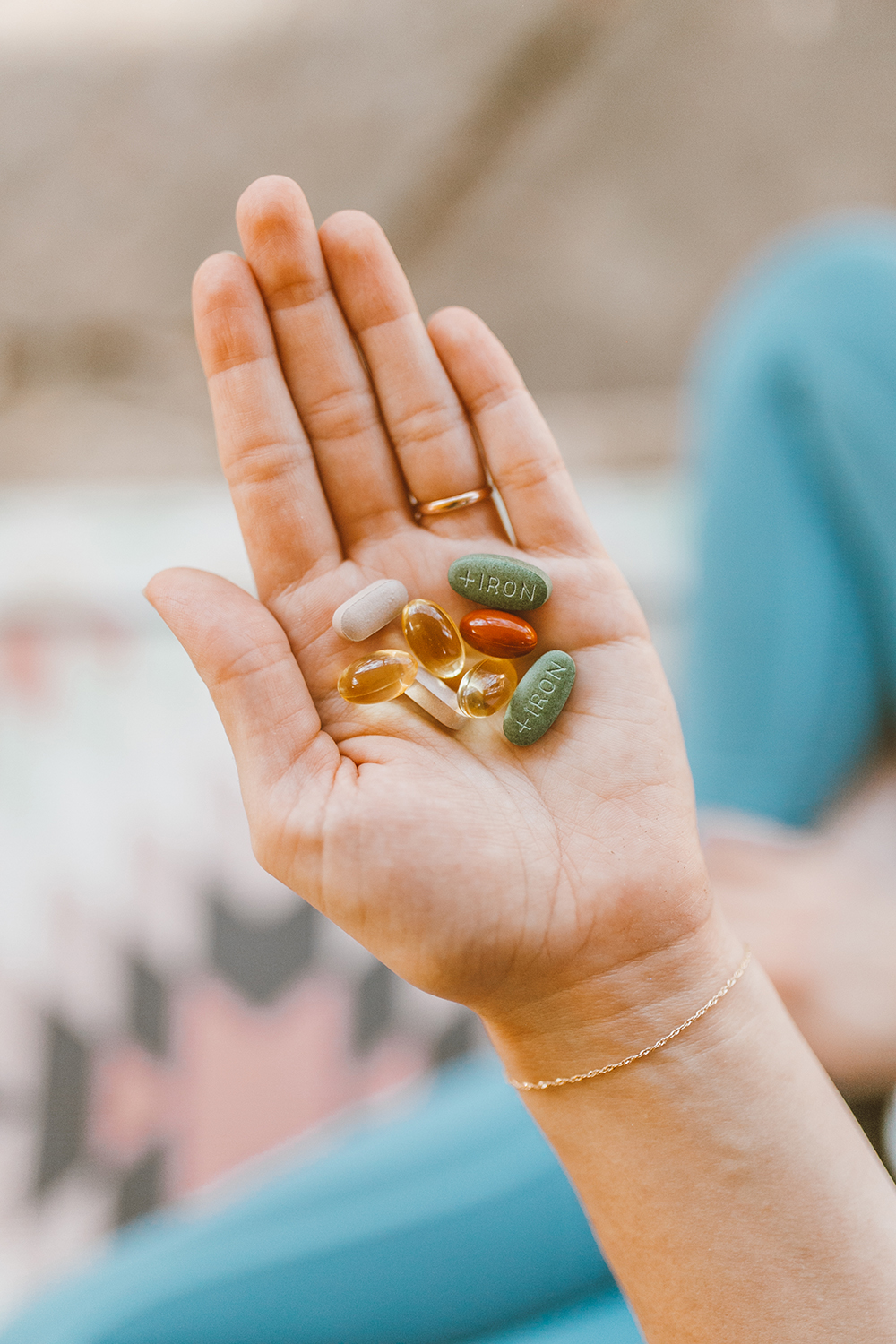 I'd been so used to taking a prenatal vitamin for years, so finding a new supplement that I could tailor to my lifestyle was the first step in taking care of my "new" body. I say new because after two pregnancies things operate a bit differently! (Still can't pop my back haha ah!). Not to mention that caring for two young children is quite demanding and my health goals look different than pre-kiddos. I'd heard great things about Meology by Shaklee from other influencers, so I was excited to give it a try! A month in and I am a huge fan!
Shaklee has been perfecting vitamins and supplements for over 60 years. They specialize in nutrition, health and wellness – think science meets nature. They now offer a personalized supplement plan called Meology, which delivers a more customized nutrition recommendation than any other brand in the wellness world. You take a quiz and within minutes your supplement plan is created with your health goals at top of mind. They take into account things like weight, gender, life stage, individual goals and more – so their algorithm goes above and beyond to find the right supplements for YOU.
My priorities are having energy to care for my babies, brain health so I can stay sharp through the newborn sleep haze (which is so real!), healthy eyes because I stare at a screen for work, and fitness goals and complete nutrition as I try to shed the baby weight. By answering the Meology quiz questions, certain vitamins make more sense to take based on your answers. For me, I am taking four different tablets daily (multiple of a few) to meet my goals. Seriously, this is a game changer!
Once you get your results, you'll have two options – the Essentials Plan, which includes the supplements that are most important and foundational. Then there's the Essentials Plus Plan, which includes the foundational supplements and more targeted solutions – such as shakes, powders, etc.
Aside from the personalized aspect which is already so awesome, I love how each portion is packaged individually, making it super quick and easy to take every morning. Convenience is a huge bonus these days! Plus, you can opt-in to have your supplements arrive on your doorstep each month…hello, time saver!
It feels so good to take care of myself – for me – these days! Being so busy it's often hard to ensure I'm getting my needs met, but with Meology I am confident that I'm getting the best nutrition. Just one month in with my personalized supplements and I really do feel better! Meology by Shaklee is SUCH a great form of self-care, I highly recommend it! (Also – if you're a nursing mom or pregnant, they can create a supplement pack with those goals in mind!).
You can take the Meology quiz for yourself HERE. Let me know what your personalized plan looks like, I'm so excited for y'all to give it a try, too! Use code OLIVIA10 for 10% off your purchase! Valid until November 30th, 2020.
A big thank you to Shaklee for sponsoring this post! All opinions are my own.
SHOP MORE WELLNESS MUST-HAVES