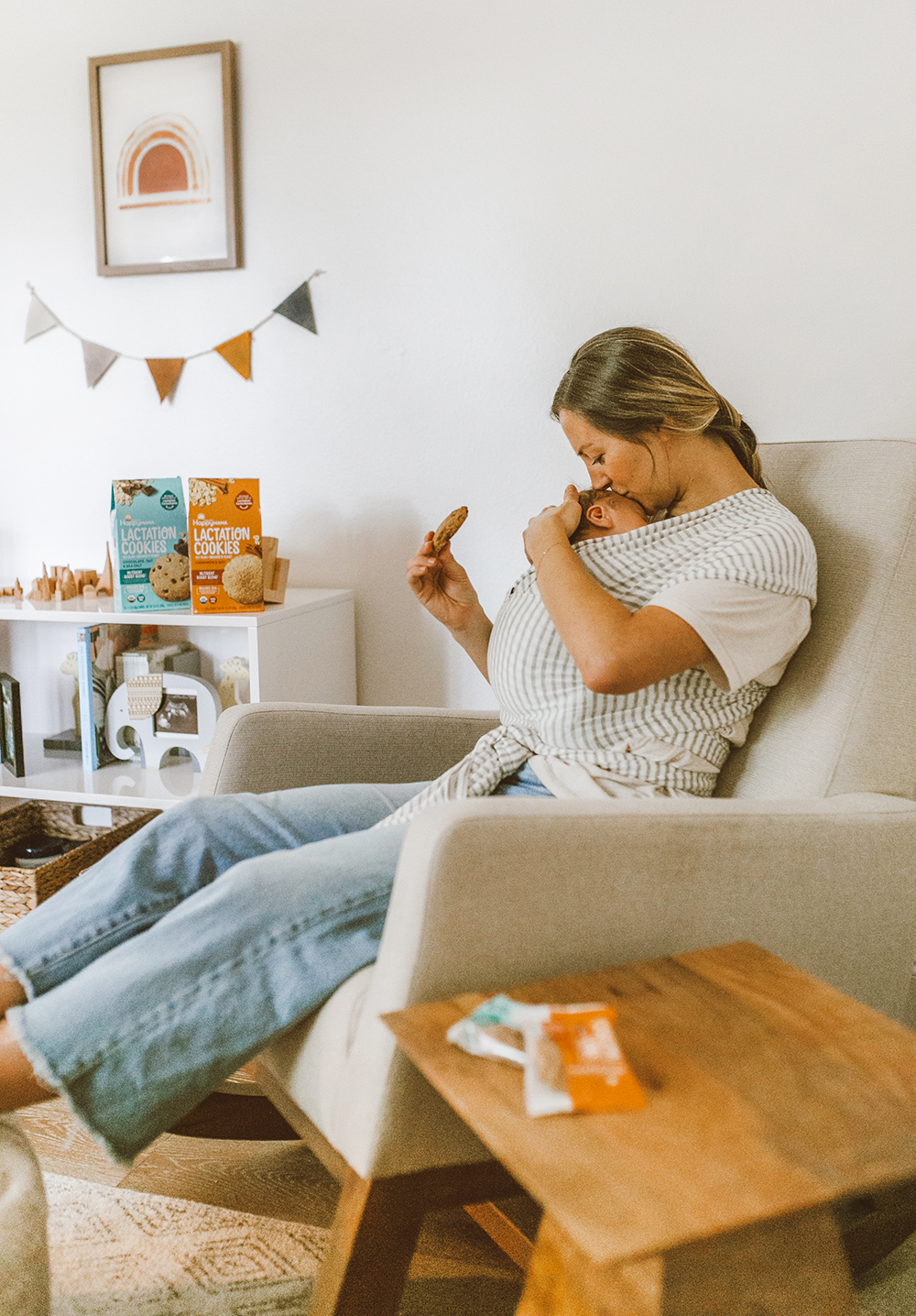 A big thank you to Happy Family Organics for sponsoring this post! All opinions are my own.

I think every nursing journey has its ups and downs. I am thankful to be able to breastfeed, but it comes with its own set of challenges, both mental and physical. With Jude, I ended up getting Thrush nine months in and had to stop nursing cold turkey. With Ezra, we're six weeks in and already down to one boob (he's like Jude, he prefers a side and sticks to it, ha). With a toddler to care for and a newborn, I am trying my absolute best to make sure I eat three healthy meals a day that provide quality nutrition to me and Ezra – but it's definitely hard to keep up being this busy! Since I'm on the move 90% of my day (did I mention we have a toddler?), reaching for quick snacks like the Happy Organics Happy Mama Lactation Cookies between meals is a nice way to add an extra nutrient boost to help support breastfeeding throughout the day!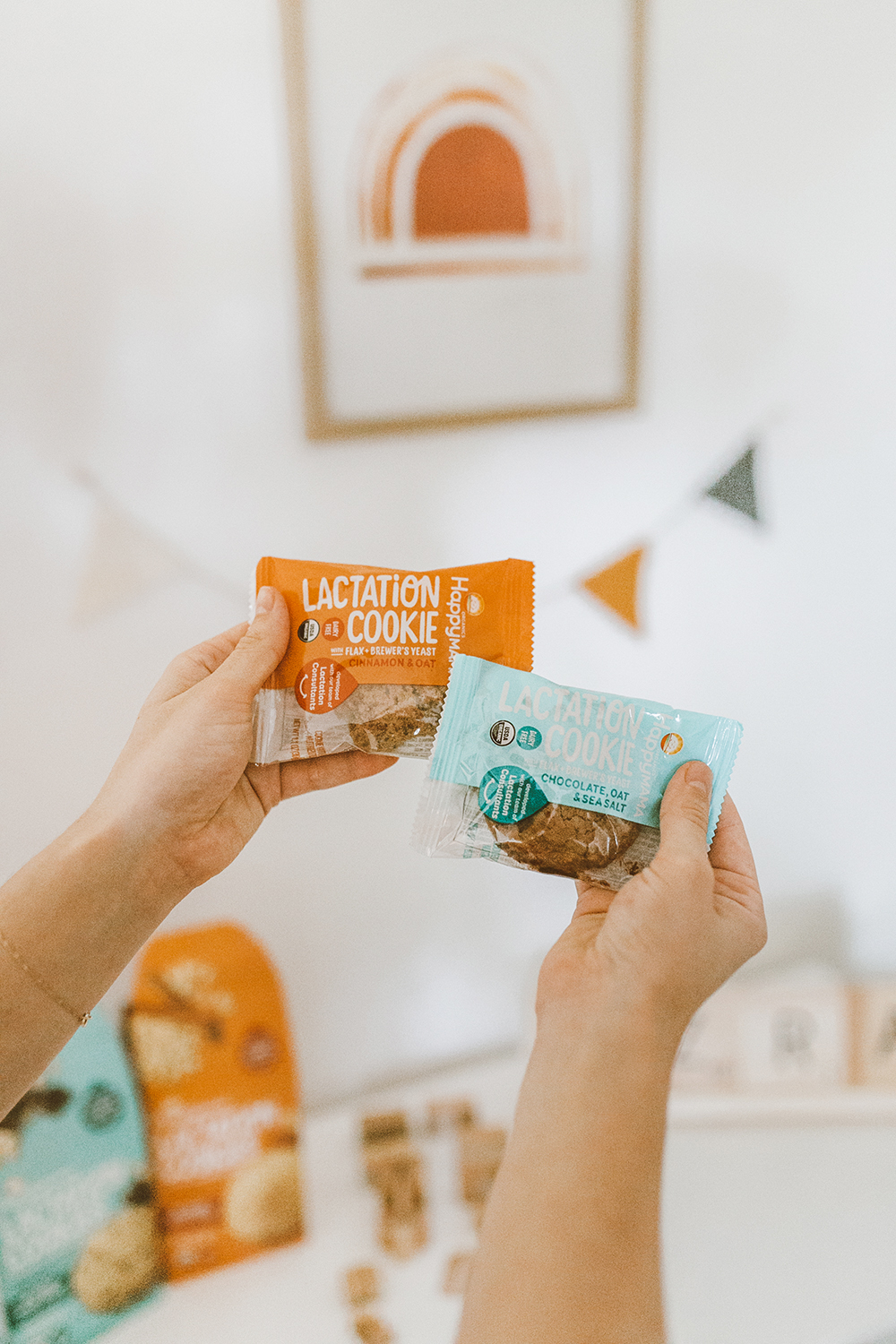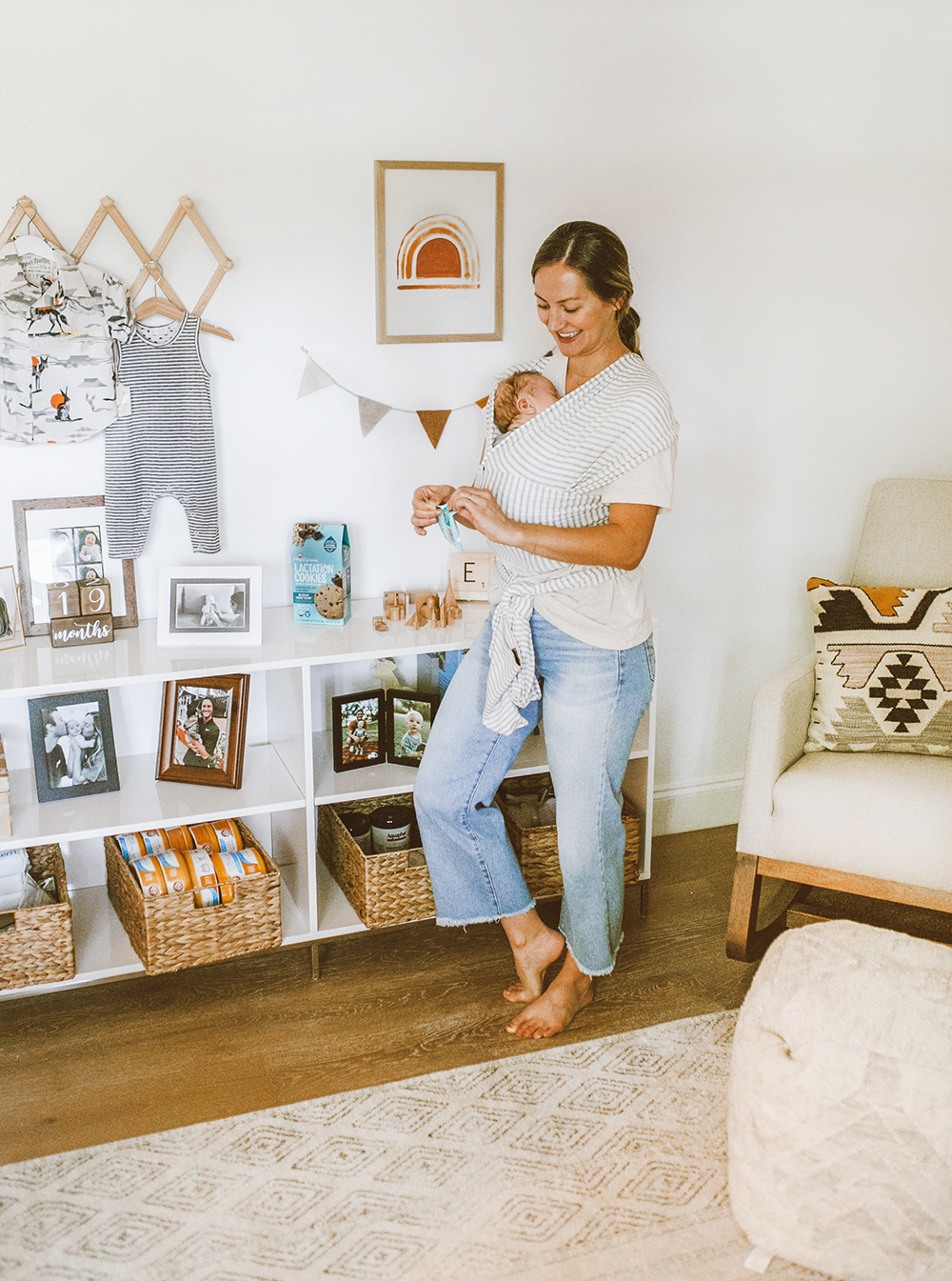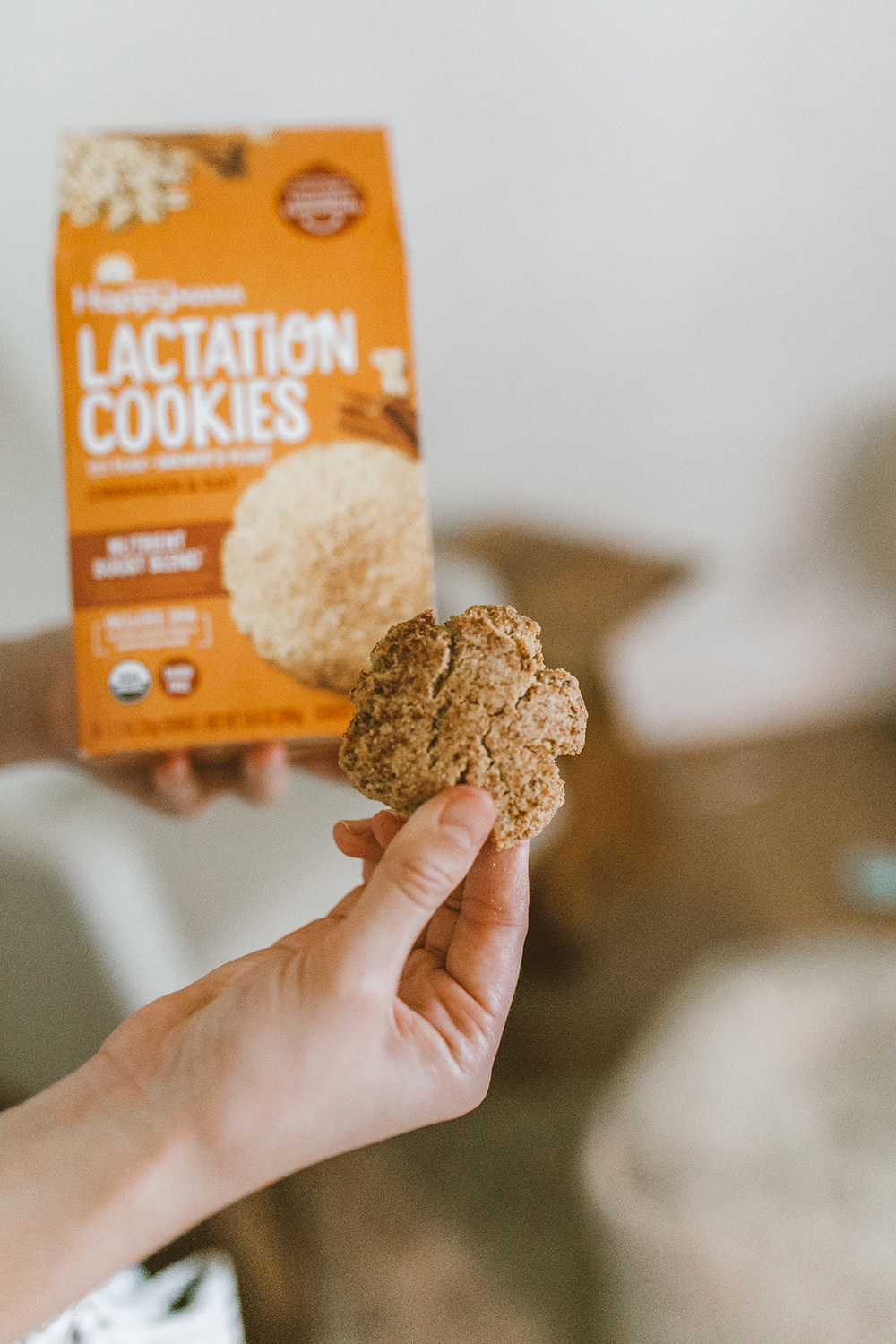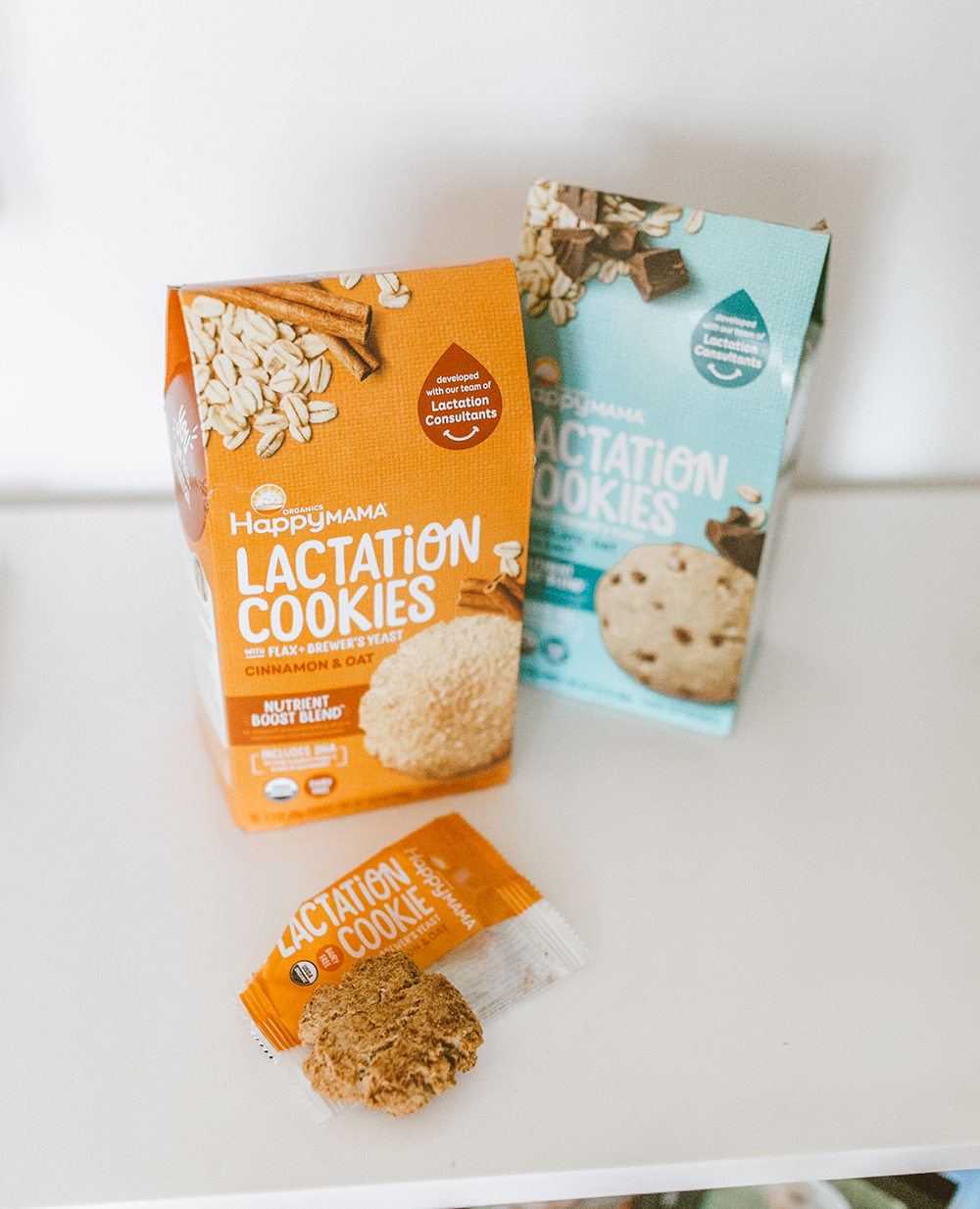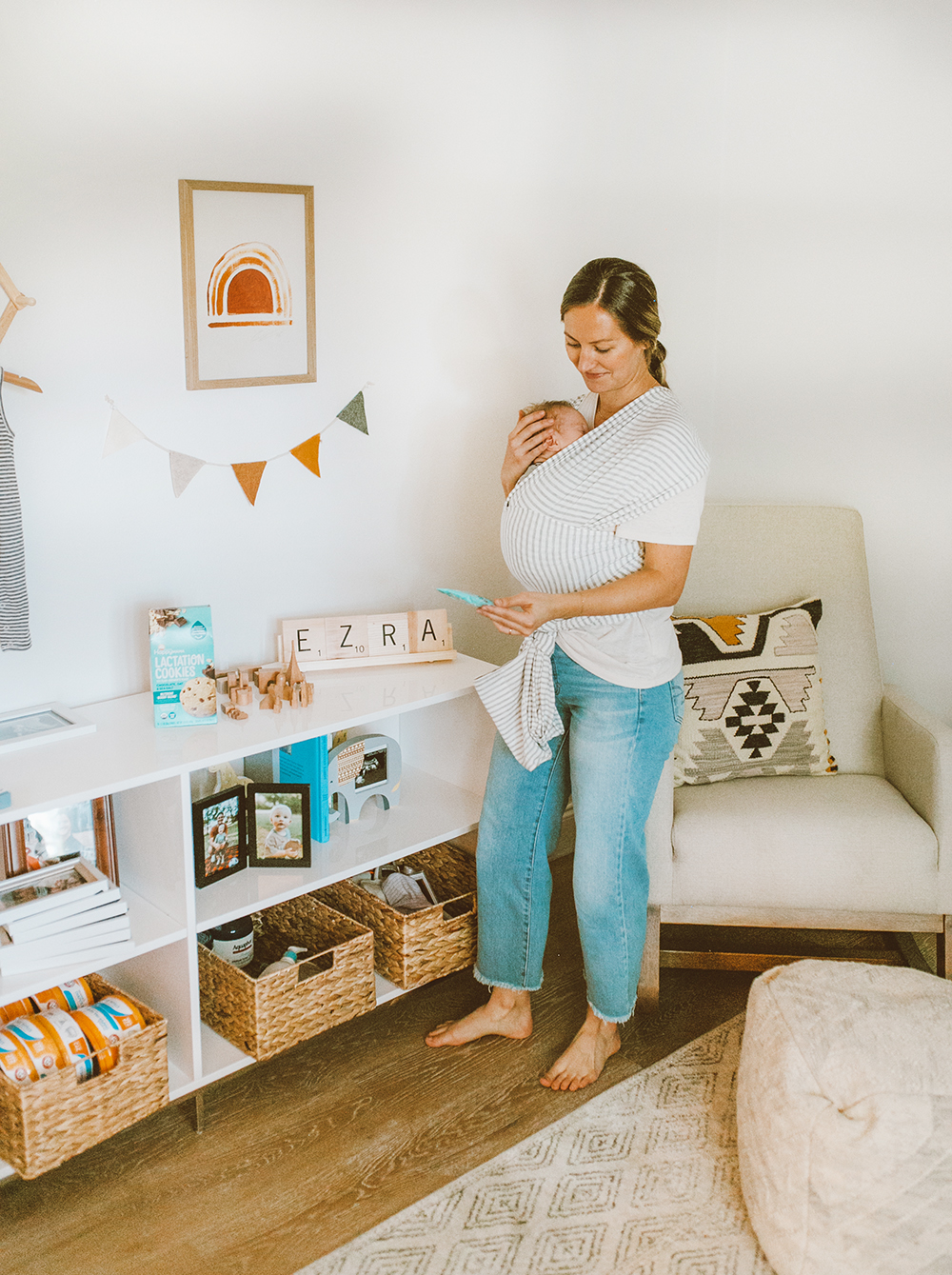 I've been a big fan of the Happy Family Organics brand for a long time, and when I saw that they have lactation cookies I was super excited to give them a try. What sets Happy Mama Lactation Cookies apart from the rest is that they're dairy free and include the same ingredients that at-home recipes call for, but with the added benefits of the Nutrient Blend Boost – including DHA, vitamin D, flax and brewer's yeast, iron, folic acid, biotin, thiamin and vitamins B6 and Riboflavin (vitamin B2). Needless to say, these cookies are loaded with good stuff to help support nursing mamas! I also love that they're individually wrapped so they're extra easy to grab and go.
Happy Mama Lactation Cookies were created by registered dietitians and lactation consultants who know breastfeeding moms need extra nutrient support! The cookies come in two flavors: Cinnamon and Oat, and Chocolate, Sea Salt and Oat. These cookies are a fun treat throughout the day, plus they're available on Amazon (hello, convenience!).
Given that the first year of feeding can come with lots of questions (am I doing this right? Is my baby getting enough? Etc.), I think it's SO COOL that Happy Baby Organics offers free one-on-one feeding support through their Happy Baby Experts – with no sign-up required, seven days a week. Whether you have questions about breastfeeding, formula, starting solids, picky eating and more, registered dietitian nutritionists and lactation consultants are there to help answer feeding related questions. 
Another super awesome thing? Happy Baby Experts skill powered by Amazon ALEXA just launched, offering infant feeding support 24/7 and totally hands free. The skill offers answers to many top questions, including latching or decreased milk supply, helping with formula measurements, advising how to start solids and more. Simply say, "ALEXA, ask Happy Baby Experts…" along with your question. What an amazing resource!
Fingers crossed I can keep my nursing journey going with Ezra. It's such a fleeting and special time! Sending big hugs to my fellow moms with young babies, it's not always easy and the more support we have (whether words of encouragement or yummy cookies, ha), the better!