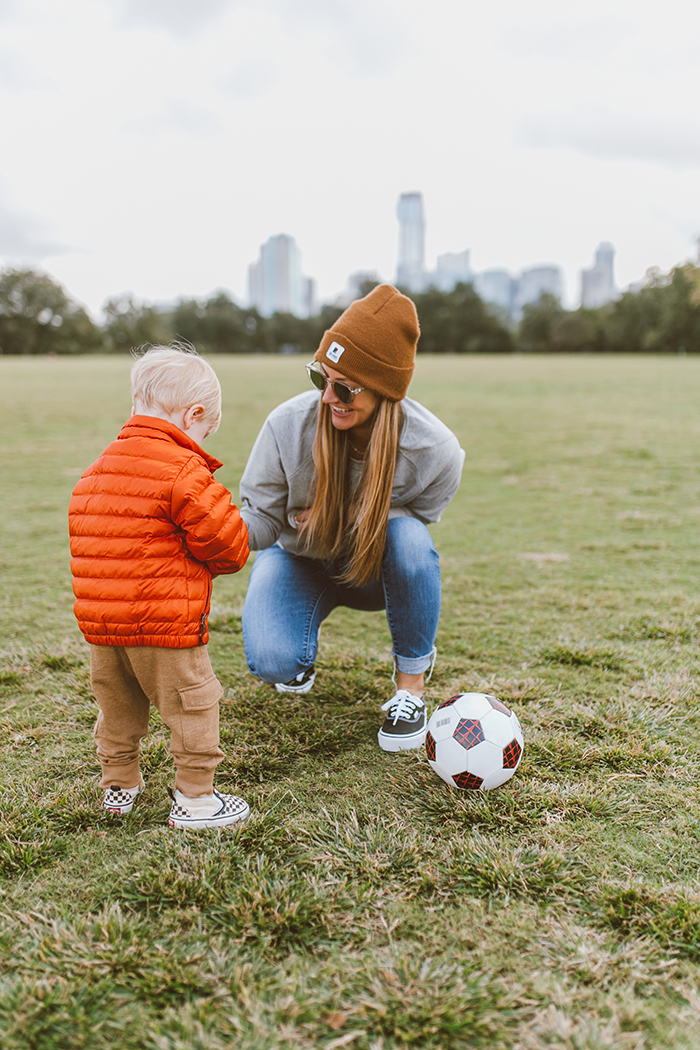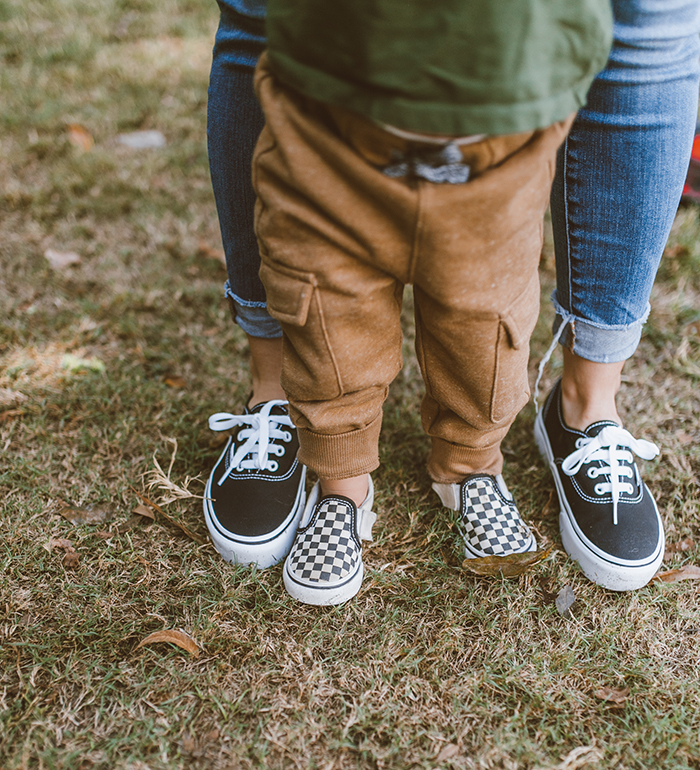 Our little dude is on the MOVE! Not sure Jude has it in him to stop for a photo anymore, ha! We love watching him grow and feel out his coordination…it's amazing how quickly he went from walking to climbing to running…and we are all for him getting those wiggles out. Now that Ezra has joined the fam, our morning wakeup call is around 6:30am. While at first it was a struggle (more coffee, please!), now we make a point to seize the day and take advantage of getting out while the rest of the city is still waking up. Zilker Park is usually packed with dogs, workout groups and people in general…so getting there before the rest of the city has its perks, like a good parking spot and the lawn all to ourselves!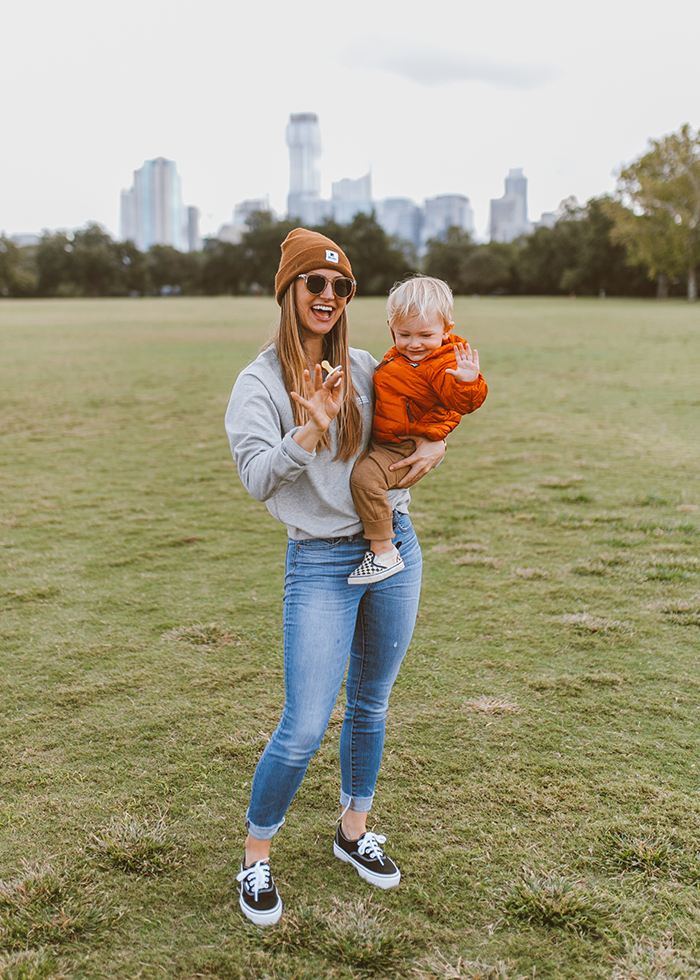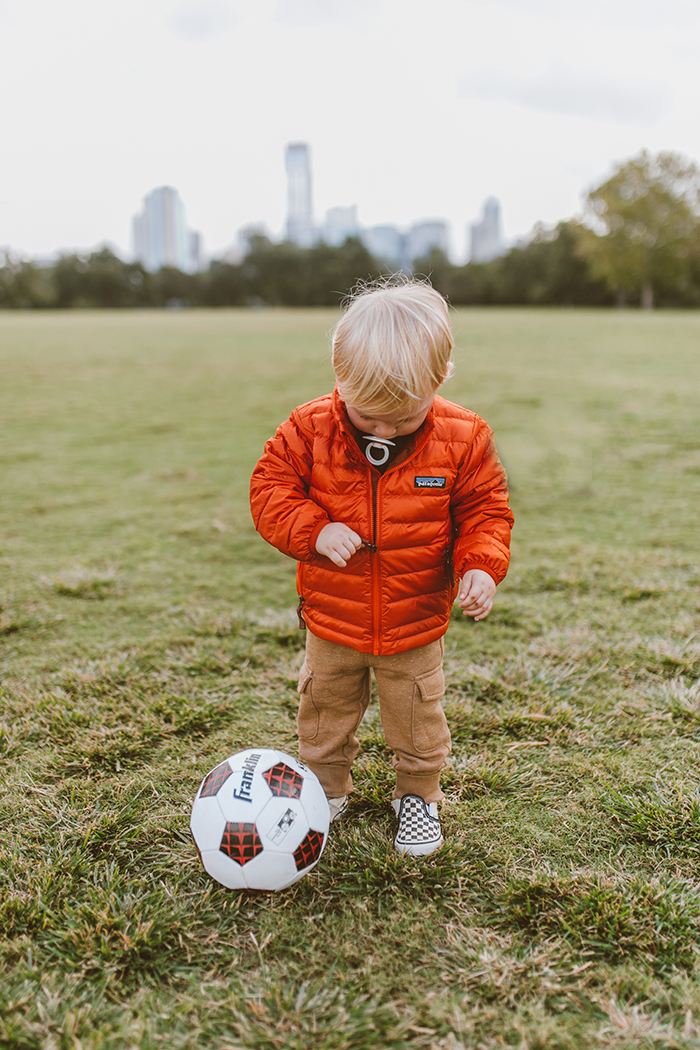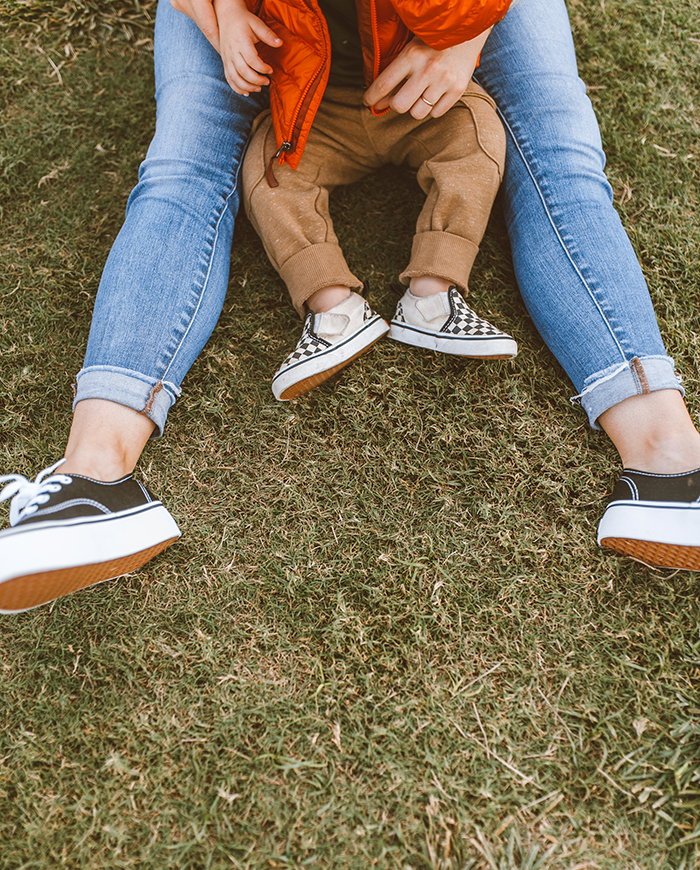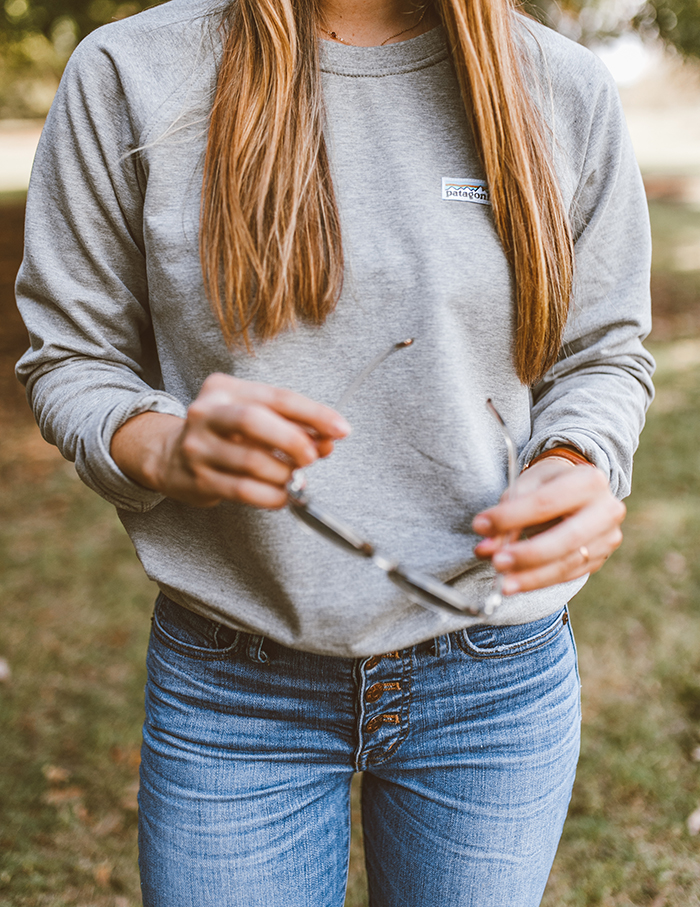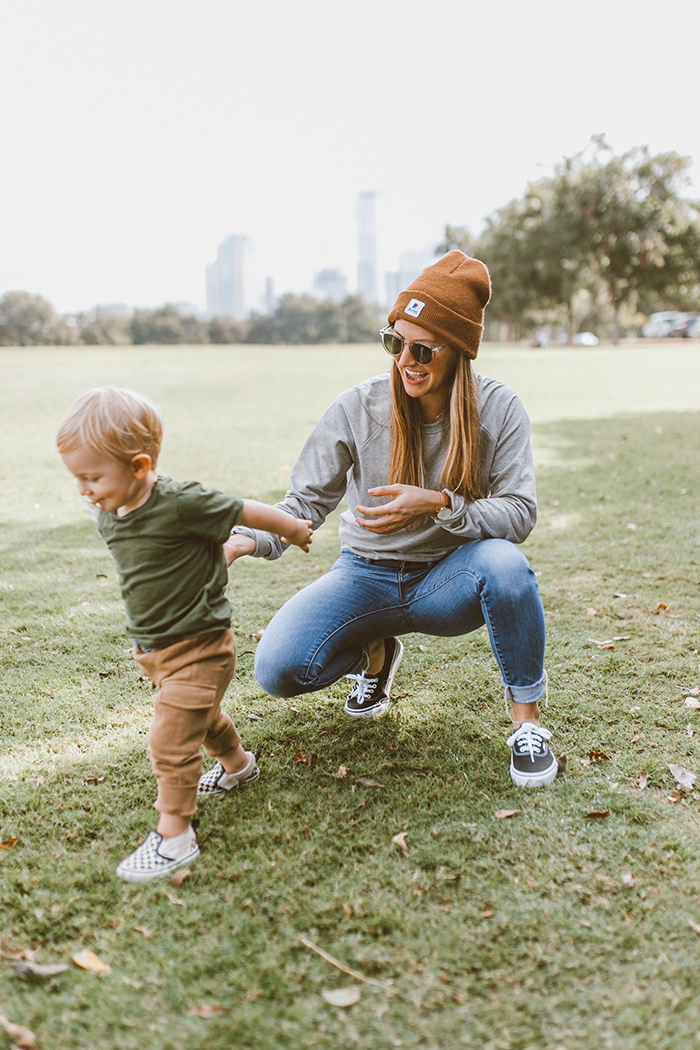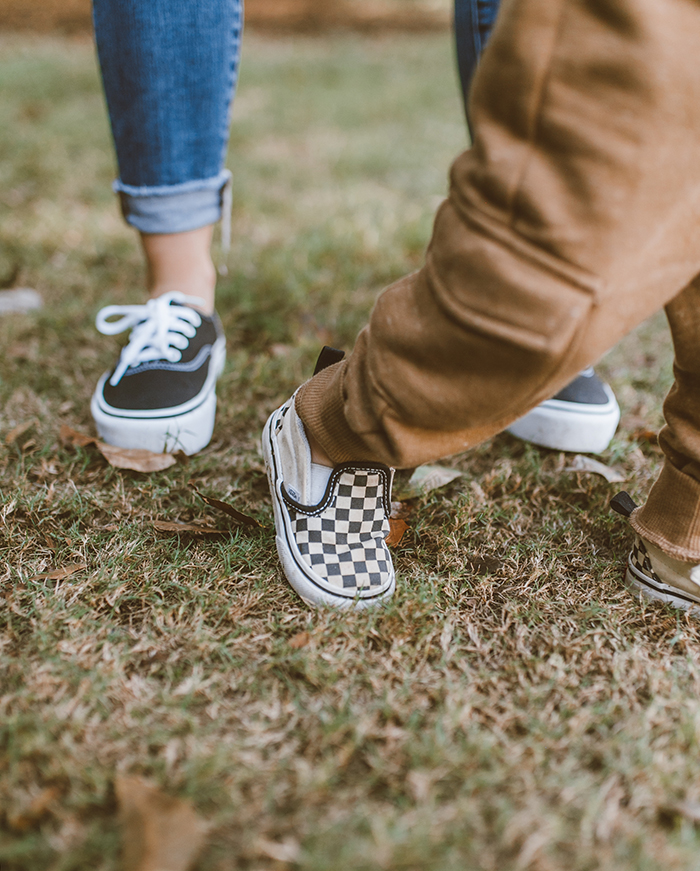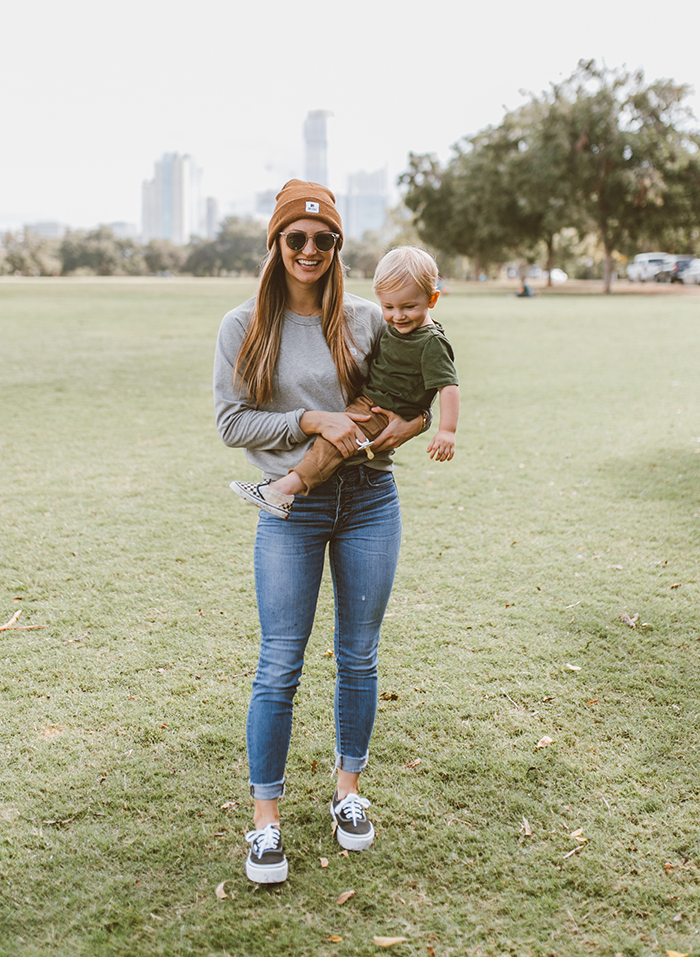 Austin's weather has been so good lately. Cool, crisp mornings where you can actually get away with a sweatshirt or jacket. Normally the weather doesn't fully go into fall mode until after Halloween, but this year we've been lucky to catch cooler days early on – and we are thankful for it! When dressing for the park, I have two things on my brain as a mom who will 100% be chasing her toddler. 1. Comfort is KEY and 2. We need to stay warm! Backcountry has THE cutest fall/winter gear for toddlers (omg babies in Patagonia, be still my heart…!) and of course, they have the best selection of shoes, jackets, sweatshirts – you name it, for women and men. 
I'd been so excited to finally get Jude a Patagonia insulated jacket, and it was so fun picking out a kid-approved color like that tomato red. For size reference, he is 20 months old and wearing a 2T. Lately I've been buying him 3T everything because he is growing so quickly, but the 2T is perfect for layering now and even has room for him to grow into. And ohh my goodness how fun are those checkered Vans? He LOVES them! And I love them because we get to match! 😉 Plus, velcro is always a win over laces when it comes to toddler shoes in my opinion!
If you need an everyday sweatshirt that you can wear with your lounge pants at home or with jeans for outings, I can't recommend my Patagonia Crew Sweatshirt enough! It comes in a handful of colors and I'm wearing a size medium (I always get a medium in Patagonia pullovers/sweatshirts – I recommend sizing up so you can layer easily!). I scooped one up for my mom, too…we are big fans of easy, comfortable and cute sweatshirts over here! Y'all know I am a superfan of Vans sneakers and I am loving this black platform style. They're as comfortable as ever and the platform is such a fun and fashion-forward detail.
What have you been doing in your city to get out and enjoy the cooler temperatures? From mornings at the park, to a jog around our neighborhood and a trip to the pumpkin patch, we are embracing fall and excited for the memories we'll make this season!
Need a cold weather wardrobe update? Backcountry has you covered with brands like Free People, Sorel, Patagonia, The North Face and more. As always, use code LIVVY15 to take 15% off your first purchase (restrictions apply). 
A big thank you to Backcountry for sponsoring this post! All opinions are my own.
SHOP OUR LOOKS

JUDE'S PATAGONIA JACKET / JUDE'S CHECKERED VANS / MY PATAGONIA SWEATSHIRT / MY VANS SHOES / MY BEANIE (similar) / RAEN SUNGLASSES
SHOP MORE WOMEN'S FAVORITES
SHOP MORE TODDLER FAVORITES