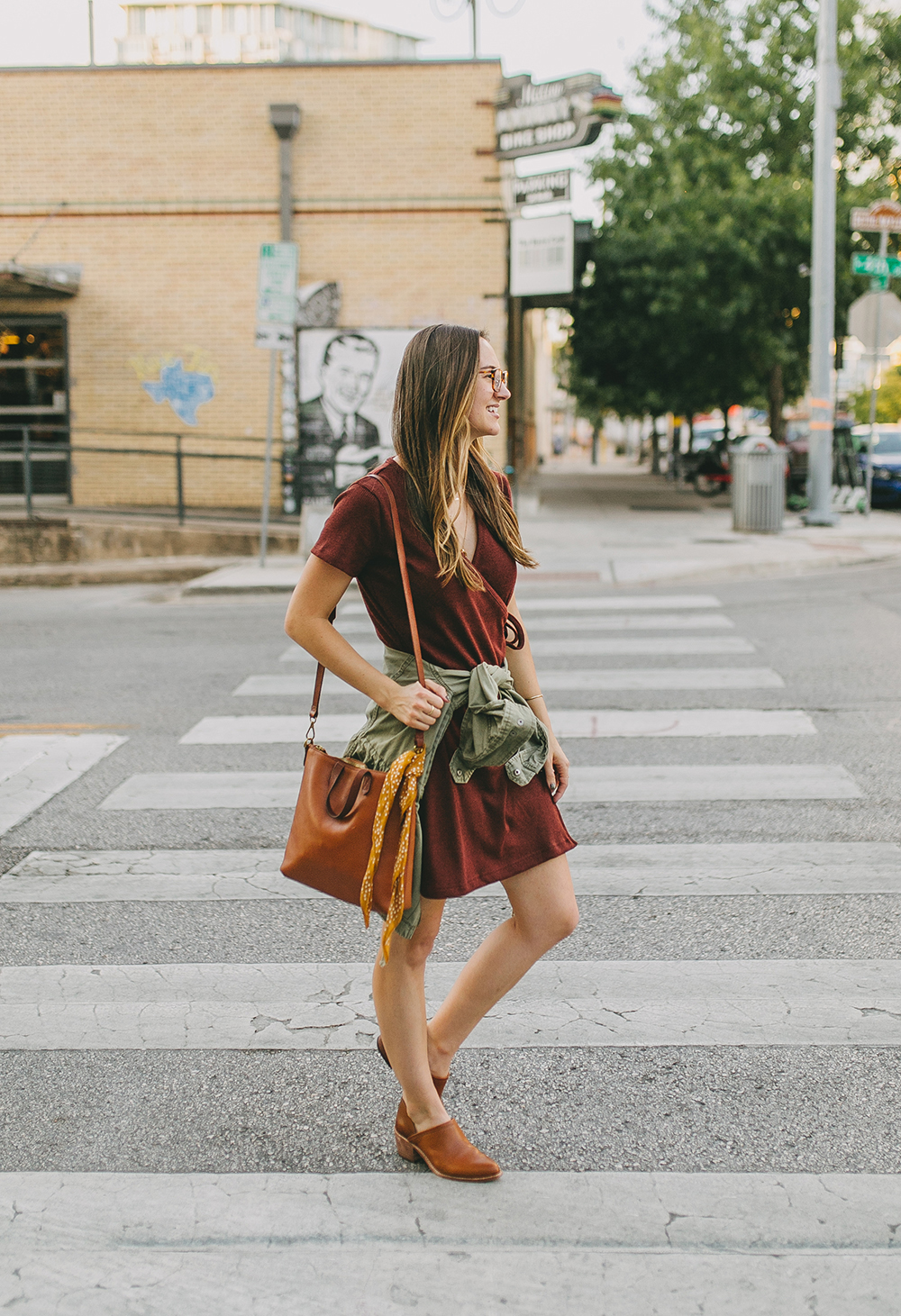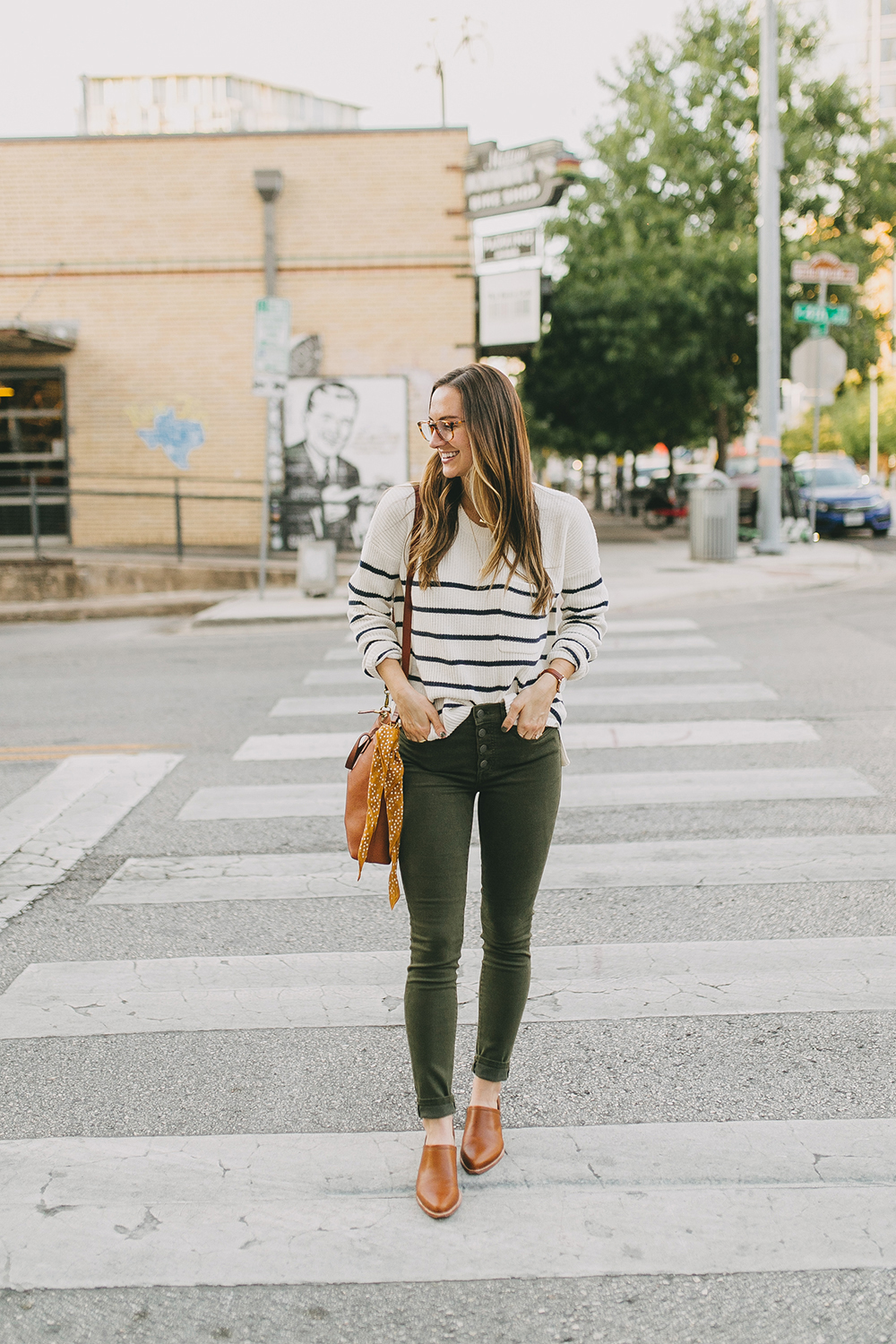 A question I get asked frequently is, "how do you find your personal style?" My answer is always: I wear what feels most "me." Which means, I buy pieces that fit into my lifestyle and make me feel confident and beautiful. I am not a girl about town attending trendy events, so I don't wear swanky dresses or glittery heels – they're simply not practical or worth investing in for me. What I am though, is a mom on the go, enjoying coffee dates with my little man and Blake and more often than not, attending some sort of family event every weekend (football season, birthdays, fam dinners…there's always something going on!). I want to look put together, feel comfortable in whatever I'm wearing and be able to style an outfit quick…time is limited these days!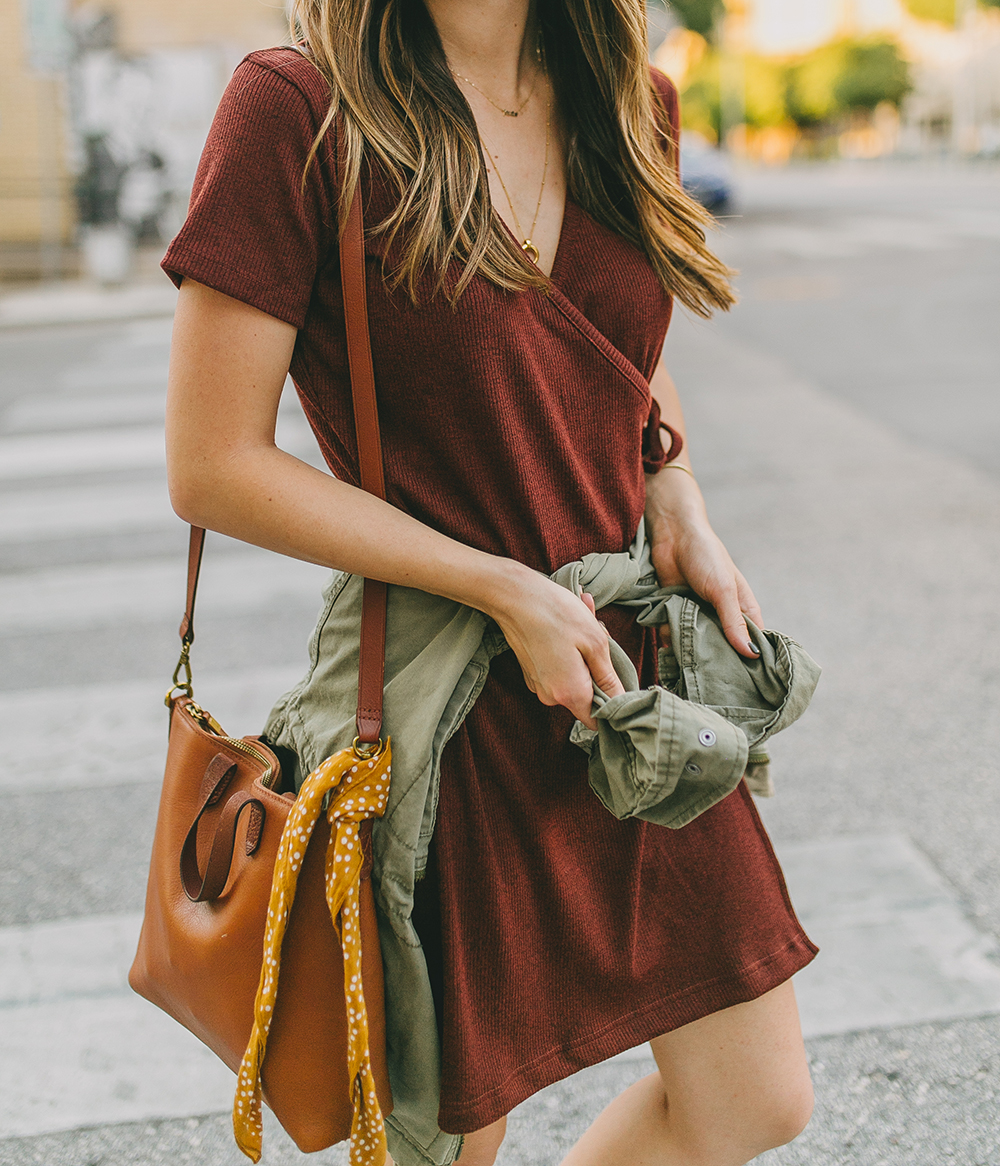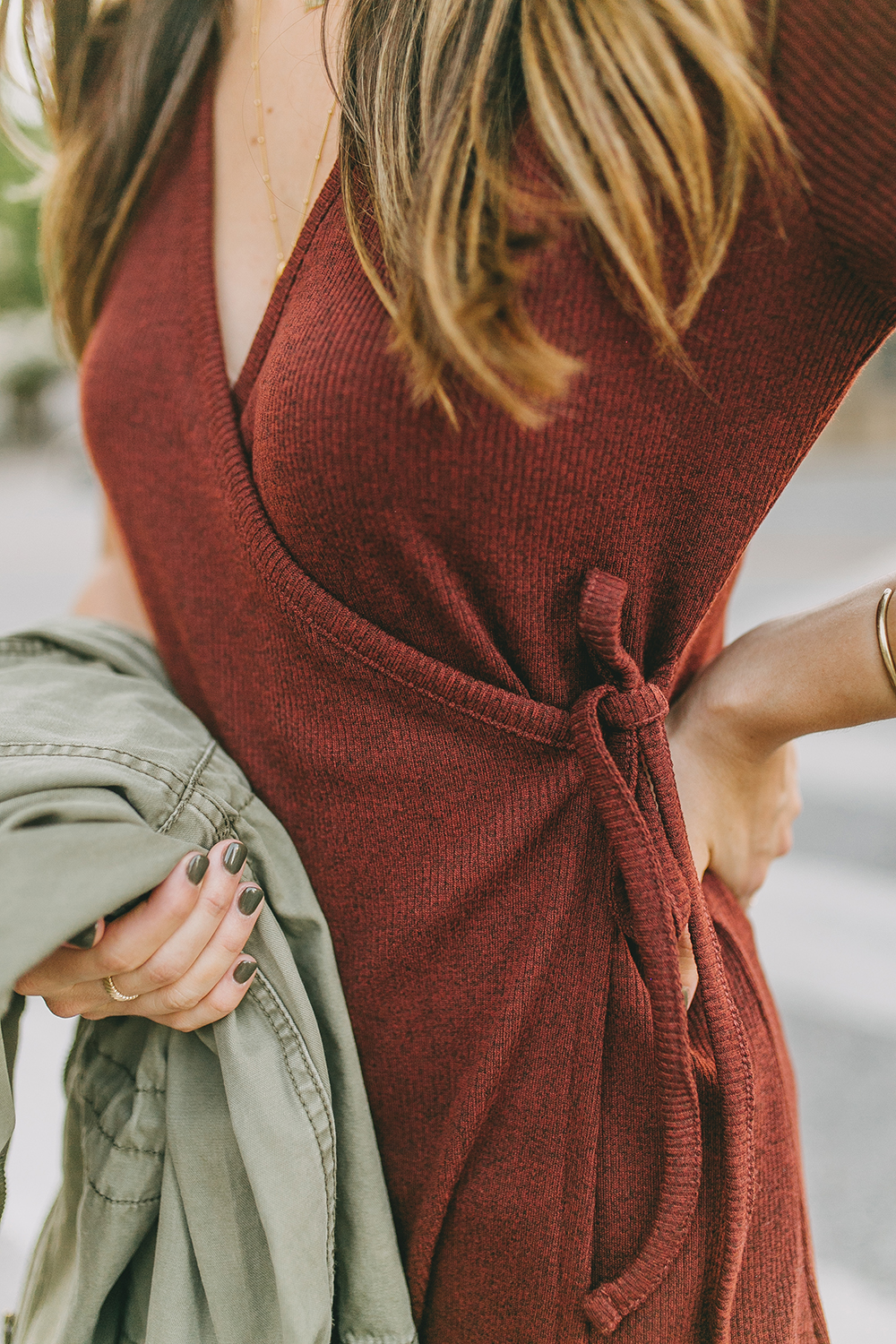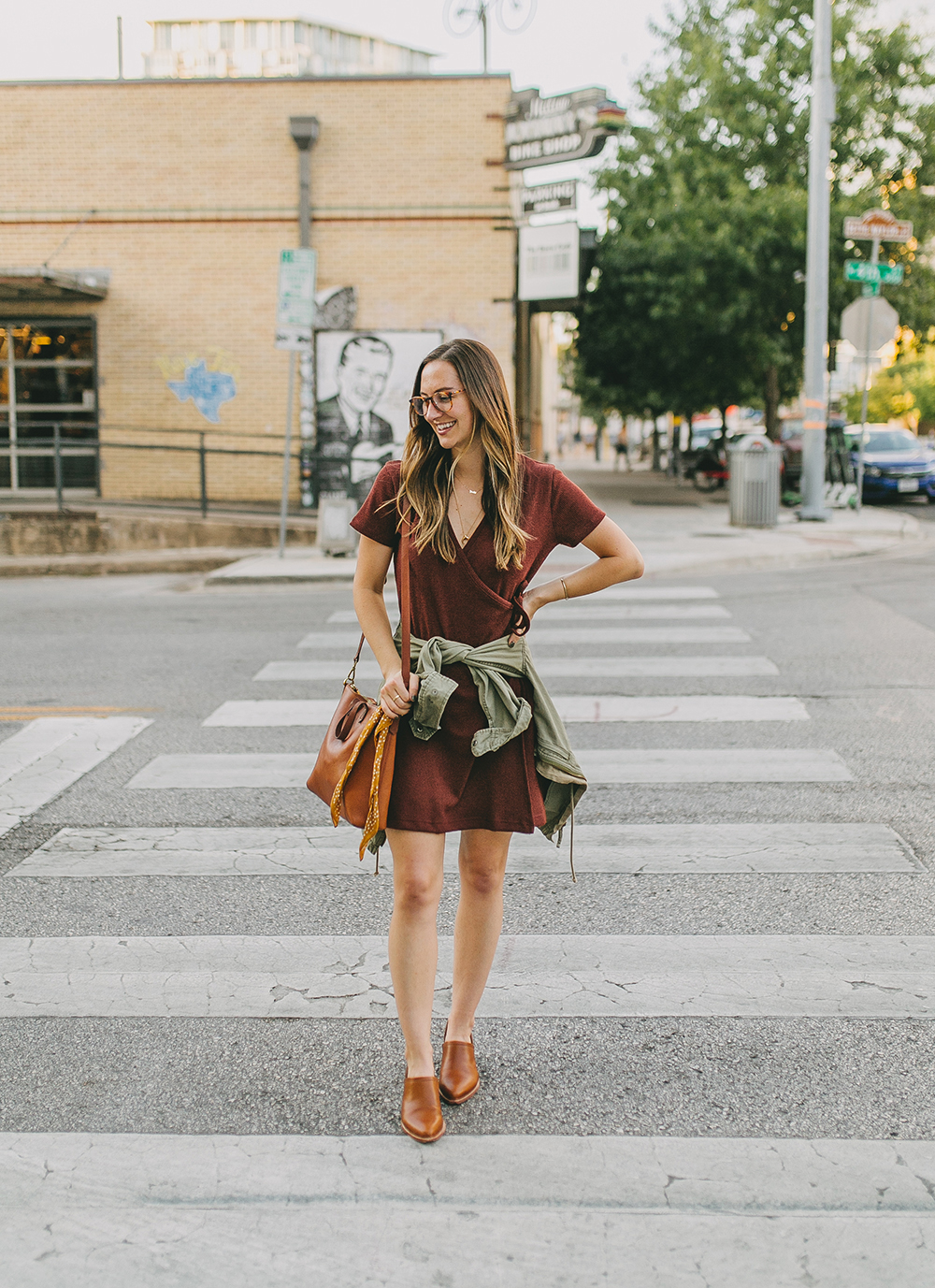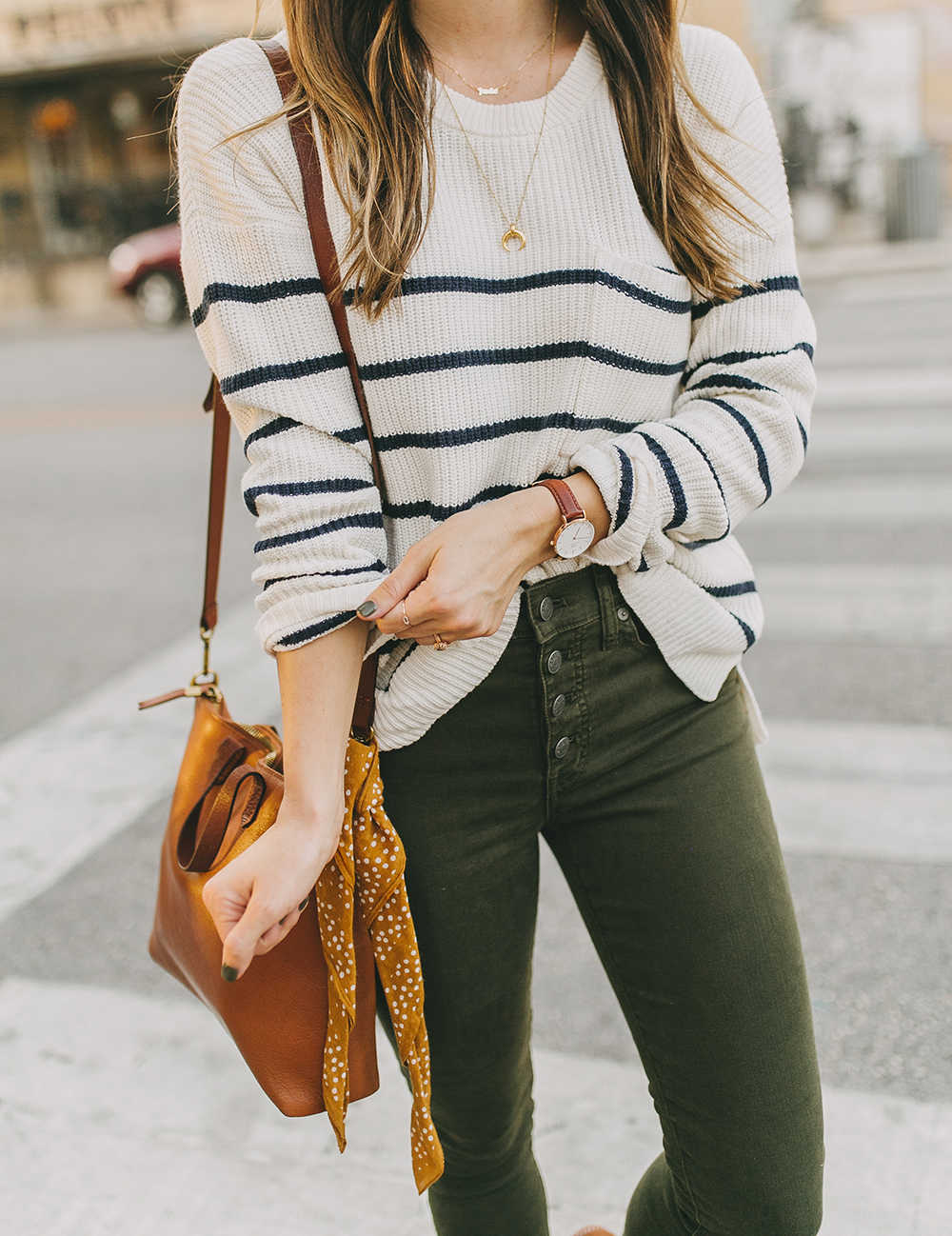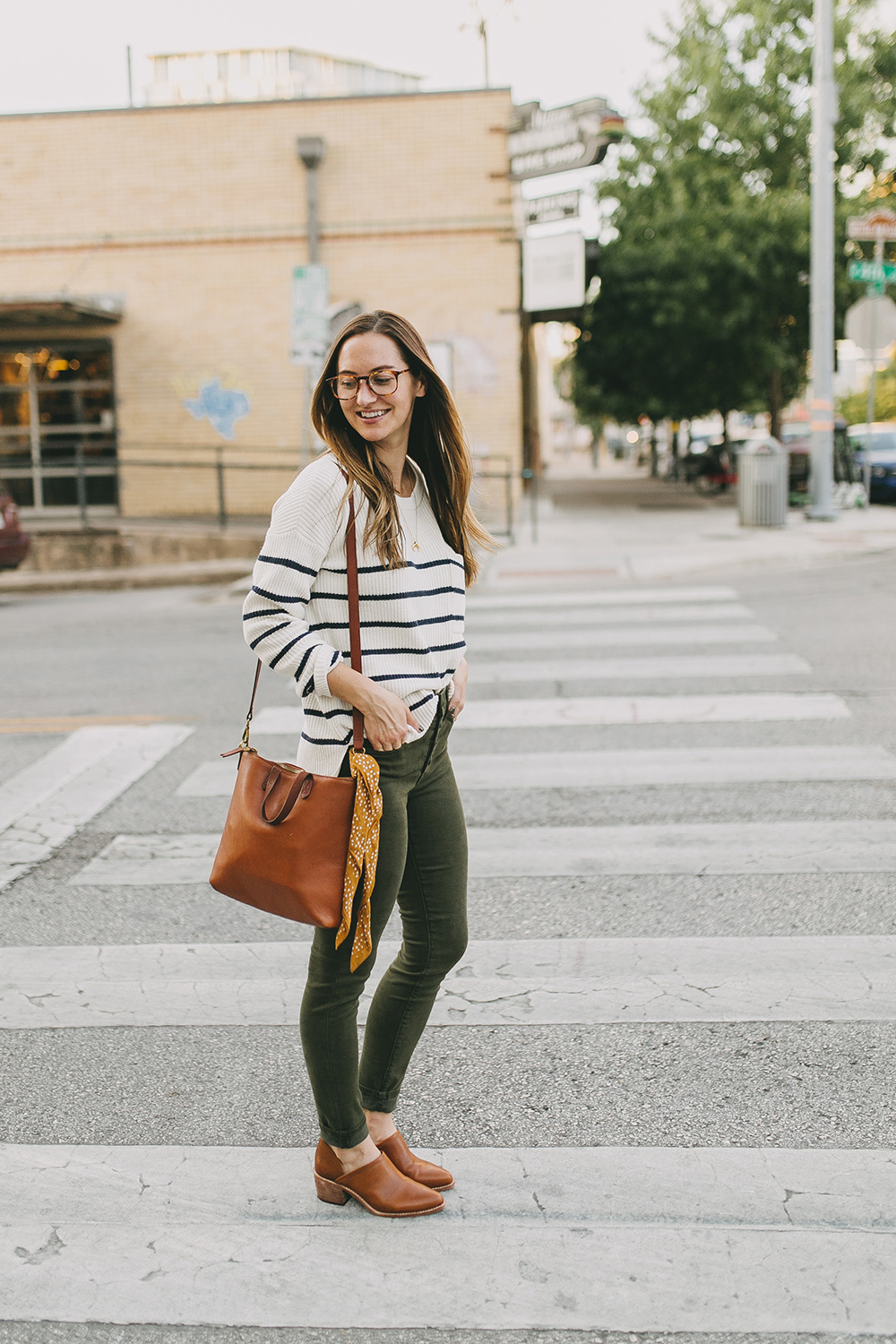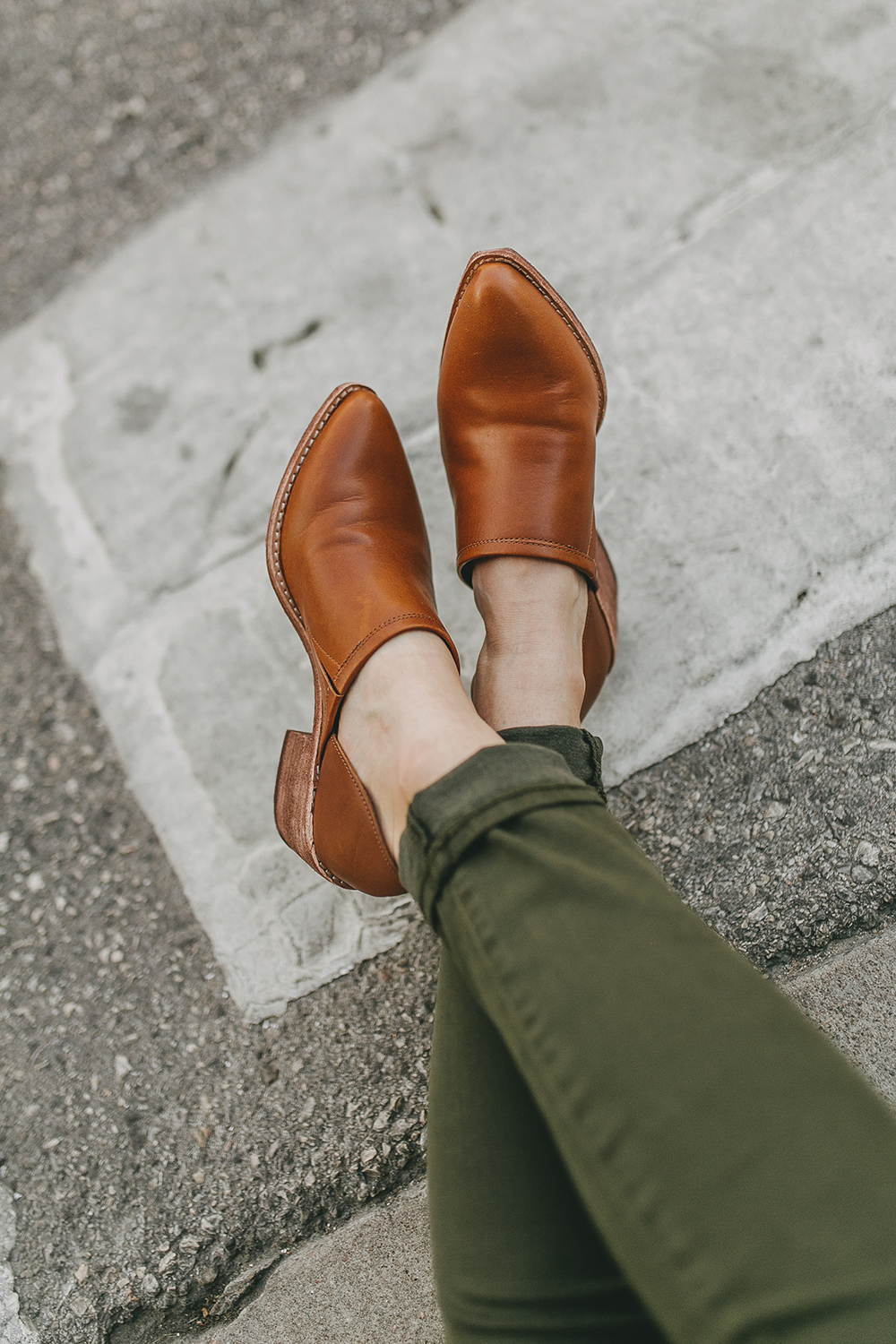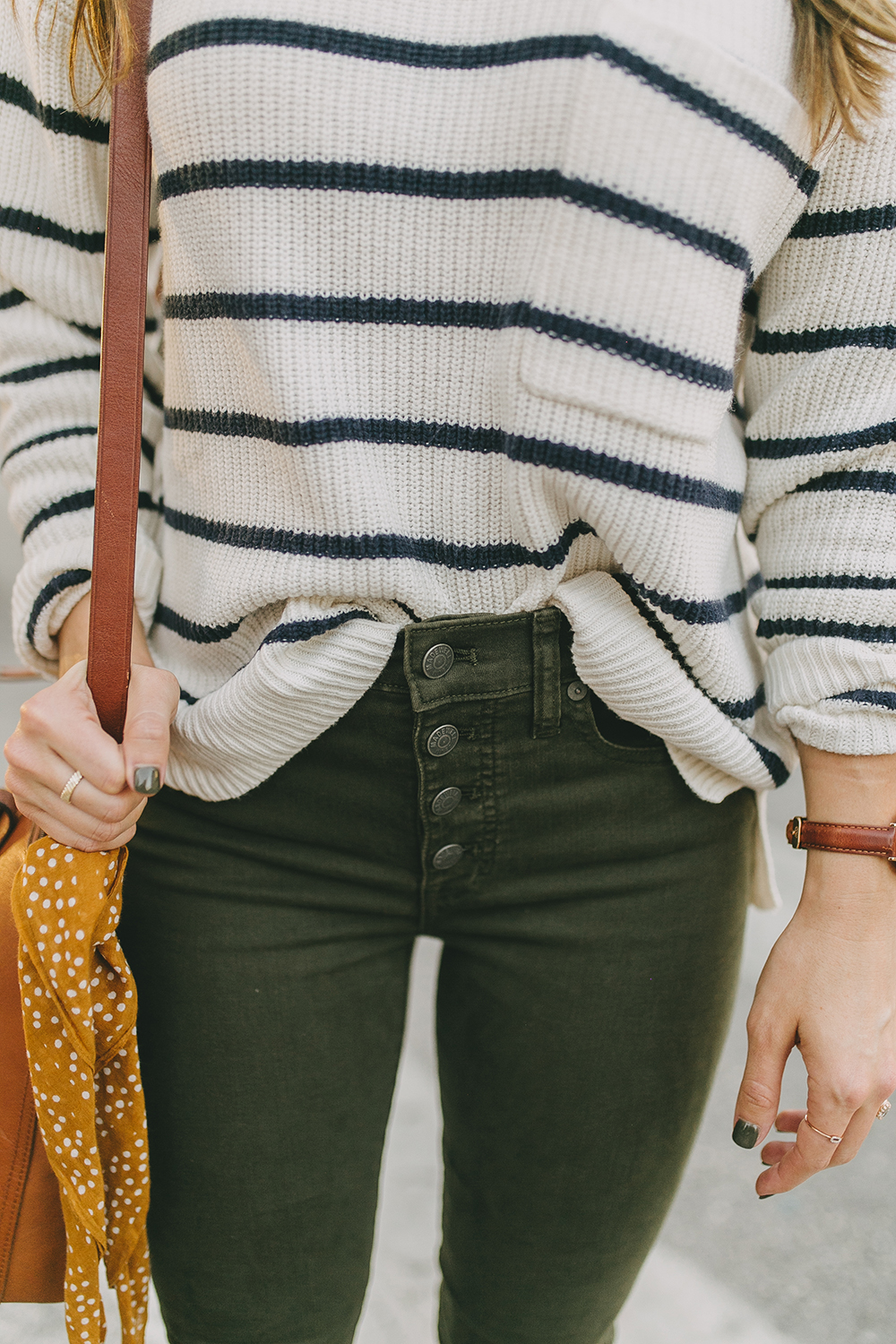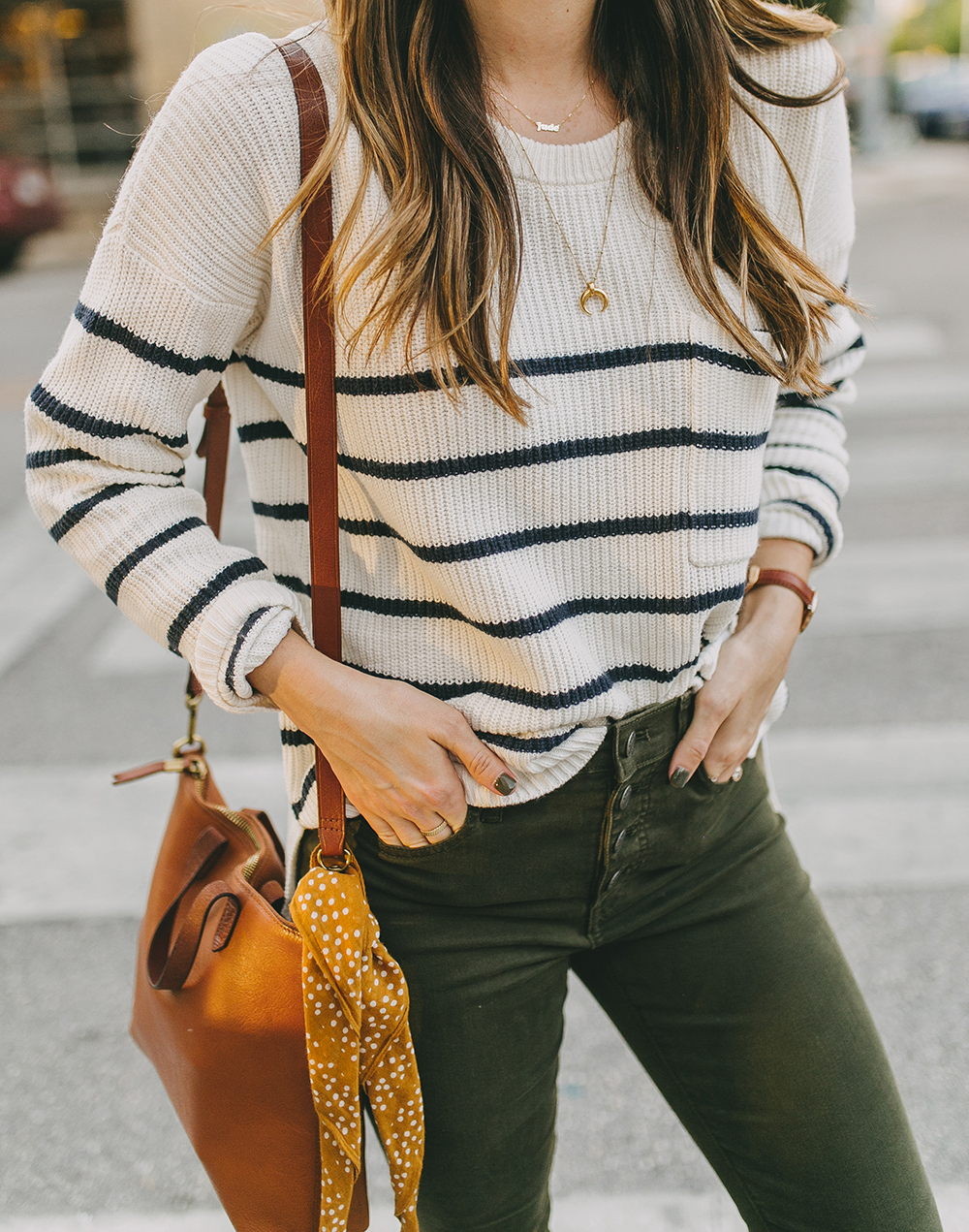 This is where my friends at Trunk Club come in and help to answer that question of how to pinpoint your personal style. I already know I like earth tones, I'm definitely a jeans girl and a cozy sweater goes a long way over here. But if you're still building your wardrobe, Trunk Club is the perfect resource to help you discover your unique sense of style. Trunk Club is a Nordstrom company and you chat one on one with a designated stylist. You share your sizing, price points and can even share links and Pinterest boards with your stylist to show the type of outfits you'd like to wear. From there, your stylist will pick out pieces to fit that particular style AND through their wardrobe feature they send you different outfits you can make out of all the pieces in your Trunk and from previous purchases. In a nutshell, they do ALL the work for you. My favorite part about Trunk Club is that you get to approve every item before it ships. You can swap color options or decline items and ask your stylist to add in a few more options before they send it, too. Needless to say, the customer service is truly fantastic and knowing what's coming in the mail will have you running to the door to meet the UPS guy haha. I am always so excited when my Trunk arrives!
Even though I already feel confident in my style, it's honestly so nice to have someone who understands my aesthetic do some shopping for me. (Remember that part about my time being limited? This is a game changer!!). For my latest Trunk, I told my stylist that I was in need of some some fall essentials I can wear in Austin. As y'all know, we're not quite into scarf weather over here, so light knits and slip on shoes are a perfect way to dress for the weather. I loved every single piece she added to my Trunk and honestly felt like it was the most "me" Trunk I've ever received. I also love how Trunk Club stylists add in their own touch by picking out pieces that stretch my comfort zone a bit. Olive denim probably isn't something I'd pick out myself, but after trying these on, I am in LOVE and so glad she sent them! They've become a great everyday staple pant over here and I've already worn them a ton.
Trunk Club makes it super easy to keep what you love and send back the rest. The $25 styling fee is credited towards any purchase you make and they provide a return shipping label and tape to repackage (…seriously, they have thought of everything!!). Trunk Club is an on-demand styling service, so if you have an occasion you'd like some help with (fall wedding guest attire, cold weather getaway, etc.) or you just need a wardrobe refresh, they are here to help. Truly, I can't recommend their services enough…I've had such a wonderful time working with their team and am constantly impressed by just how thought out every detail of the process is. From the first communication with my stylist all the way to trying on new clothes in the comfort of my own home (…with Jude in his bouncer next to me, ha!), they totally nail it every time.
I'm so excited to add these pieces to my list of fall staples I'll be wearing all season long! Looking to discover your own personal style? Learn more about Trunk Club here!
A big thank you to Trunk Club for sponsoring this post! All opinions are my own.