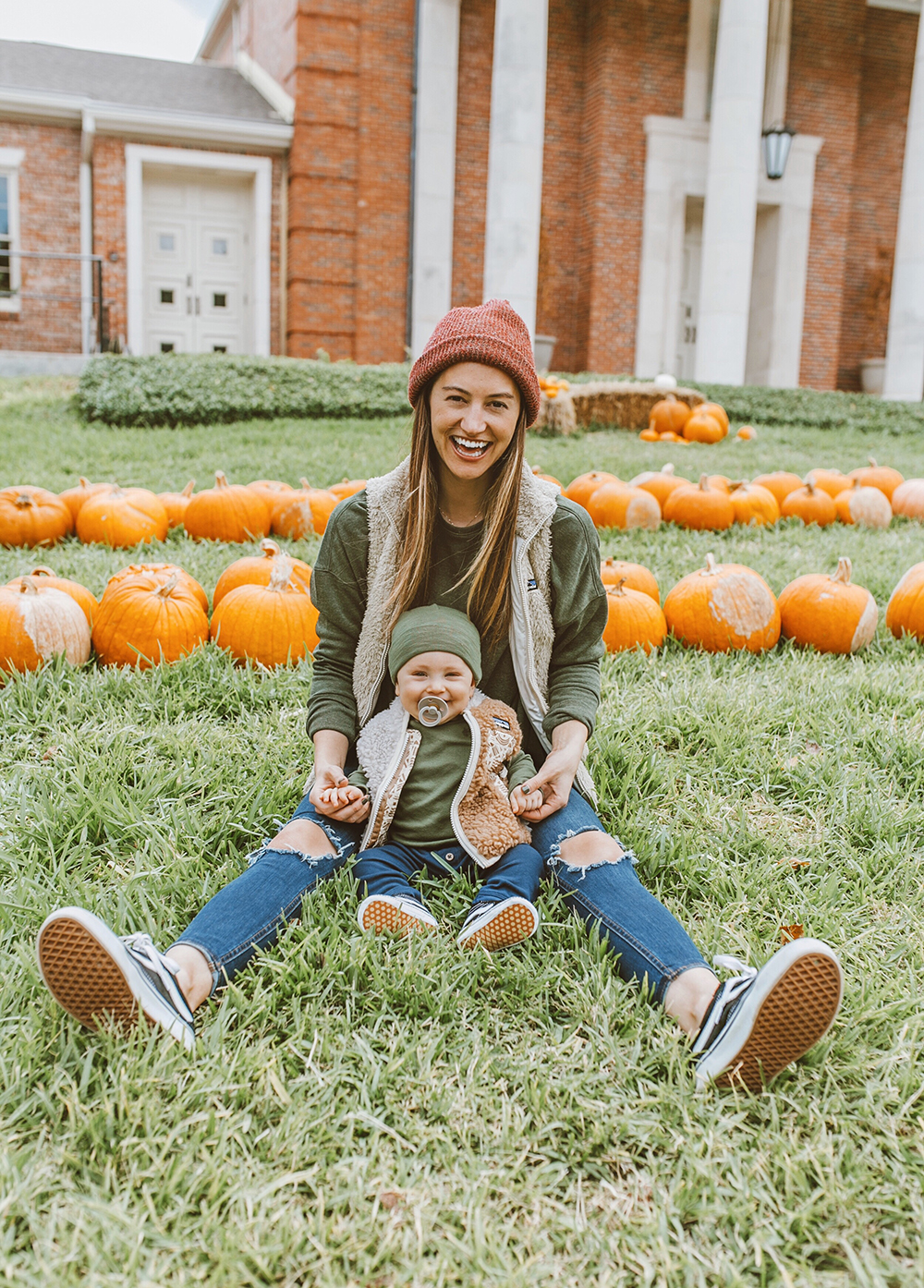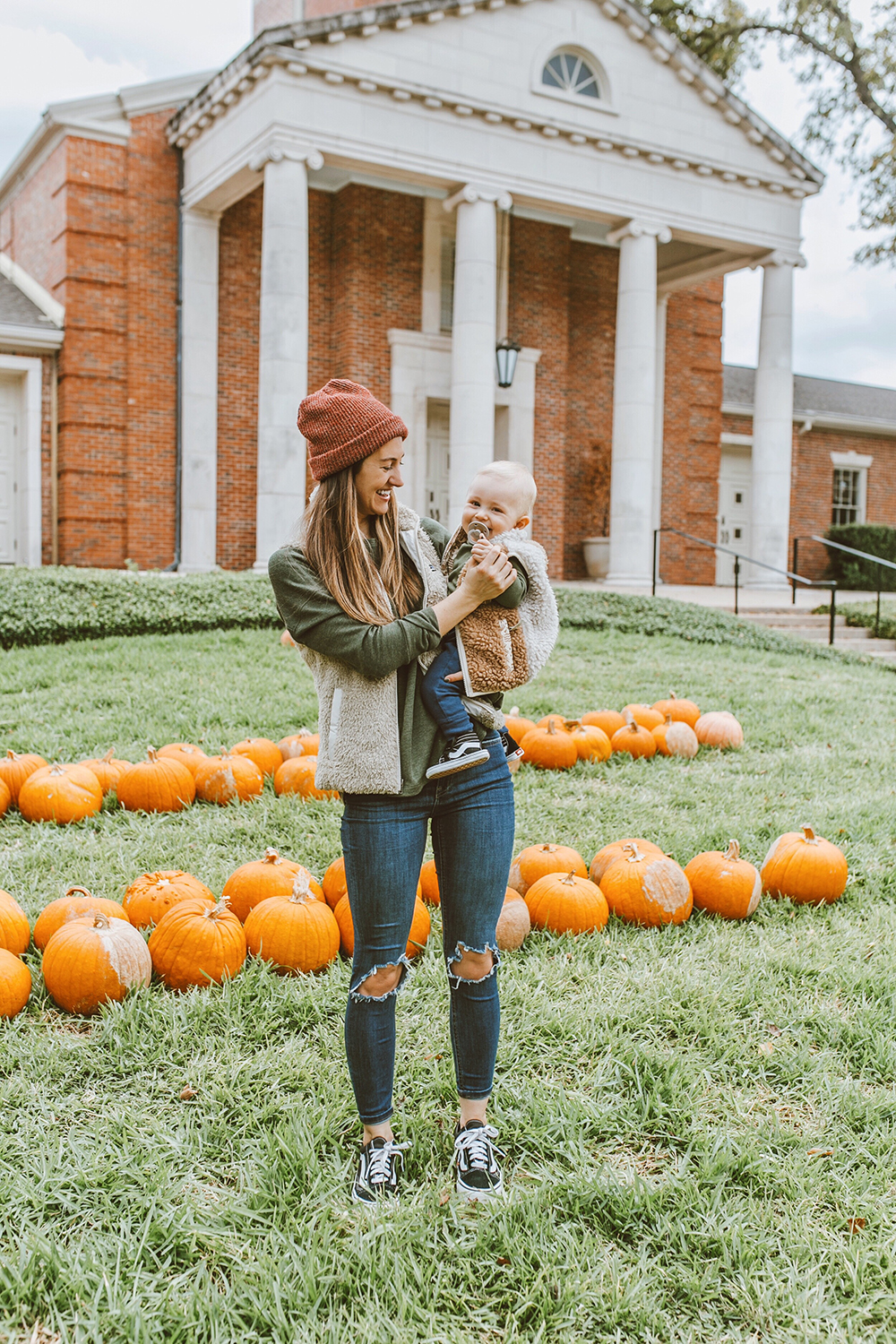 Best fall season yet! Pretty certain every holiday this year will be our best one yet, thanks to one special little guy. Picking out pumpkins is always a fun annual activity, and this time was particularly adorable because I got to dress Jude in a matching mama and me outfit. Call me a dork, but man, I live for this stuff! Also…infant Patagonia vests?! I die!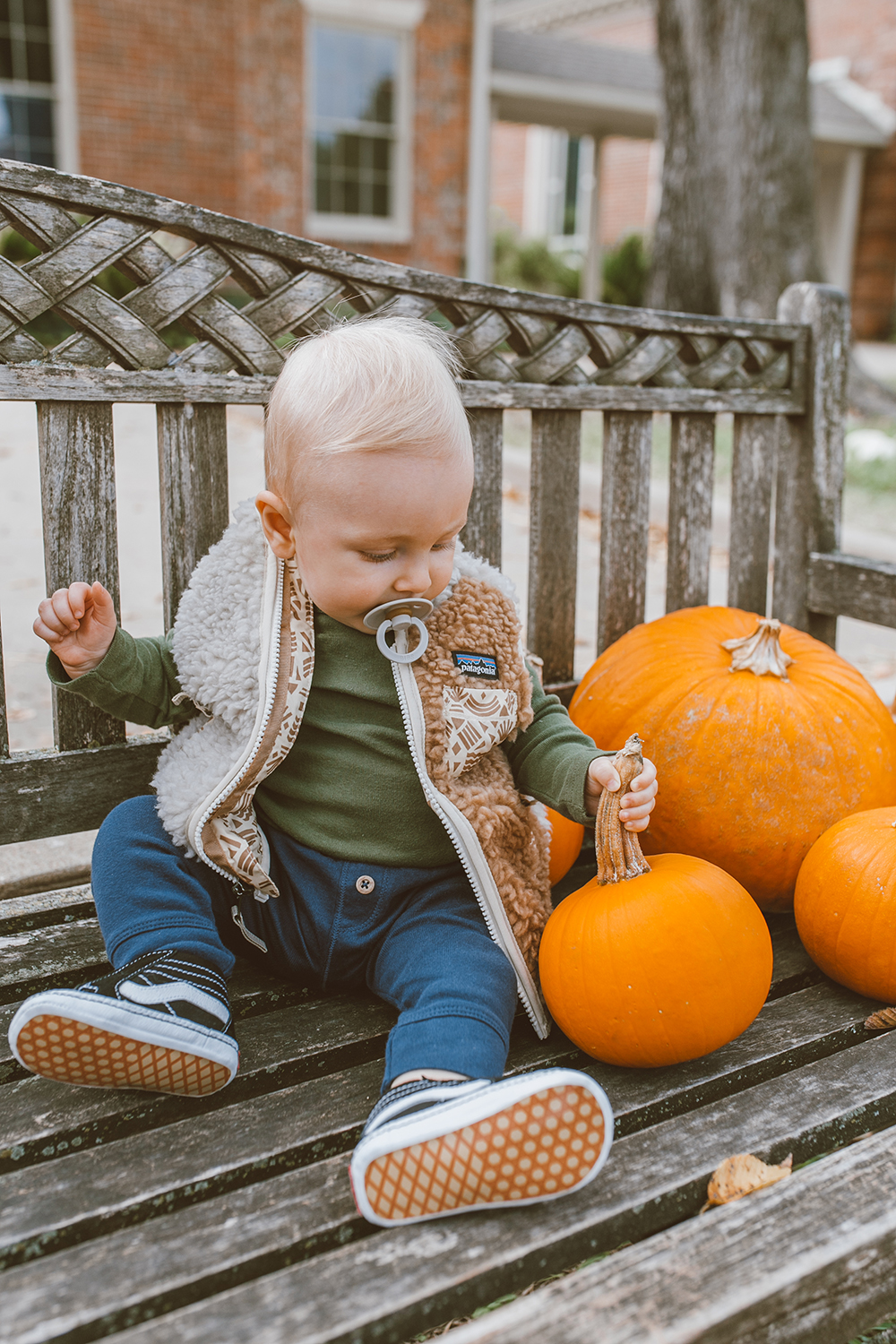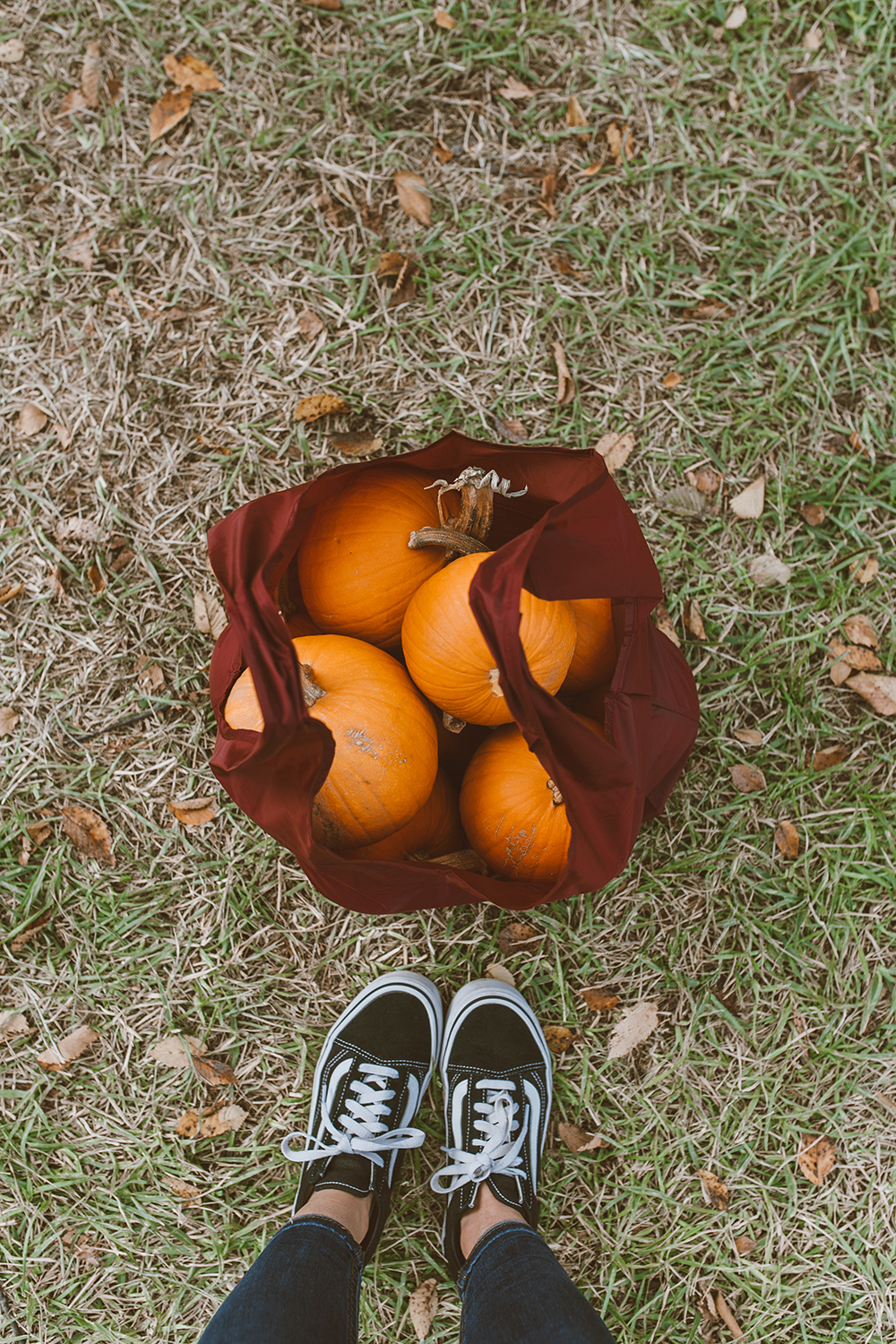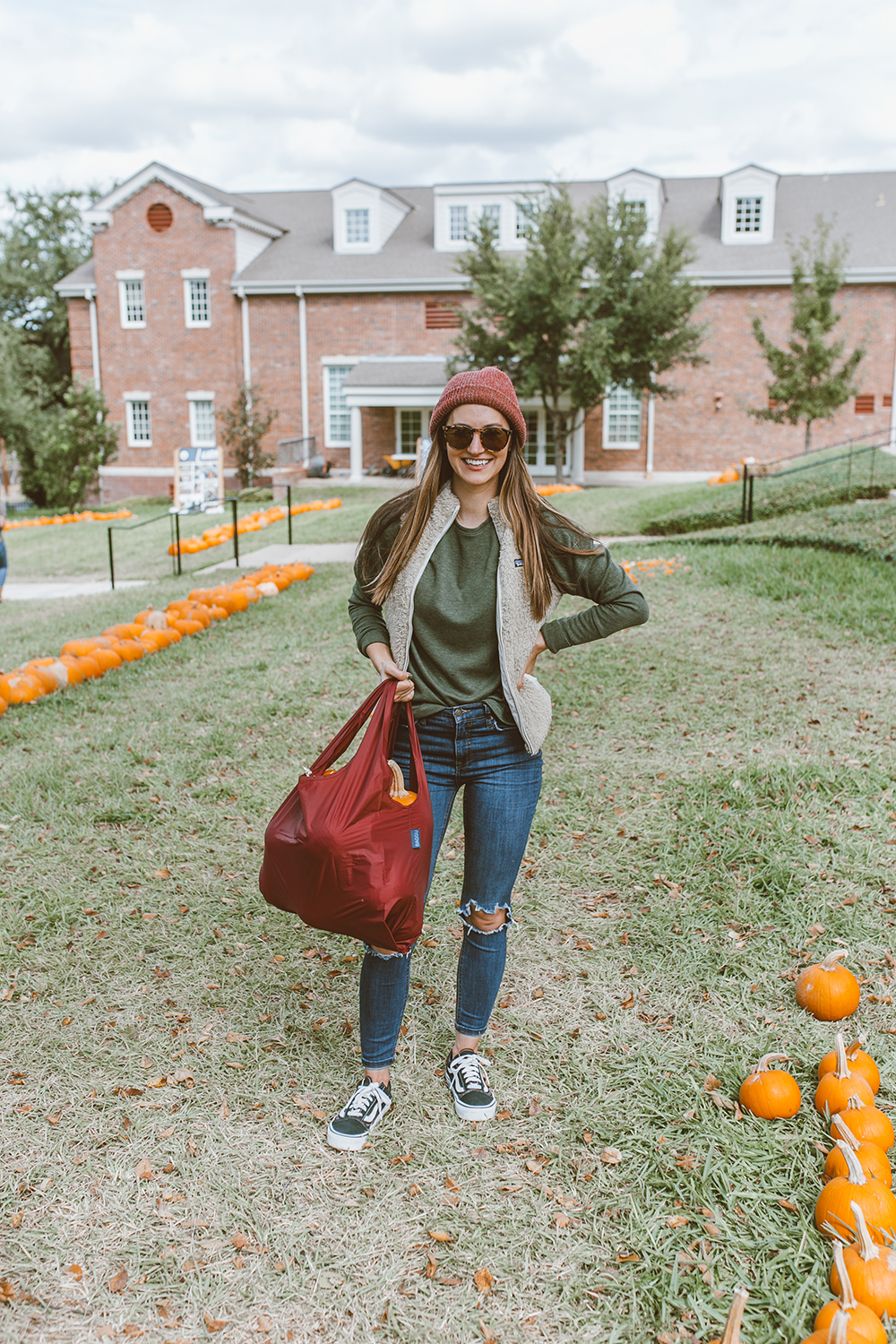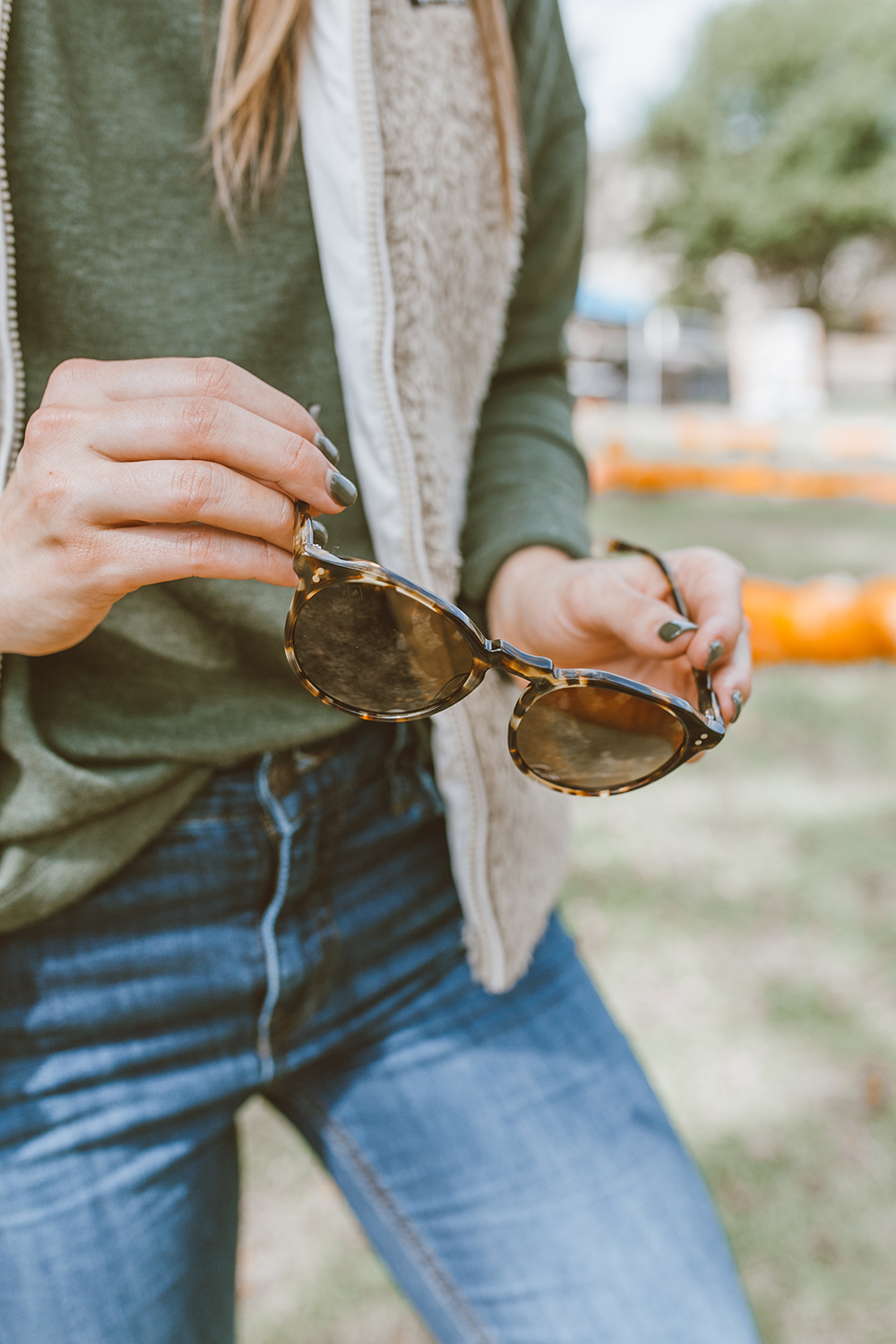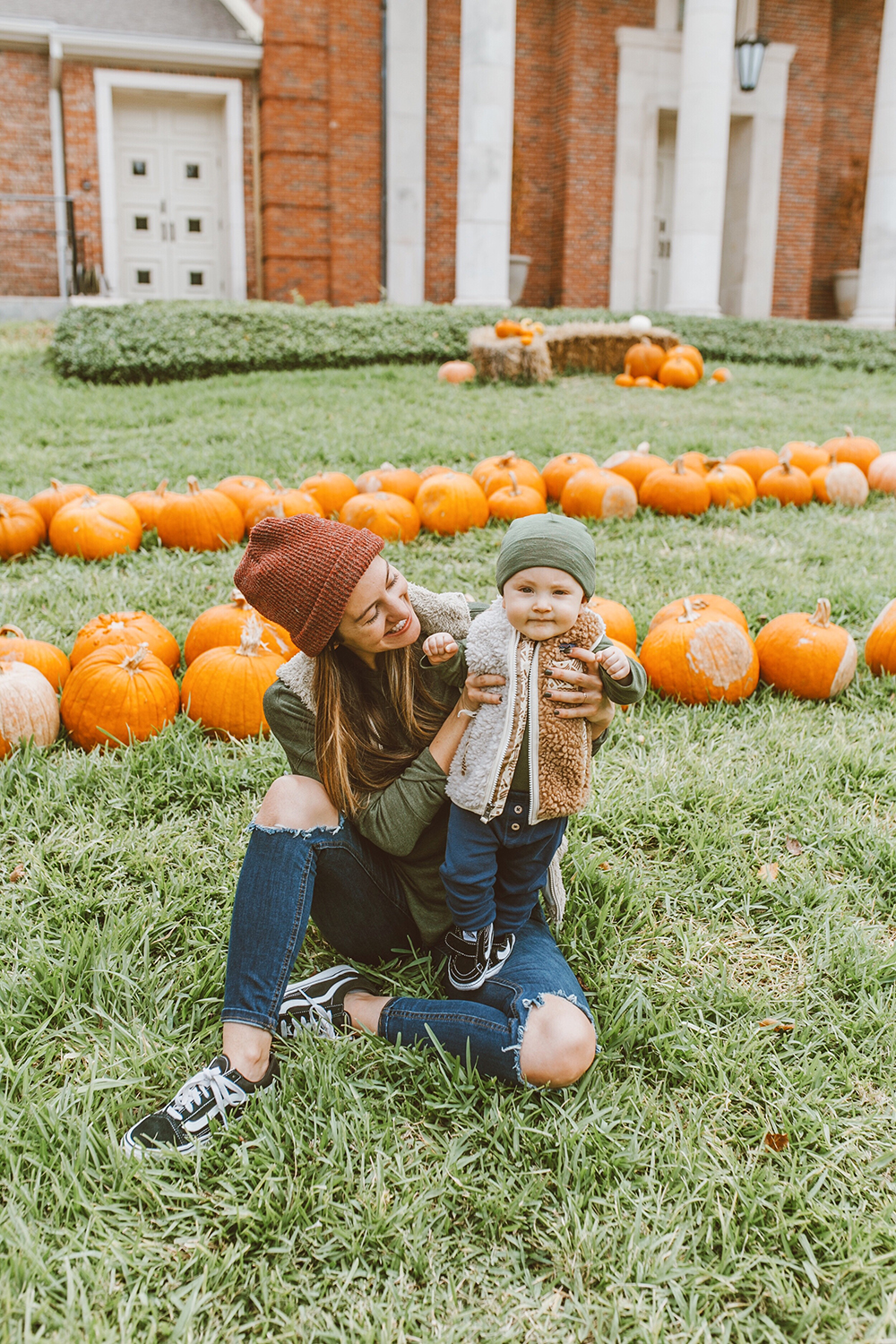 The weather has been magical lately and we're finally able to bust out our layers without breaking a sweat by noon. The thermal top I'm wearing is by Backcountry and it's got such a nice thickness to it. It's high quality and super warm, I'm wearing a medium. My Patagonia Los Gatos fleece vest has been a favorite for years and it's perfect for those chillier mornings when an extra layer is necessary. I've always been a big fan of vests because they're so easy to take on and off as needed, and being able to put your hands in pockets without overheating is a major plus! I've got on a size small in the vest and it's the khaki color. Lastly, my sunglasses are RAEN and they're gorgeous! Tons of color options and they're super comfortable and clear.
Now that I've got Jude, shopping for winter gear over at Backcountry has new meaning…ALL THE TINY, DARLING THINGS! I scooped up a matching vest for him (size 6-12mo) and layered it over a onesie with some cozy pants and matching Vans cradle shoes (OMG. SO. PRECIOUS). They have tons of awesome kiddo gear and this jacket is next on my list for him. I also scooped up this $19 Patagonia tee that I couldn't resist. So fun!
As always, Backcountry nails it when it comes to outdoor gear for the whole fam. I love their selection of brands: Patagonia, Pendleton, North Face, Vans, Free People and hundreds more. Austin in the fall is the absolute best time to get outside and enjoy the cooler, crisp temperatures! Excited to enjoy more fall "firsts" with our little dude.
Ps. If you're into reusable bags (…and who isn't?), Baggu has SO MANY fun color and prints. These things are awesome and fold up teeny tiny so they're easy to store and bust out as needed…and clearly they can hold a ton. Highly recommend!
Use code LIVVY15 to take 15% off your first Backcountry order! (Exclusions apply).
JUDE'S VEST / JUDE'S SHOES/ MY VEST / TOP / SUNGLASSES / BAG / SHOES / BEANIE

SHOP MORE BABY FAVORITES

A big thank you to Backcountry for sponsoring this post! All opinions are my own.