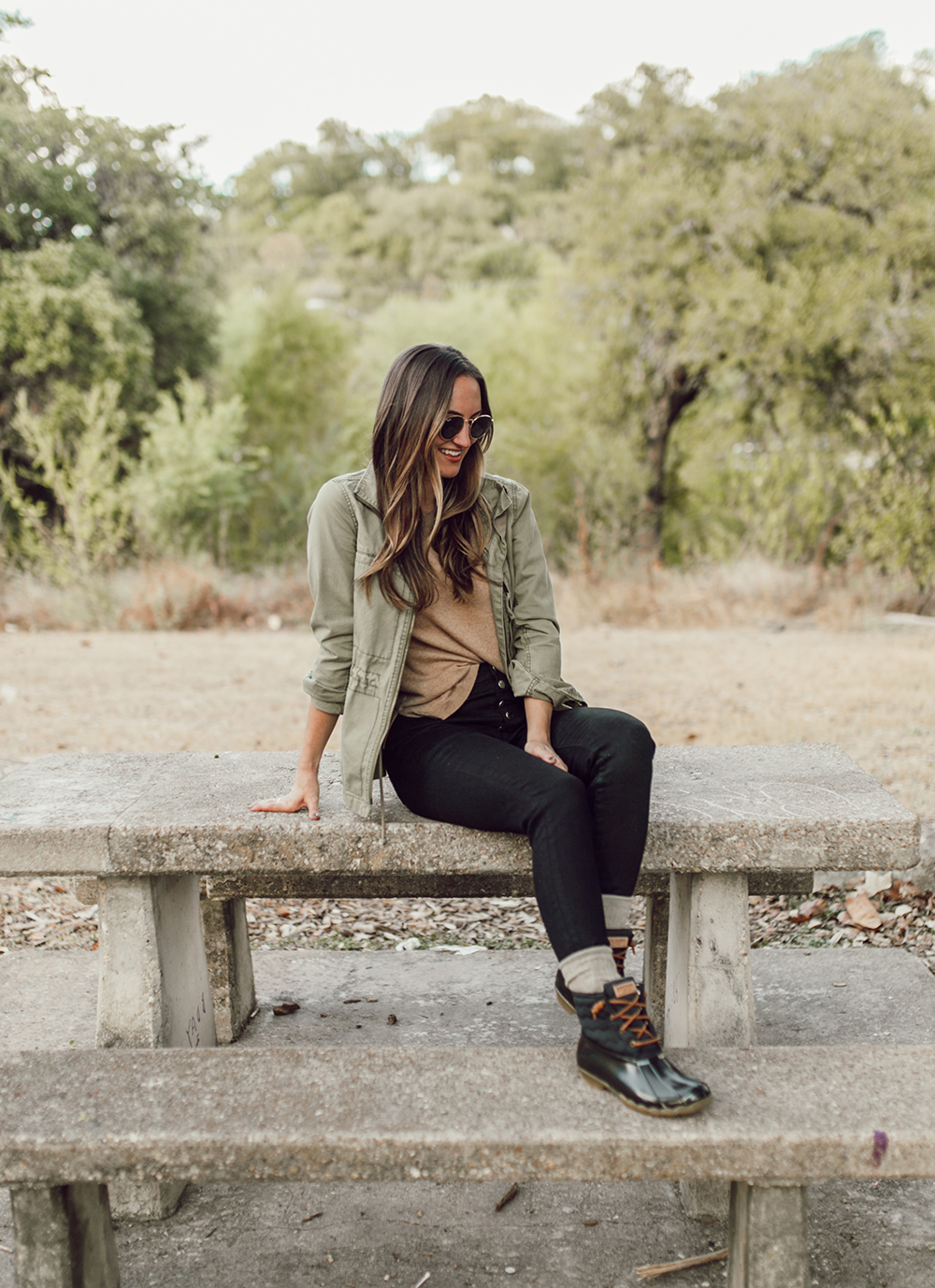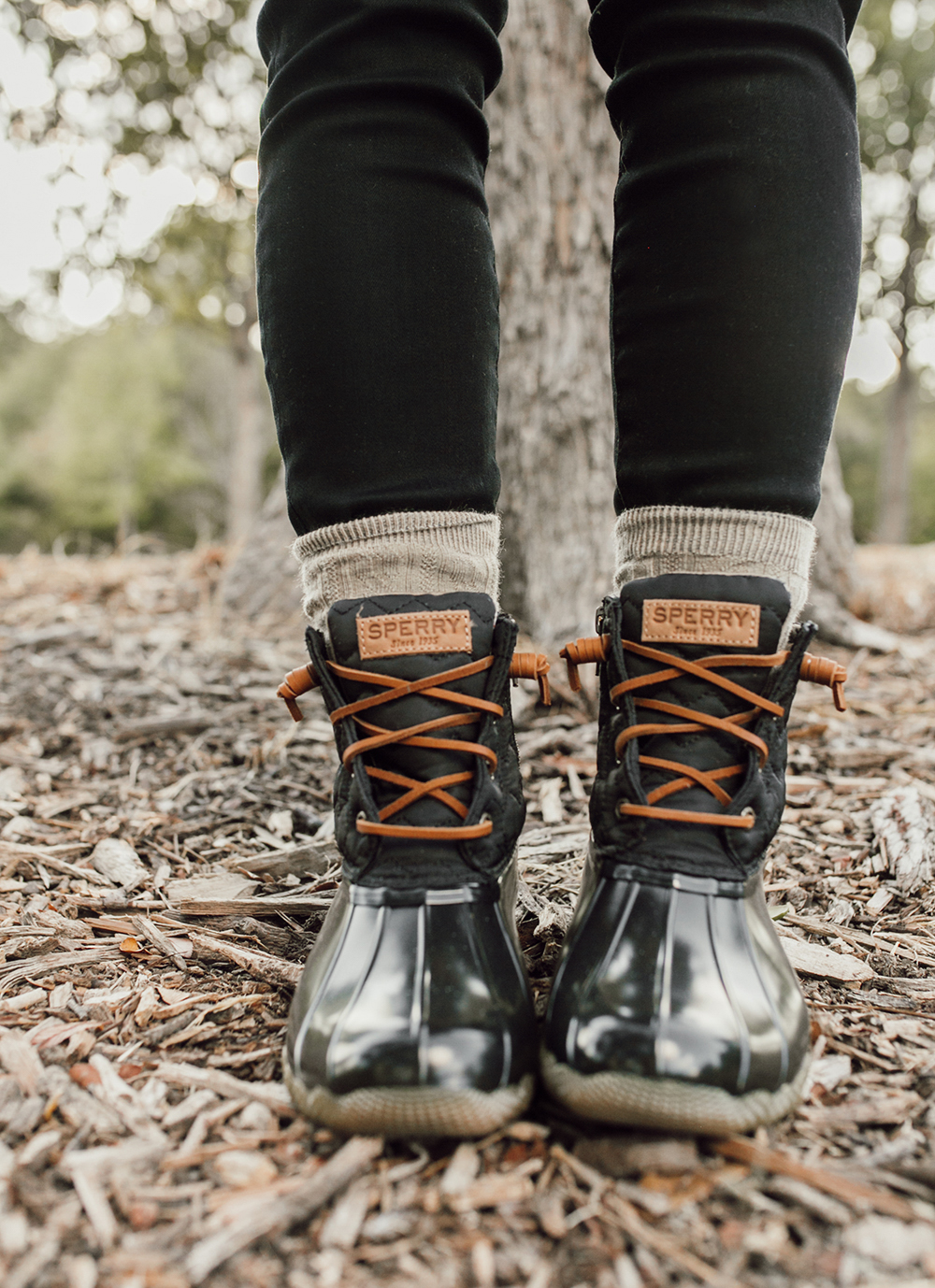 It finally feels like autumn in Austin this week and we are enjoying every second! Cool, crisp mornings spent outdoors…it feels so good to get out of the house and soak up the beautiful change in seasons. Generally, Halloween is the turning point for this city…it finally cools off for good and moody weather is here to stay. No complaints here that fall has arrived a little early (and fingers crossed is here to stay)…happy to have more time to relish in cozy socks and boots weather!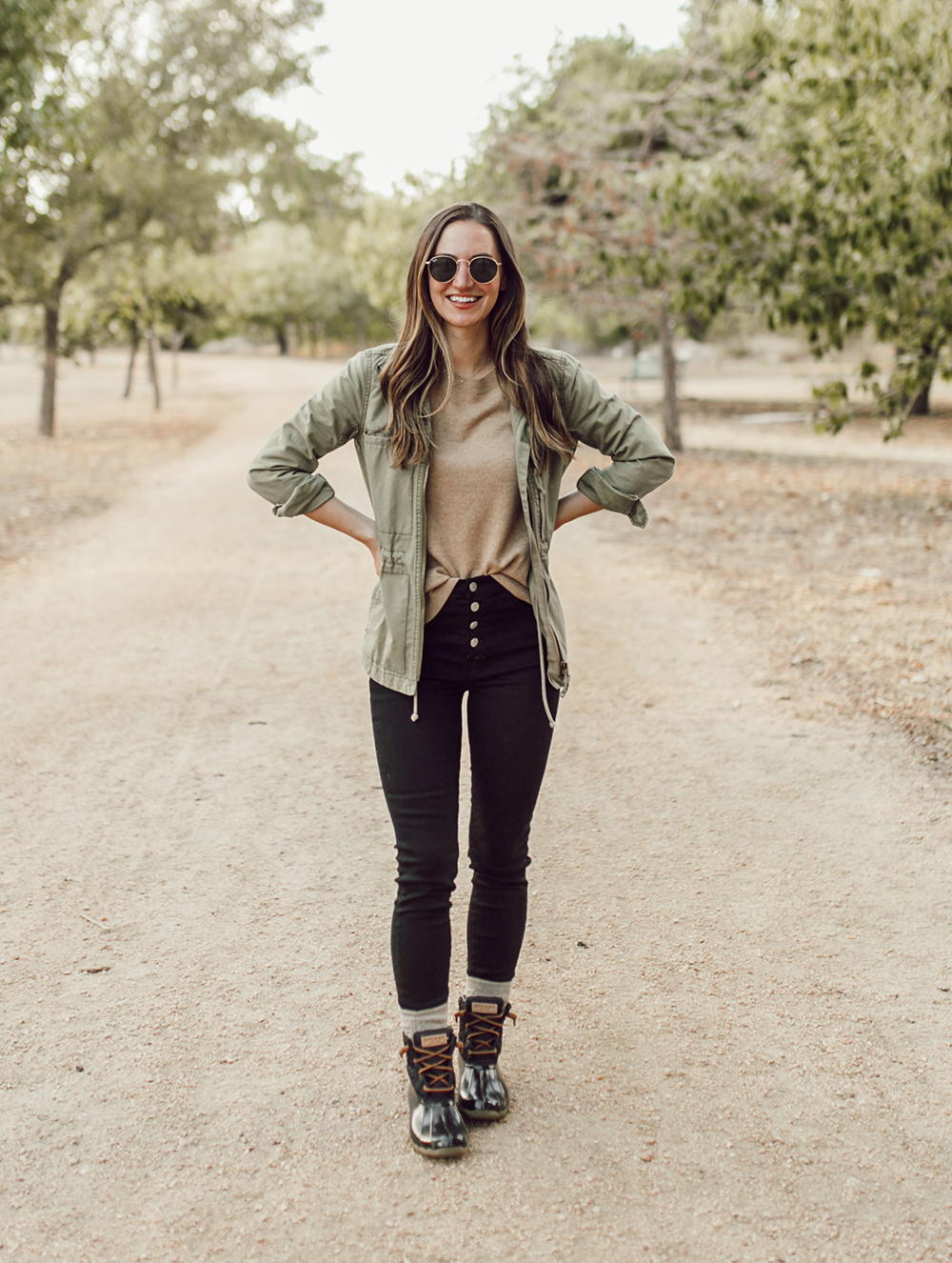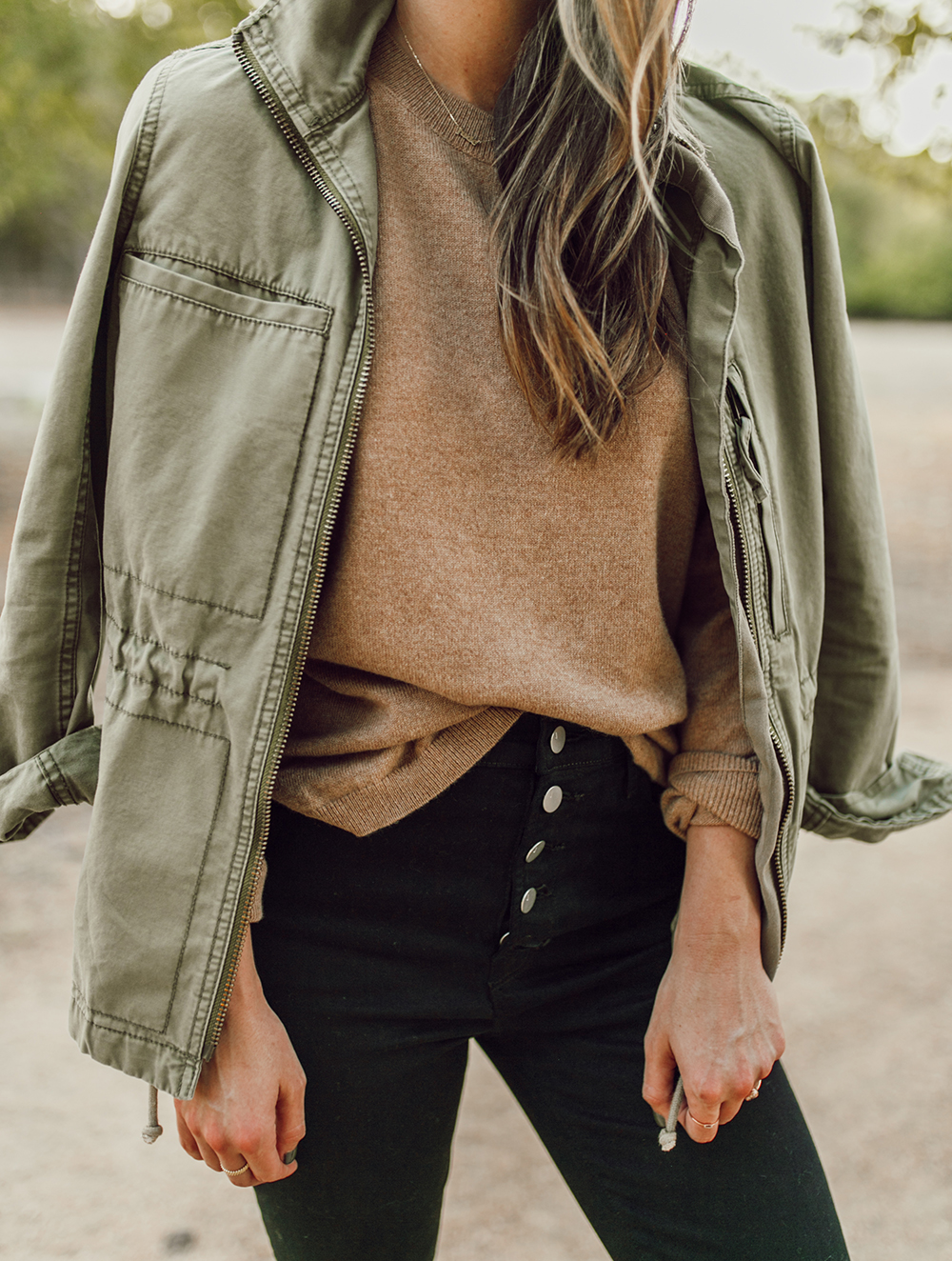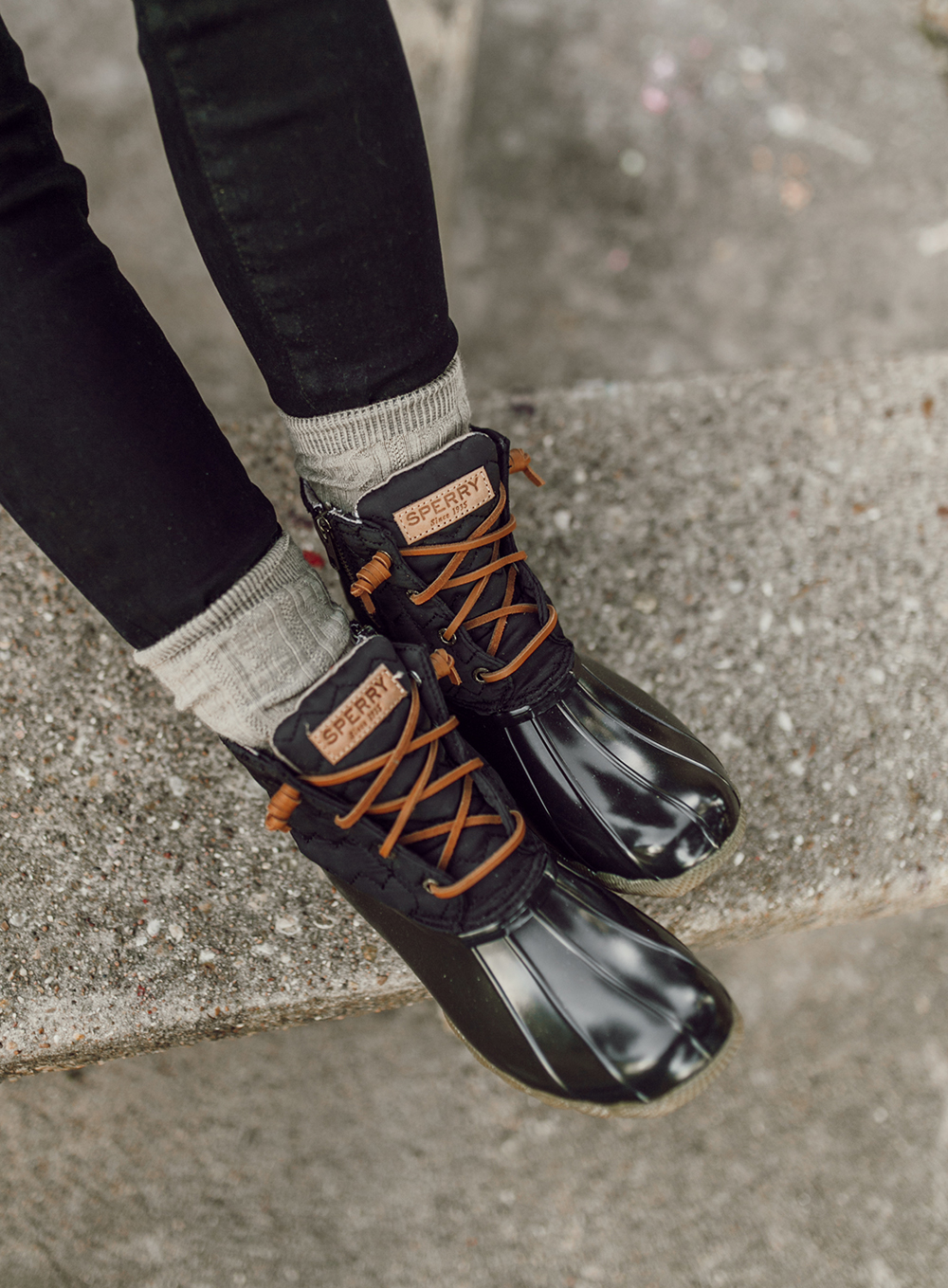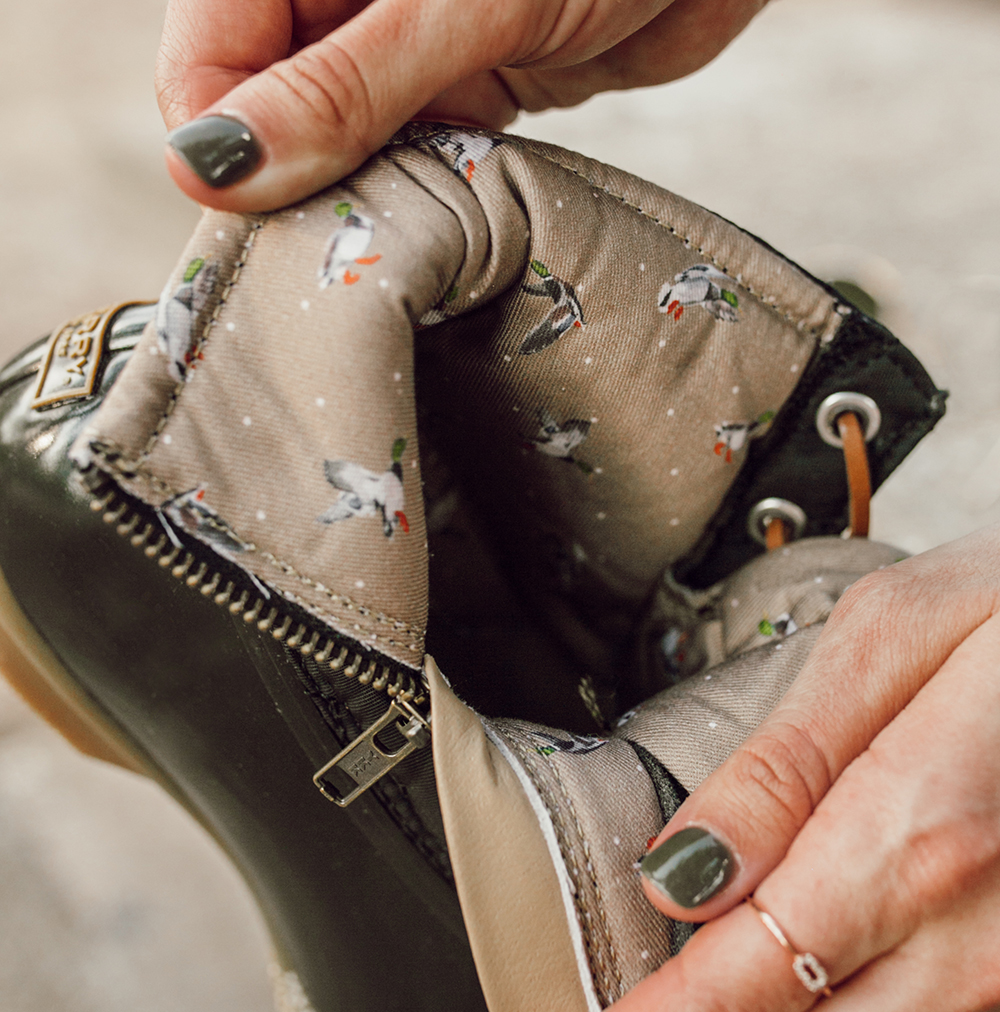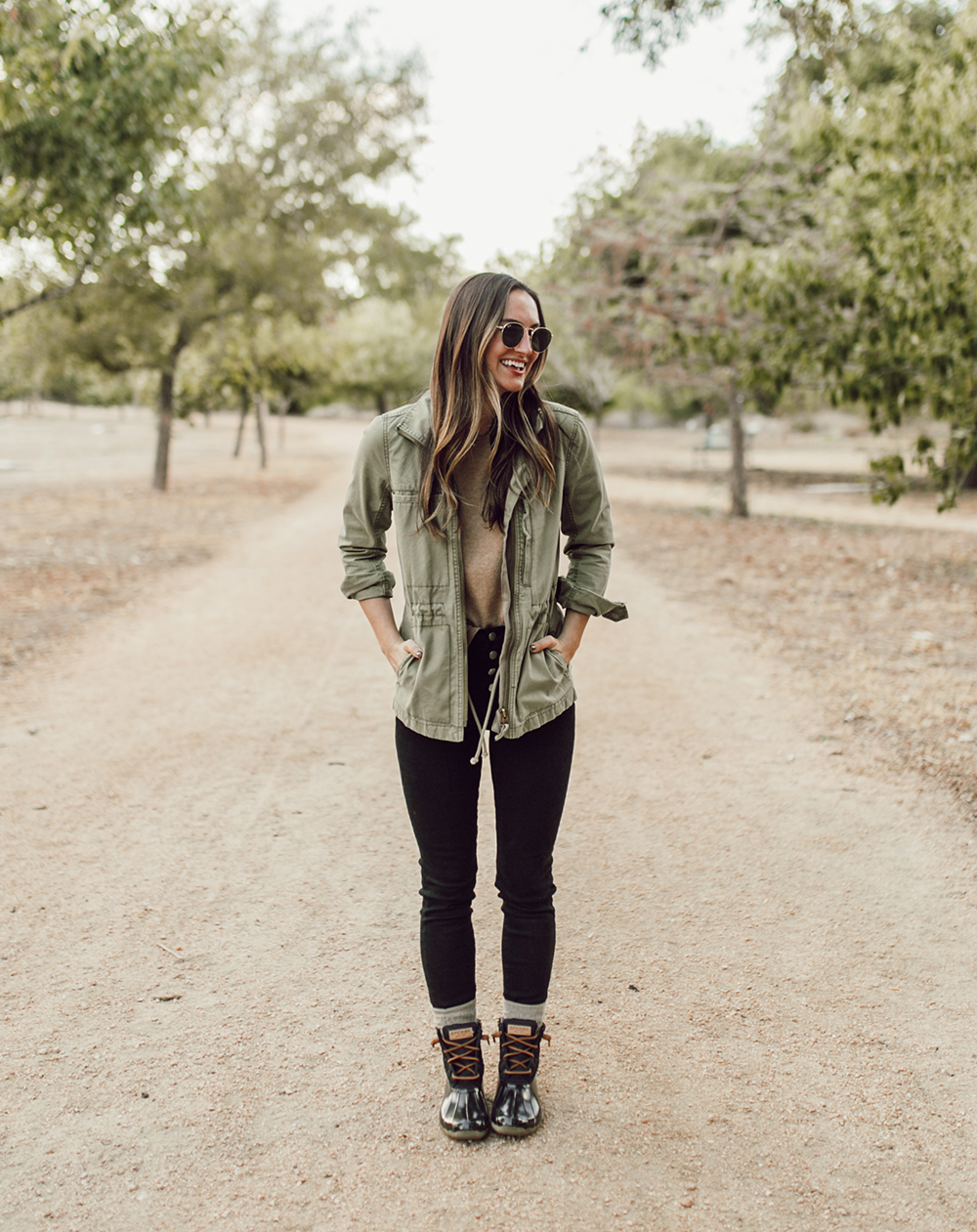 Whether your city has finally cooled down or you're headed on a cold weather getaway, scooping up warm and water resistant boots is a must. The shoes in this post are the Saltwater Duck Boots by Sperry and this is my second pair – I wore the first pair like crazy! When my friends and I went to Iceland years back, my Sperry boots took a major beating and kept my feet dry and warm throughout our adventures. I still have my ol' reliables and bust them out when it's cold and rainy in Austin. Which is why I was so excited to partner with Sperry and chat about this black on black chevron combo. They look great with jeans (and would also be cute with leggings and an oversized sweater), they're cushiony and super comfortable, and a perfect neutral to wear for years to come. Also…how darn cute is the duck print inside?! SO darling and fun. I always love little details like that. Lastly, the zipper is on the side of the boots, which makes them very easy to throw on and go. (Another well thought out detail!).
I've been buying Sperry shoes since college and the brand continues to remain timeless. Not to mention, their price points are awesome and they've come out with a bunch of adorable and practical boots perfect for taking on those chilly, wet days ahead. I'm sharing more of my favorites below!
BOOTS / JACKET / SWEATER / JEANS / SUNGLASSES
SHOP MORE SPERRY FAVORITES
A big thank you to Sperry for sponsoring this post! All opinions are my own.