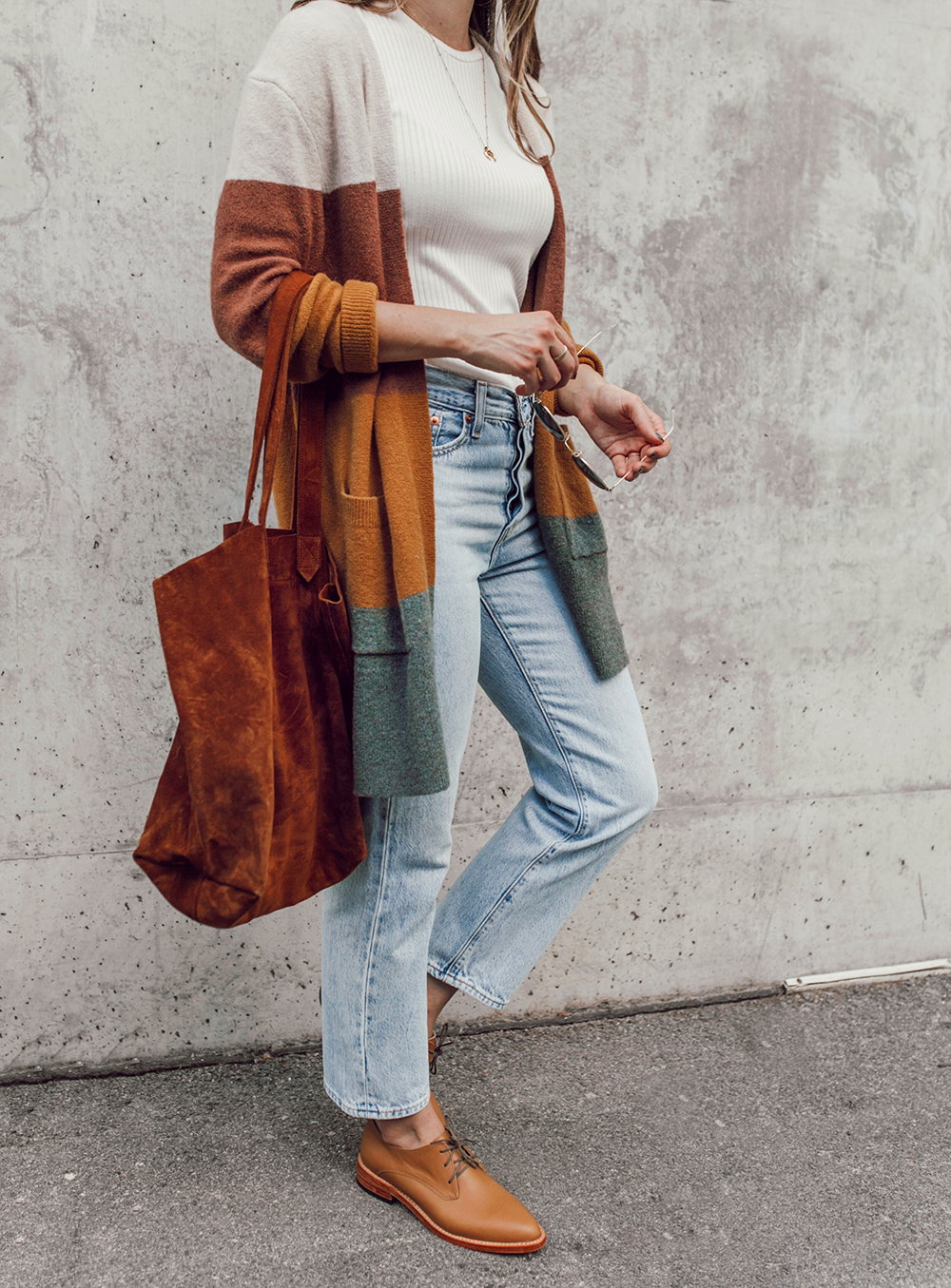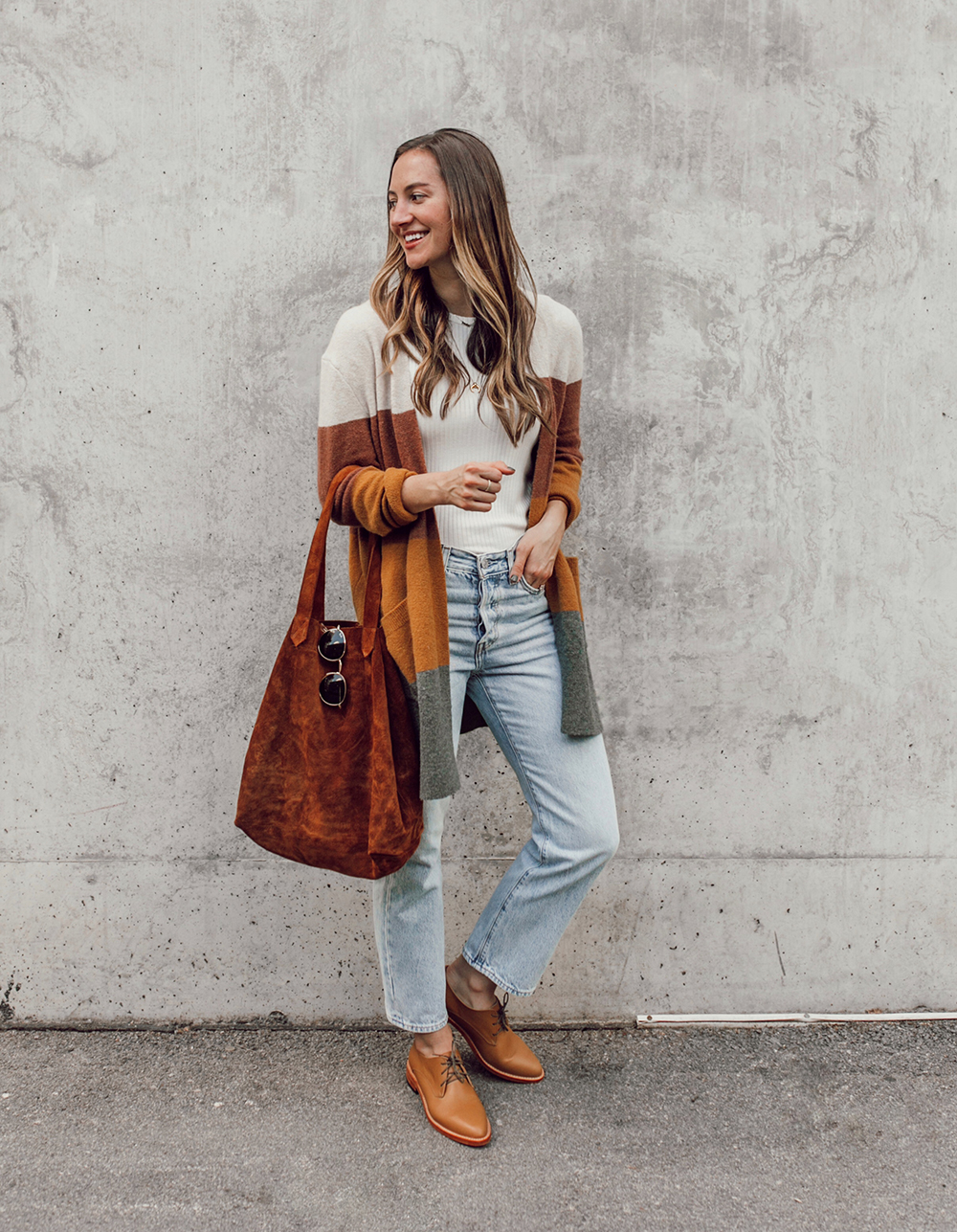 I think fall is my favorite season to dress for. Rich earth tones, a great pair of denim, cozy layers and the prettiest tote and oxfords combo…I feel my best in outfits like this one! Y'all know I'm a sucker for that yummy saddle, tan, caramel color – it's warm and relaxed, making it easy to pair with just about anything hanging in my closet. Plus, it wears so well over time…making it an easy wardrobe staple for years to come. I've worn Nisolo shoes for over a year now (remember this post? Gah, still loving those shoes, too!) and I am so excited to share another favorite, the James Oxford, from their new Essentials Collection. It's a lower priced collection of beautiful shoes created without cutting into the fair trade wages their producers earn. It's a win/win for everyone, your feet included.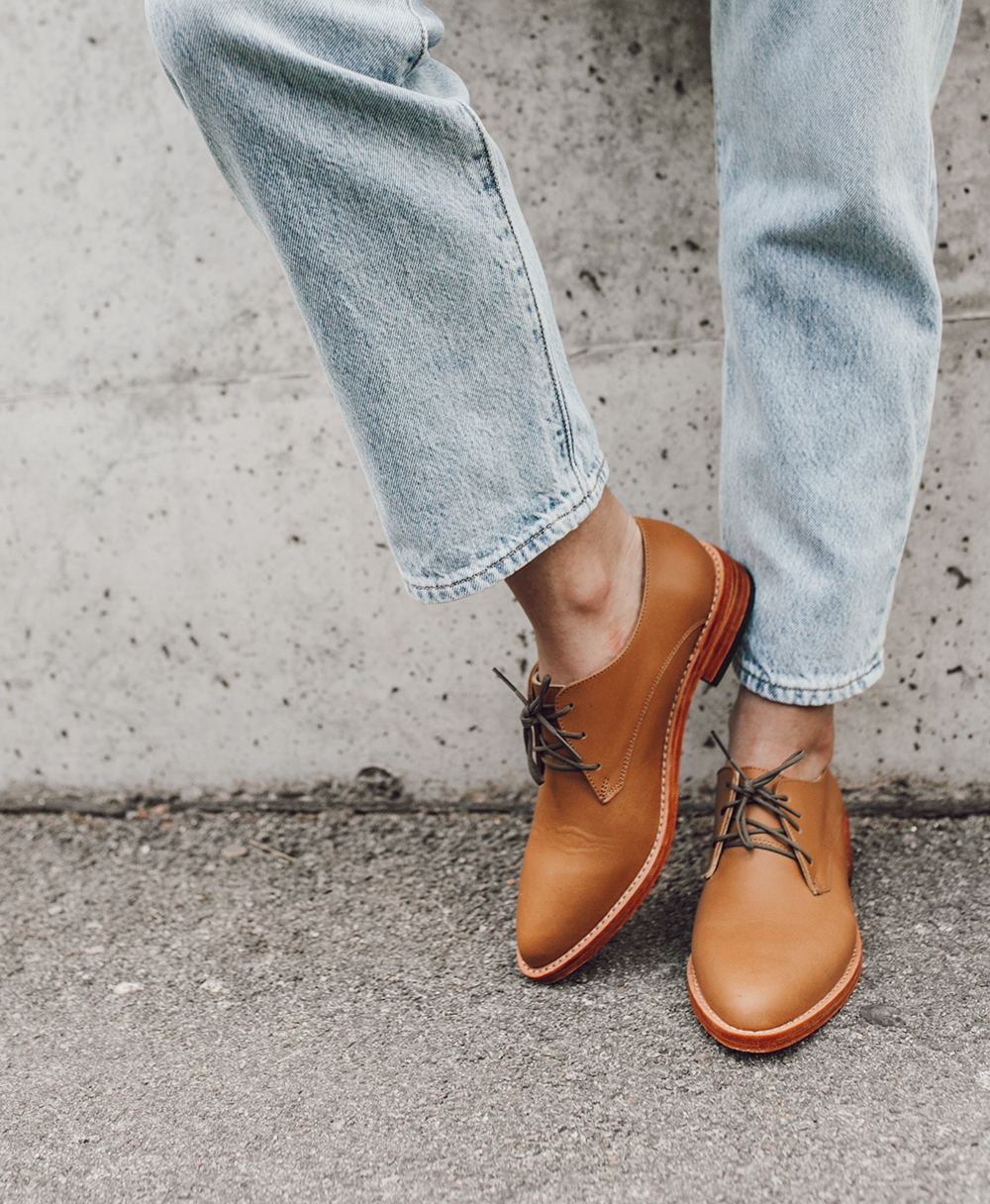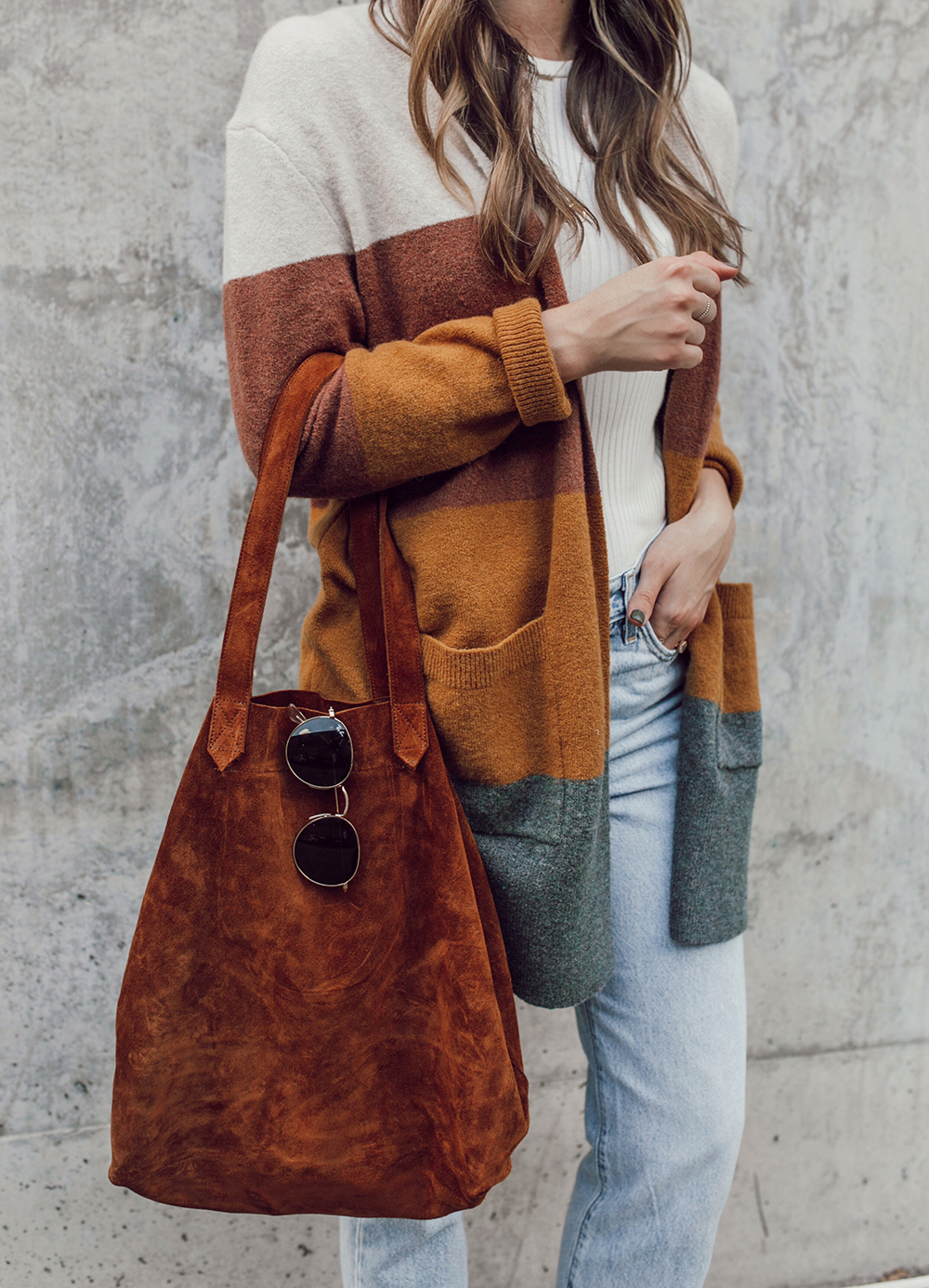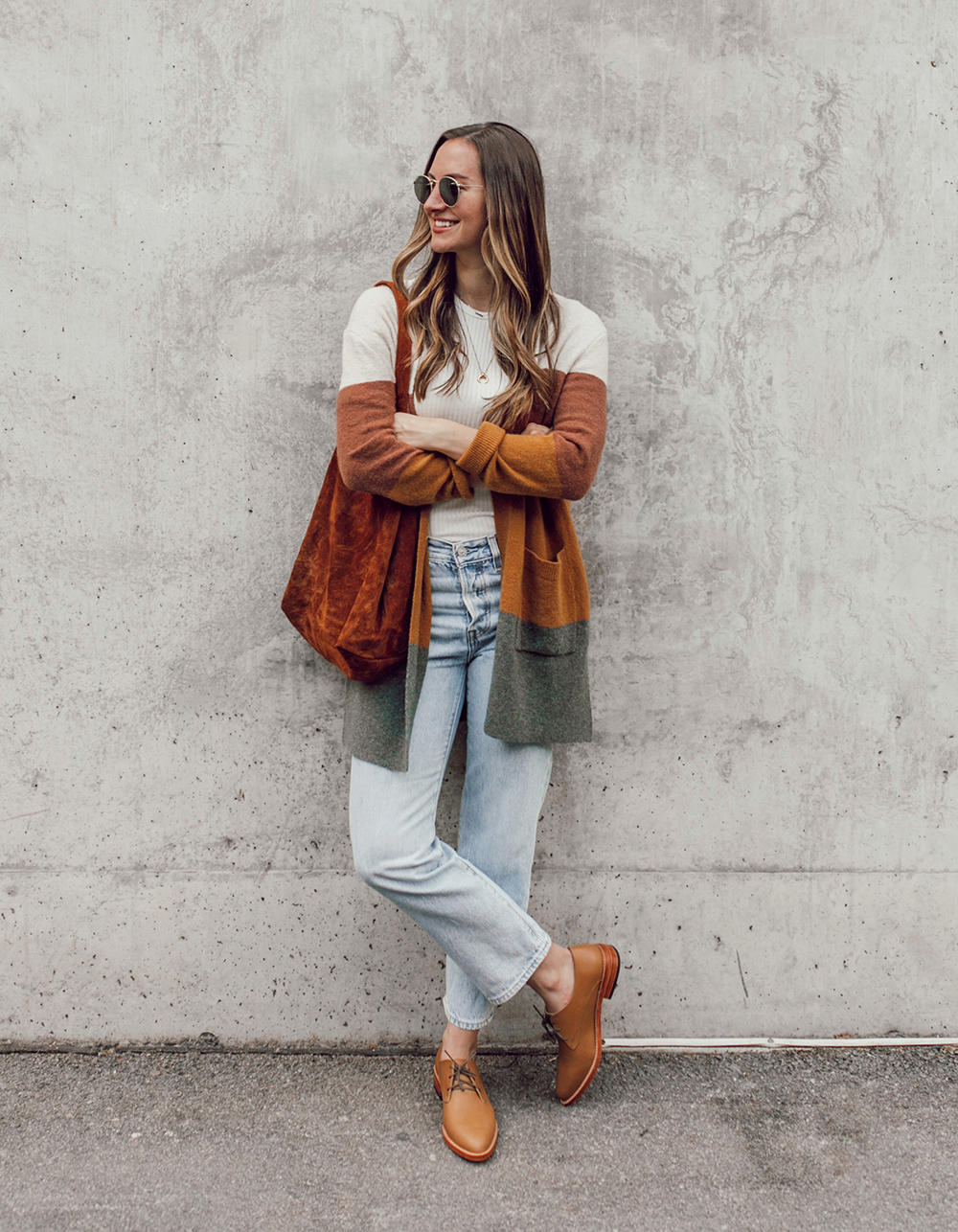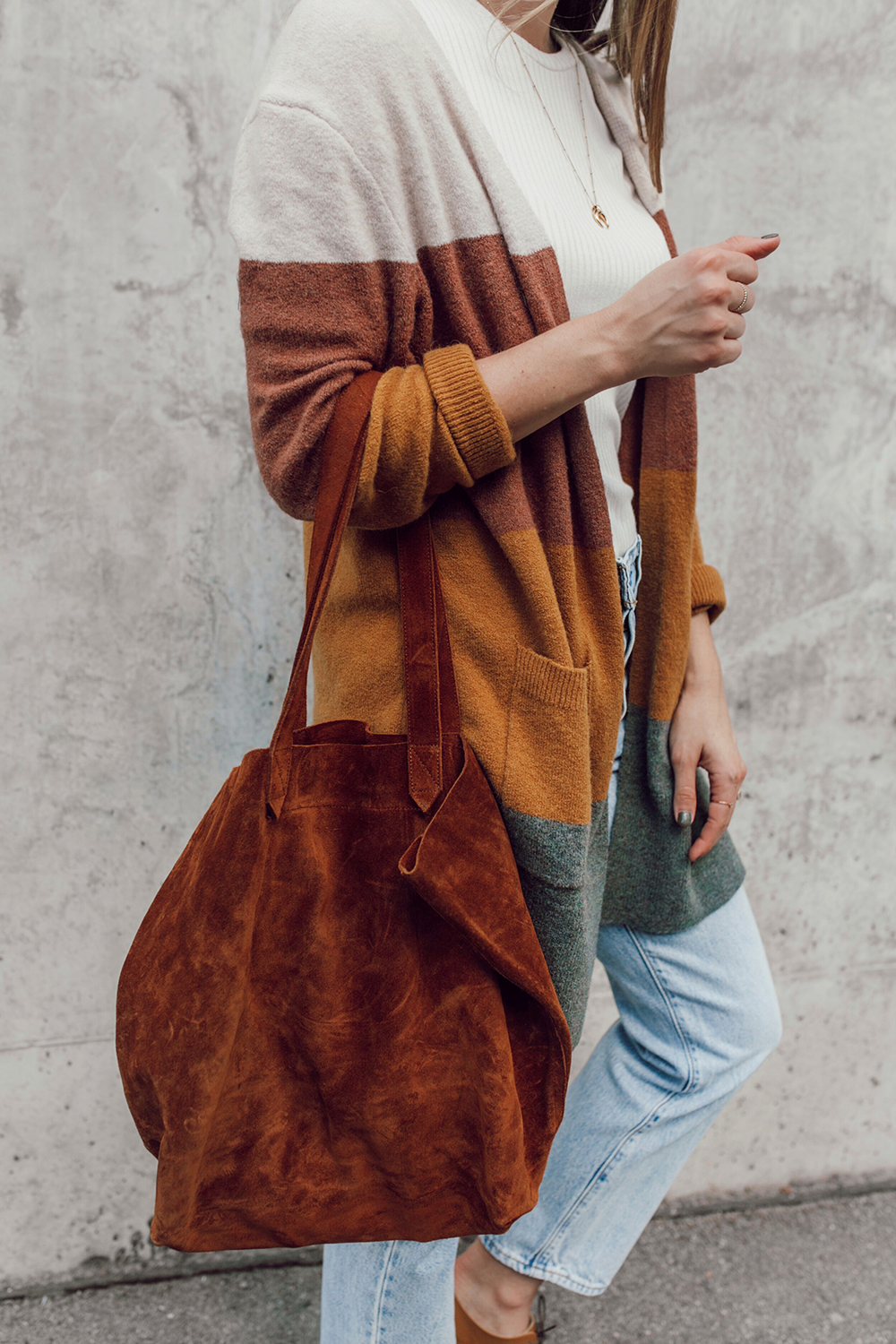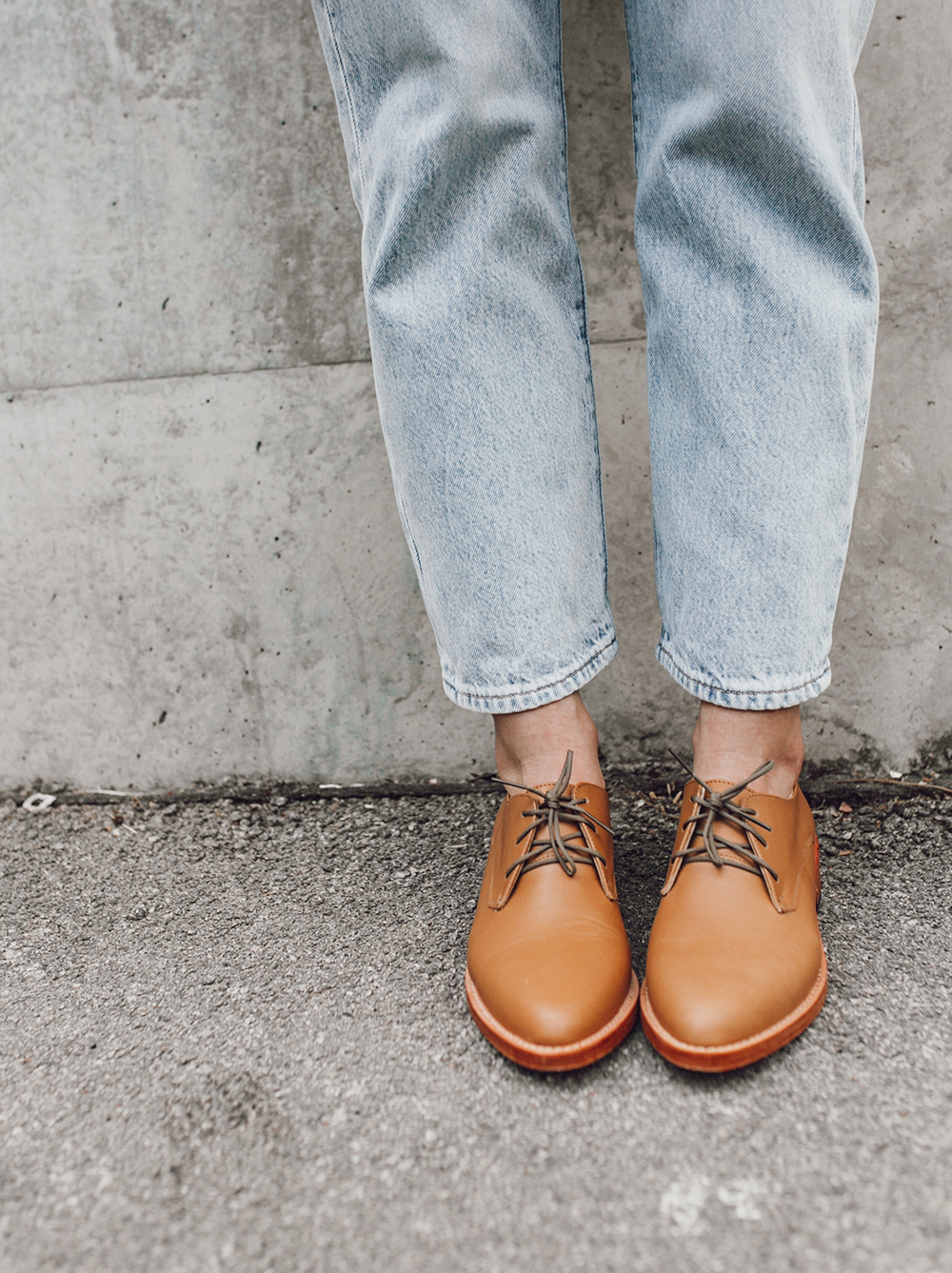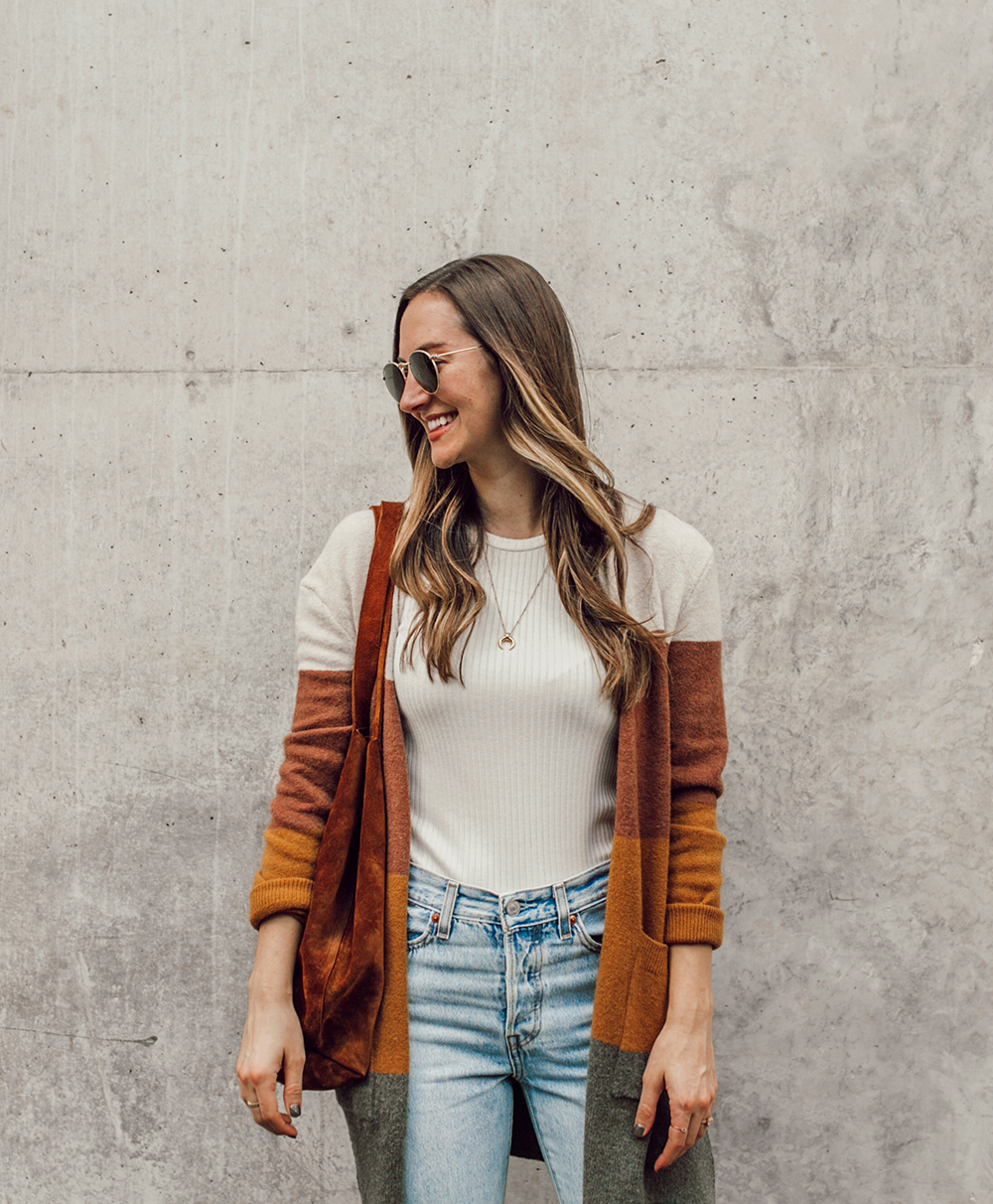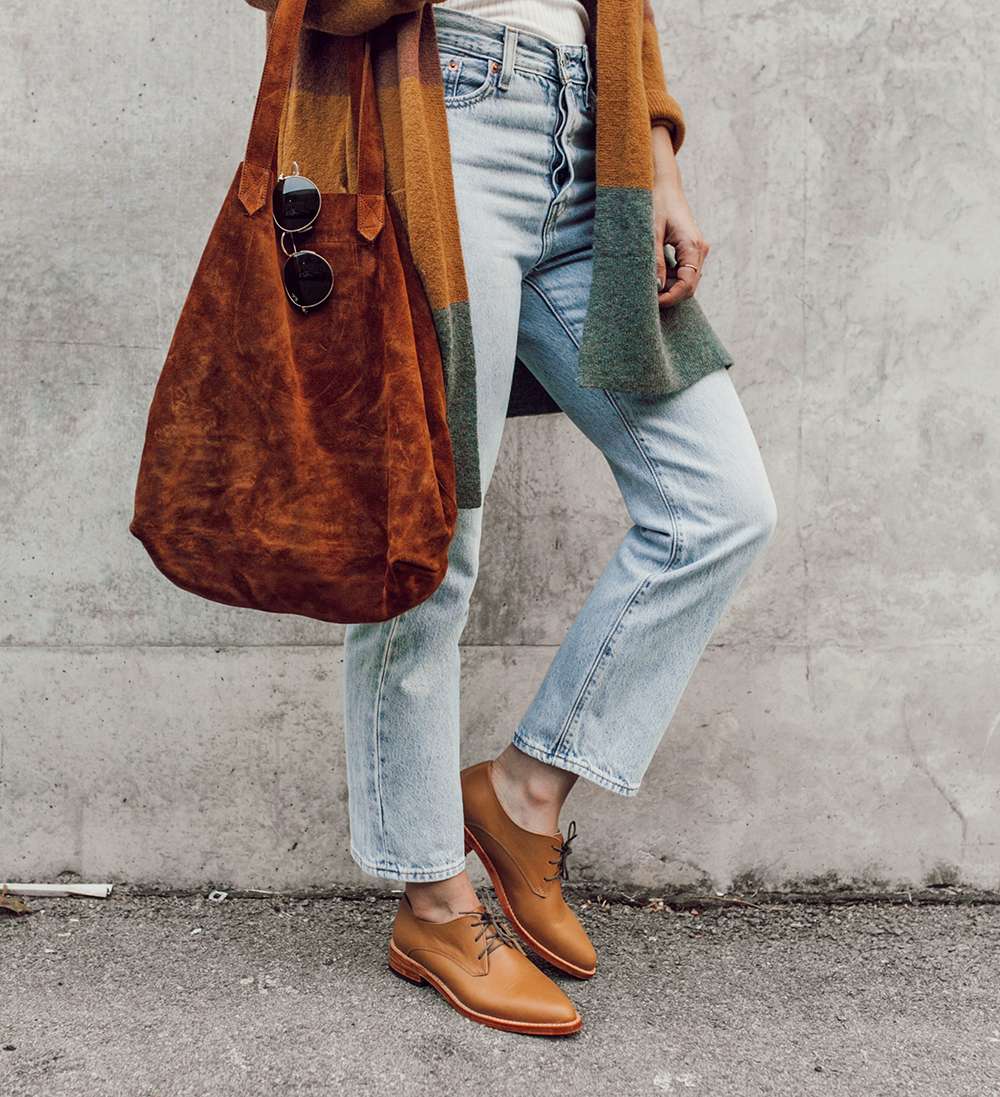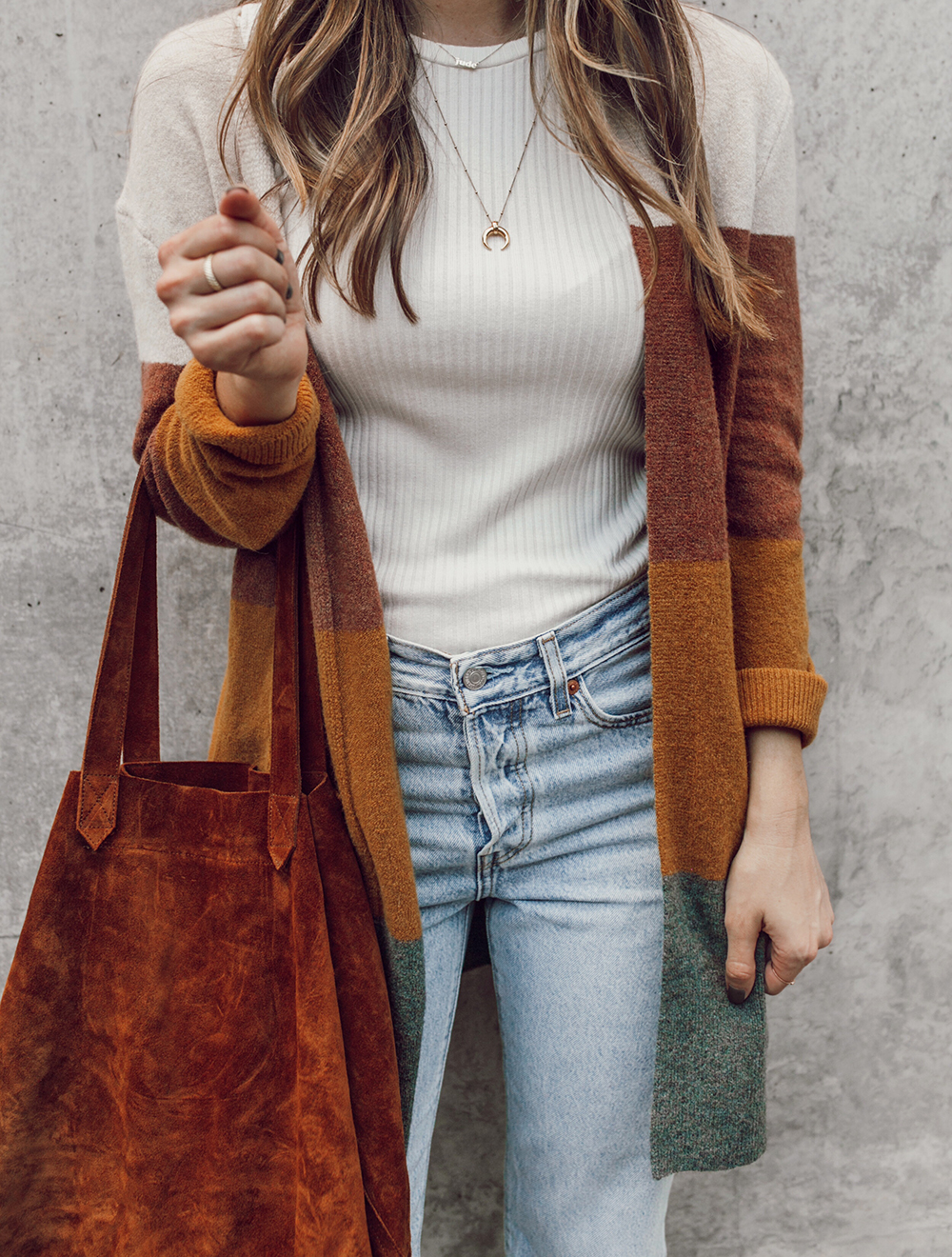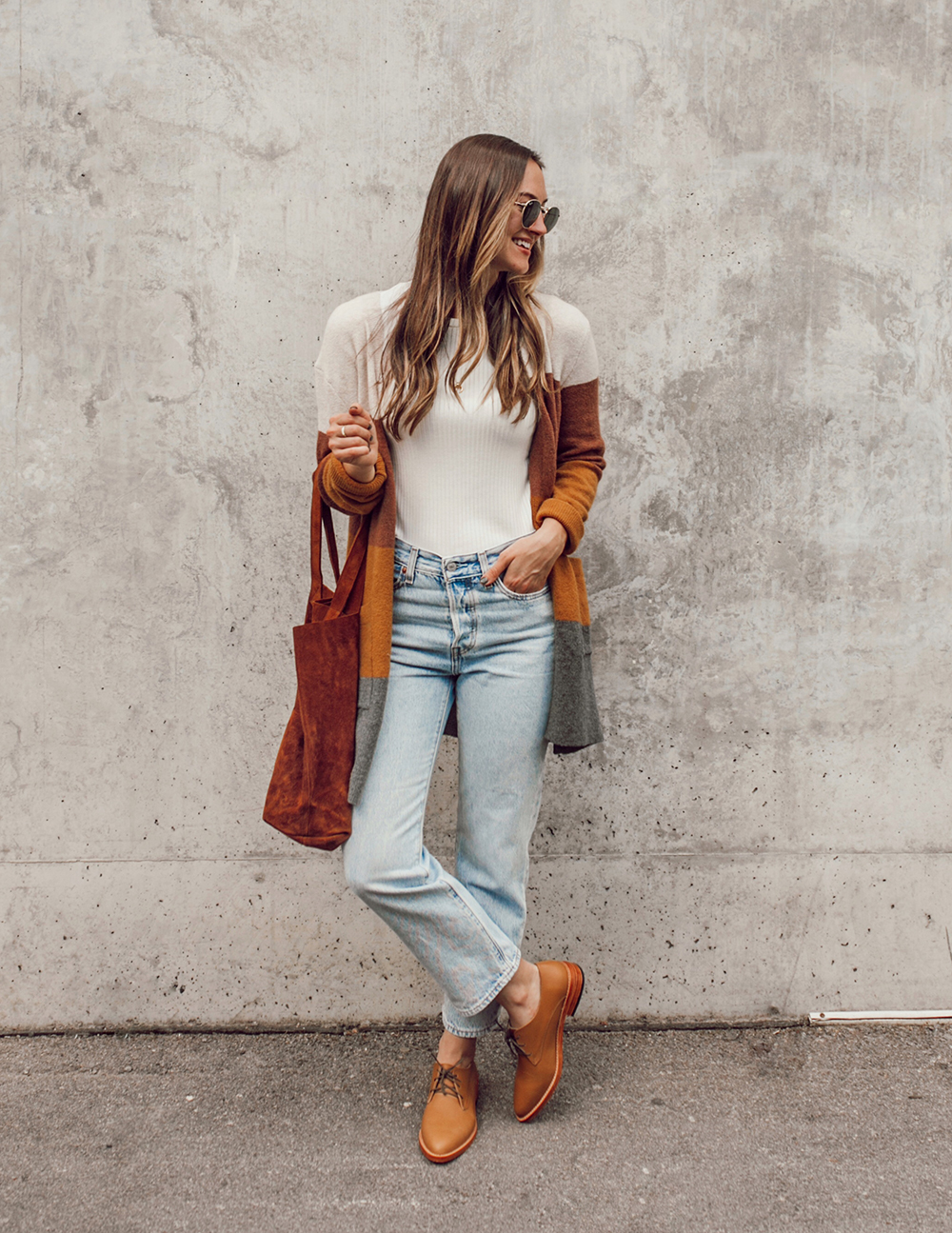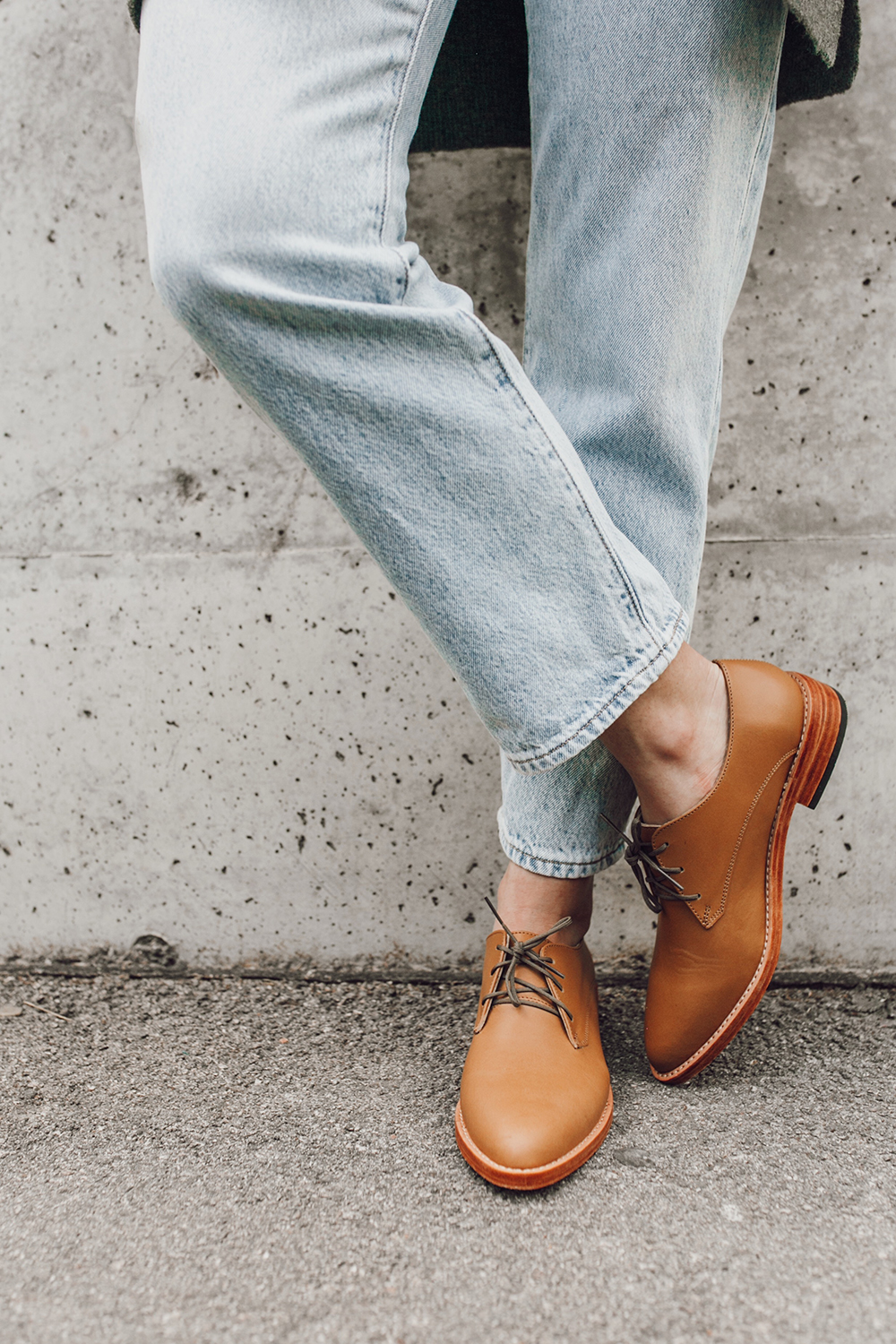 The Essentials Collection is comprised of five beloved Nisolo styles selling at $150 each – every style is perfect for fall and this warmer weather transitional period if you're in Austin. The Mariella Mule is a major favorite of mine that I continue to wear every week – I own the sand color and now I've got my eye on the brandy as we (fingers crossed) make out way into fall temperatures. What a beautiful, deep rich color that would look amazing with everything from whimsical fall dresses to denim or a pretty pair of trousers for work. Given that my mule collection is ever-growing, I wanted to spice things up by giving the James Oxfords a try…and they are GORGEOUS! I love the masculine style for womenswear, it feels smart and fun all in one.
As for sizing, I went up a half size in all of the styles I own (James Oxfords, Mariella Mule, Ecuador Huarache). I am usually a 7 in shoes and I got a 7.5 in each pair.
For those not familiar with Nisolo, they're a fair trade, ethically sourced brand who pride themselves on selling direct to consumer. There's no middleman, which means high quality shoes and accessories sold at fair prices. I love their mission and truly, their shoes are SO beautiful. I was so excited about the Essentials Collection because that's an awesome price for the quality and the timeless styles of each shoe. Such a fan of this brand, if you can't tell!
Another amazing thing to note is their Shoe Reclamation program – you can donate any pair of shoes (in any condition!) in exchange for a $30 Nisolo shopping credit. They work with Soles4Souls to donate shoes to micro-entrepreneurs in developing economies who will refurbish and resell to their communities. So awesome!
Lastly, Nisolo has given my readers a special discount code to take 15% off all sale items! Use code LIVVYLAND15 at checkout. My tote bag (which is seriously drool-worthy) is included in the sale, as are my favorite Ecuador Huarache sandals (now just $88 + use SUMMER20 to take 20% off that particular style). Happy shoe shopping, friends!
I hope you love their new Essentials Collection as much as I do! Let me know which pair you're scooping up this season in a comment below! XO
OXFORDS / TOTE BAG / CARDIGAN / RIBBED WHITE TOP / JEANS / SUNGLASSES / NECKLACE
A big thank you to Nisolo for sponsoring this post! All opinions are my own.