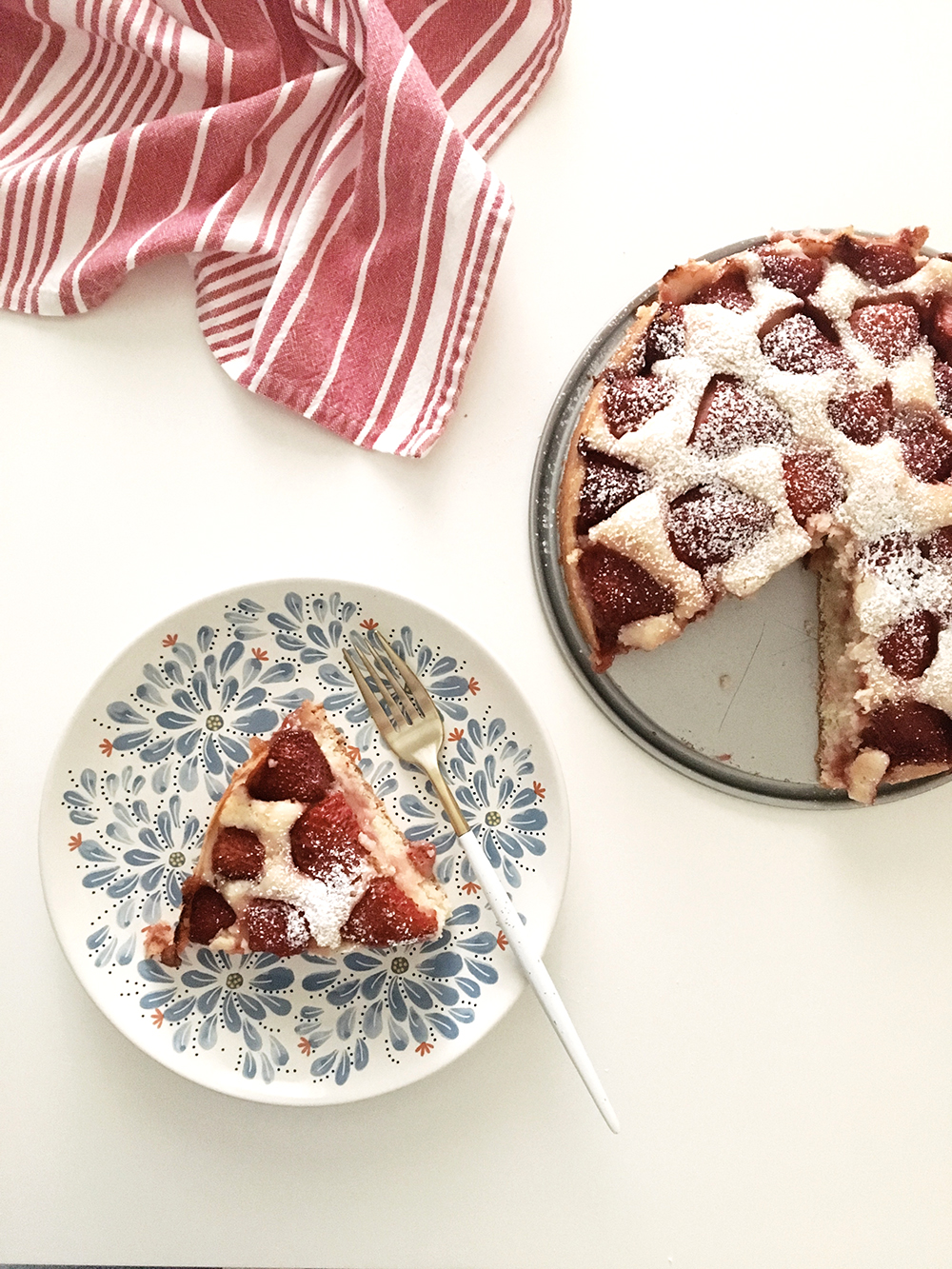 By Jessica Lee
During the summer months, I pick up a pint of strawberries at the grocery store every week. I'm crazy about those sweet berries and find myself snacking on them every day knowing that they only taste this good for a few months…
So when I stumbled upon this Strawberry Summer Cake recipe from Smitten Kitchen, I knew I had to try it. The recipe itself is super simple and doesn't include any crazy ingredients – both pluses in my book. The first time I made the cake was for July 4th, and it was a hit. Deb recommends serving it with whipped cream, but I served it with vanilla ice cream because that's what we had on hand. I made it again for a friend's birthday party last weekend, and there wasn't a single piece left over. Needless to say, I'm adding this recipe to my arsenal, and I recommend you do too! 
This recipe calls for strawberries, but I bet you could swap in any summer fruits. I'm thinking a mix of blueberries and blackberries would be great. Maybe give peaches a try? Let me know how it goes!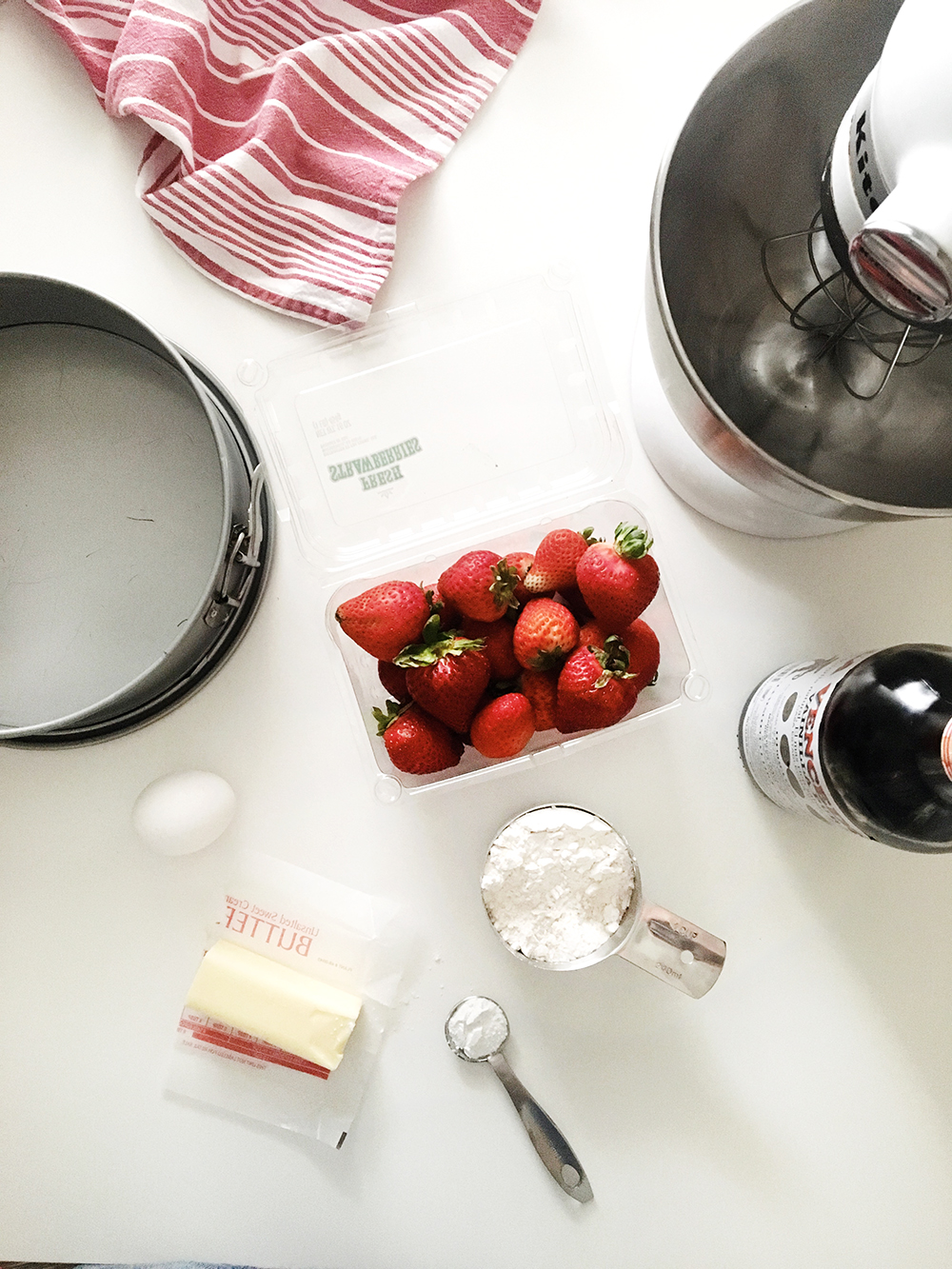 Strawberry Summer Cake
Recipe via Smitten Kitchen
6 tbsp unsalted butter, room temperature
1 ½ cup all-purpose flour
1 ½ tsp baking powder
½ tsp salt
1 cup, plus 2 tbsp sugar
1 large egg
½ cup milk (or unsweetened almond milk)
1 tsp vanilla 
1 lb strawberries, halved
Directions:
Preheat oven to 350°F. Spray a 10-inch pie pan or 9-inch deep-dish pie pan with non stick spray.

Whisk flour, baking powder and salt together in a small bowl. 

In a larger bowl, beat butter and 1 cup sugar until pale and fluffy with an electric mixer, about 3 minutes. Mix in egg, milk and vanilla until just combined. Add dry mixture gradually, mixing until just smooth.

Pour into prepared pie plate. Arrange strawberries, cut side down, on top of batter, as closely as possible in a single layer. 

Sprinkle remaining 2 tablespoons sugar over berries.

Bake cake for 10 minutes then reduce oven temperature to 325°F and bake cake until golden brown, about 50 minutes to 60 minutes.

Let cool in pan on a rack. Serve with whipped cream or vanilla ice cream.