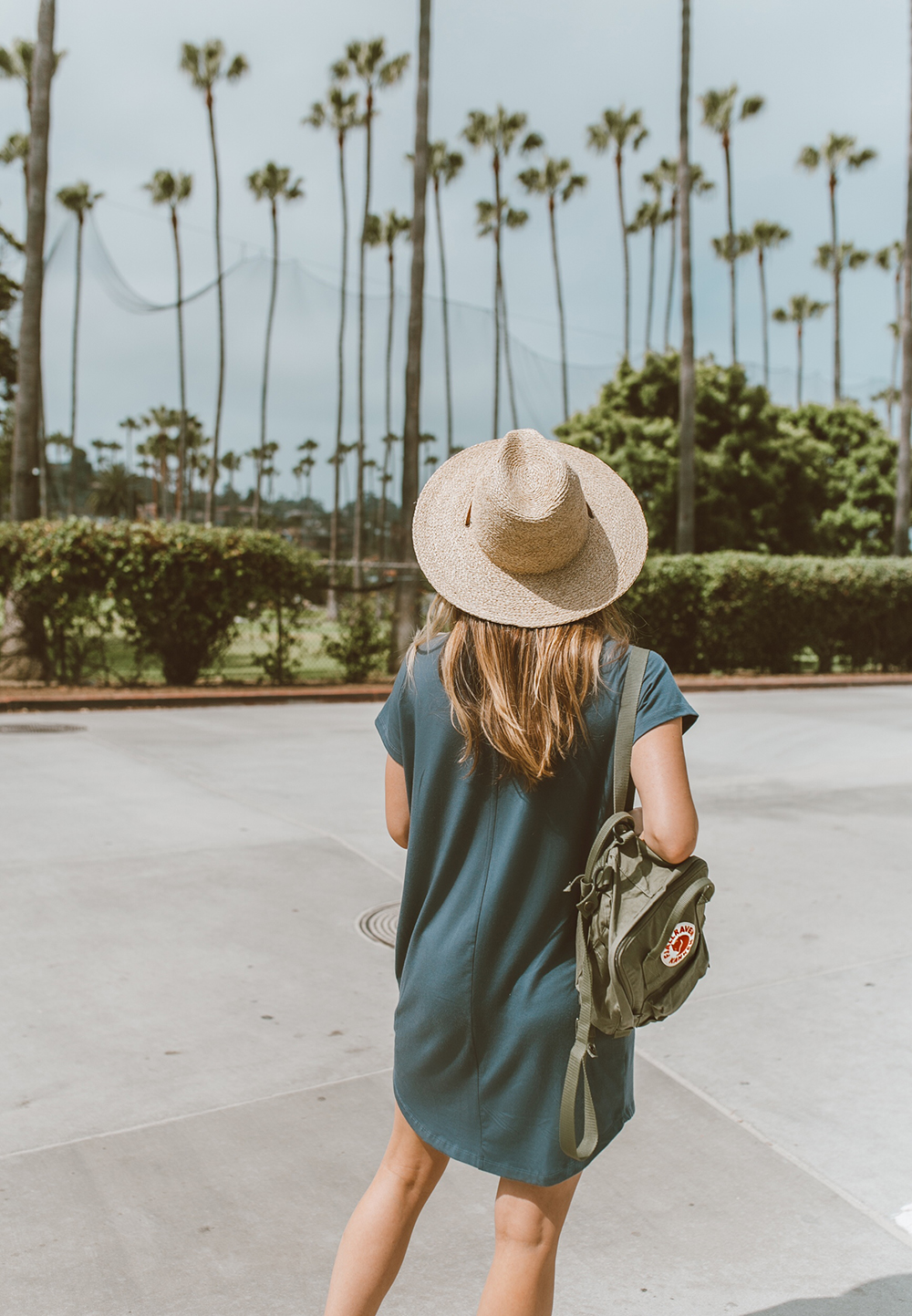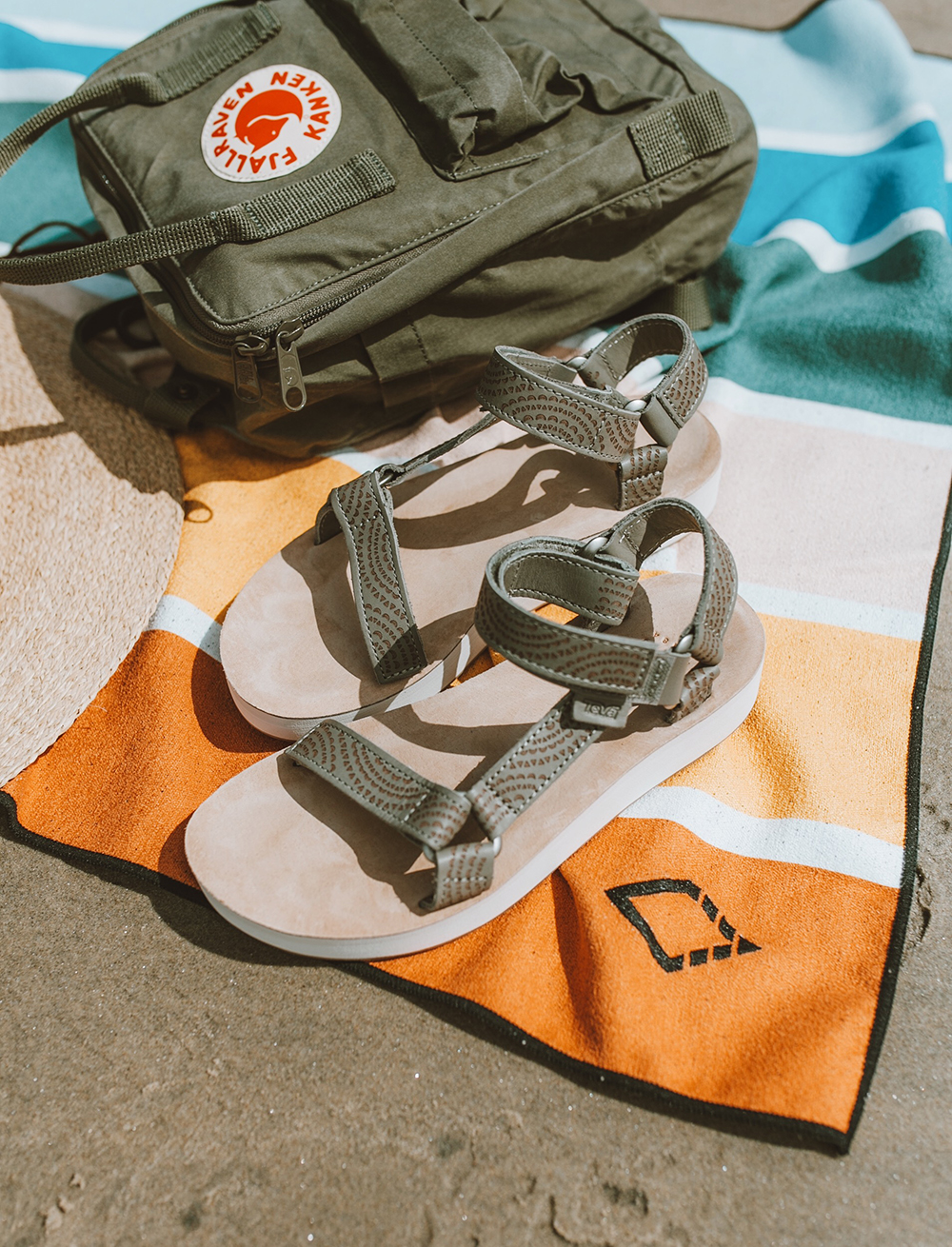 A few weeks back we took our first family trip to San Diego and it was so wonderful! As first time parents, Blake and I were of course nervous about the flight with Jude…but he did SO well! After touching down in SD, we dropped our stuff at our Airbnb, threw on our suits and headed straight for the beach!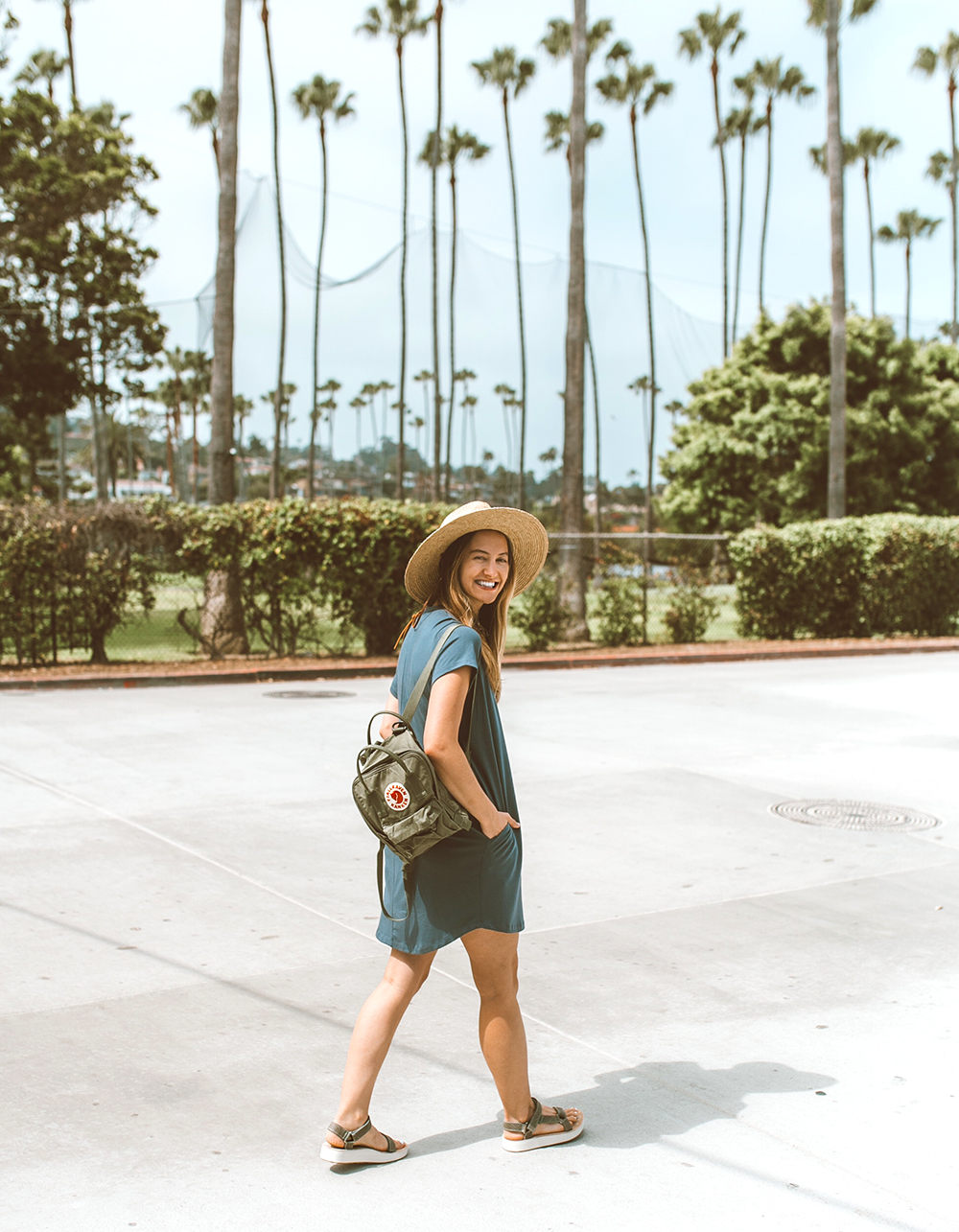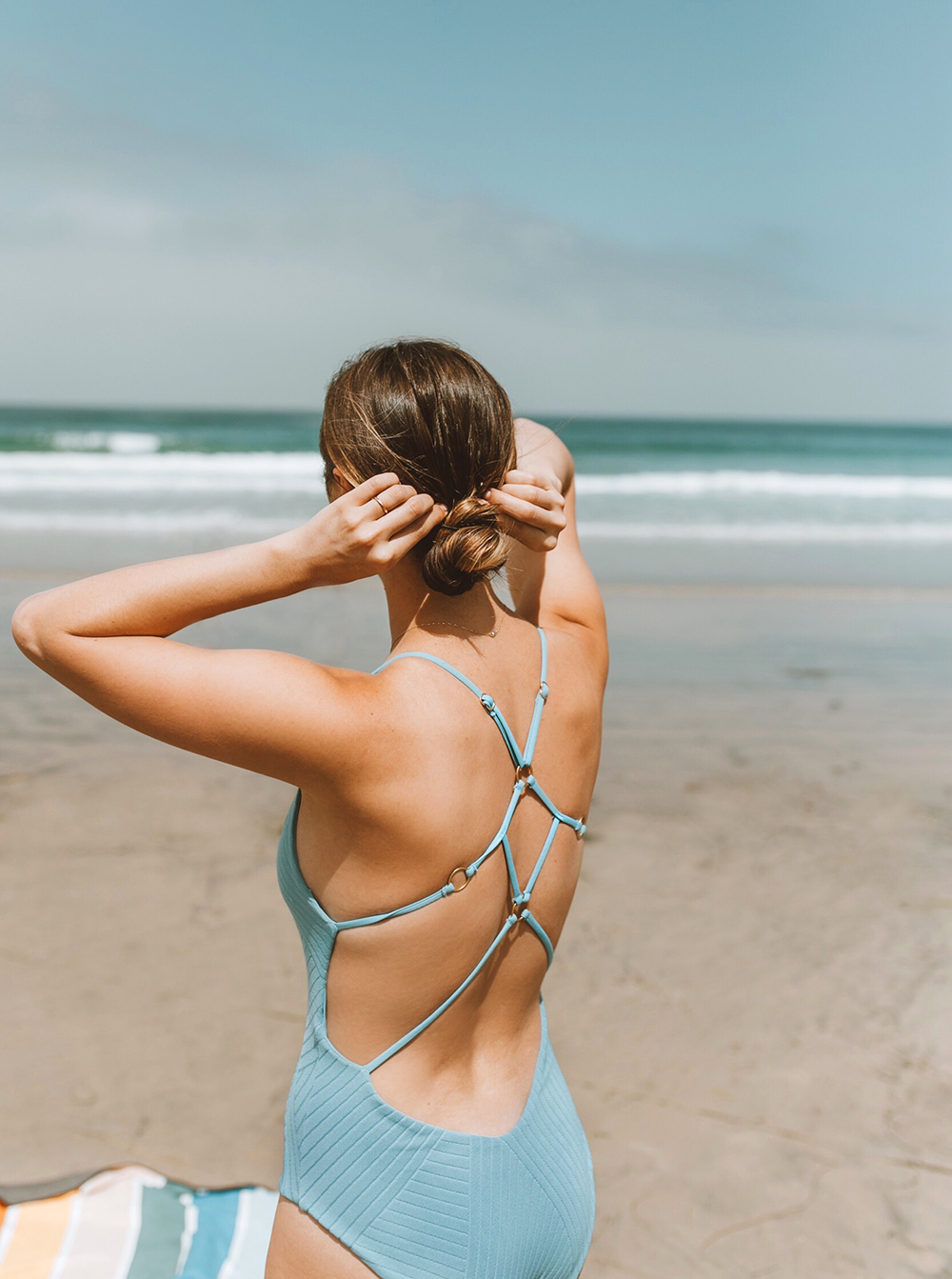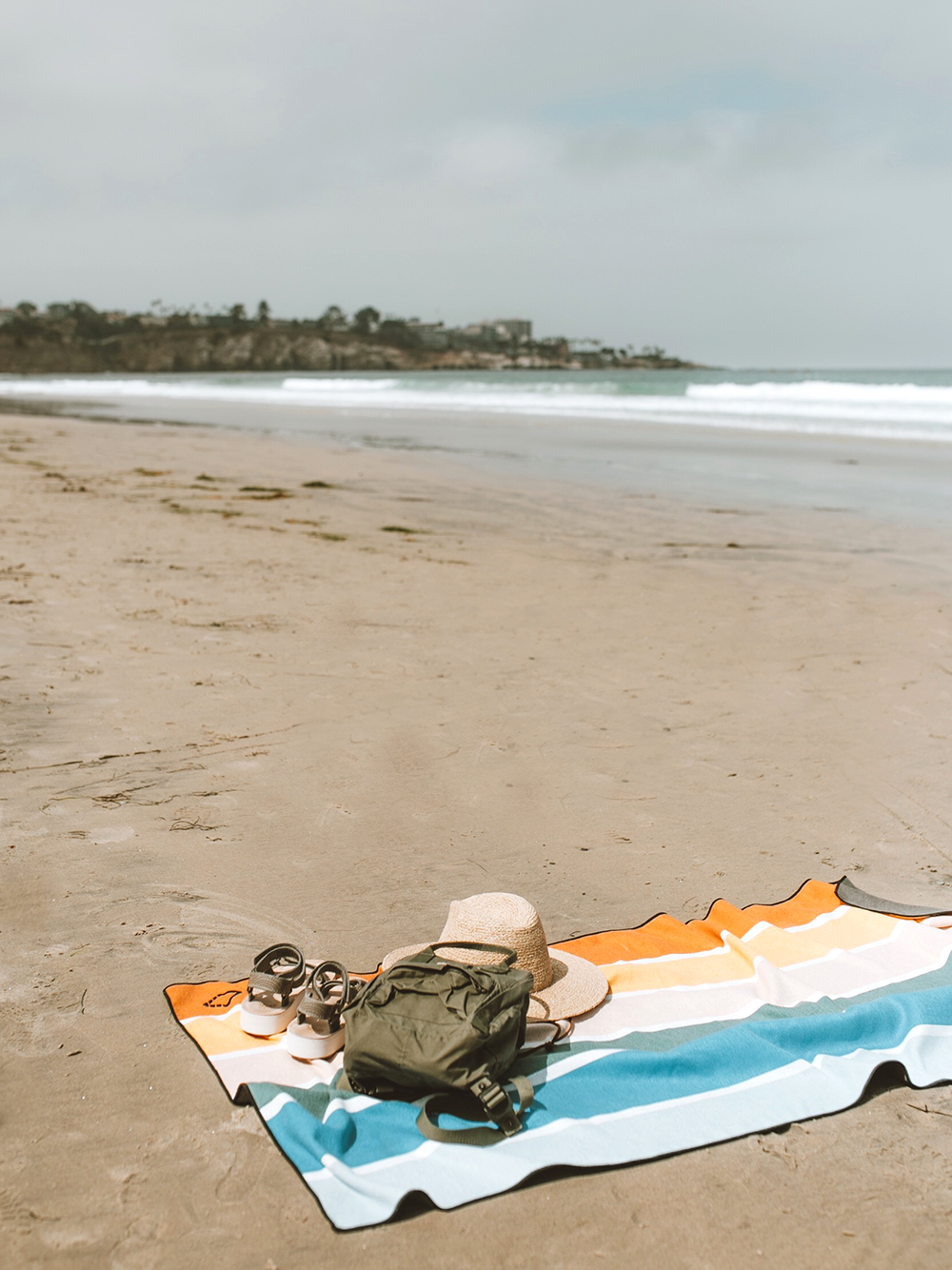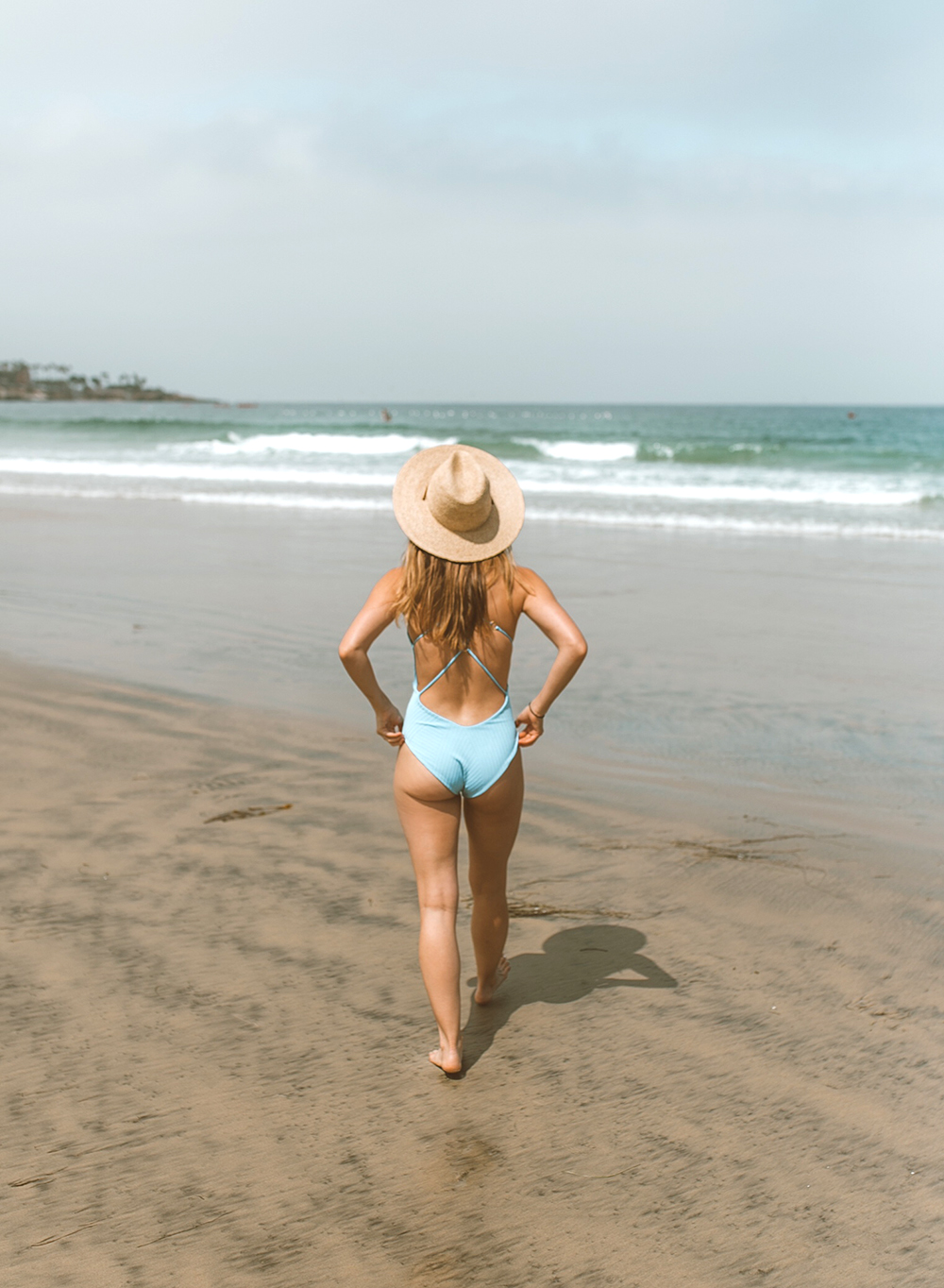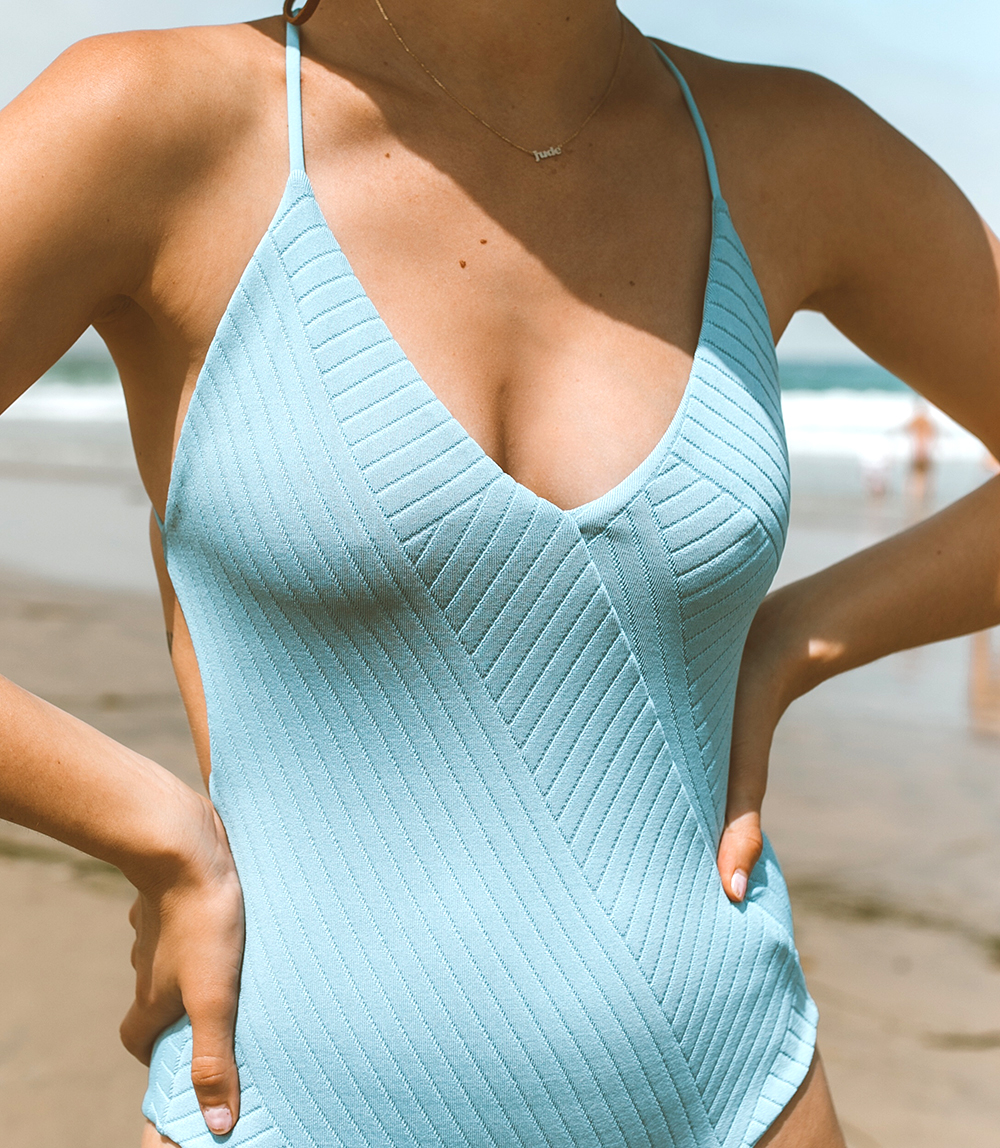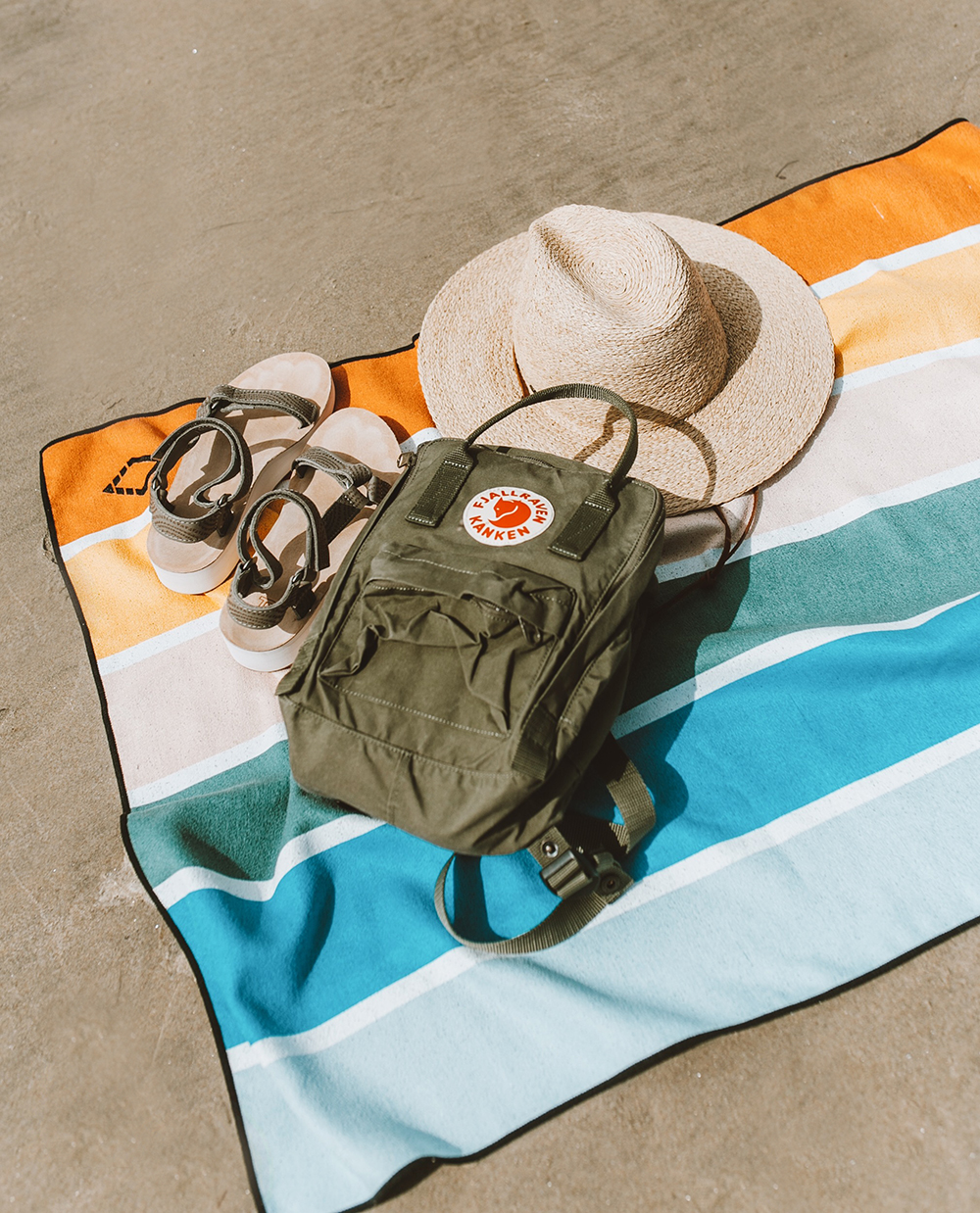 This was a particularly special trip because Blake hadn't ever been to San Diego, so I got to show him all of the spots we used to visit when I was a kiddo. Luigi's Pizza, La Jolla Shores Park to see the seals and sea lions, Old Town for delicious Mexican food, Belmont Park for ice cream and a roller coaster ride (we watched this time around haha) and downtown San Diego. We spent a couple of days enjoying the sun and sand at the beach, too. It was so fun!
Traveling with a baby is a whole new experience and I wouldn't call it "relaxing" per se haha – it's more like you do all the usual parenting things but you're just in a different city…ha! But it was really cool to show Jude the beach (…he fell asleep within minutes…he was apparently in full-on vacation mode!) and enjoy some time to ourselves. Given the time difference, Jude woke up just as the sun was coming up each day, so we were able to get ourselves to the beach before the crowds and the intense sun, which was really nice.
I packed pretty light for this trip and brought a few beach essentials that I found at Backcountry. My swimsuit is by L*Space and it's sooo gorgeous – on sale, too! I love the ribbed texture and the back details are so fun, such a great color, too. My sandals are Teva and I'd been drooling over these for months. How cute is that platform?! They still feel outdoorsy yet a little more fashion forward. My dress is seriously THE most comfortable thing and it has pockets…you can see how I styled it another way in this IG post.
Once we got back to Austin, I definitely had the vacation blues for a week haha. Even though we were in baby mode 100% of the time, it felt so good to get away and explore again. I miss traveling and am really happy it was such a smooth trip…makes us excited to show Jude more places!
If you need some summer or beach essentials, definitely take a look at Backcountry! They're currently running their semi-annual sale with brands up to 50% off, so definitely take a look at the sale items here. Tons of their suits are on sale and they carry the best outdoor goods. You can shop my picks below and use code LIVVY15 for 15% off your first order (exclusions apply).
swimsuit – L*SPACE / shoes – TEVA / dress – BACKCOUNTRY / backpack – FJALLRAVEN / towel – NOMADIX

A big thank you to Backcountry for sponsoring this post! All opinions are my own.