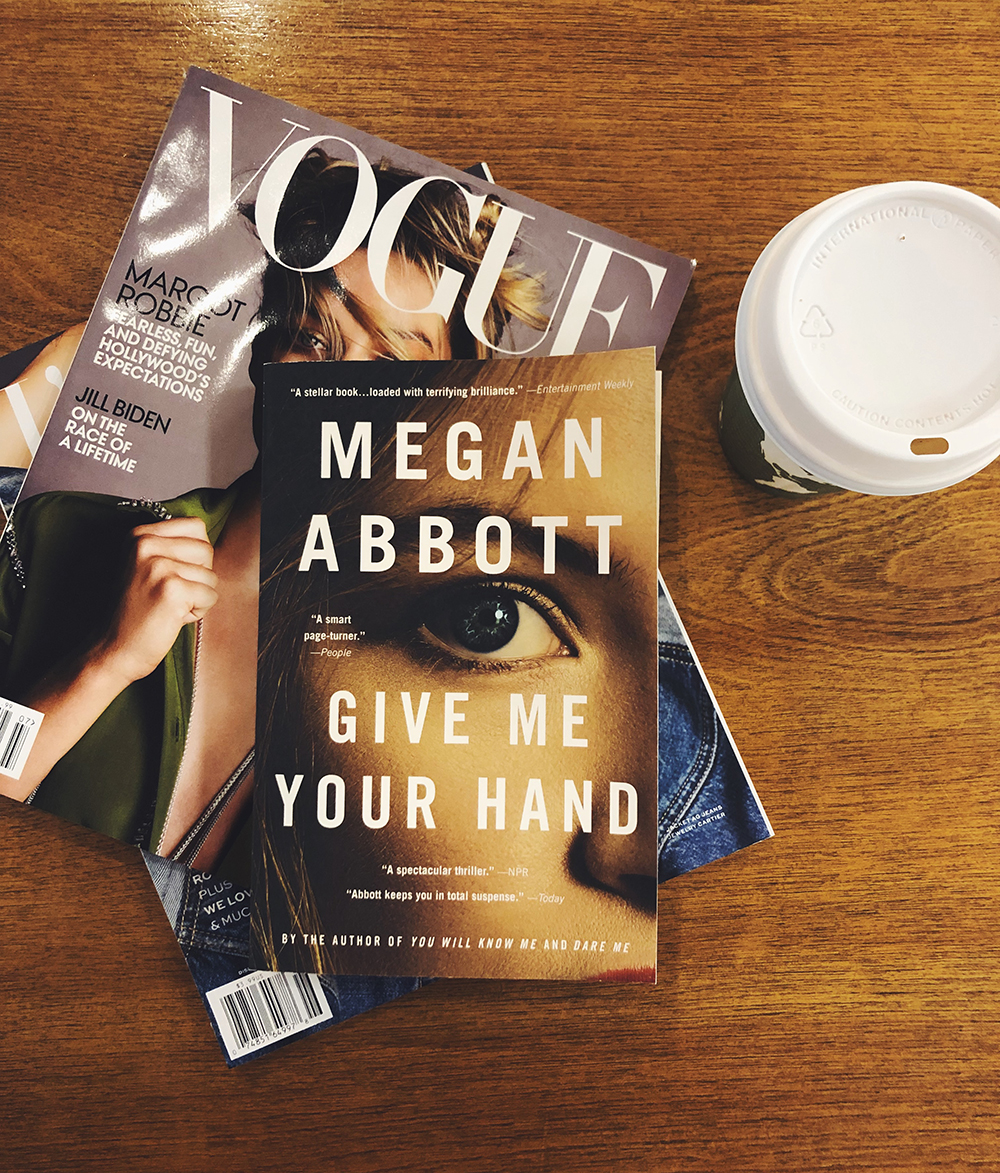 By Eugenia Vela

Even though I'll admit to being glued to my phone most days, I do try to have at least a couple of books with me when I travel. I've experienced long flight delays and train rides that seem to go on forever, stretching across cities and countries with no end in sight. What I've learned is that an absorbing page-turner is the absolute best kind of book to have in my carry-on. Give me a twisty mystery or a creepy thriller and I am HOOKED, hastily turning the pages until I reach that unexpected, satisfying end. I know I'm not alone in this, or we wouldn't have uber successful movie adaptations of Gone Girl or Girl on the Train, right? So if that sounds like your thing, get ready…

Give Me Your Hand by Megan Abbott
There's something about female friendships. I love reading about them, whether it's in a good rom-com, a teen novel, or a good ole murder mystery! Megan Abbott has written two great, complex female characters in Kit and Diane, two friends who grew up telling each other everything until one of them spills a little too much. After revealing a big secret, the girls drift apart until they meet again as adults, both of them working in the competitive world of science. The author uses flashbacks to help the reader piece together what happened between the two girls and, if you're anything like me, to try to guess what will happen now, years later, when the stakes are high and the two women will do almost anything to win. Plus, great use of an unreliable narrator. Is there anyone you can trust? *shrugs*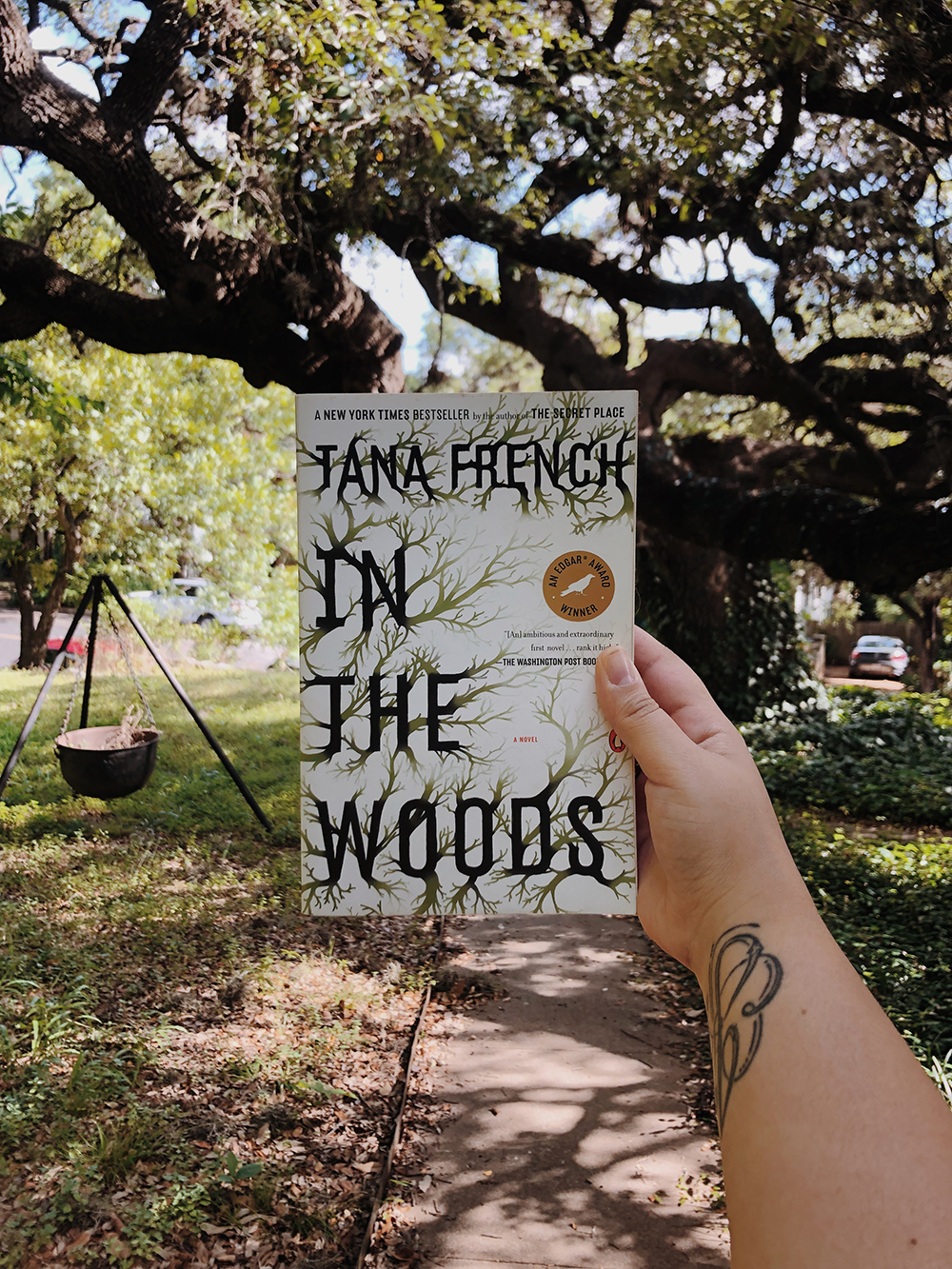 In the Woods by Tana French
I still remember reading my first Tana French. It was years ago during the month of October and I was house-sitting for my in-laws, who live far outside the city, their home surrounded by trees and not much else. The wind blew strong and crisp out in the country, and I found myself completely engrossed in this dark story. It's 1984 in Dublin, Ireland, and a group of kids fail to return home after playing in the woods. When the police arrive, only one of the children stumbles out of the woods, covered in blood and with his mind a total blank. Decades later, we meet that child again. Rob is now a detective in Dublin's Murder Squad, and when a new case brings him back to those woods, he has to face what happened to him all those years ago. This book is hefty but I read it in a day, desperate to know what happened and fascinated by the use of the author's language, plotting, and characters. She weaves histories and personalities with such ease that left me in awe, and I became a fan forever. Tana French now has six books in the Murder Squad series, which can be read as standalone, but I recommend you read them all. You'll get to revisit favorite characters and find little connections in this incredible, albeit dark, world she has created. A master!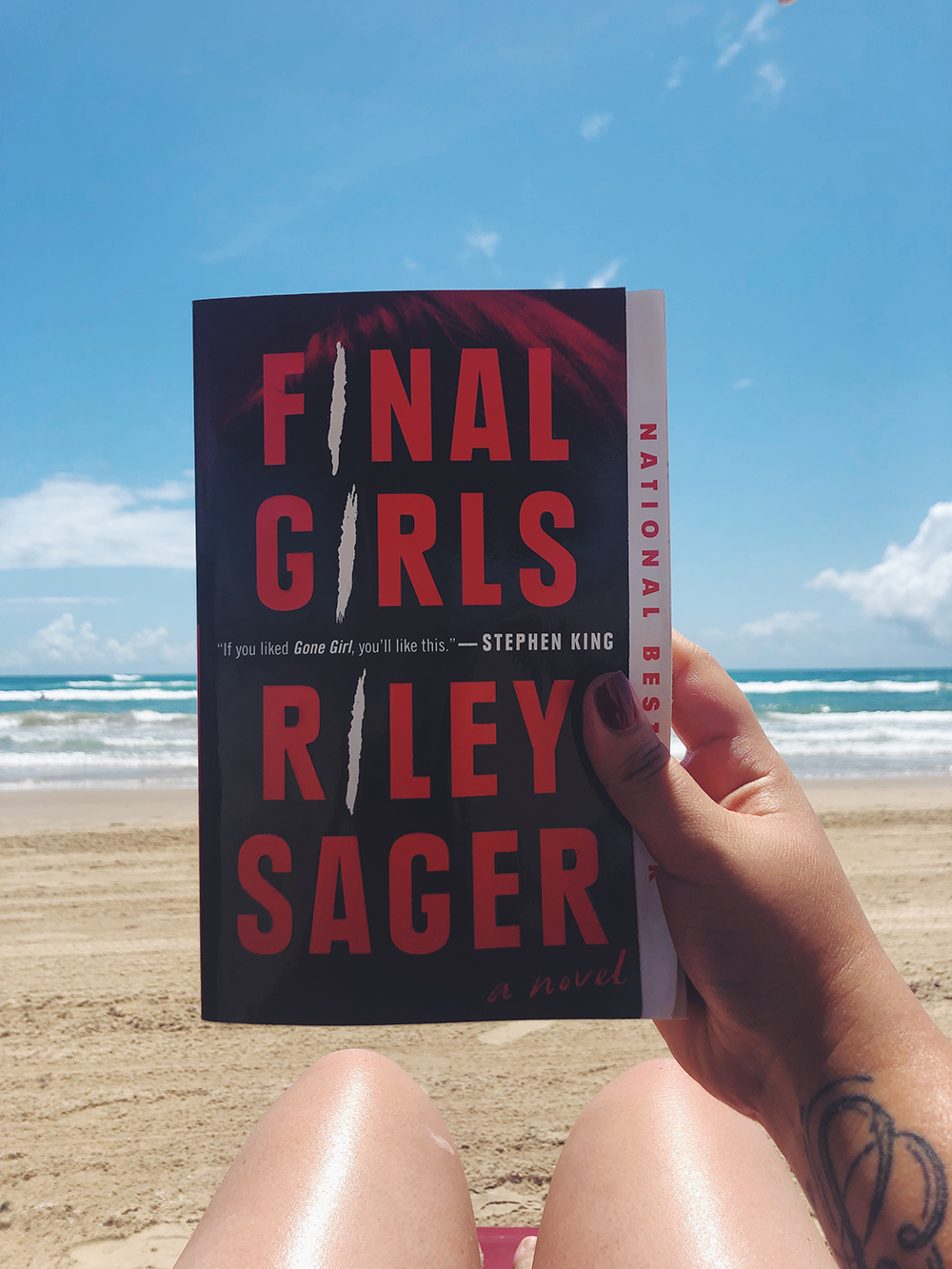 Final Girls by Riley Sager
It took me a couple of years to pick this book up, and I'm so glad I finally did! Riley Sager has garnered a reputation for fast-paced, easy-to-read thrillers and I agree; even though Final Girls is extremely well written, it is also escapism at its finest, almost cinematic. 10 years ago, Quincy went to a cabin with her friends and came back alone, the only survivor of a massacre worthy of a slasher film. The media goes crazy, naming her the newest Final Girl. Who are the Final Girls? They're fellow survivors from similar killings around the country, and the media (and consumers!) are obsessed with them– they're young, beautiful, and broken. There's Lisa, who lost all of her sorority sisters to a madman, and Sam, who managed to get away from a motel killer called the Sack Man. Even though the media tries to get the three girls together, they never meet… until now. In present day, Quincy runs a popular cooking blog and is engaged to a caring (bordering on boring) lawyer. She refuses to think of the past, choosing not to see herself as a victim. But the news of Lisa's mysterious suicide brings her and Sam together, forcing her to relive the past and inevitably, question herself and everything she thought she knew. This book truly kept me guessing 'til the very last page and I found myself openly gasping and shaking my head in disbelief. If you enjoy this book, I also recommend Sager's latest release, Lock Every Door (think Rosemary's Baby meets Get Out).
*We're excited to support local bookshops through sales from these posts! Have you heard of IndieBound? You can find local bookstores near you (or shop their online stores from the comfort of your sofa!).
Is there a thriller you couldn't put down? Share in a comment below!