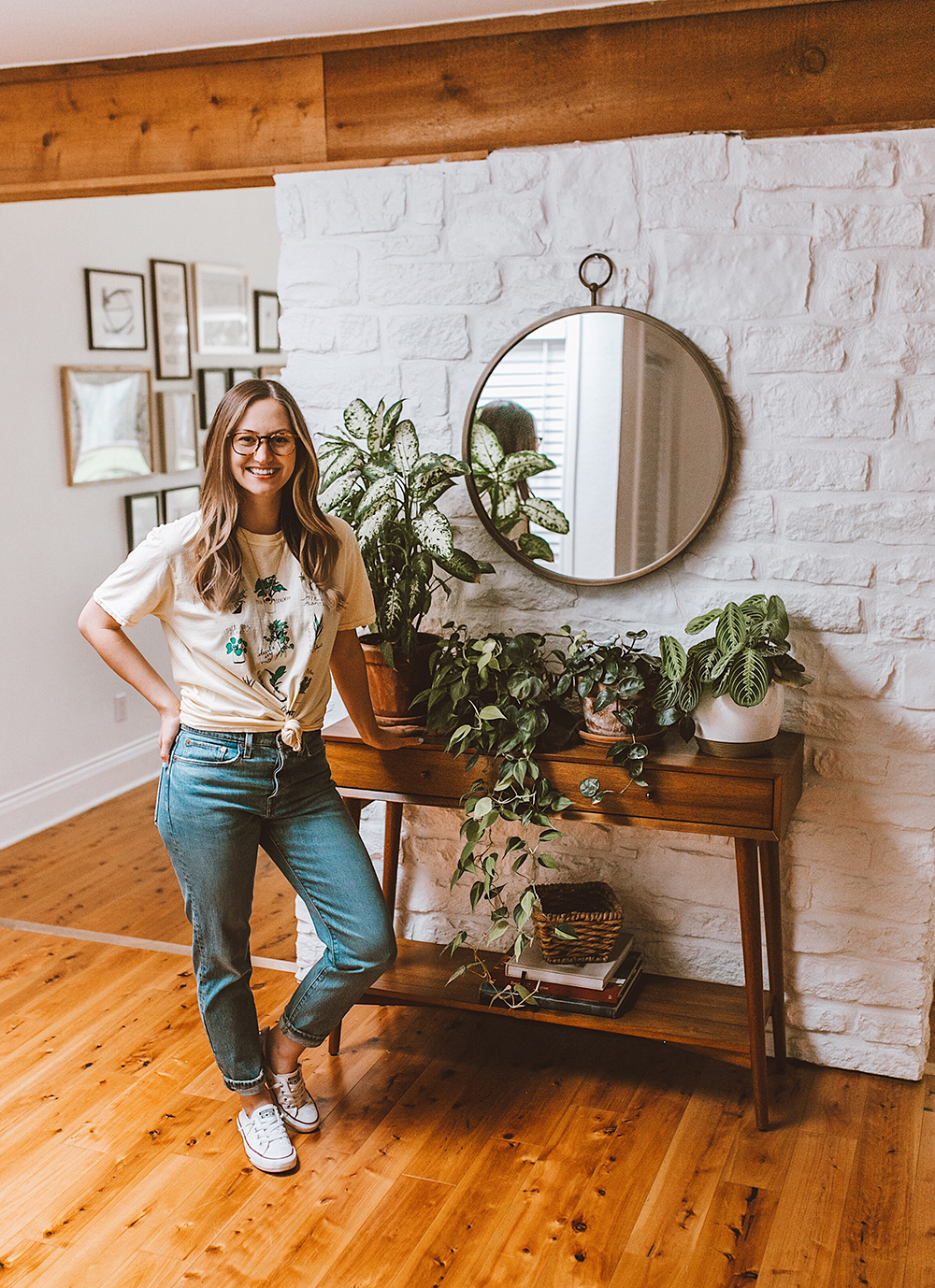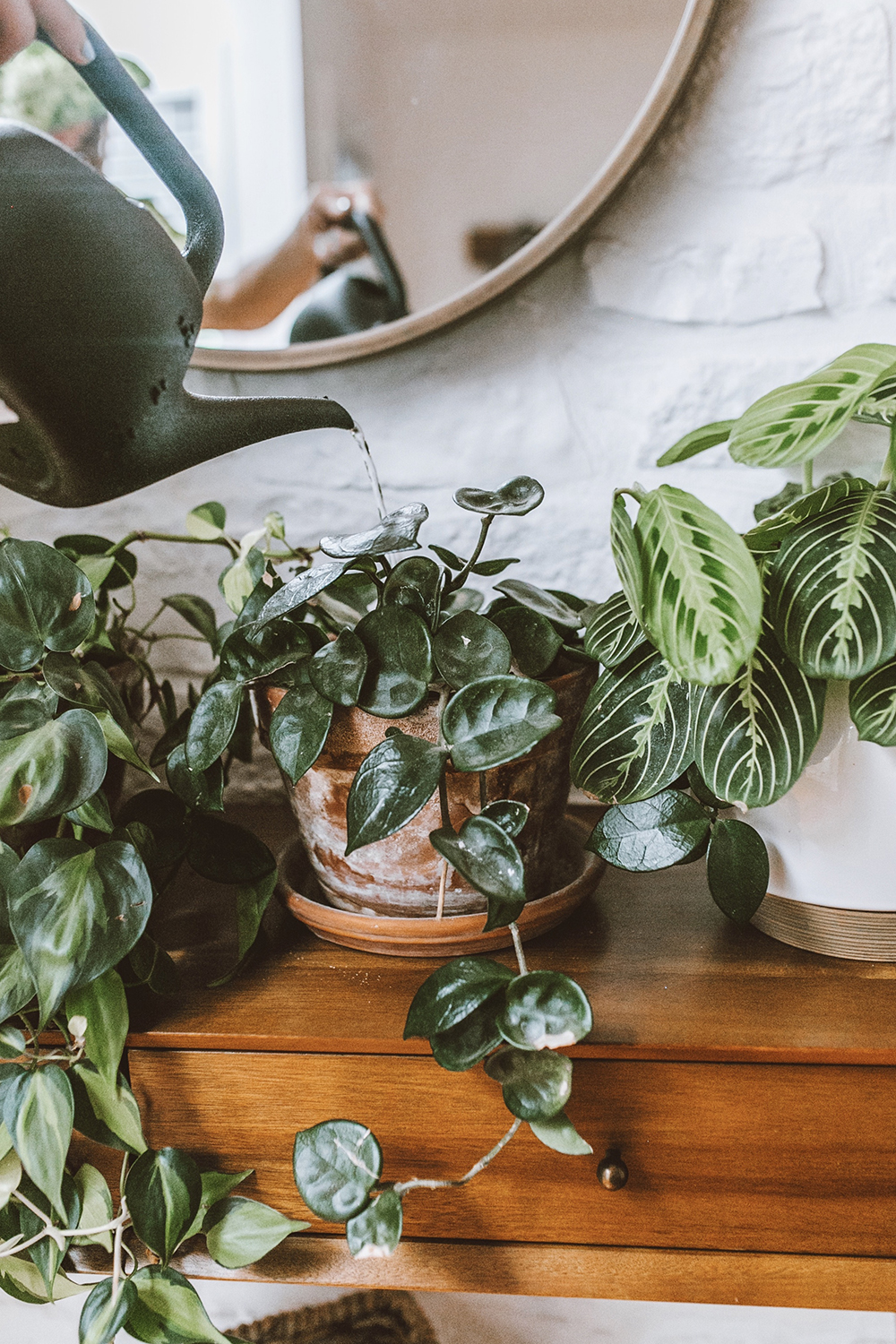 "I'm not a regular mom, I'm a plant mom…" 😉 Today's post is all about how we care for our plant babies! Anyone else get a ton of joy out of a space filled with house plants? There's just something instantly calm and relaxing about them. Not to mention when you nurture a plant for years (years!), there's going to be some sort of proud attachment, ha. (There's the plant mama in me coming out!). When Blake and I moved into our house three years ago, we went a little plant crazy. Though some were lost along the way (RIP), I've finally learned how to care for these finicky little fellas. That said, I'm sharing how we care for our plants, the types of plants we have around our home and our favorite place to buy house plants – let's get to it.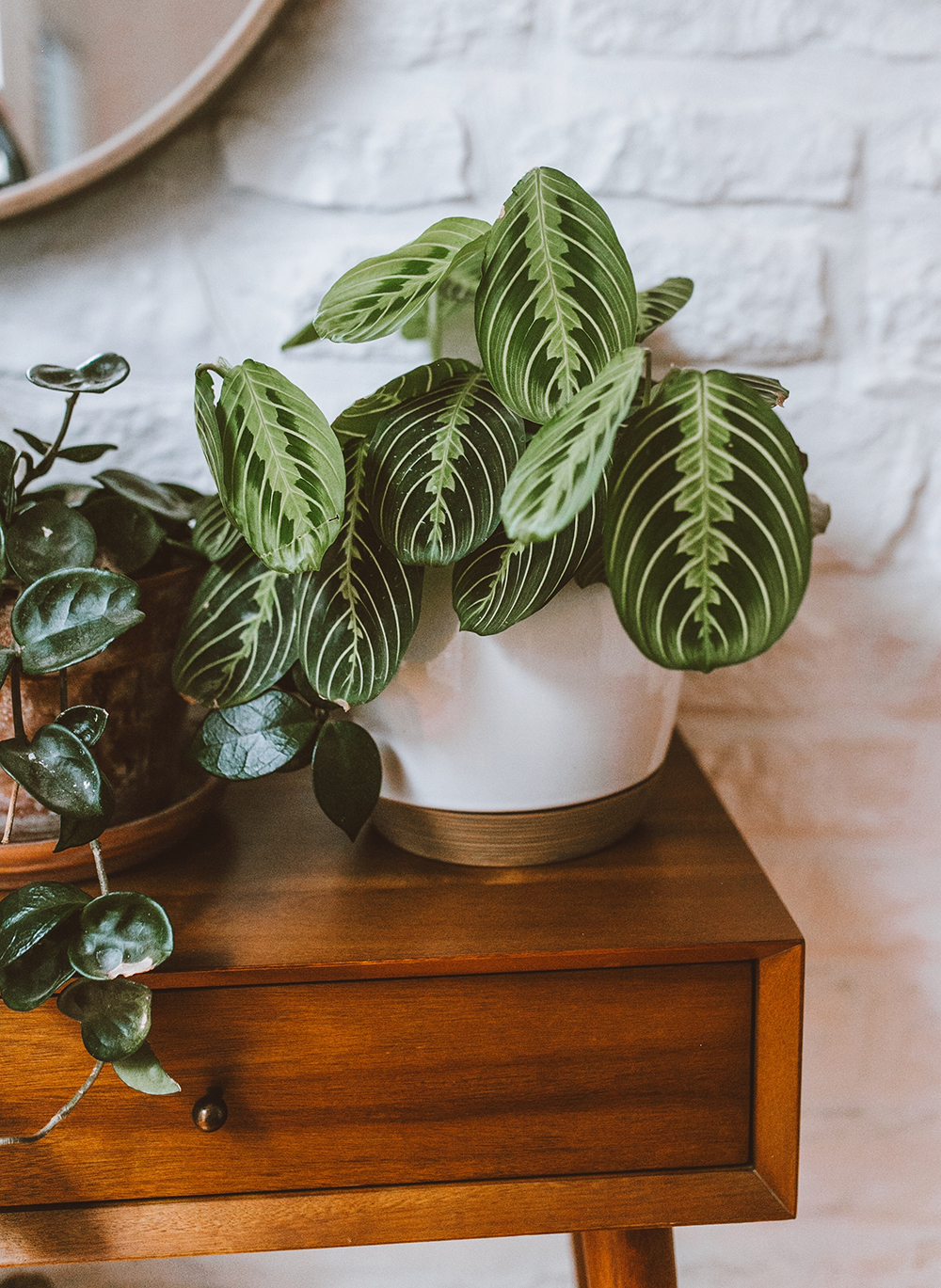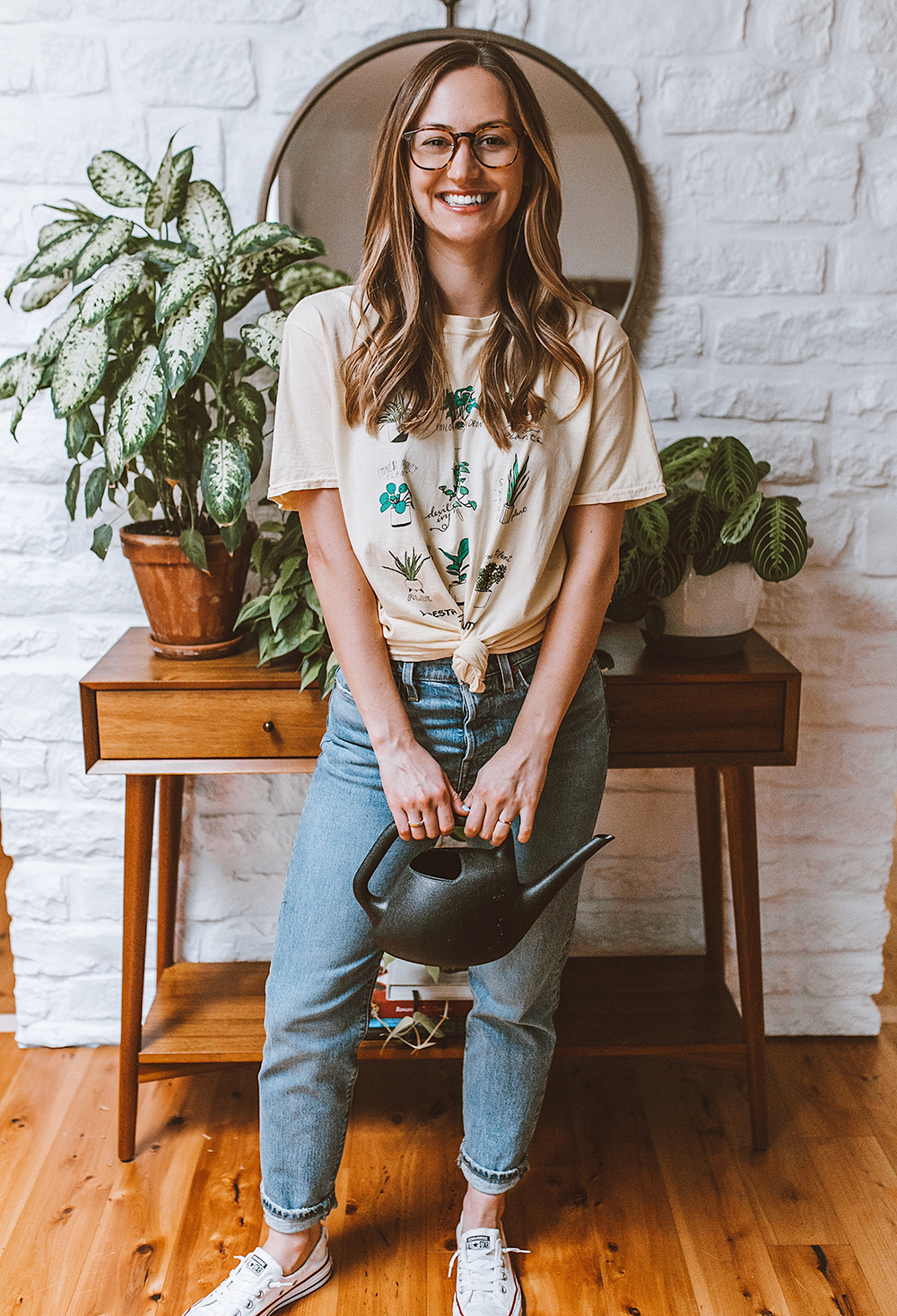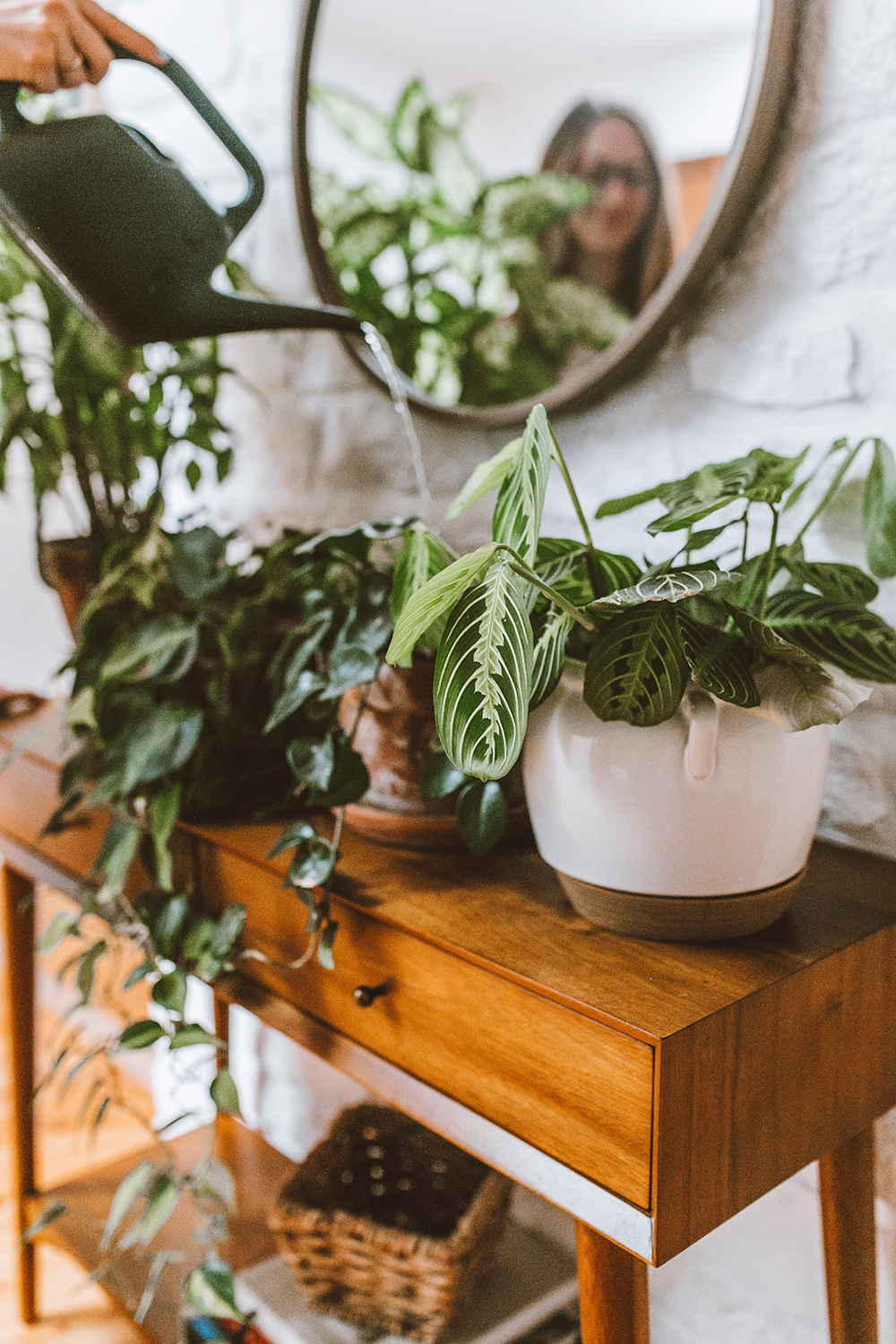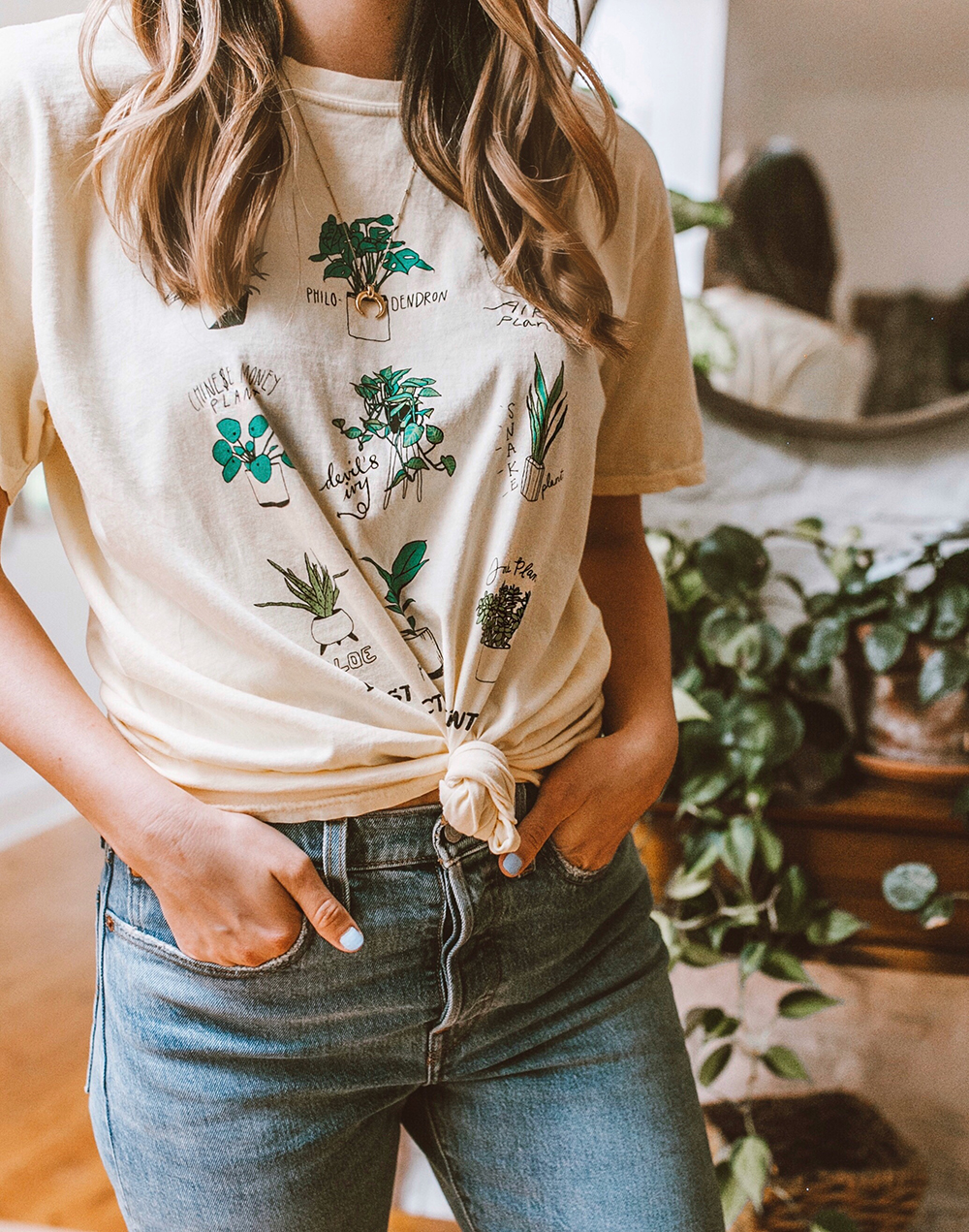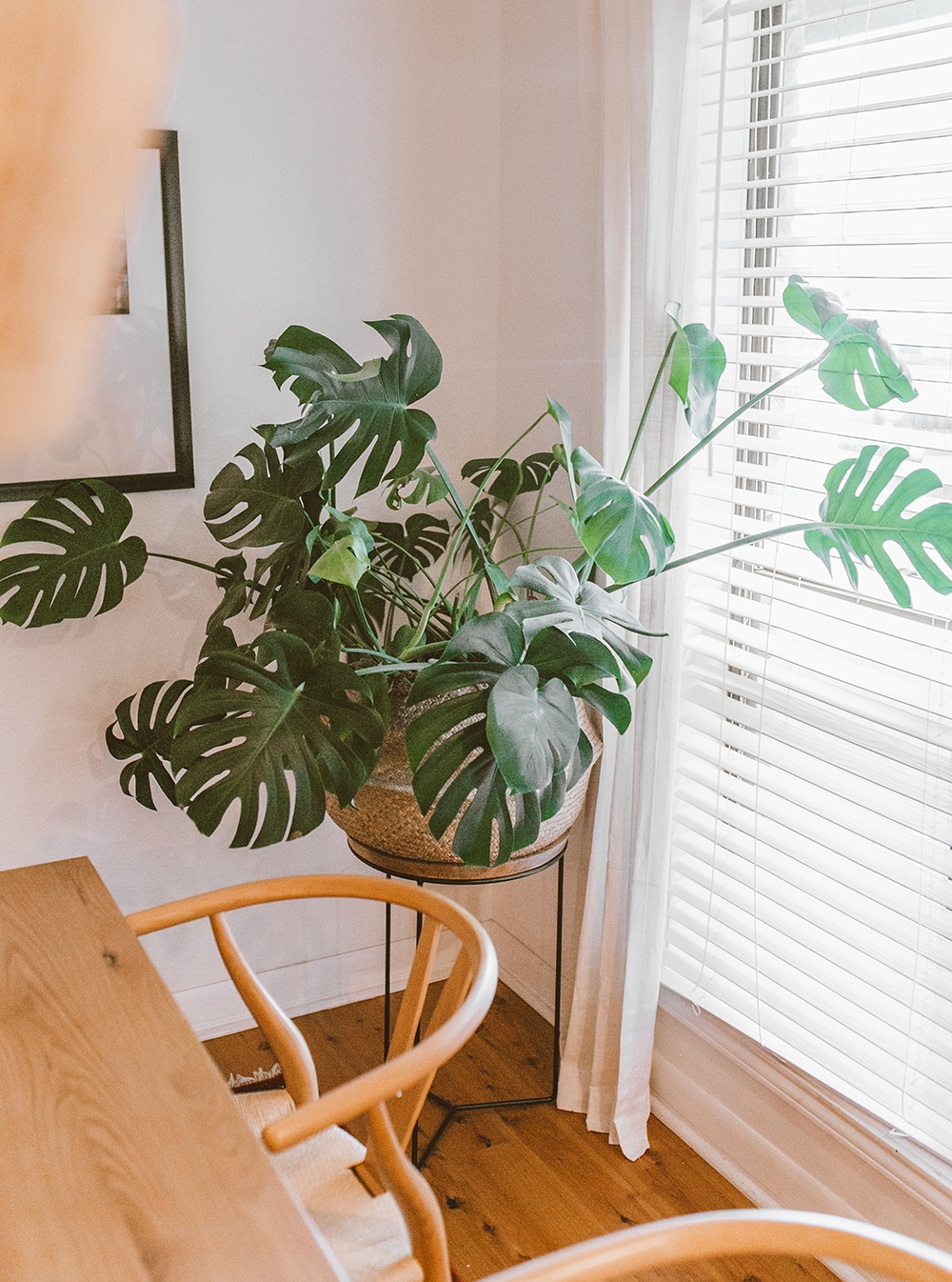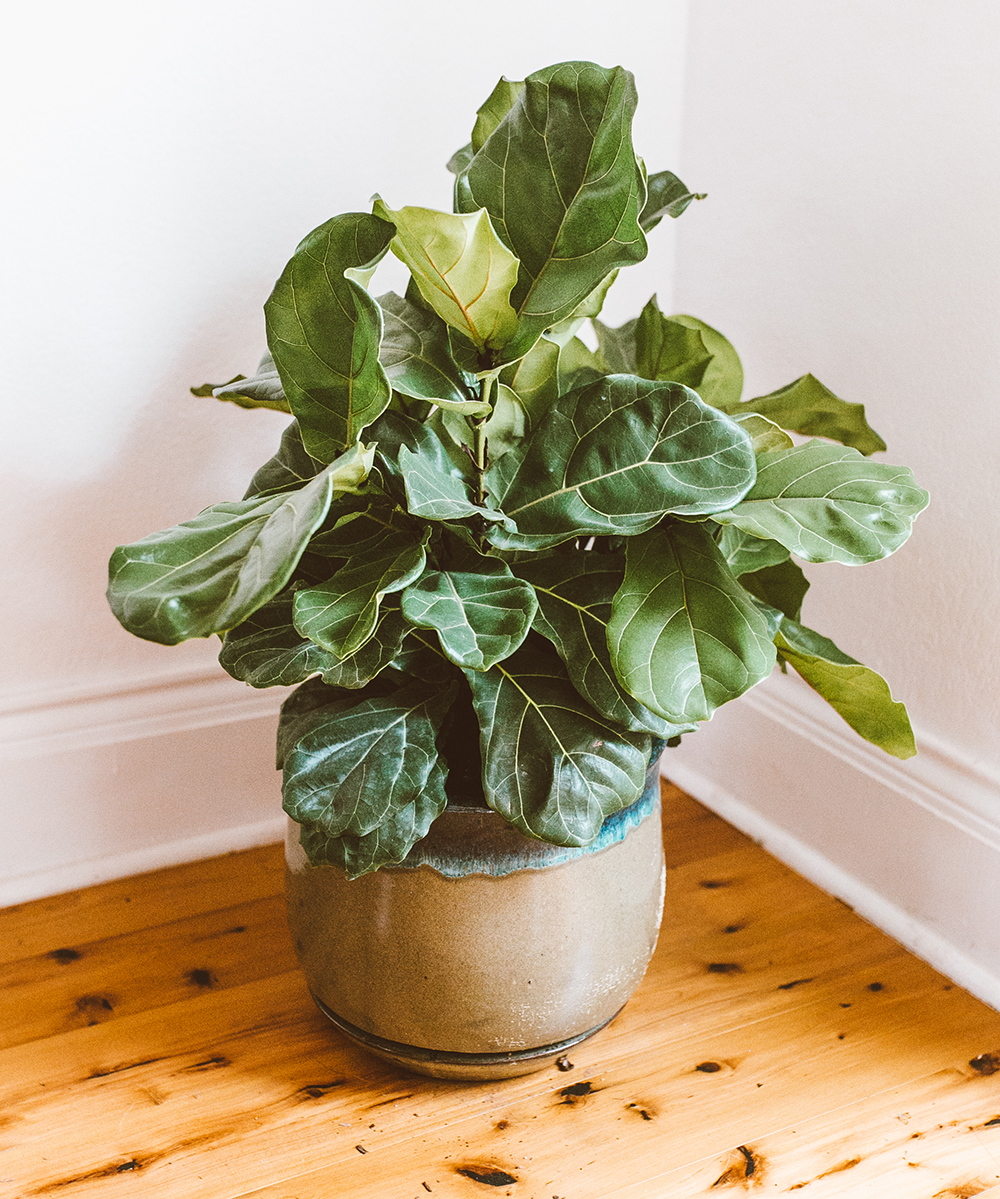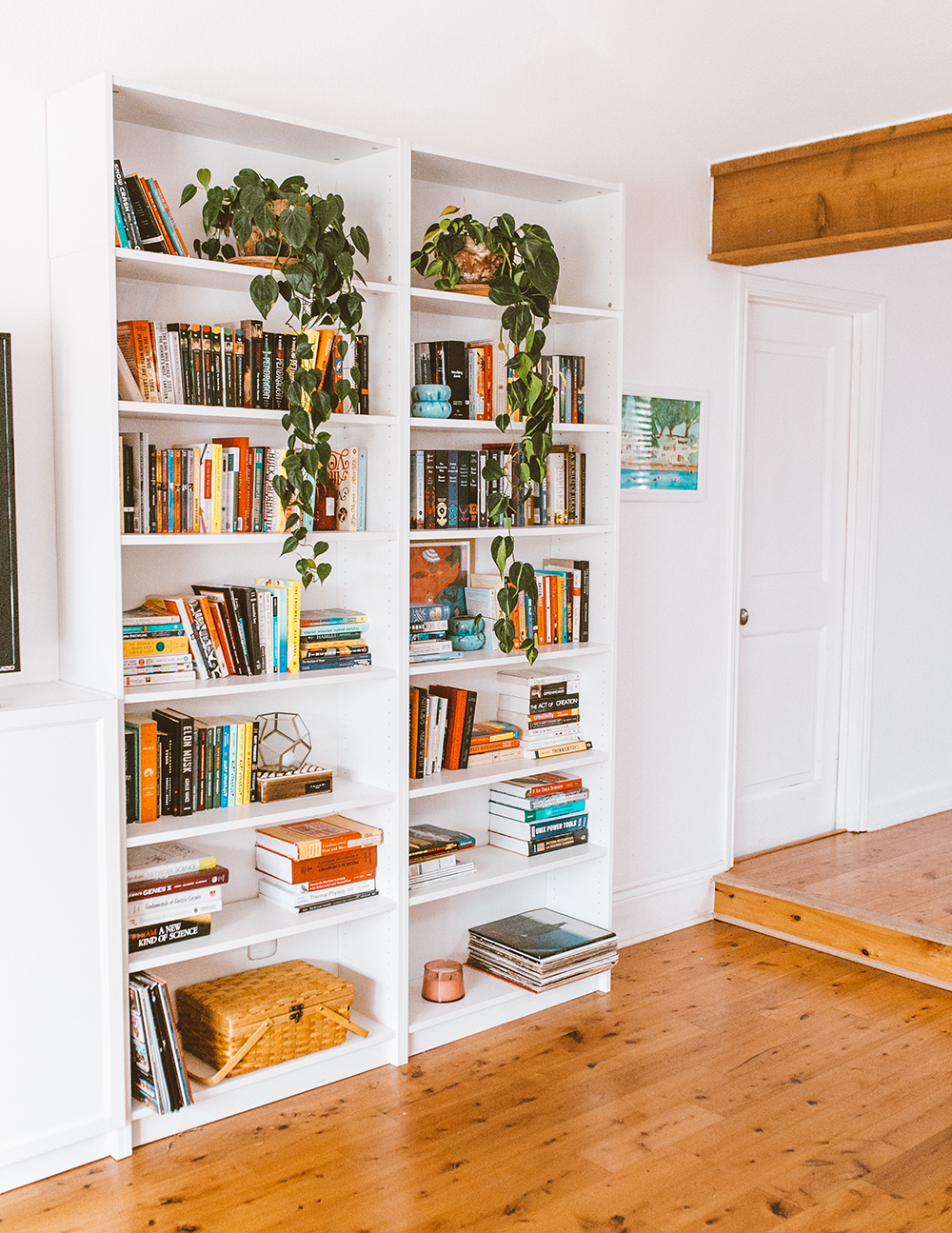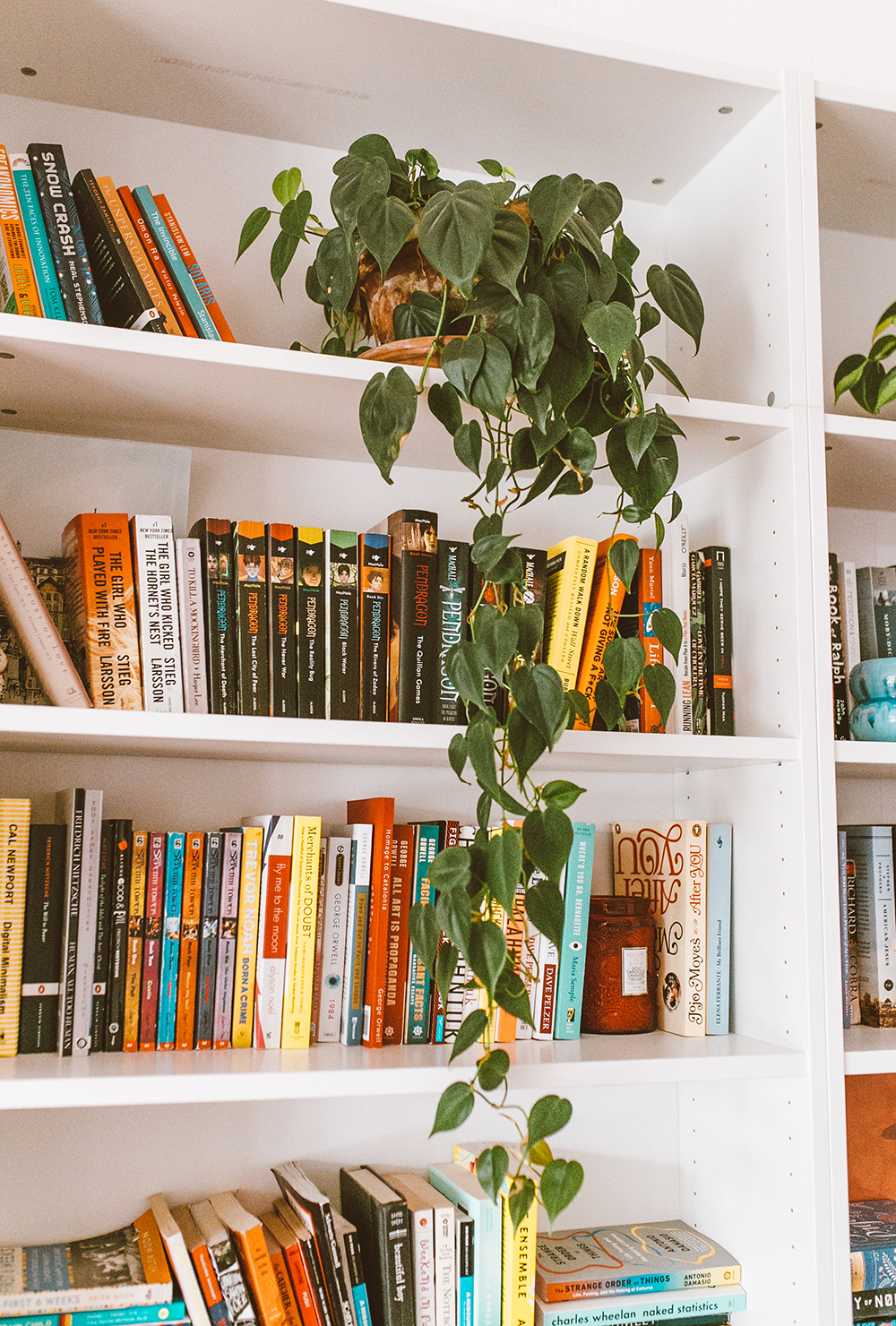 Houseplant care: Three things our plants thrive on: natural light, water and plant food. I water each one once a week – enough water to where I see a little bit collecting in their trays. Once a month I'll add in a scoop of houseplant fertilizer to the watering pale. We use Miracle Grow (it's the only one we've ever tried, but have seen it work wonders for us!). The ratio I use is 1 scoop for ever 1.5 liters of water. As for natural light, I recommend moving plants near windows or under skylights (we have a couple in our house).
Favorite place to shop for houseplants: I have shopped at the cutesy plant boutiques in town and I have shopped at Home Depot and our grocery store (shootout to HEB!) for houseplants…and I've found that HEB and Home Depot have amazing options for a fraction of the price. The boutique shops are of course darling and you're paying for the novelty of a local plant shop (also, supporting local businesses is super great!)…but they're not always worth it in my opinion. I payed $40 for the same plant that I found for $6 at Home Depot. Years back, we spent $200 on a Fiddle Leaf from a local shop in town that died within two weeks (it had a disease and was rotted – and they didn't refund us *facepalm*)…and recently I just scooped up a new one from Home Depot (1/3 the size) for $25 (!!). My mom also got us our Monstera plant that is thriving beautifully – for TEN bucks at the grocery store! In sum, you don't need to spend a ton on houseplants. Just give them the TLC they deserve and they'll flourish. Side note: I totally get wanting a particular plant and not being able to find it at certain stores, which is where The Sill is an amazing place to buy your houseplants online. We have a small plant in our kitchen from The Sill and it's doing great after a couple of months! (They also have pet-friendly plants, low-light options, etc).
Types of houseplants we have: The long, leafy plants on our bookshelf and console are Pothos and Philodendron. That gorgeous plant on the far right of our console is a Prayer Plant and the hearty leafy green one in the middle is a Peperomia. We have a Monstera in our kitchen and a Fiddle Leaf in our living room corner. That one on the far left on the console is part of the Dumb Cane family.
Favorite place to shop for planters and pots: I LOVE shopping for pots and hanging planters. We prefer terra-cotta pots and feel like our houseplants grow so nicely in them (plus that earthy color is timeless) – we buy ours at Home Depot. The hanging planters we have around the house are from Urban Outfitters. Our Monstera is in a woven basket (there's a pot and tray inside) from a local shop (but you can get it on Amazon here) and the plant stand is from Target. Our entryway console is from West Elm. I'll link to those and more pretty ones below.
I hope this post was helpful! Always love sharing home decor tips and tricks with y'all. Thanks so much for stopping by! Ps. How cute is that plant tee I'm wearing? Had to be a total dork and rock it for this one! 😉