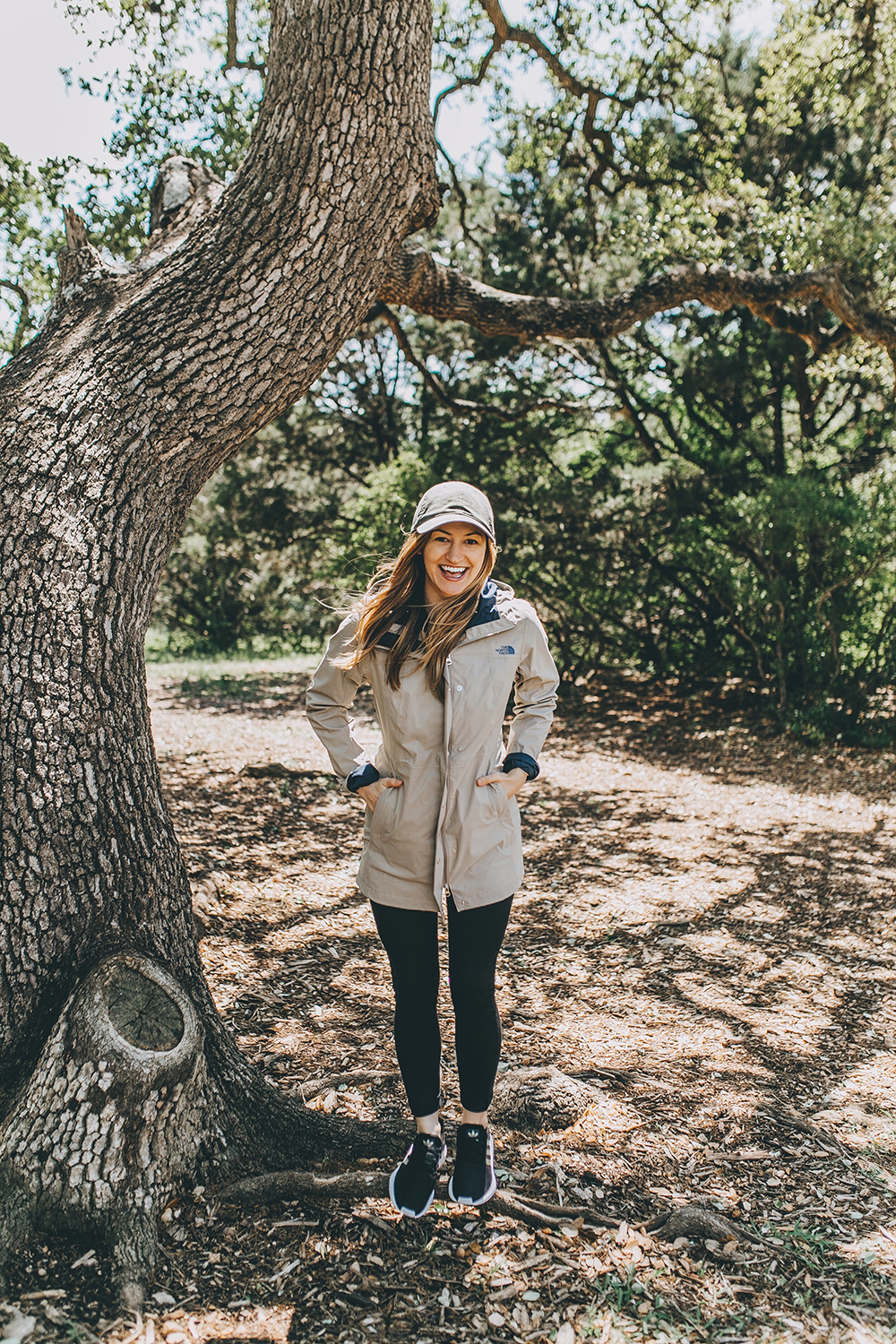 Hey there, big cheesy grin! I've been feeling really good lately and I'm attributing those happy vibes to more time spent outside  (…and exercise…wowza that really does do wonders!). We've had the strangest weather in Austin lately – one minute the sun is shining and the next there's a torrential downpour. Funny enough, I intended to shoot this post during a rain sesh (…hence that adorable raincoat…) but once we parked it cleared up and the sun started beaming. No complaints here, though! Vitamin D does a body and mind good. You know the saying, "April showers bring May flowers" – so I am totally okay with all the rain if it means we're looking at an extra lush and sunny May!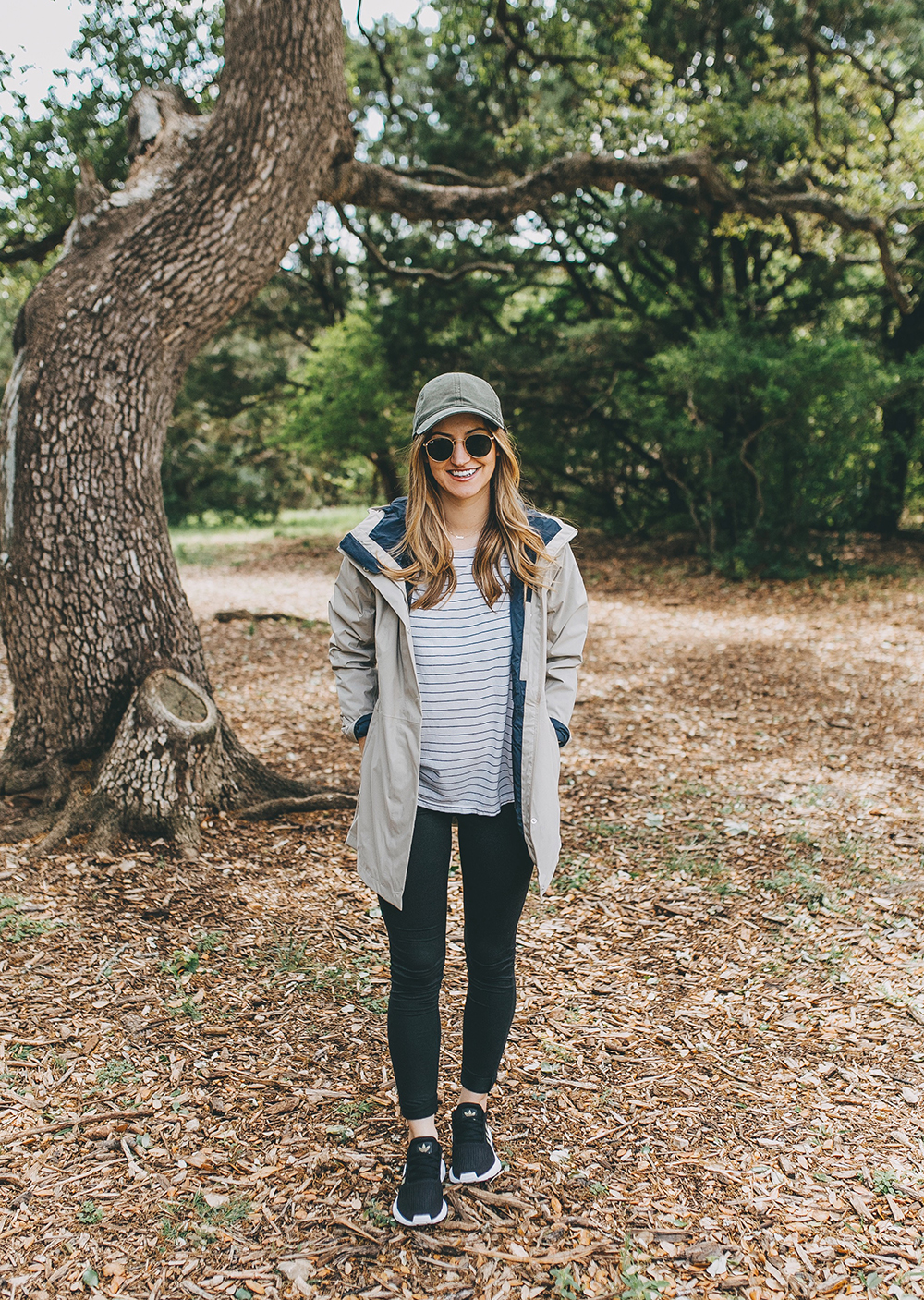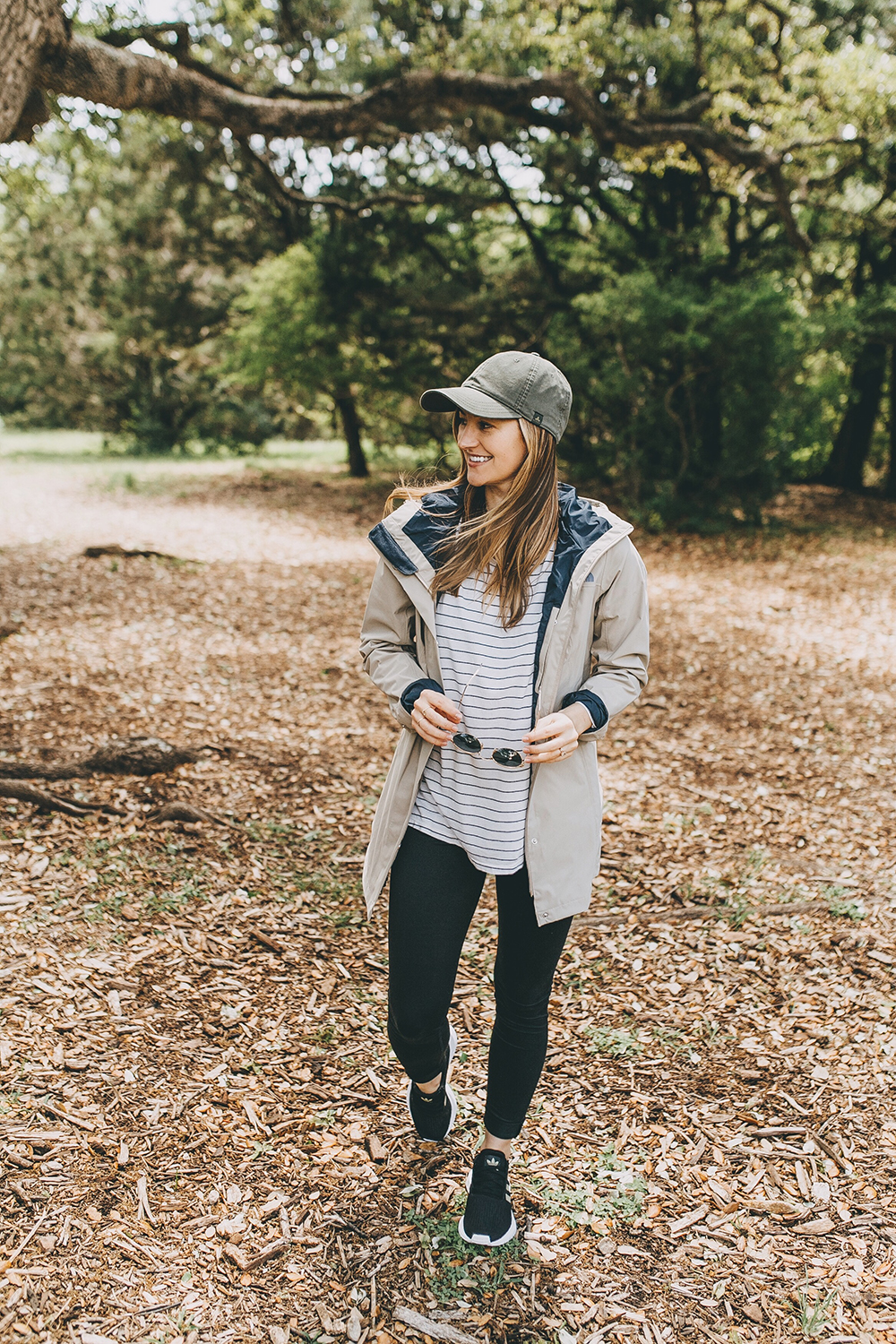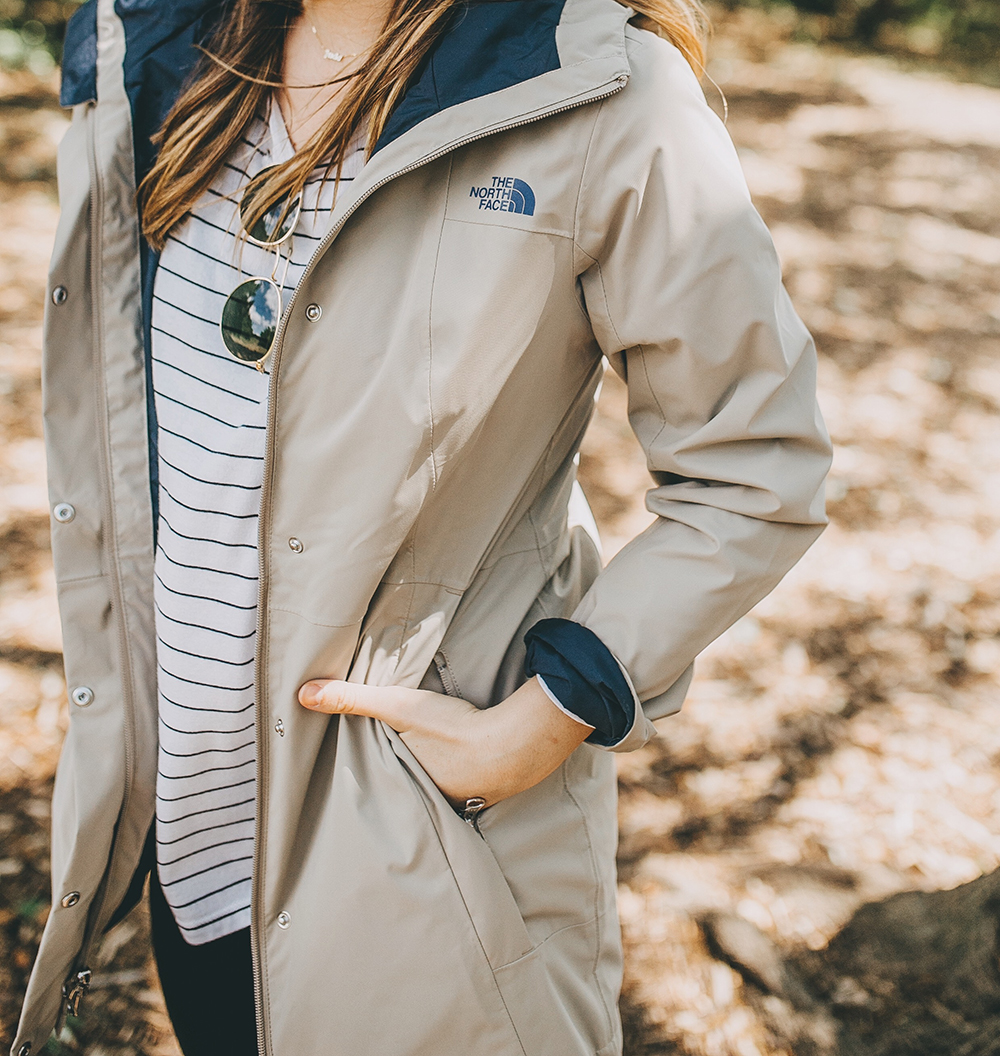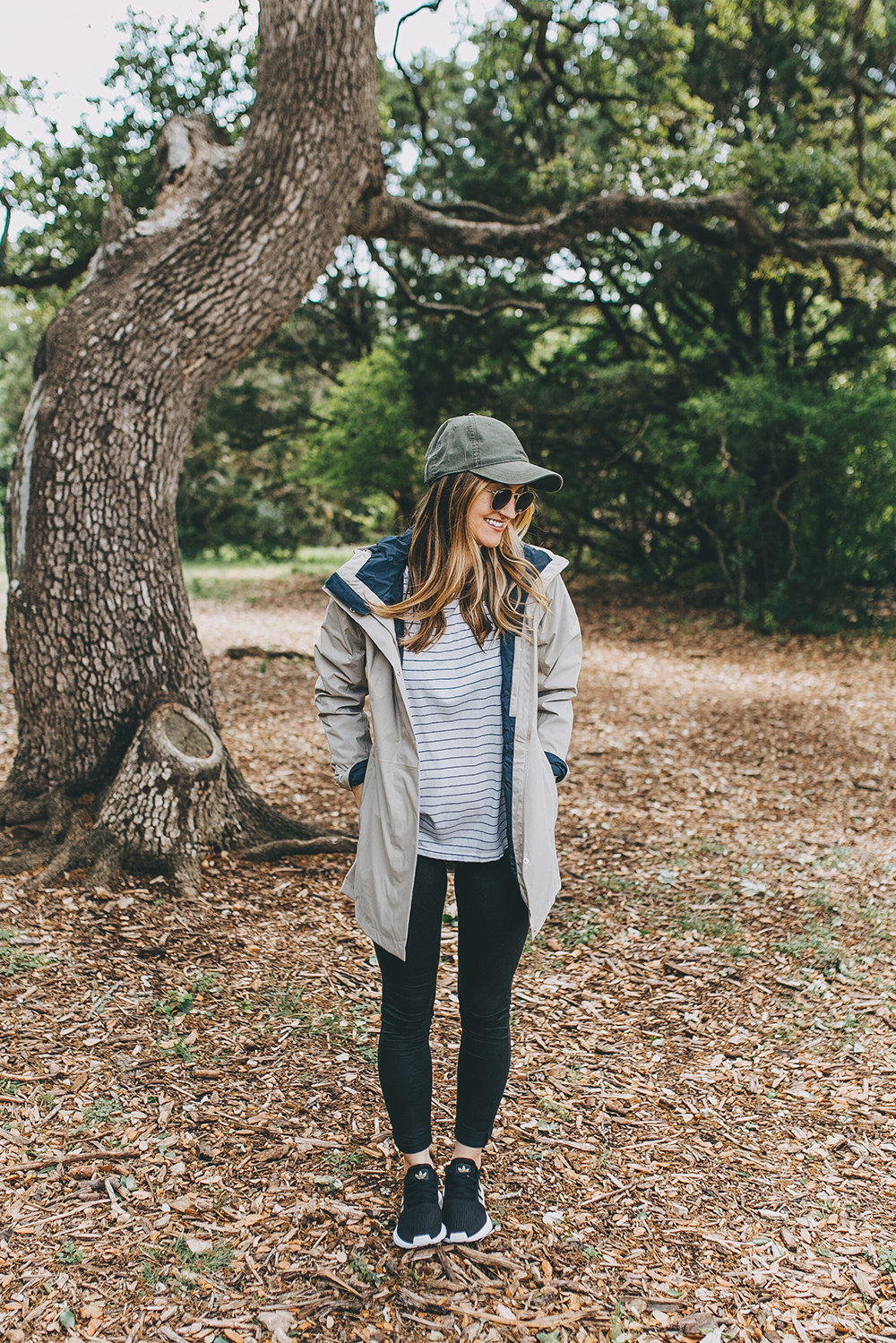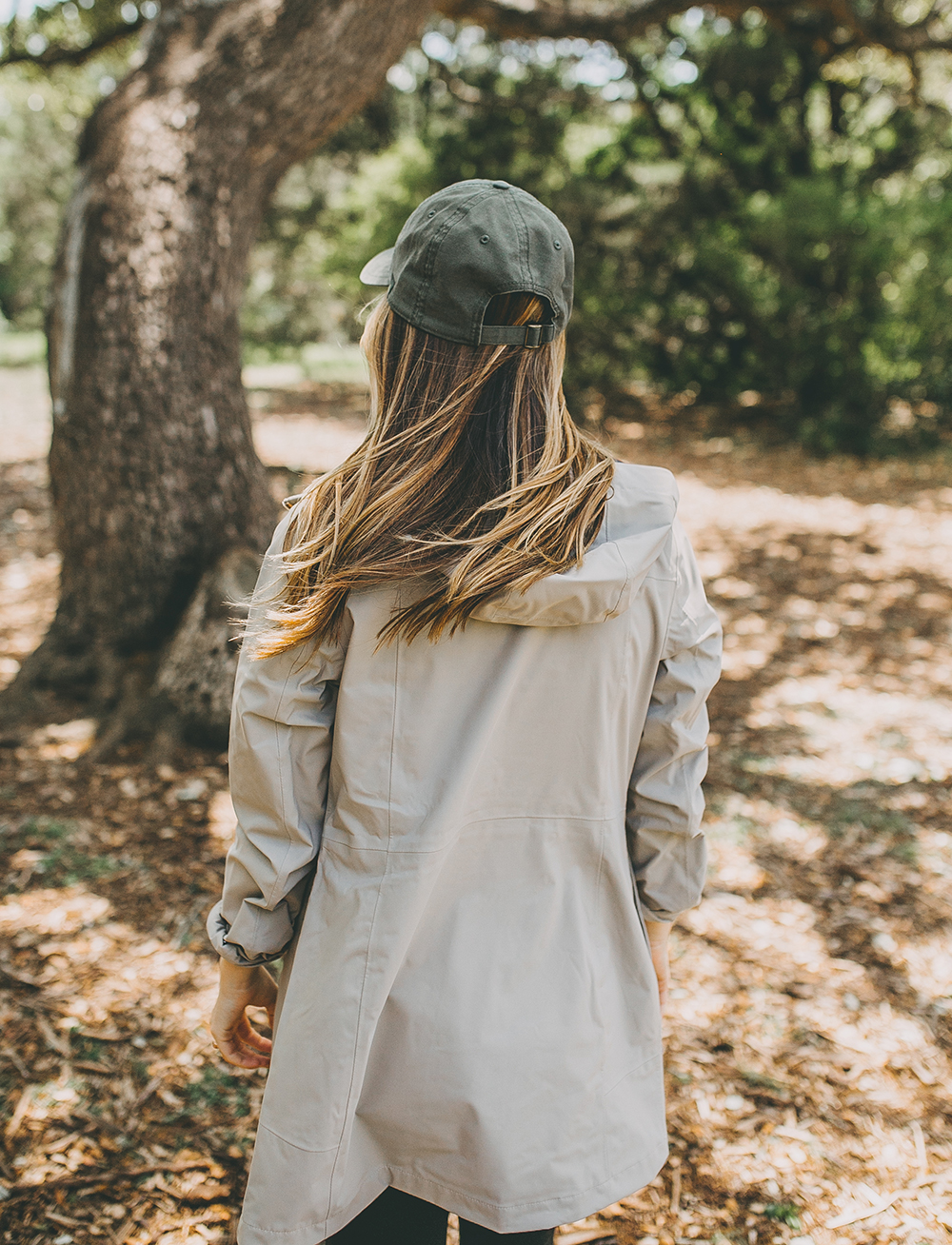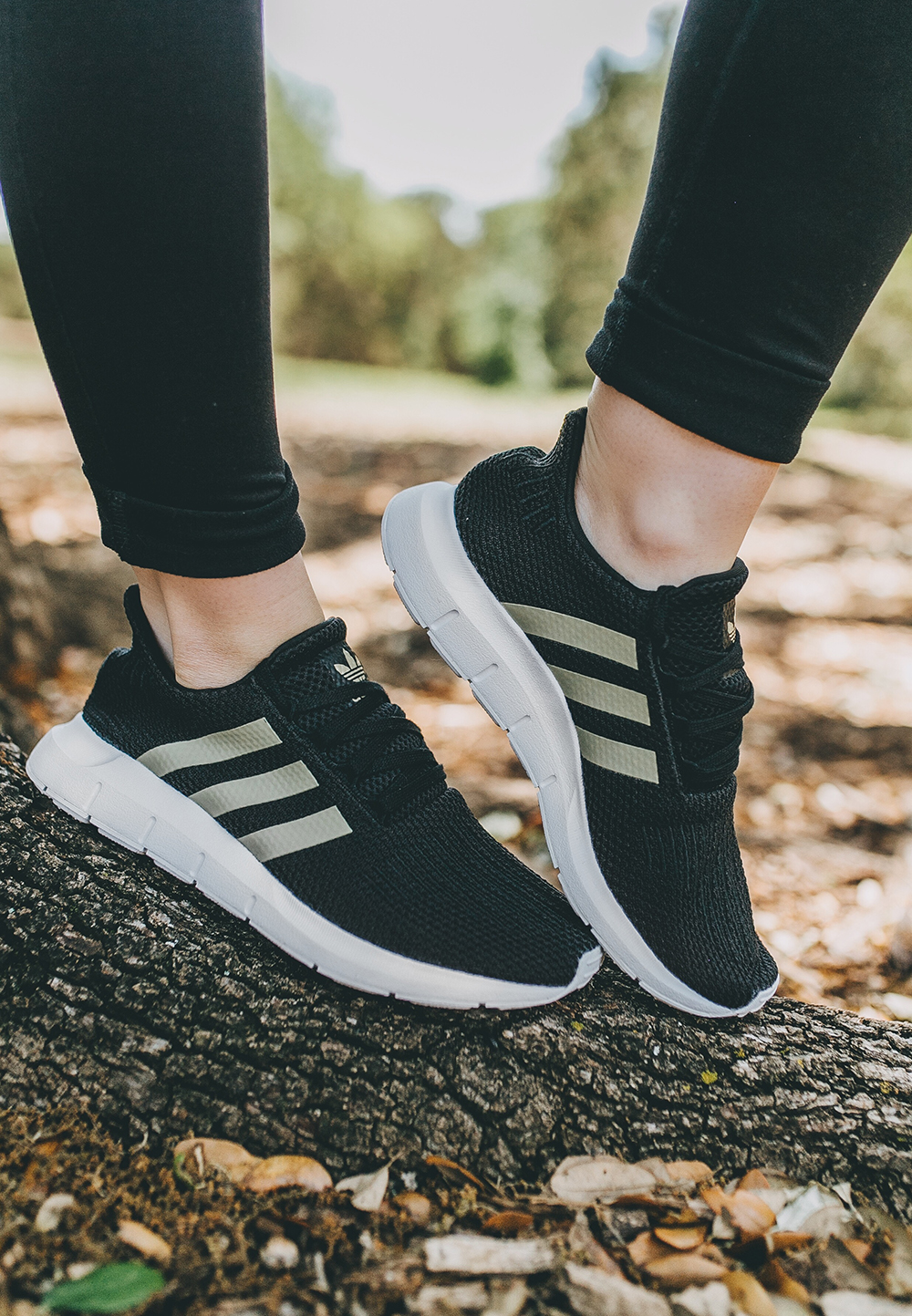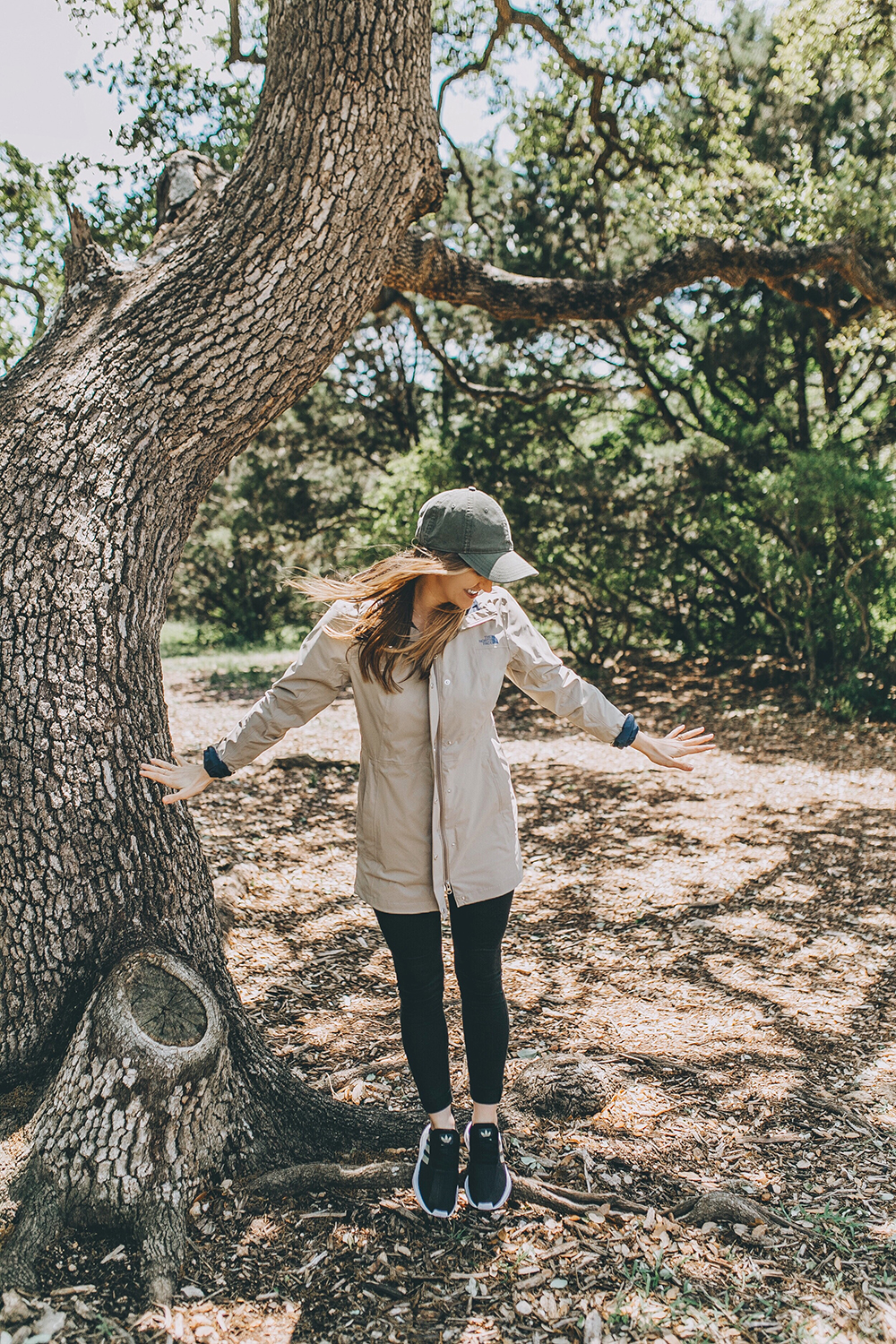 Not only would this outfit work on any given day, rain or shine, but it would also have been SO GOOD for my trip through the British Isles last year. Kicking myself I didn't have this jacket back then. If you've got a trip planned where rain (or mist) might be on the agenda…you NEED this jacket! It's by The North Face and it's SO flattering – Blake even commented how much he liked this look (…and by the way he has never said that when I wear overalls or half the things I photograph for my blog haha, so yeah…it's a big deal when an outfit is Blake approved, ha! Ps. Don't worry, still gonna rock my overalls with pride). I love the khaki color with navy lining – it's so classic and can be worn with anything. I'm wearing a size small and it has just enough room to wear a thicker long sleeve underneath. I also LOVE the trench length and the cinched waist gives a really beautiful silhouette.
As y'all know, I'm a major Backcountry fan and always look to their site for all things outdoorsy. They carry so many of my favorite brands, like a few I'm wearing: The North Face Jacket, Adidas sneakers and a Prana ball cap (how cute is this?!). A rain jacket in particular is such a great investment piece because you will without a doubt put it to good use at home or while traveling (they pack well, too!). Now that spring is in full swing and Jude is past that two month mark, we are spending a lot more time outside. There's a reason Austin is voted best place to live year after year – there is SO much to do outside! Hiking, swimming, climbing, yoga on the lawn overlooking the skyline…needless to say, we're looking forward to making some awesome family memories during these warmer seasons. Rain or shine, I'm excited to get outside!
Linking my outfit details below. Don't forget, use code LIVVY15 to take 15% off your Backcountry order! Good for one-time use. Have a  great week, y'all! XO
jacket – NORTH FACE / leggings – PRANA / hat – PRANA / shoes – ADIDAS / sunglasses – RAY BAN (similar)
SHOP MORE RAIN JACKETS
A big thank you to Backcountry for sponsoring this post! All opinions are my own.