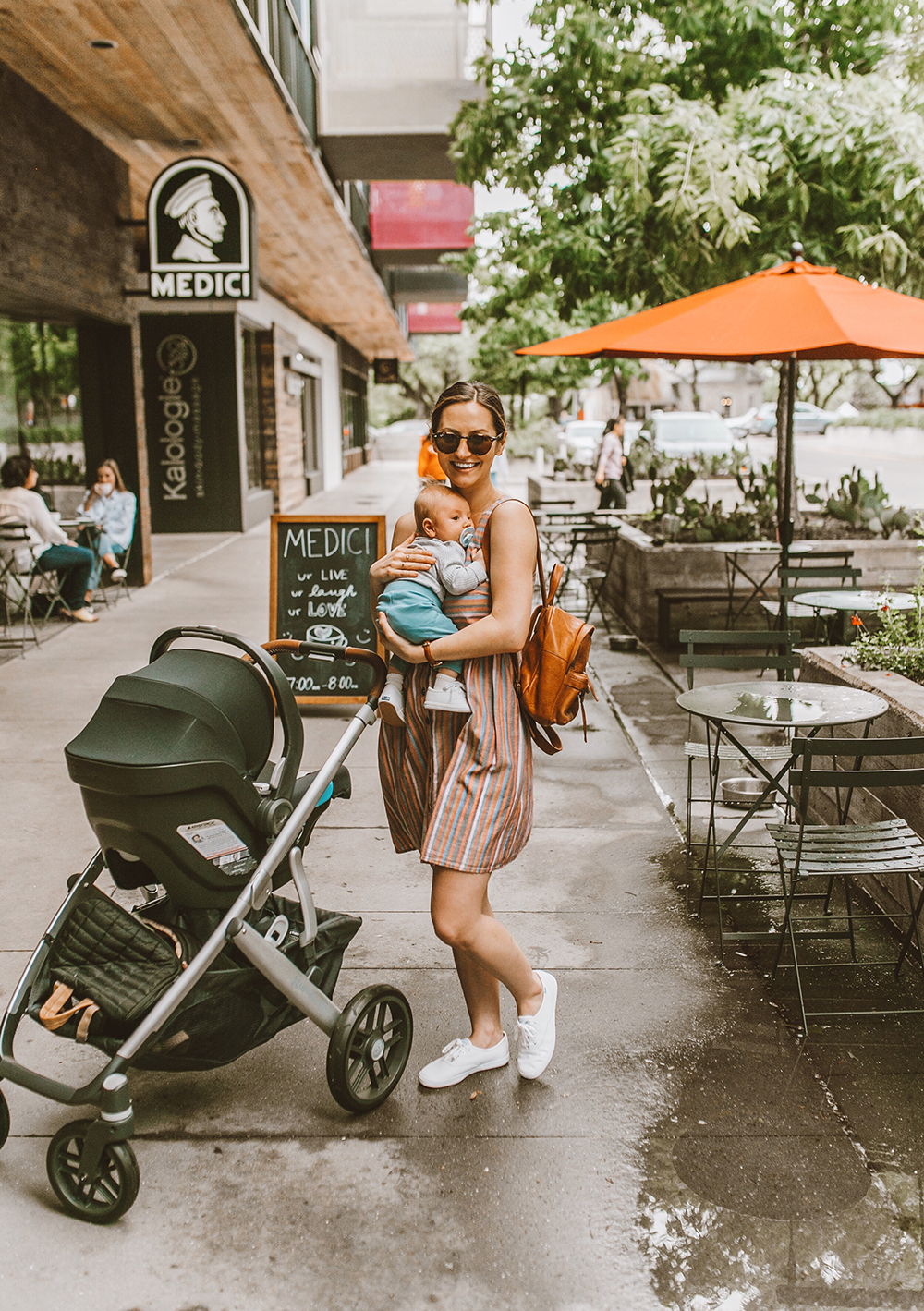 Ohh it's my first ever mama & me post! Jude is making his coffeehouse rounds and this week we stopped by one of our favorites, Medici (…if I could have one of their oat milk lattes everyday, I certainly would!). Per usual, Austin weather was unpredictable and we waited out the rain in the parking garage, then quickly strolled on over and actually got to enjoy some sunshine while sipping our coffee! When it comes to leaving the house with a baby in tow, there is one retailer I know I can count on to make me feel calm and confident it's going to be a successful outing (which means no tears from our little man!)…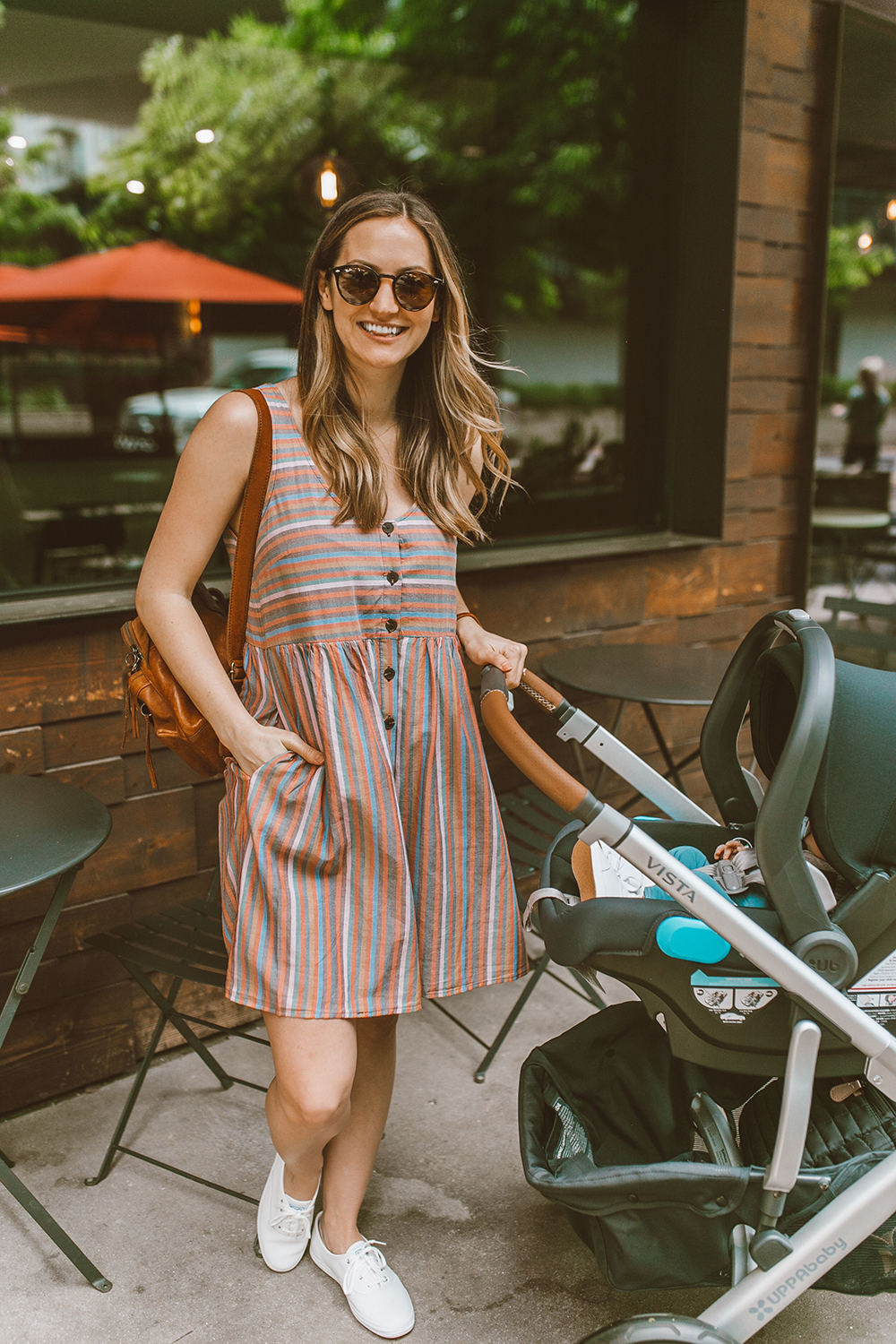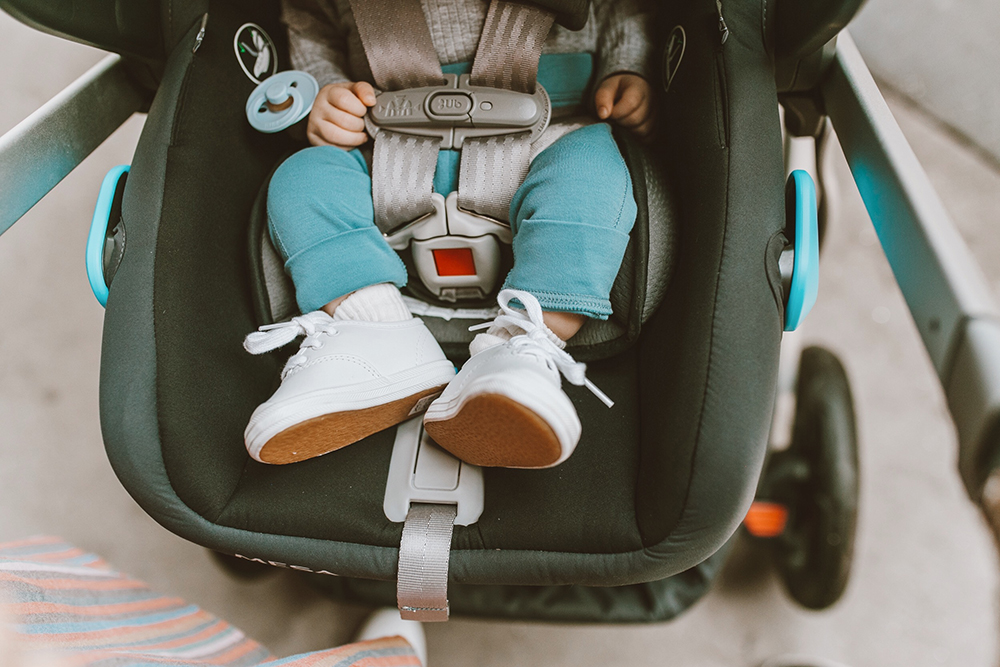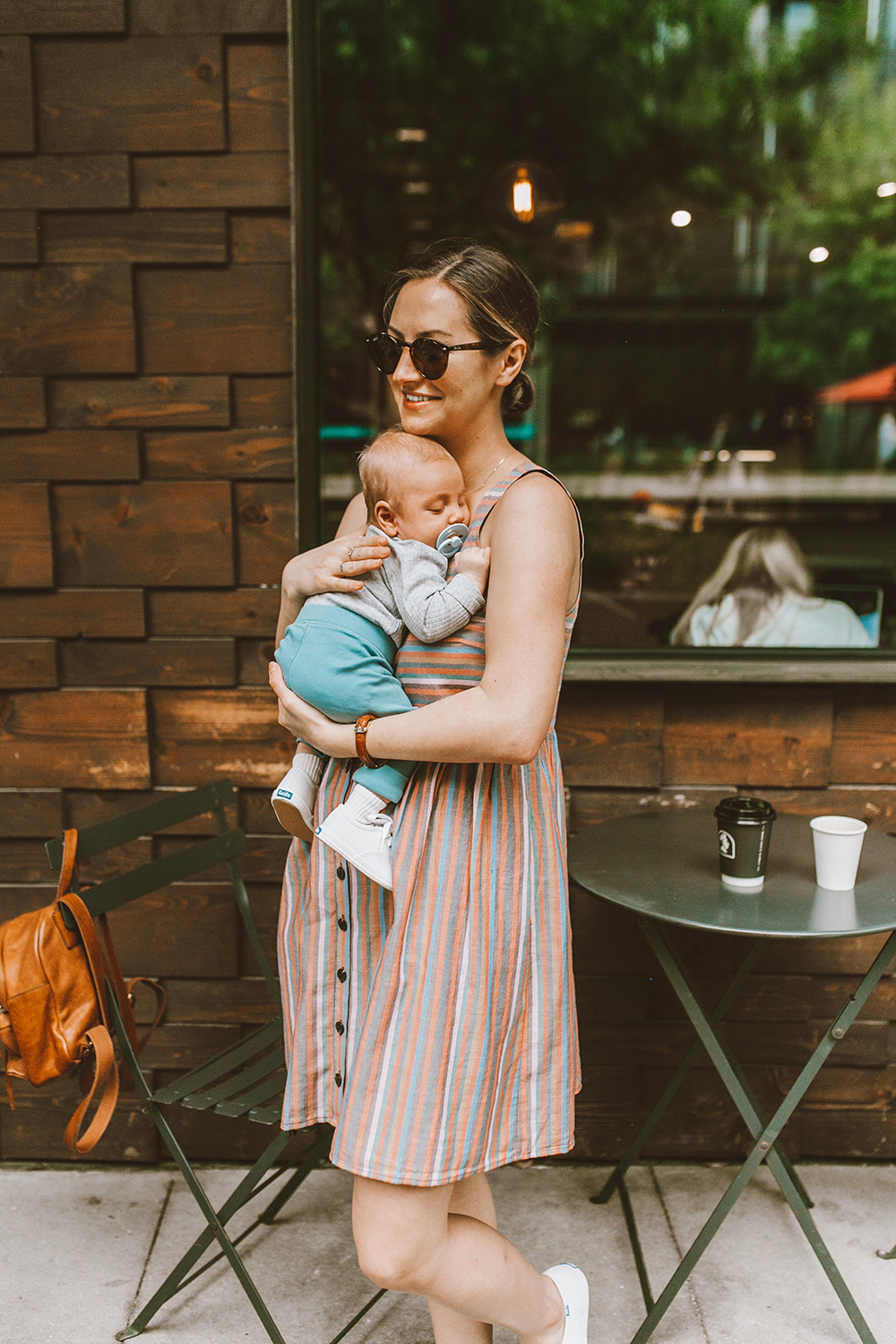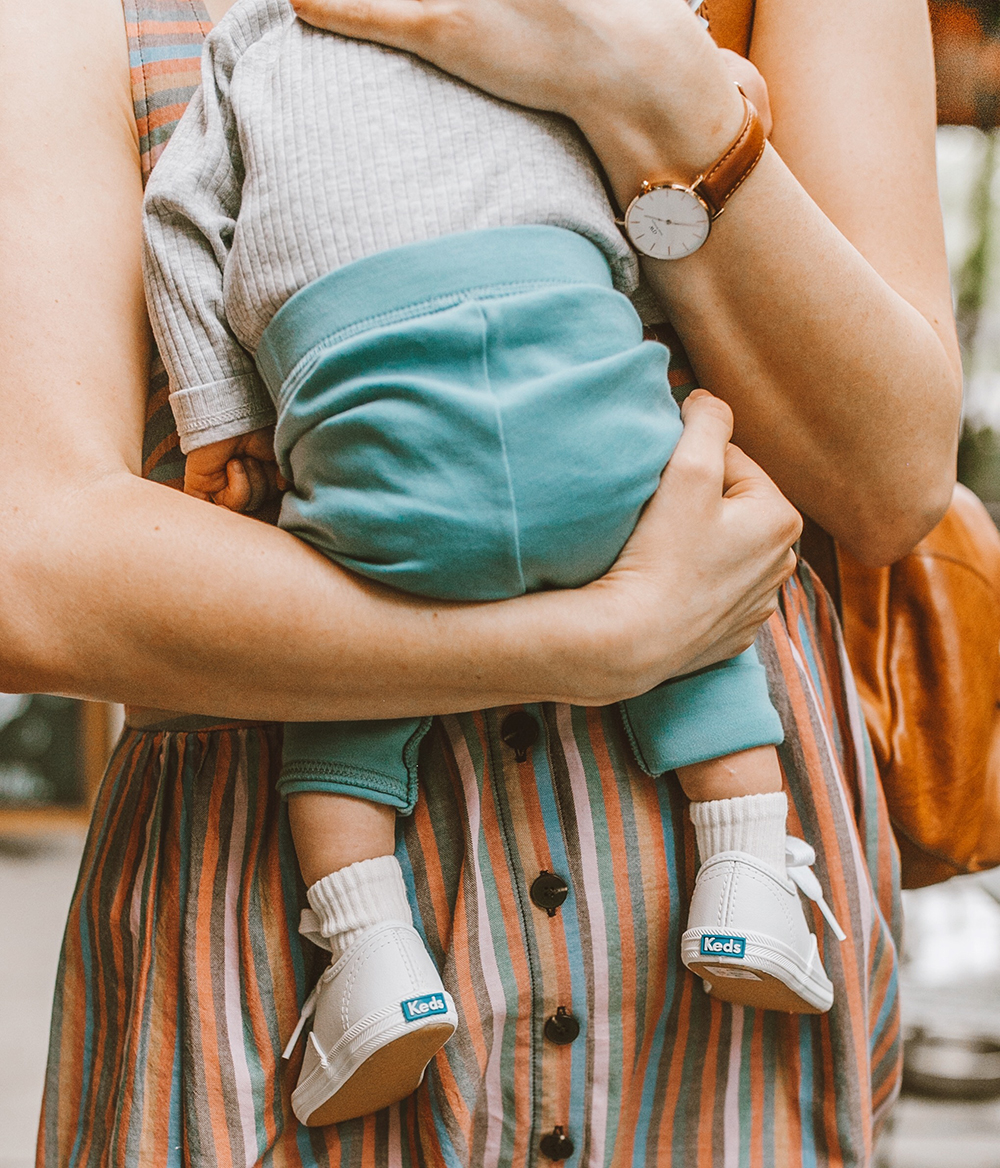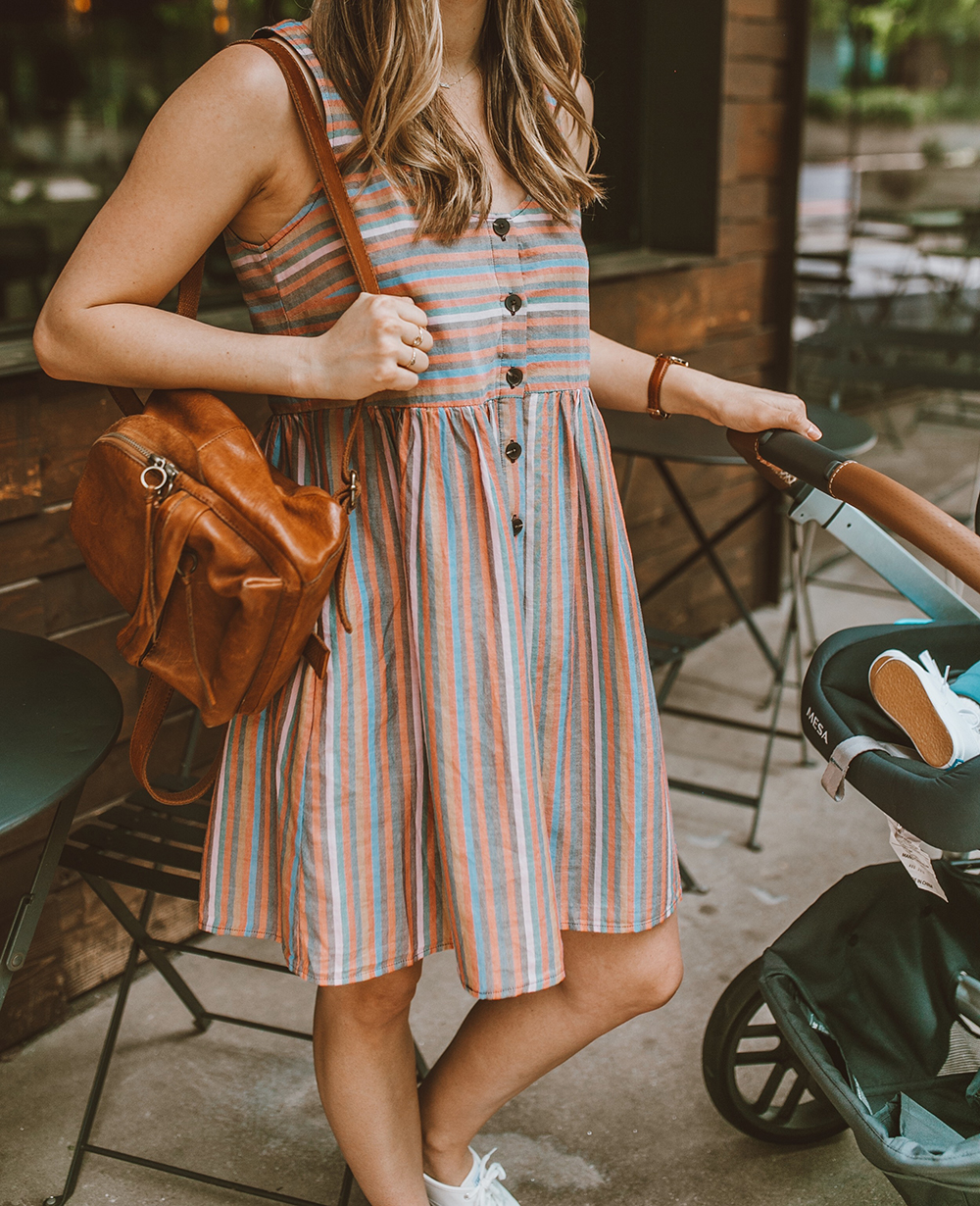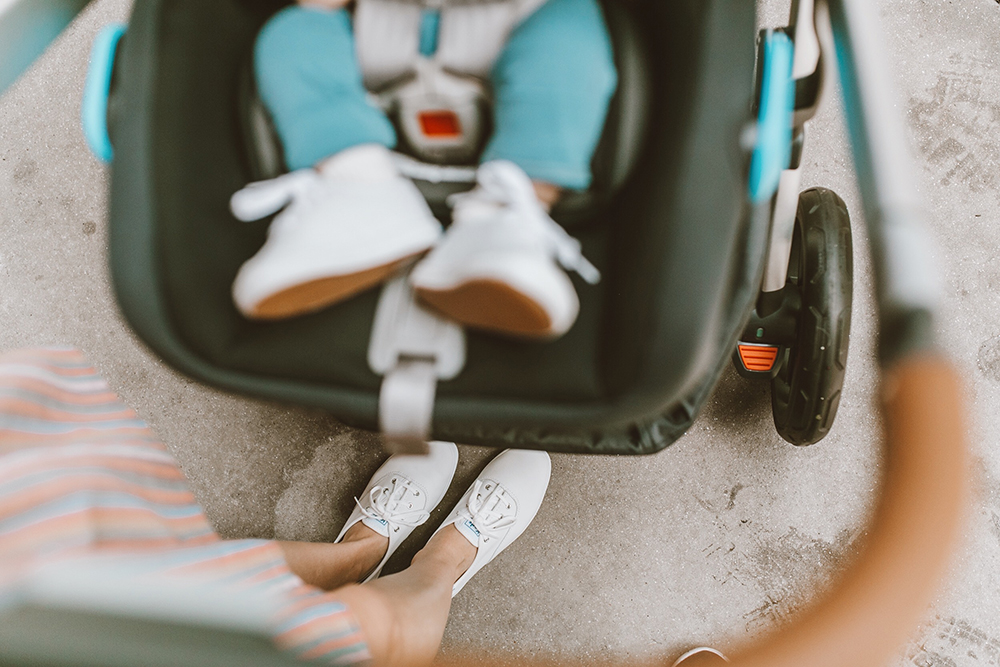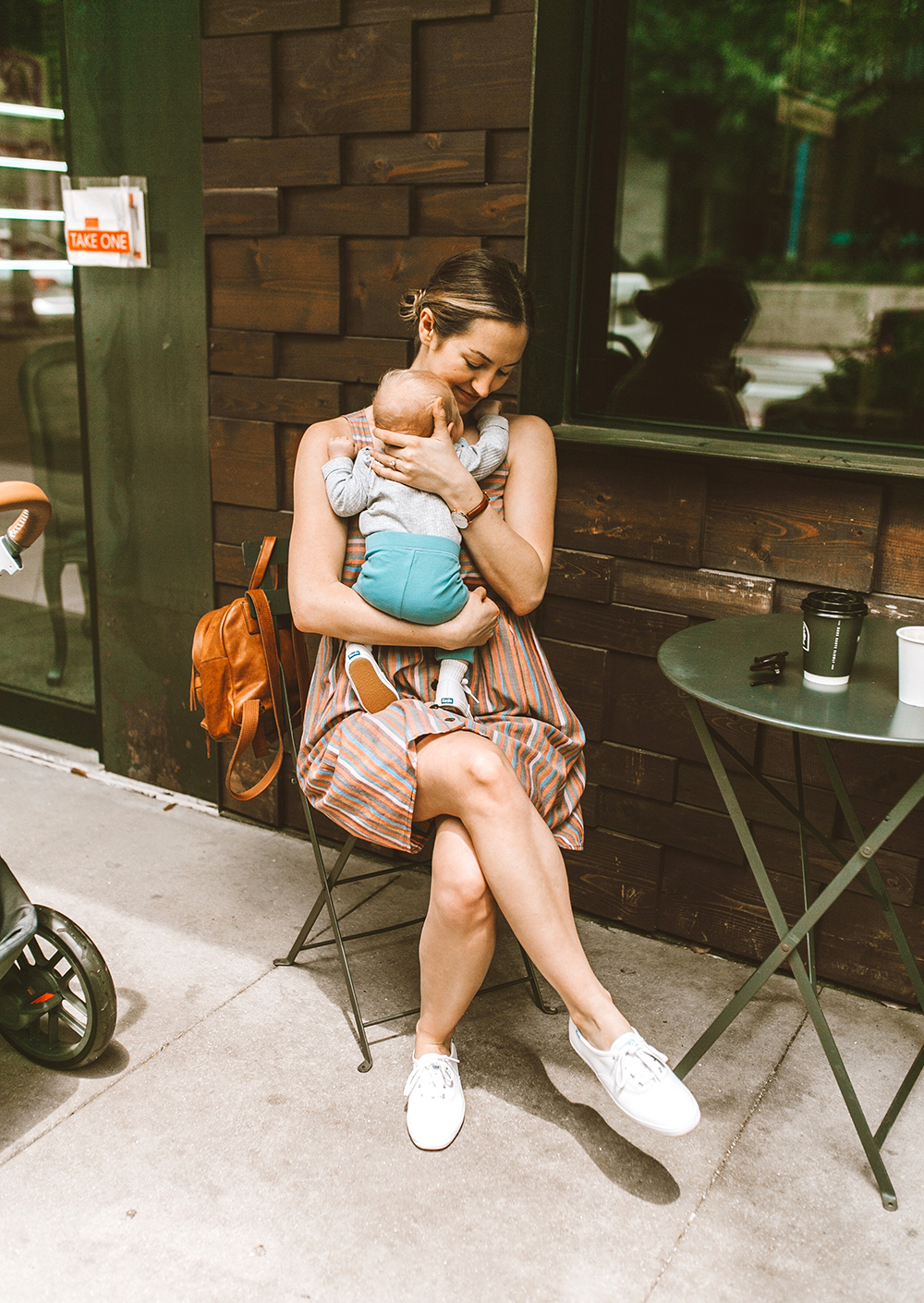 …And without a doubt, that store is Nordstrom. My very first solo outing with Jude was to Nordstrom, so it has a special place in my heart haha. 90% of the time I am an online shopper (…and even more so now that I'm a mom and running to the mall isn't as easy), but when I get the chance to stop into a store, I feel a sense of relief and relaxation wash over me as soon as I walk through the doors. There's just something about Nordstrom that feels luxurious yet attainable…not to mention their customer service is always amazing. Also – major kudos for having a nursing room in our store, that's a big deal!
When I got pregnant with Jude, Nordstrom quickly became the place for me to scoop up baby clothes, read reviews from other moms (LOVE that so many parents share their honest opinions for products online) and also make me feel like I could still have stylish baby gear. From baby shoes (…which btw, YES we are wearing matching Keds and YES that may be silly because he can't walk but man, baby shoes SO CUTE… 😉 ), to strollers, baby carriers (truly can't live without this one), nursery decor, bathing essentials and tons more – Nordstrom really does have everything.
A few of our tried and true favorites have been our Uppababy Vista stroller (comes with an awesome bassinet and that's what Jude sleeps in throughout the night!), Mustela newborn bath products set (LOVE this brand! It's been great for cradle cap, too), Moby baby carrier, Adan & Anais swaddle blankets (SO soft and lots of fun prints), our "Baby's First Year" blanket for monthly growth photos and tons of teething toys and feeding essentials (like all of these gorgeous high chair options). As for kiddo clothing, my two favorite baby brands from Nordstrom have been Little Me and Burts Bees Baby. Both are really affordable and super soft…we've had great luck with them!
Not going to lie, being a new mom means getting out of the house to do your usual errands (…or even something as simple as getting coffee from a shop without a drive-thru) can be quite daunting. I'm so thankful to have all the gear, toys and baby clothes we need to keep Jude comfortable and happy…it gives me the courage to conquer those outings. Cheers to more coffee dates (…and bigger adventures to come) with our little guy!
Linking up our looks plus more of my favorite baby gear below. Have a great weekend, XO!
SHOP BABY GEAR
JUDE: baby keds / leggings (similar) / onesie / stroller / diaper bag (similar)
ME: mama keds / dress (wearing size small) / backpack / watch / sunglasses
A big thank you to Nordstrom for sponsoring this post! All opinions are my own.