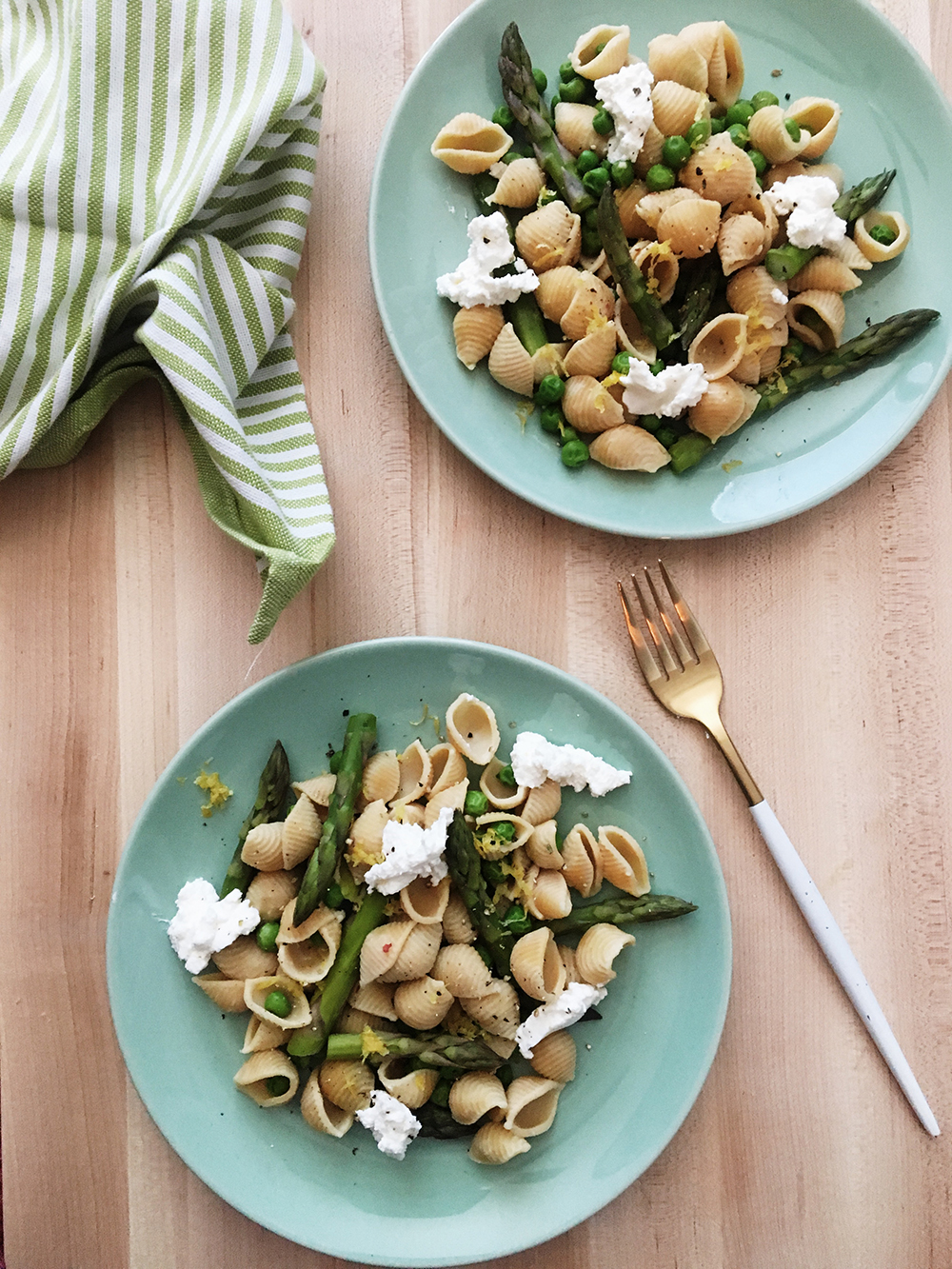 By Jessica Lee
I'm the type of person that brings a list to the grocery store. I plan out my week of meals and buy exactly the ingredients needed. I feel anxious if I don't have a list. What if I forget something? The last thing I want to do is go to the store again.
But I am open to adjusting my list if something catches my eye at the store. I wasn't planning on buying asparagus, but it just looked so good, and it was on sale, so how could I not? Anyone else ever feel this way? Just me?
So plans changed, and when I thought of what to make with the asparagus my mind immediately landed on pasta. I love the versatility of pasta because you don't need a ton of ingredients, usually just a veggie or two, the pasta (of course) and maybe a cheese or some herbs (or both!)…
I decided to lean into Spring with this dish. The weather has turned here in Austin, so it just felt right. Bright lemon, vibrant asparagus, spring peas and creamy ricotta join starchy pasta to create something really magical and delicious. If it's still cold where you live, I hope it gets you excited about the warmer weather to come!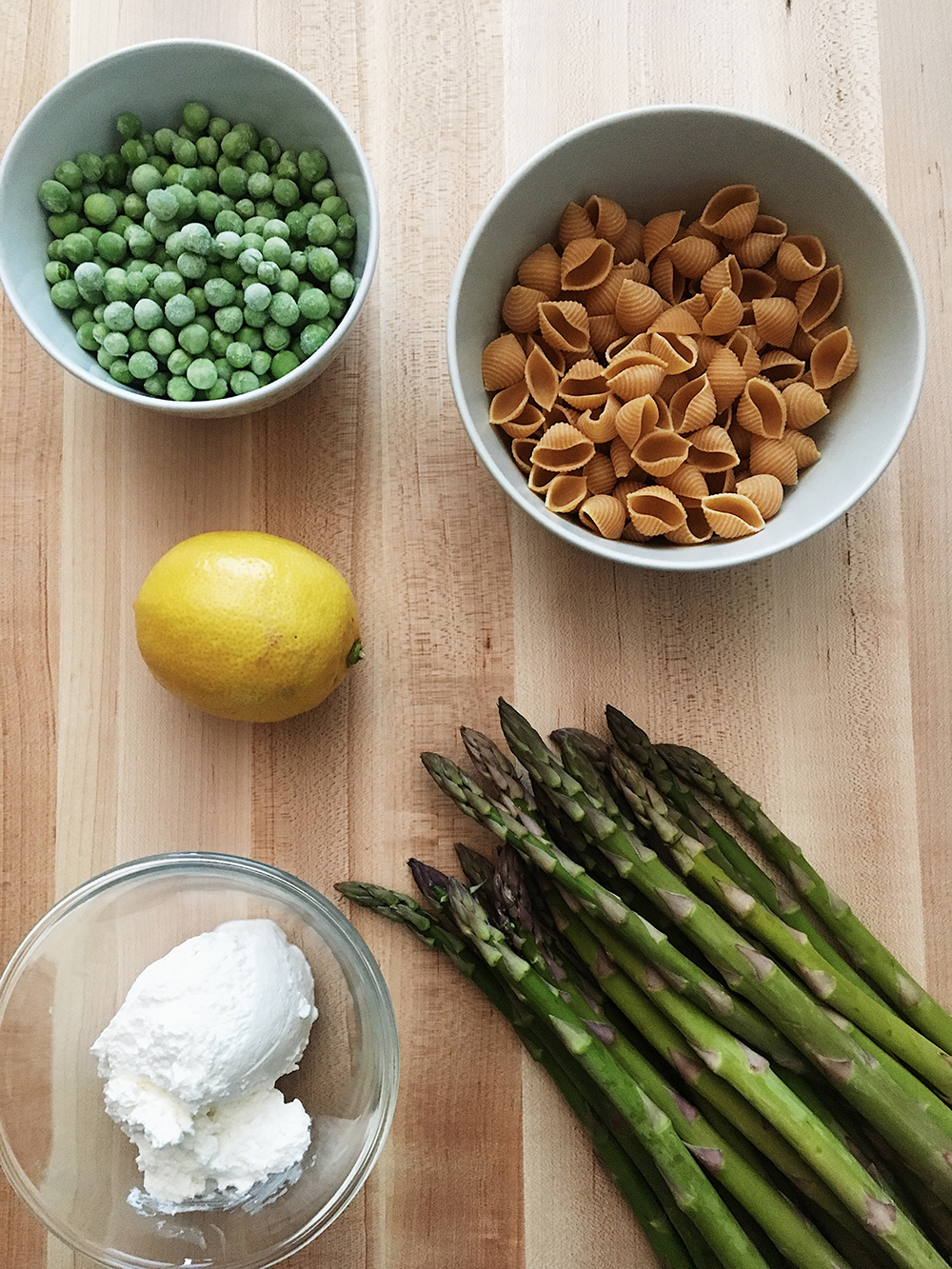 Lemony Spring Pasta
Serves 3-4
½ pound shell pasta
1 cup peas, fresh or frozen
1 cup asparagus, chopped
Zest of one lemon
½ cup whole milk ricotta
Black pepper
Red pepper (optional)
Directions:
Cook pasta according to package instructions. Three minutes before pasta is ready, add peas and asparagus to the boiling water.

Drain pasta mixture and place in a large bowl. Top with lemon zest and ricotta. Mix.

Divide between places and top with black pepper and red pepper.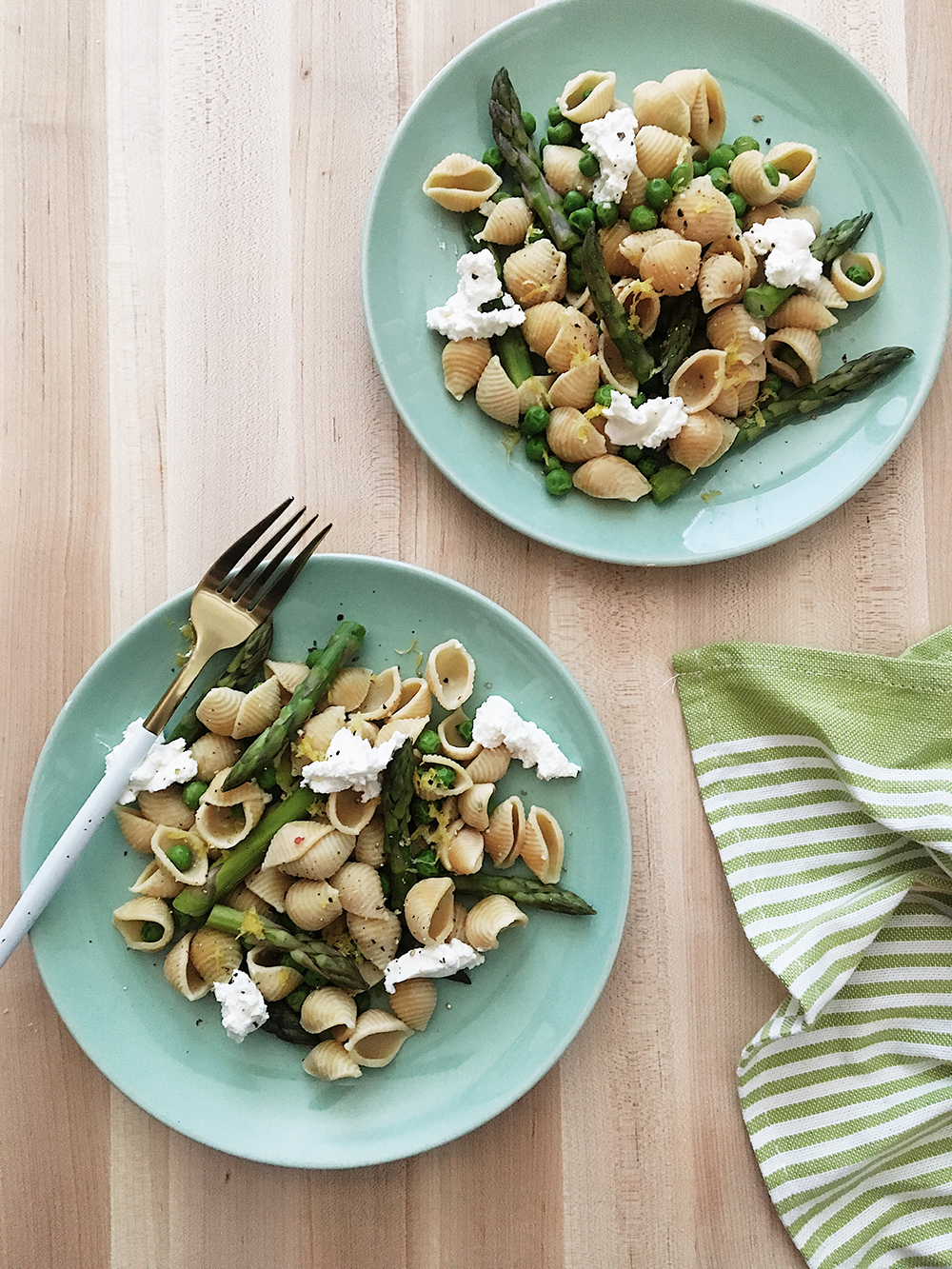 Viola! Simple, delicious (…and really pretty, too!). Enjoy and feel free to check out more recipe posts below…