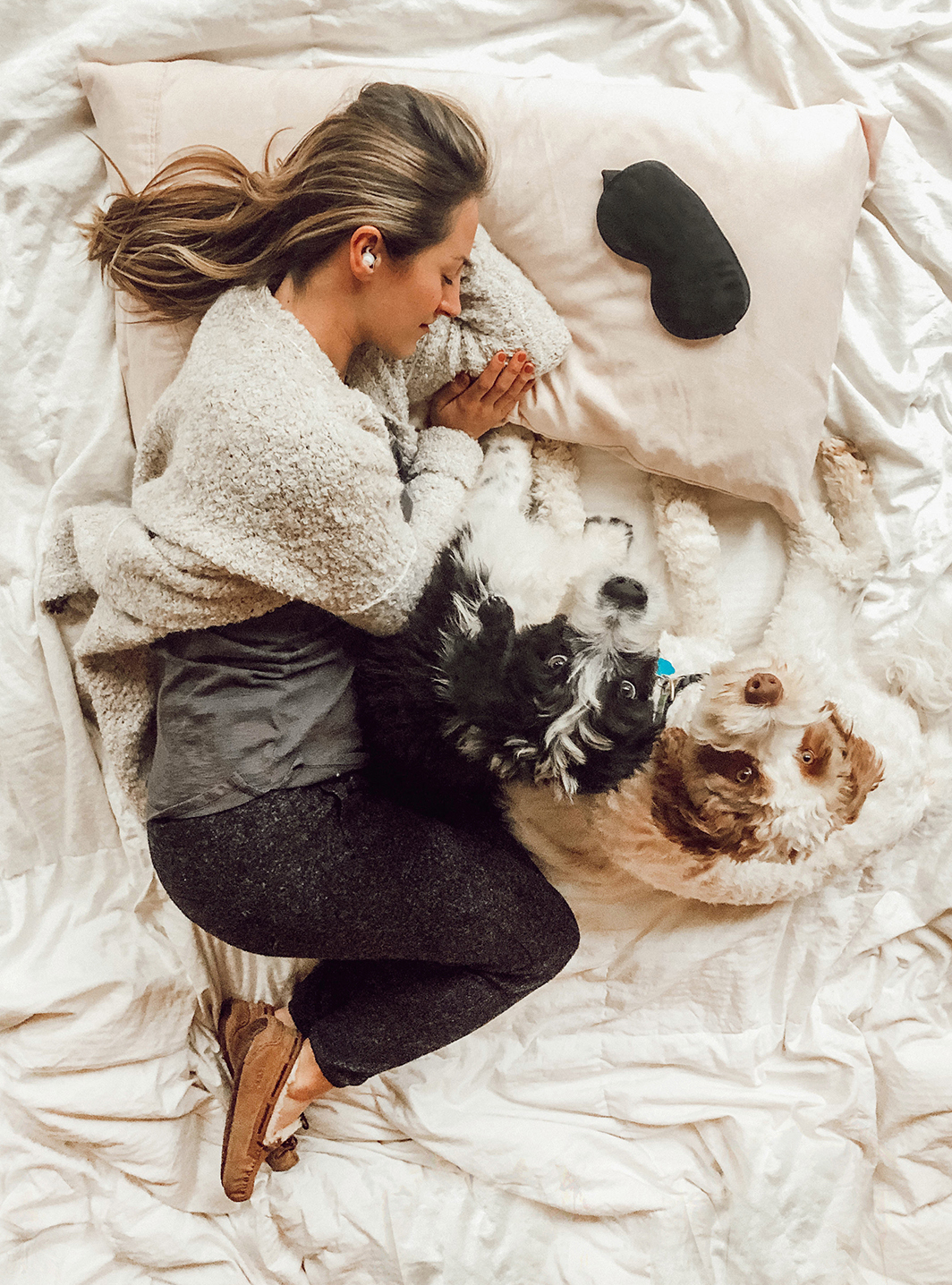 I have been compensated by QVC for this post. All opinions are my own.
Ohh to take a nap. Or rather, to simply get a good nights sleep these days. Between having to pee every three hours and two dogs waking me in the wee hours of the night…let's just say sleep is something I could use a heck of a lot more of! And while the whole "baby pushing on my bladder" thing can't really be helped at this point, wearing noise-masking sleepbuds can absolutely assist with the whole "dogs rustling around the room" thing (which to be honest, is 99% what keeps me awake anyway). Which brings me to the topic of this post: the importance of sleep and rest. Not only has my sleep improved since I got my Bose noise-masking sleepbuds in the mail, but Blake has also benefited from these powerful little guys. We take turns using them (…I think I've got a good Christmas gift idea in mind…ha!) and lemme tell ya, these things are straight up LIFE CHANGING.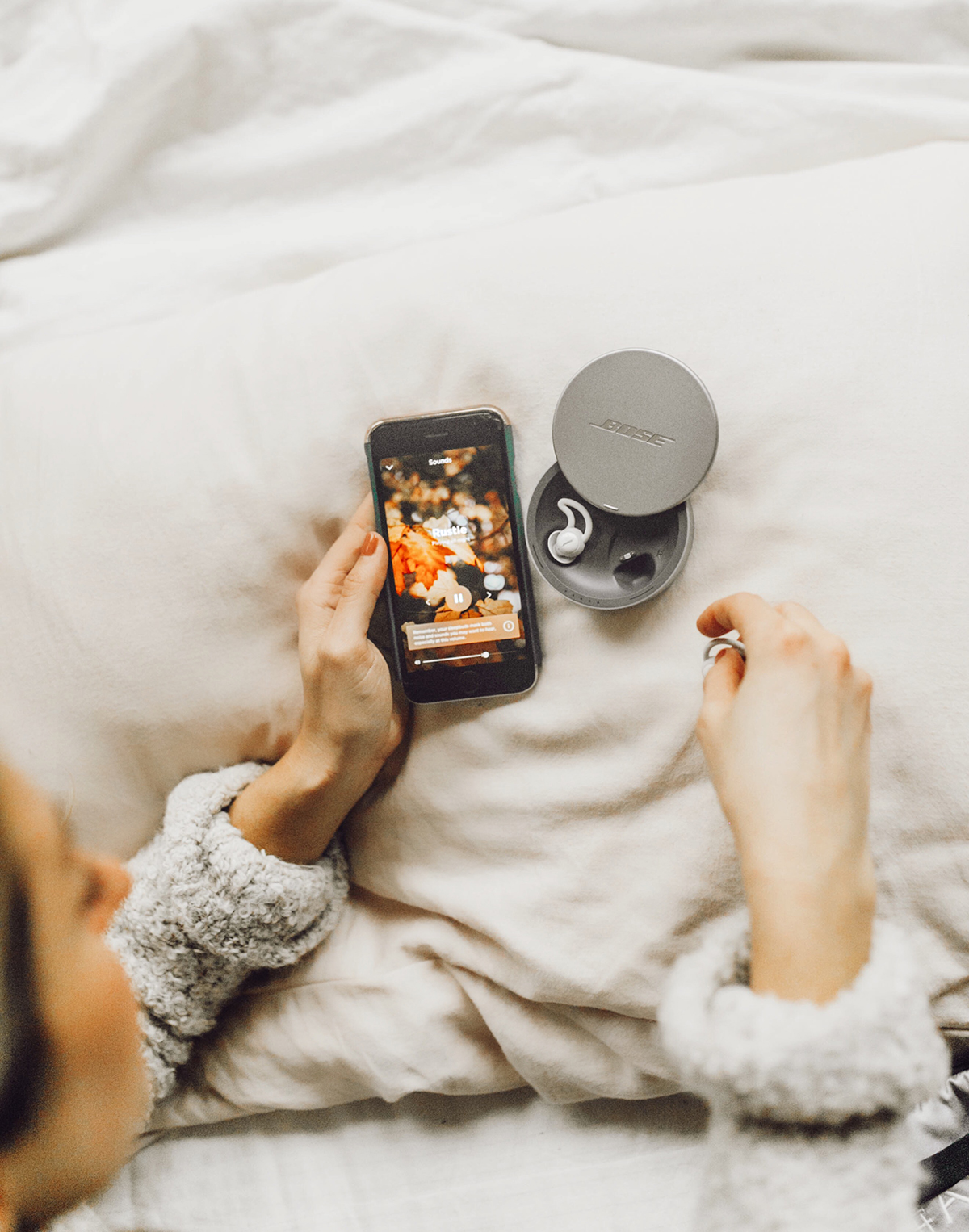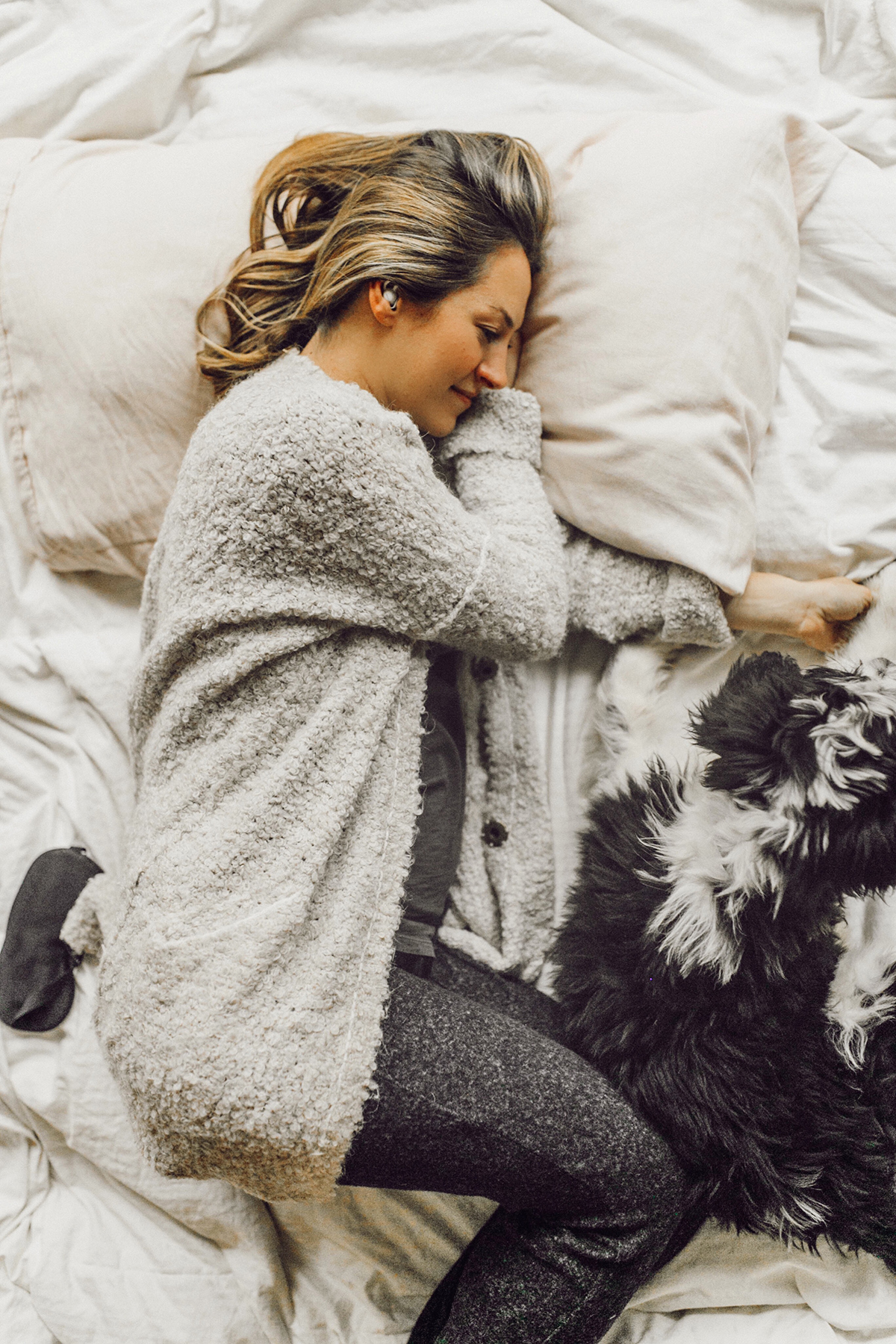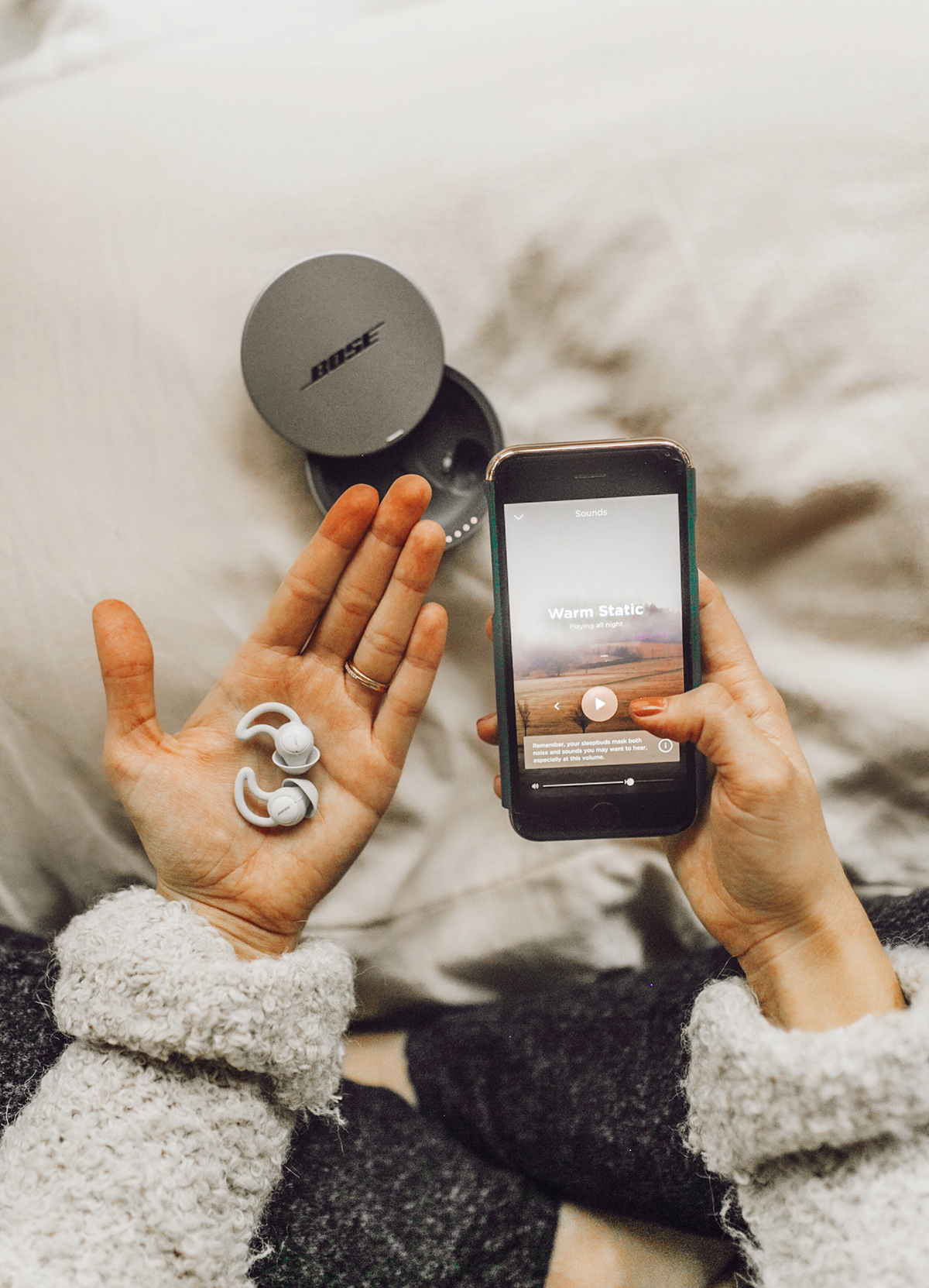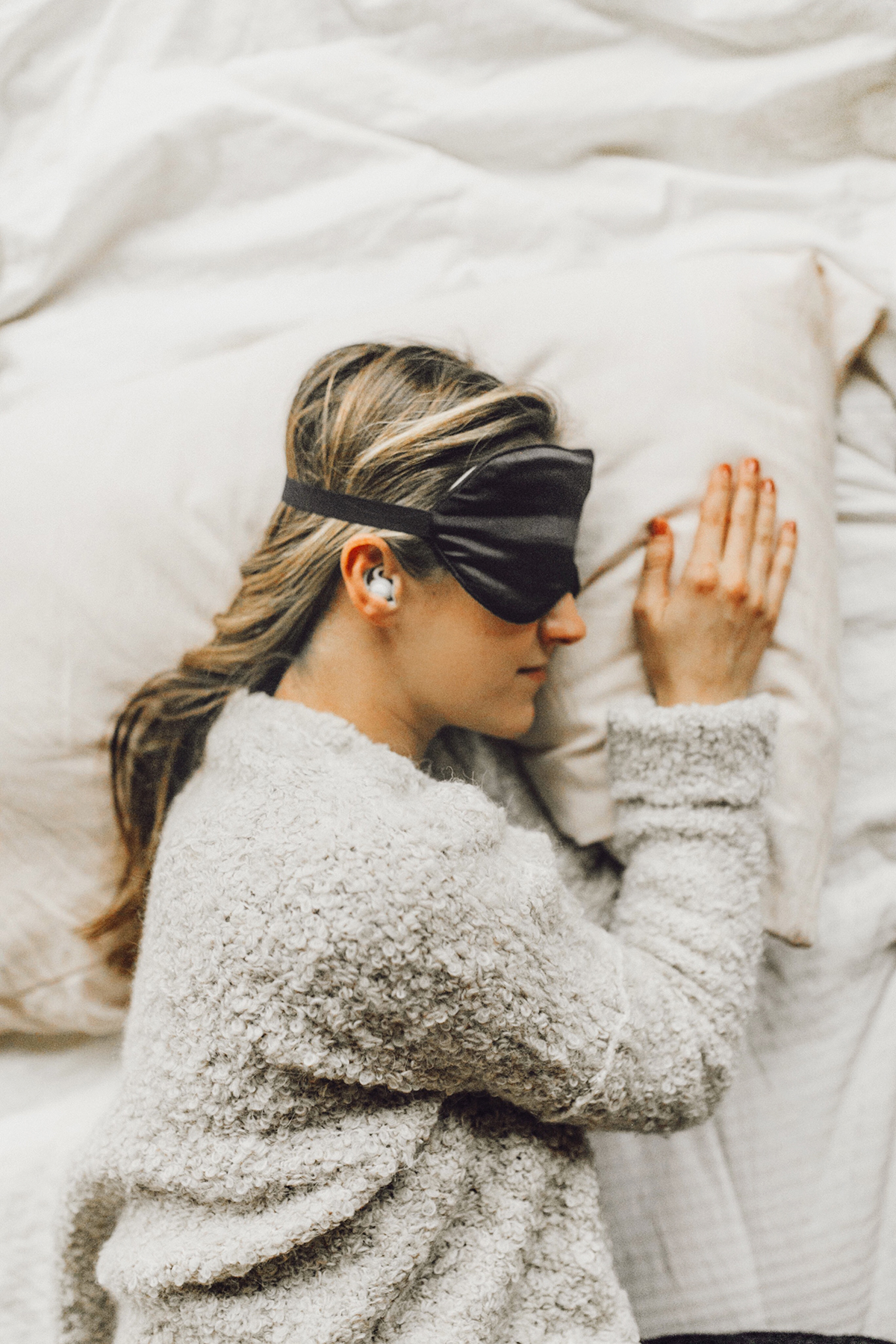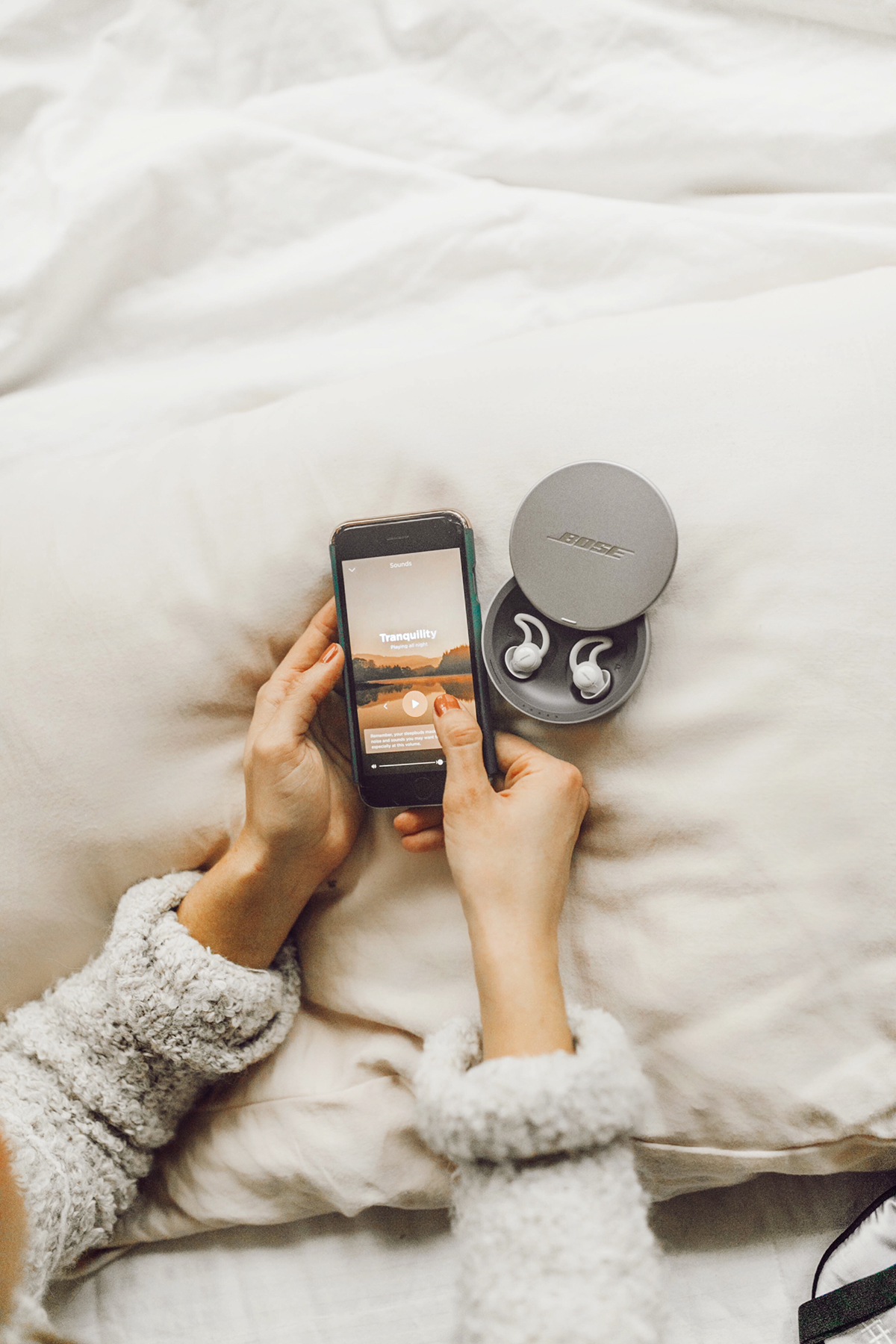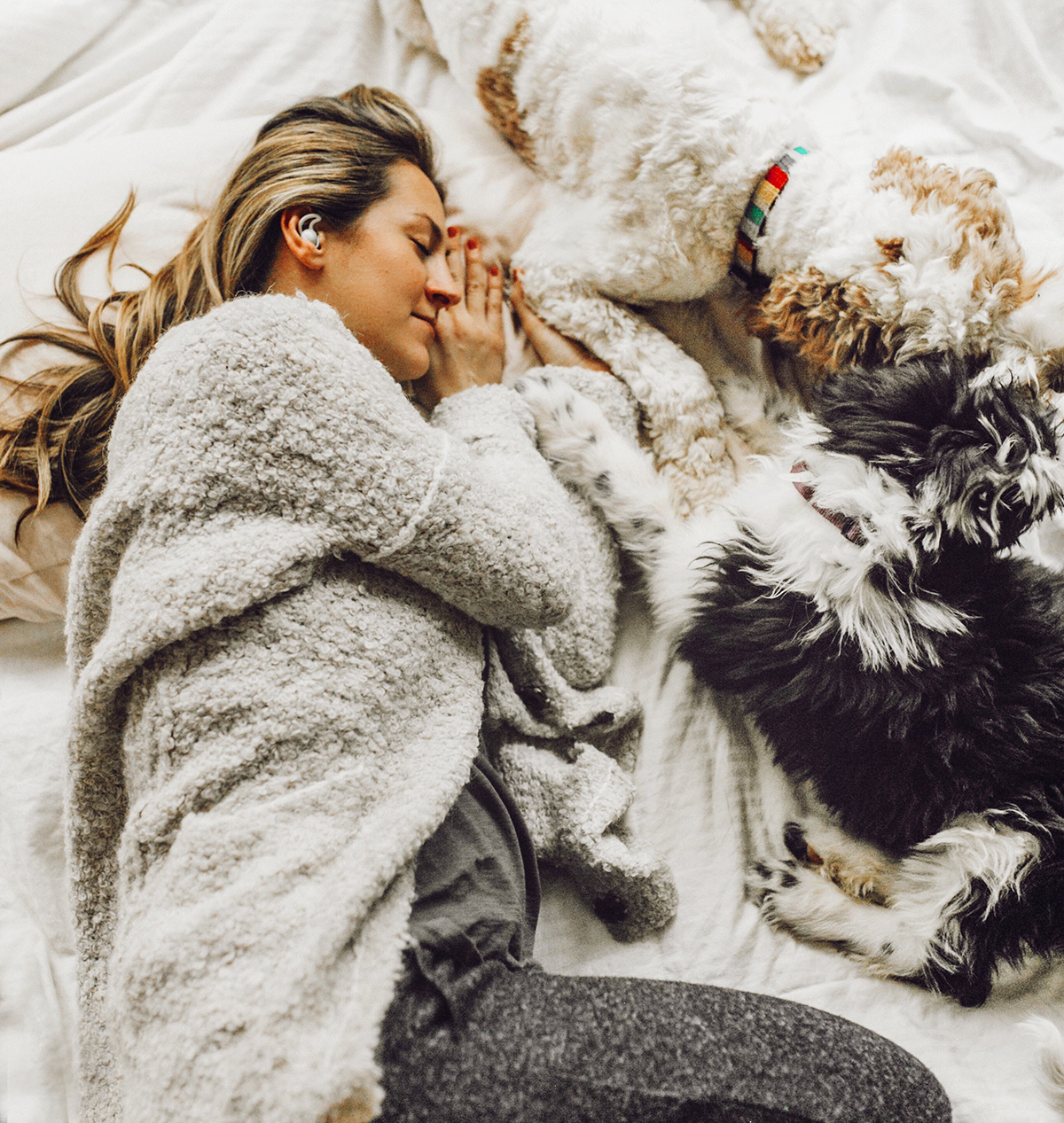 As you can see in this post, you use your smartphone to download the Bose Sleep app, which then gives you a range of calming sounds to choose from. From a crackling campfire, to the ocean waves swelling or a tranquil rolling stream…this app has the most wonderful, calming sound options. The app is extremely user friendly and even lets you choose how long you want to listen for the night. And yes, they've thought of everything – you can set an alarm for your ears only within the app. 
Story time: about two years ago, I started getting pretty bad anxiety attacks at night. It generally happened while I was traveling, sleep deprived and away from Blake. I never got to the root cause of the attacks, however, the only thing that could calm me down was to use a sound machine app on my phone. The great thing was that I was calmed down quickly and it helped me fall asleep, the unfortunate thing was that if I plugged in my headphones, without a doubt they'd fall out or get knotted by the next morning. Thus, when I heard about the Bose noise-masking sleepbuds from QVC, I knew it was a match made in heaven. For one, they're portable so you're not bound to your phone – and two, you charge them in their storage case for daily use…so nice and easy!
Being seven months pregnant with a new puppy in our home, sleep has taken a big giant thrust to the wayside. (The funny part is, now is the time I should be soaking up aaaall the sleep I can get, prior to a new baby!). Thankfully, these Bose noise-masking sleepbuds couldn't have come at a better time…I am now able to nap in peace (even with the pups by my side!).
Whether it's energetic dogs, your partner snoring or your brain running a million miles per hour, I truly cannot recommend the Bose noise-masking sleepbuds enough. QVC always has such an amazing array of products for every aspect of life, and their selection of Bose items does not disappoint.  The sleepbuds are worth a lot more than that price tag because they have restored some sense of sanity in our house…and that is totally priceless in my opinion!

Shop the Bose noise-masking sleep buds HERE & more Bose products below.