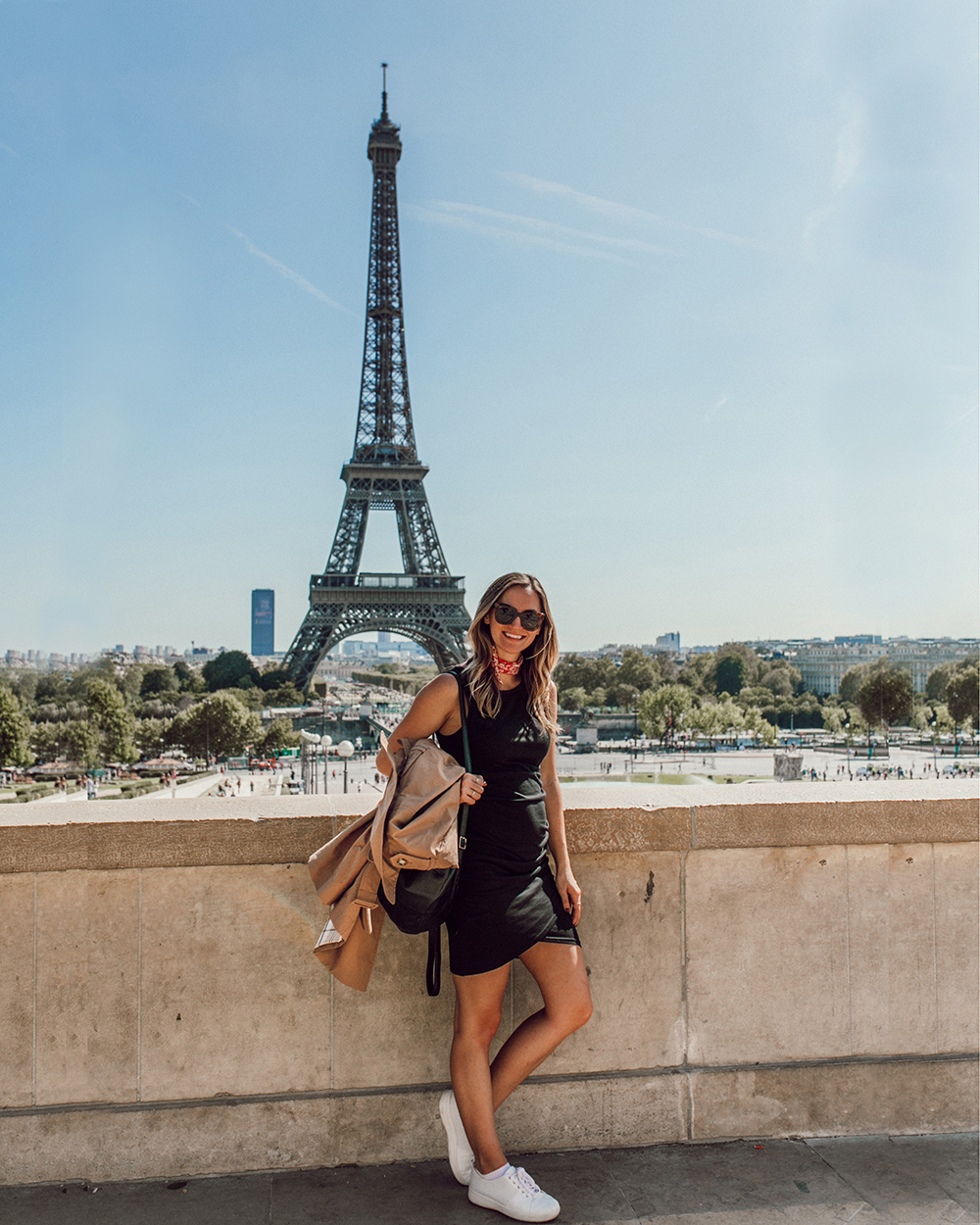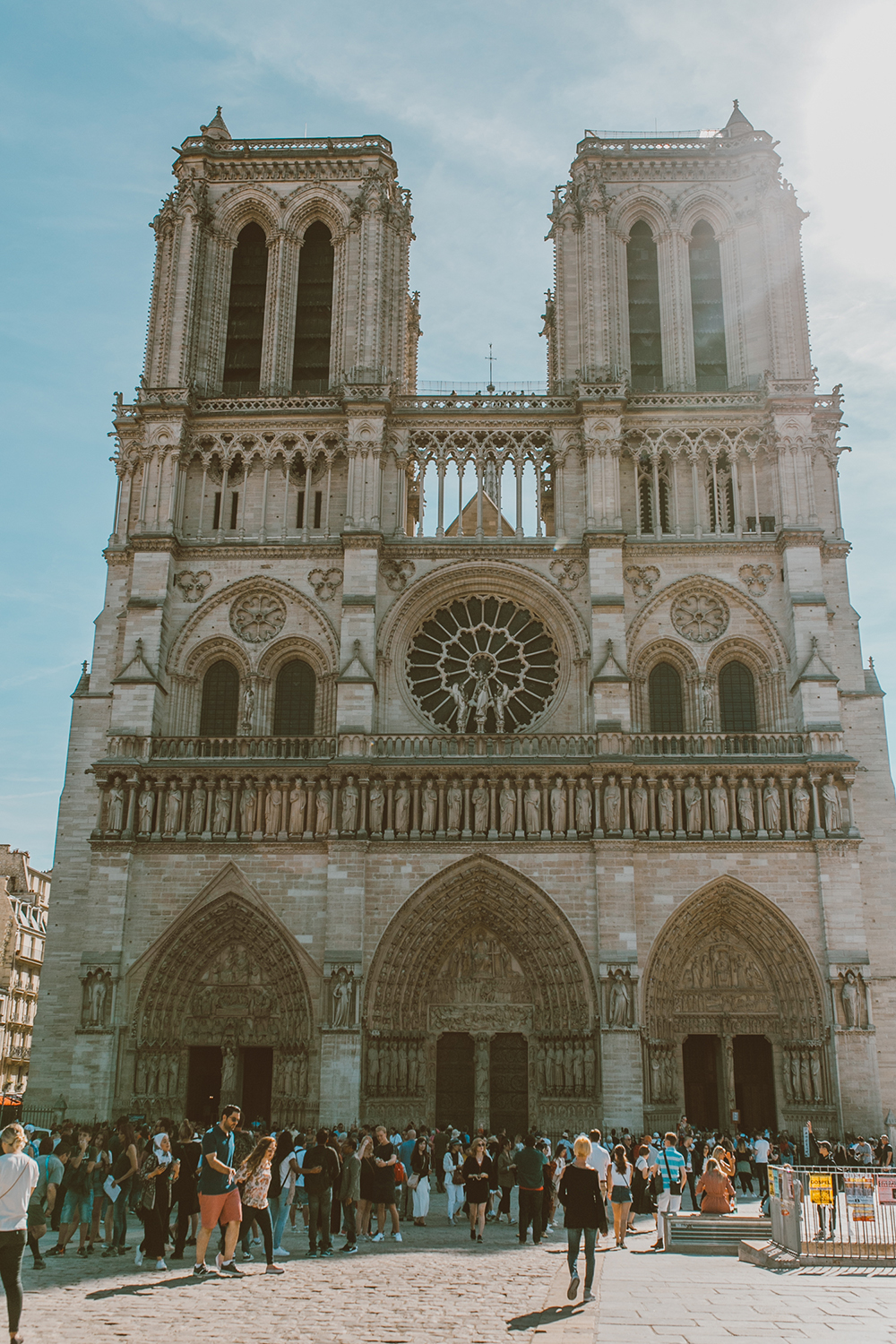 On the final day of our cruise through the British Isles, we chose the day trip to Paris excursion. With just six hours to spend in this big city, we did our best to maximize time and hit a few monuments, while also being able to enjoy a cappuccino at a cute sidewalk cafe. After all, the ambiance is Paris is one of my very favorite things to experience! Today I'm sharing five things to do in Paris if you've only got a few hours to spare! (I know a lot of flights have long layovers in Paris, so even if you're not doing a day trip by cruise, you could still take note of this list!).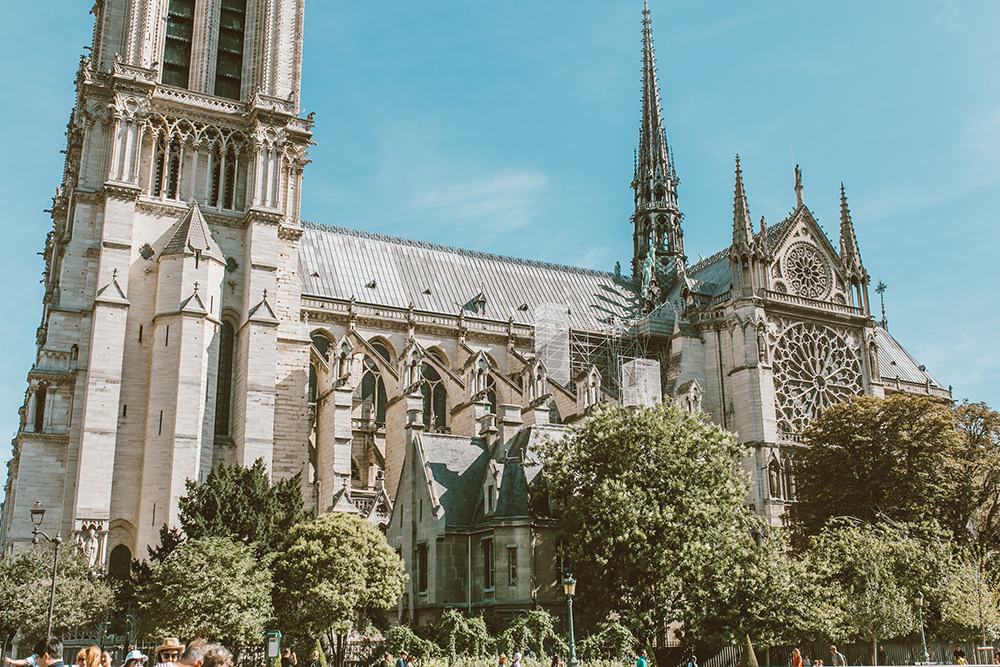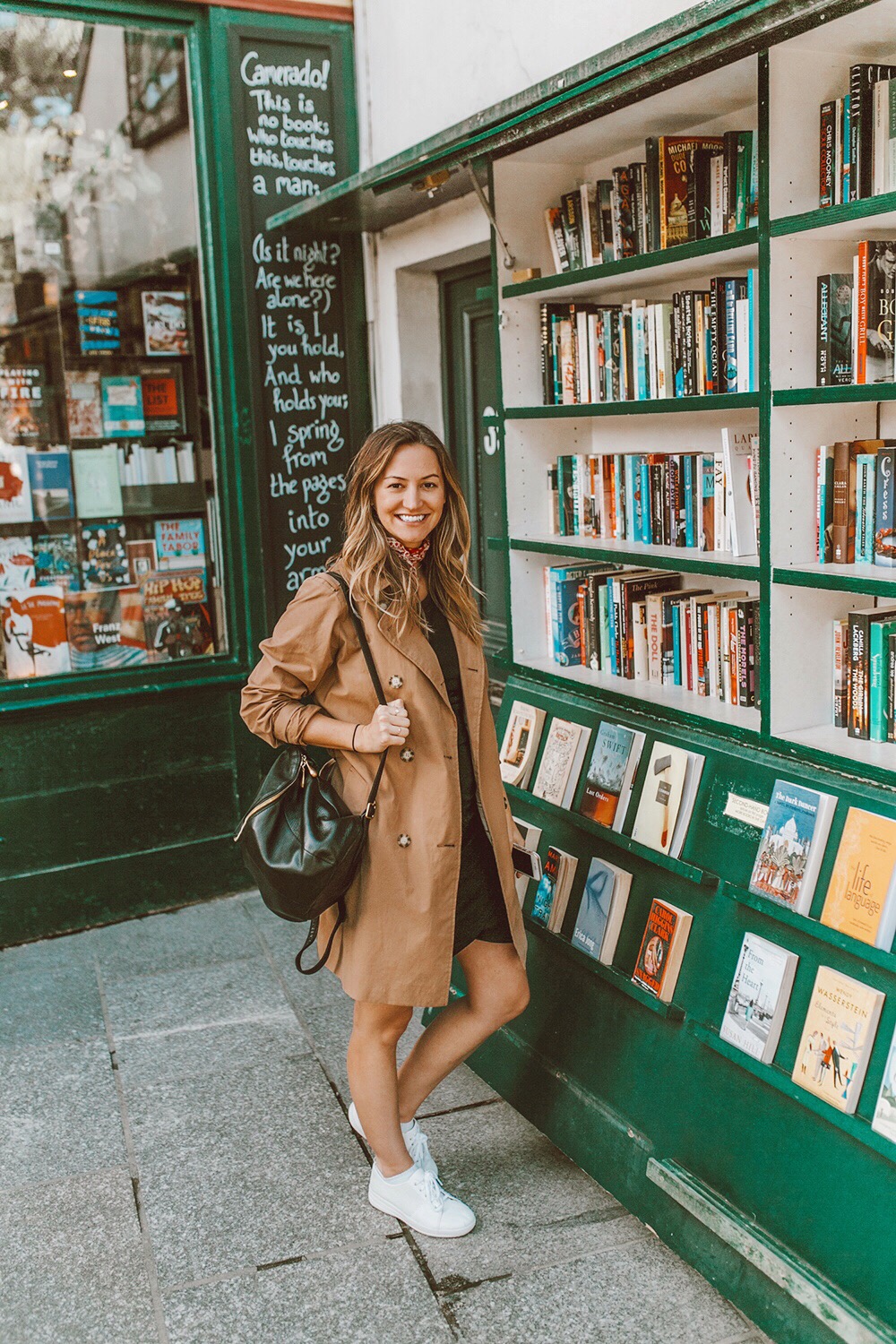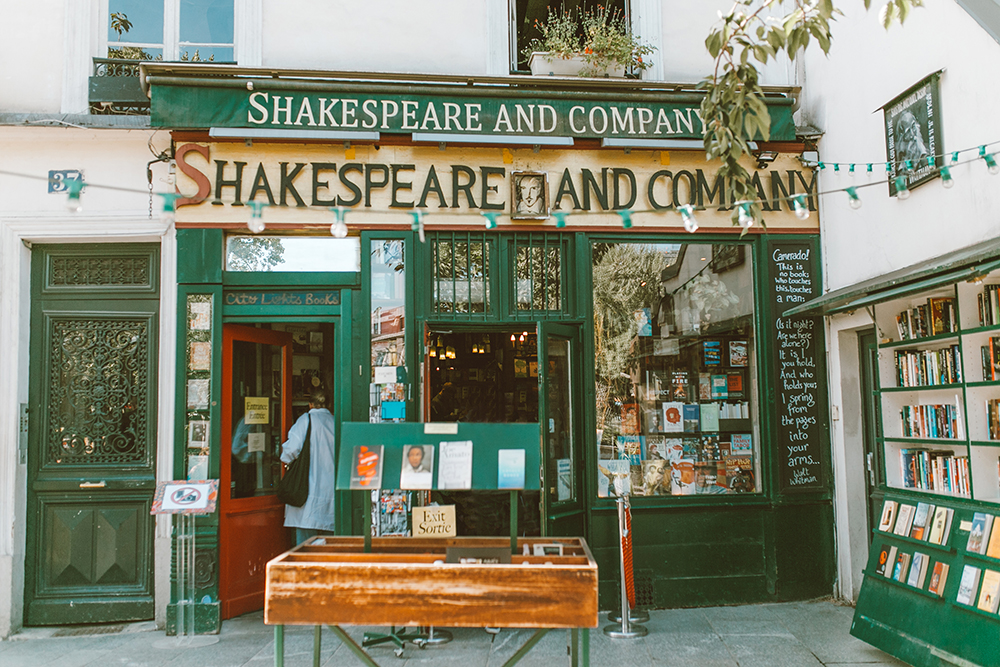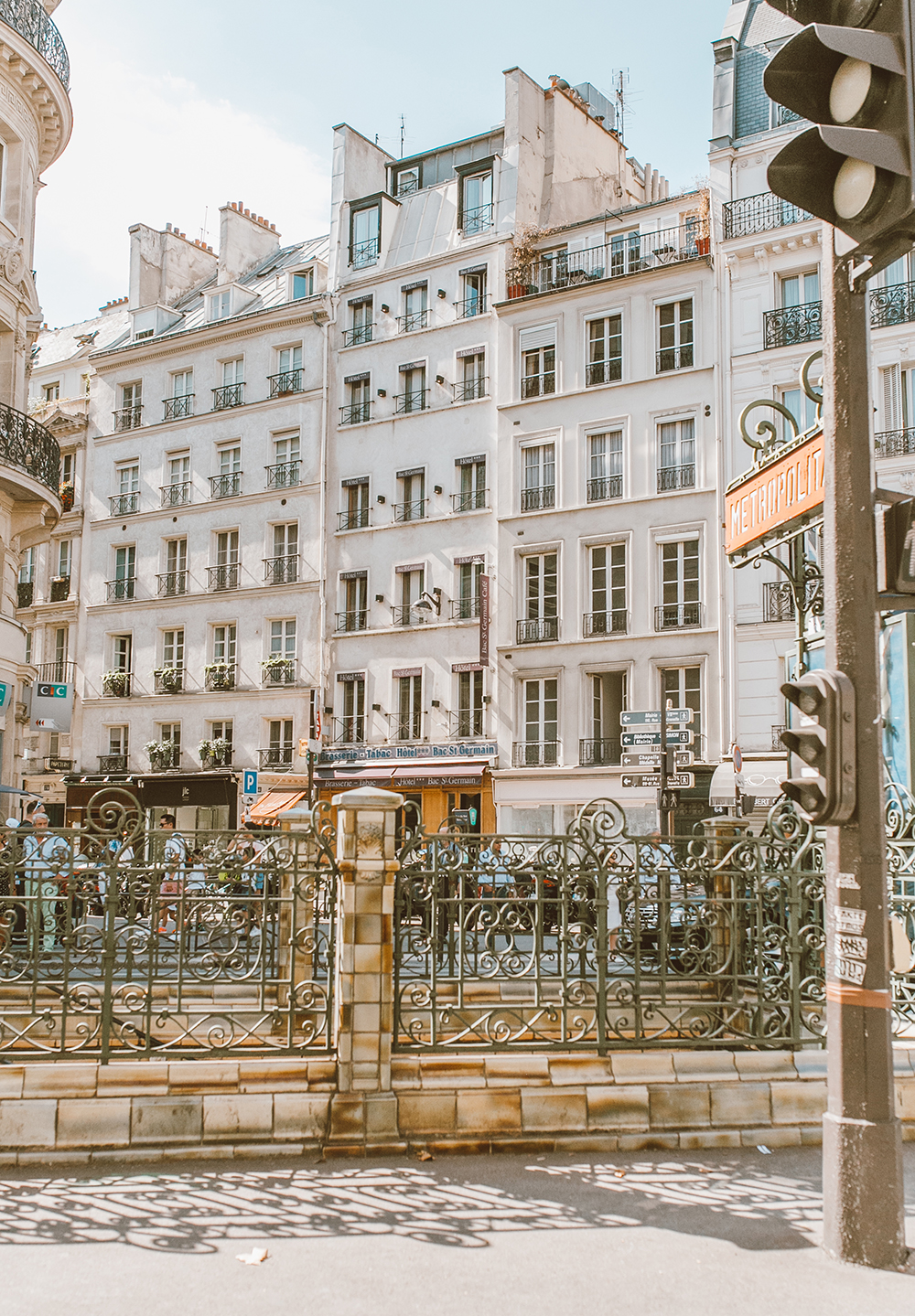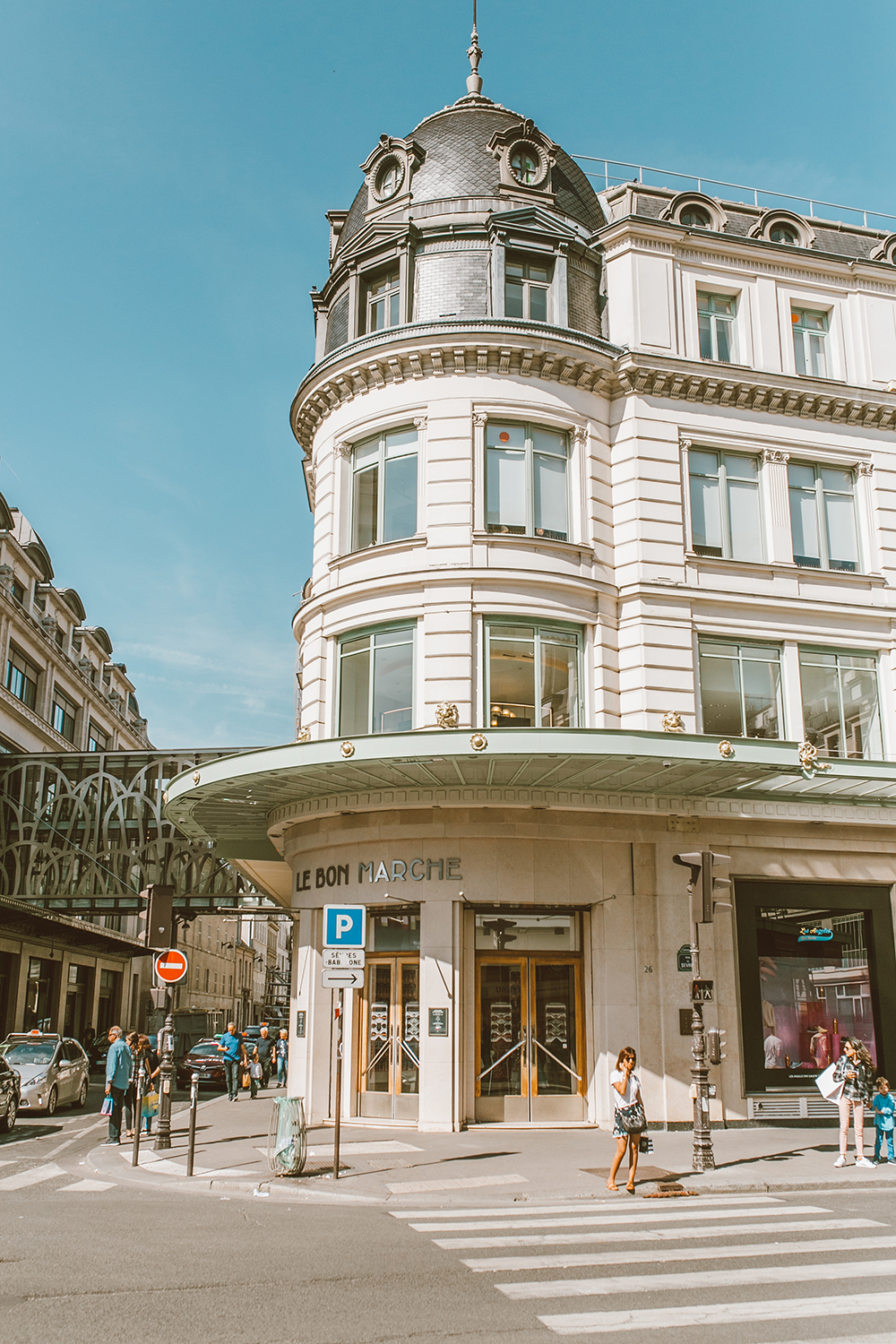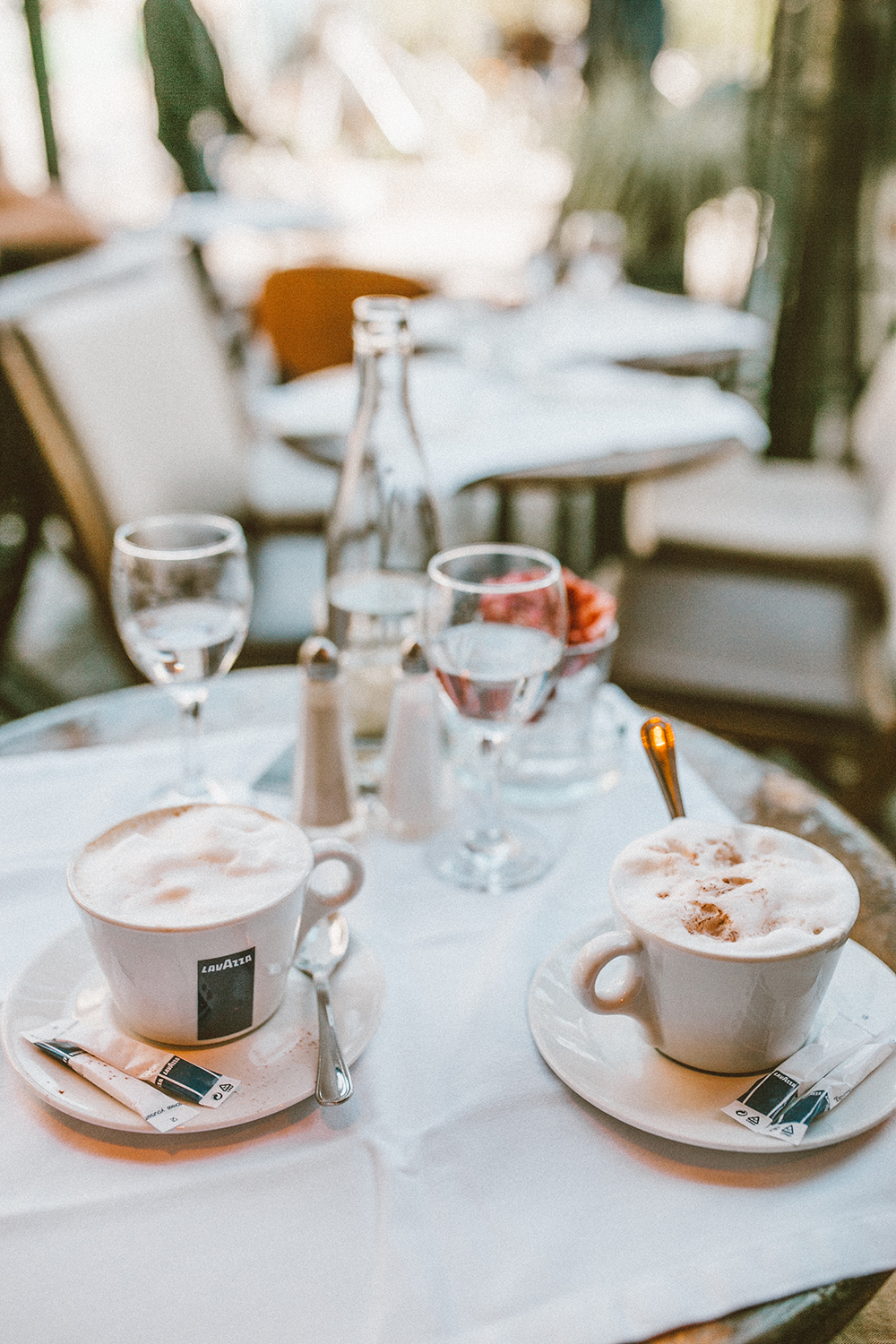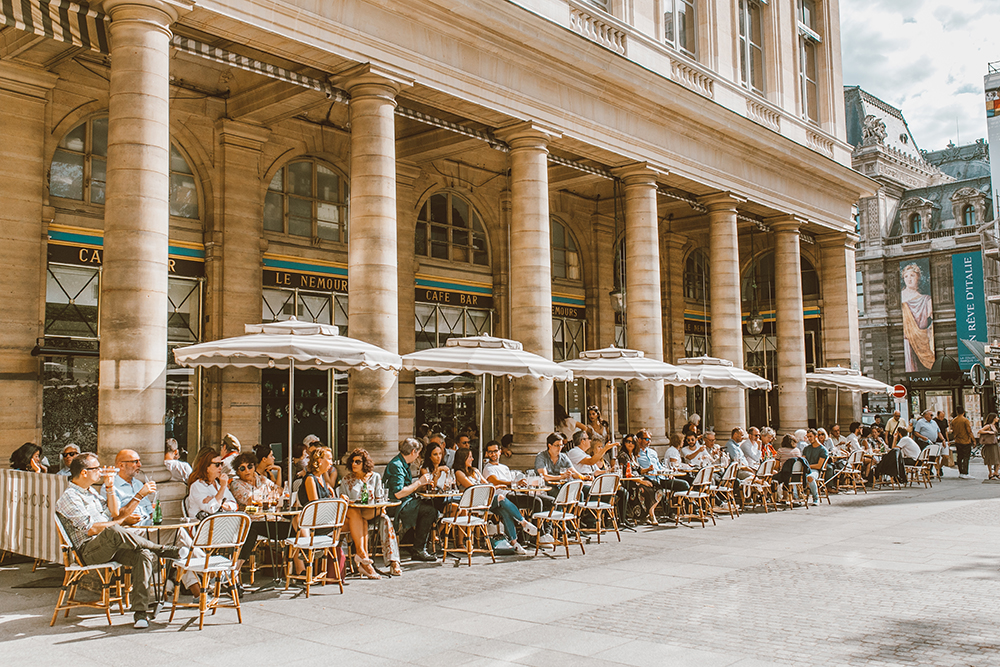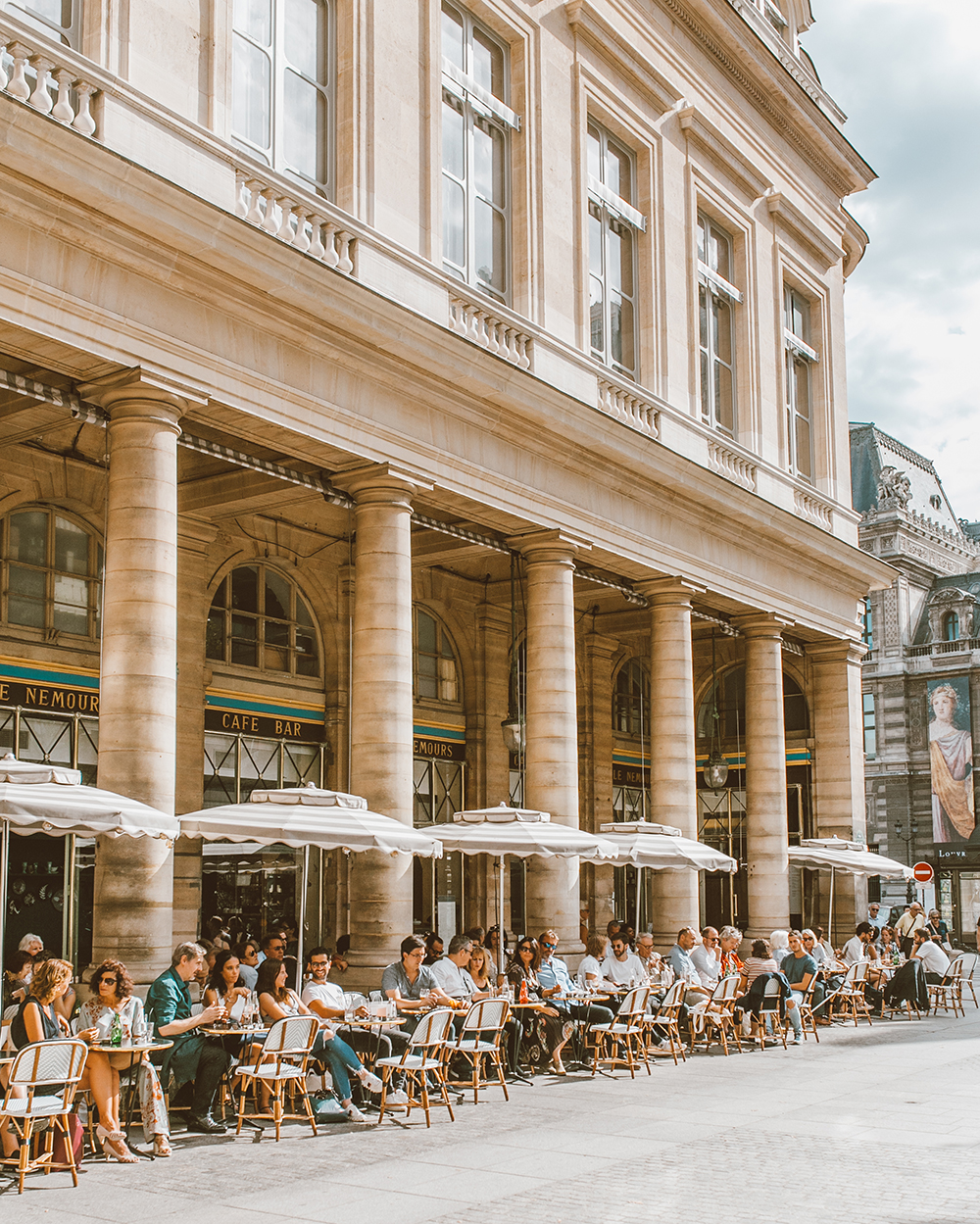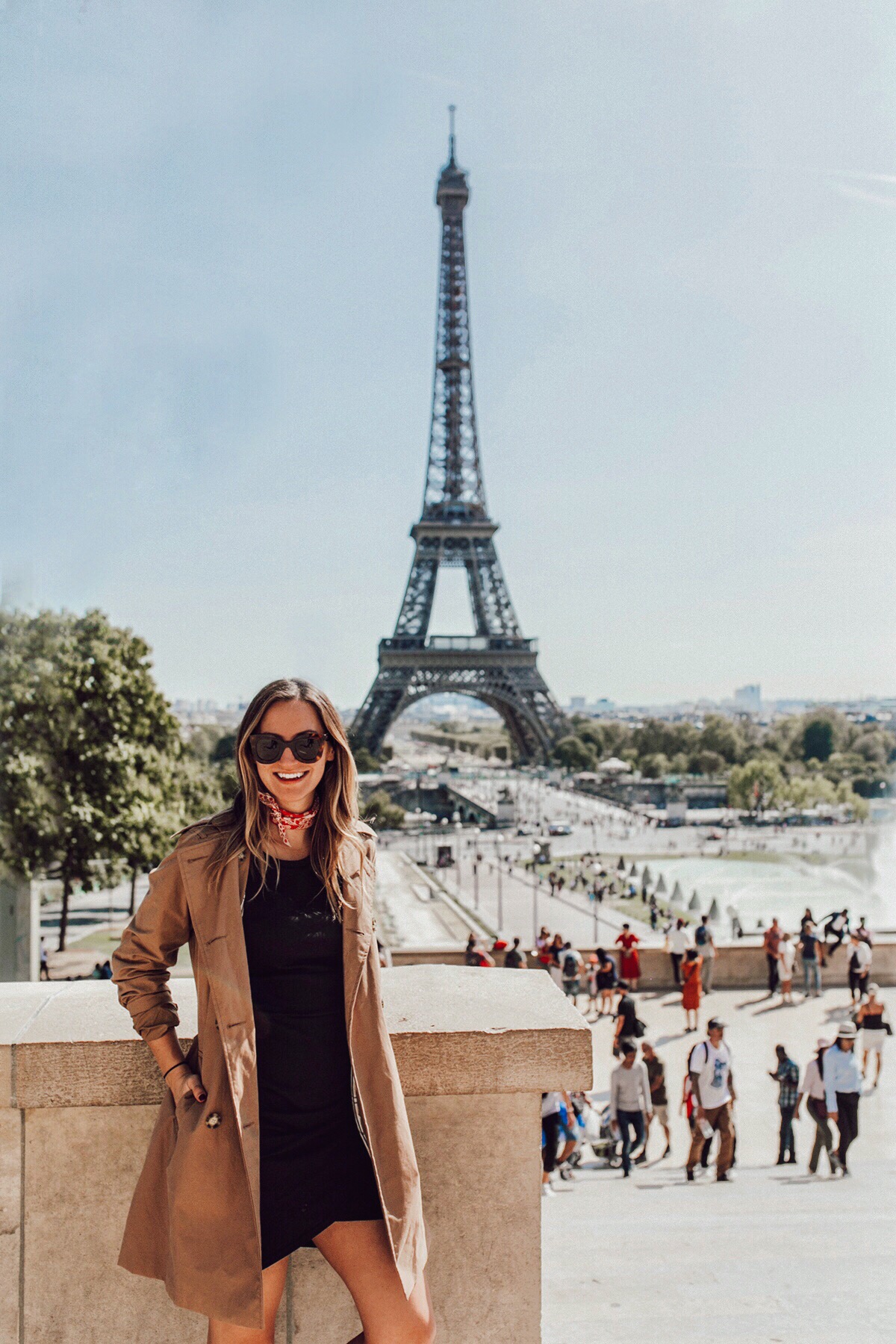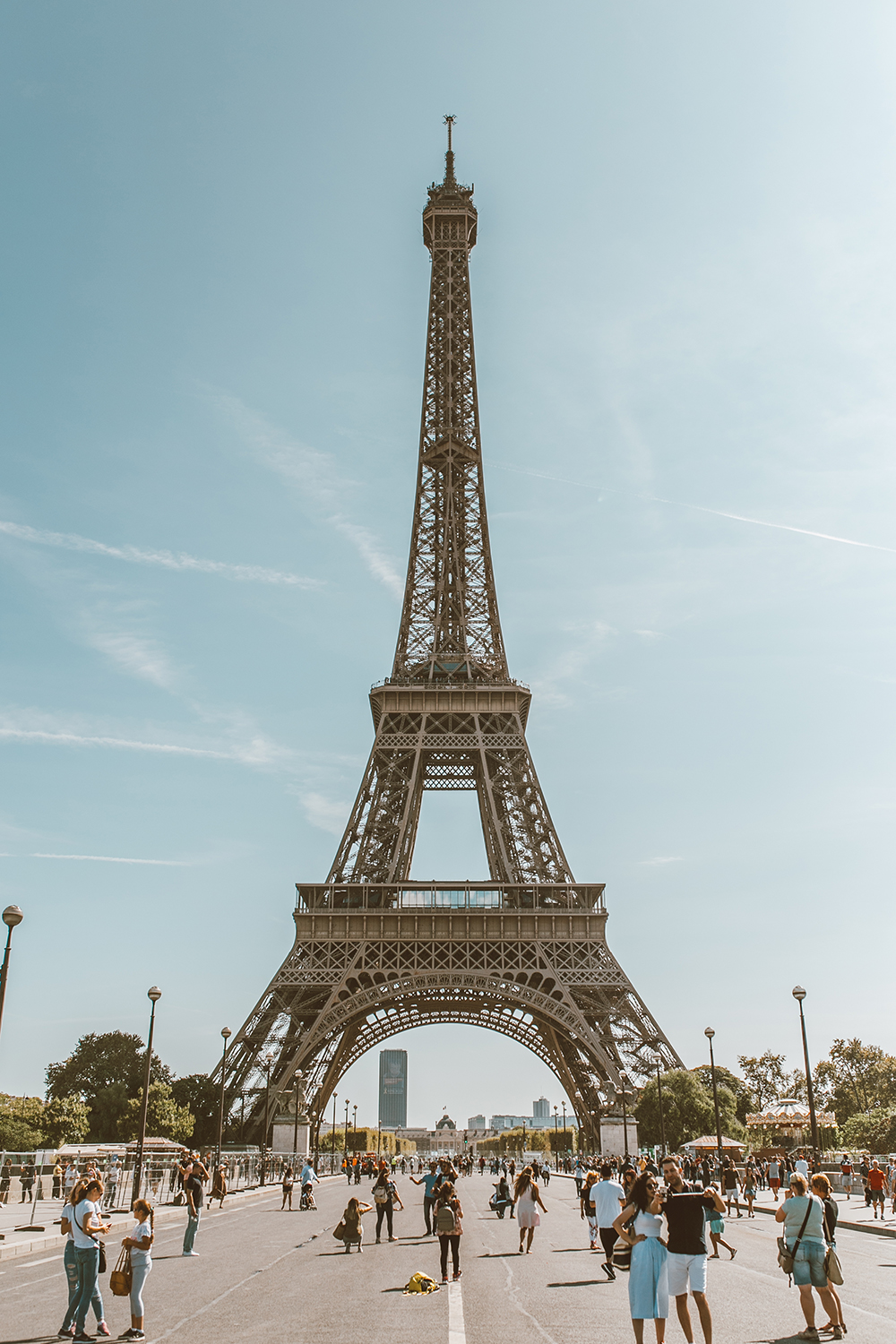 I have visited Paris three times before this trip, but never with Blake. Truth be told, I was most excited about this quick stop along our British Isles itinerary because I genuinely LOVE Paris. It really is all that it's talked up to be…beautiful, charming, SO romantic. Not to mention, the food (and wine!) is fantastic. Thus, even though it was a three hour bus ride (each way) from our port, we jumped at the chance to experience a day in Paris together. Quick disclaimer: given that we travelled with a group of fellow bloggers, we went on a separate bus that allowed for two extra hours in Paris. If you book the excursion, it will actually be four hours in Paris.
What we did during our six hours in Paris:
1. We took an Uber over the Notre Dame area once we got into the city. Our first stop was to see the Notre Dame de Paris Cathedral – beautiful, so much history and lots of fun vendors lining the nearby streets!
2. Second, we walked across the street (it's literally directly across the way) and stopped into the famous Shakespeare & Company bookstore. It was DARLING! Blake and I scooped up two children's books while here…they stamp the inside of the book so you have a little memory marker of where the book came from. "Hey little guy, mom and dad were cool and got this book in Paris when you were cookin' in mommy's tummy!…" or we'll say something along those lines one day… 😉
3. Next up, we walked along the Seine River from the bookstore to the Eiffel Tower. It was quite a ways, but Blake and I got to hold hands and reminisce about the trip and talk about our future life with a baby…so it was extra sweet and something we both really enjoyed doing. Time stopped for a bit and we put away the camera and list of "things to do" and just enjoyed being together in the moment. As always, once the Eiffel Tower came into view, we were captivated by its magic…one of my favorite sights ever! Even with the thousands of fellow tourists roaming around…!
4. Generally on each trip, I'll treat myself to a piece of jewelry or some little keepsake. Given that it was a Sunday, a lot of the fine jewelry boutiques I wanted to scope out were closed. Thus, my friend Christina (she and her husband Rob are Paris pros!) told me about Le Bon Marché department store and their jewelry selection (…and overall the insane "wow!" factor this place has!). After spending some time under the Eiffel Tower, we grabbed an Uber and did some fun shopping (…really, we window shopped…it's extra luxury but was fun to dream, ha!) at the Le Bon Marché! Worth seeing if you have a few days to spend in Paris.
5. Our bus picked us up near the Louvre, so our final stop was to grab cappuccinos (we were desperate for a pick-me-up after a full day of running around the city!) at a cute little cafe in that area. Blake last visited Paris during his post-college days (he did a month long backpack trip around Europe), and actually went to this same cafe! After such a busy day, it was sooo nice to relax and people watch while soaking up that final hour of our time together in Paris.
If you've got just a few hours to spend and don't feel like catching a car from one end of the city to the other, my biggest recommendation is to find a cafe with a great view of the Eiffel Tower and split a bottle (or two!) of wine with whoever you're with (…if you're not pregnant, that is, ha!). When I went to Barcelona with Ben & Elissa last year, we had a layover in Paris and decided not to stress out to see a million things, but rather to simply soak up the Parisian atmosphere. We split a bottle of rosé, ate pasta and pizza and really just enjoyed the vibe of the city (…that Eiffel Tower view reaaaally just tops it off!). Highly recommend this very short itinerary haha!
I was just telling Blake how I'd love to return to Paris one day with our son in tow…I feel like it's an easy place to navigate and lots of beautiful parks and kid-friendly things to do and see. I took french from 7th grade through college, so I've got a special place in my heart for France! Without a doubt, we will absolutely return for longer one day!
If you're interested in our Princess Cruises itinerary during our trip through the British Isles, you can check out my full wrap-up post here and the actual cruise we took via the Princess site here.
A big thank you to Princess Cruises for sponsoring this post! All opinions are my own.