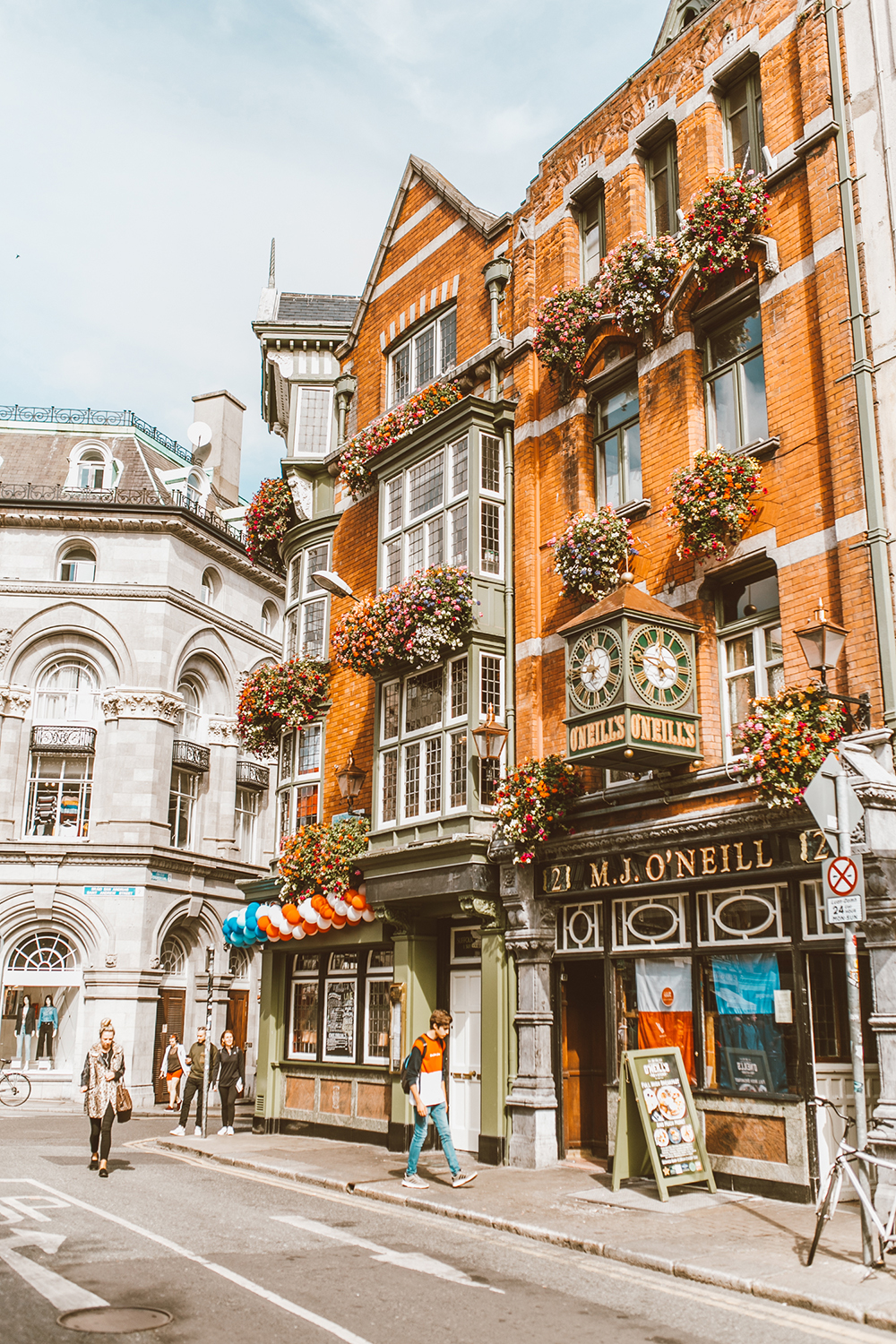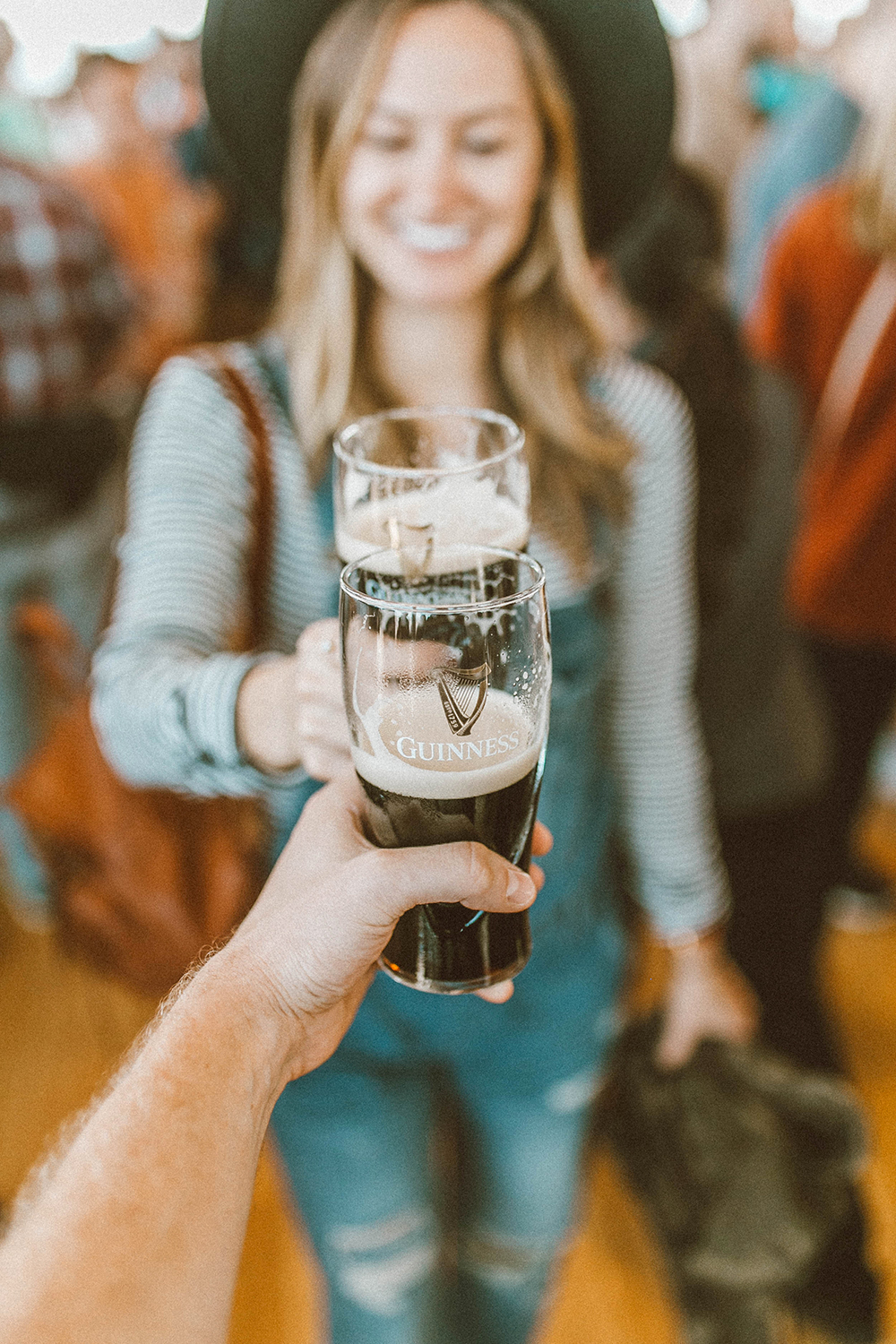 What to do with just a few hours in Dublin? Eat, drink, stroll…repeat repeat repeat. 😉 Blake and I have become pros at maximizing our time during day trips into cities (hello, cruise life!) – and after enjoying two day trips to Dublin on separate occasions, there's three things I'd highly recommend…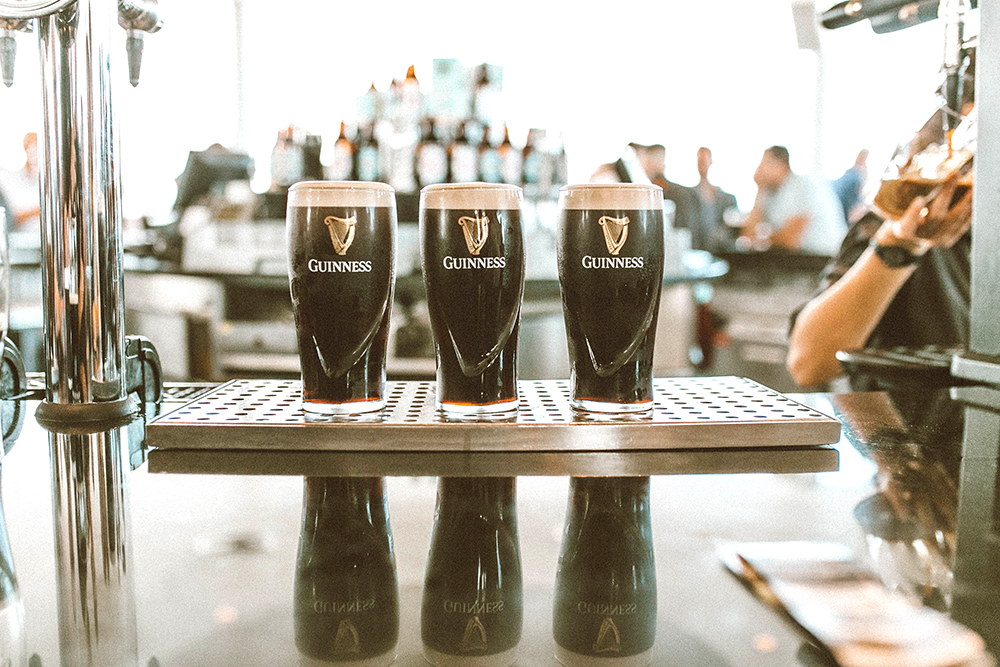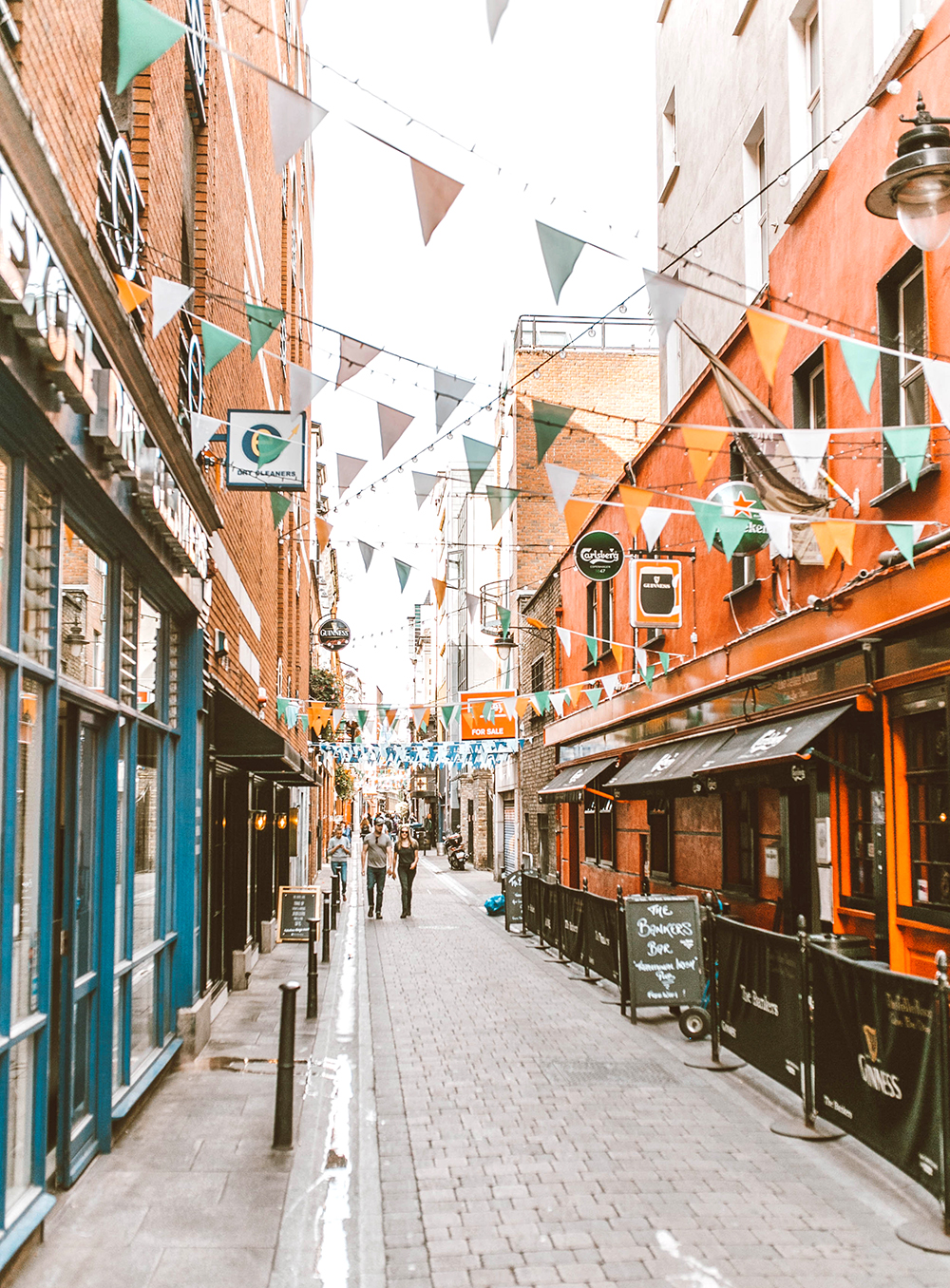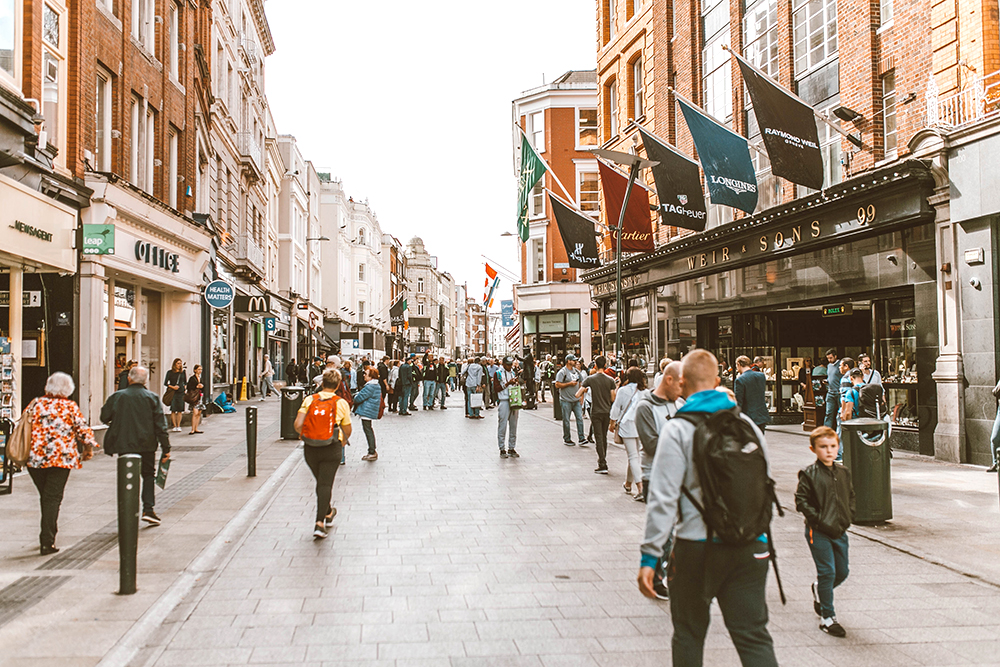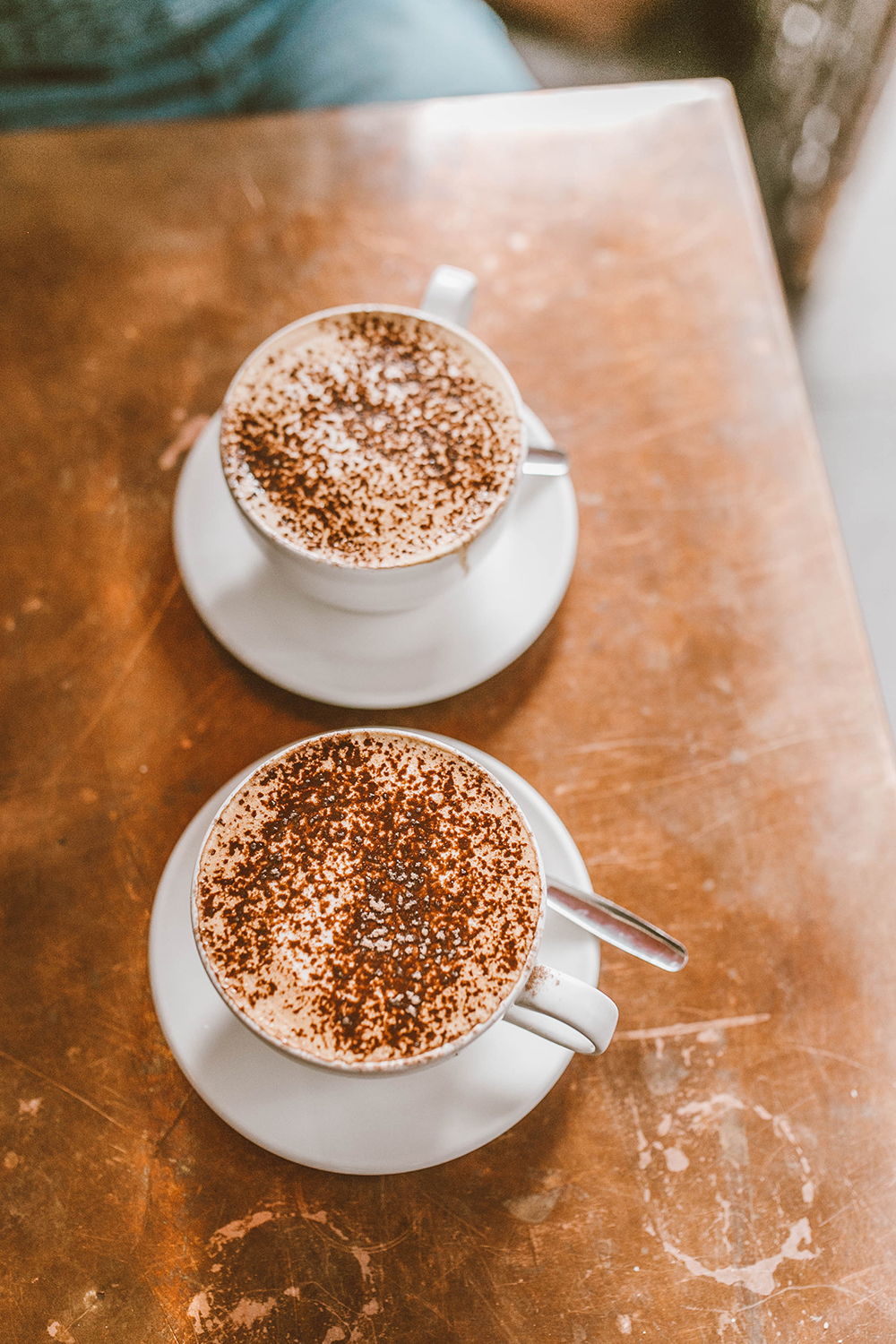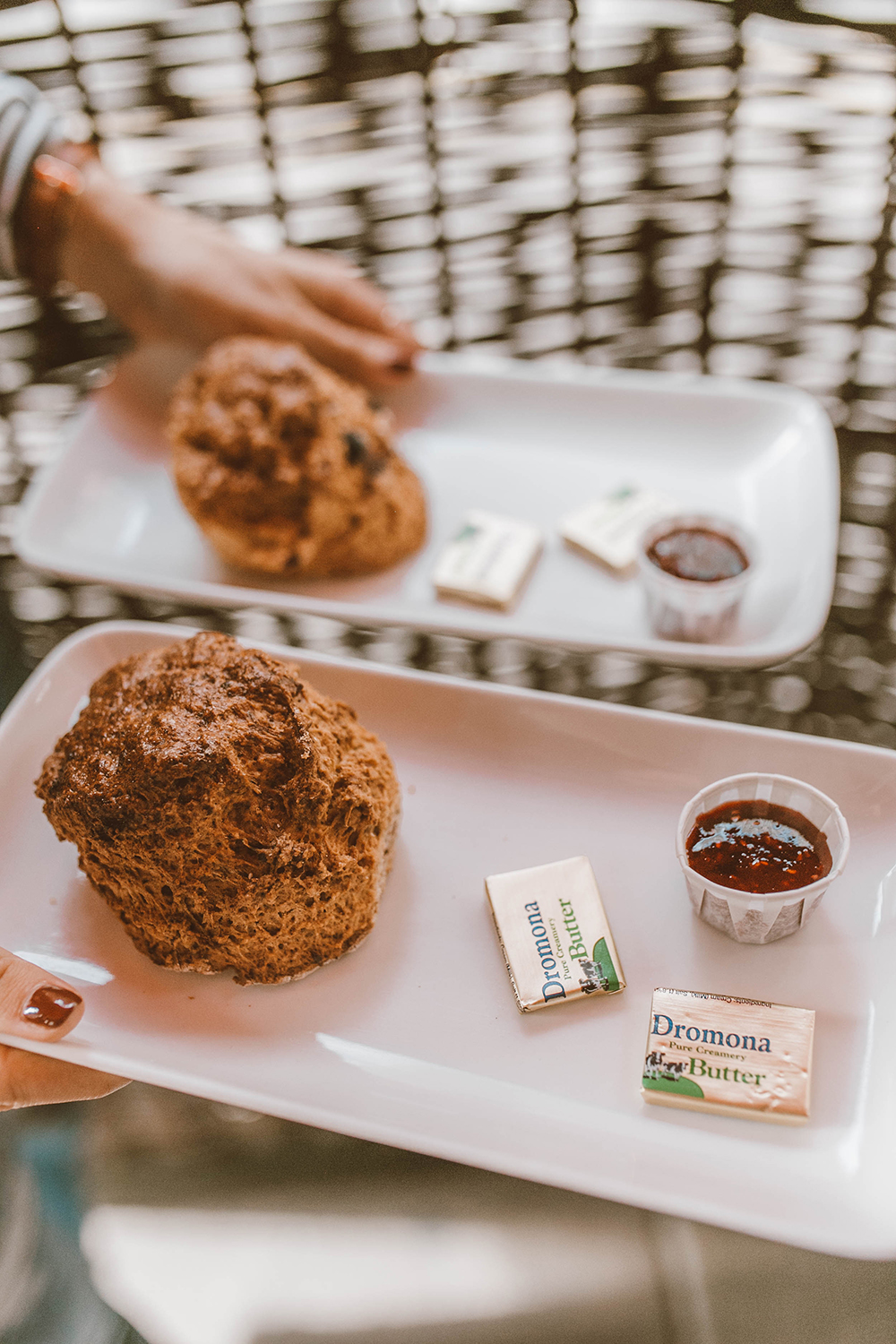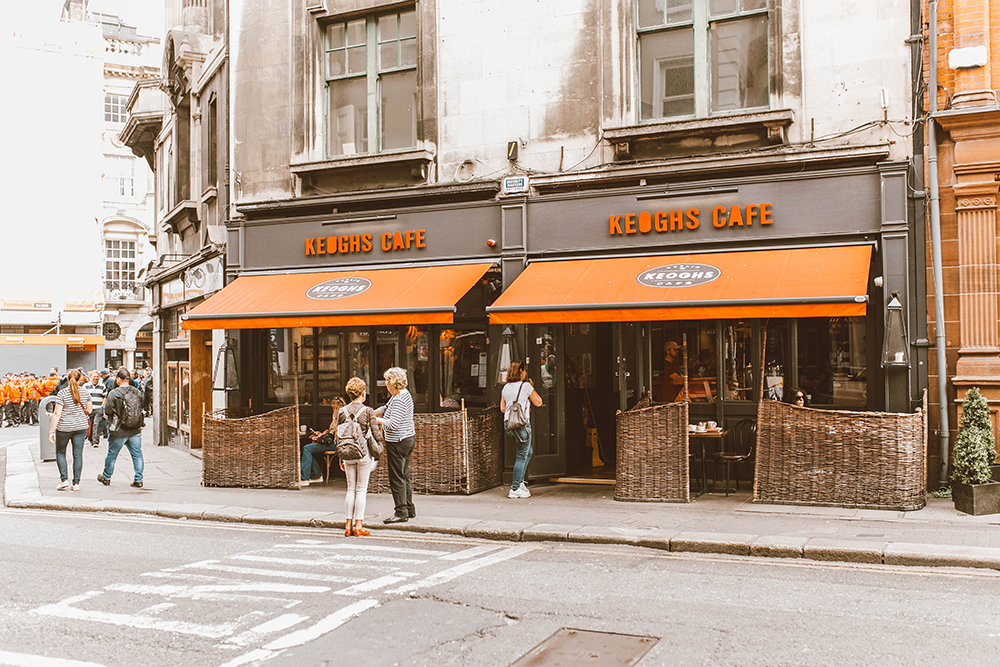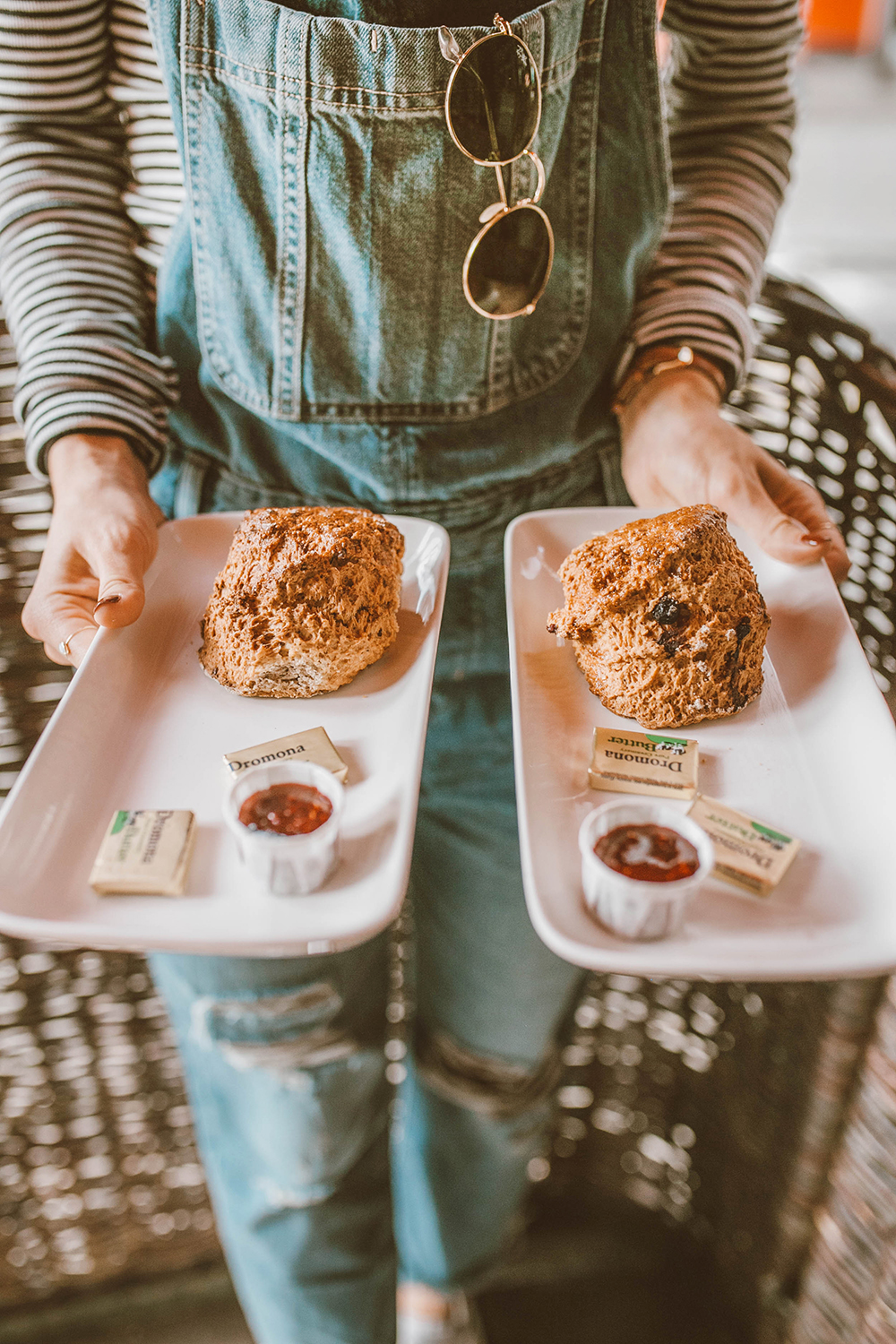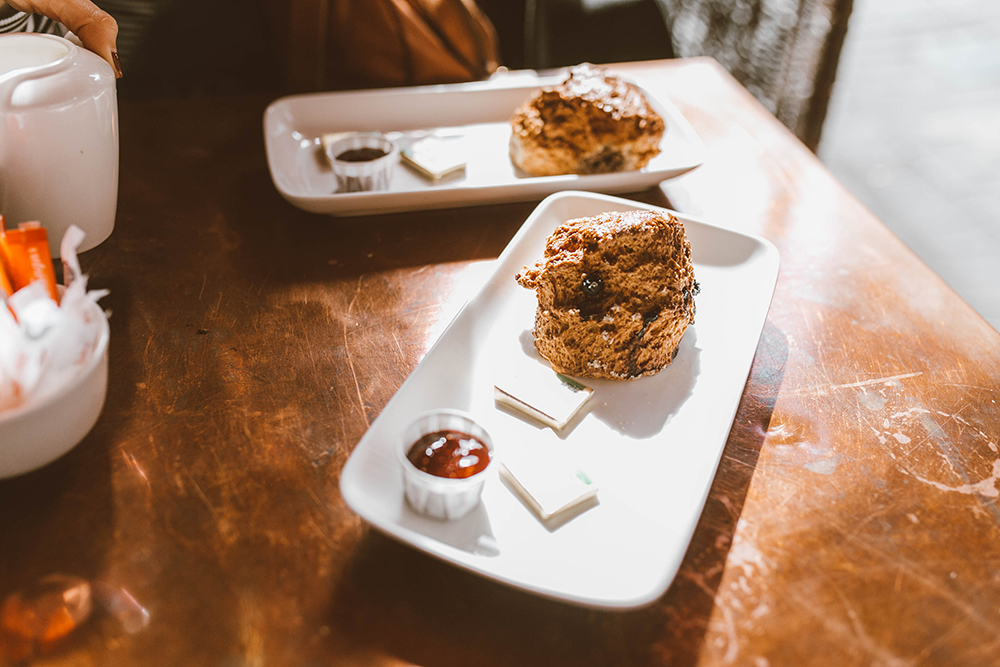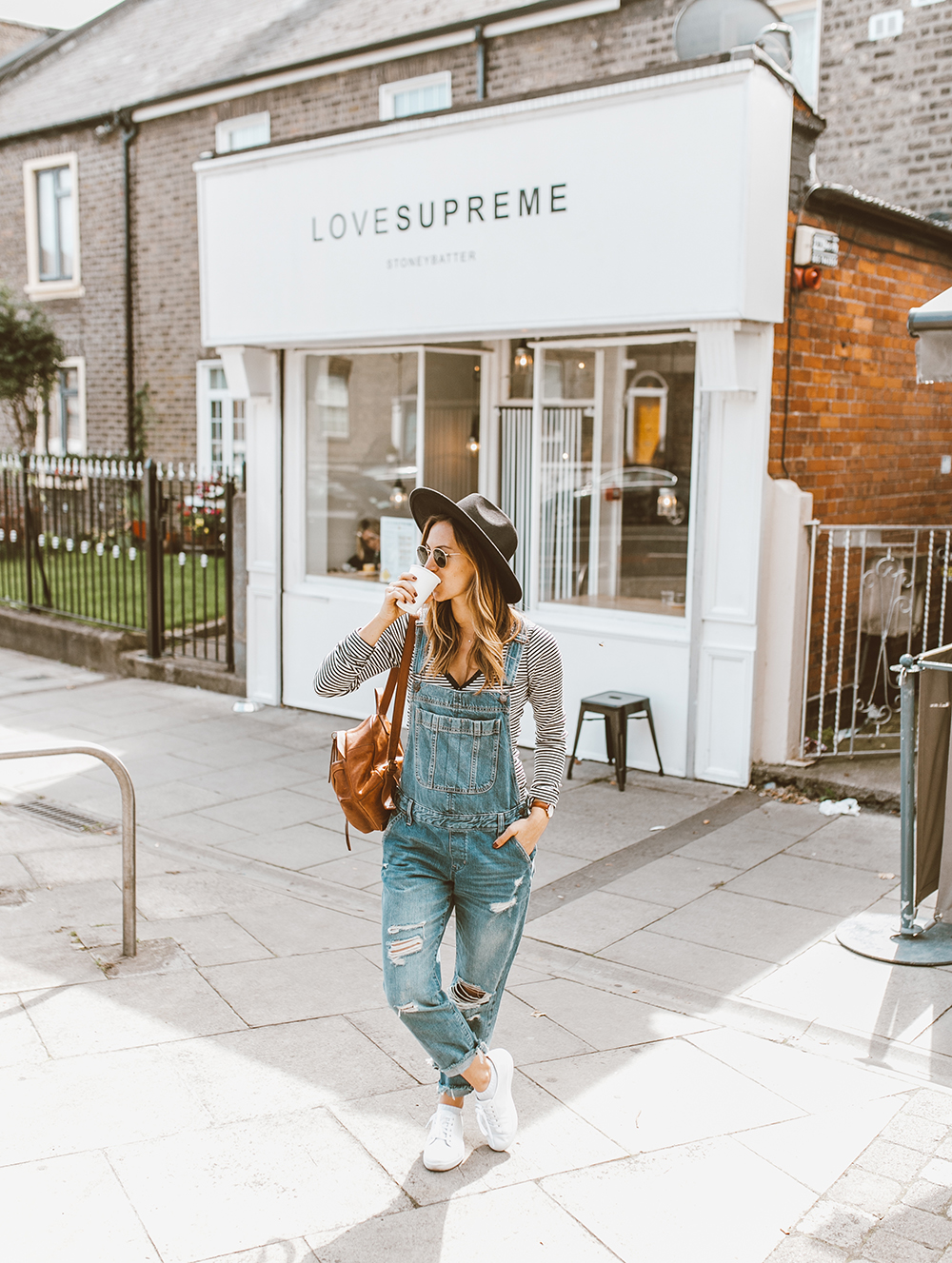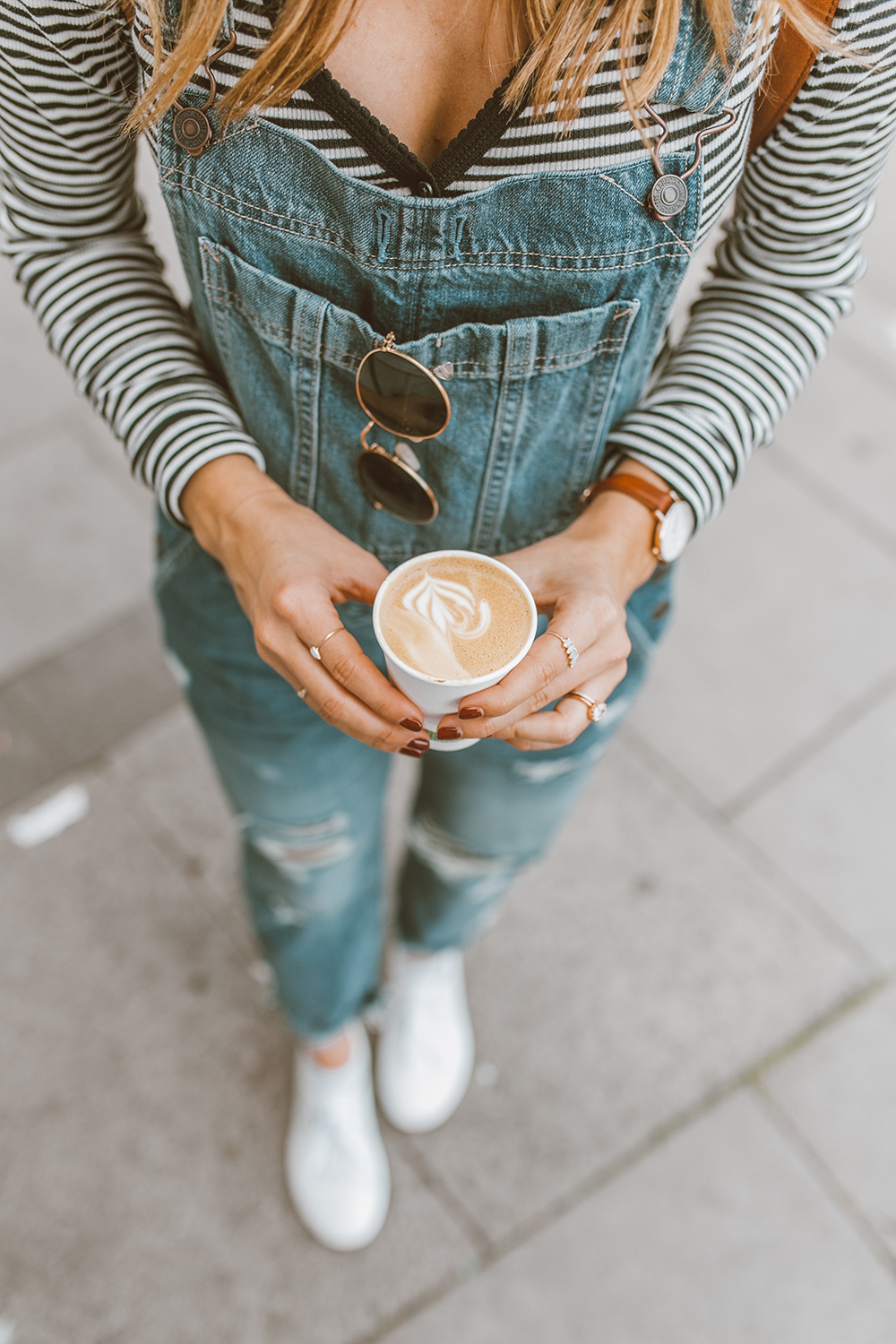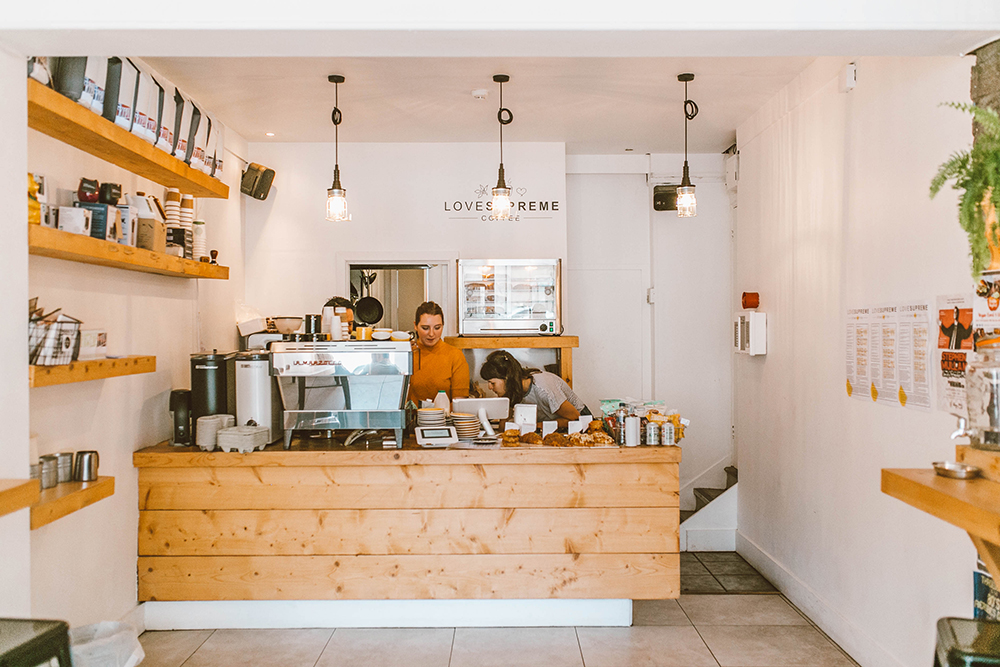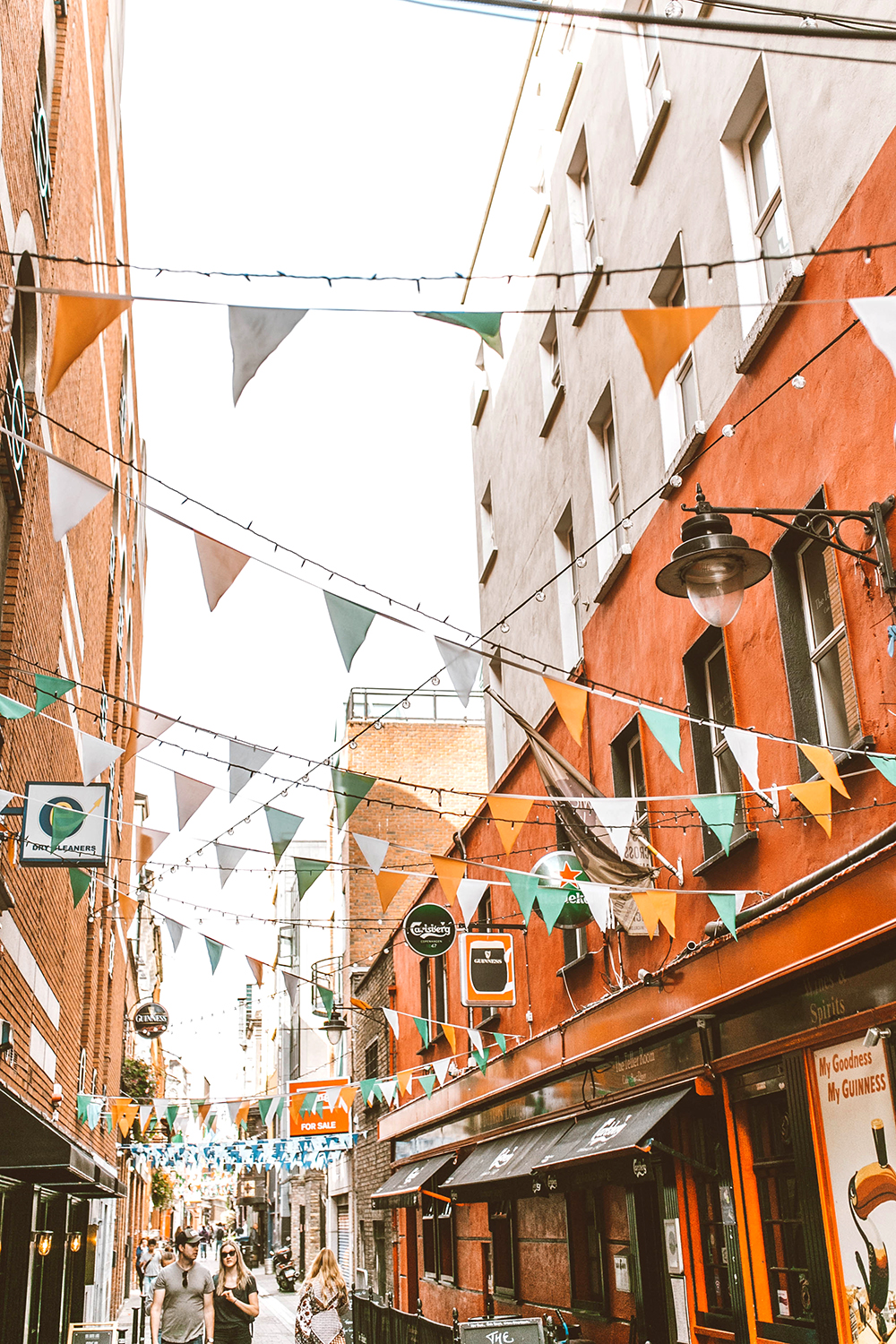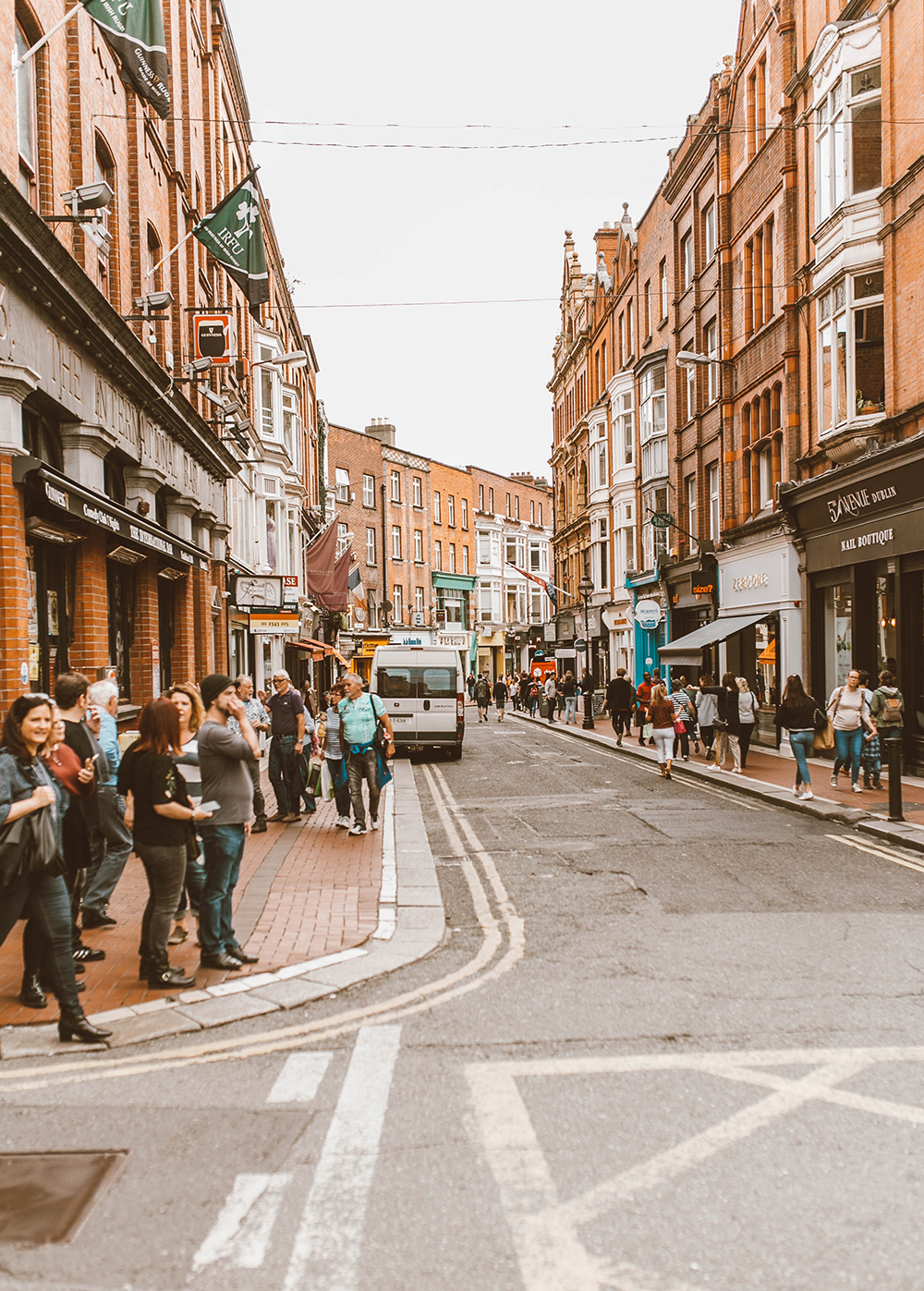 During our cruise through the British Isles with Princess Cruises in September, we were lucky enough to spend three wonderful days in different cities throughout Ireland: Cork, Dublin and Belfast. Though Princess offers a ton of incredible excursion options, when it comes to big cities like Dublin, we are all about exploring on our own. We got bus passes that dropped us off in the City Centre and ended up grabbing an Uber ride back to the ship after lingering a little too long in the city (so much to see, so little time!). Dublin is SO AWESOME and has the most relaxed, welcoming vibe…it's on our travel list to go back one day and stay a little longer! The good news is that even with just a day to roam around and explore, you can get a solid sense of the culture…and I always feel like food and drink are a couple of the best ways to experience it.
Blake and I visited Dublin last year with his family, and the one thing we made sure to do again this time: the Guinness Factory. Honestly, even pregnant and unable to drink beer like normal (dear beer, I miss you so…we'll meet again soon!), it was still my absolute favorite thing we did all day! For one, the beer is phenomenal and you can't find Guinness that tastes as smooth anywhere else (I had a few sips this time around, but last year took full advantage of my drink token, ha). Second, even though the place is packed like sardines, it is truly THE most jolly experience. I say "jolly" because it's the perfect word to describe the ambiance…everyone is smiling from ear to ear, likely on vacation, enjoying a special brew with friends or family in the coolest bar with a 360 floor-to-ceiling view of the city. The Guinness Factory is an uber ride away from the City Centre and you'll need to make reservations in advance. General tour tickets are $25/per person (and you get a drink token with that). Last year we went full tourist mode and got sweatshirts, ha! There's plenty of souvenir shopping to be done here!
Given that I was pregnant this time around, the cravings for pastries were hitting hard while in Dublin. (Europe is probably the absolute best place to be when craving pastries and pregnant haha!). Lucky for us, there's a notable cafe with rave reviews for both their scones and coffee: Keogh's Cafe. We sat outside and enjoyed delicious scones that were baked to perfection on the outside and still soft on the inside. Looking back at these photos has me drooling for one right now, ha! Definitely recommend a patio seat if you can snag one, this cafe is in the heart of the city, so there's lots to see and great people watching, too.
After roaming around the City Centre and fueling up on carbs, butter, jam and caffeine, we did some shopping at a local market and then made our way to the next destination: Love, Supreme coffeehouse. When I looked up "best coffee in Dublin," this adorable little coffee shop was at the top of the list. Though I drank mostly decaf on this trip, Blake got the good stuff and I tried his (the cappuccinos were perfection!). Love, Supreme is a two mile walk from the City Centre, but I wore my walking shoes (these shoes will forever remind me of Japan because I walked an insane amount and zero blisters!) and was totally game to get a better sense of my surroundings by walking rather than grabbing a cab. The walk proved to be a great choice because we passed by quaint neighborhoods, adorable school grounds and everyday life things you can't really take in if sticking only to the City Centre. The coffeehouse is located in Stoneybatter, a neighborhood on northern side of Dublin. Great coffee, lovely vibe and not touristy in the least…I highly recommend it!
Have you been to Dublin? I'd love to know what restaurants, coffee shops, bakeries, etc., you'd recommend! Who knows, maybe a fellow reader will add it to their travel list!
PS. For more info about our British Isles cruise itinerary, take a look at my wrap-up post (sharing our list of destinations and all outfit details!).
OVERALLS / STRIPED TEE / BACKPACK / SNEAKERS
A big thank you to Princess Cruises for sponsoring this post! All opinions are my own.