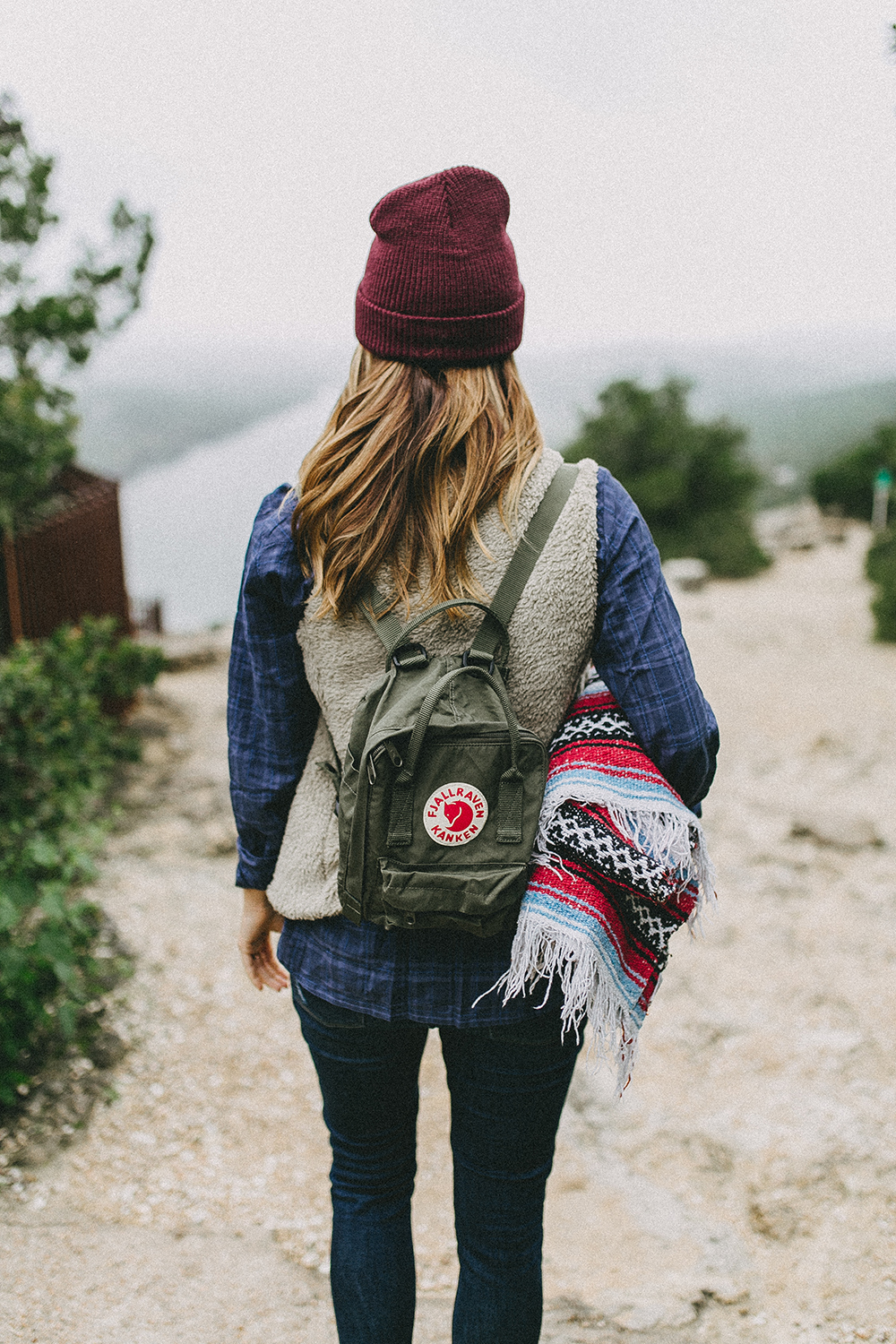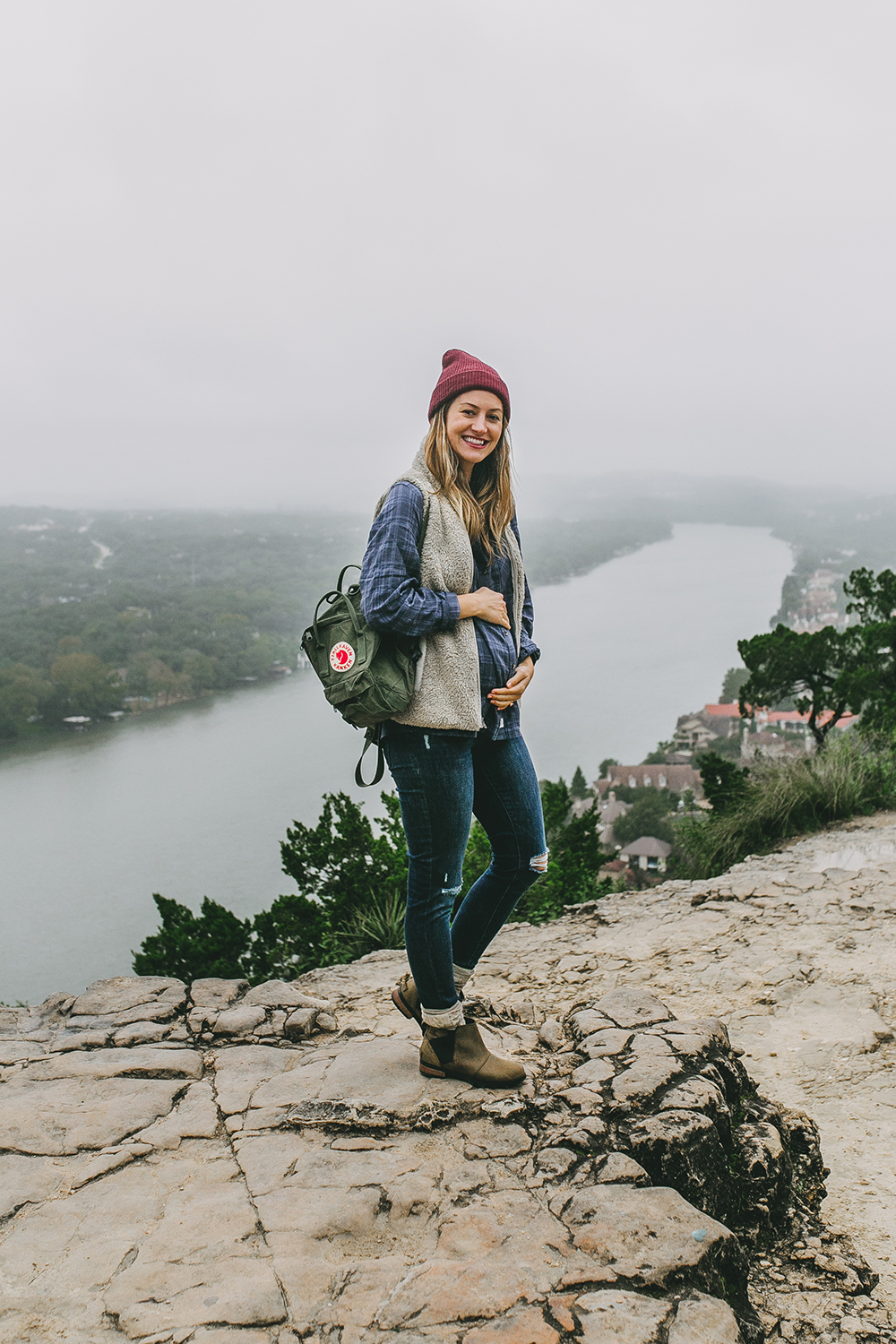 Something about Austin I will forever love and cherish: all of the amazing outdoor hiking options around the city! I'm lucky to live somewhere with both a big city and hill country vibe – and to be able to trade the hustle and bustle for trees and cliff-sides within minutes. In the midst of the crazy rainy weather we've been getting lately (hope you're all staying safe & dry!) my sister and I were dying to get outside and enjoy some fresh air! The rain subsided for a few hours while we hiked around Mount Bonnell, then started pouring on us just after we were headed back down. Those few hours of peace and quiet soaking in that view was therapeutic for us…we've all been cooped up for weeks now!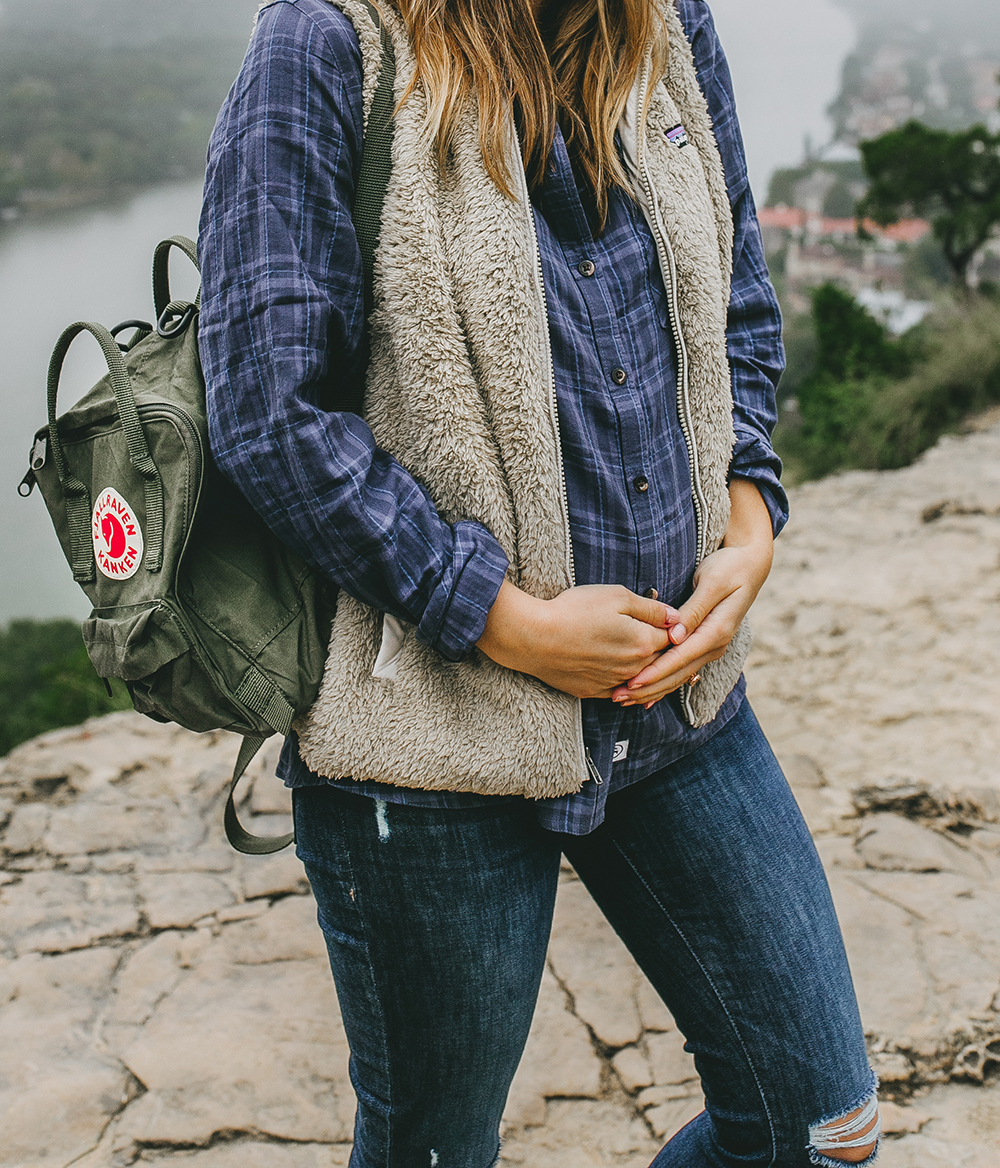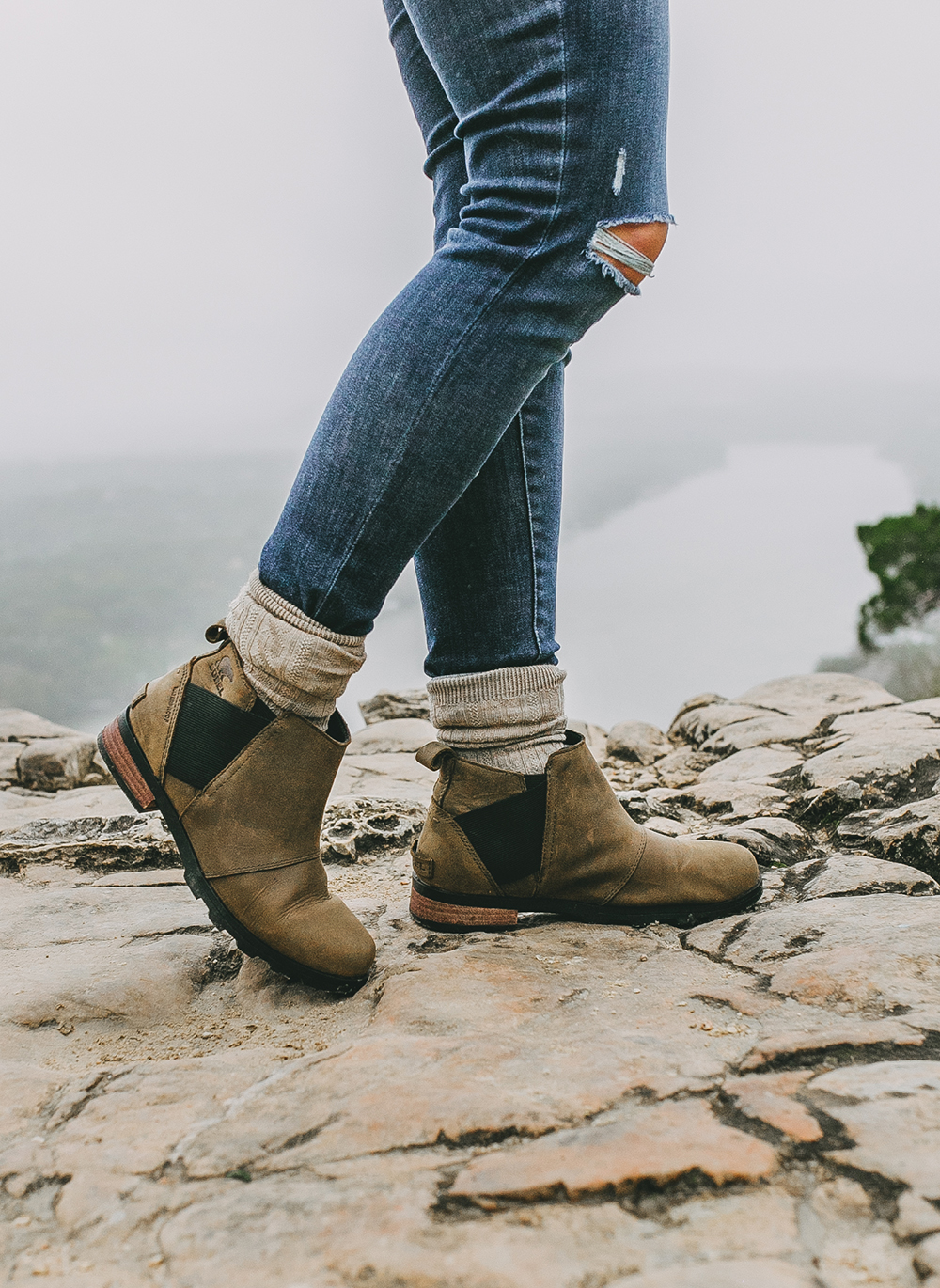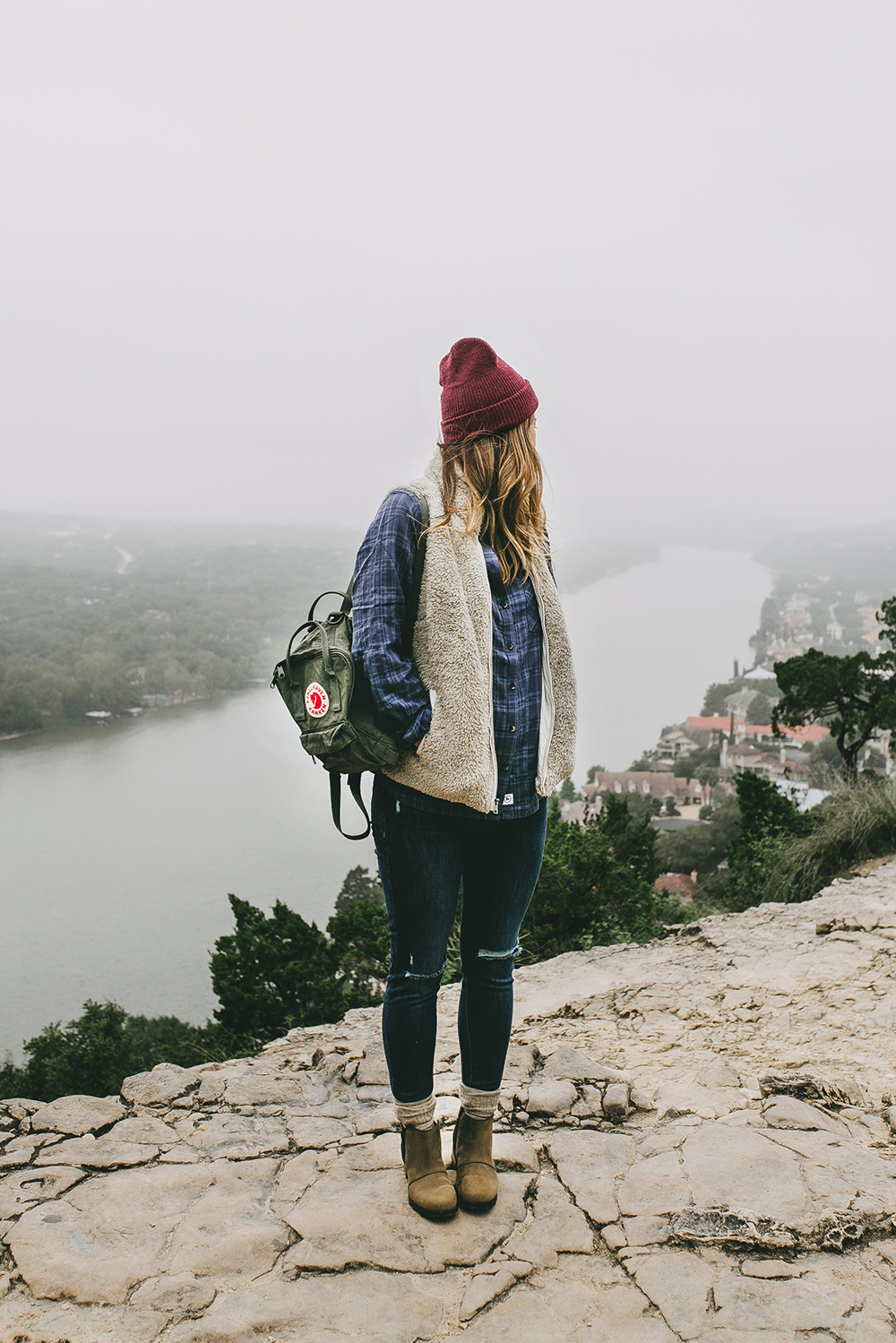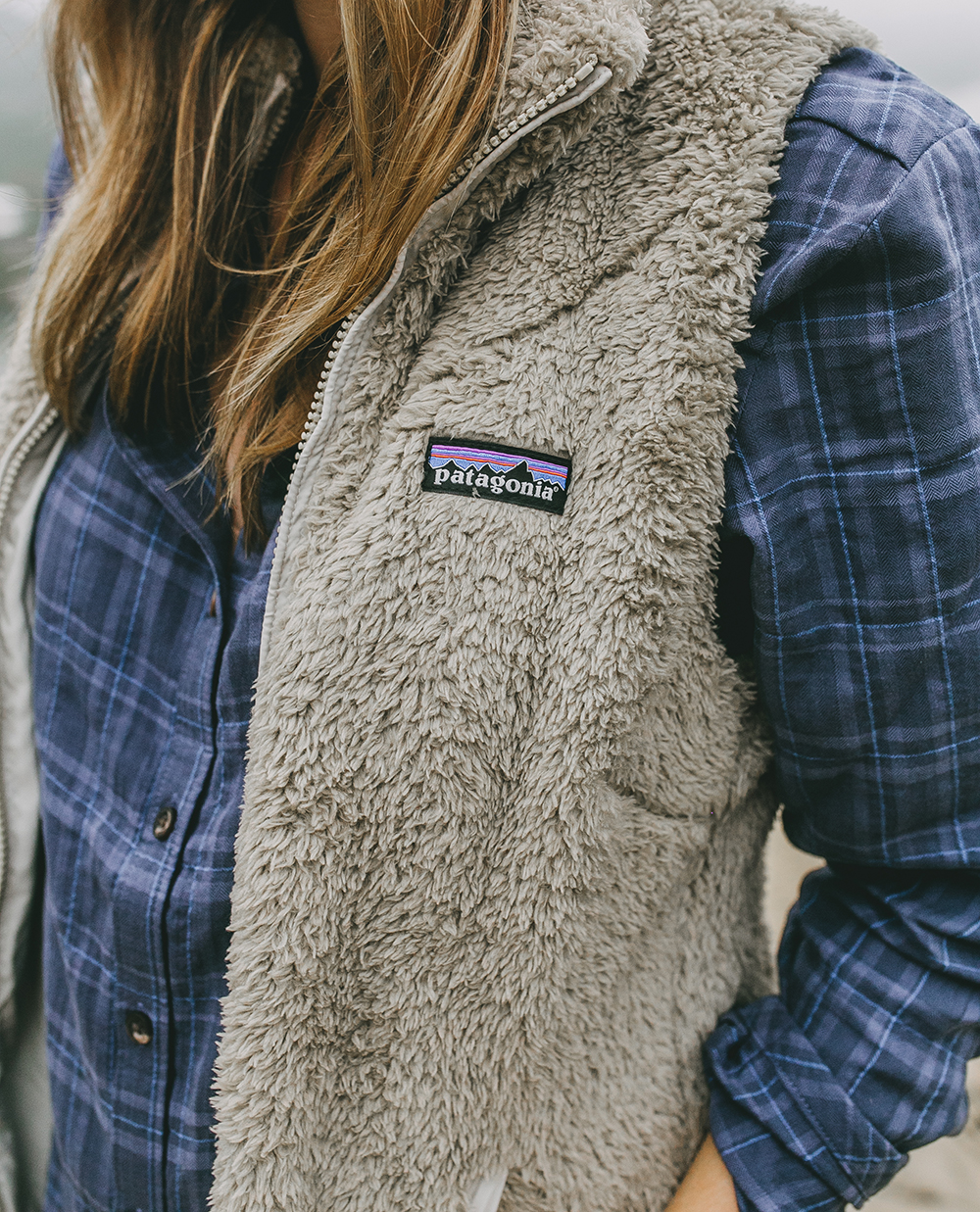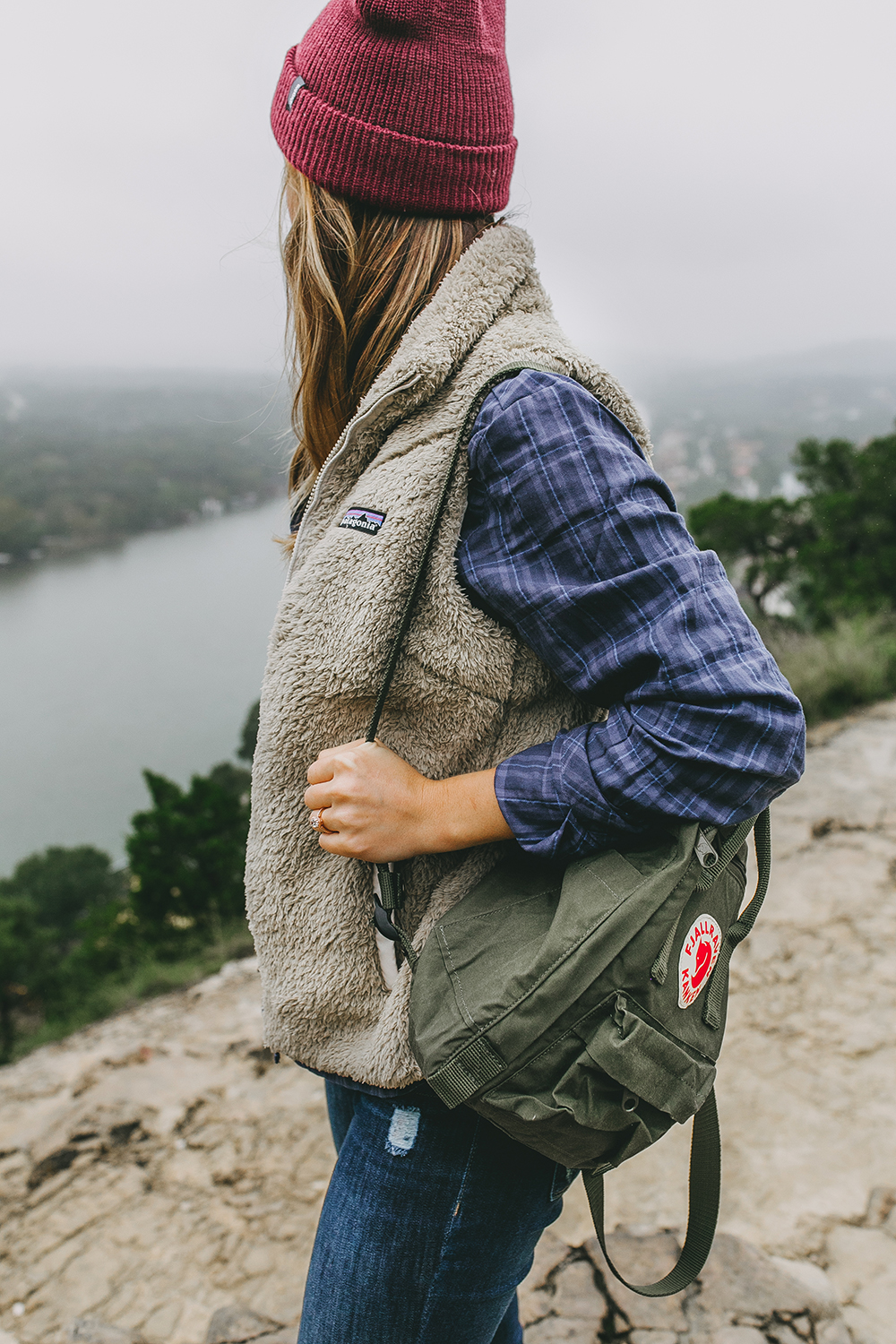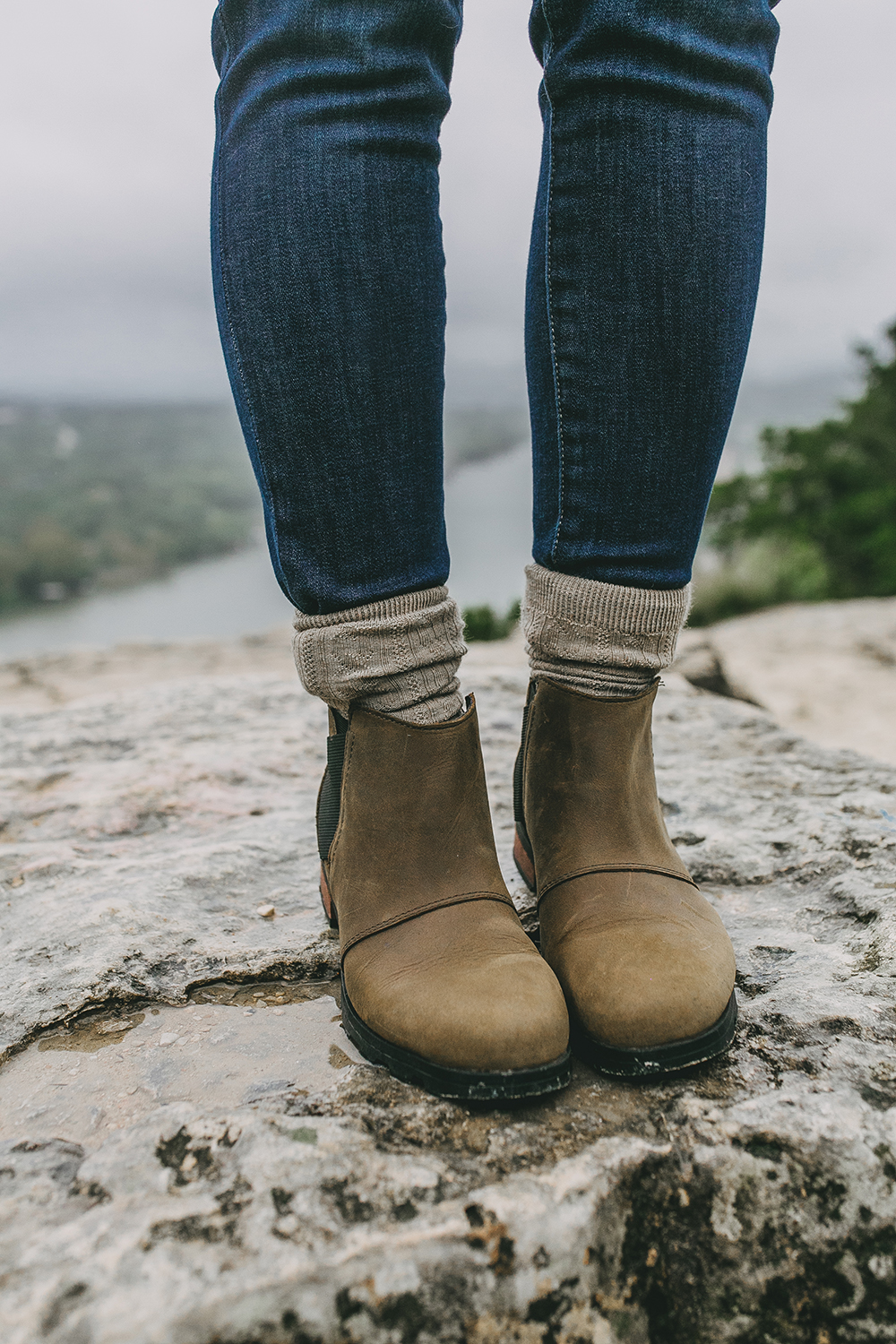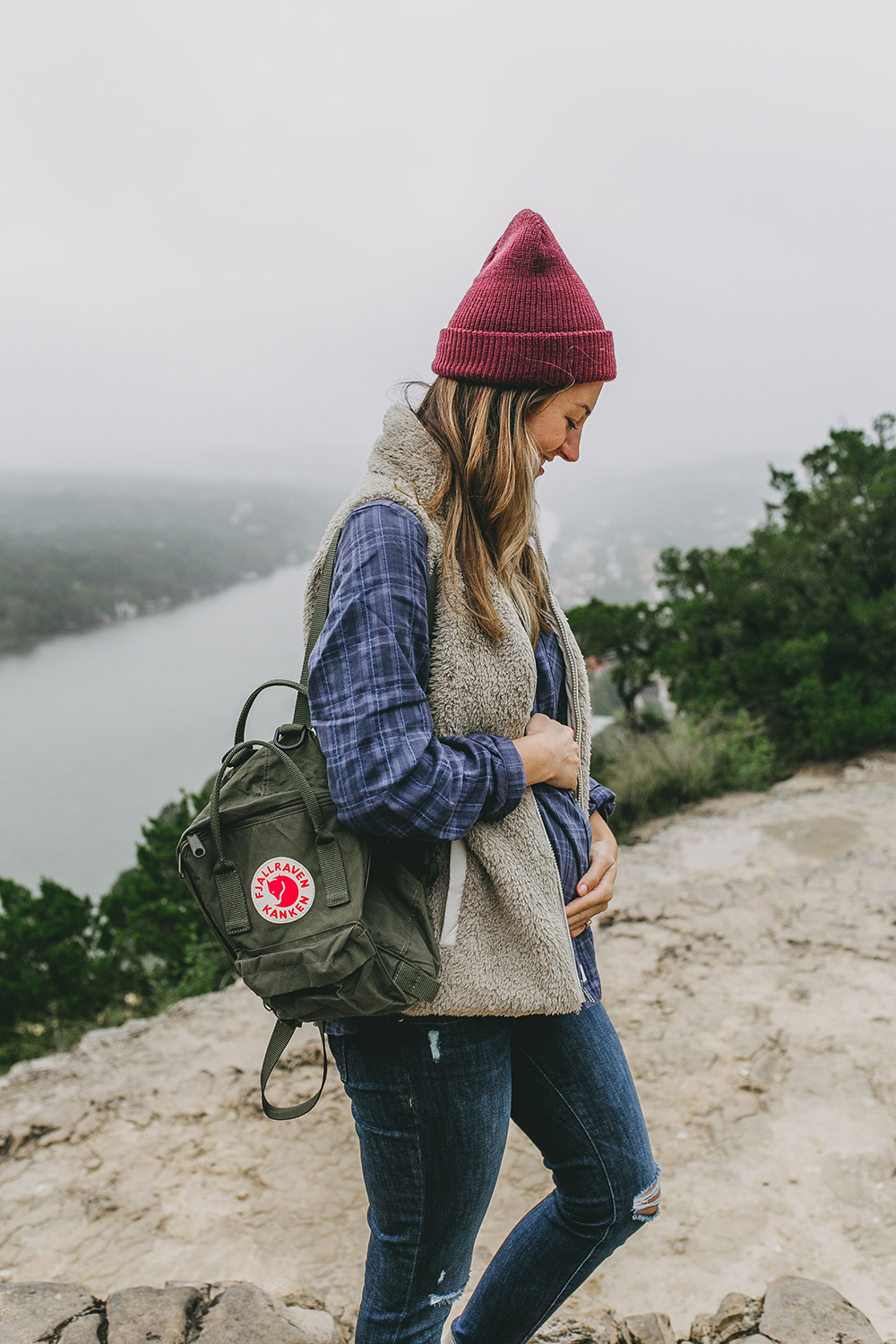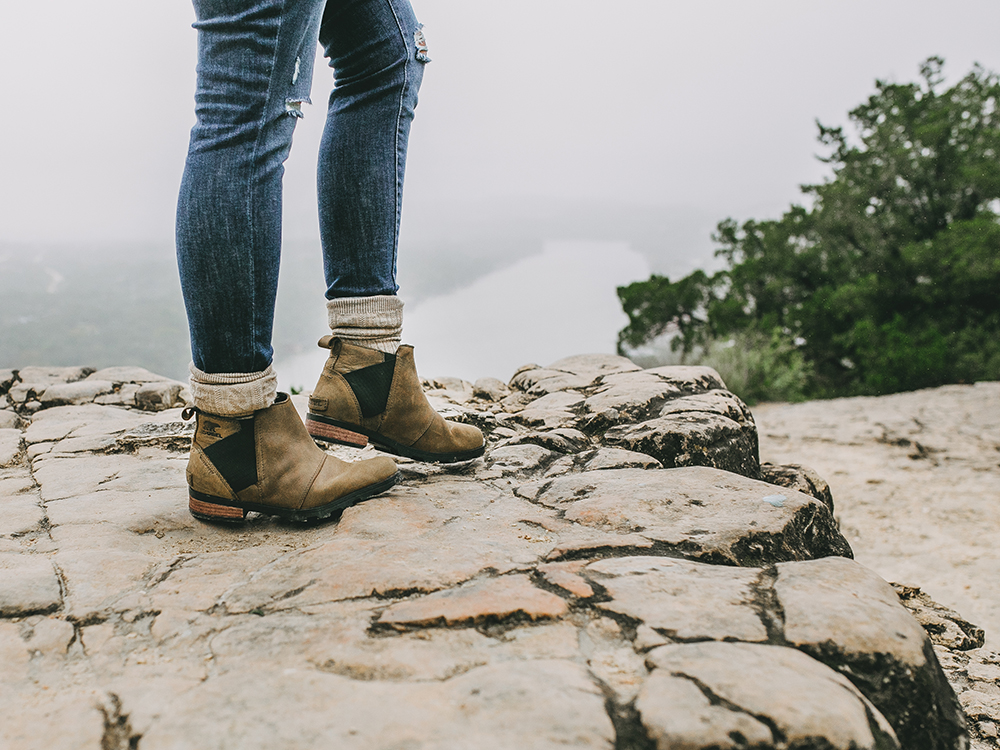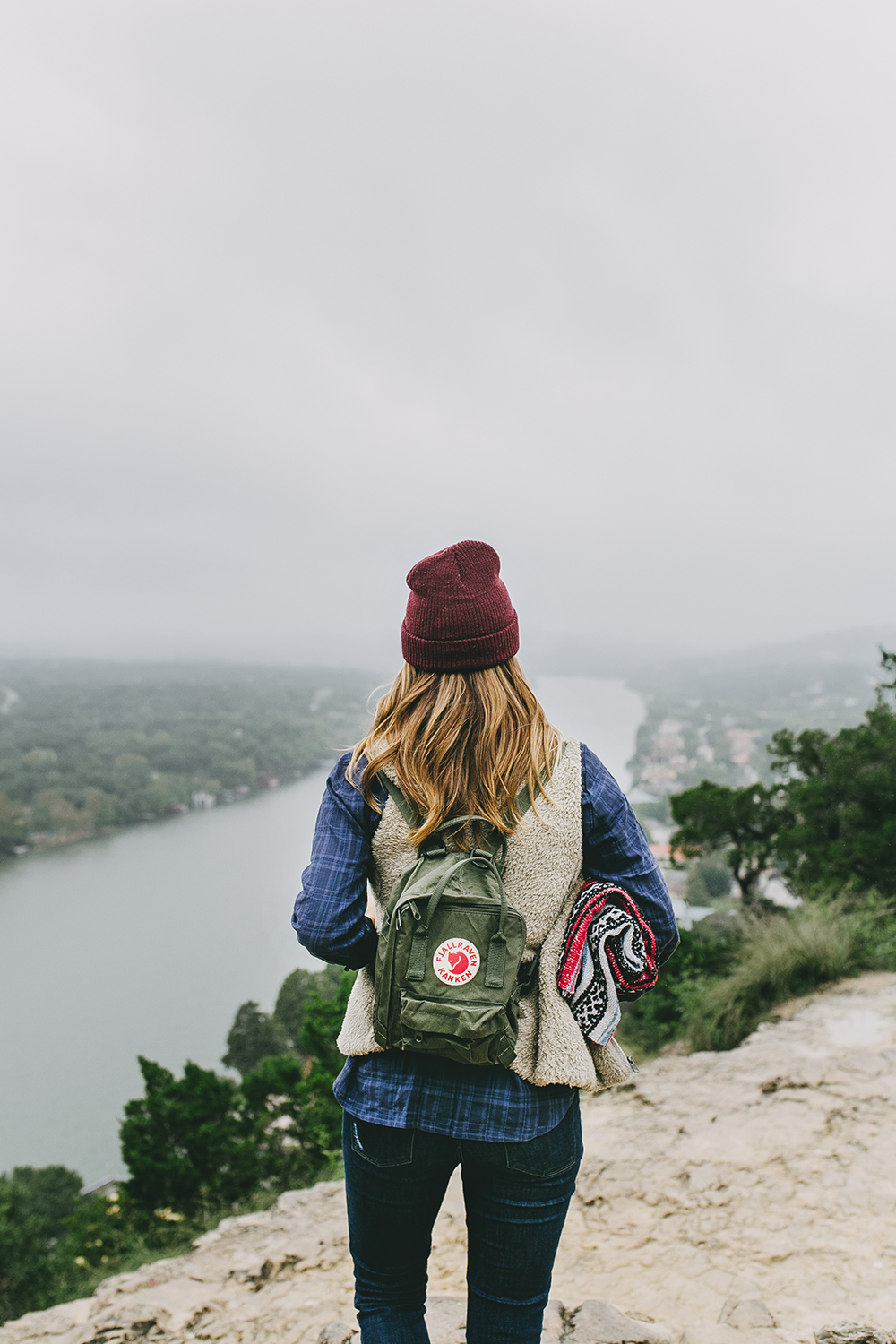 If there's one brand that comes to mind when I think of outdoor everything, it's hands down Backcountry. They were my go-to retailer when getting geared up for Iceland, they're where I buy all my Patagonia pullovers (remember this one from our trip to Ireland last month?) and without fail they come to my rescue when I'm in need of an outdoor wardrobe update! …Like my Sorel booties…these are weatherproof with no-slip grips on the bottoms. Needless to say, they've been put to very good use this month!!
I am forever a fan of Backcountry because not only do they have a TON of incredible options and brands available, but their customer service is truly outstanding and something hard to come by these days! I love buying from retailers that have my back when it comes to finding the perfect fit, color, or dealing with exchanges and returns – you name it, and they really go above and beyond to keep their customers happy.
You guessed it – this outfit can be found at Backcountry! My beanie is by Brixton (have been wearing non-stop…and so has Blake, ha!), my plaid top is Backcountry's own brand, my vest is Patagonia (I'm normally a size small, but with my pregnancy I went up to a medium and love the relaxed fit!), that adorable backpack (sucker for this brand) is Fjallraven Kanken, and finally, my shoes are by Sorel (wearing the major/black combination). I linked up all my outfit details below, too!
If you're planning to get outside this season, whether to simply relax and enjoy the cooler weather or perhaps something more intense like a ski vacation or big fall hike, Backcountry is a total GEM and has you covered! Have a great week, friends! XO
PS. Use code LIVVY15 to take 15% off your order at Backcountry!! (Good for one-time use per person).
vest – PATAGONIA / plaid top – BACKCOUNTRY / beanie – BRIXTON / backpack – FJALLRAVEN KANKEN / shoes – SOREL (Major/Black combo) / socks – SMARTWOOL / jeans – DL1961 (mine are maternity, linking to the regular version!)
SHOP MORE FAVORITES
A big thank you to Backcountry for sponsoring this post! All opinions are my own.