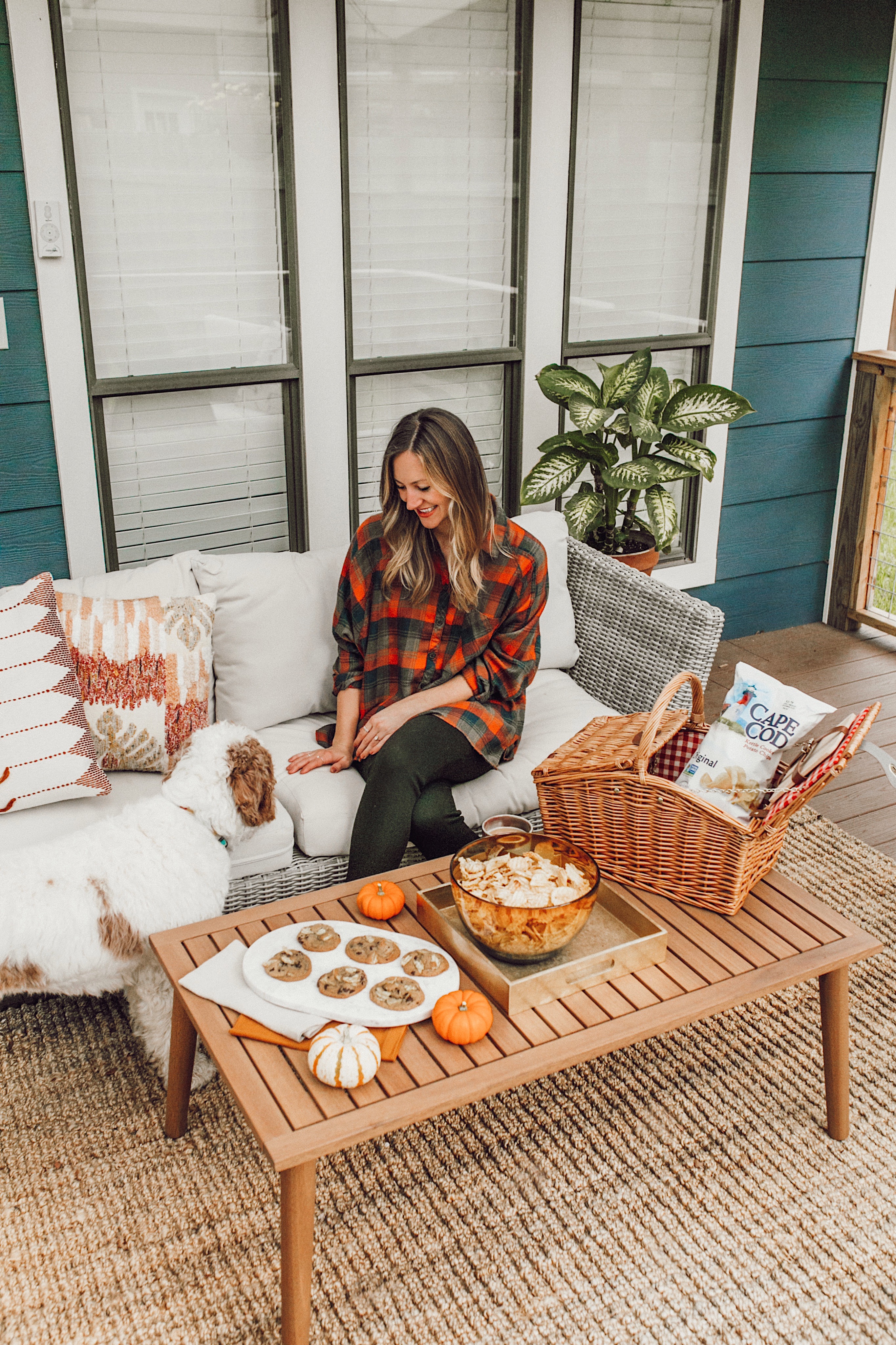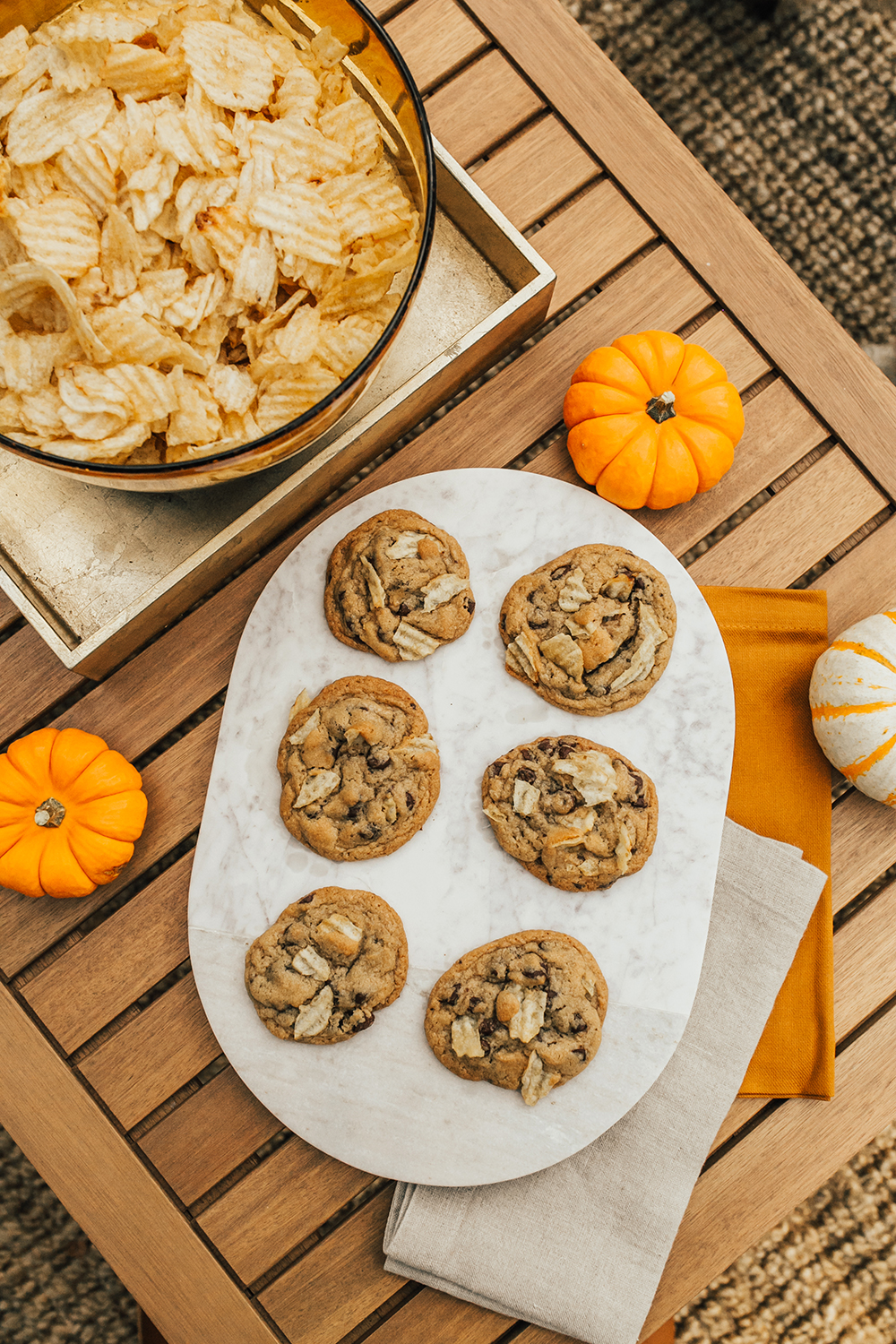 Is your mouth watering yet?! …Mine totally is! Last weekend I got into fall mode and decided to try a cookie recipe incorporating Cape Cod ® Sea Salt Potato Chips. Sweet, salty, comforting…trust me, these cookies are SO GOOD and the chips on their own sure are delicious, too! If there's one thing I am forever a fan of, it's a sweet treat and a hot cup of coffee. Add some pumpkins, a cuddly pup and a cozy flannel to the mix and I am one happy gal! The weather in Austin has finally cooled off a bit and this weekend called for jeans, plaid and some quality time spent soaking up the weather from our patio!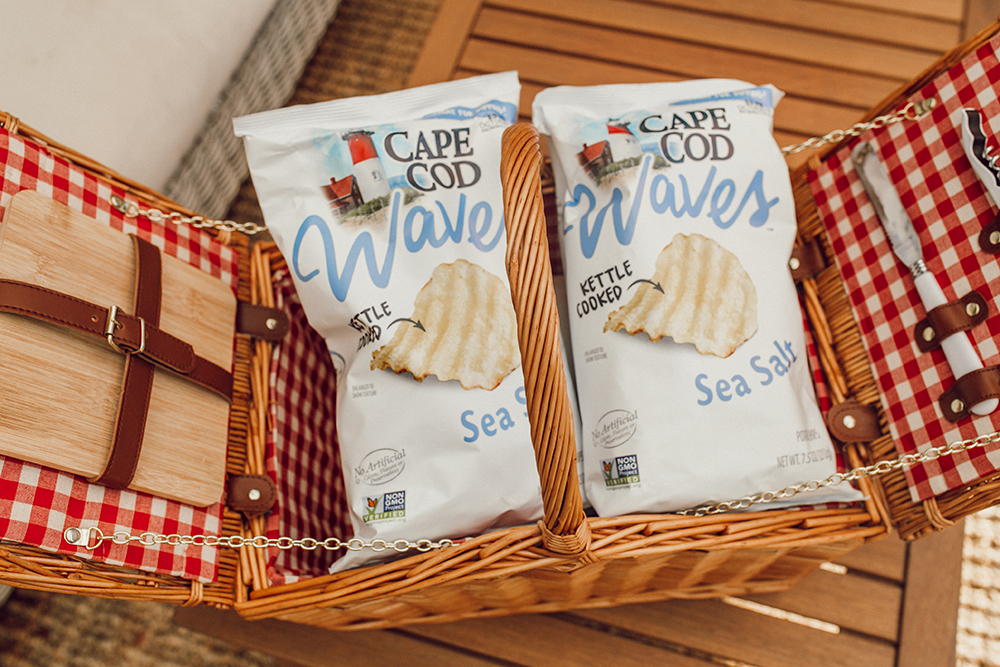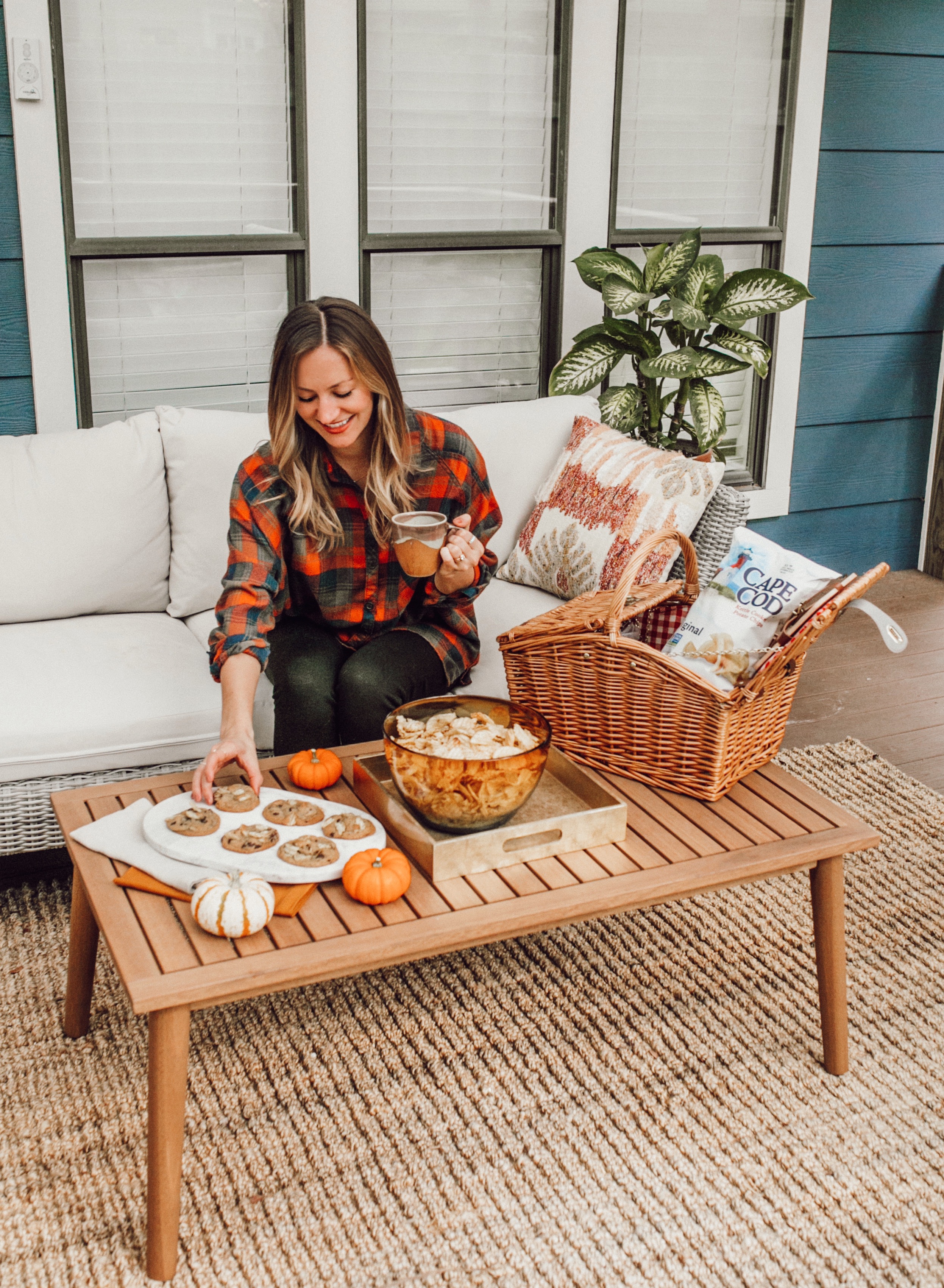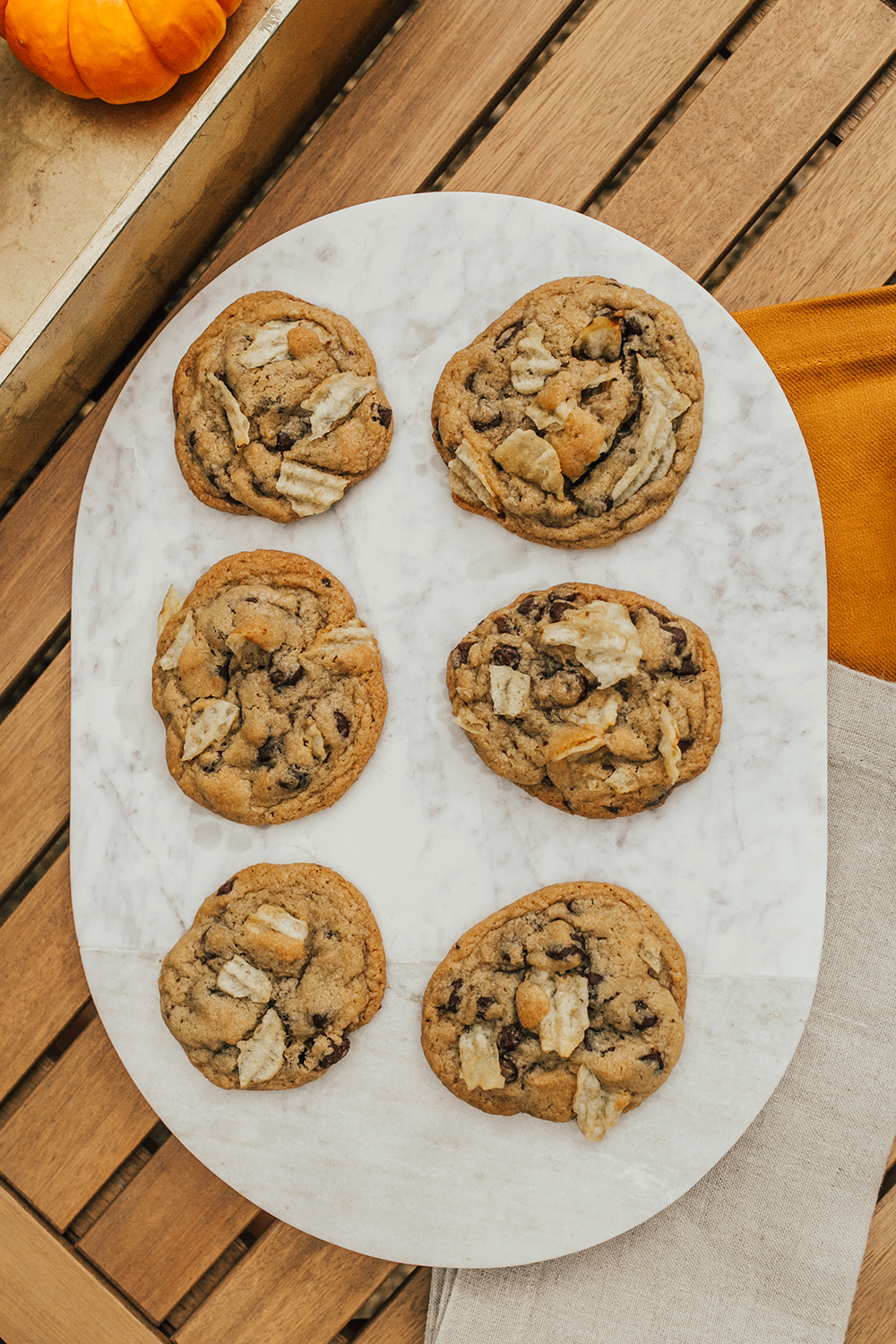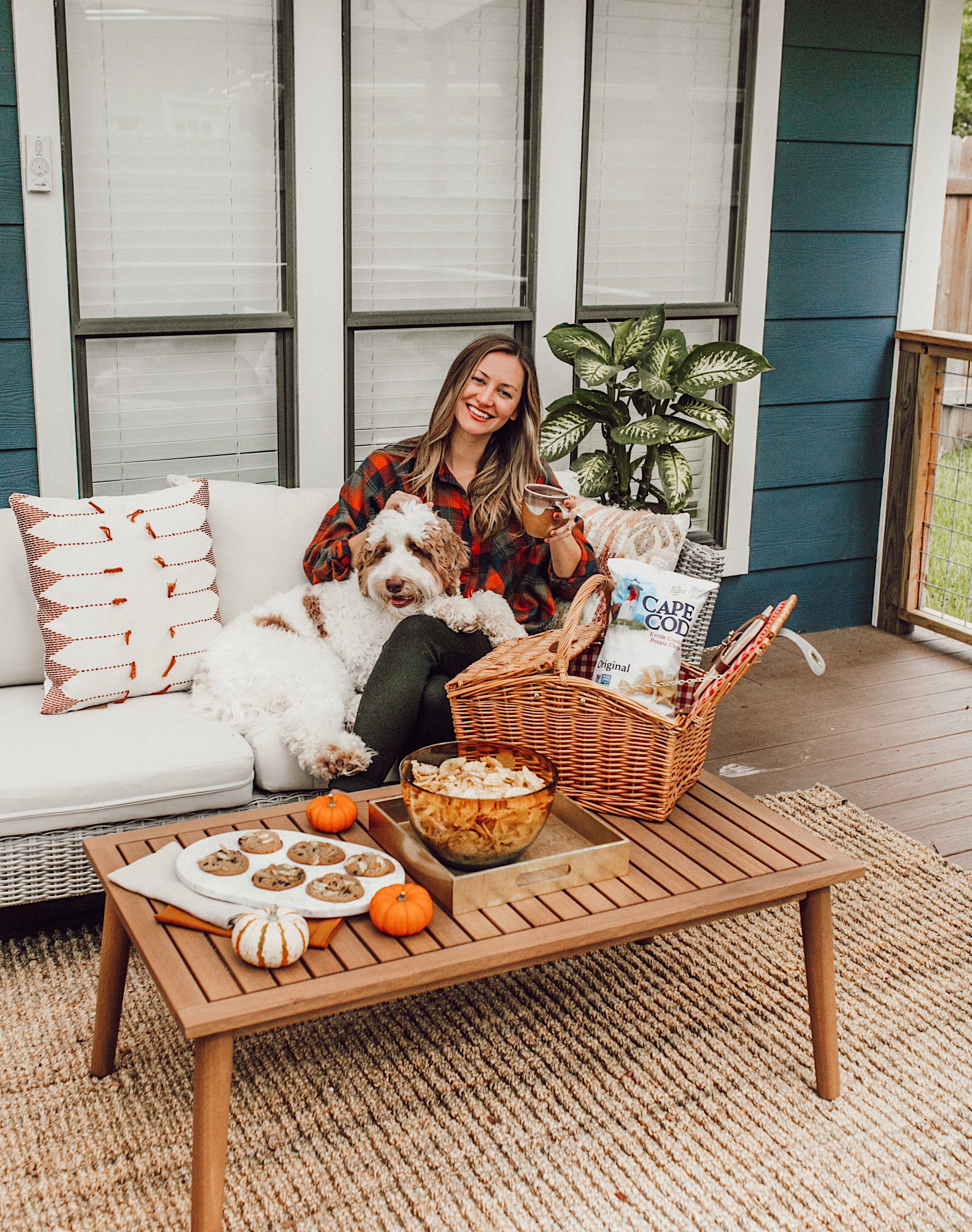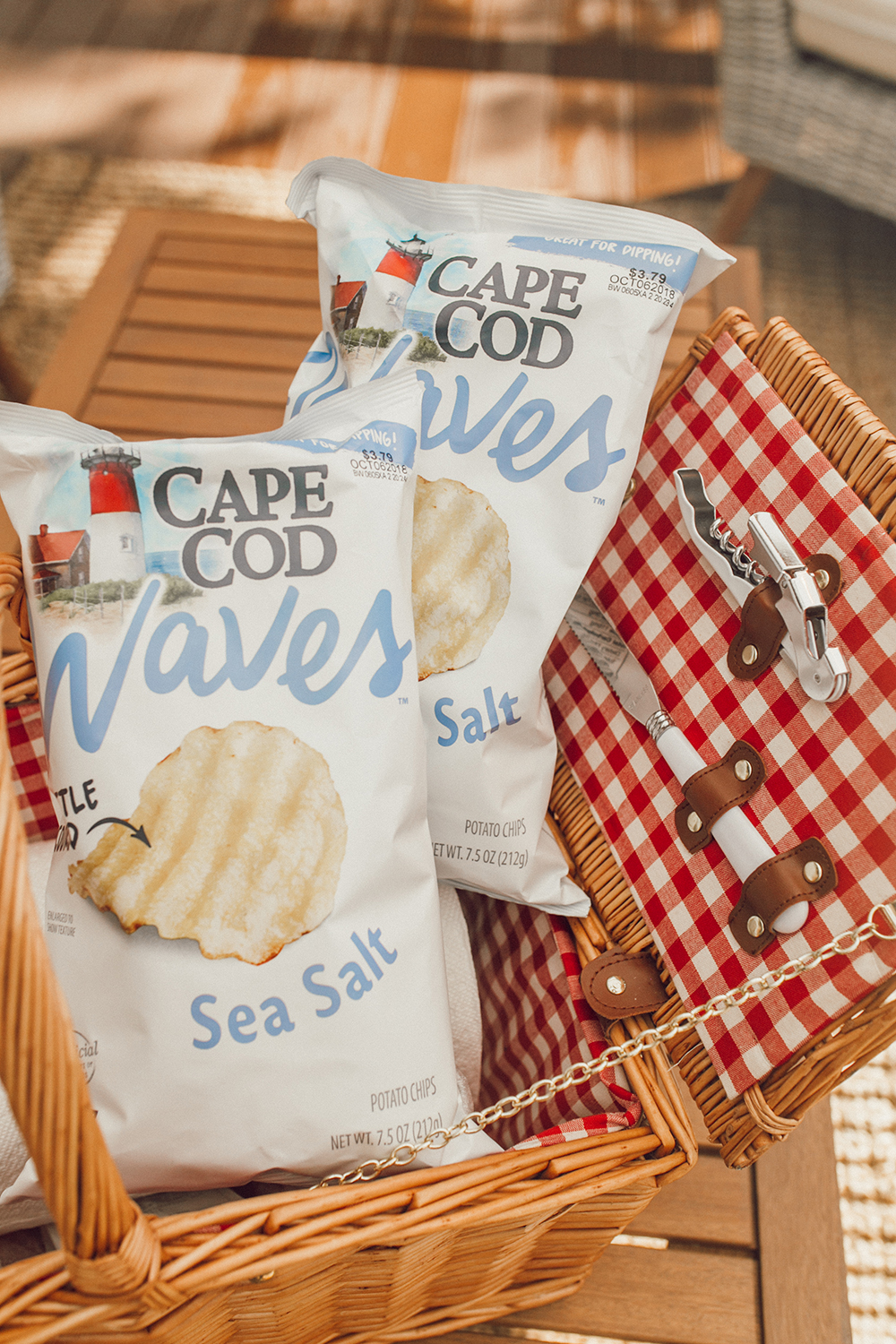 When Cape Cod ® reached out about incorporating their crunchy, flavorful chips into a fall recipe, I jumped at the chance. Not only because, well, pregnancy cravings (chips + cookies = HEAVEN), but because I've been eating this brand of chips for as long as I can remember. Whether the Original or Waves version, they perfectly pair with a sandwich for lunch, with a yummy seasonal dip for holidays and now as a fun ingredient in a classic dessert. Not a whole lot can compare to the beauty that is a warm, doughy cookie and a relaxing afternoon at home. Pure gold, if you ask me!
All that said, let's get to the recipe!
Ingredients
Bake at 350 degrees for 10 minutes
Serving Size: 12 cookies
½ cup of butter
½ cup of brown sugar
½ cup of granulated sugar
1 large egg
1.5 cups of all-purpose flour
½ teaspoon baking soda
¼ teaspoon salt
½ teaspoon vanilla
1 cup chocolate chips
*Add 1 cup Cape Cod ® Sea Salt Waves or Original Potato Chips
Directions:
Preheat oven to 350 degrees
Combine butter and sugars, mix until soft
Add in eggs, flour, salt, vanilla and baking soda and mix
Add chocolate chips and Cape Cod ® Sea Salt Potato Chips (I crunch them to be about a centimeter in length – you don't want them too small!)
Refrigerate dough for one hour
Spray pan with cooking spray, apply cookie dough balls
Bake for roughly 10 minutes or until they have a golden look
Let cool for 5 minutes
Pour yourself a cup of coffee (or cold glass of milk) and ENJOY those cookies!
What's your favorite fall treat? Let me know in a comment below!
A big thank you to Cape Cod ® Potato Chips for sponsoring this post! All opinions are my own.