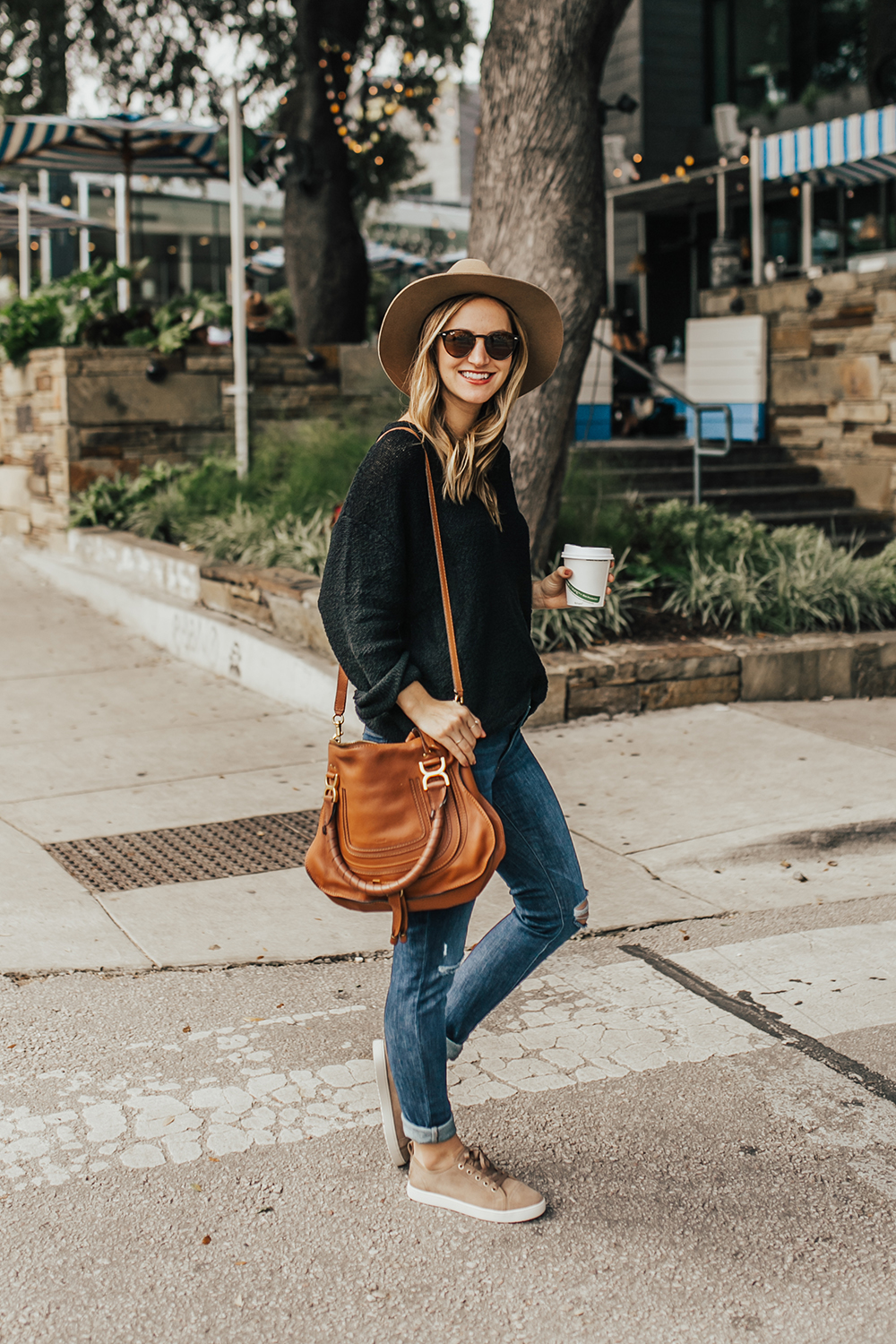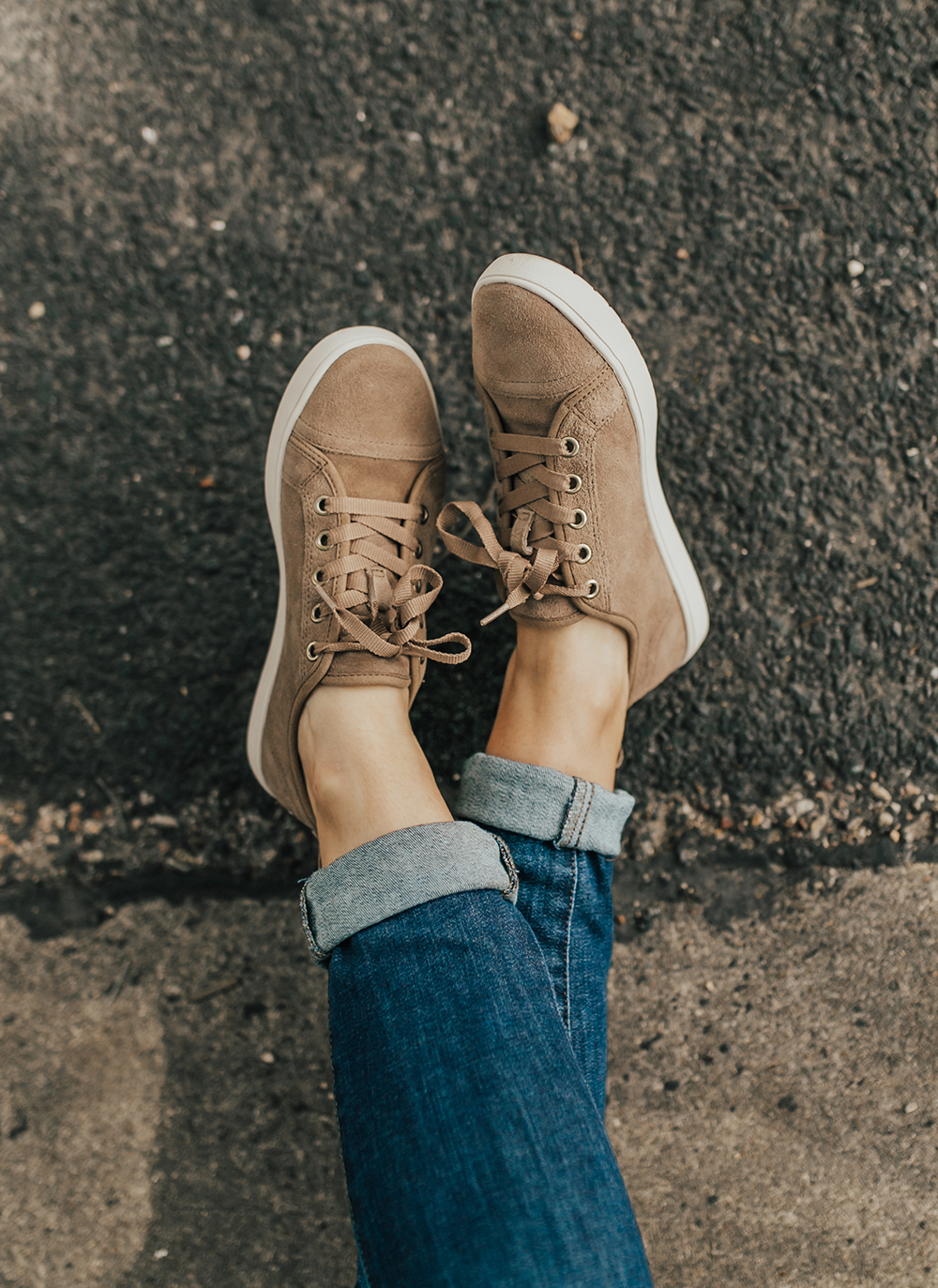 Hello, dream sneakers! Y'all know I'm generally a mules and loafers kinda girl, but after scooping up these GORGEOUS taupe suede sneakers, it's safe to say I've been converted to a sneaker person. (…Is that a thing? Going to make a it a thing haha)…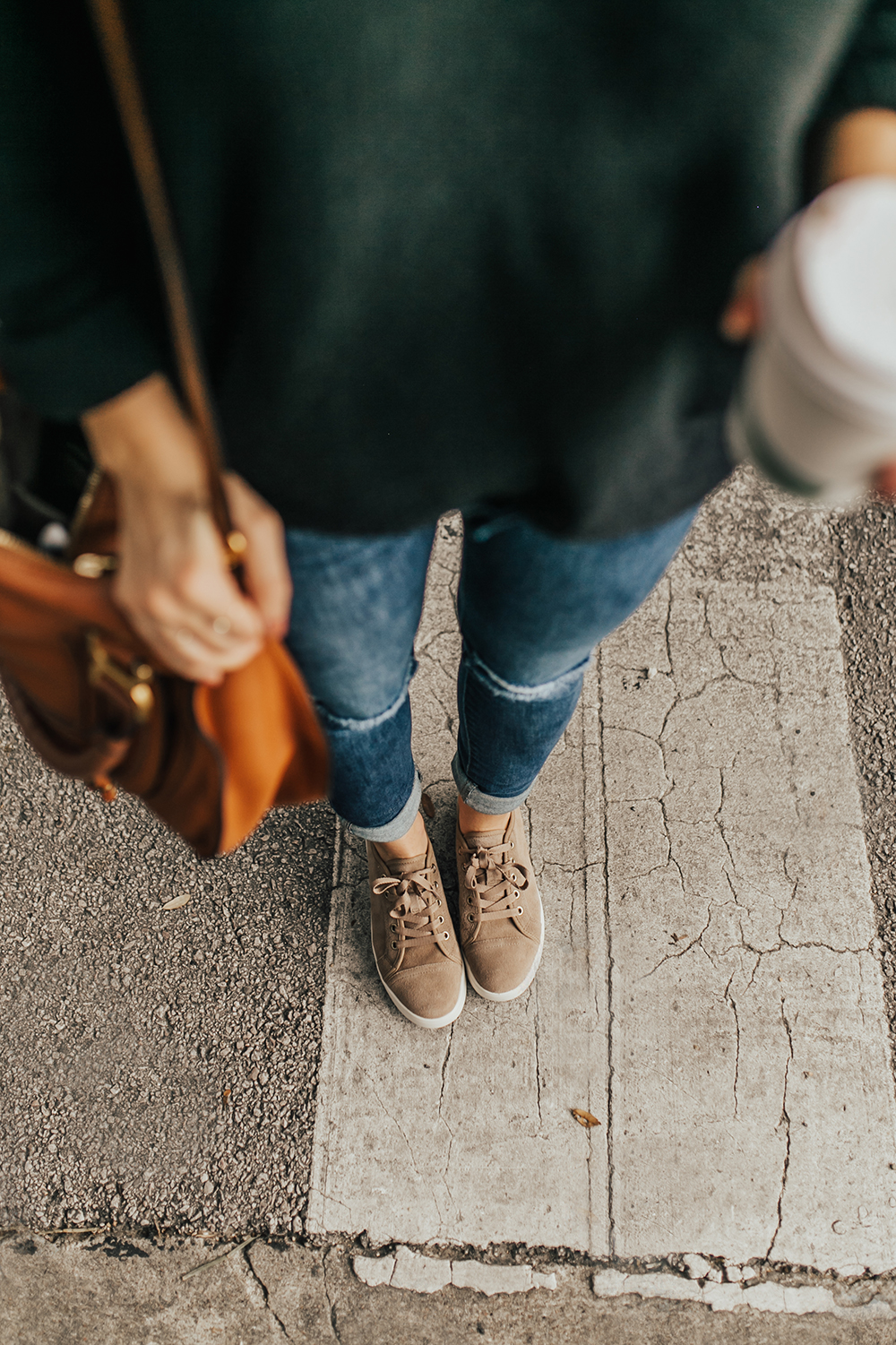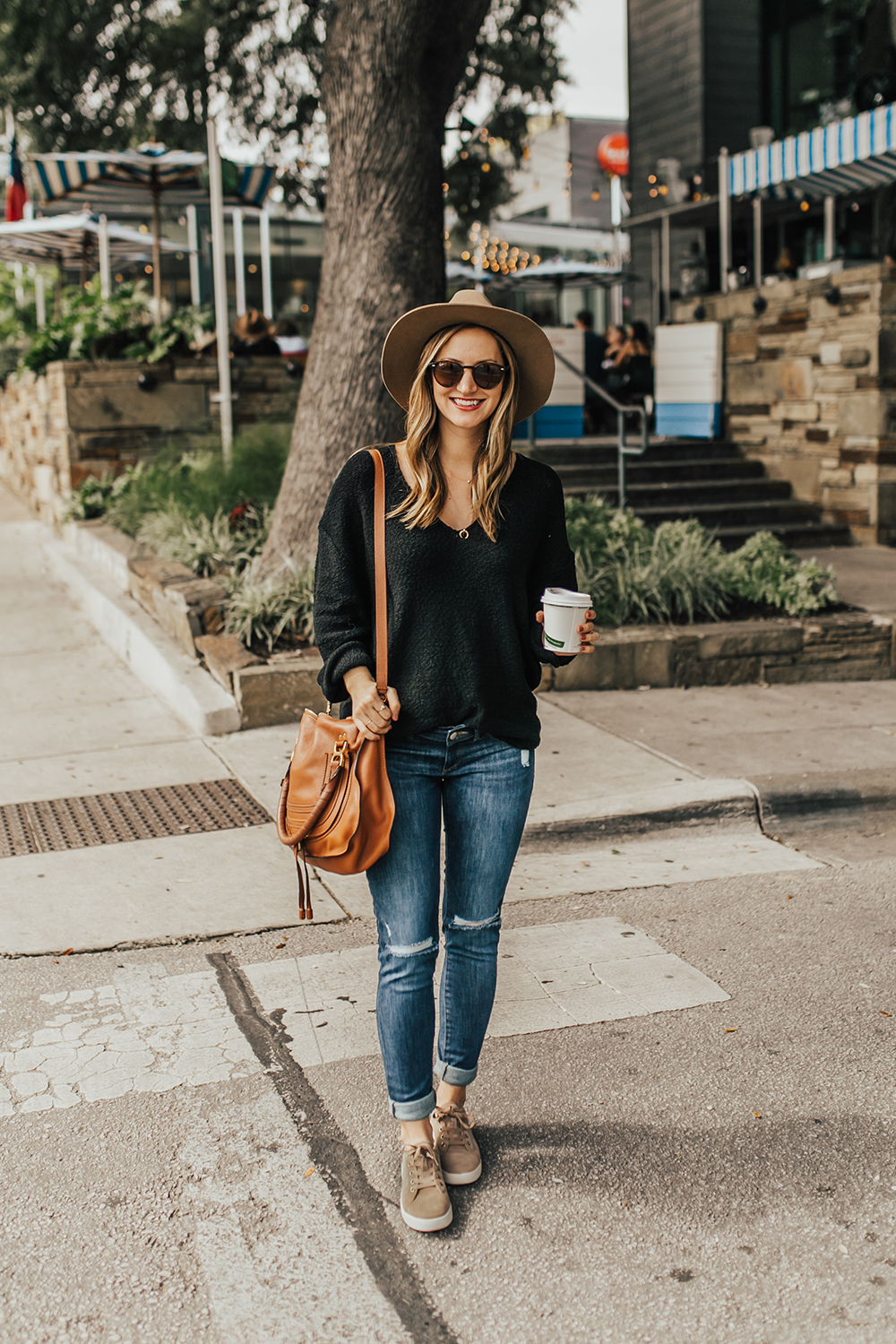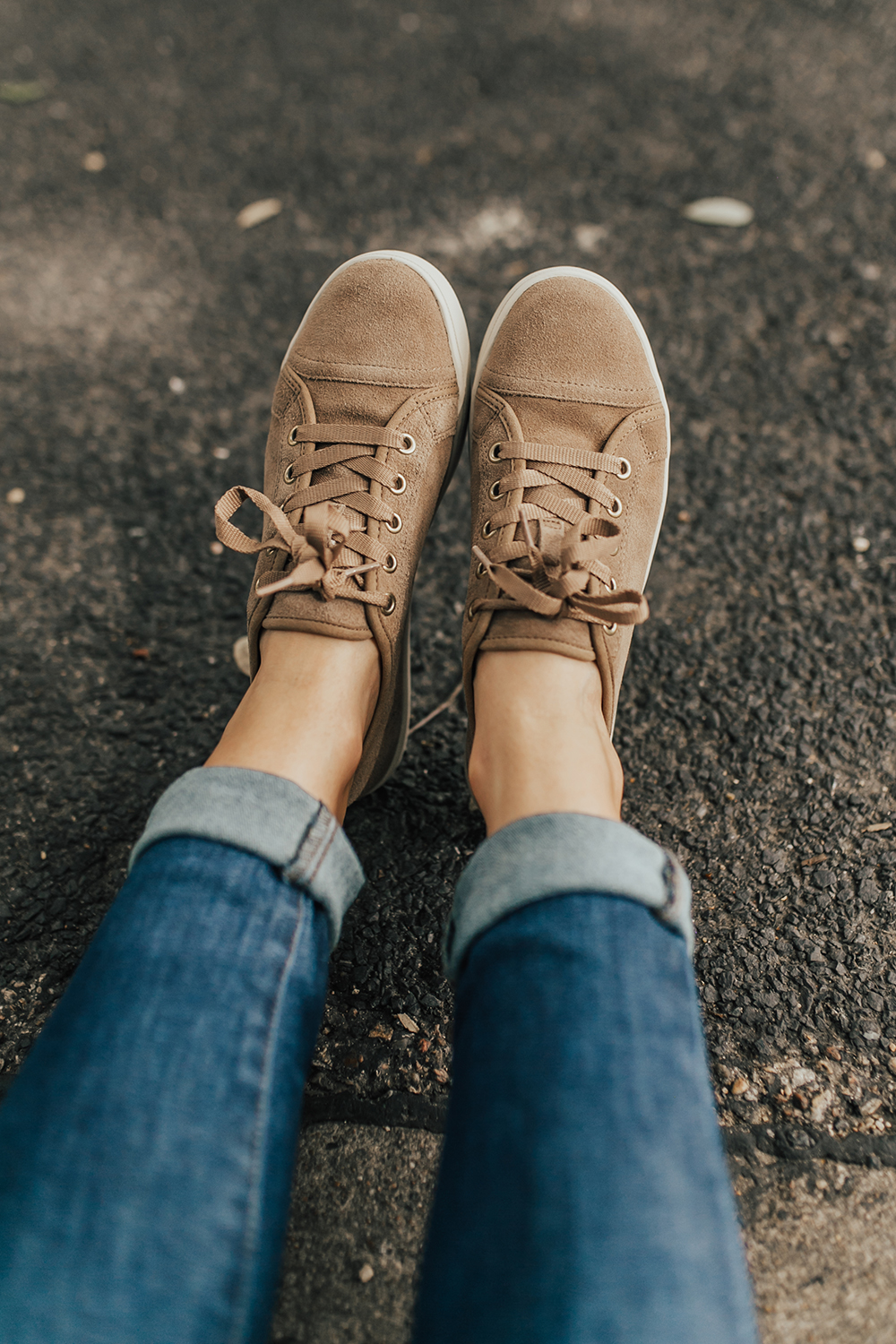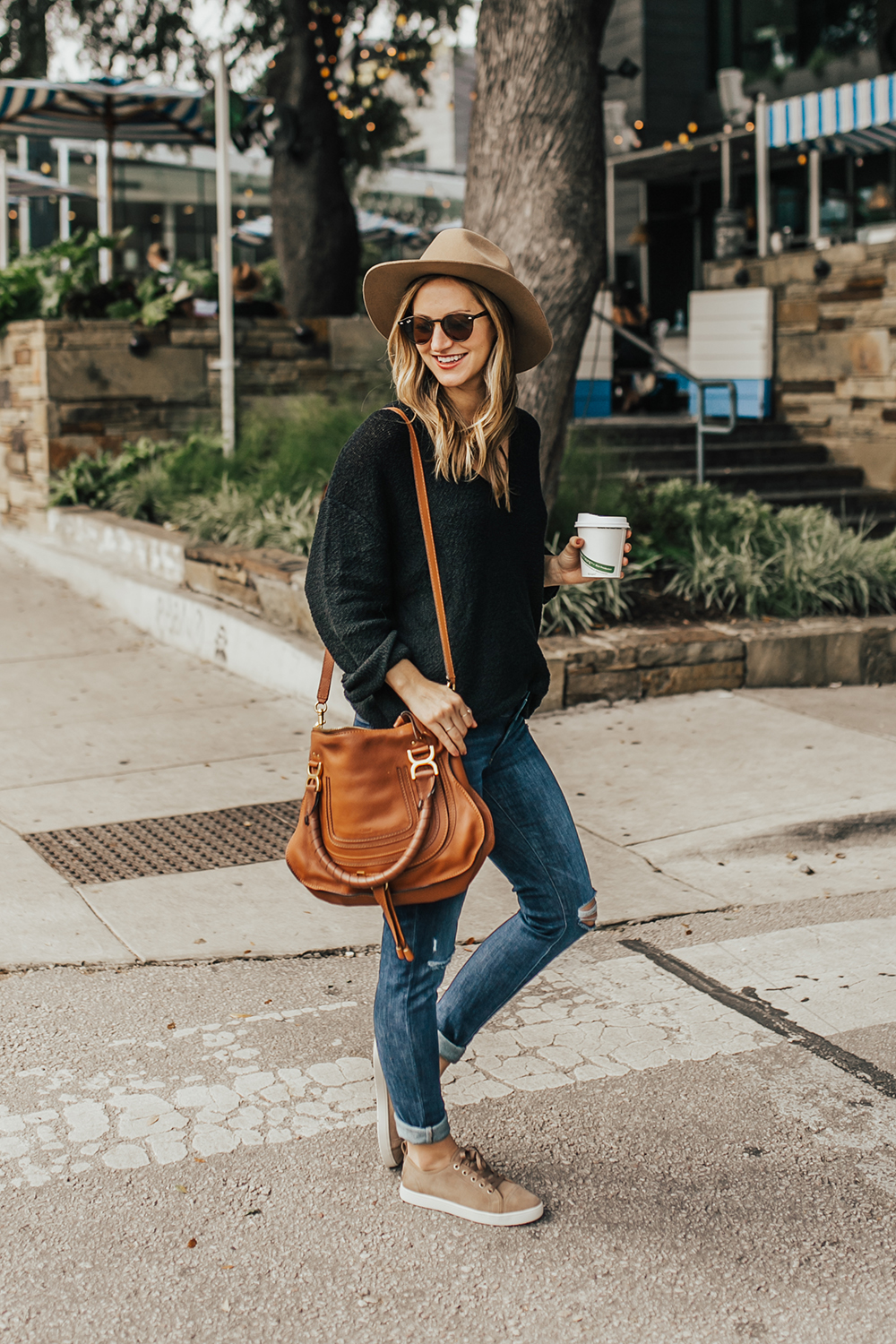 For one, that color! (Major swooning!!). And two, the shoe silhouette themselves will seamlessly go with every outfit I've been wearing lately: overalls and a striped tee, a shift dress and a wide brim fedora hat, a chambray romper…you name it, topping off the outfit with these adorable sneaks is a total 'do.' Not to mention, they're by Koolaburra (an UGG brand), so you know they've got comfort written all over them!
Koolaburra by UGG has SO MANY adorable shoe options for fall (they even have my same sneakers in a high top version…it was a tough call!) and what I love most is that their prices are really affordable. Sneakers under $80, cozy house slippers for $55 and ankle booties under $100. Even better? Free shipping and free returns (something I have found to be extremely important as I dive deeper into the world of online shopping once baby is here!).
You can take a look at all of their new fall arrivals HERE & shop more of my favorite picks below! Have a great weekend, gals! XO

A big thank you to Koolaburra by UGG for sponsoring this post! All opinions are my own.