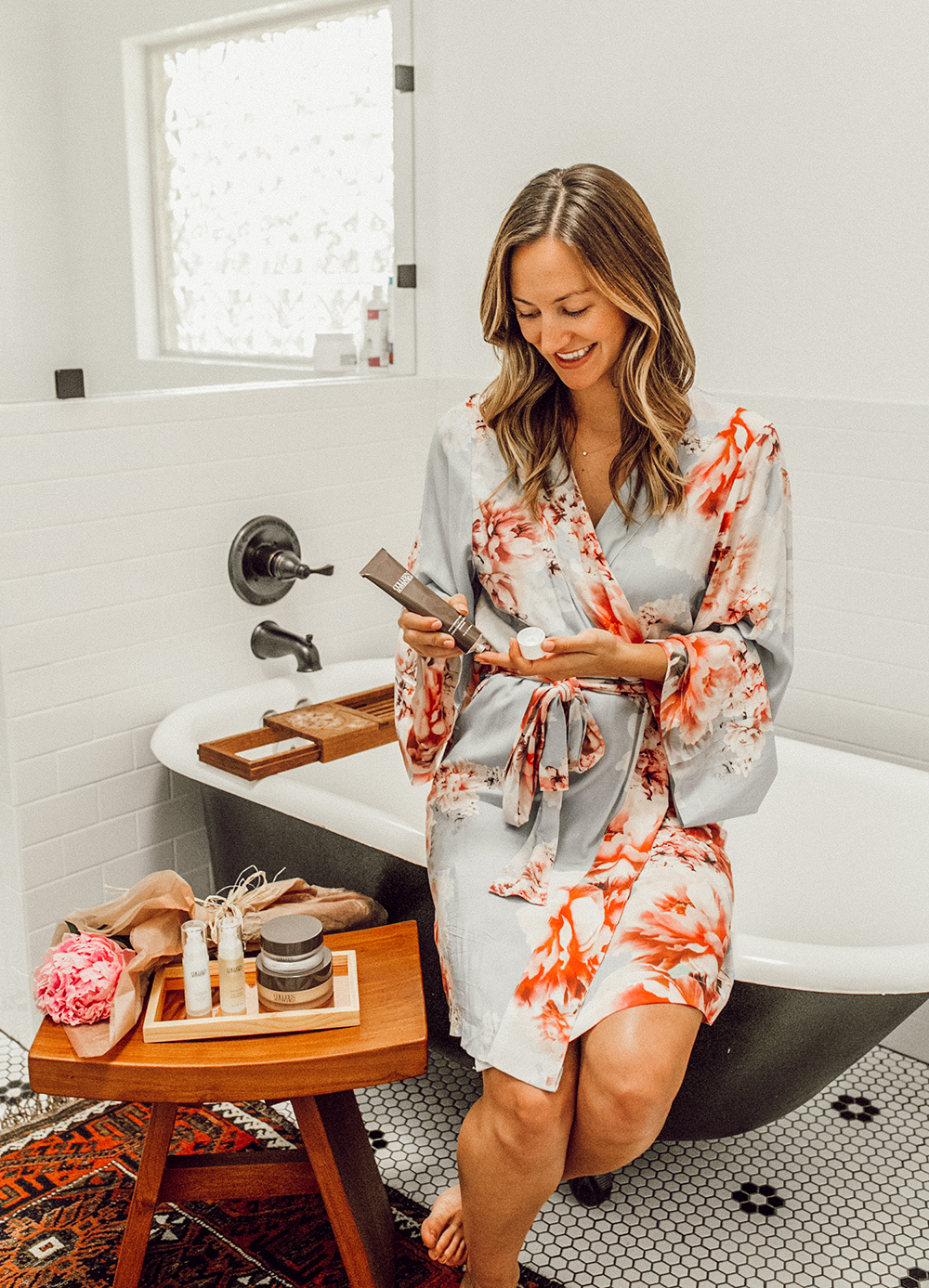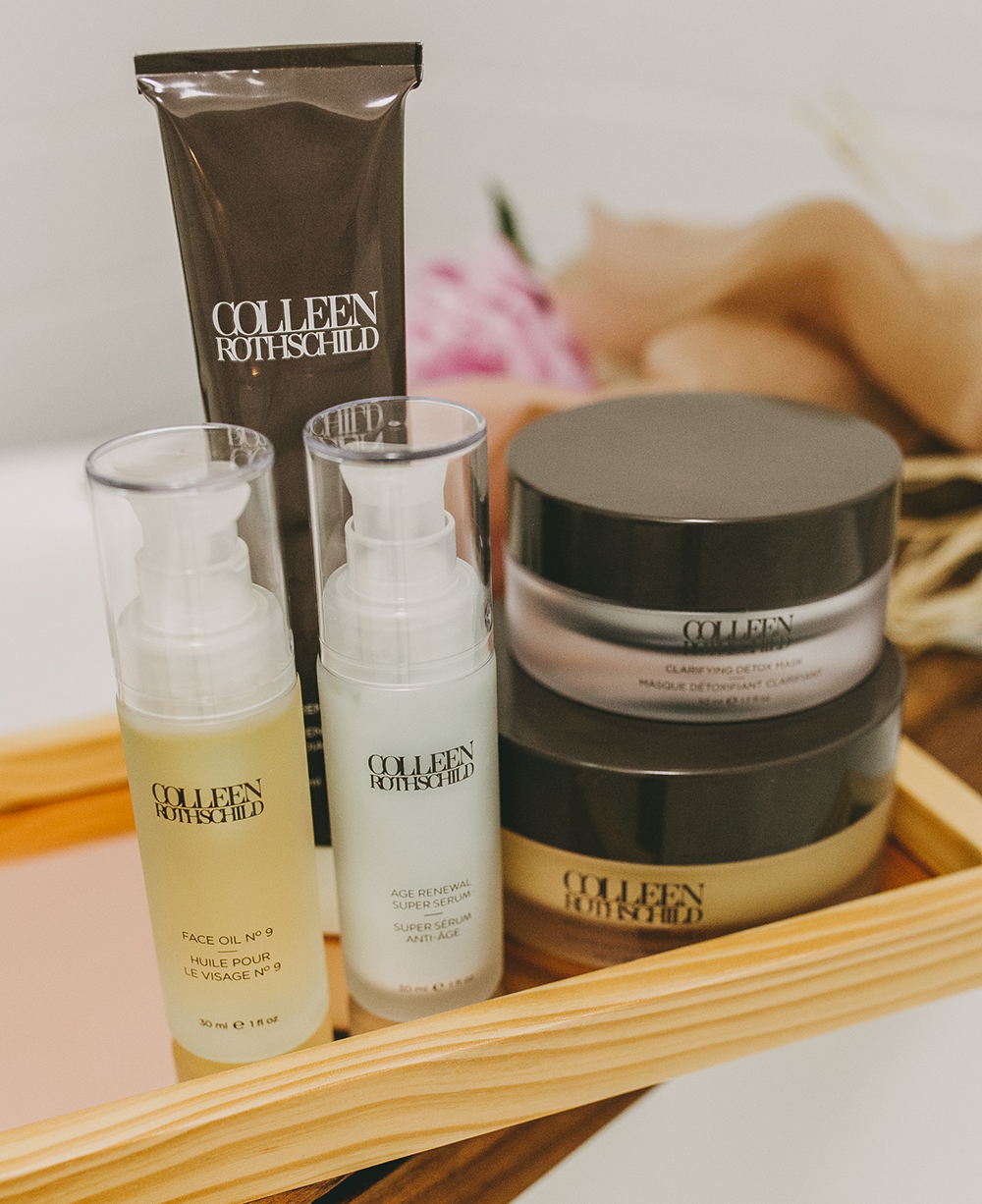 Do you ever get home from a long day at work and want nothing more than a mini spa sesh in your own bathroom? My sister and I have been talking about this feeling more and more…the older we get, the more we appreciate a solid skincare routine that both works and feels like pampering – I mean, is that too much to ask? There's not a whole lot a hot bath, face mask and glass of wine can't fix…at least in the short term. 😉 Apparently the fine folks over at Colleen Rothschild heard our woes because their line of best sellers (…and now I totally know why they're listed under that tab!!) are actual magic-luxurious-skincare-yummy-goodness. (Turning that into a thing, btw…). My old skincare routine was just that – a routine…and it's been SO…dare I say, fun?…and refreshing to discover five special products that truly make me feel amazing. My skin is glowing and hydrated, my cabinet is no longer filled with dozens of random skincare samples and that incredible pampering thing? Yep, it's here to stay!
Sharing my step-by-step skincare must-haves with y'all – trust me, five simple steps goes a long way!! PS. All of these are currently 25% off! Look for the discount code at the end of this post.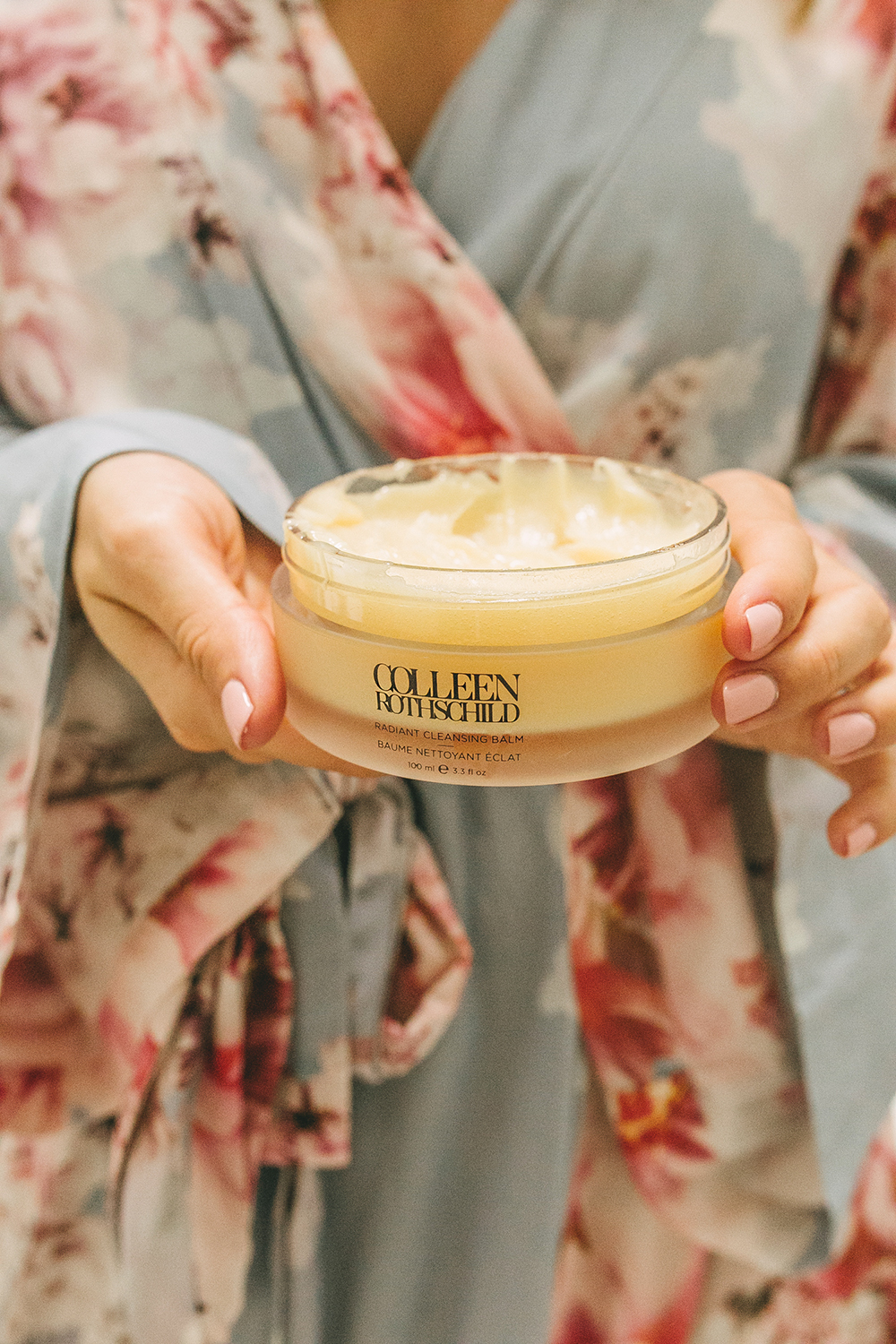 Radiant Cleansing Balm: Okay, so for me personally, this is the HOLY GRAIL of cleansers. It is not an exfoliator, so it gently removes skin impurities, clears congested pores and leaves skin feeling balanced and soft. Not to mention, this balm smells like heaven…it's light, airy and both cleanses yet hydrates your skin. The balm comes with a muslin cloth to dampen with warm water and lay over your face while the cleanser works its magic. Um 100% YES to this product and the entire experience it provides. Ultimate relaxation and beautiful, glowing skin!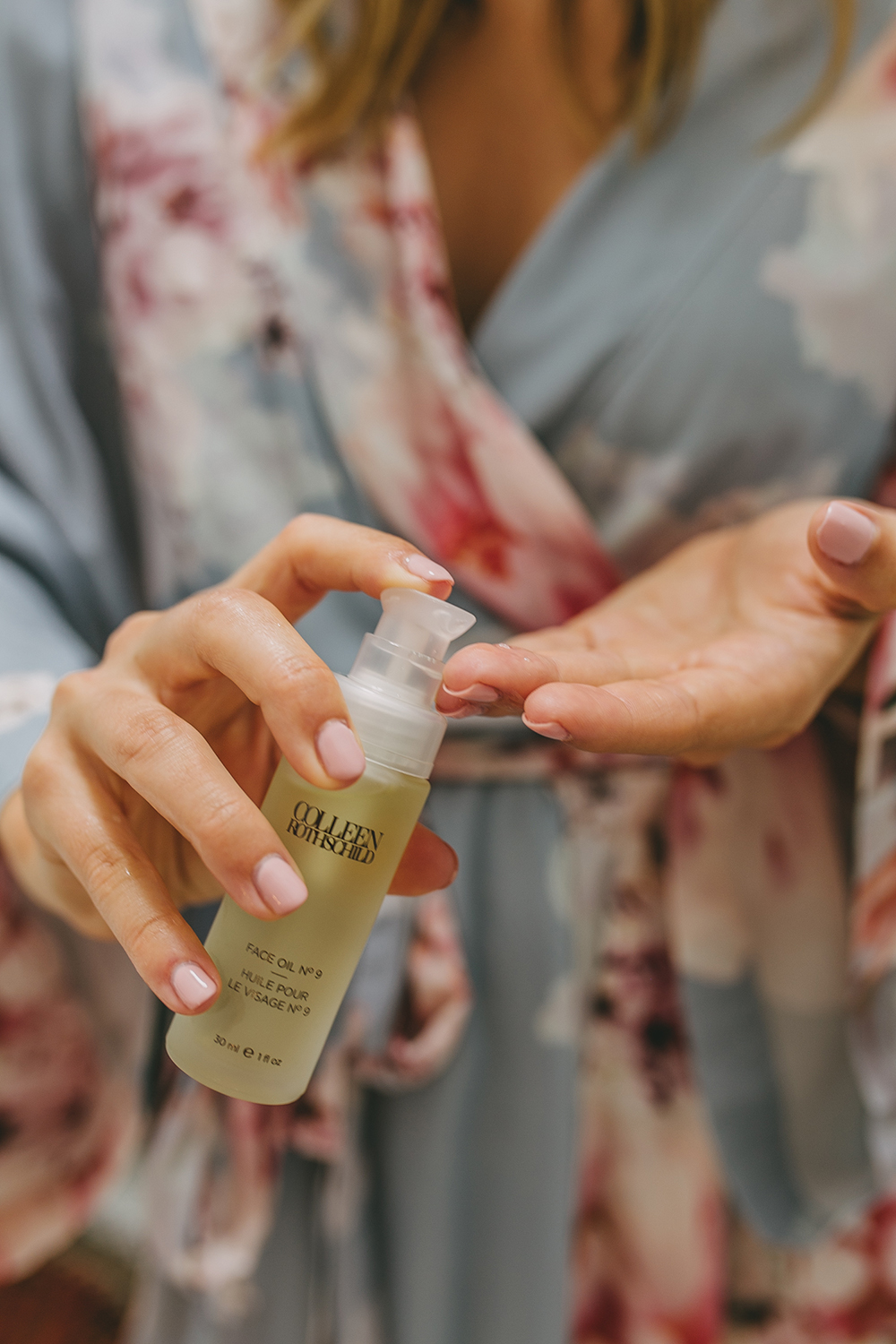 Face Oil No.9: As I inch my way to 30 (I'm 28-years-old), my skin has gone from acne-prone and oily, to dry and often dull, those fine lines under my eyes increasing in visibility (ah!) and spots appearing as "freckles" popping up more frequently these days. This is why I've been big on incorporating facial oils into my evening skincare repertoire for the last year and a half. Face Oil No. 9 has incredible reviews online and so I knew it would be a solid choice…and it hands down is! After cleansing, I will massage 3-4 drops onto my face and neck and let it soak in for a few minutes. The magic of Face Oil No.9 is comprised of nine oils that intensely moisturize and nourish thirsty skin, leaving it glowing and hydrated by the morning. I stand behind this product – it really does work and I feel like being able to leave the house feeling confident about my skin – without makeup – has been a total game changer for me!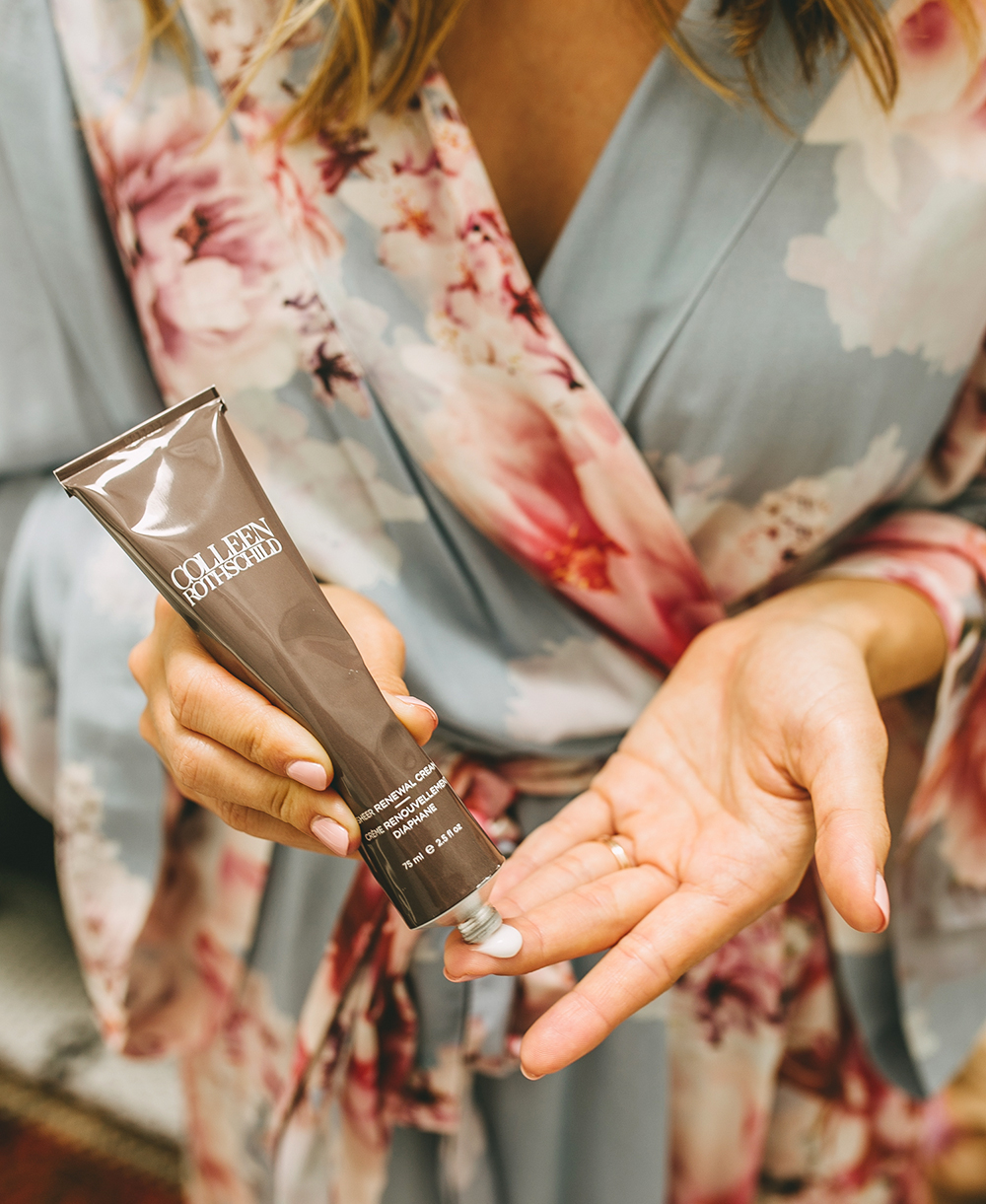 Sheer Renewal Cream: This is a product I use both morning and night. If it's the morning, I'll use directly after my cleanser. At night, I'll apply after Face Oil No. 9 has set in for a few minutes. When it comes to facial creams, I look for something extra light that won't clog my pores or make me feel greasy as the day goes on. The Sheer Renewal Cream is oil-free with a weightless finish, which leaves my skin feeling beautiful and breathable. Exactly how I want to feel when it comes to a facial cream I wear daily!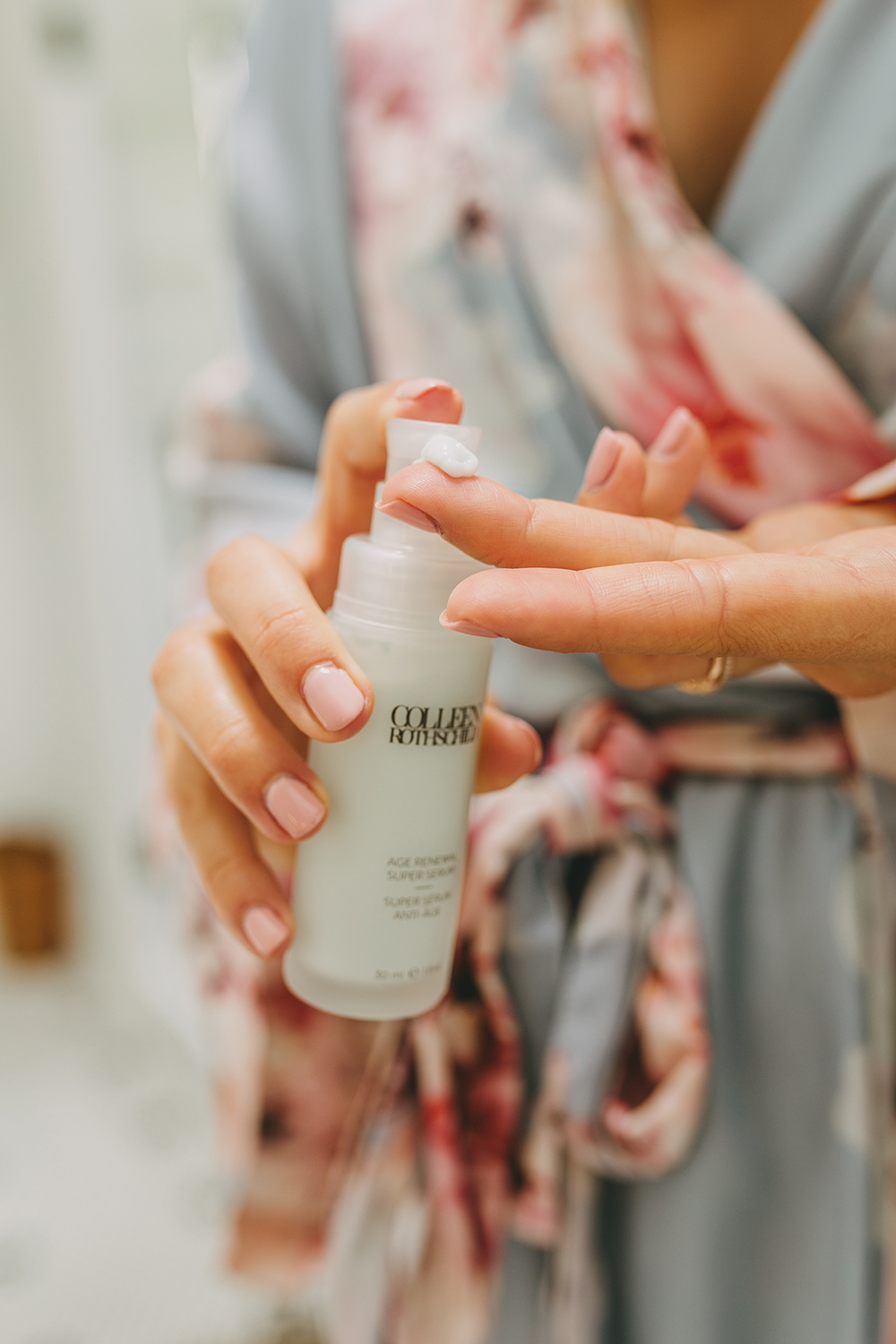 Age Renewal Super Serum: Did I mention I have noticed my skin changing as I get older? Mhmm…this is where I am taking matters into my own hands (literally…) with products like anti-aging serum. The Age Renewal Super Serum uses ingredients including peptides, collagen, amino acids and vitamins to fight signs of aging: ya know, like those fine lines I had mentioned previously… 😉 Another product I use at night, I'll apply several drops after my face oil has set in and prior to my moisturizer.  This serum is SO wonderful and really does restore my skin!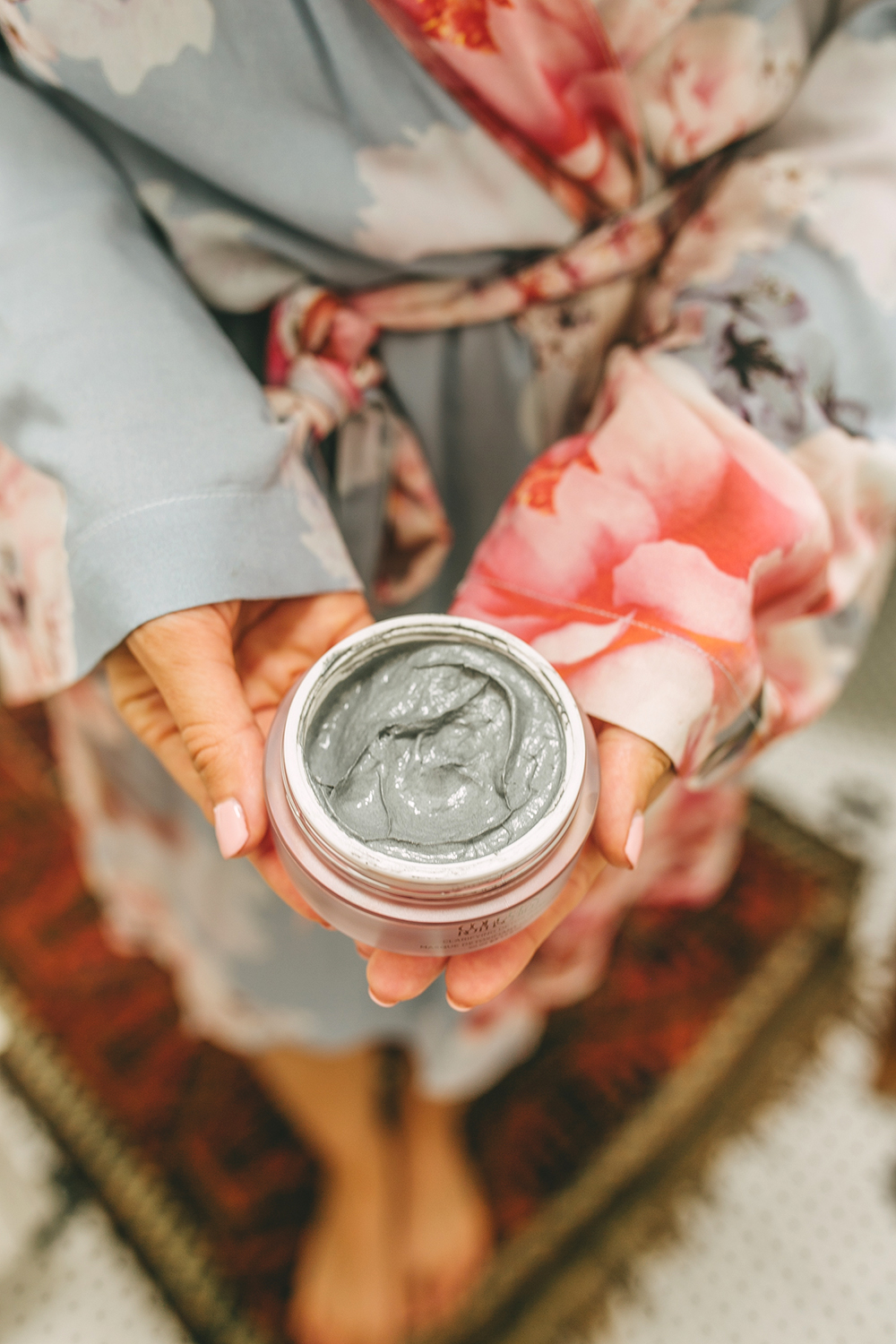 Clarifying Detox Mask: Last but certainly not least, this face mask…aka, magic in a jar. I use it 2-3 times per week to deep clean my pores and of course, pamper myself. Ohh the power of a good face mask (both mentally and physically!). A charcoal and clay combination works to detox pores, while Vitamin C and Willowherb extract smooth out inflammation. I love to throw on a soft robe or cozy pajamas, then cuddle up in bed with my book while the mask dries. It's okay to pause for 10 minutes and give yourself a little love throughout the day! All for this product and the miracle work it does for my skin!!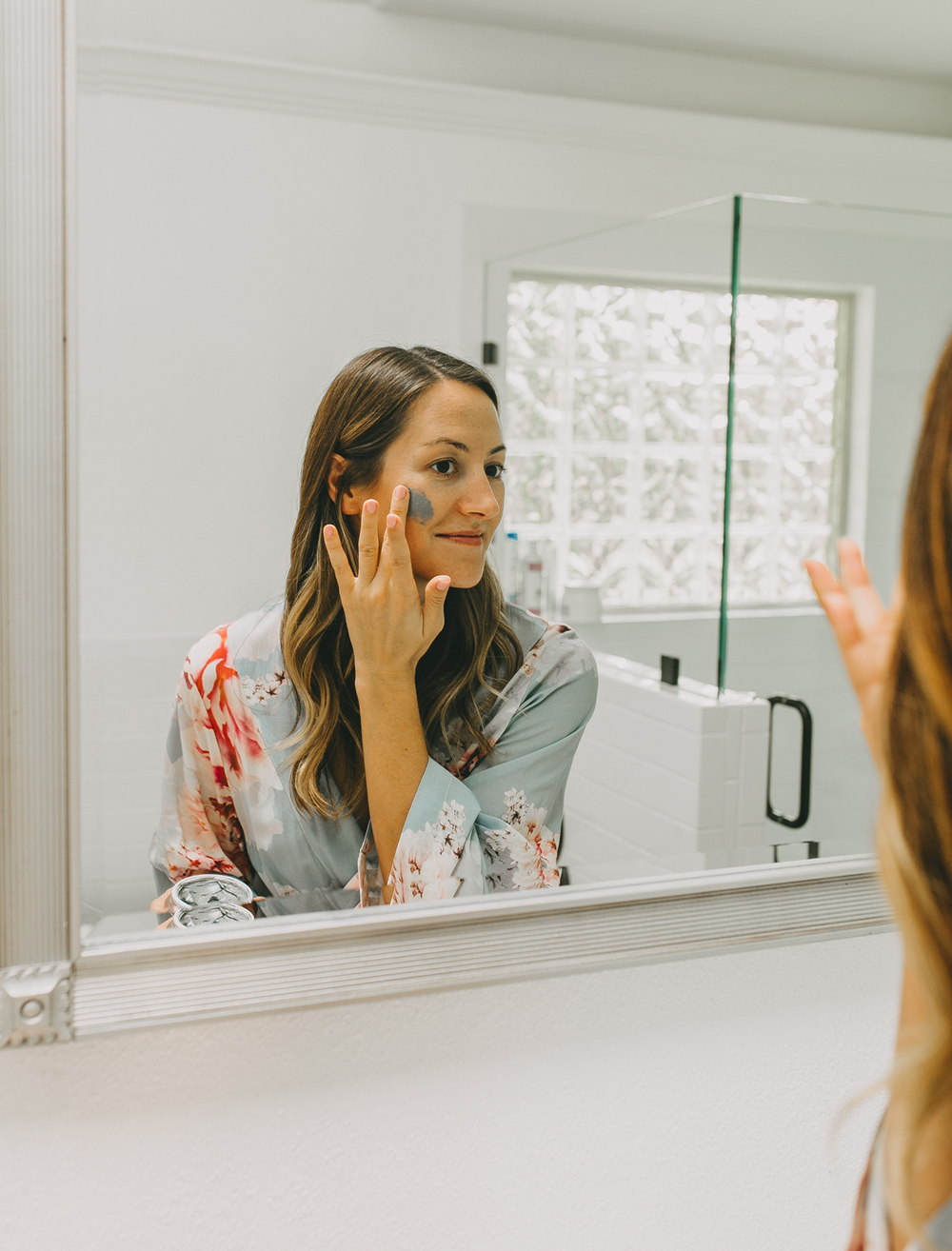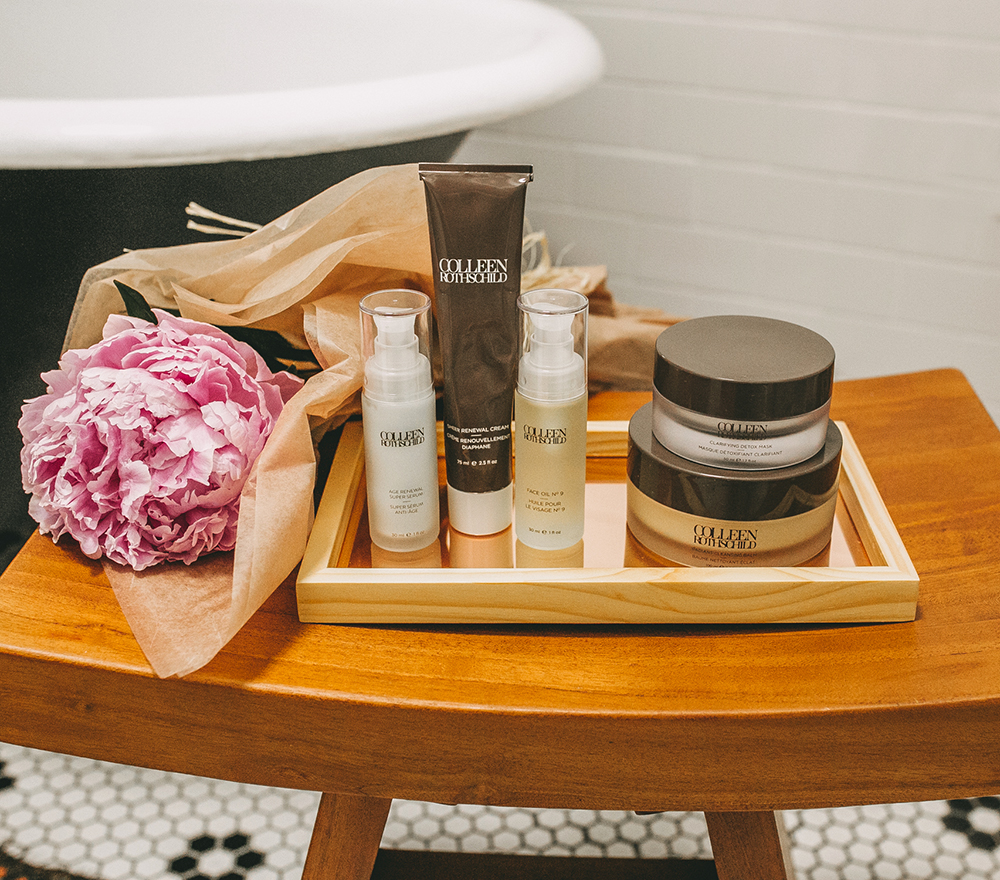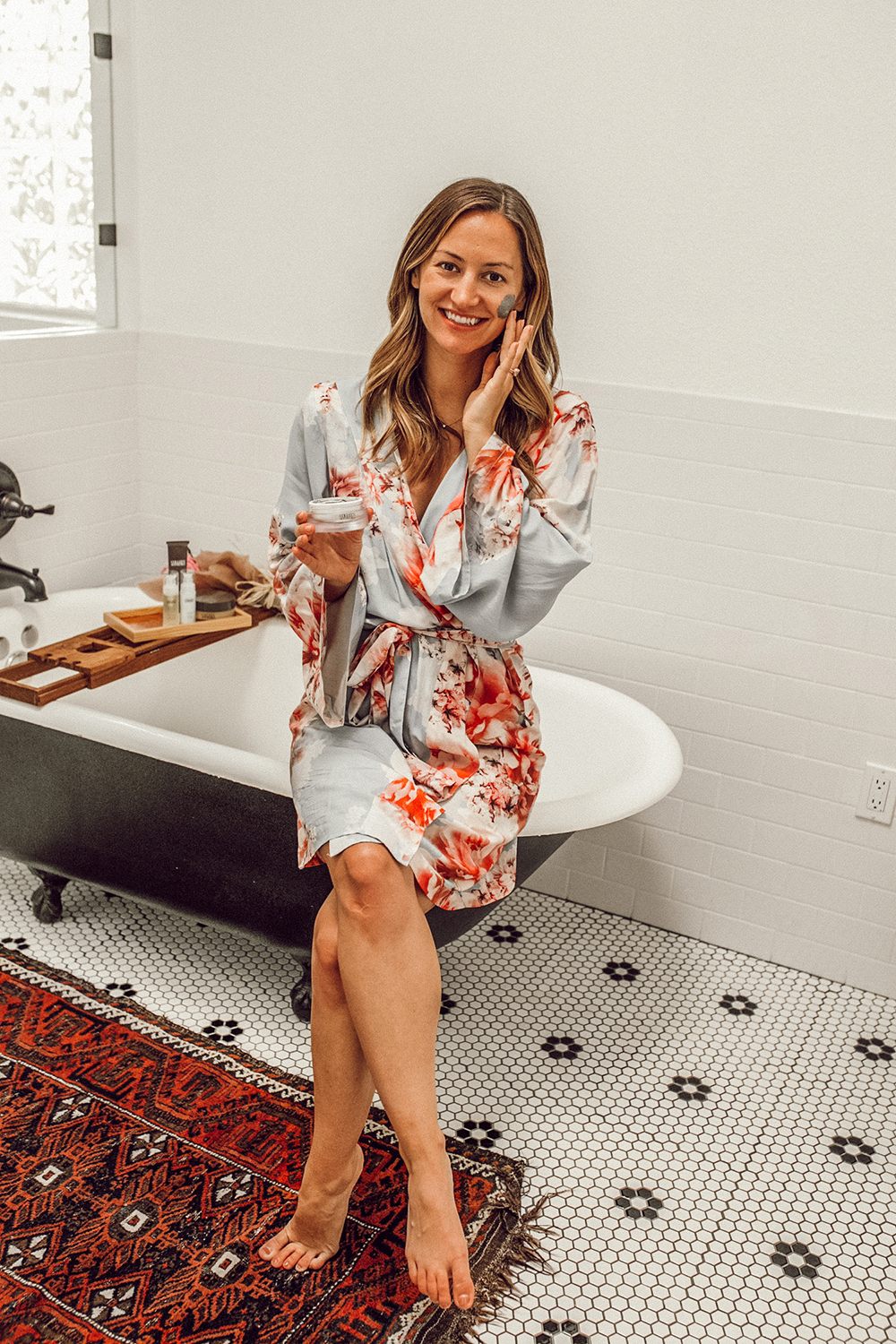 As you've gotten older, how have your skincare priorities changed over the years? Adding more facial oils? Spot treatments? More masks throughout the week? I'd love to know! It's so interesting to see how our skin changes over time…what has worked just 6 months ago isn't quite cutting it now…and it's amazing to discover products that are just what my skin needs!
If you're interested in trying out Colleen Rothschild, use code BESTIE25 to take 25% off all Best Sellers (and everything on my list works with the code, hooray!).
I hope you have a wonderful rest of your week! …And that you get the chance to squeeze in a little pamper-sesh, too! 😉 XO
Radiant Cleansing Balm / Face Oil No.9 / Sheer Renewal Cream / Age Renewal Super Serum / Clarifying Detox Mask
A big thank you to Colleen Rothschild for sponsoring this post! All opinions are my own.