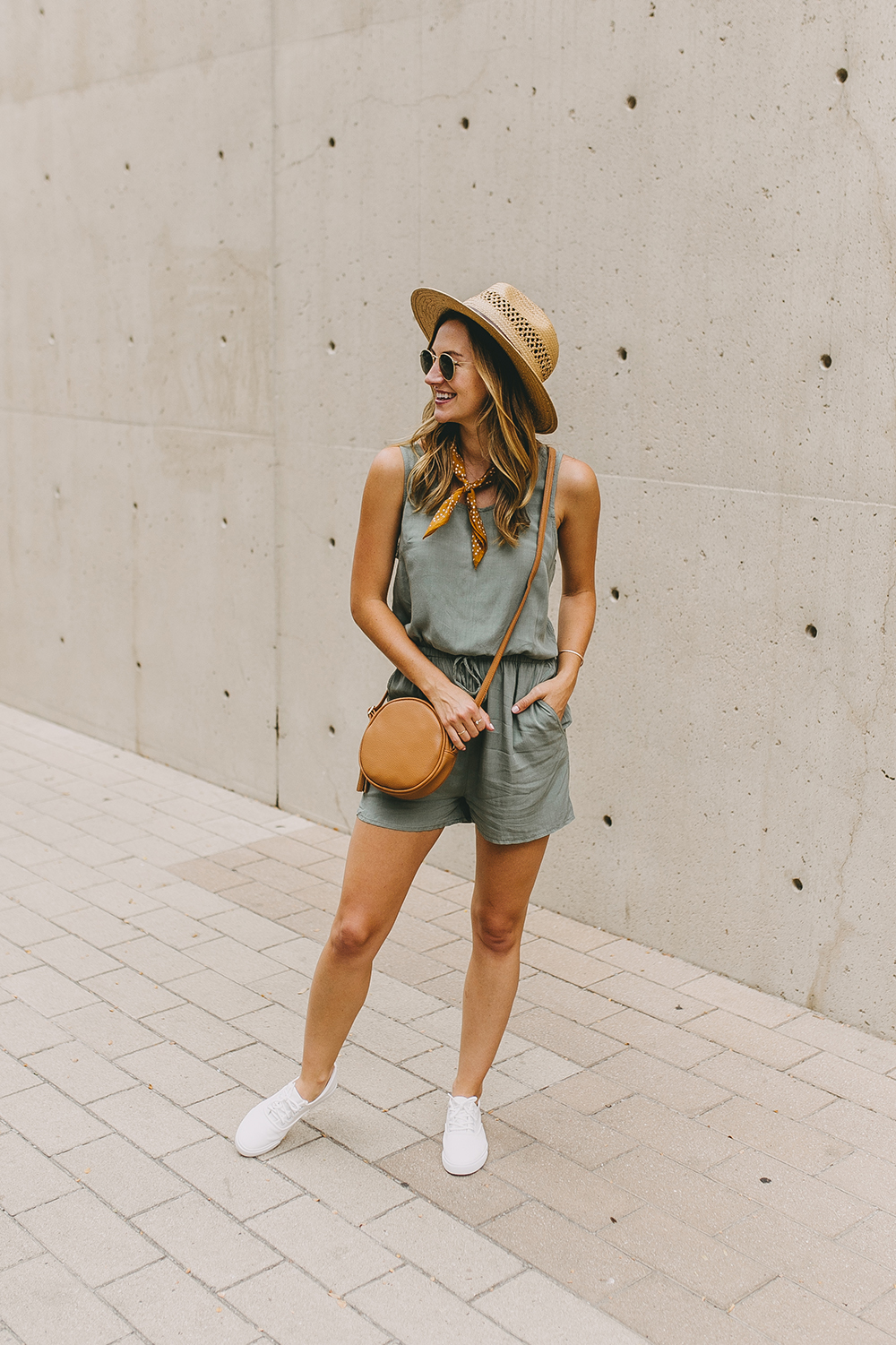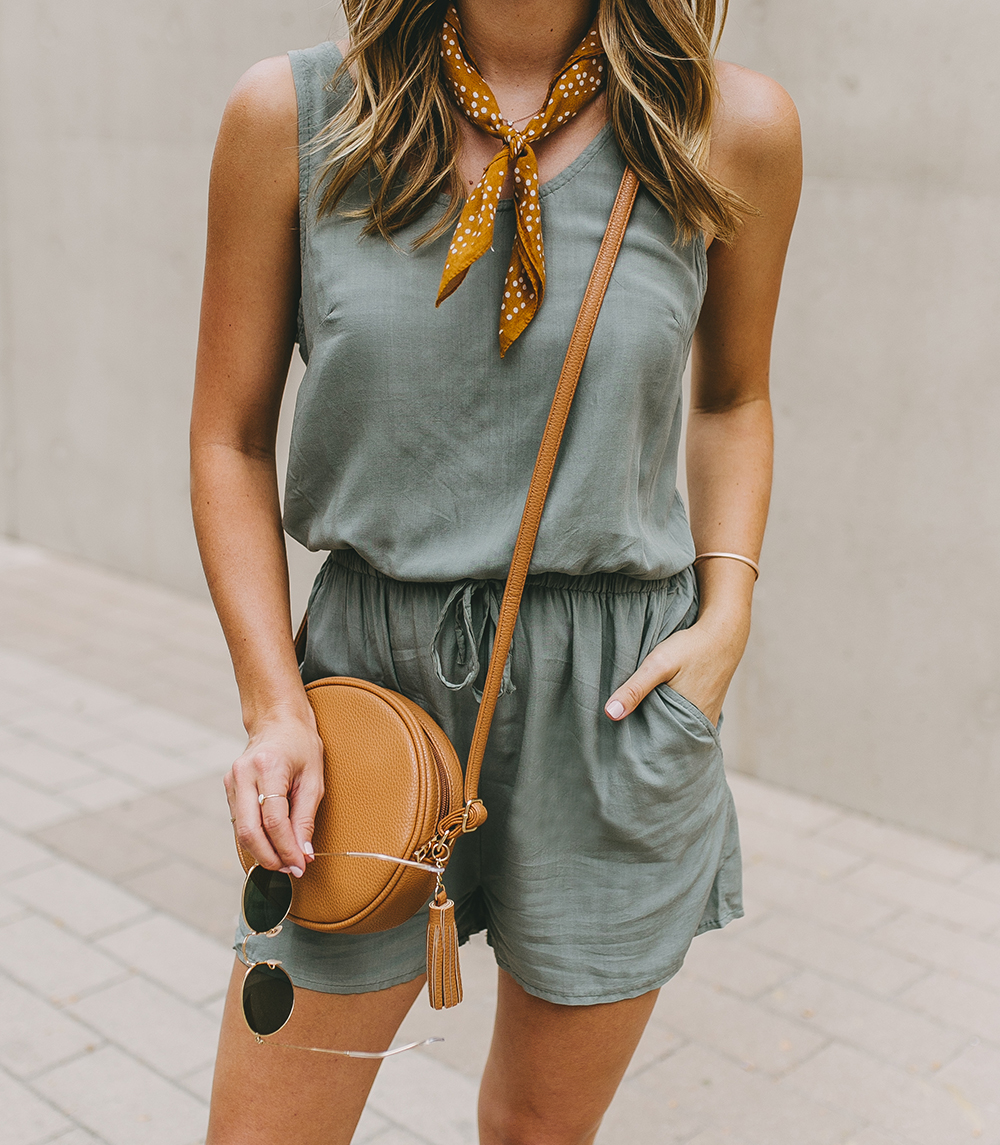 Anyone else counting down the days to Austin City Limits music festival this year? While I love the bands, scene and food trucks (obviously…haha), half the fun is figuring out what to wear. ACL is a lot more relaxed than Coachella – the two aren't really comparable in the style category… it's doubtful you'll see anyone with glittery tattoos on their faces or designer handbags around their waists. Which is all the more reason why I love this wonderful weekend in Austin… you can still have fun dressing in your festival best, but the outfits are also 100% wearable off the festival grounds… which is totally a win/win in my book!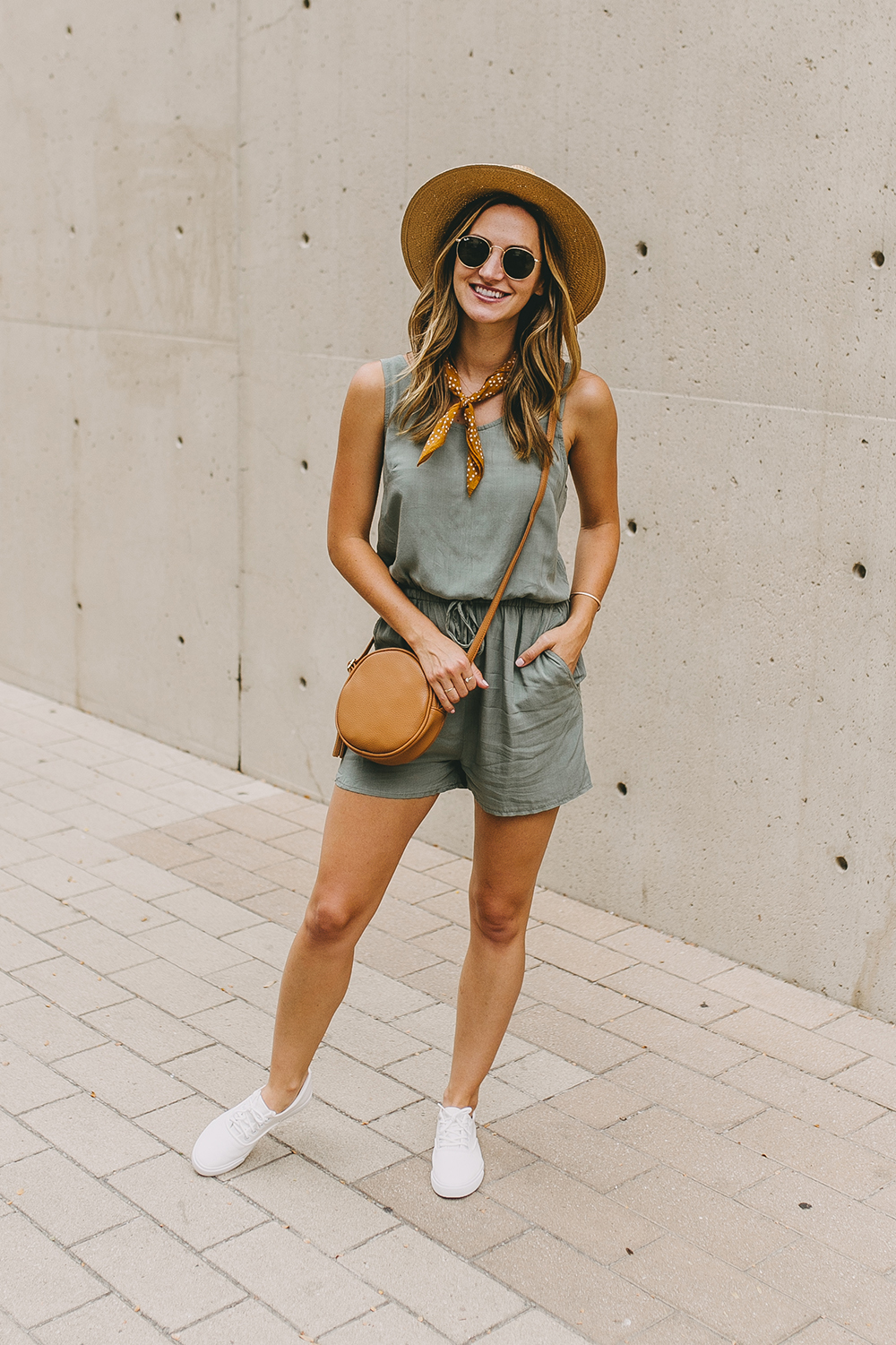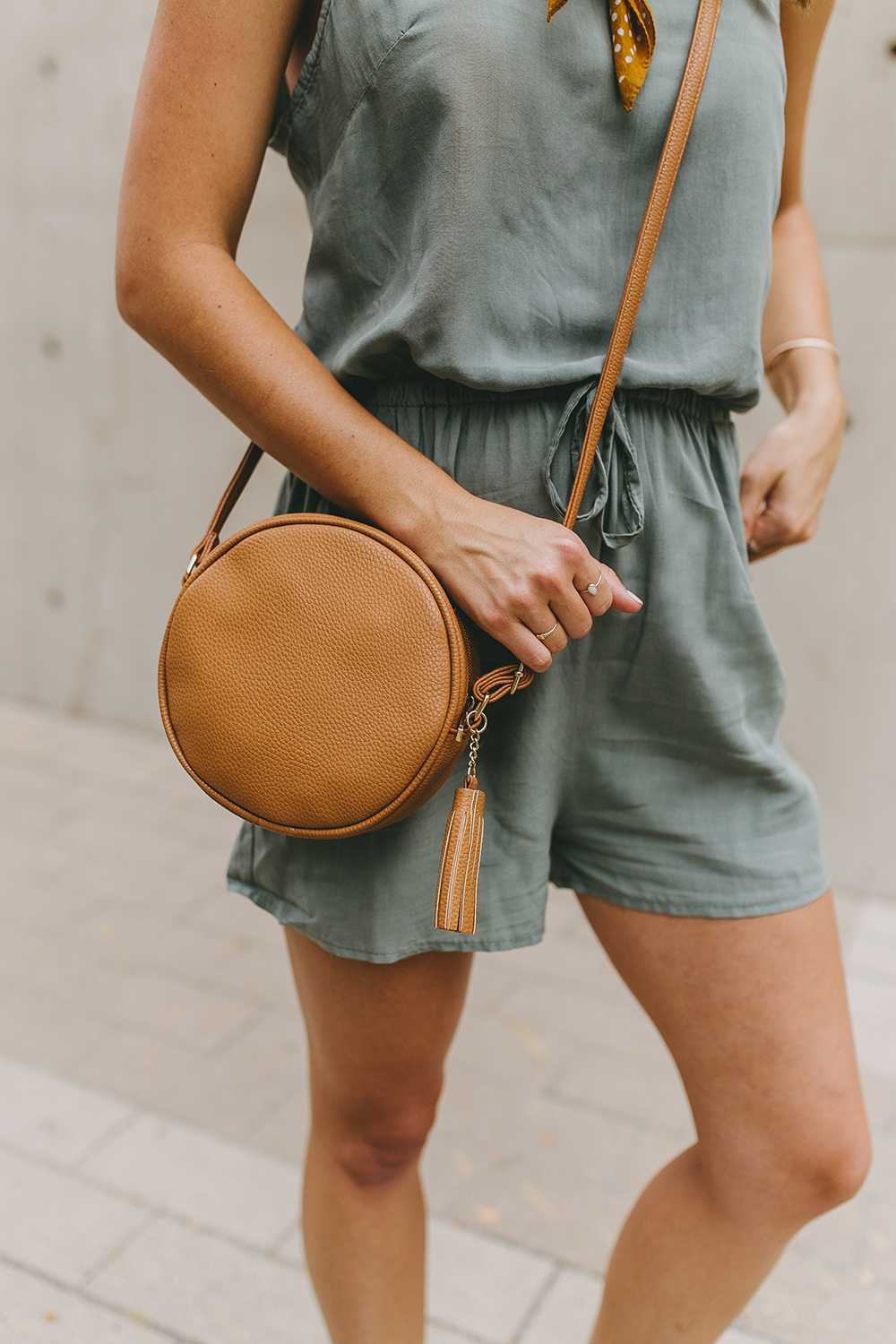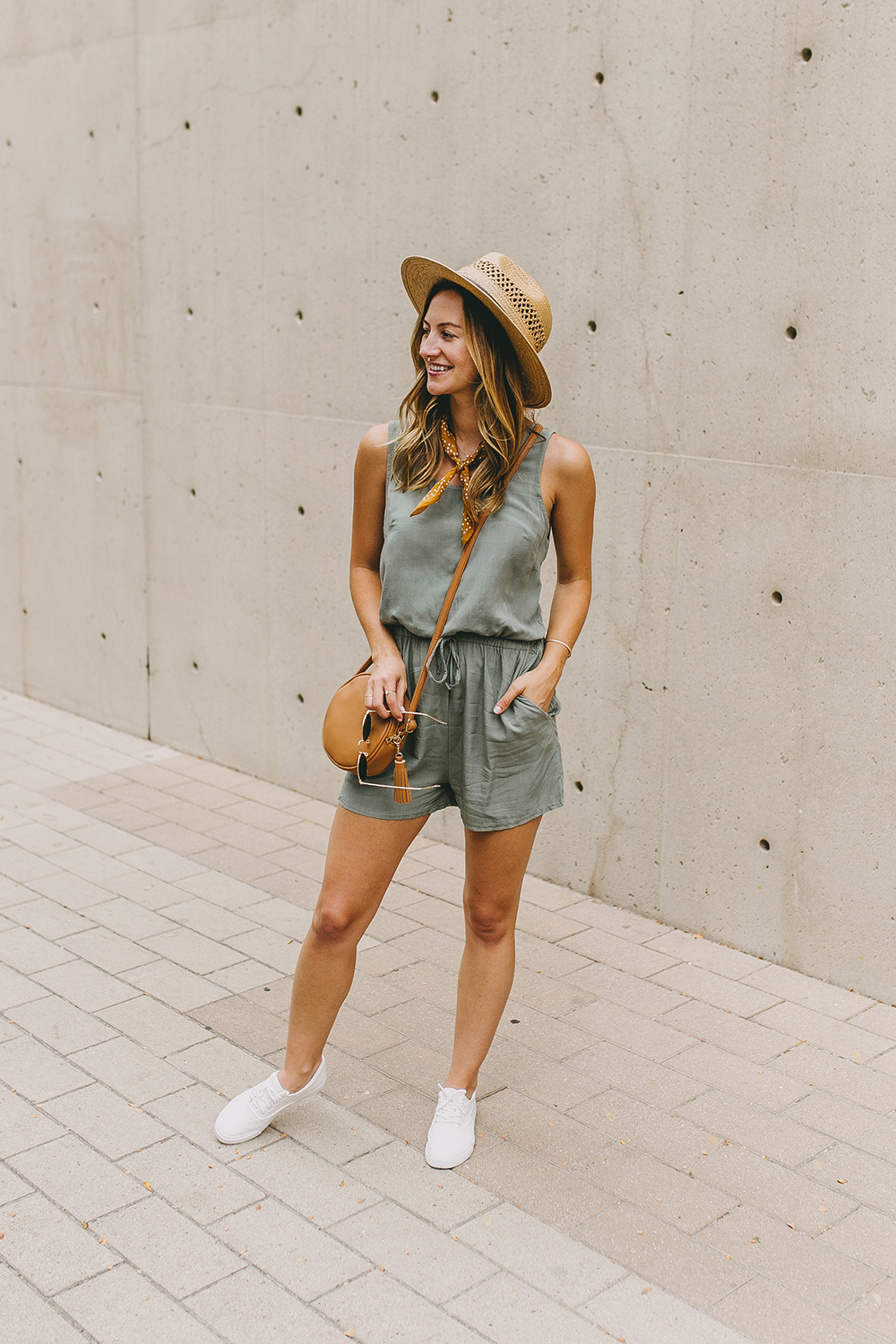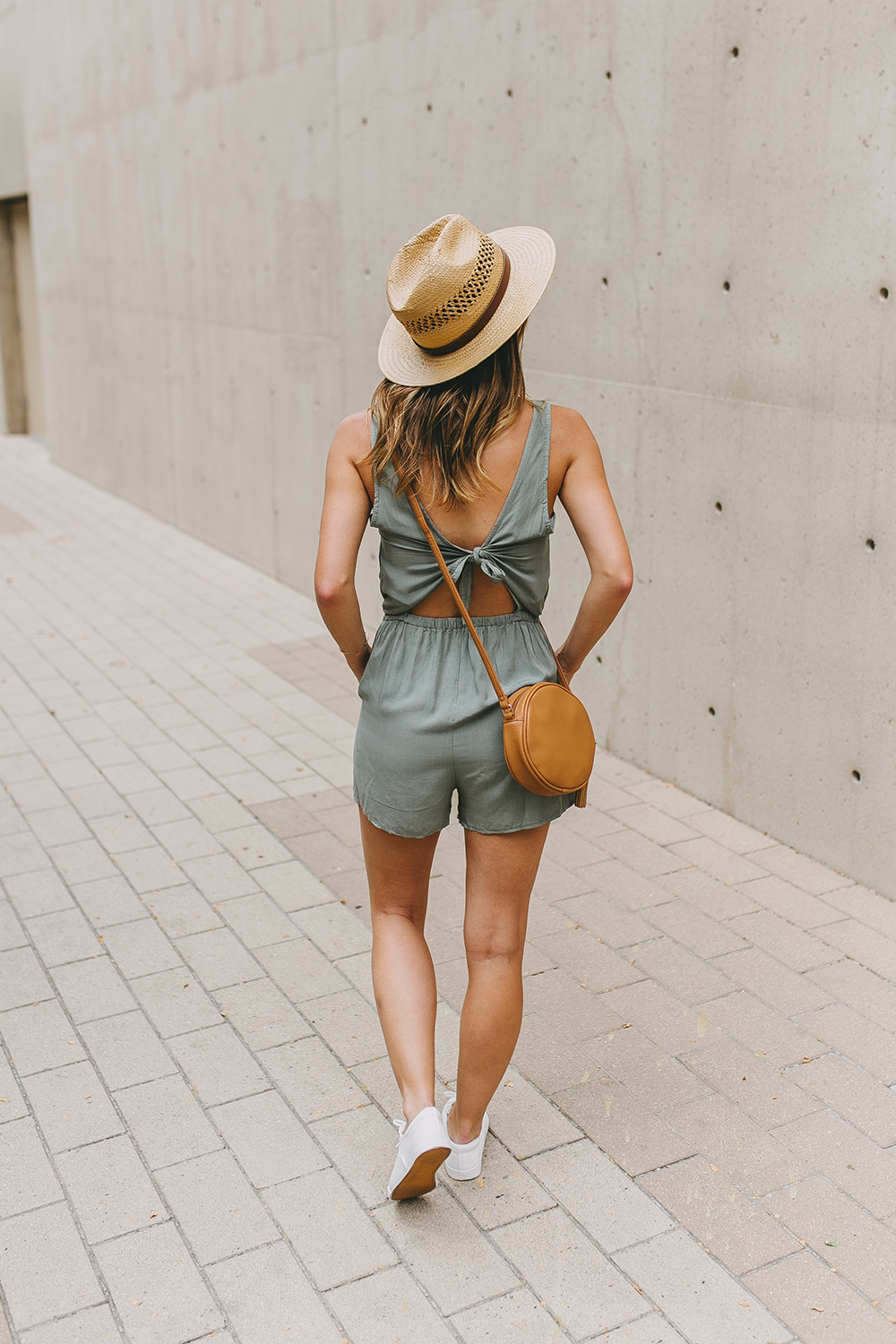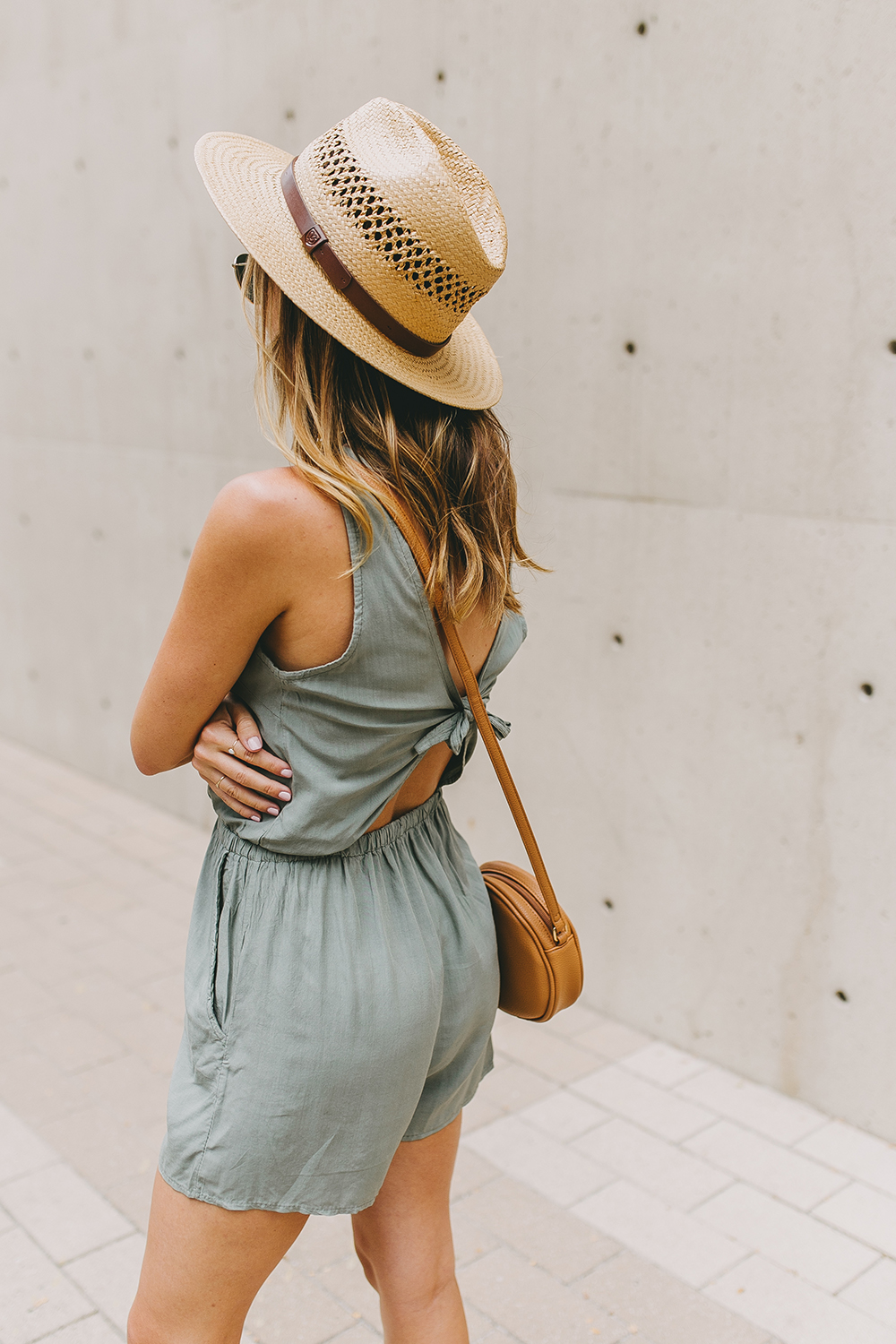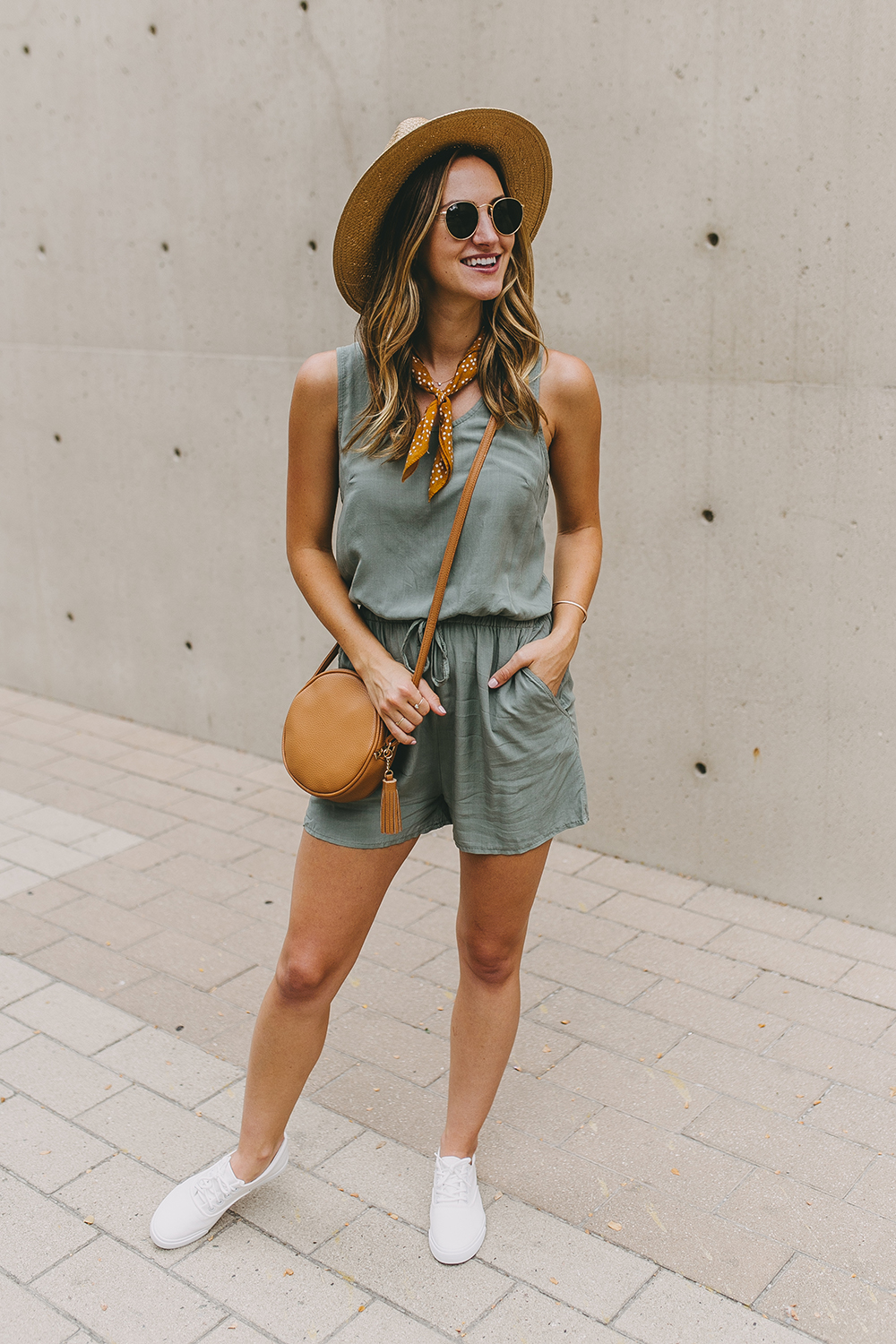 Lately, I've been LIVING in rompers. No really…my collection is steadily growing and while Blake continues to reman confused (guys just don't understand this one haha), I cannot get enough. Rompers are comfortable, adorable, breezy and easy to style in multiple ways. Headed to meet a friend for coffee? Throw on a light cardigan, swap the hat for a top knot and the sneakers for some slip on mules. Voila, same romper, a totally different look! Boohoo has a TON of romper/playsuit options to take you from a music festival to a casual coffee date. The one I have on is on sale for $15 (!!), and it comes in three color options. It was a tough call between the pretty khaki and a soft navy color – I'm wearing size small for reference. I also scooped up this yellow floral number for day two of the festival (…it's SO CUTE!!). Big fan of Boohoo and always love the array of styles they carry, not to mention their prices are seriously unbeatable. When it comes to figuring out where to shop for such an occasion, Boohoo is seriously THE best. Trendy, affordable, wearable…it's a one-stop shop for a cute and practical head to toe look!
PS. Boohoo is currently running a 50% off site-wide SALE! Rompers as low as $12!!! (Ummm…what?! AMAZING!). Now is the time to scoop up aaaaall the ACL options you can find. 😉 Happy shopping, gals! XO
SHOP MORE FAVES BELOW
A big thank you to Boohoo for sponsoring this post! All opinions are my own.