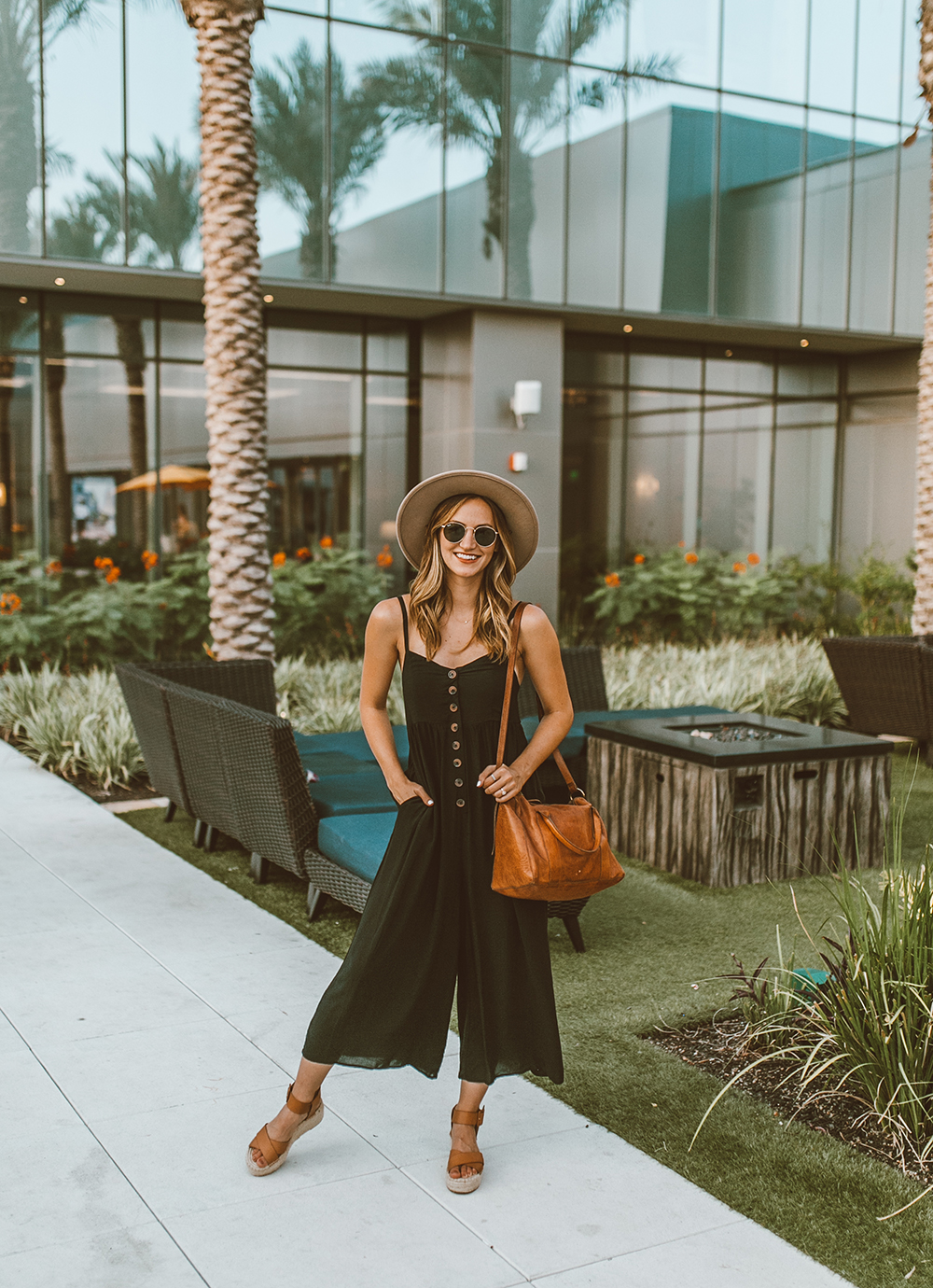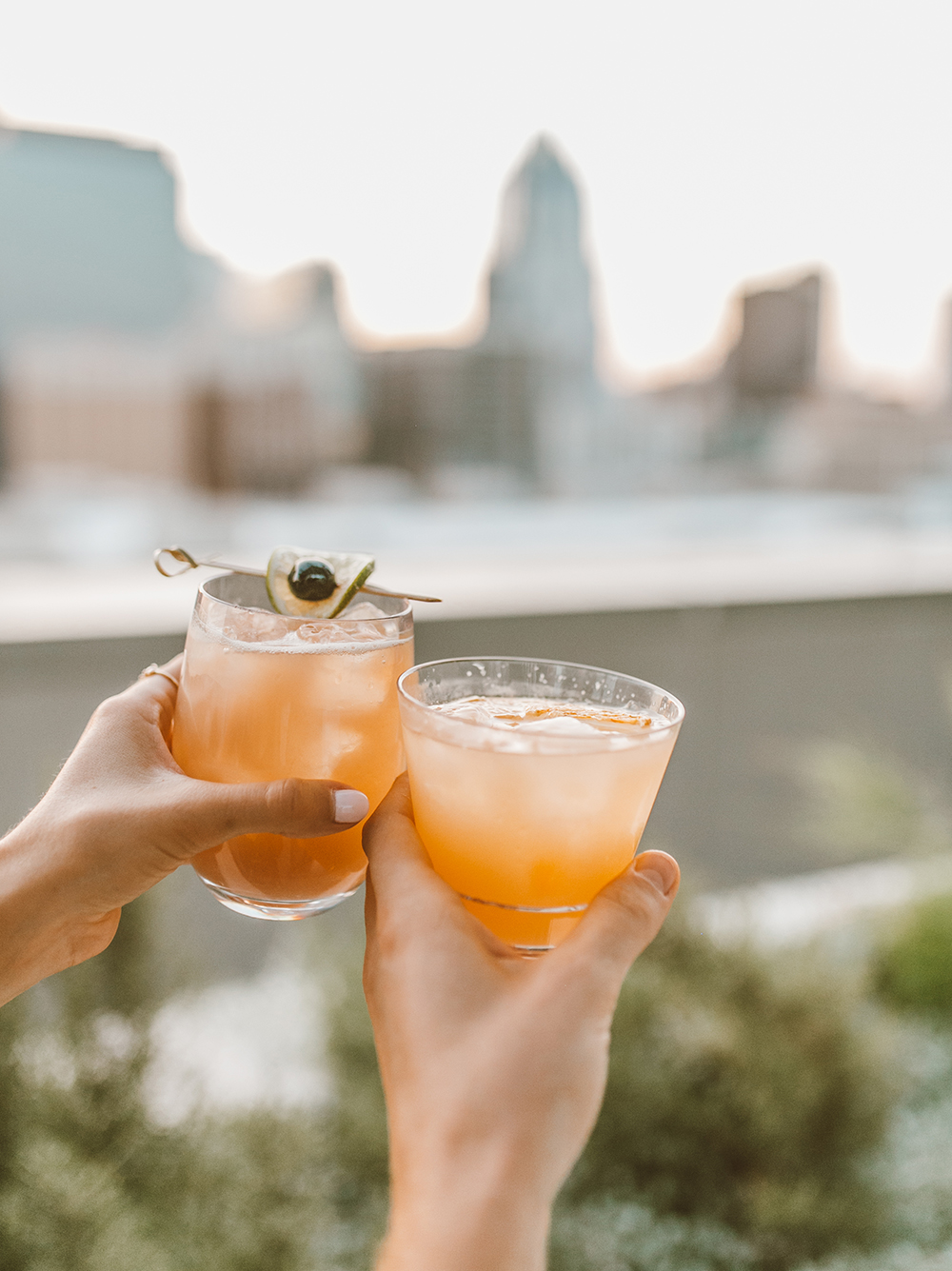 You know what I love? A restful, relaxing weekend. Lately work and life has been so crazy that finding two consecutive days to fully escape has seemed nearly impossible. Blake started a new job, some personal things were taking up a lot of my free time and getting out of Austin simply wasn't in the cards. Which is where the idea of a stay-cation came to our rescue! As Austin has become a booming city, it's cool factor has grown dramatically over the years and new hotels are popping up left and right to accommodate the influx of visitors. Fairmont Austin opened their gorgeous 37-story, luxury hotel in March of 2018 and lemme tell ya, it blew us away! Given that we live in the 'burbs, we were excited to stay in the heart of downtown, with access to restaurants, bars, shopping – you name it – within walking distance.
I'm excited to give y'all a glimpse at our lovely stay-cay! Disclaimer: Blake and I share a love of indulging in sips and eats when we're in vacation-mode…so prepare for some yummy food pics!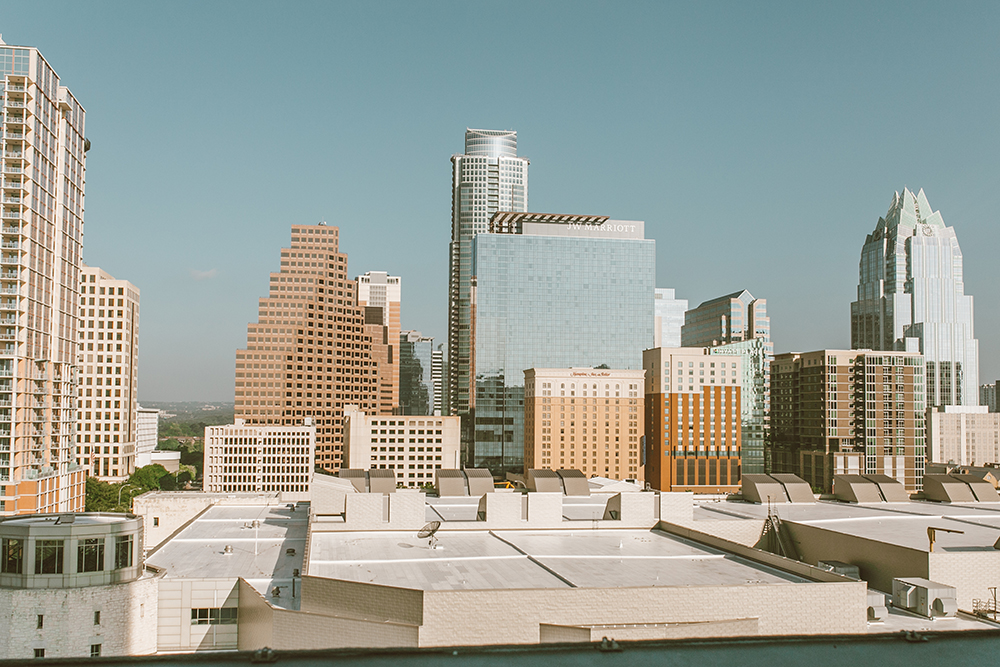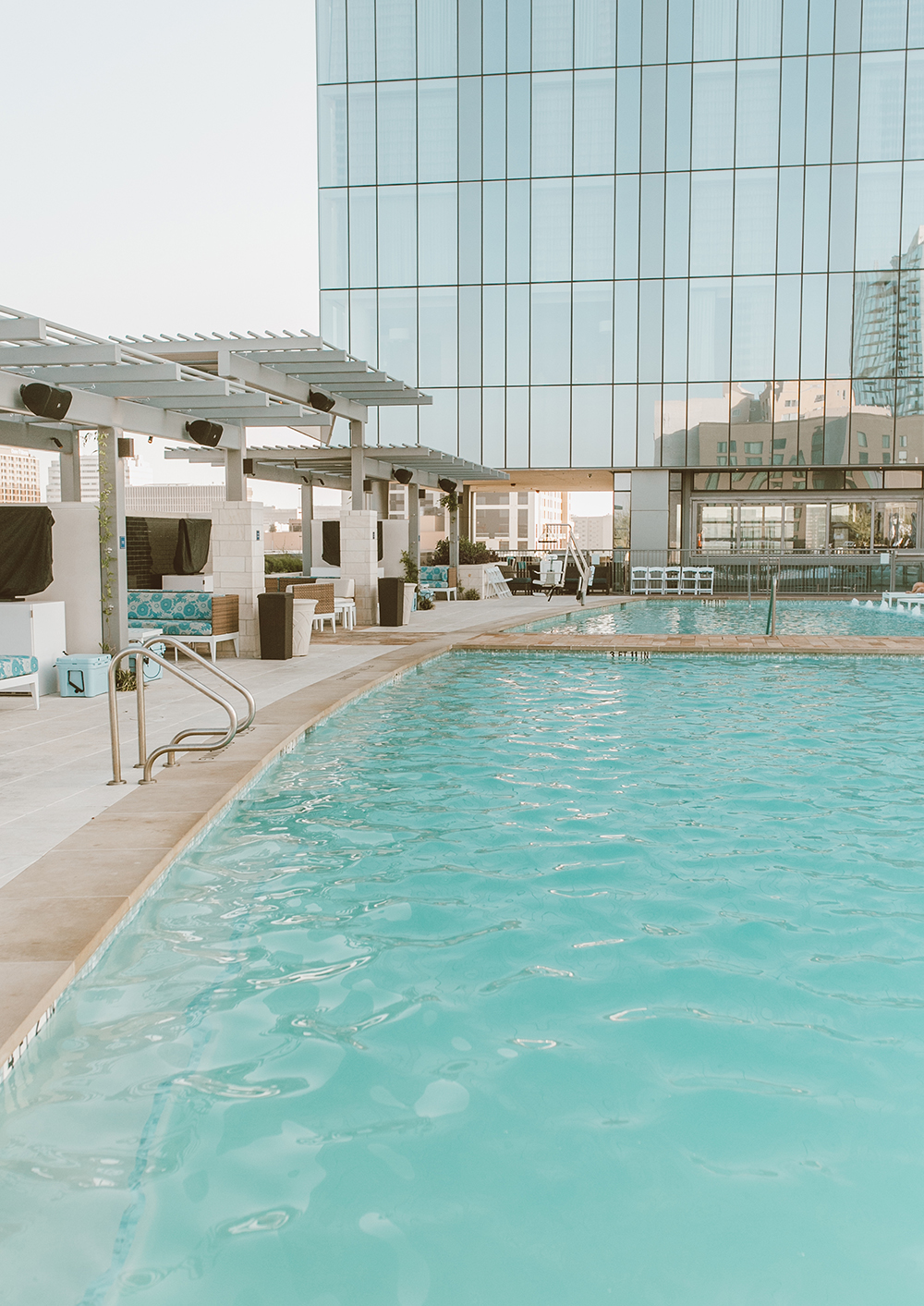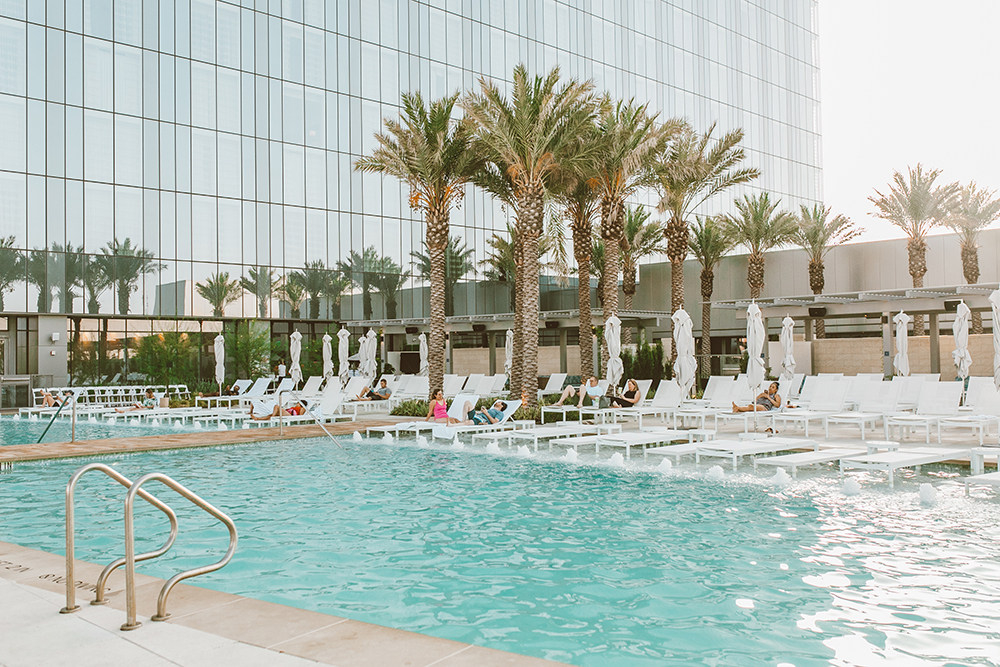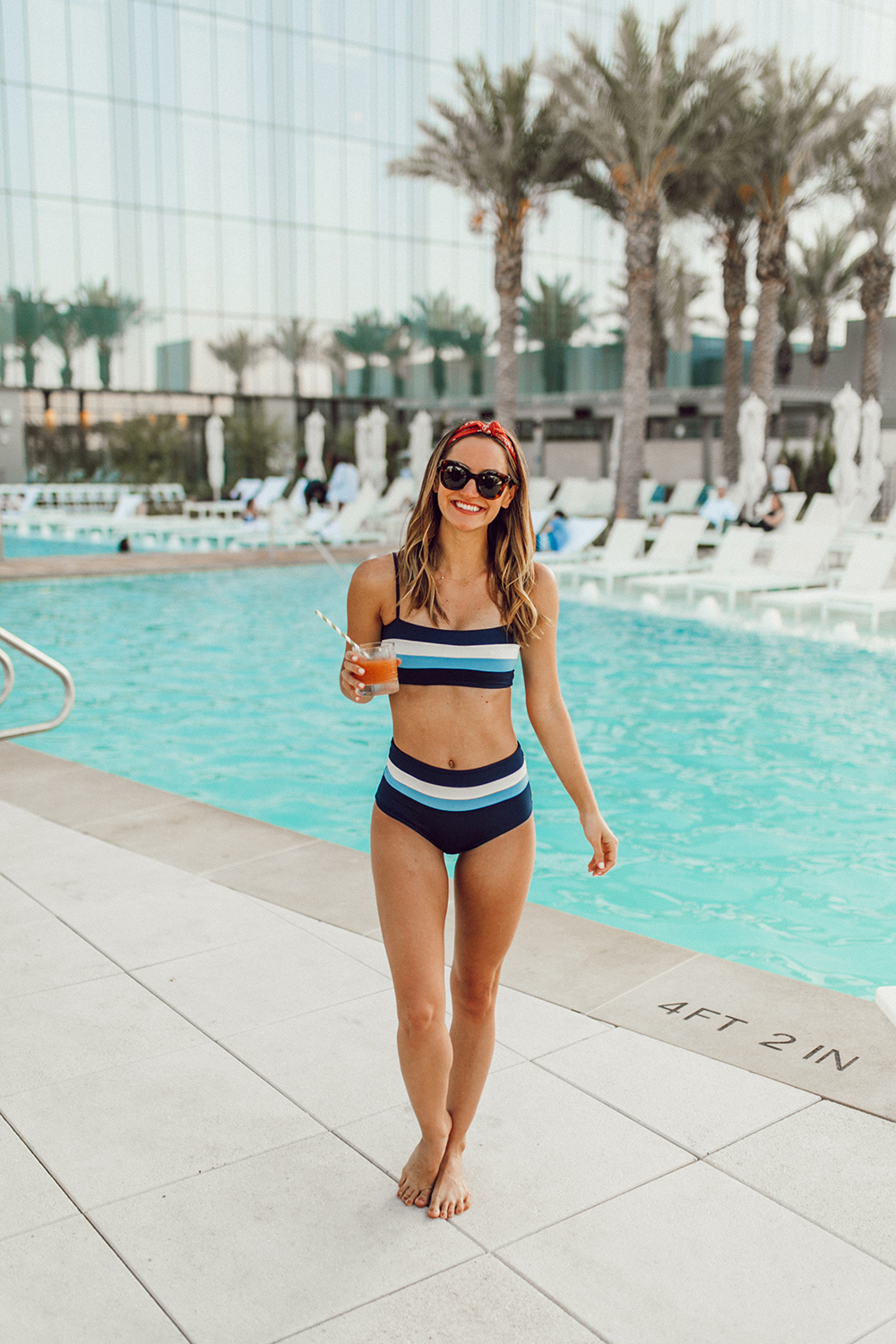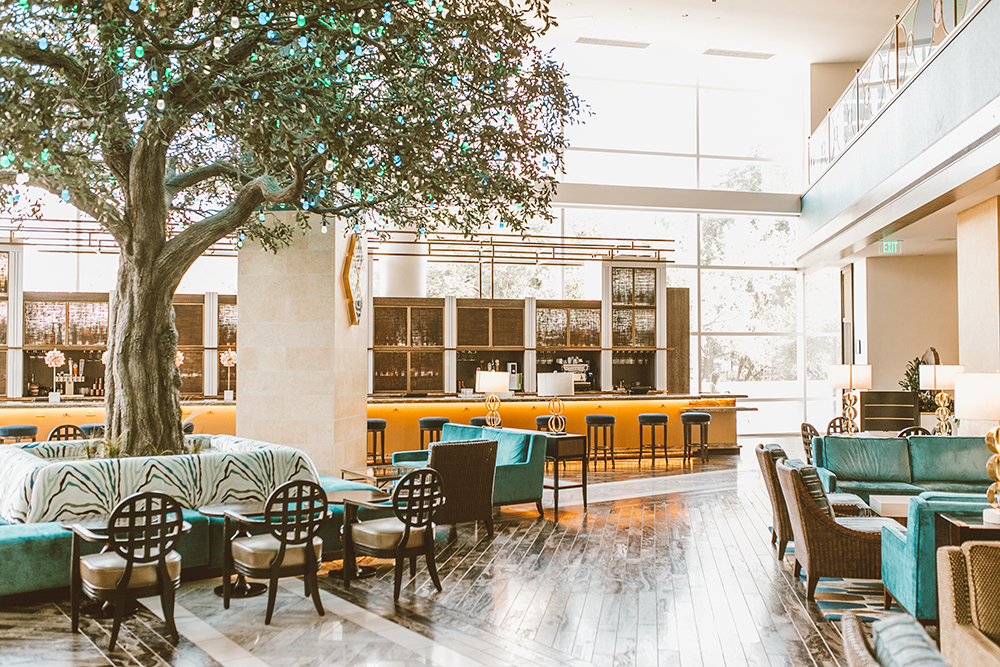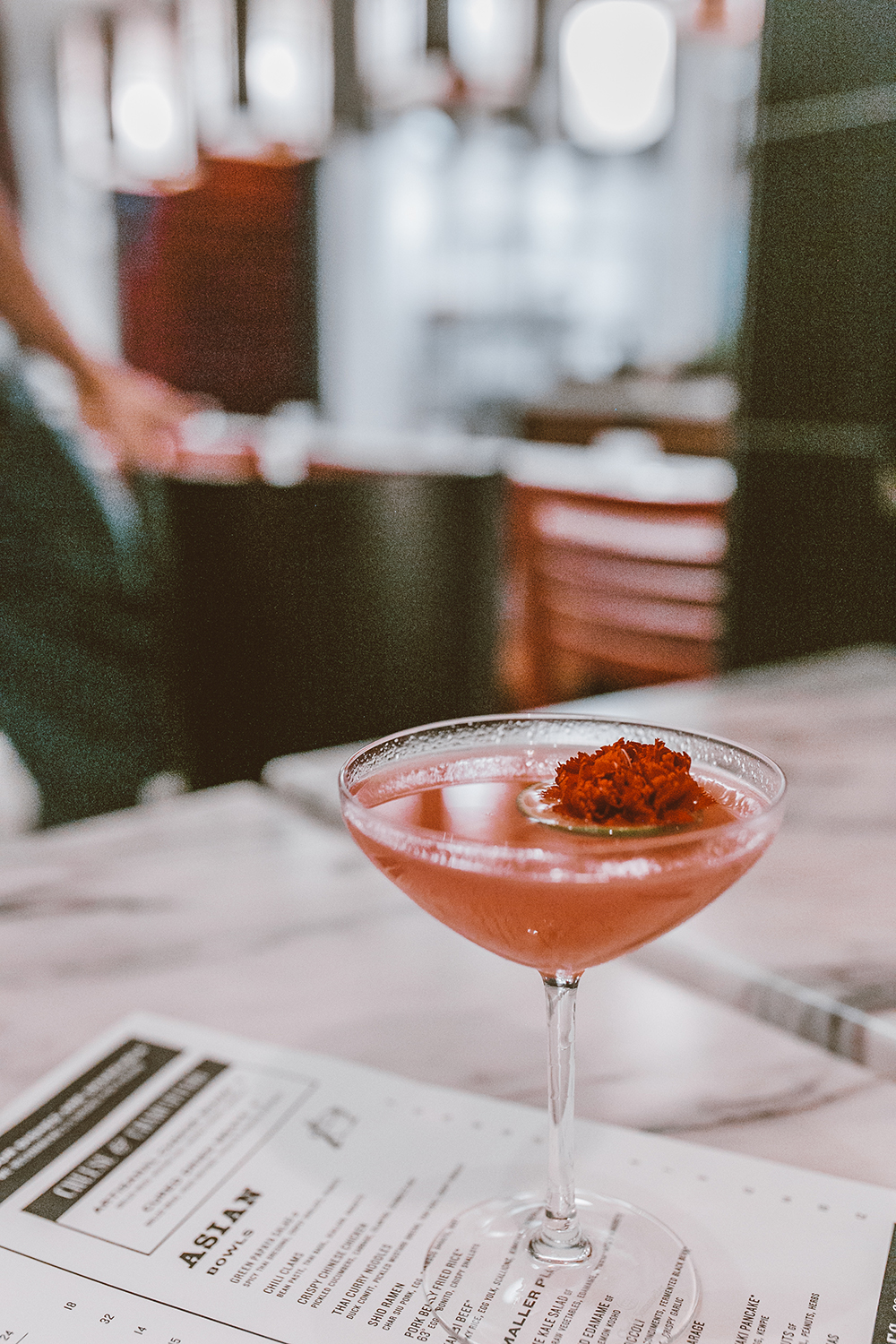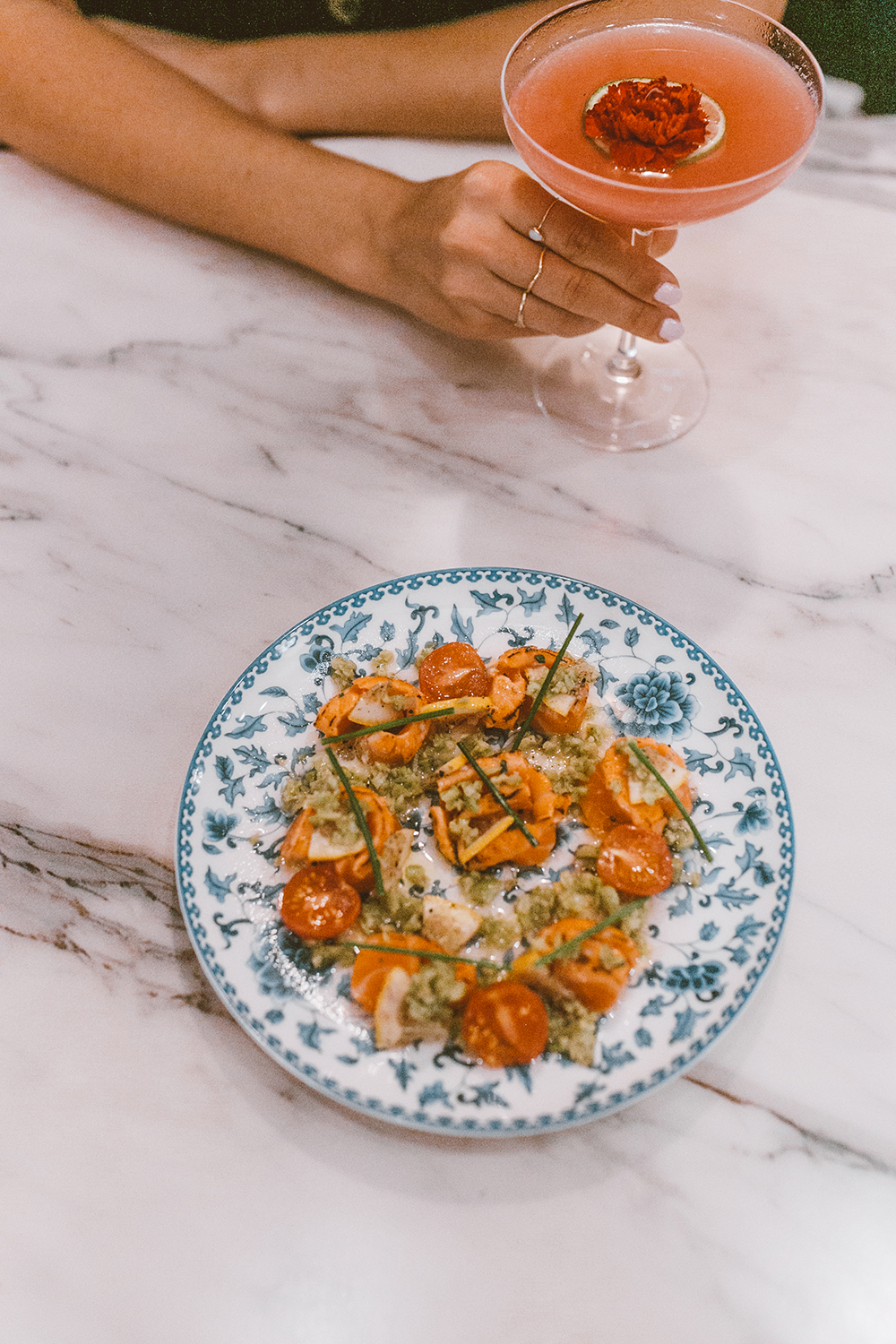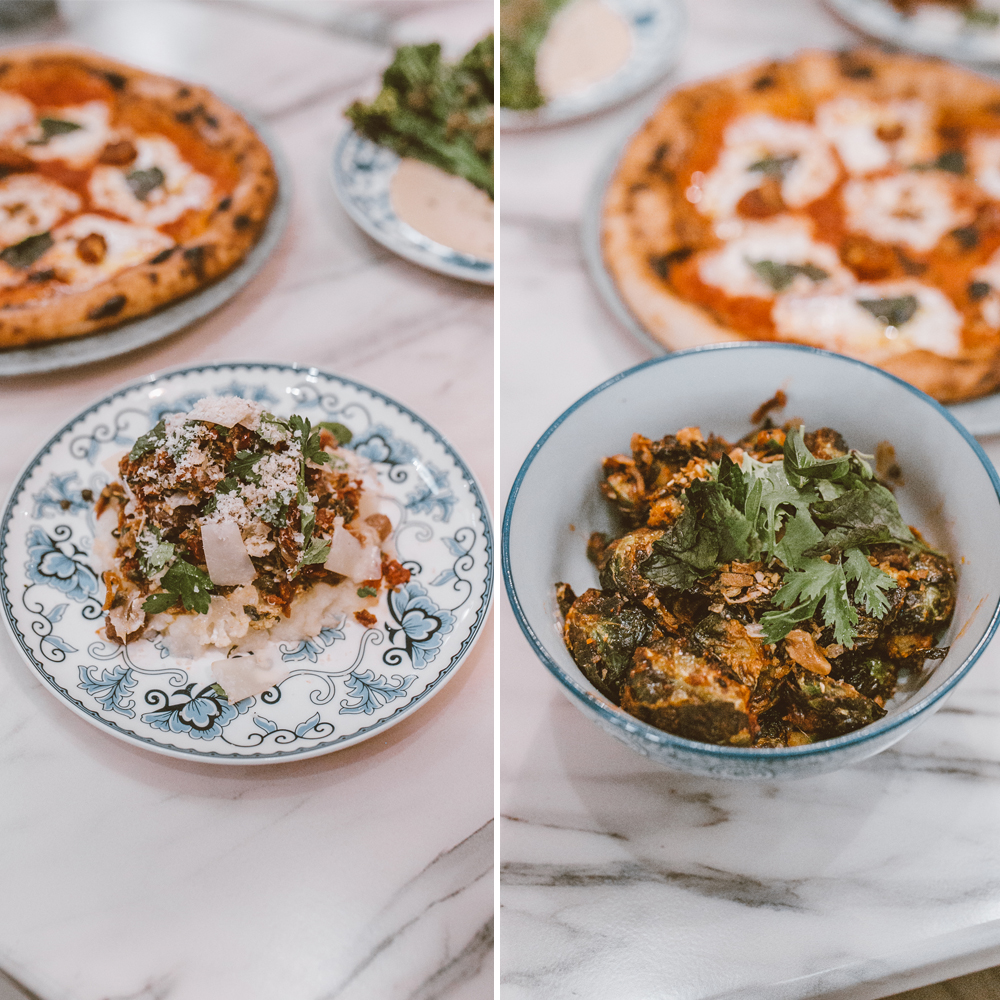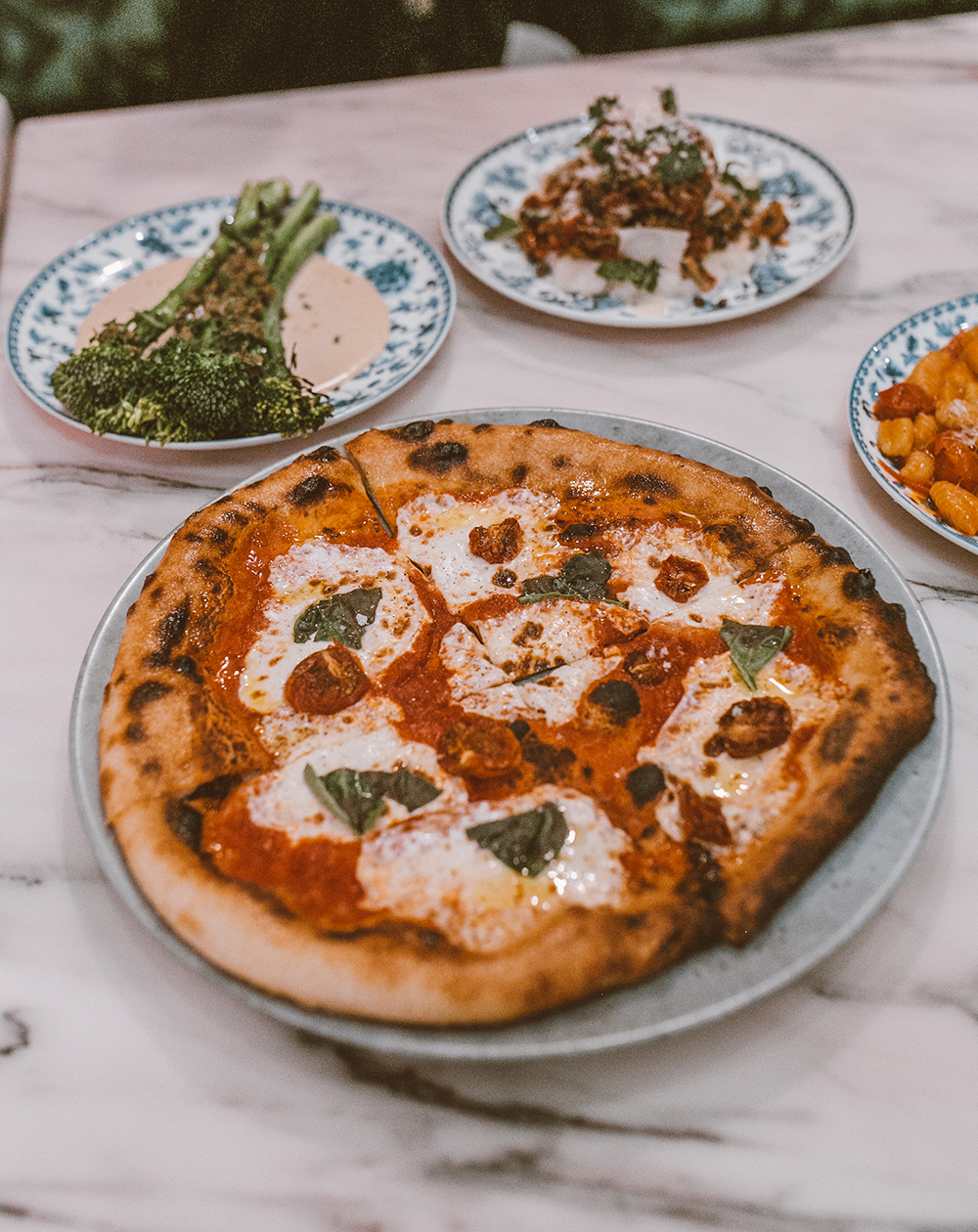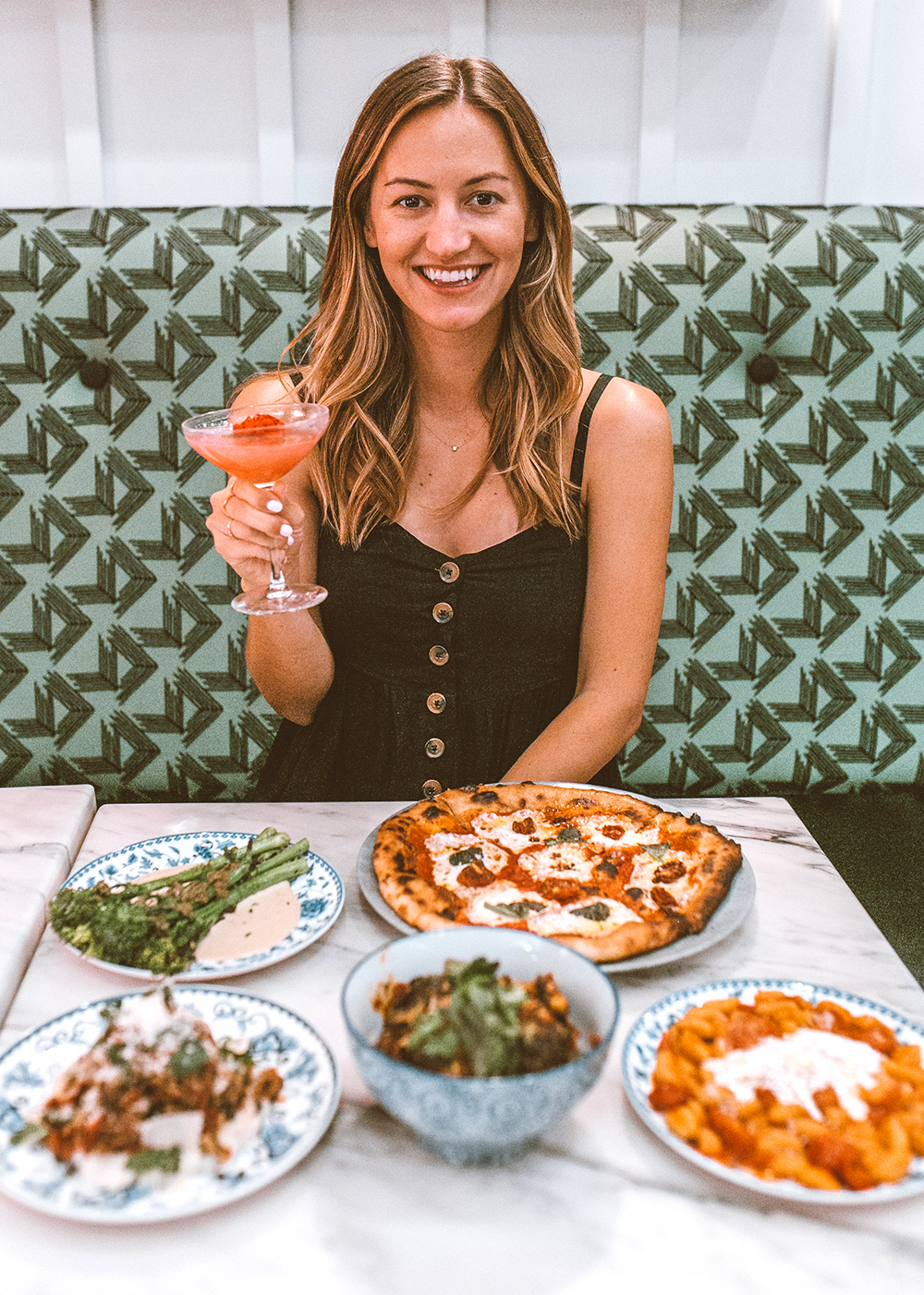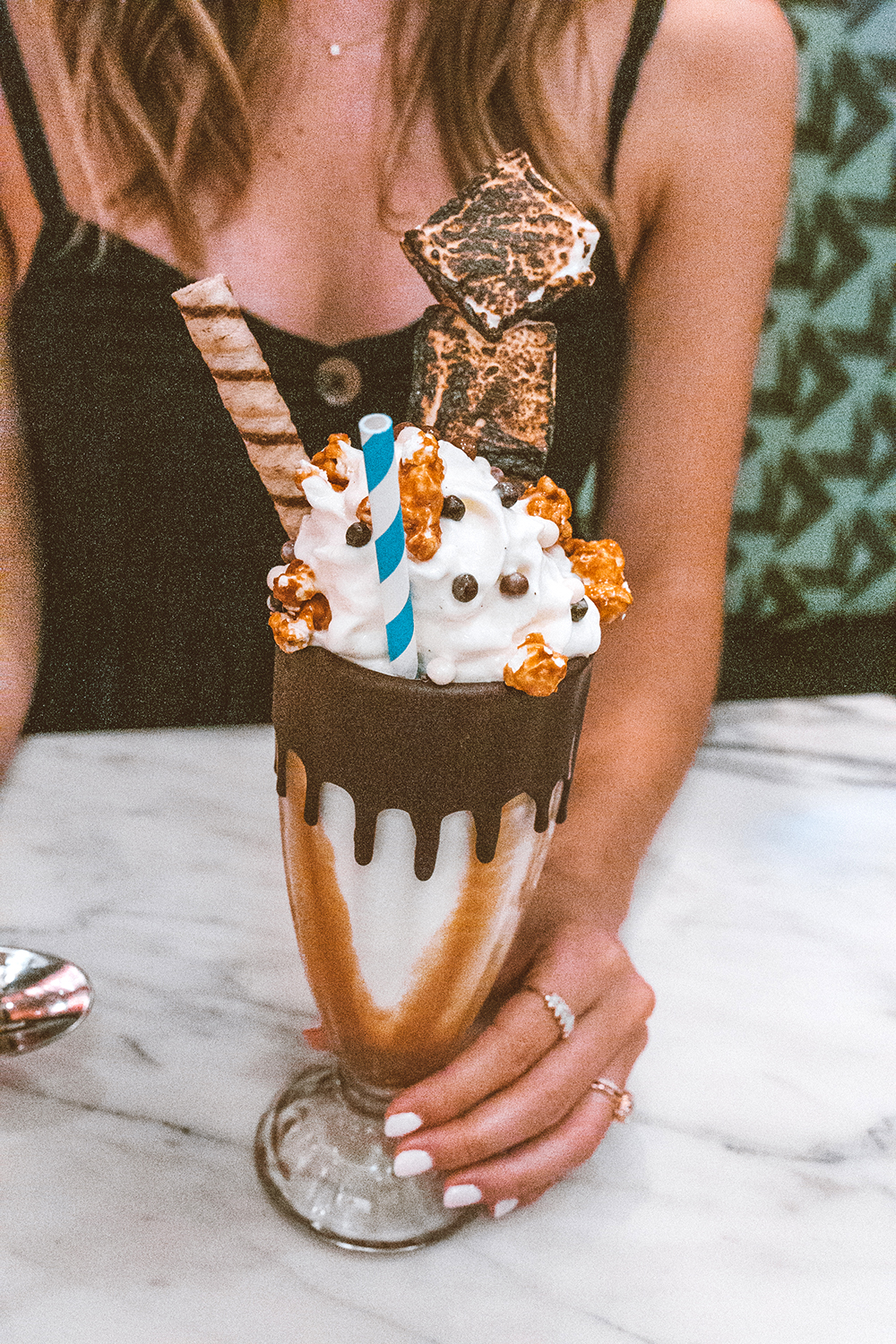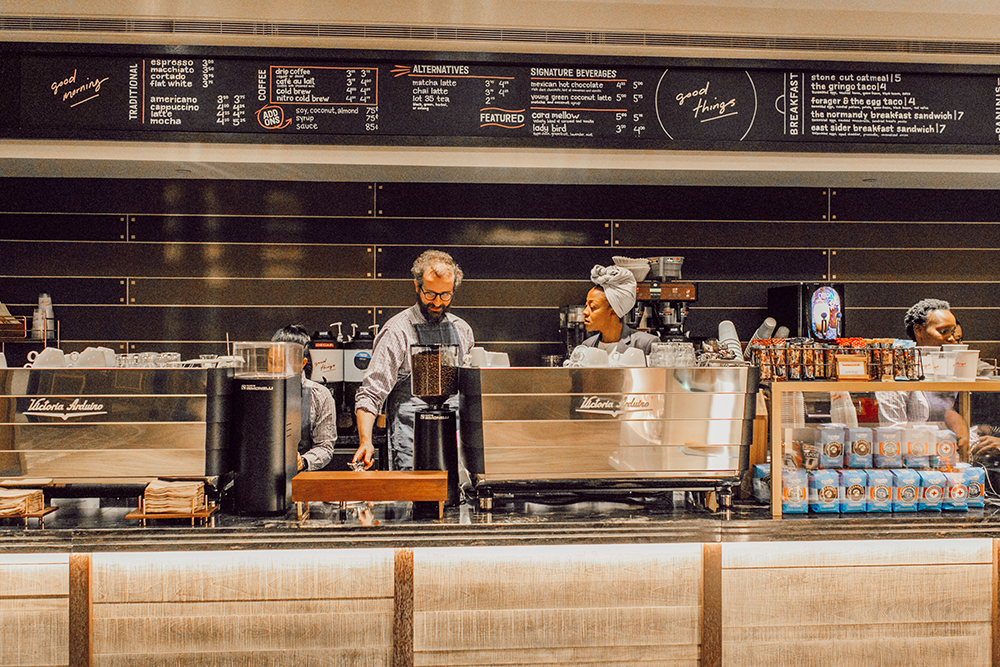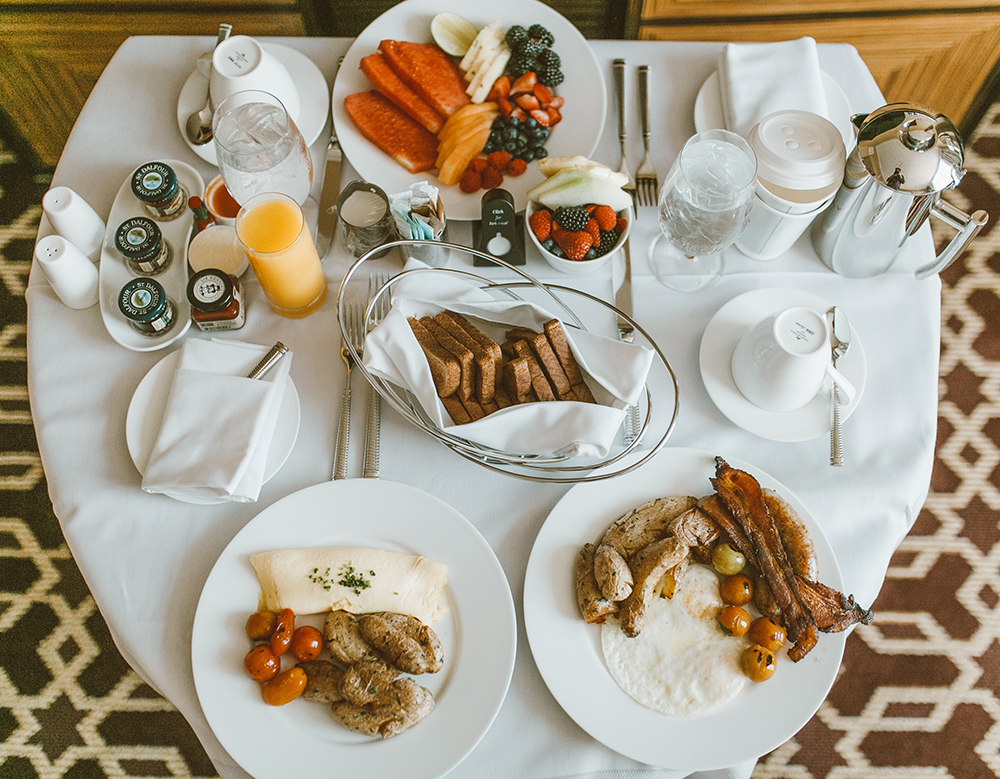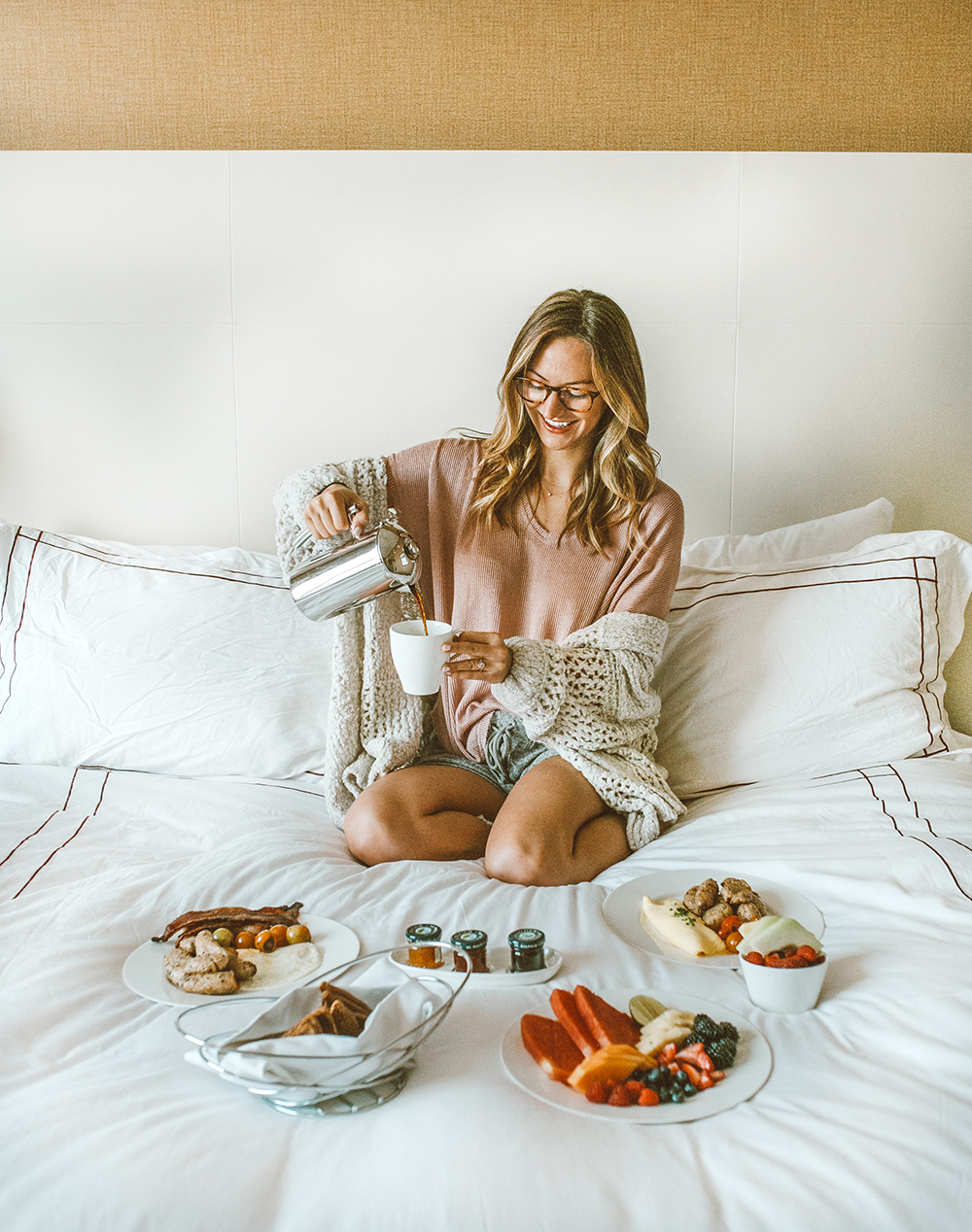 As you can see, we diiiined to our hearts content! Fairmont Austin has multiple bars, restaurants and a coffeehouse – and you can't go wrong with any of them. We stopped in for lattes at Good Things coffee shop a few times throughout our stay, ordered room service twice (I wasn't kidding when I said we like to eat on vacation haha) and indulged in THE most incredible dinner at Revue, which is a multi-cuisine dining hall at the ground level of the hotel. Revue was probably our favorite experience throughout our Fairmont stay because you can order sharable plates from any of the kitchens in the dining hall – and for those who are indecisive, it's a great choice because you can order from an assortment of italian, asian, sandwiches and fries or raw bar menu options. Needless to say, they basically had to roll us out of the restaurant haha! (We both loved the chinese broccoli, crispy Brussel sprouts and roasted cauliflower…the sides are seriously tuhh-die!).
Blake and I checked into the hotel on Friday evening and stayed until Sunday morning. On Friday we grabbed cocktails at the pool deck bar and watched the sunset over the city skyline, it was pure magic! There's also a clear view of the popular Rainey Street bar district, so that was really fun people watching as the night went on, ha! I am such a granny these days that I was more than happy to make some hot tea in our room and cozy up to some good 'ol TV and settle in for the night. Blake and I reminisced on our party days when we could rally and stay up until 2am like the folks just blocks away, it was fun to take a stroll down memory lane…then pass out completely sober at 10pm haha!! Needless to say, we woke up fully rested and feeling ready to enjoy another day at the beautiful hotel. By the way – we stayed on the Fairmont Gold Lounge floor, which has incredible views of downtown Austin, as well as its own private dining area that offers breakfast, snacks, drinks and treats throughout the day. I can't recommend this floor enough!! The staff was so accommodating and having access to the Gold Lounge made a huge difference, it was so convenient – coffee, tea, snacks, you name it, just down the hall.
The pool deck is on the 7th floor and it's a spot we'd been so excited to scope out since we checked in. We ventured down to the pool in the early morning and it was SO peaceful. A few people scattered about lounge chairs in their plush robes, reading and relaxing. Definitely my kinda scene! We spent more time at the pool in the afternoon after grabbing lunch, and the vibe was super lively. Music playing, tons of people having a great time sipping their drinks in the pool and overall a happy, upbeat scene. It did get quite packed, so I recommend reserving a cabana if you make it out to the pool in the summer!
It was a quick trip but provided us just the right amount of r&r to reset for the week ahead, and best of all, it really did feel like a vacation. For all my Austin readers – the restaurants and coffeehouse are open to the public daily! Definitely stop in for a coffee at Good Things or make dinner reservations at Revue, you won't be disappointed.
If you're in need of a relaxing getaway, whether in Austin or not, Fairmont Austin is truly such a beautiful hotel. If there's one thing I'd recommend to those looking to stay at the hotel, it would be to make spa reservations – all of their spa offerings sound absolutely incredible!
Until next time, I'm so thankful we captured these wonderful memories! If you have questions about Fairmont Austin or our stay, feel free to leave a comment below. XO
Outfit details:
BLACK JUMPSUIT: jumpsuit / wedges / handbag / hat / sunglasses
POOL: swimsuit
PAJAMAS: blush tee / cardigan / shorts / glasses
A big thank you to Fairmont Hotels for sponsoring this post! All opinions are my own.