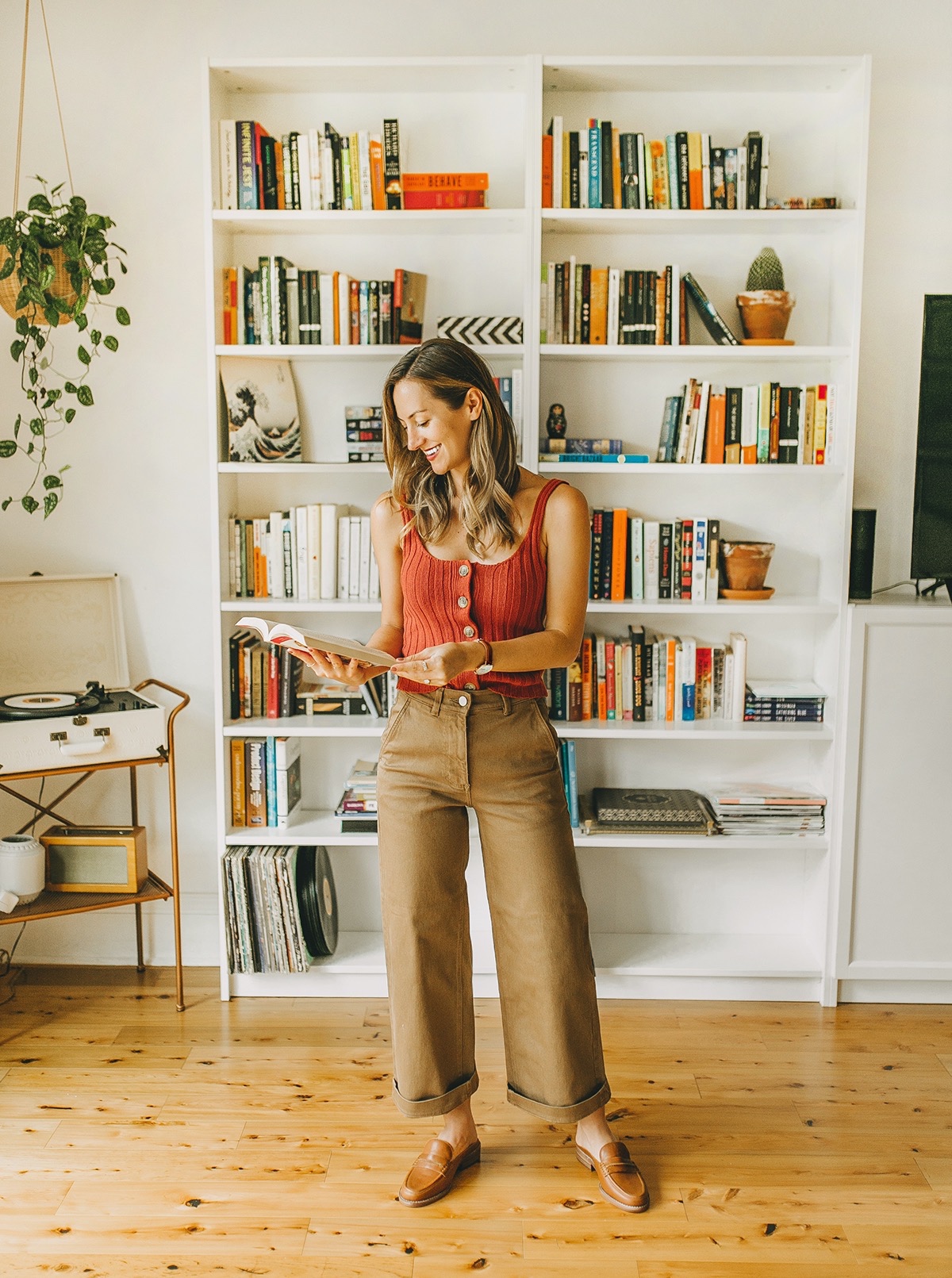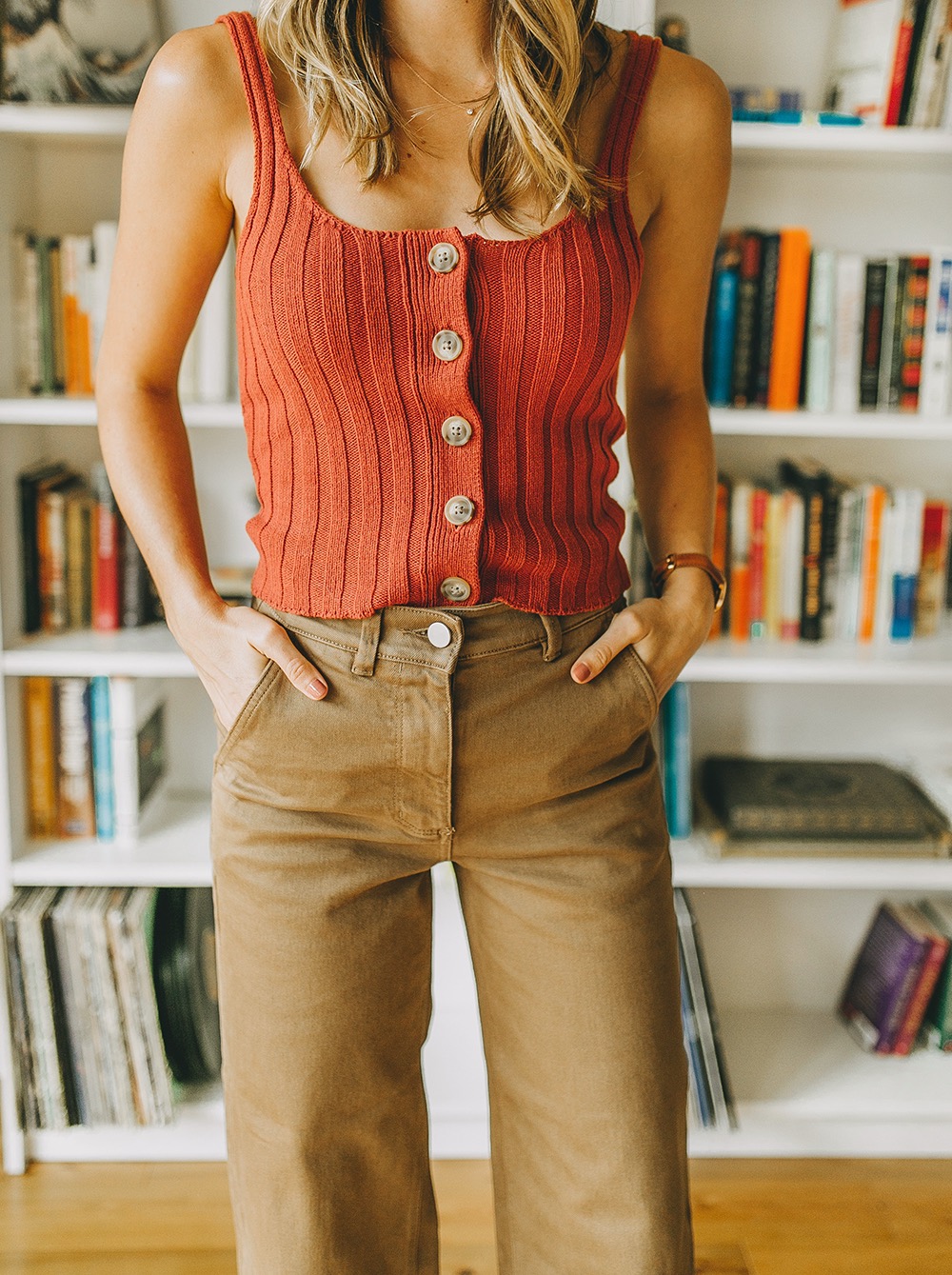 If there's one thing y'all know I love…it's pants. Always high waist, sometimes straight leg, often cropped and a style that's new to me (…and that I am now totally in love with…), wide leg! My sister shot this post and she was even completely sold and went out and scooped up a pair for herself THAT DAY. If that doesn't tell ya how good these pants are, well then, hopefully by the end of this post you'll be sold enough to join the wide leg trouser brigade. (…I just made that up…).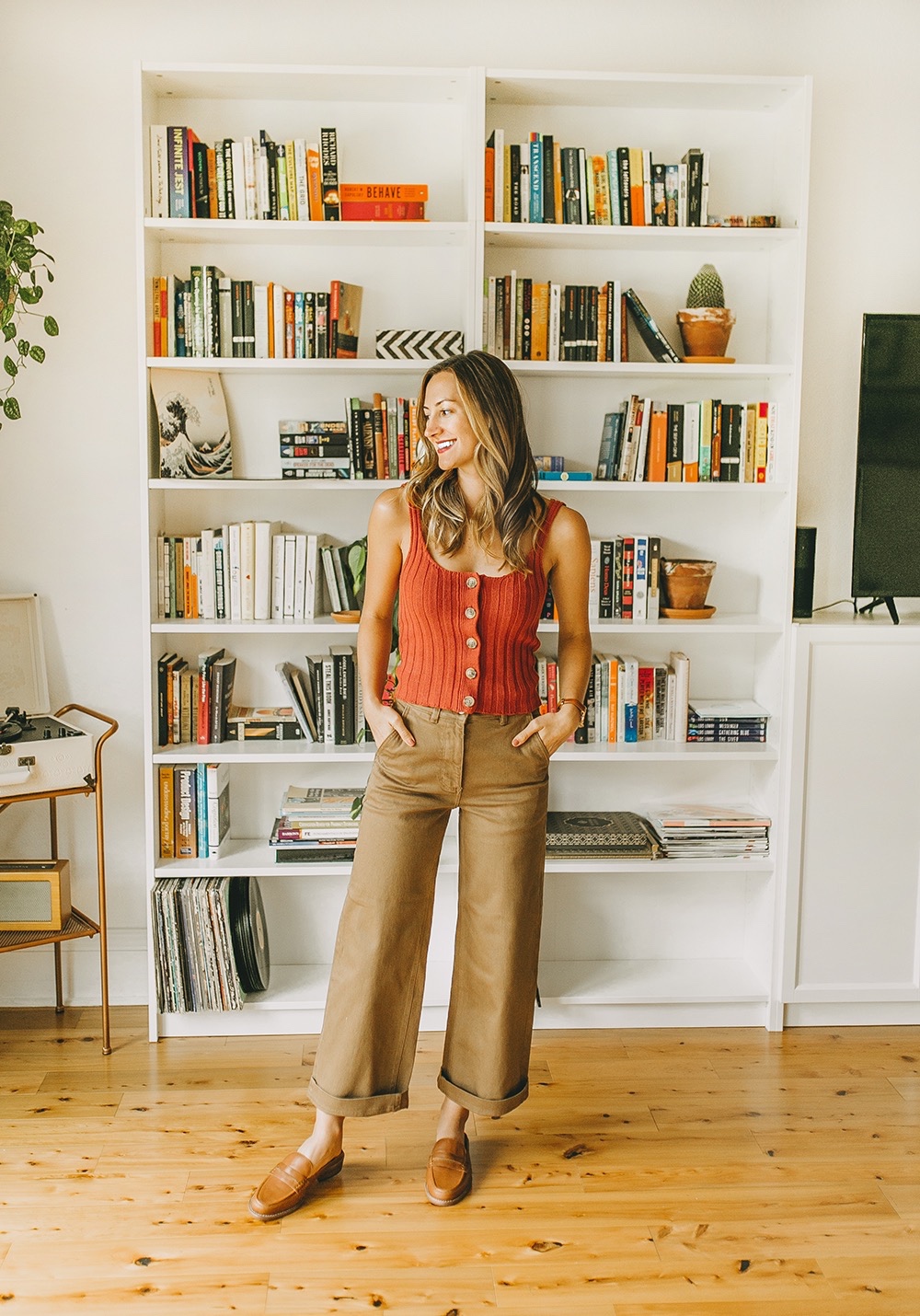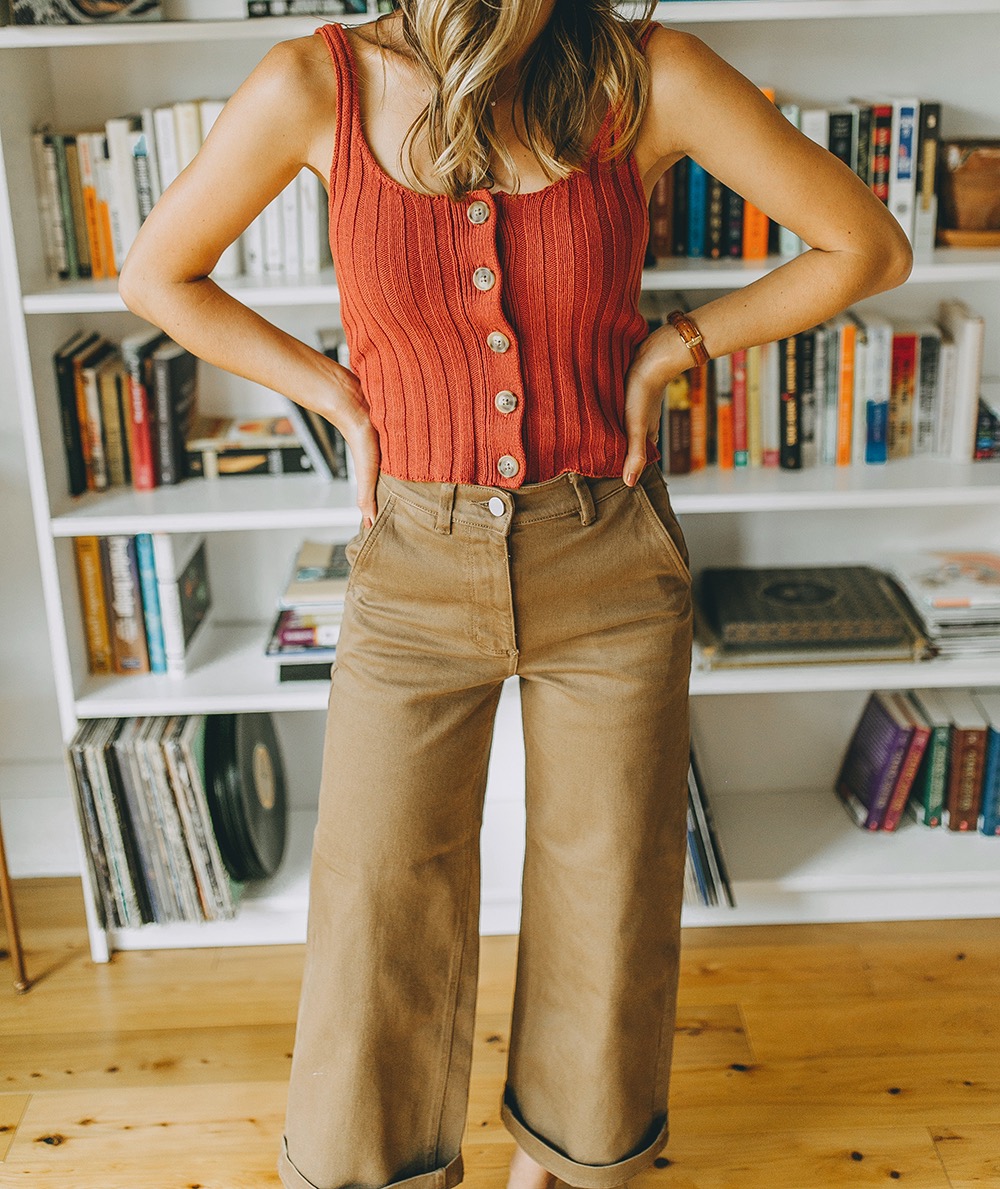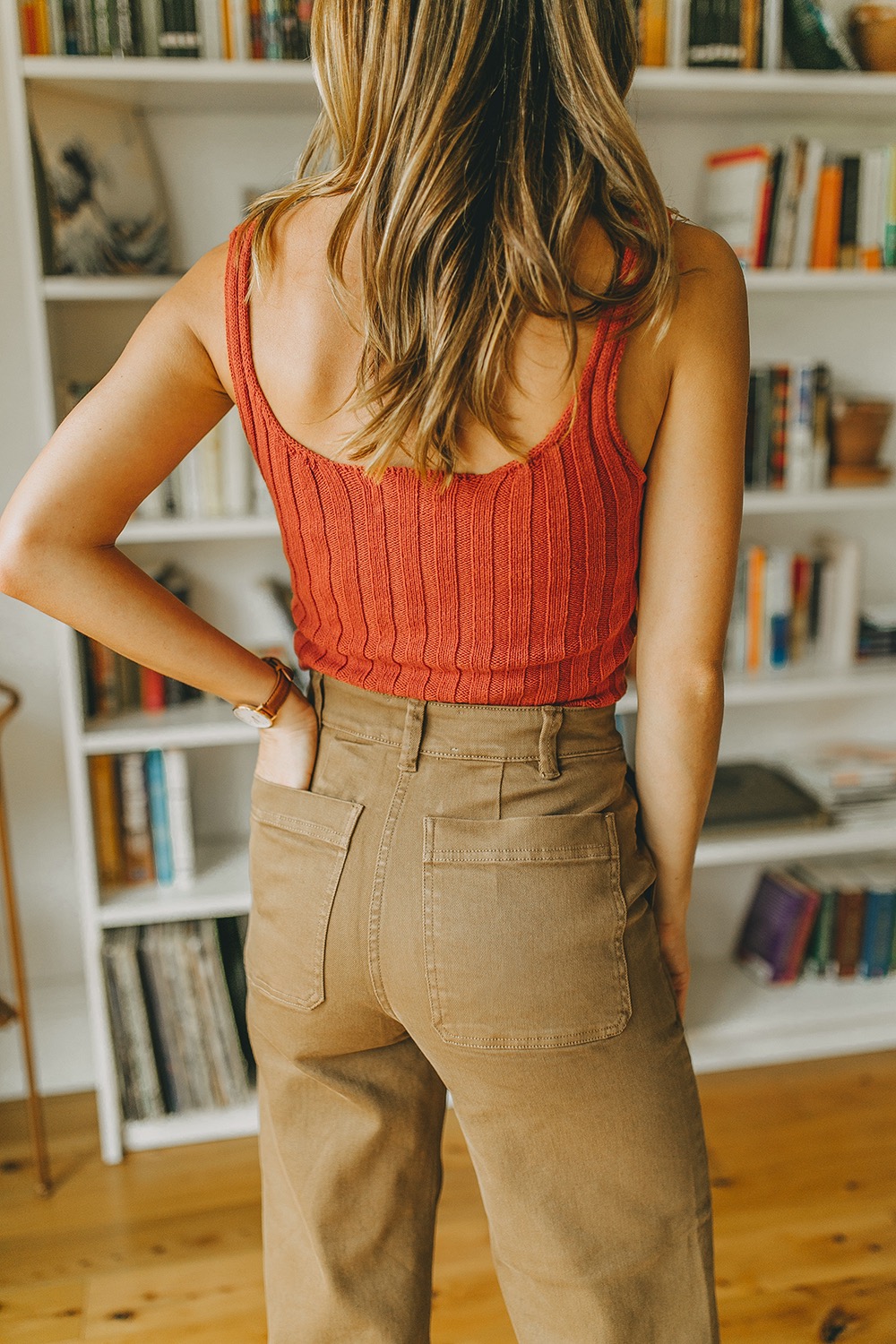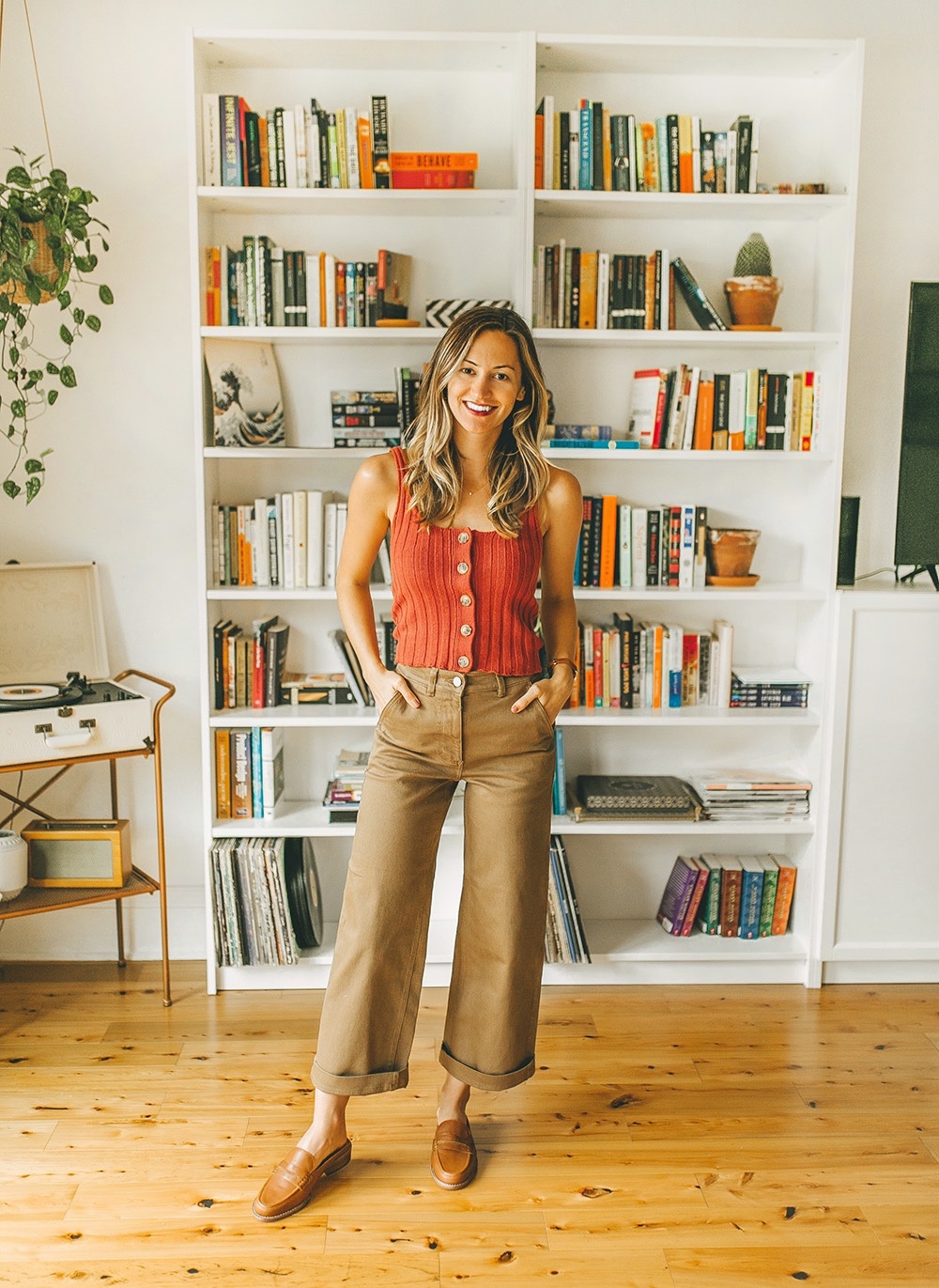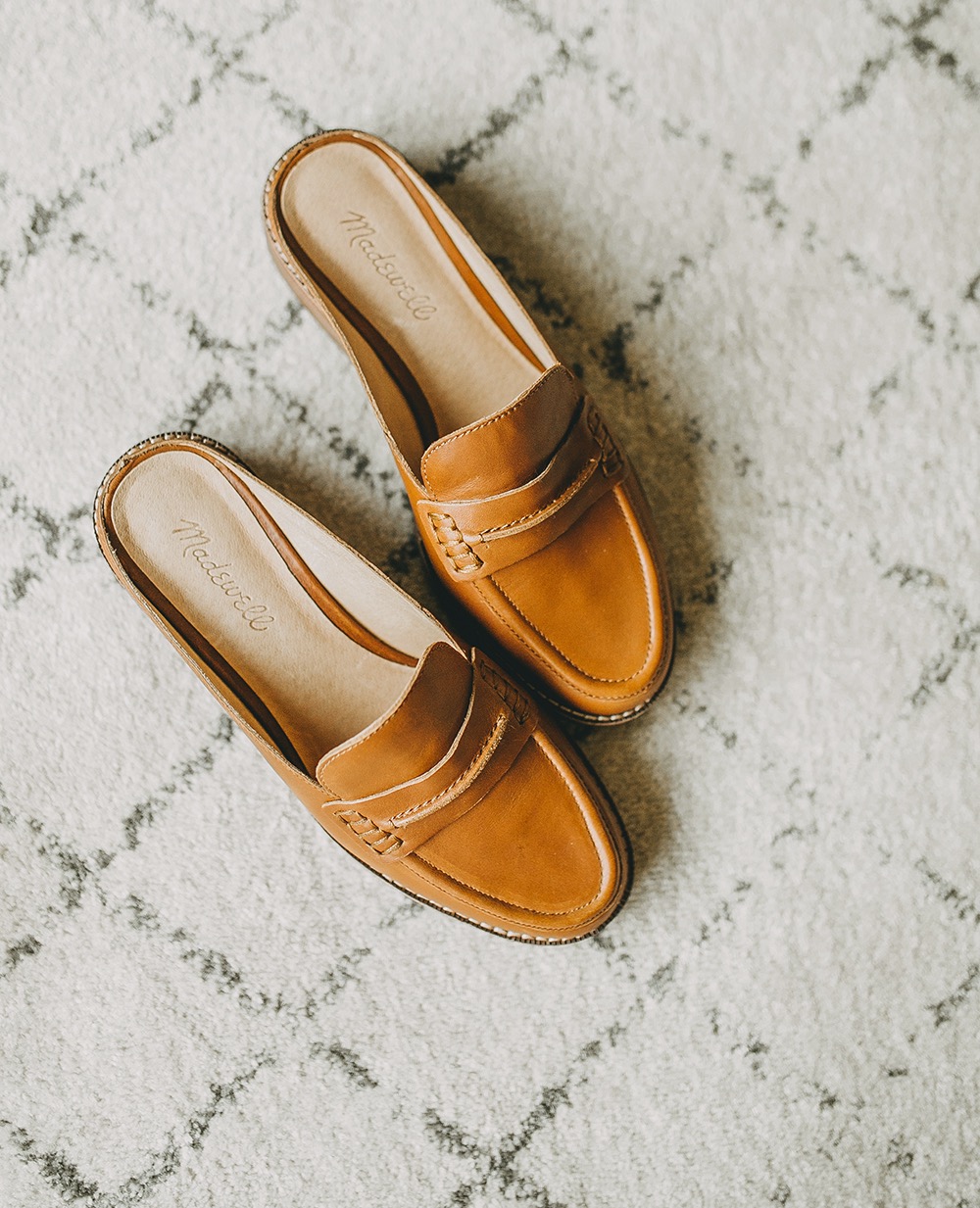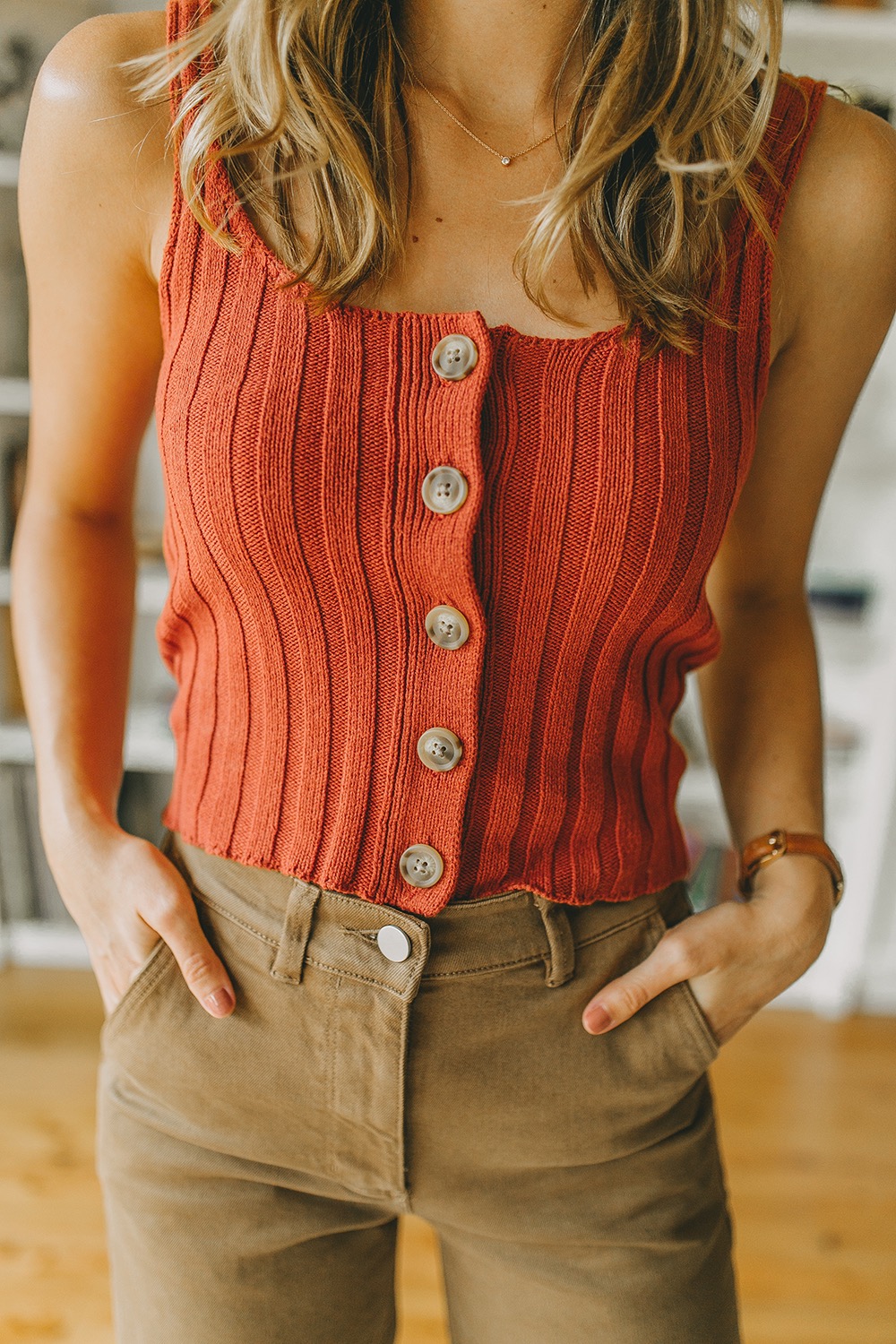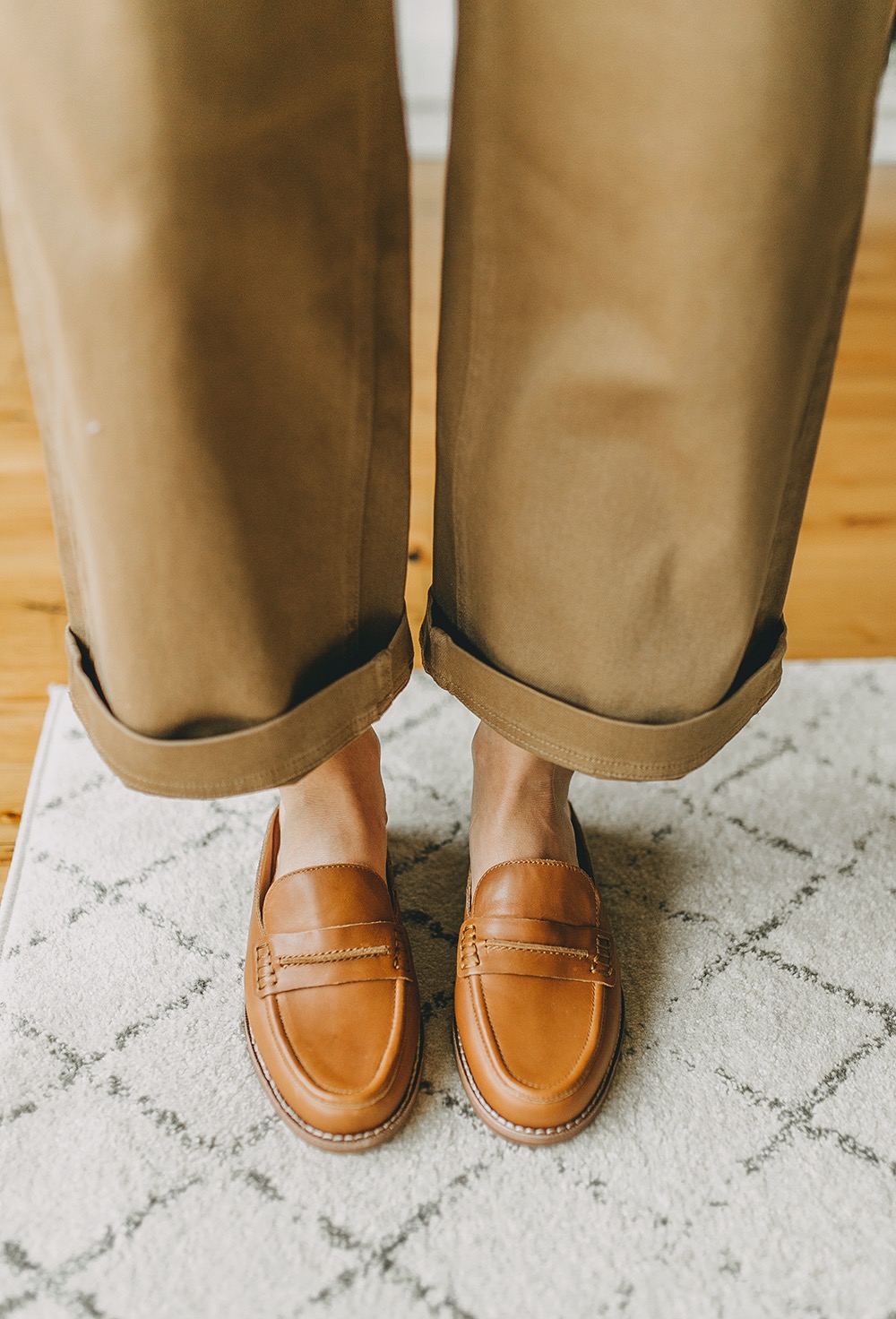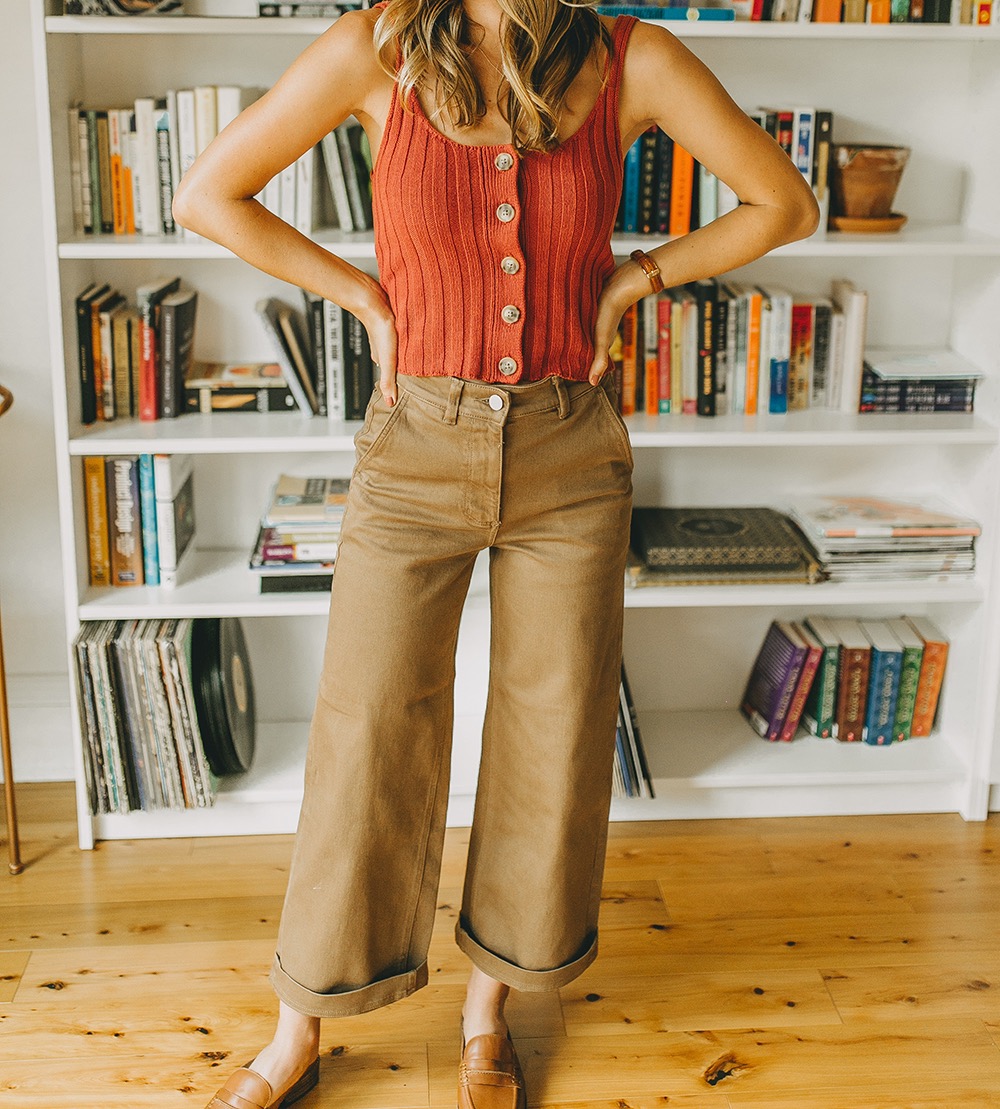 While I do adore these pants from Everlane – which I waited for MONTHS for my size to come back in stock…I literally stalked the website like a crazy lady… (ps. wearing a size 0 for reference – and they're stretchy, magical goodness!), we haaaave to talk about that lovely little button up sweater tank. The ochre color of the pants combined with that muted red sure is a perfect pairing in my opinion…and a ribbed sweater tank with grandpa buttons?! Heaven! It's also super flattering and equally adorable with high rise cutoff shorts and huarache sandals for summer. My top is from Urban Outfitters and it also comes in a really pretty cream color…can't recommend enough!
Lastly, my kicks are by Madewell (surprise! 😉 ), and they're on sale during the Nordstrom Anniversary Sale. These are hands down my favorite purchase from the sale…LOVE them and sooo comfortable, too!
Alrighty friends, I'm headed to meet my bff's for an afternoon coffee date! Ben and Elissa are both in Austin for a few days and I'm excited to soak up some quality bestie time…! Have a great week! XO
pants – EVERLANE / top – URBAN OUTFITTERS / shoes – MADEWELL