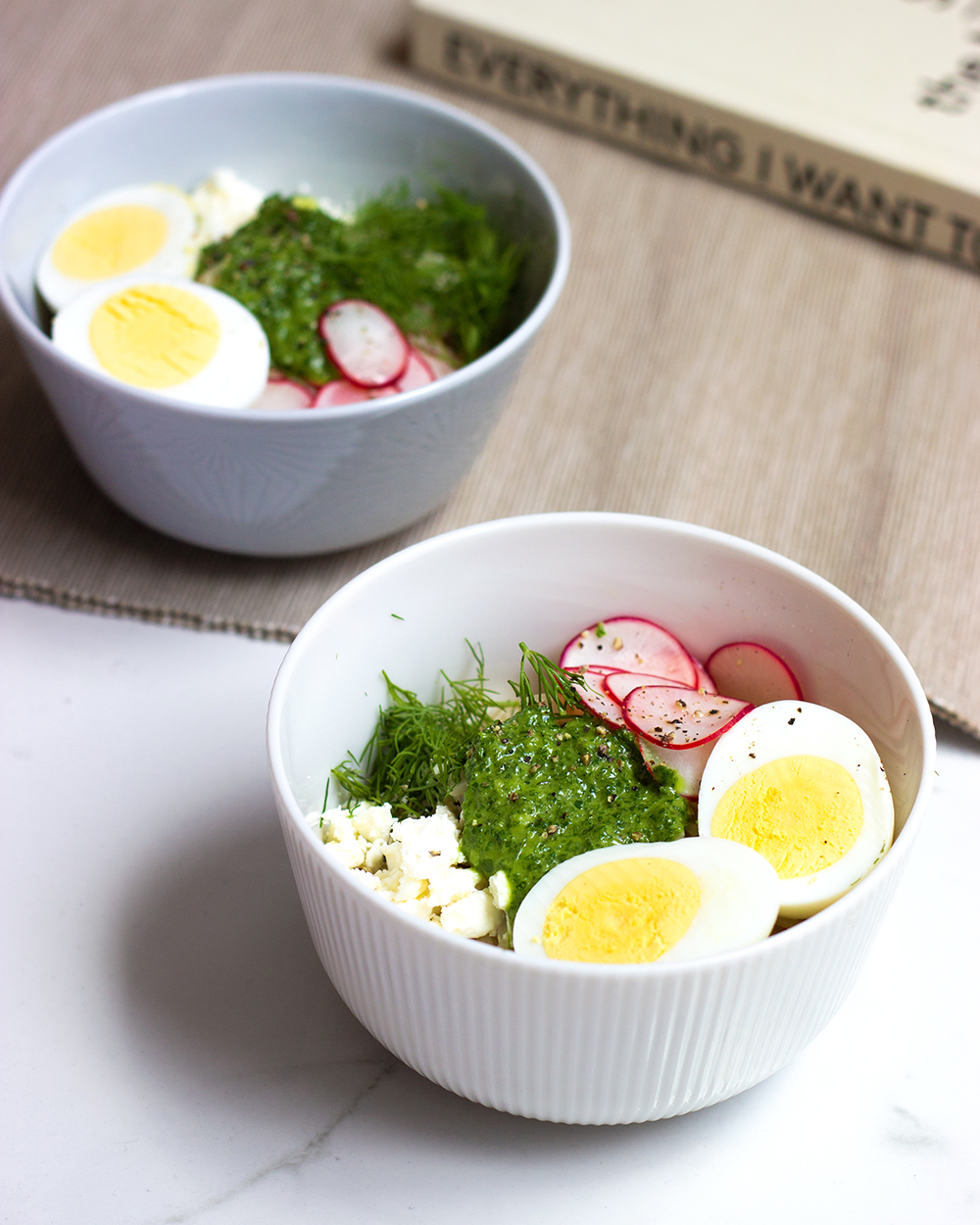 By Jessica Lee
Have you heard about the restaurant Sqirl in LA? I've never been, but it's one of those spots that you hear about all over the place — in food-centric magazines, on Instagram, from that one stylish friend who came back from a vacation in sunny California. The owner, Jessica Koslow, is one of those badass women who worked hard to pursue her dream of owning a restaurant, aka she's kind of my hero.
So after scooping up her cookbook, Everything I Want To Eat, last week, I knew I needed to recreate one of her recipes for you guys. This Kale Rice Bowl is the most delicious bowl of health. I swapped out a poached egg for a hard-boiled egg because I had some on hand, but a poached egg or fried egg would also be really delicious here. And don't skimp on the fresh dill!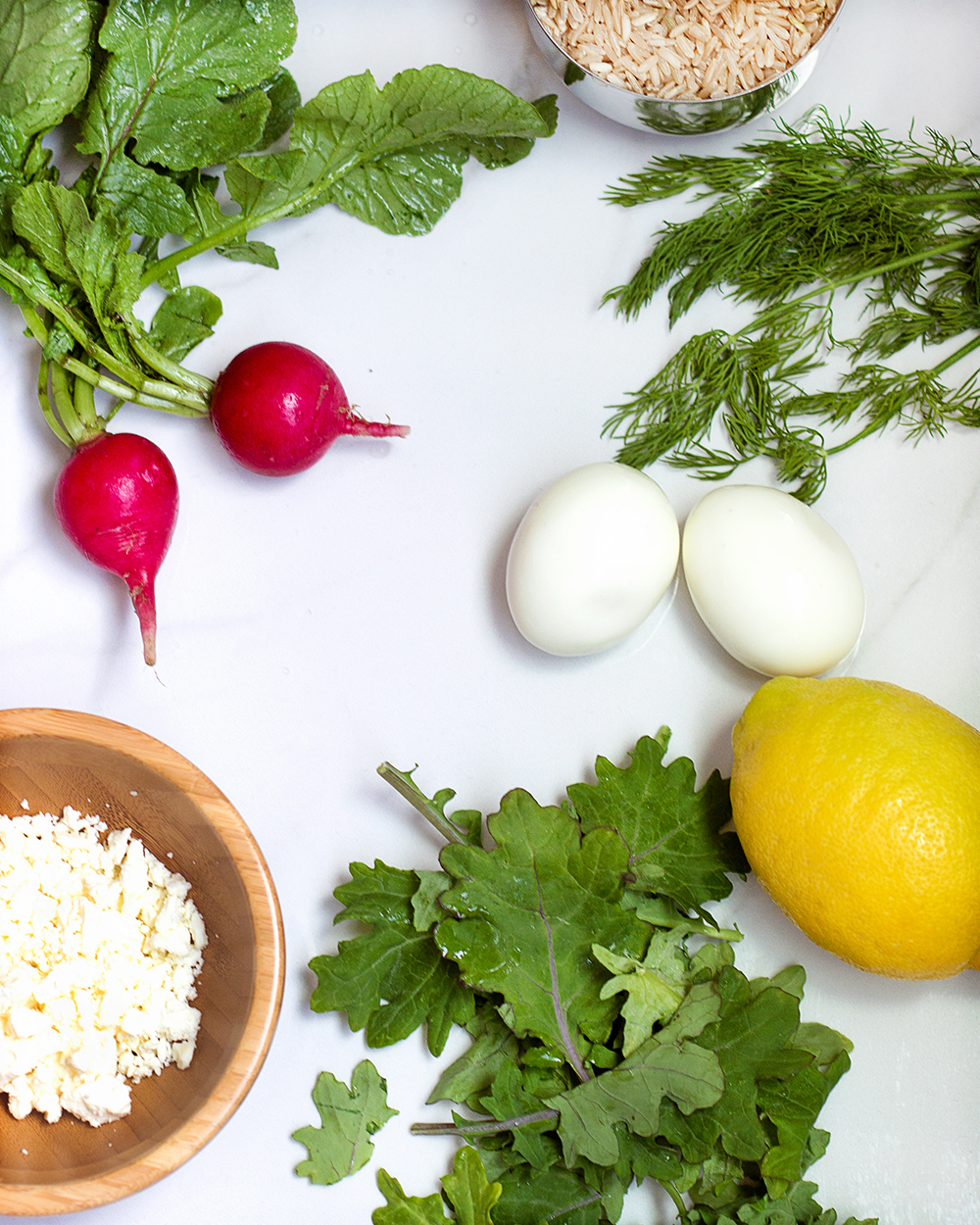 Kale Rice Bowl
Adapted from Everything I Want To Eat
Makes two servings
1 cup brown rice
Kosher salt
1 cup kale leaves (ribs removed)
¼ cup olive oil
Freshly ground black pepper
2 large eggs, hard-boiled
2 radishes, thinly sliced
2 tablespoons fresh lemon juice, divided
1 tablespoon chopped fresh dill, plus more for serving
2 oz. feta, preferably sheep's milk, crumbled
Hot sauce
Directions:
Cook rice and let cool. I cooked mine in

my Instant Pot

, but I've also had success making it

this way

.

Purée kale, oil, and 1 tbsp. water in a food processor until smooth; season with kosher salt and pepper.

Toss radish with 1 tbsp. lemon juice in a small bowl; season with kosher salt.

Toss rice, 1 tbsp. dill, remaining 1 tbsp. lemon juice, and ⅓ cup kale purée in a medium bowl; season with kosher salt and pepper and mix in more kale purée, as desired.

Serve kale rice topped with hard-boiled eggs, radish, feta, hot sauce, more dill, and sea salt.
Enjoy – and let us know what you think!