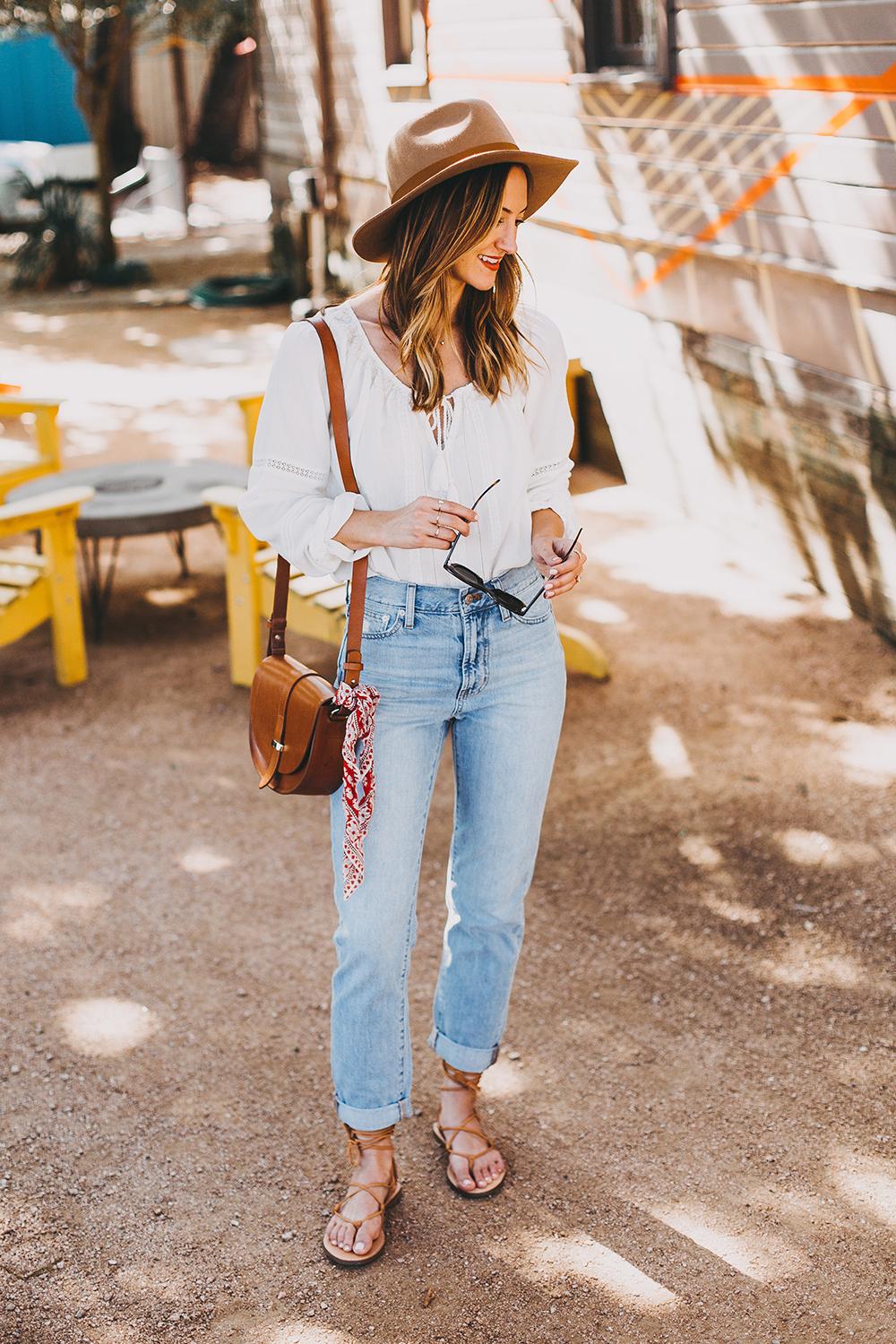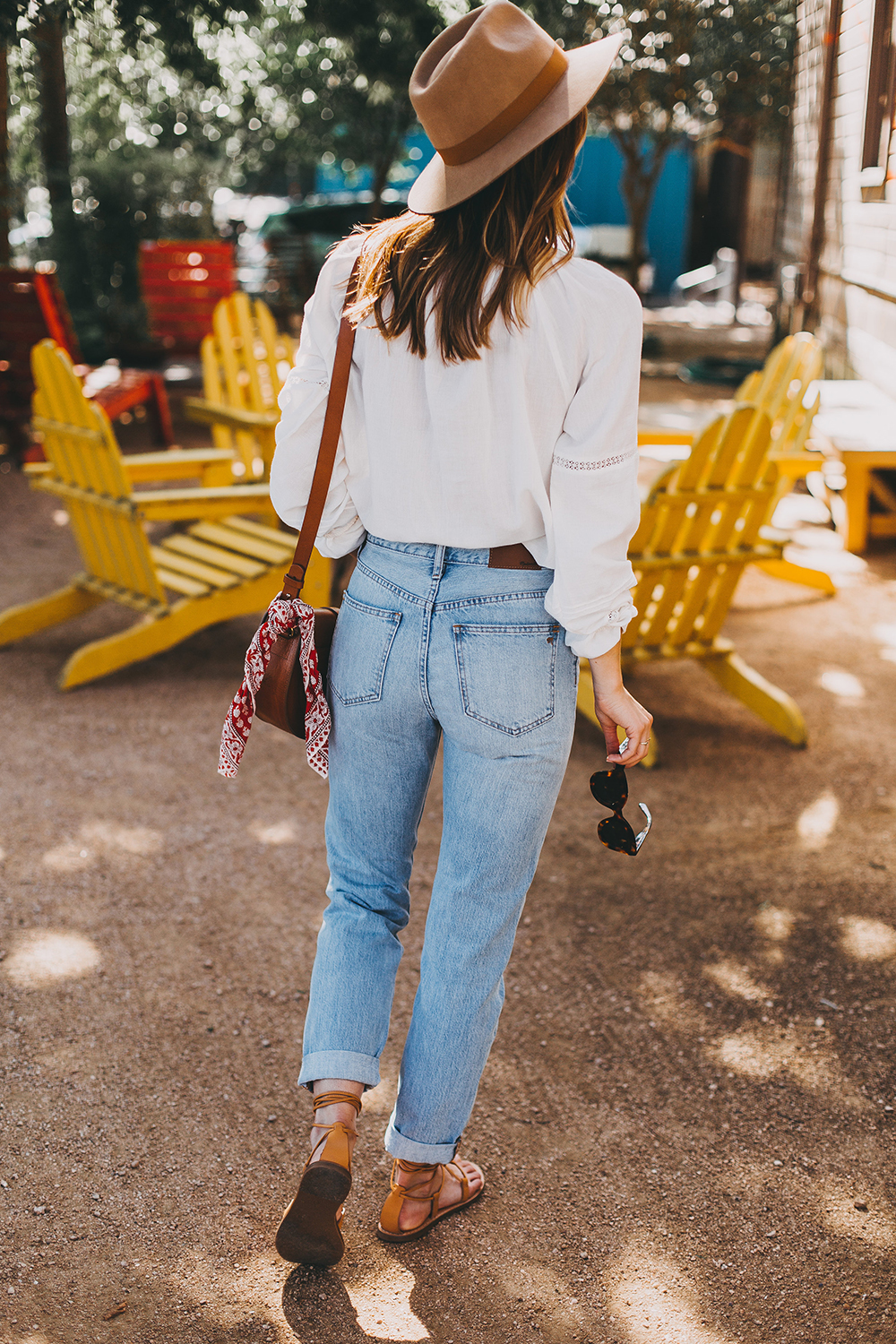 Happy Friday, ladies! I hope you've had a great week – can't believe how quickly this one flew by…but definitely not complaining that we get to sleep in tomorrow. 😉 It's a rarity you'll find me in a dress on any given day (love them but for some reason I can't stop/won't stop with my crazy denim obsession), and even in the summer, jeans are one of my go-to outfit staples. Madewell is a brand I continue to spend aaaall my pennies on (…but hey, building a wardrobe you LOVE is totally worth it, right? Oh ya know, always rationalizing my shopping habits over here….), and their denim selection is one of my very favorites. When I saw this particular pair (called the "Perfect Summer Jeans") hit the websites of numerous retailers, I immediately snatched up a pair. High rise, flattering on the backside (…no pancake butt with these!) and overall just such a great fit – can't recommend them enough!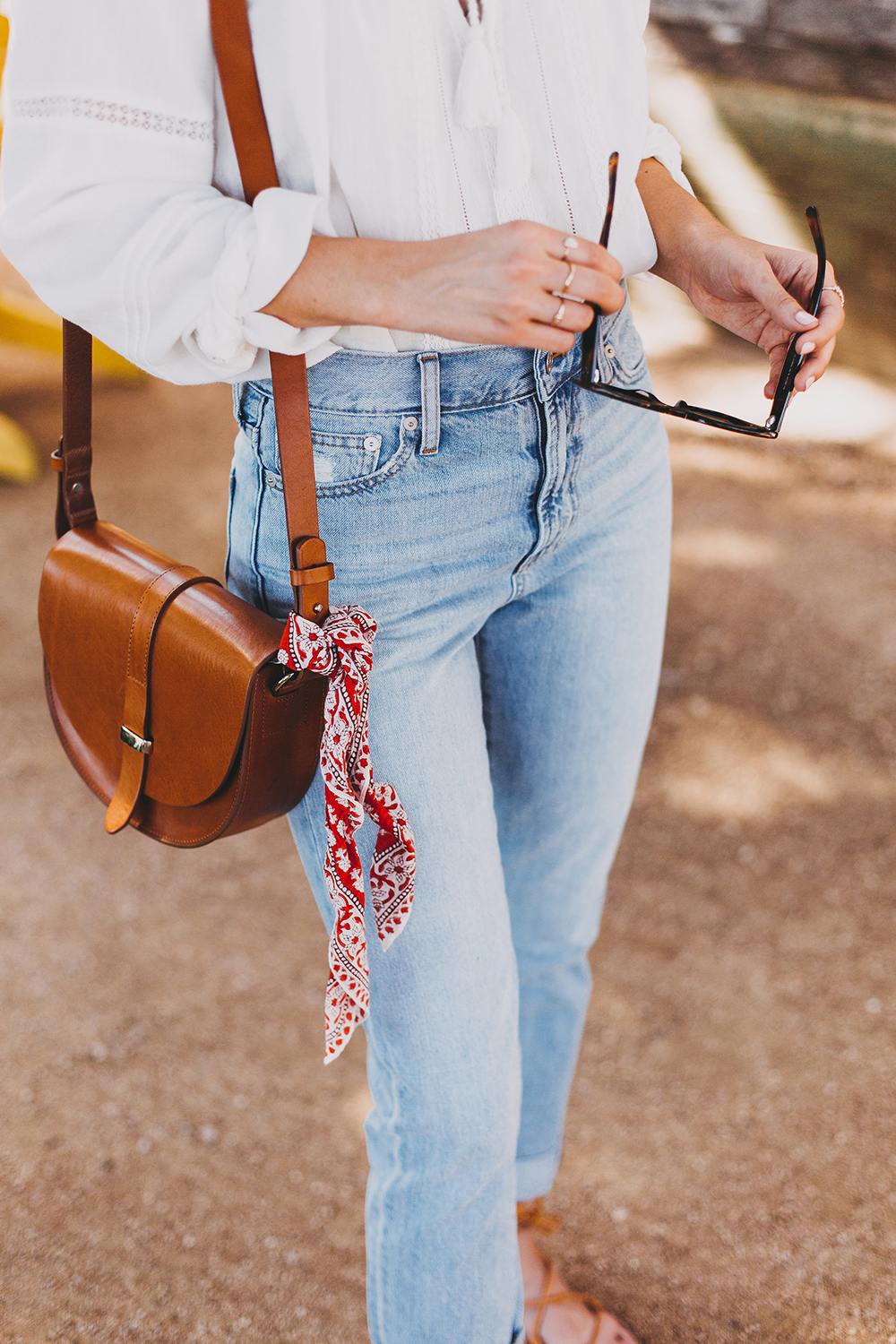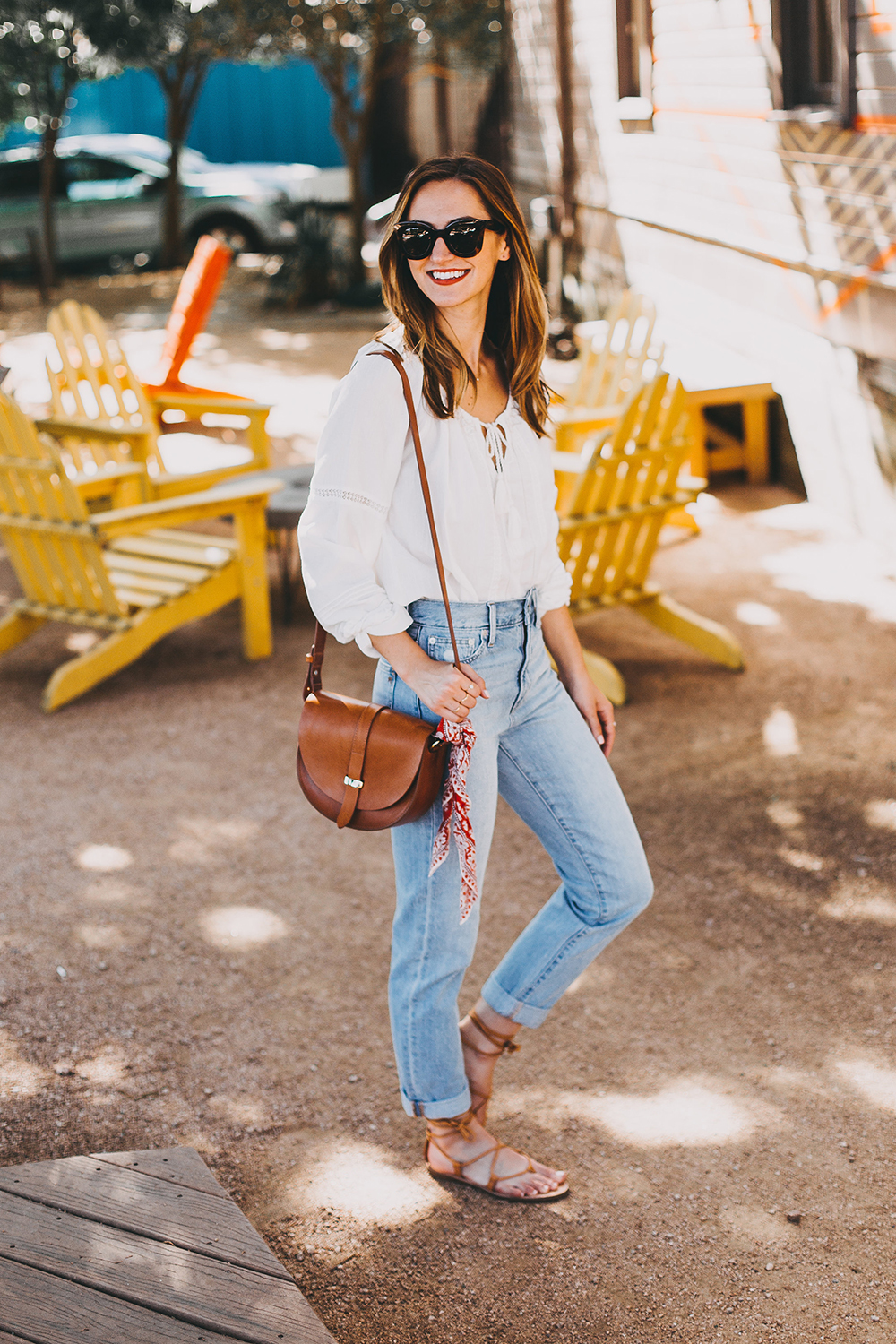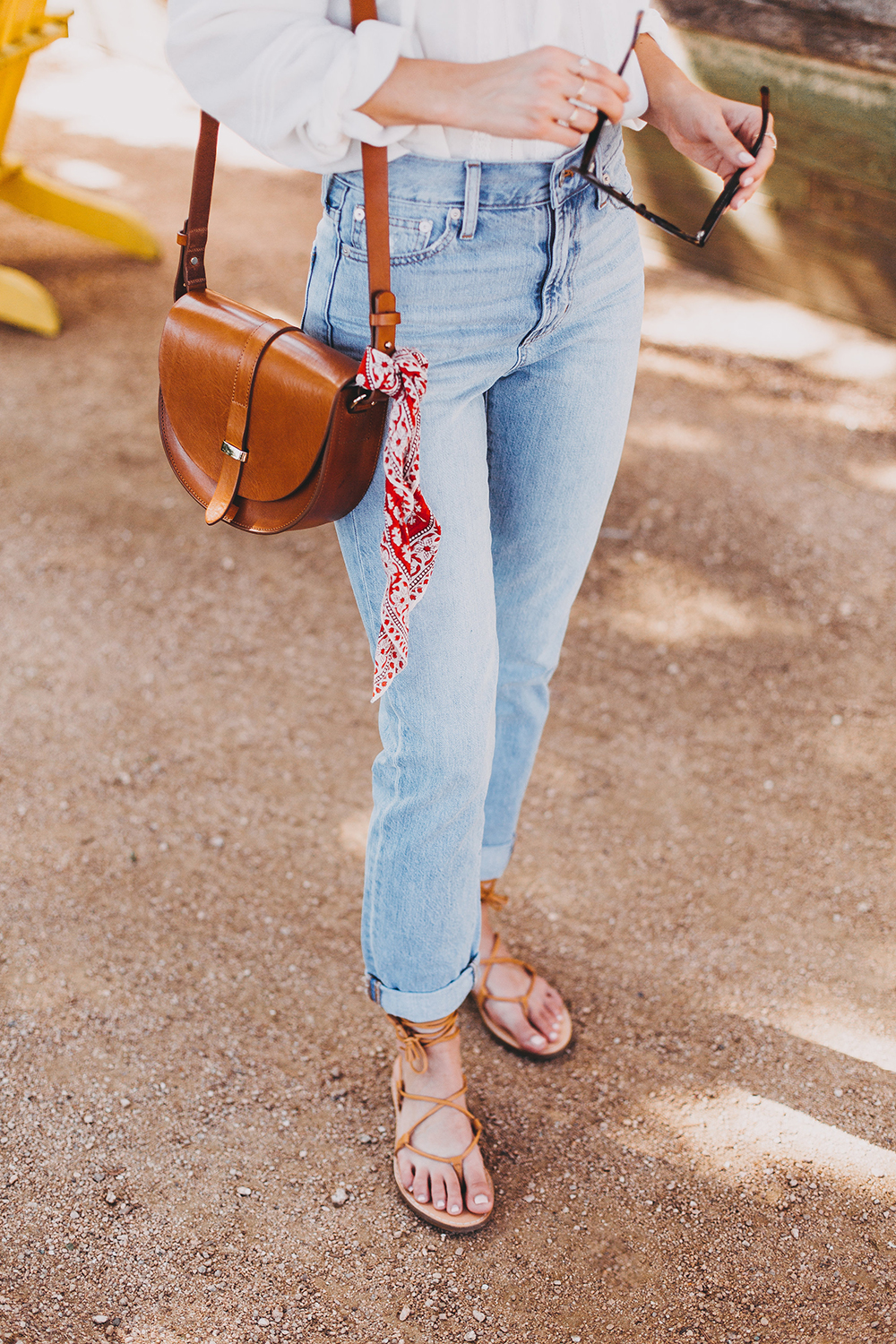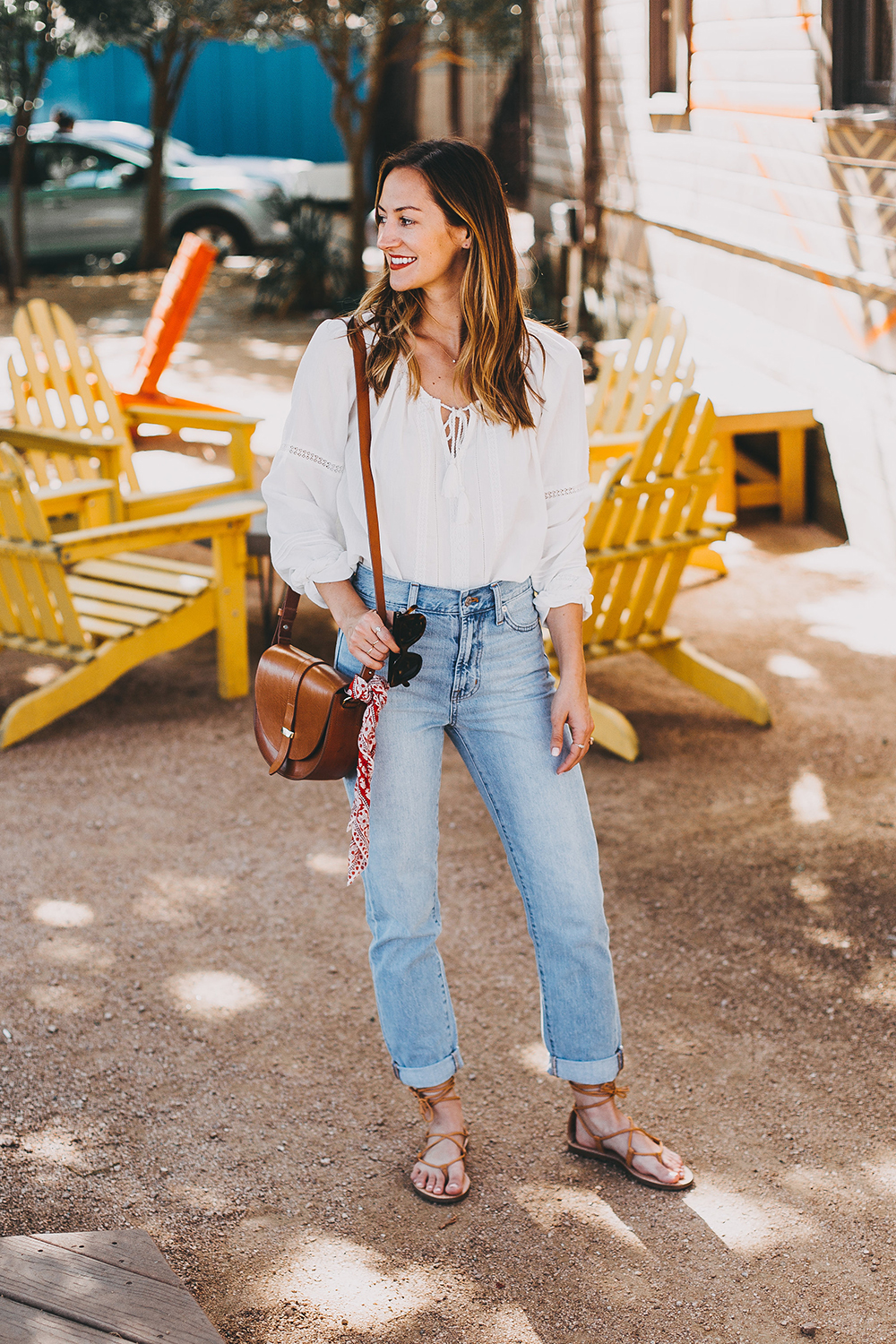 For size reference, I am usually a 25 in most brands, but generally with Madewell jeans I'll get a 24 (wearing a 24 this style). I am 5'6 for height reference and rolled the bottoms a couple of times to show a little ankle and make room for my sandals. Speaking of, my sandals are also by Madewell (see? the love is REAL, y'all). These shoes are SO CUTE and look amazing with jeans, shorts, dresses – you name it, they will add that perfect touch to any outfit. Given the leather, it takes a few wears to properly break them in, but once you do they are wonderful for daily wear and travel, too.
I've been really into peasant tops lately and this one is on MAJOR SALE for just $27. It's from Abercrombie (which btw has SUCH cute stuff these days…!!) and I'm wearing a medium. I probably could have gone with a small but I prefer my tops to fit a little looser, especially during a Texas summer haha. Also I've mentioned this before, but most of my tops + tees are a size up than I could normally go because my shoulders are super broad for my frame. Just something to note!
Aaand last but not least, that gorgeous handbag is by Sezane. I gush on this brand constantly and their leather goods are simply beaaaautiful! Everything from their site feels so special, unique and feminine. Major fan over here!
What do you have planned this weekend? I think for the first time in over a month Blake and I don't have anything scheduled and OMG I am so happy about it. Very ready to sit poolside and soak up some sun while reading my book (current read: Crazy Rich Asians…so far so good!). Hope y'all have a great one, XO!
**Photos by Anna Szczekutowicz Photography
jeans – MADEWELL / top – ABERCROMBIE / handbag – SEZANE / shoes – MADEWELL / bandana – MADEWELL / hat – BRIXTON

SHOP MORE JEANS & PEASANT TOPS