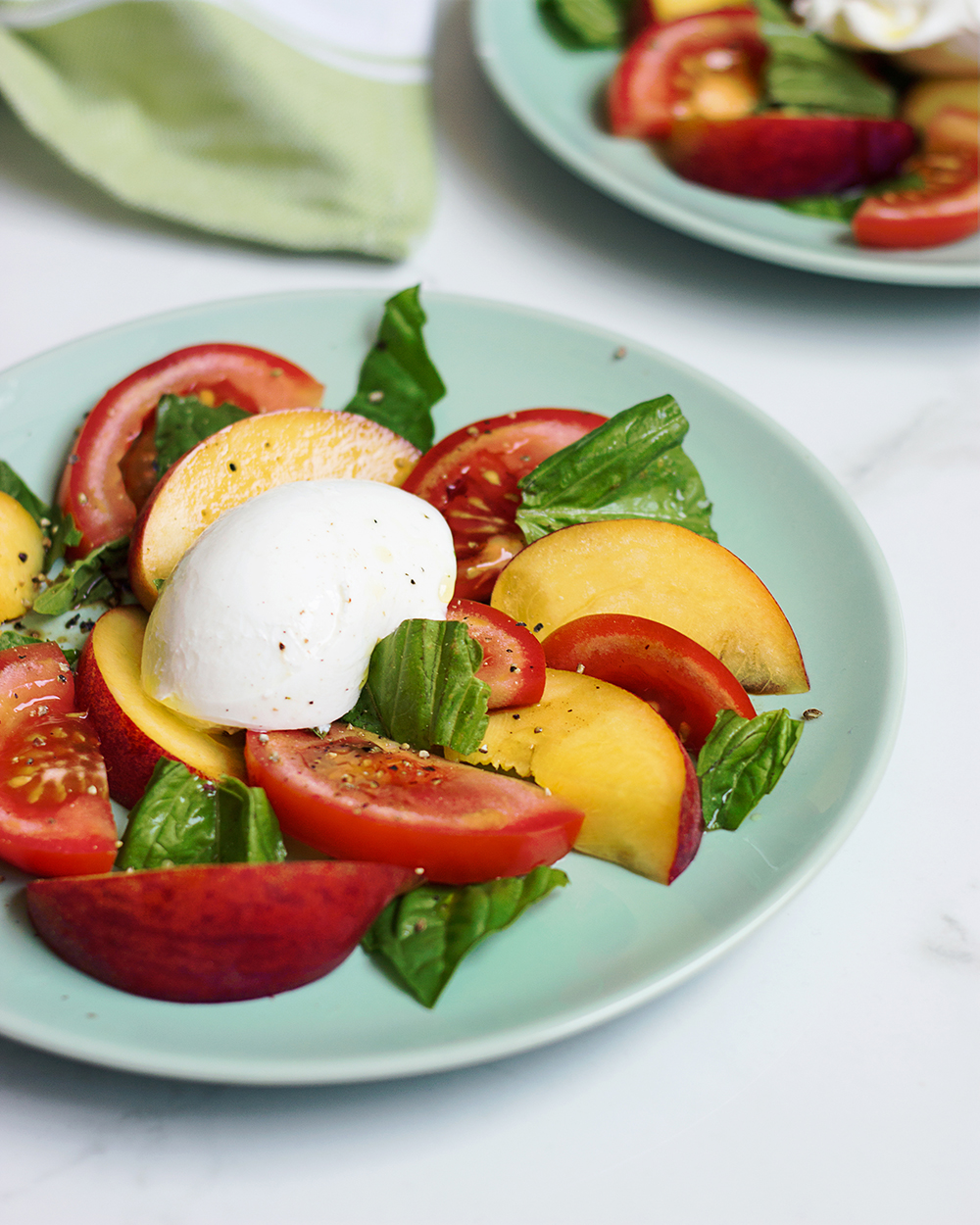 By Jessica Lee
Here in Texas it is H-O-T. I'm talking walk-outside-and-already-start-sweating hot. It's pretty brutal, but luckily, here in Austin, there's always a pool and icey cold margarita not that far away.
On days like these, the last thing I want to do is turn on the oven. So this Peach Caprese Salad is the perfect anecdote. It combines fresh summer peaches with the classic mixture of tomato, burrata and basil. I know it seems simple, but if you get really good ingredients, it's a pretty magical combination…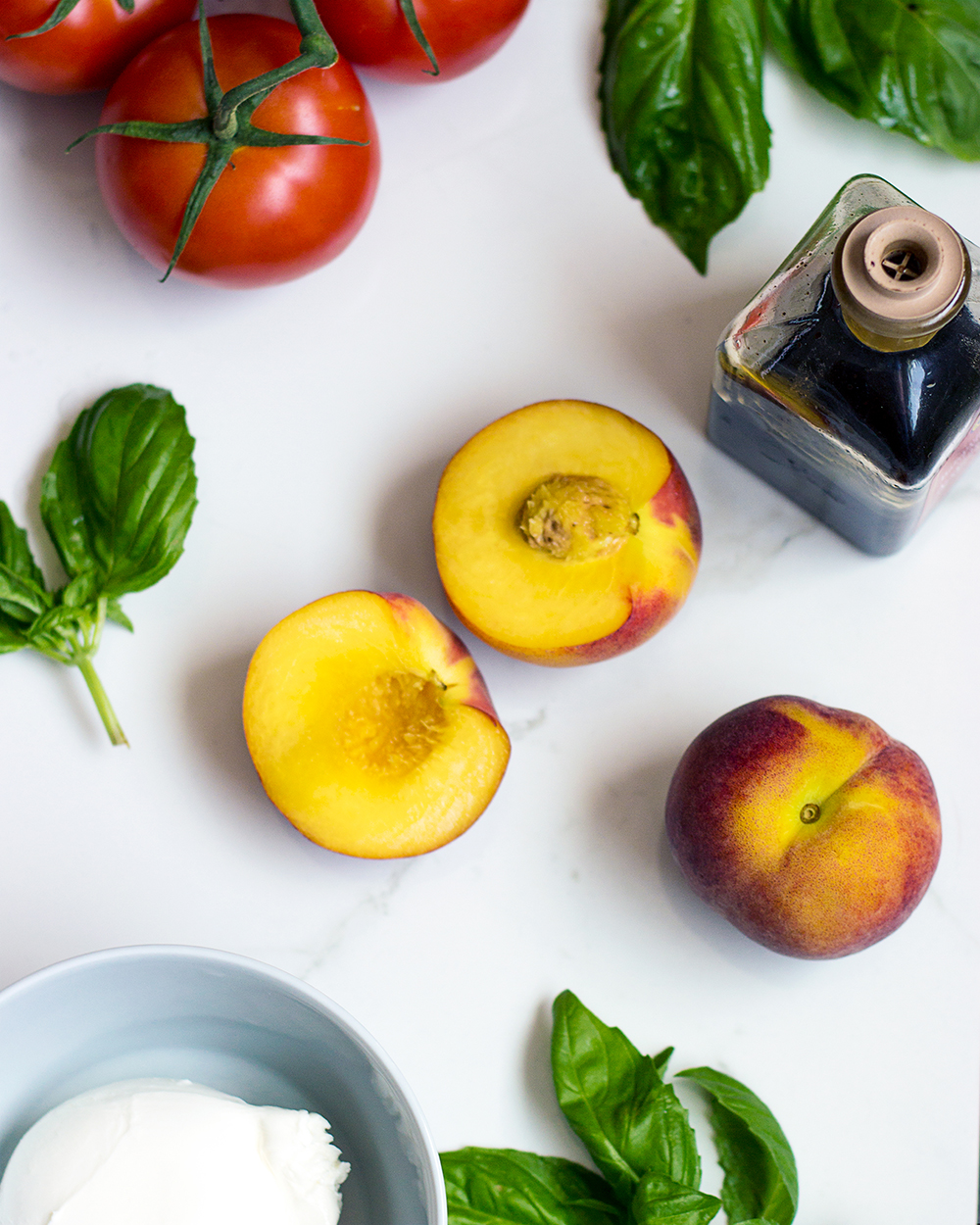 Peach Caprese Salad
Makes 2 meals or 4 appetizers
2 peaches, sliced
2 tomatoes, sliced
Burrata
10-12 leaves fresh basil
1 tbsp balsamic vinegar
1/2 tbsp olive oil
Salt and pepper
Directions:
Arrange peach slices, tomato slices and basil leaves evenly across two plates.

Cut fresh burrata and half and place on top of each salad.

Evenly drizzle balsamic vinegar and olive oil over each salad.

Salt and pepper to taste. Enjoy!