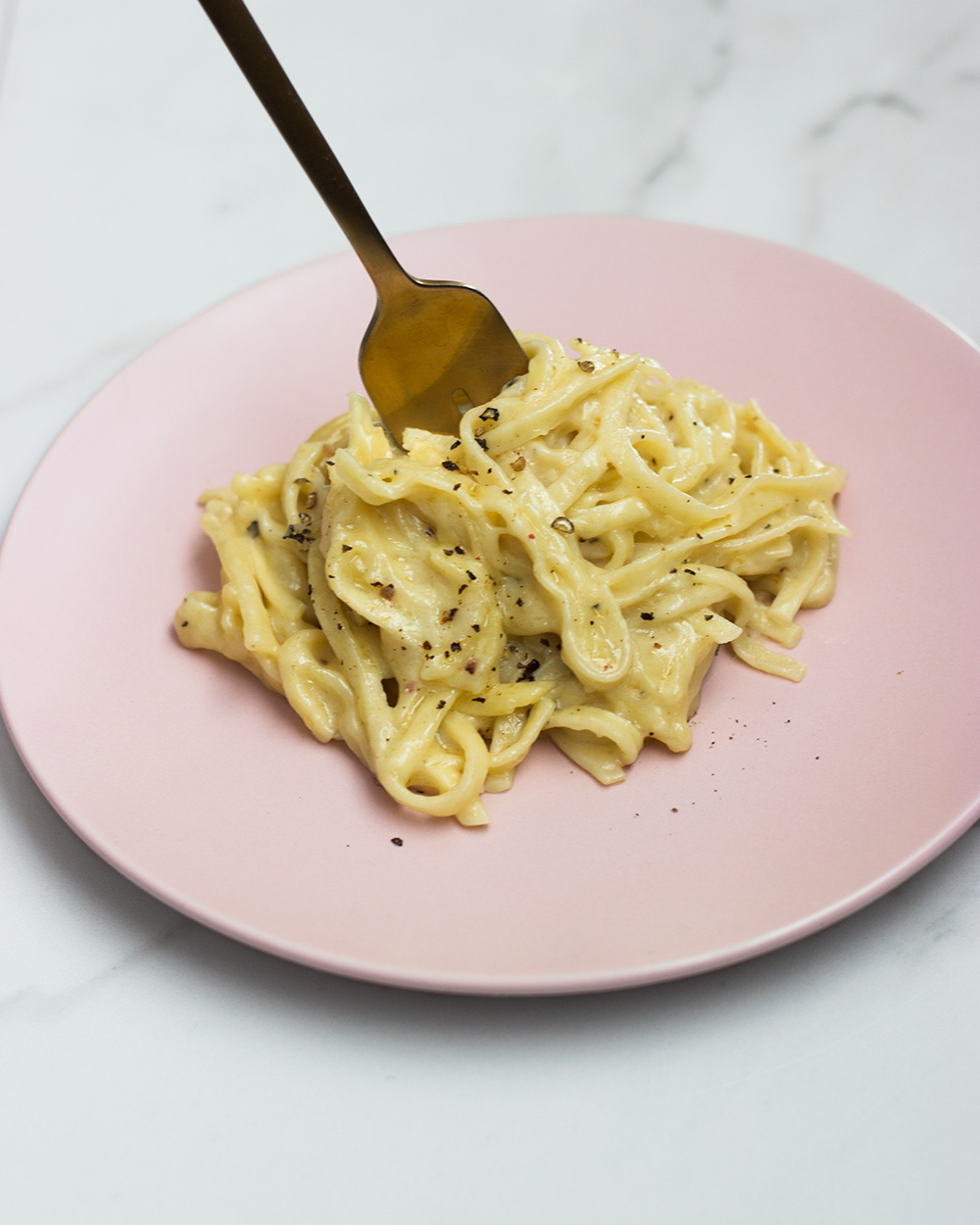 By Jessica Lee
When I posted this recipe on Instagram, my friends lost their minds. I got texts asking how I made it, I got invitations to come over and make it for dinner, and I quickly realized that this dish is a crowd pleaser.
Ok, so that wasn't really a surprise. I LOVE this dish. One of my favorite dinners in town is at Juniper, and they offer a side of Cacio e Pepe. Like as in order a pasta and get a side of buttery, cheesy pasta. That's my kind of place…
So when I was thinking about recipes to share with you guys, this one immediately came to mind. I love how truly easy it is to make, and how elegant it feels. I always serve it with a salad because hello that's a lot of butter and cheese. #balance
The key to this pasta is using fresh noodles. I'm not asking you to make your own, but definitely buy them. I've found them at Whole Foods!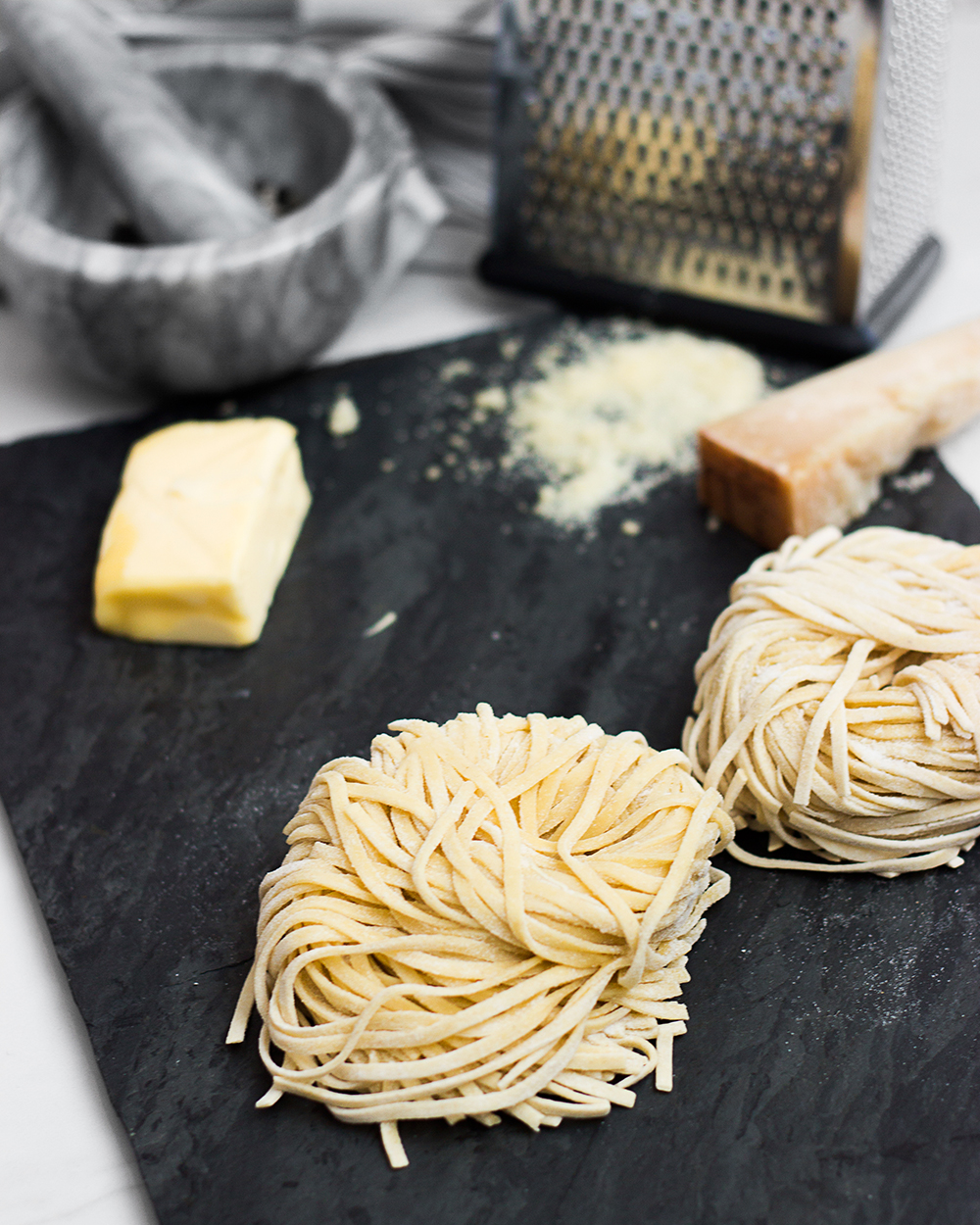 Cacio e Pepe
Recipe adapted from Bon Appetit
Kosher Salt
6 oz. fresh pasta (such as egg tagliolini, bucatini or spaghetti)
3 tbsp. Unsalted butter, cubed, divided
Freshly cracked pepper
1 ¼ cup grated Parmesan
Directions
Bring 3 quarts water to a boil. Season with salt. Add pasta and cook until al dente (about 2 minutes) Drain and reserve ¾ cup pasta water.

While pasta is boiling, melt 2 tbsp butter in large skillet over medium heat. Add pepper and cook, swiriling pan, about one minute.

Add ½ cup pasta water to skillet and bring to a simmer. Add pasta and remaining butter. Reduce heat to low and add parmesan, stirring and tossing until melted. Add more water if pasta seems dry. Top with freshly cracked pepper.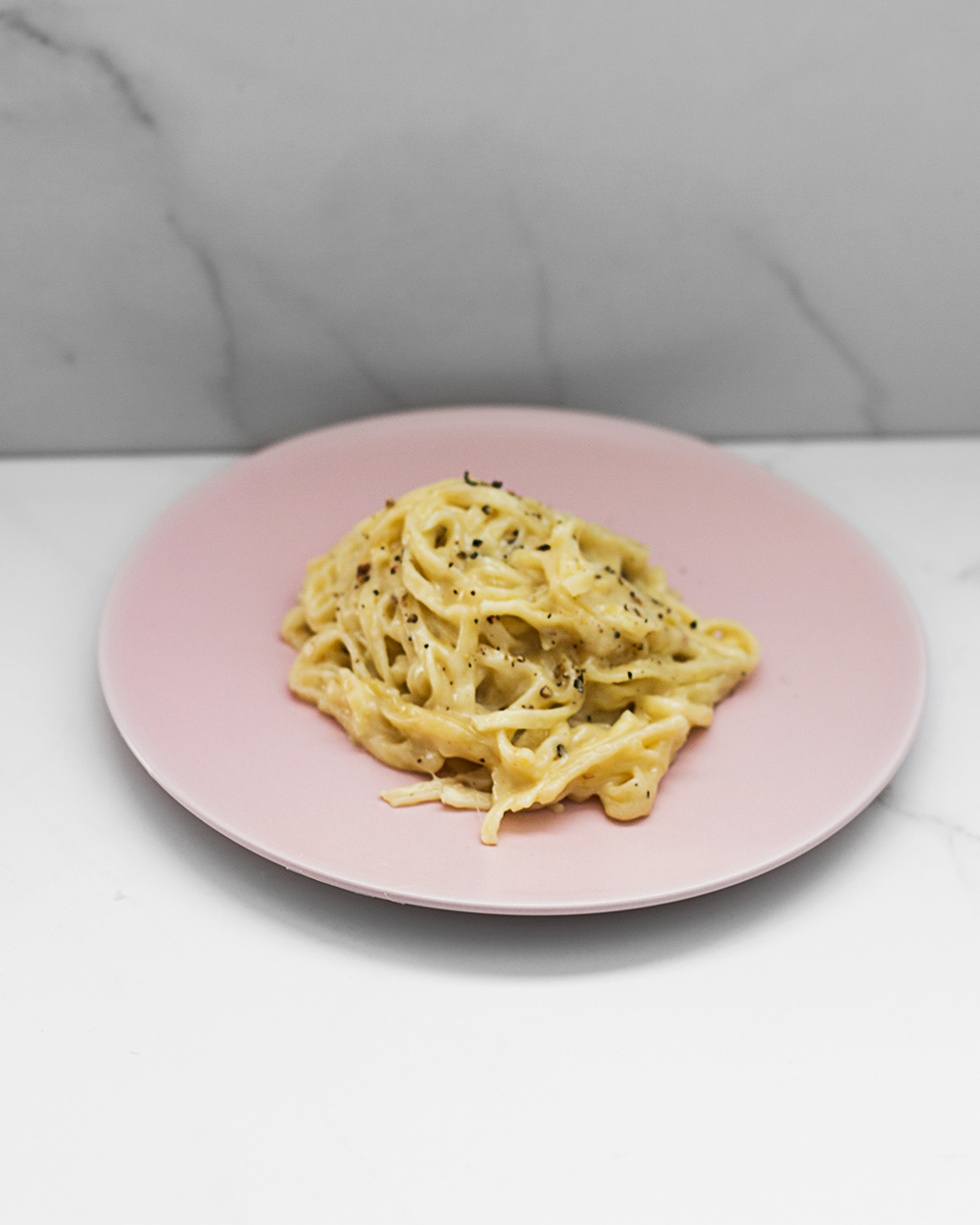 Enjoy! And if you're into pasta (…and who isn't?! 😉 ), you might also like this one (filled with veggies!).