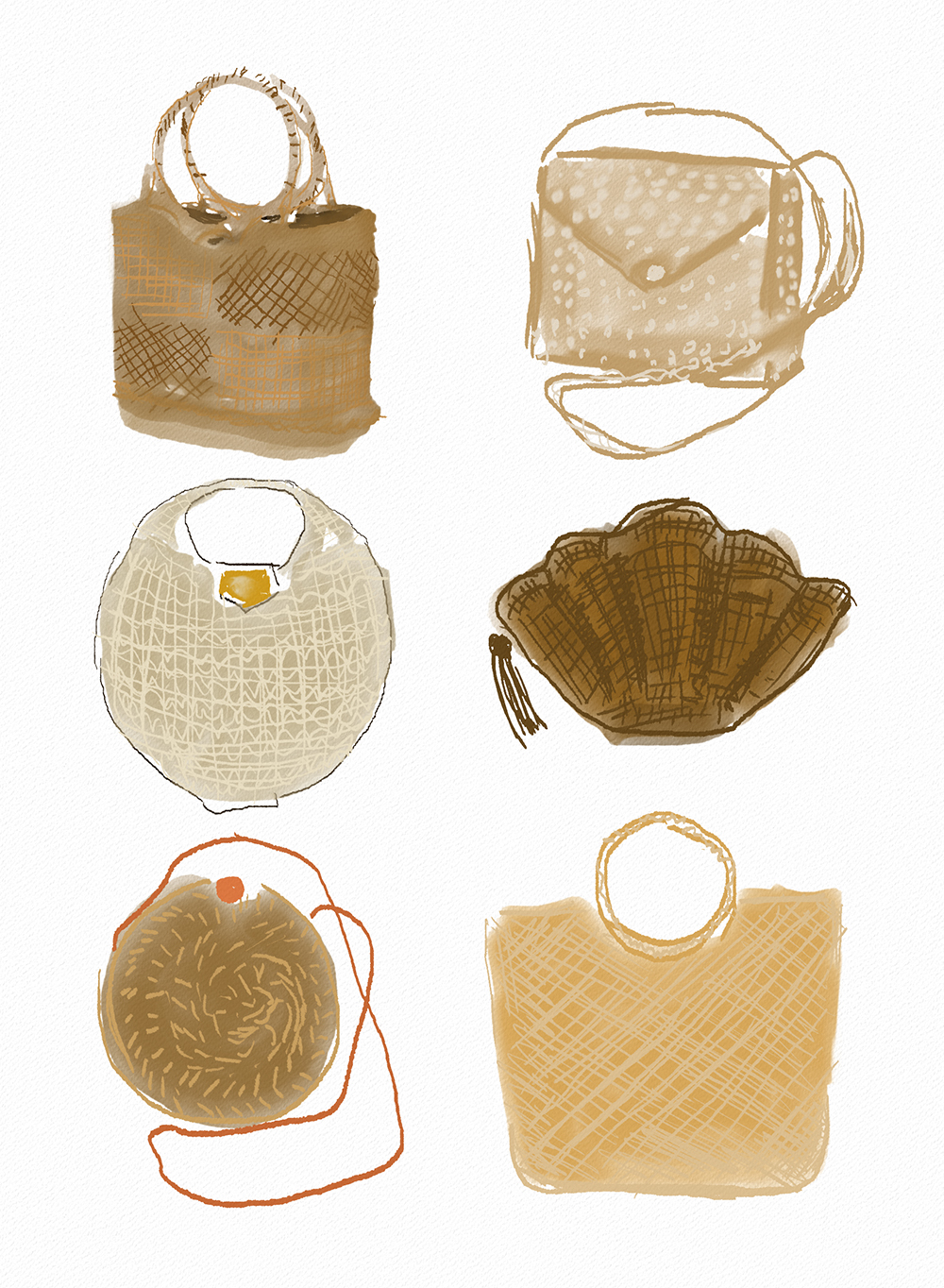 **Illustration by Kimberlee Watson
Ohh those darling straw/wicker/rattan (whatever you want to call it 😉 ) basket bags we keep seeing pop up on Pinterest and our Instagram feeds! They are feminine, a fun handbag change for these warmer months ahead and make for the perfect addition to any look, for any occasion (love that seashell clutch for a beach wedding!). I have a few rattan bags on rotation (you know the ones: see here & here), and I've scoured the Internet to pick a few more fabulous finds for y'all. Let's get to it!
I have always found my rattan handbags on Etsy (…I also love the idea of supporting a small business, too!). I think a couple years ago they weren't quite as popular and the major retailers were not selling them. This season, however, Nordstrom, Shopbop and even Urban Outfitters are carrying some form of the handbag style.
Have you scooped up a spring/summer handbag? I'm linking out to my very favorites below, enjoy! XO
ONE / TWO / THREE / FOUR / FIVE / SIX

SHOP MORE STYLES