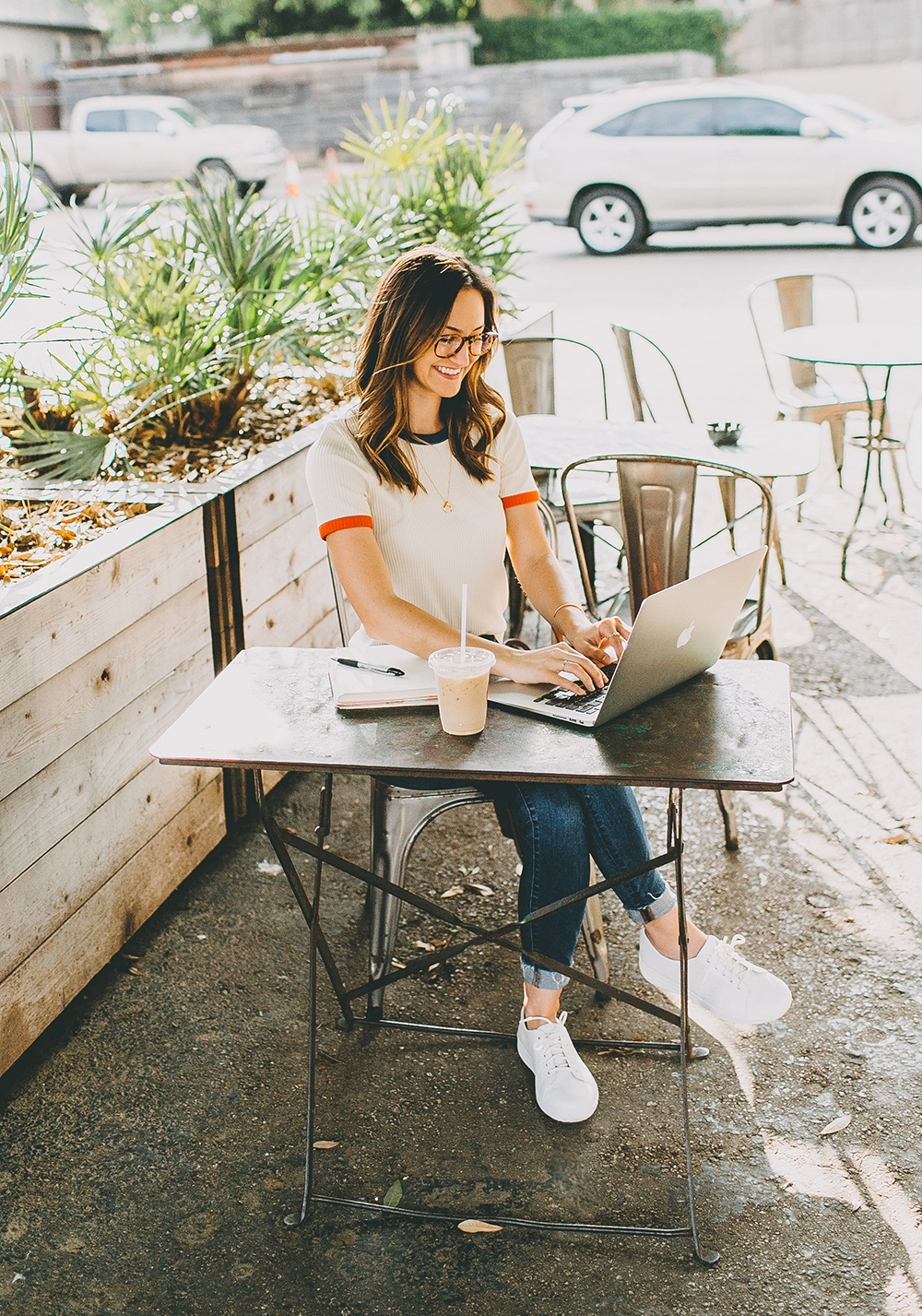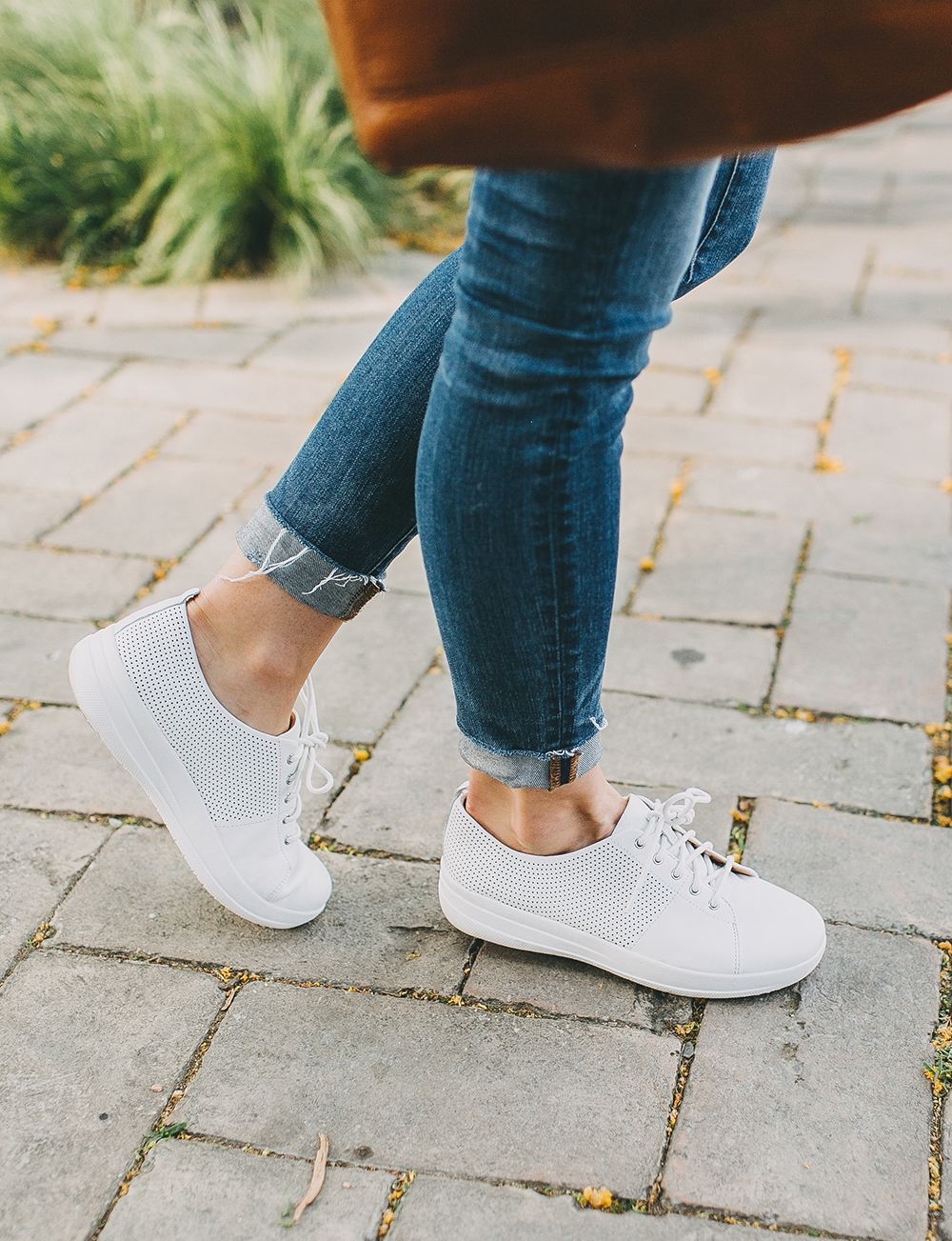 Hey friends! How's your week going? I am truckin' along over here…(true story: the photo above is me in my natural habitat haha). Today I am SO excited to chat about something I am extra passionate about – getting outside and walking throughout the workday! As someone who works on a computer the majority of my day (…it may appear that I am a girl about town, laughing while drinking coffee without a care in the world… 😉 …however I am sorry to break it to you but that's about 1% of what bloggers do!), it is SO helpful to take a mental and physical break and get some movement outside.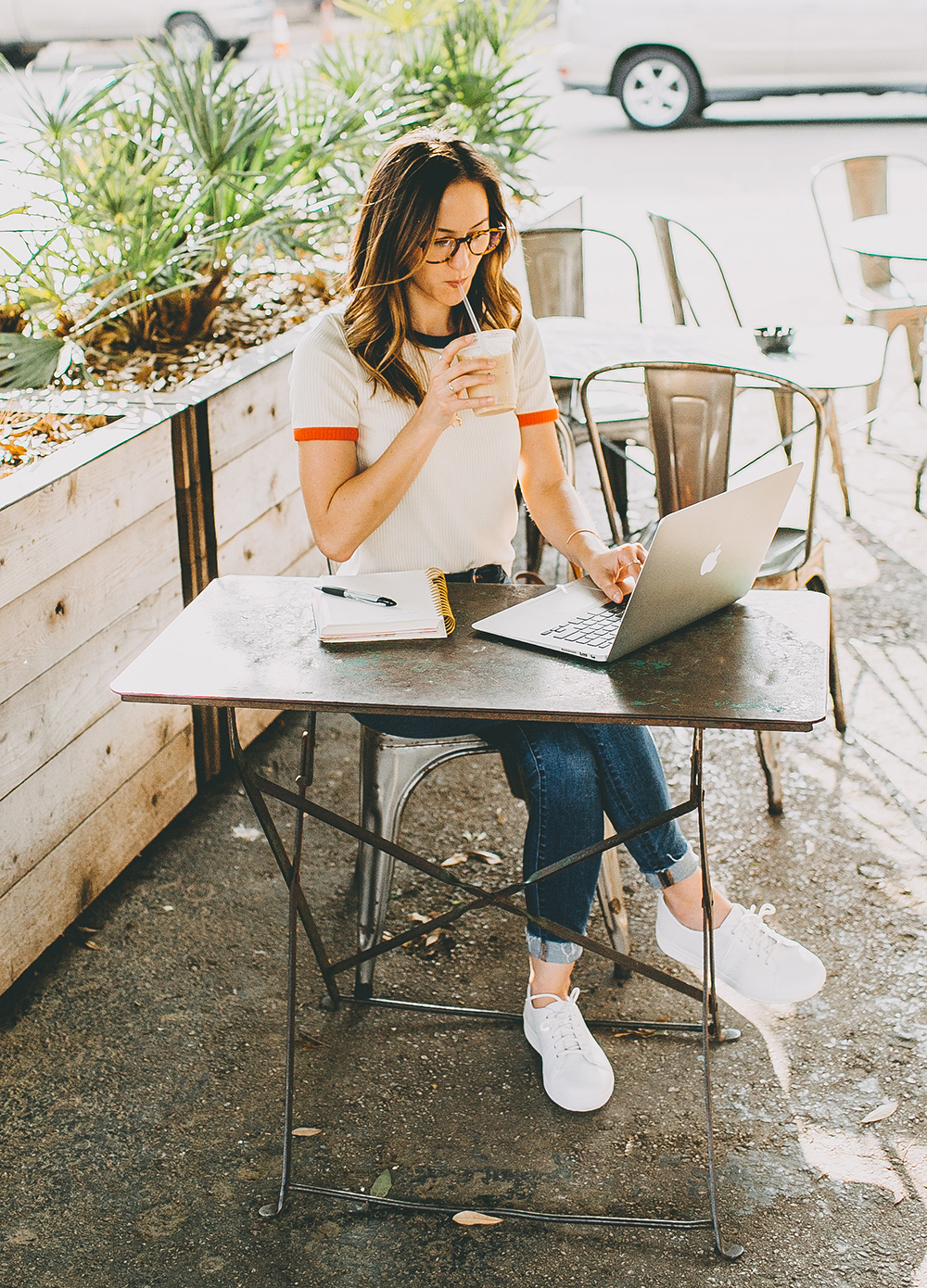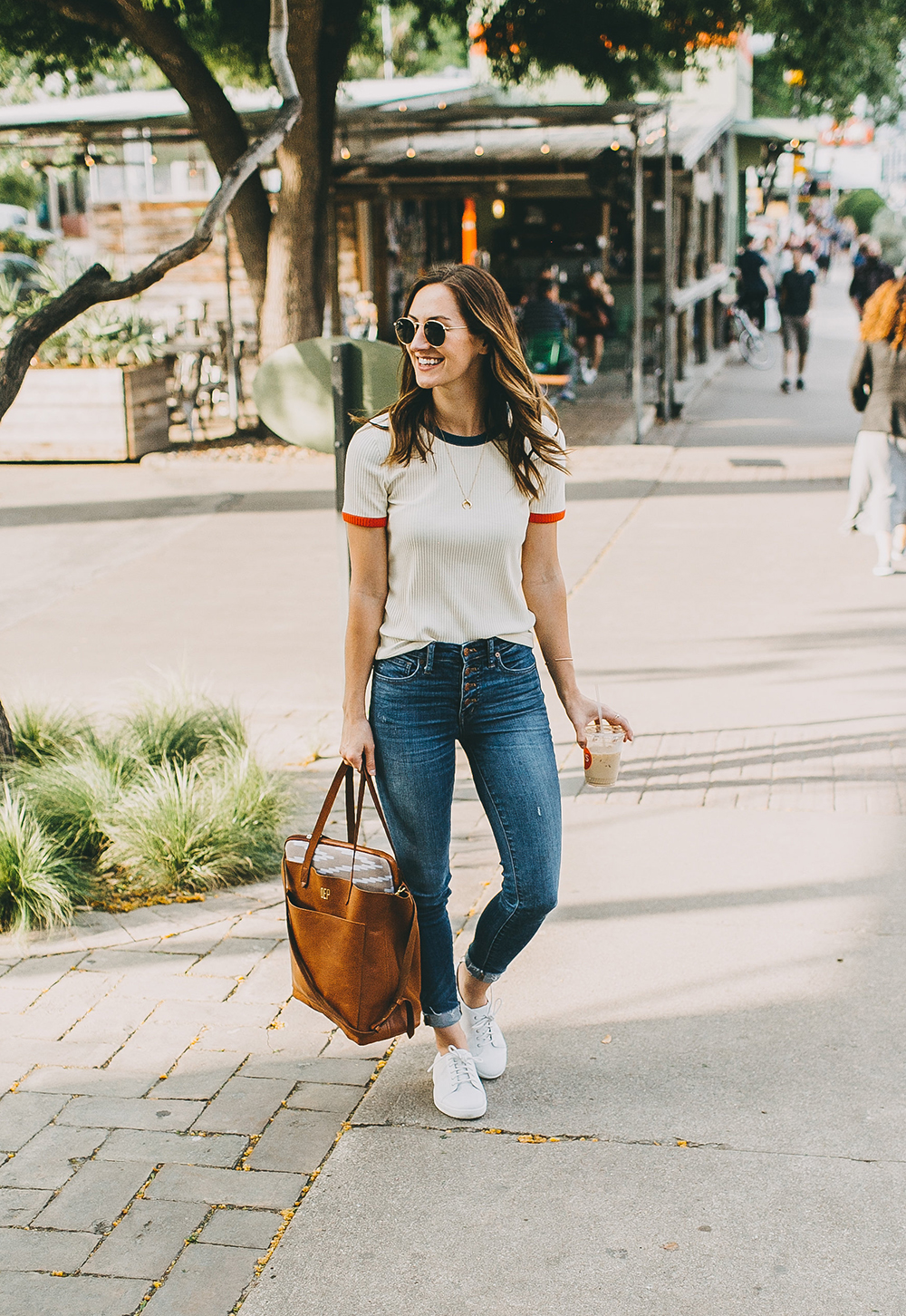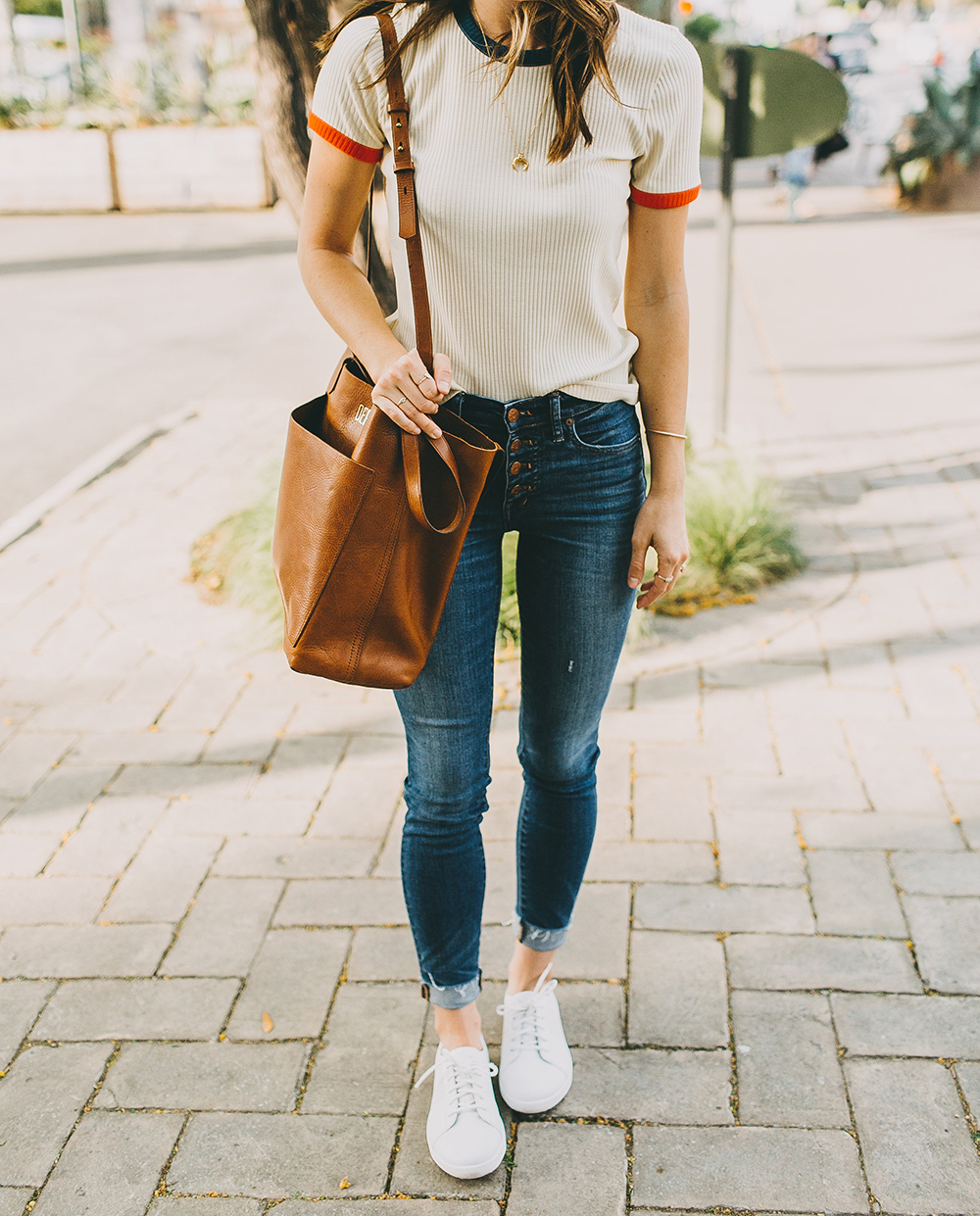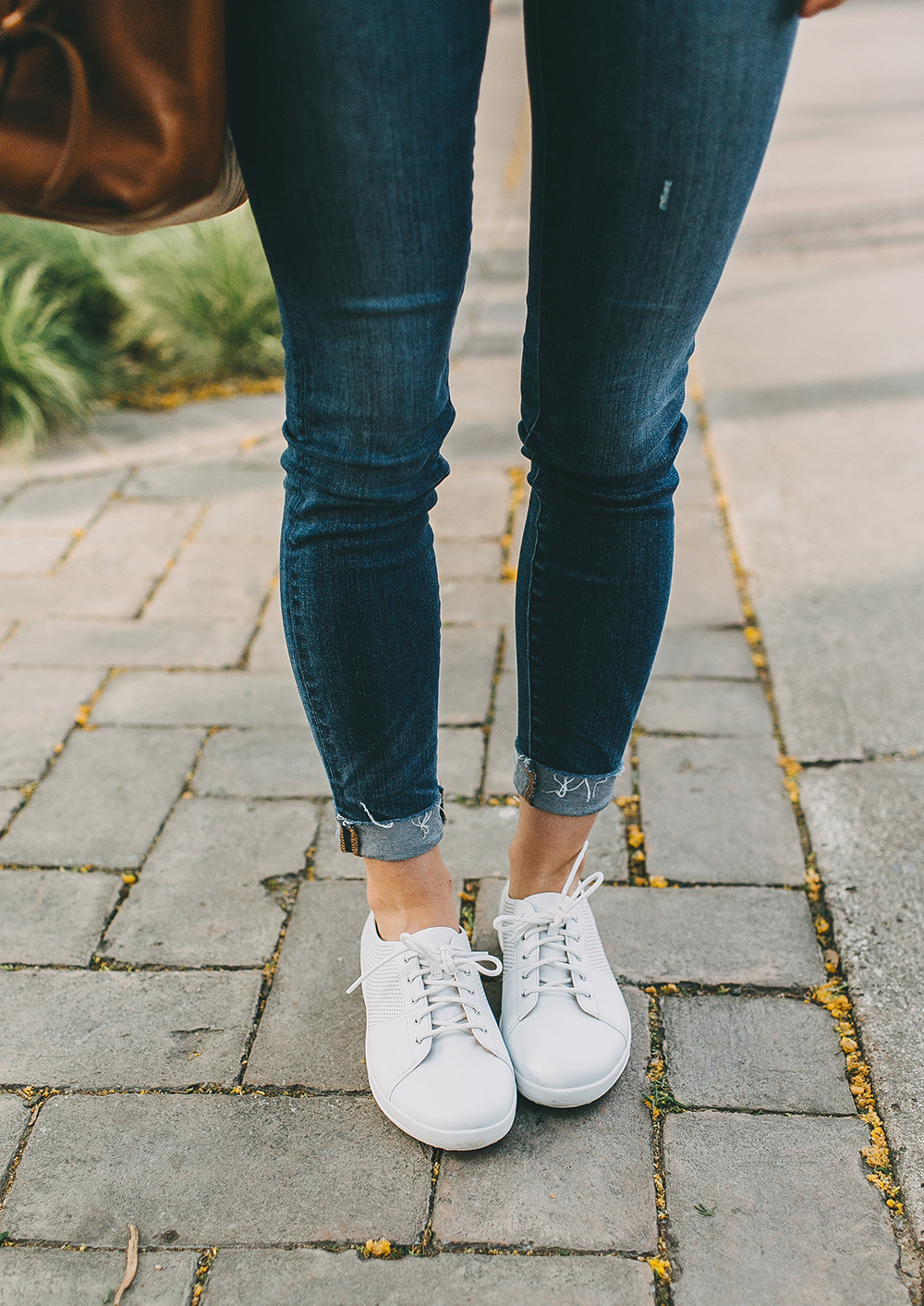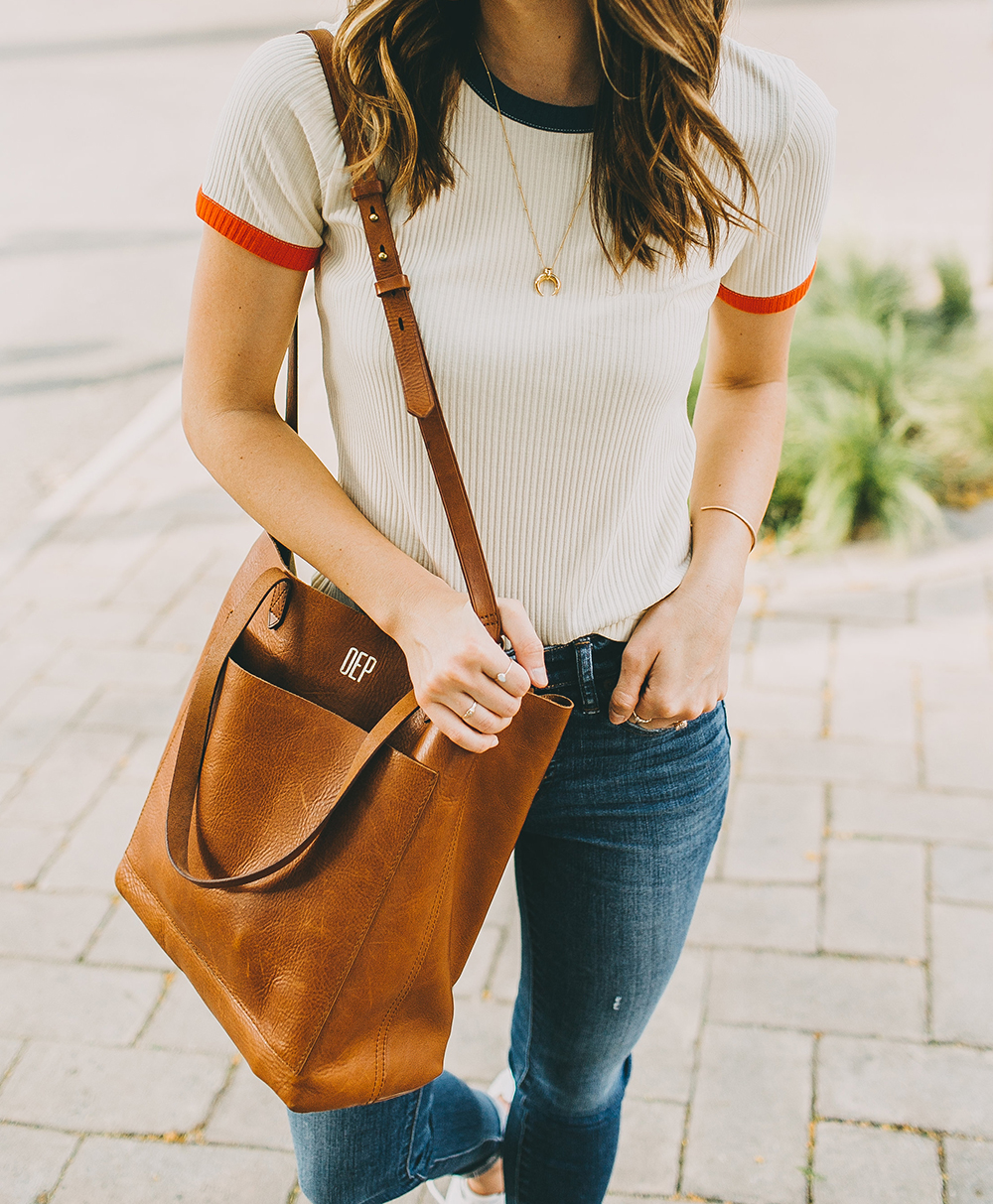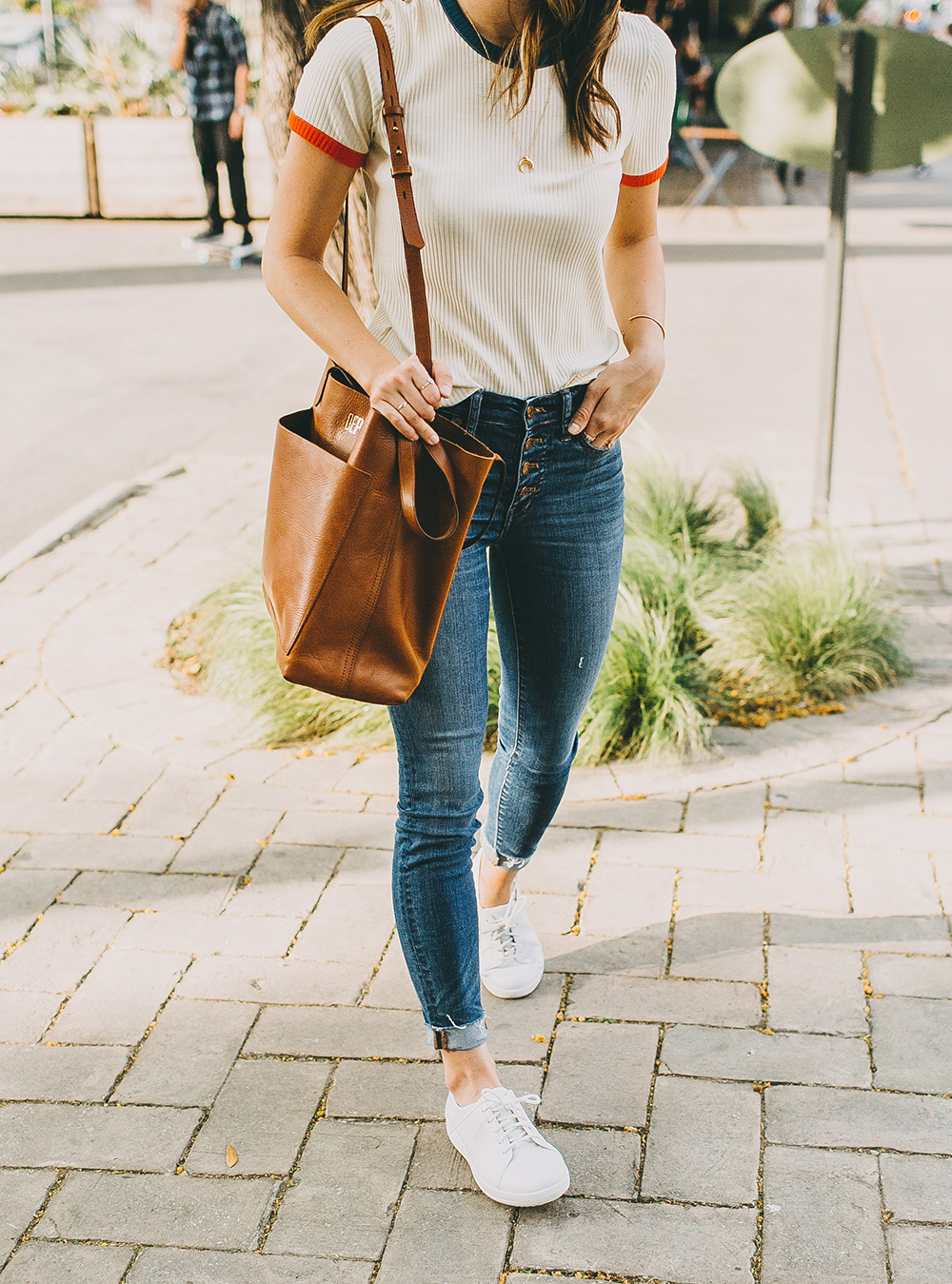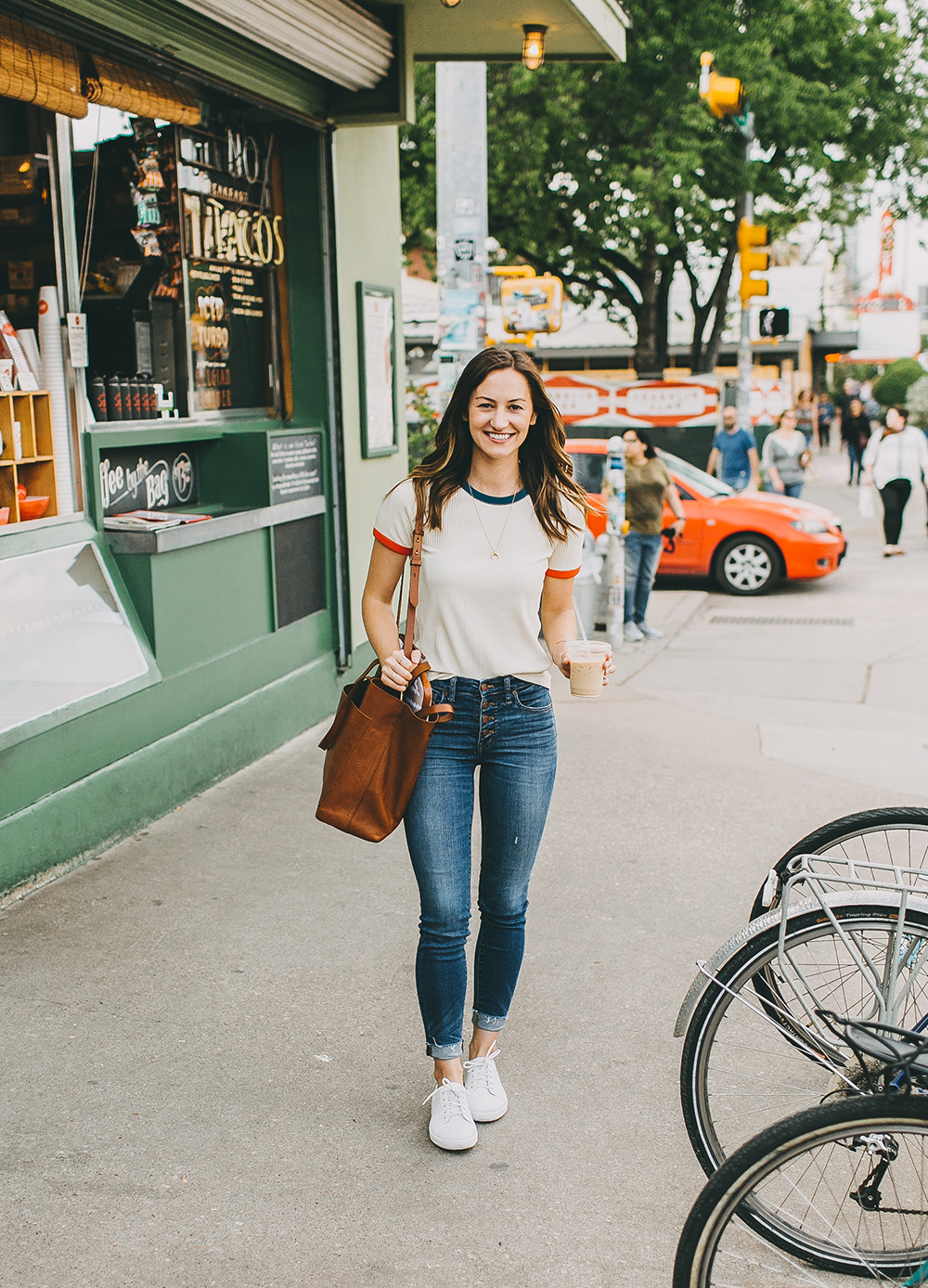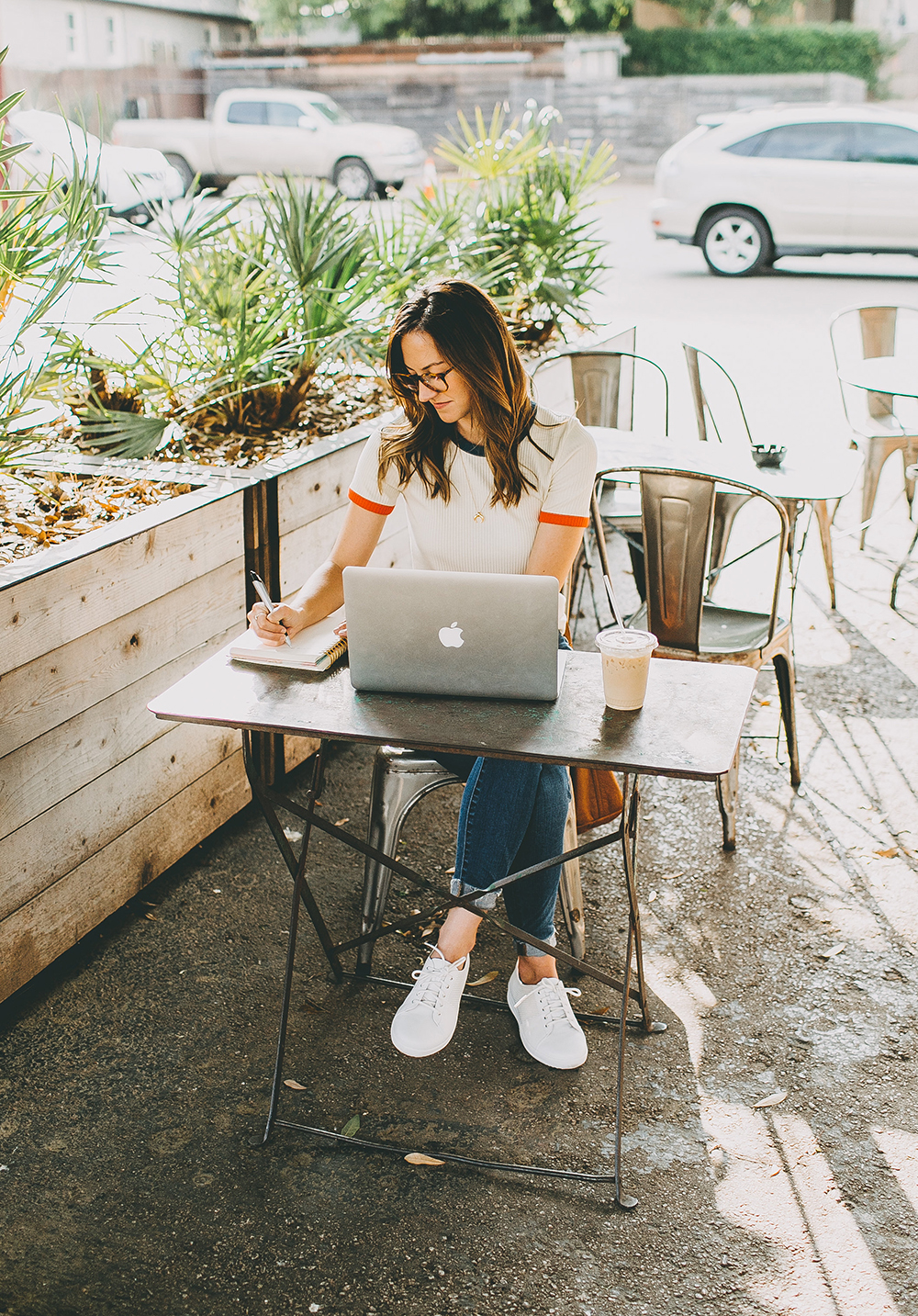 Did you notice those gorgeous white kicks I'm wearing? First off, they are seriously THE most comfortable sneakers I have ever worn (…and they will definitely be making an appearance…or a dozen, while we're in Japan next week!) and two, they're by FitFlop, a brand that specializes in fashionable, comfortable footwear. My shoes are the F-Sporty and they are extra lightweight (…super great for travel) and super cushiony – doesn't get better than that…not to mention they are adorable!
April 6th marks FitFlop's International Walk To Work Day – encouraging healthier habits by way of walking to work, taking a stroll on your lunch break or simply making an effort to take more steps throughout your day. The key to an enjoyable stroll? Shoes that keep you comfortable!
A couple of interesting facts about the power of walking…
– Just 20 minutes of daily walking can reduce the risk of premature death by almost a third.
– According to a research study from Stanford University, walking boosts creative output by an average of 60 percent.
More than ever, I have noticed people close to me taking daily walks and reaping the benefits! My sister takes a long, daily stroll after she gets out of class and before she picks up her daughter from elementary school. She always calls me during this time and seems lighter and happier to simply be moving and outside – fresh air and sunlight can make such a difference. My neighbor is 90 years old and she takes two walks daily – one in the morning and one before sunset. She is a tiny little button and SO healthy… it's incredibly inspiring to watch her in action.
Though I can't "walk to work" since I work from home or a coffeehouse most of the time, I can definitely make the effort to get up and walk around either my neighborhood or whichever area I am working in throughout the day! We shot this post at Jo's Coffee on South Congress and it's probably my favorite place to take a mental break and get in a walk up and down the avenue after putting in some time on my computer. If I am at home, I'll find a stopping point, grab Watson and take him for a walk around the block. I always feel revived and ready to tackle more on my to-do list after some time spent moving outside.
Will you join me in taking a walk today? I will certainly be joining the movement – and making a habit of it, too!
Linking to more of my favorite FitFlop shoes below (…SO many cute options!!), can't recommend this brand enough and LOVE what they stand for! Happy walking, gals! XO
**Photos by Anna Szczekutowicz Photography

A big thank you to FitFlop for sponsoring this post! All opinions are my own.