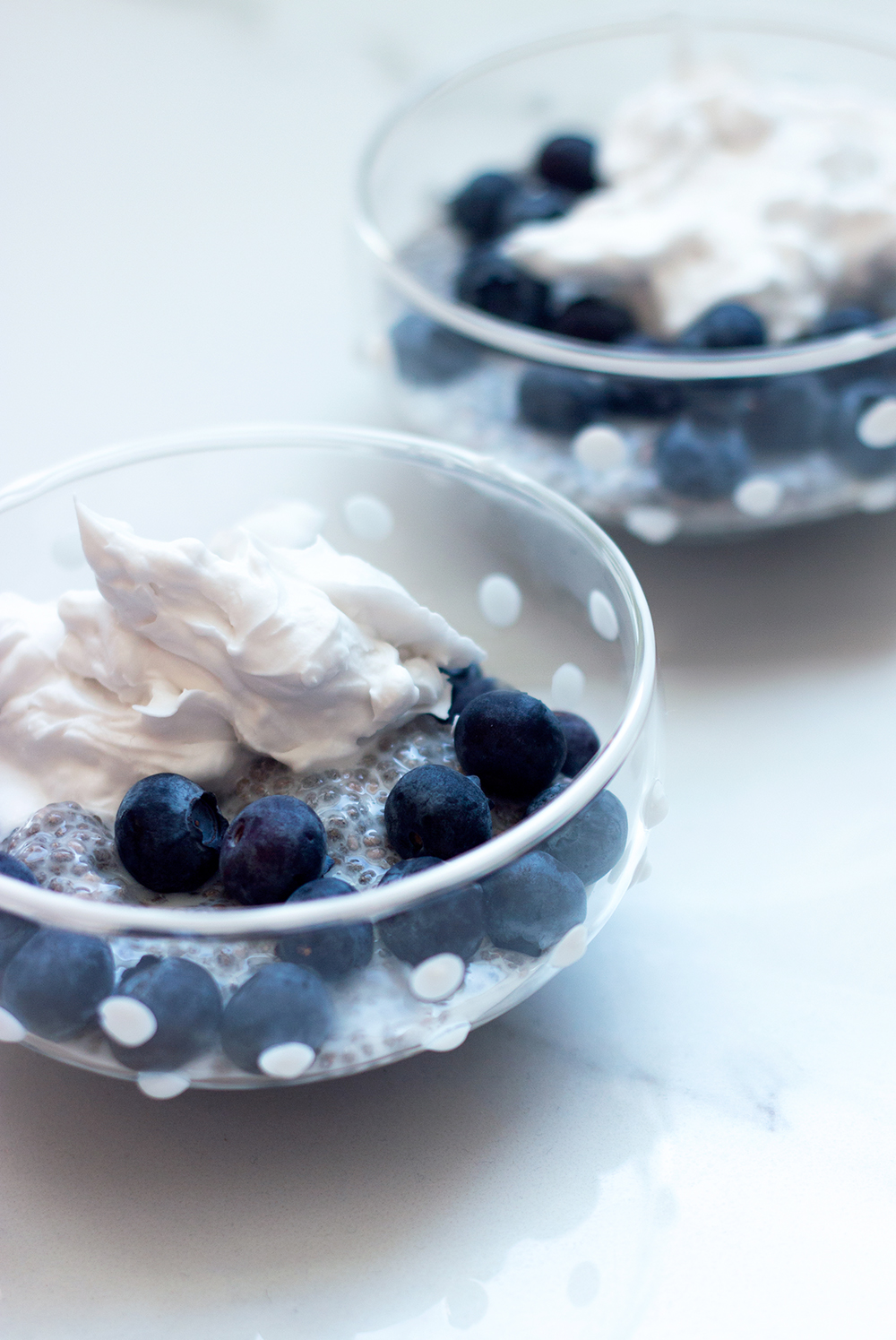 By Jessica Lee
The next few months are going to be go, go, go for me. I've got a bachelorette party that I planned for a friend, her wedding and two separate groups of friends visiting. It's a lot, but I'm super excited. That said, when I've got a lot going on, breakfast tends to get pushed to the back burner.
Insert, chia pudding…
It took me awhile to come around to chia pudding. The texture takes some getting used to, but once I found a recipe I liked, there was no turning back. It's incredibly easy to make a big batch, which makes it perfect as a grab-and-go meal.
The key to great chia pudding is the toppings. Here I topped it with blueberries and coconut whip, but feel free to mix it up. I love adding homemade granola and lots of fresh fruit.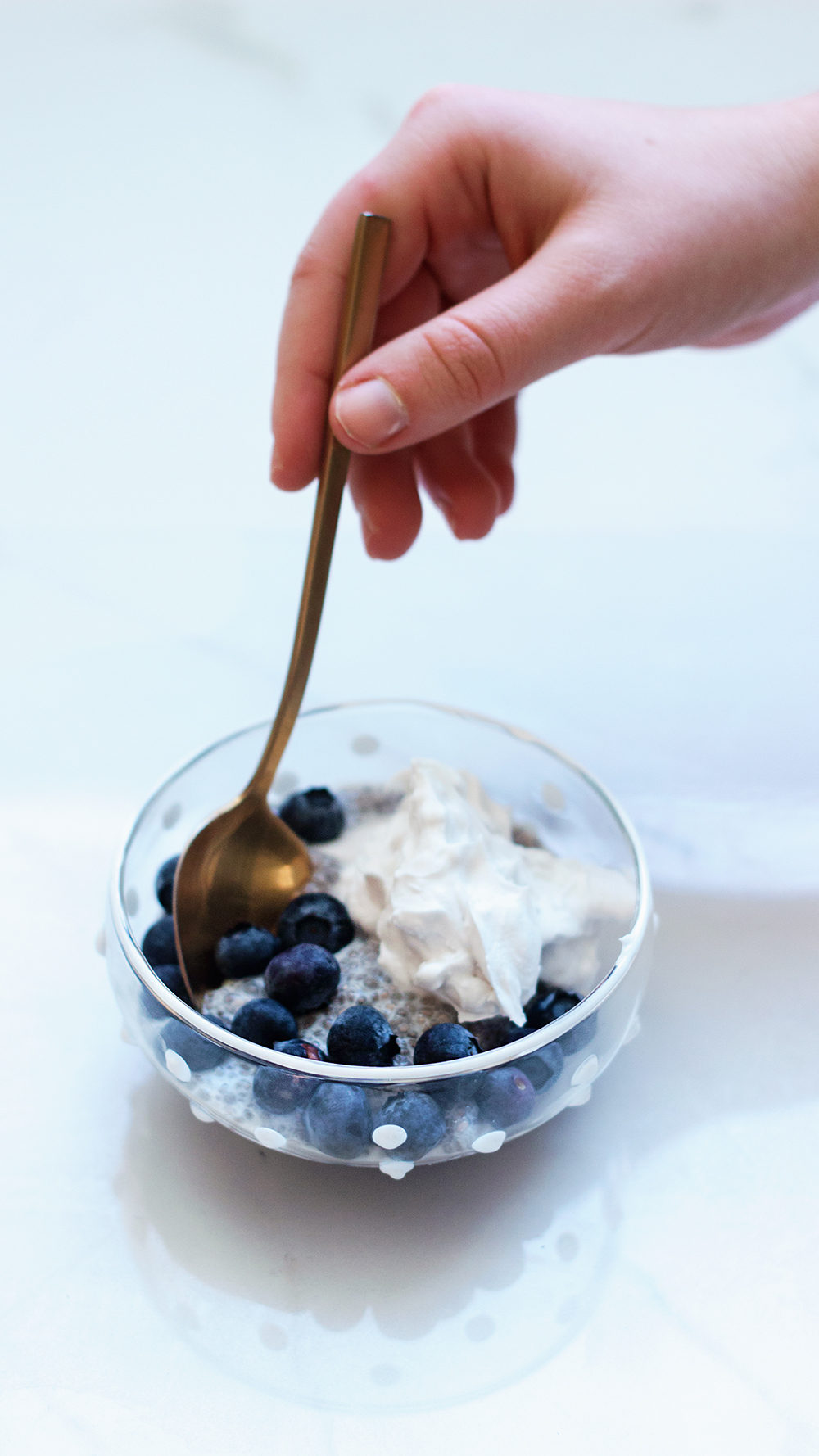 Chia Pudding
makes 2 servings
6 tbsp chia seeds
5 tsp maple syrup
1 1/2 cup unsweetened almond milk
1 medium ripe banana, mashed
Coconut Whip (recipe below)
Blueberries (or whatever fresh fruit you have)
Directions
Mash banana in a bowl. Transfer to Mason jar.

Add chia seeds, maple syrup and almond milk. Gently mix.

Chill overnight in refrigerator. Top with coconut whip and fresh fruit.
Coconut Whip
1 can coconut milk (full fat), chilled overnight
1 tbsp powdered sugar
1 tsp vanilla
Directions
Chill coconut milk in refrigerator overnight. (I keep the can in the back of the fridge where it's the coldest.)

Open the can and scoop out the creamy coconut solid and leaving out the coconut water at the bottom.

Using a stand mixer or hand mixer, blend coconut milk with powdered sugar and vanilla on high for about 20 seconds until peaks start to form.
Enjoy!
Looking for more delicious recipe ideas by Jess? You'll love these…
1. Curry Cauliflower Soup
2. The Ultimate Avocado Toast
3. Kale Salad with Roasted Delicata Squash
4. Easy Vegetarian Ramen