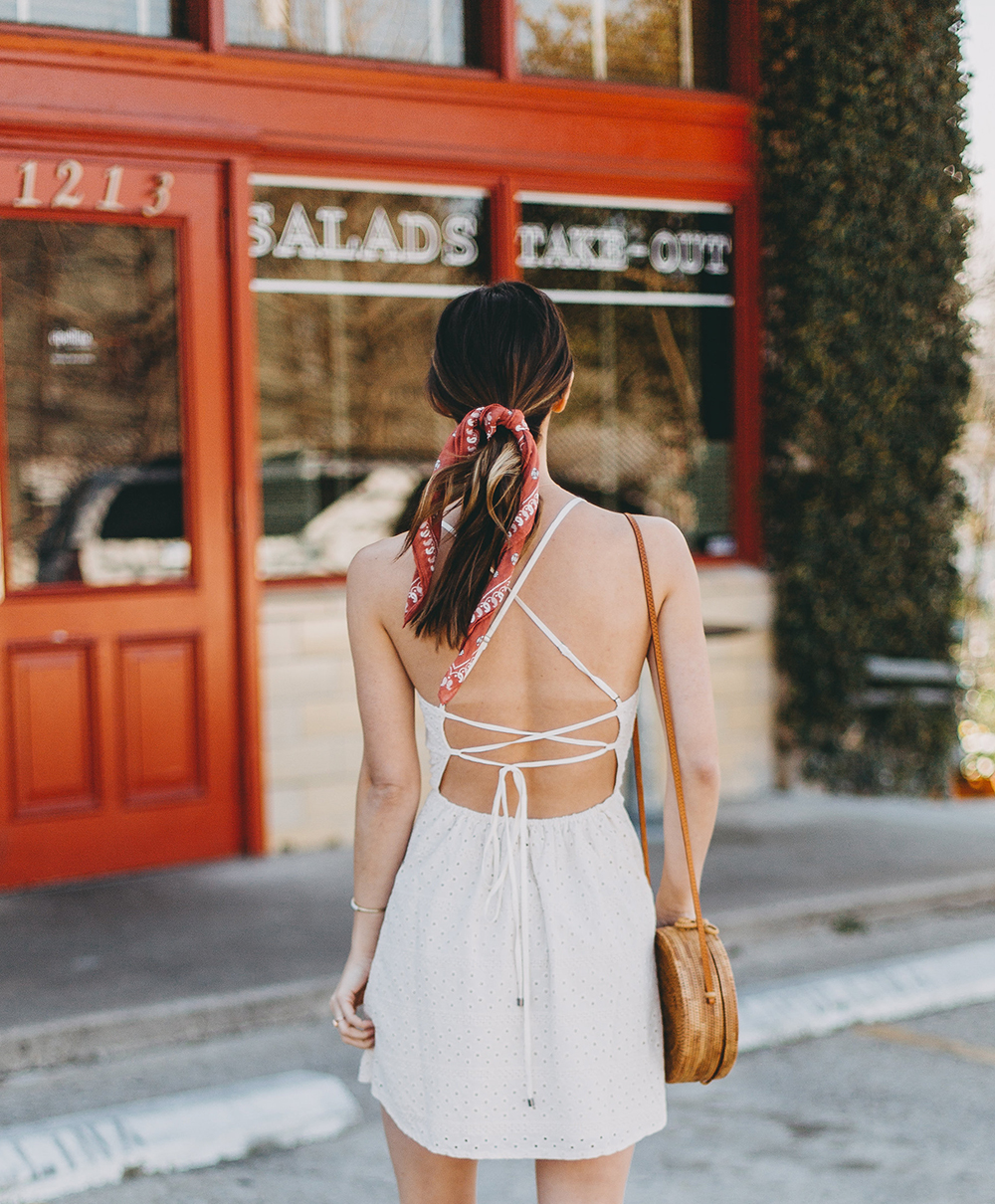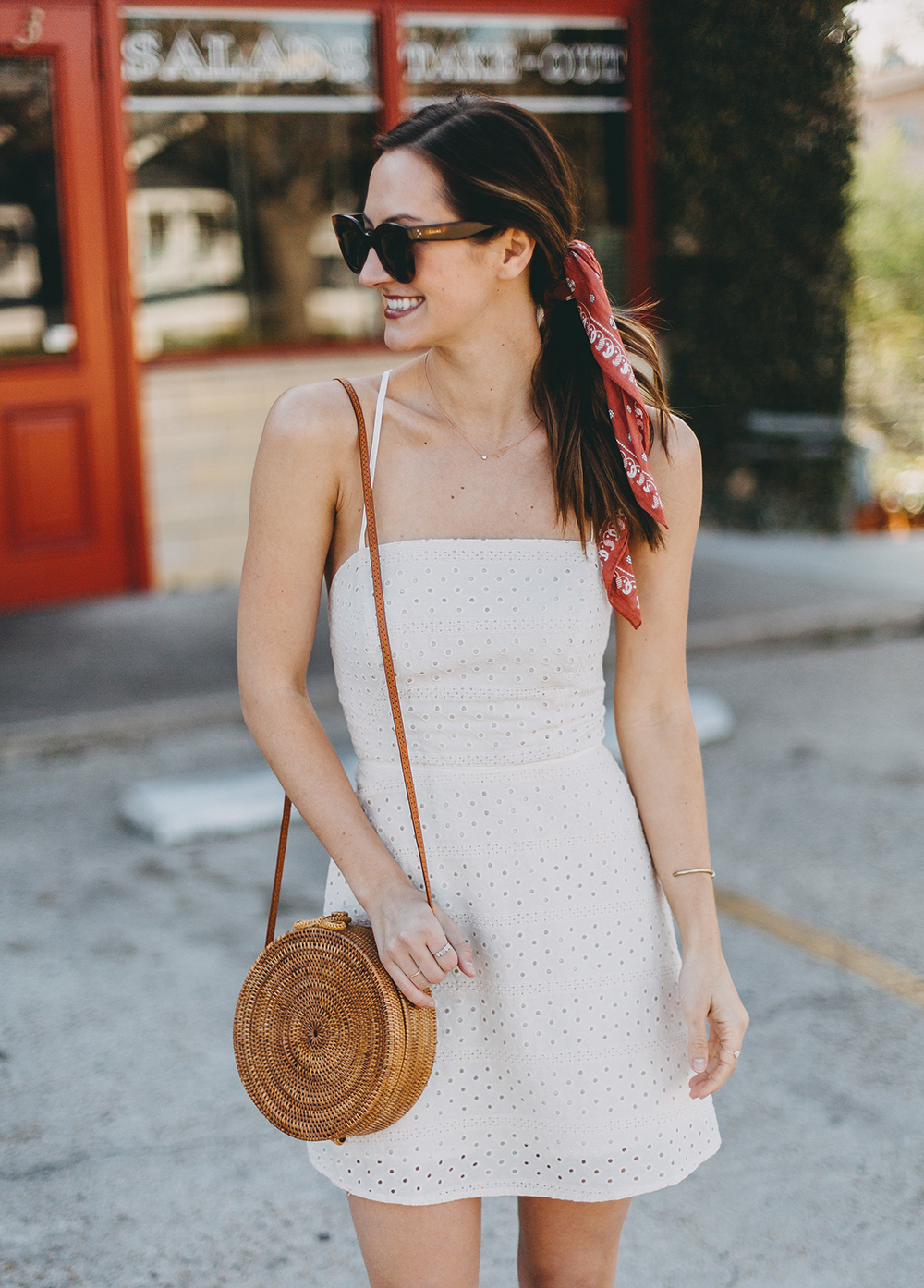 (…Heyy Australia tan lines! 😉 ). What to do when it's 85 and sunny in Austin? Throw on the cutest little eyelet dress and snap some pics! (…I mean, that's totally "normal," right? 😉 ). My job is super strange and lots of people stare while I shoot blog photos (*facepalm* – aaand no, it has never not felt award…four years into it!),  buuuut no lie, it's really fun to share such darling clothing with y'all!! I feel like my everyday outfits consist of tees, jeans and cute kicks, so when I find a dress that I really love, it feels extra special! This one (and the others I am linking to at the end of this post) definitely have me excited for these warm spring days…and perhaps some fun date outfits, too! (…Hey Blake, are you reading this? 😉 ).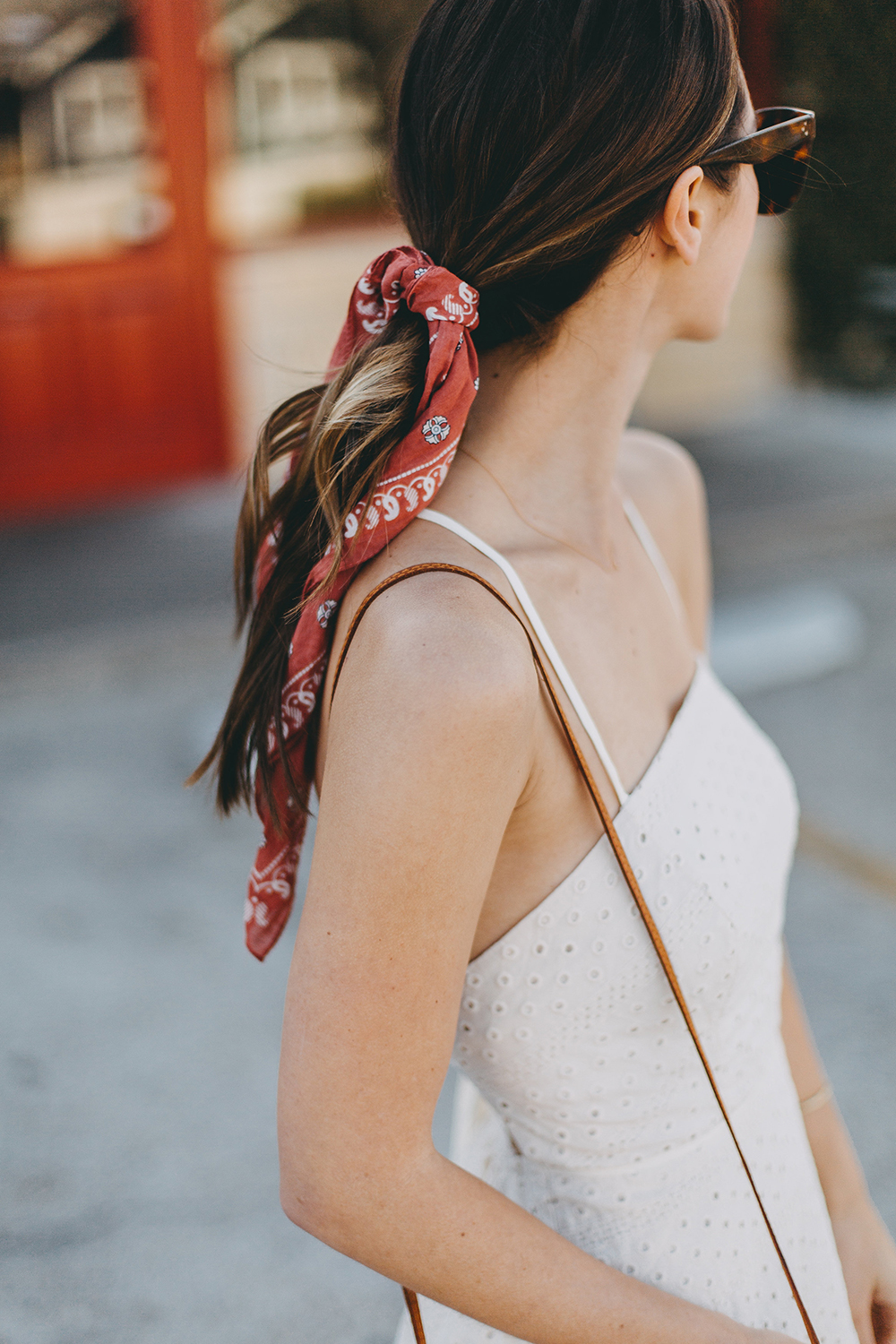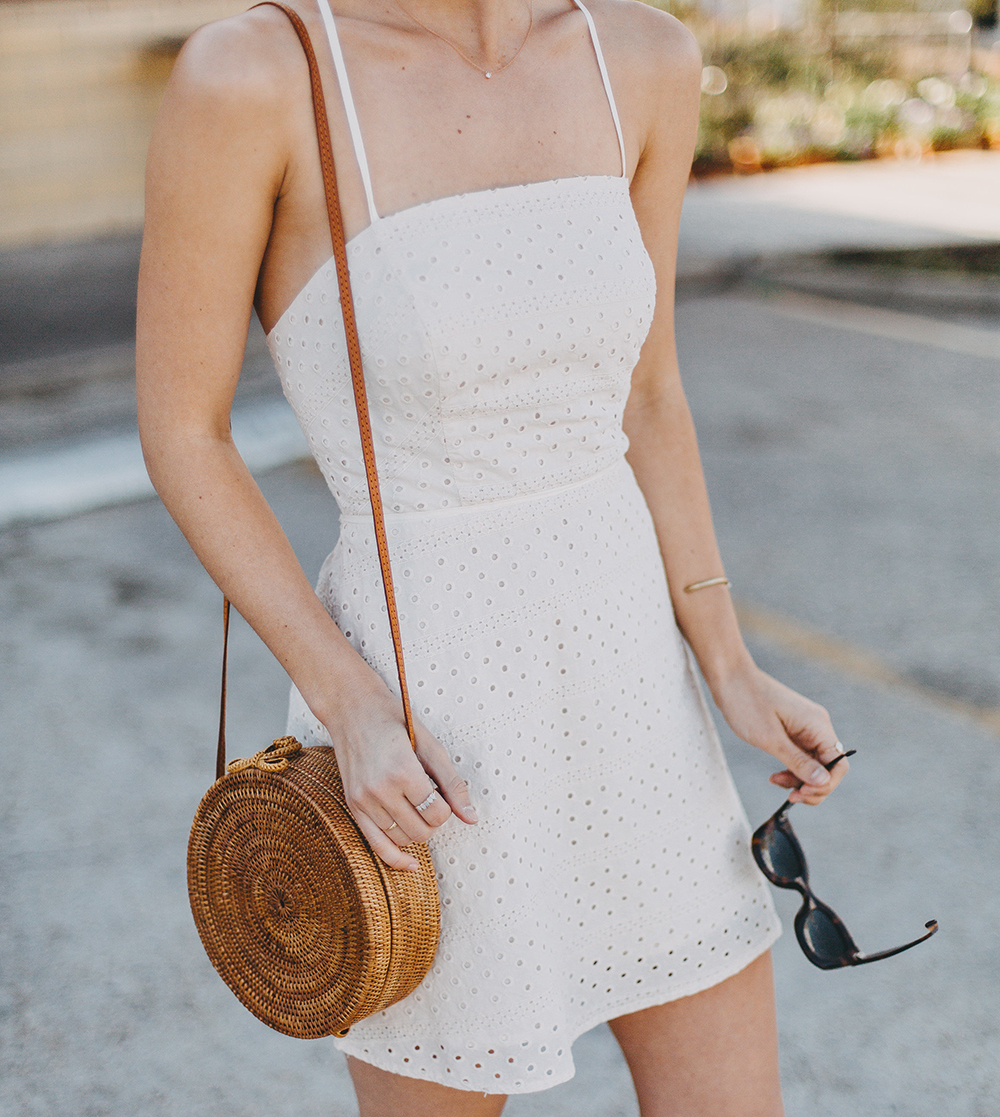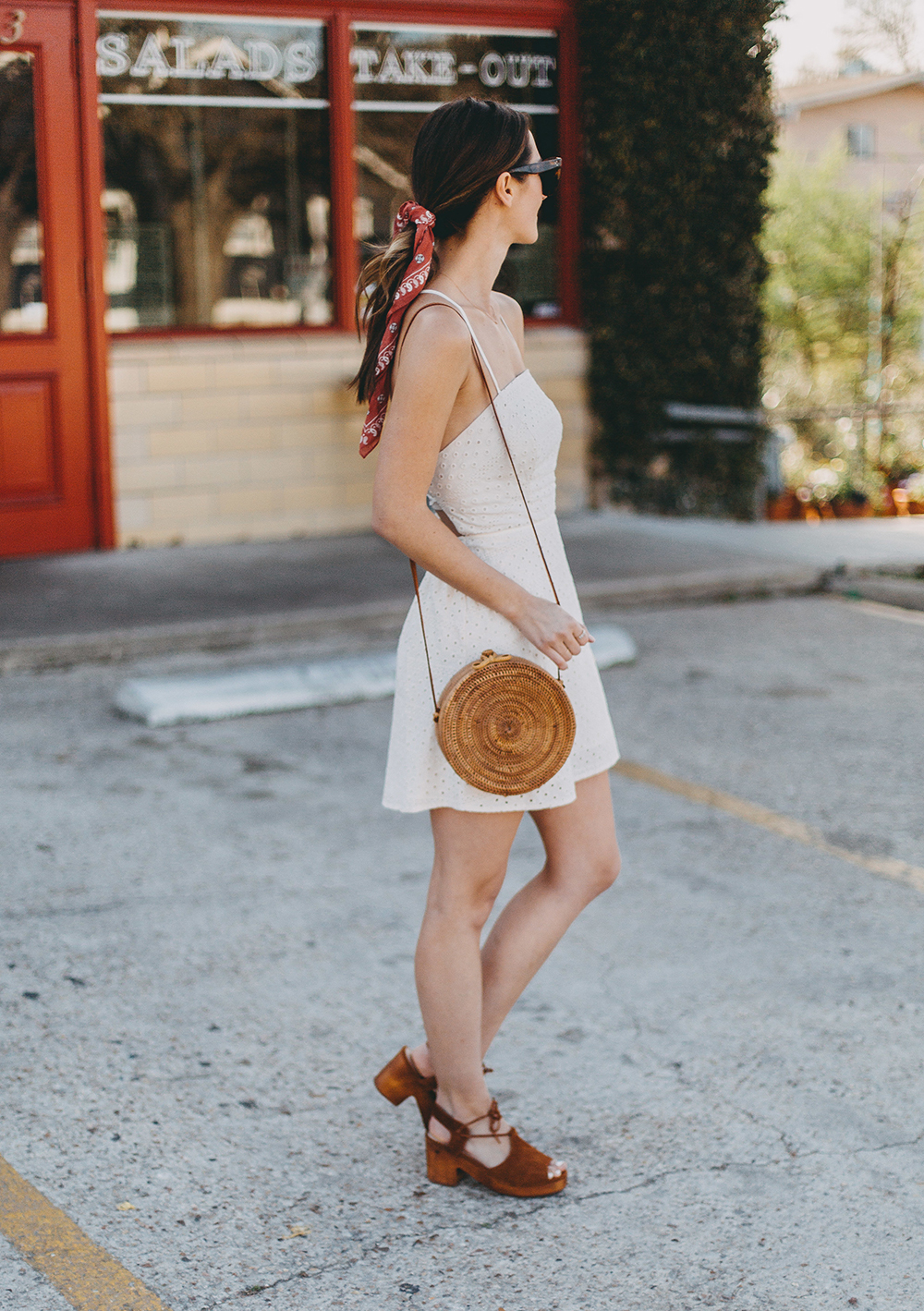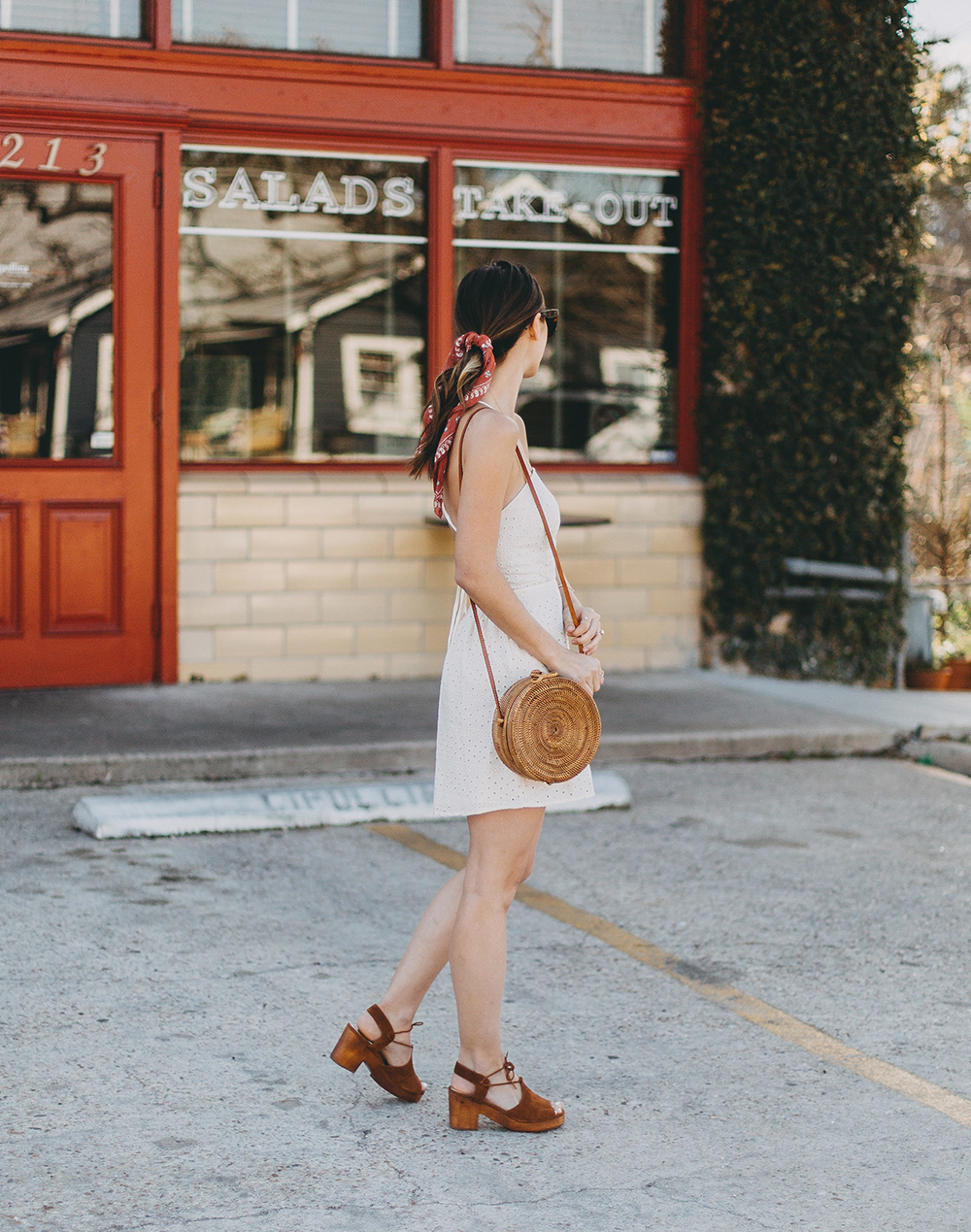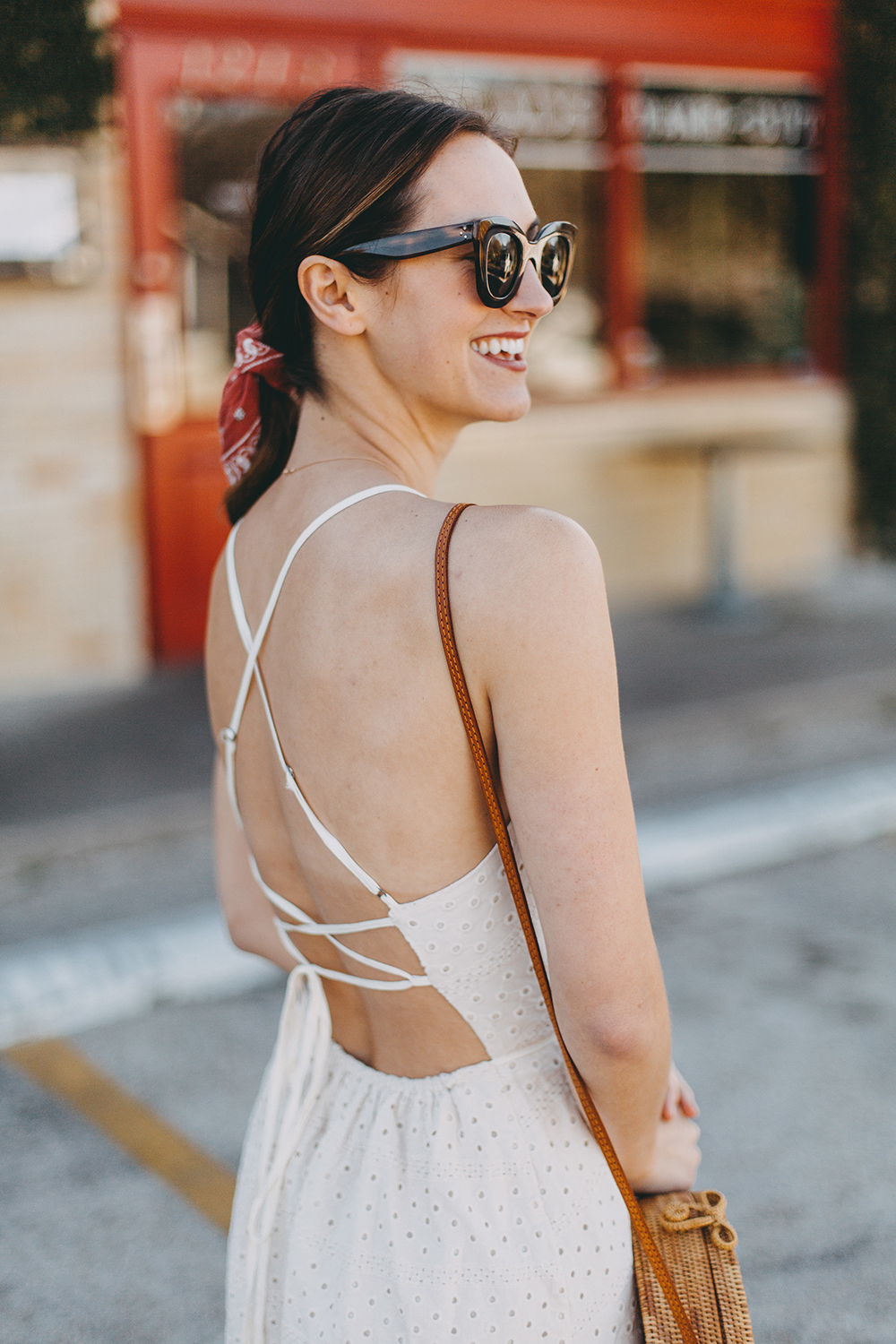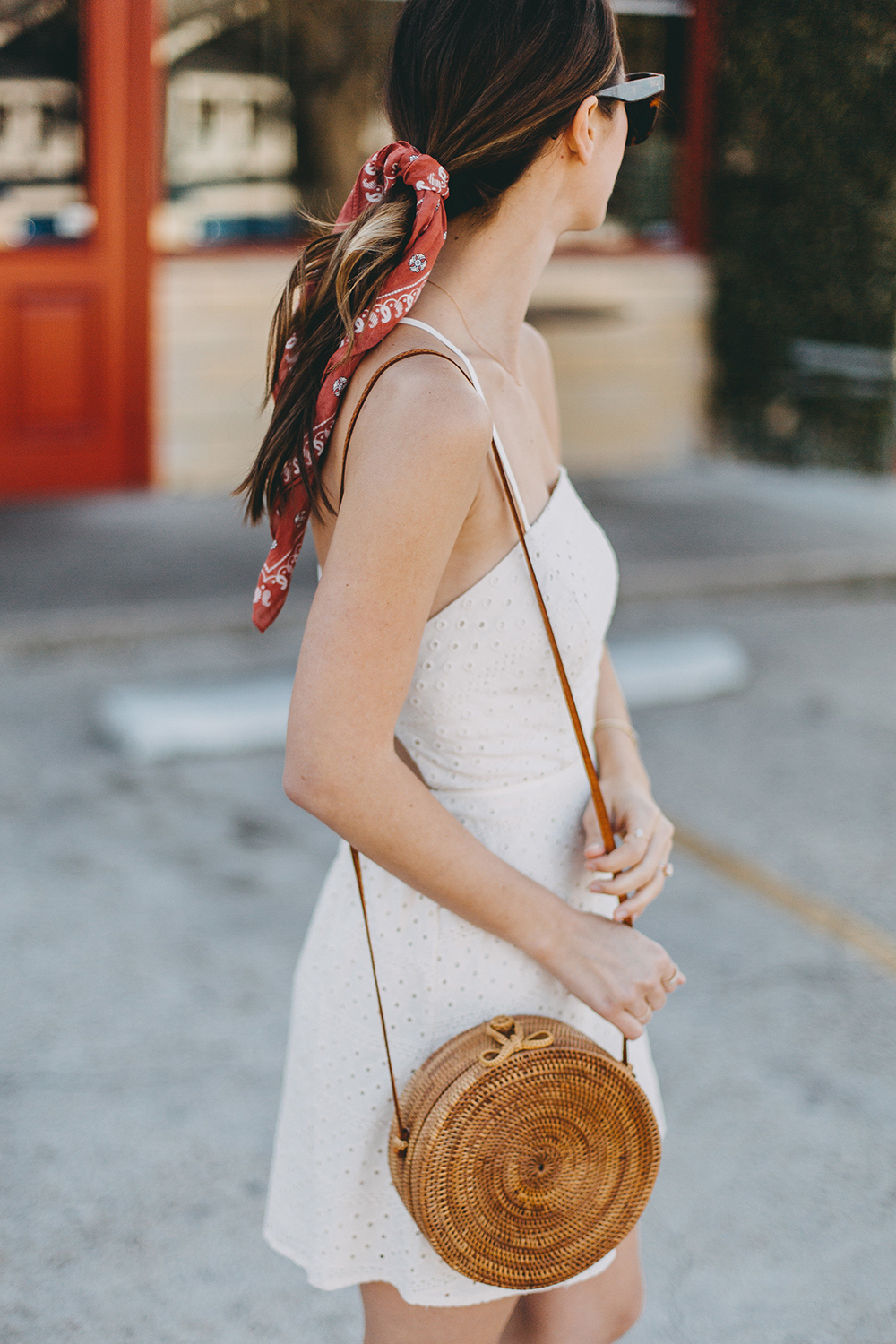 Are you headed on a spring vacay this year? I feel like so many people I follow on social media are headed to the beach and this dress would be SO perfect for that! I love the open back and that neckline is soooo feminine and gorgeous! If a dress is fitted like this one and I can't wear a bra, I'll grab some swimsuit pads and pop 'em in over my bust…either that or good 'ol bandaids does the trick! Or you could head over to Target and scoop up some pasties (…I really should have some of those on-hand by now). Perks of tiny ta-ta's = low maintenance for backless dresses.
This dress is from Urban Outfitters – the UO obsession continues and like I mentioned last week, they just have SO MANY precious dress and jumpsuit options right now… I feel like my shopping cart is overflowing and I ain't slowin' down any time soon! 😉 #sorrybankaccount #priorities
My handbag is from Etsy, my hair scarf is actually a bandana from Madewell and my shoes are Kelsi Dagger (…how fun are those?!). Linking all my outfit details below!
Hope y'all have a great Tuesday, XO!
**Photos by Anna Szczekutowicz Photography
dress – URBAN OUTFITTERS / shoes – KELSI DAGGER / handbag – ETSY / scarf – MADEWELL

SHOP MORE OPEN BACK DRESSES